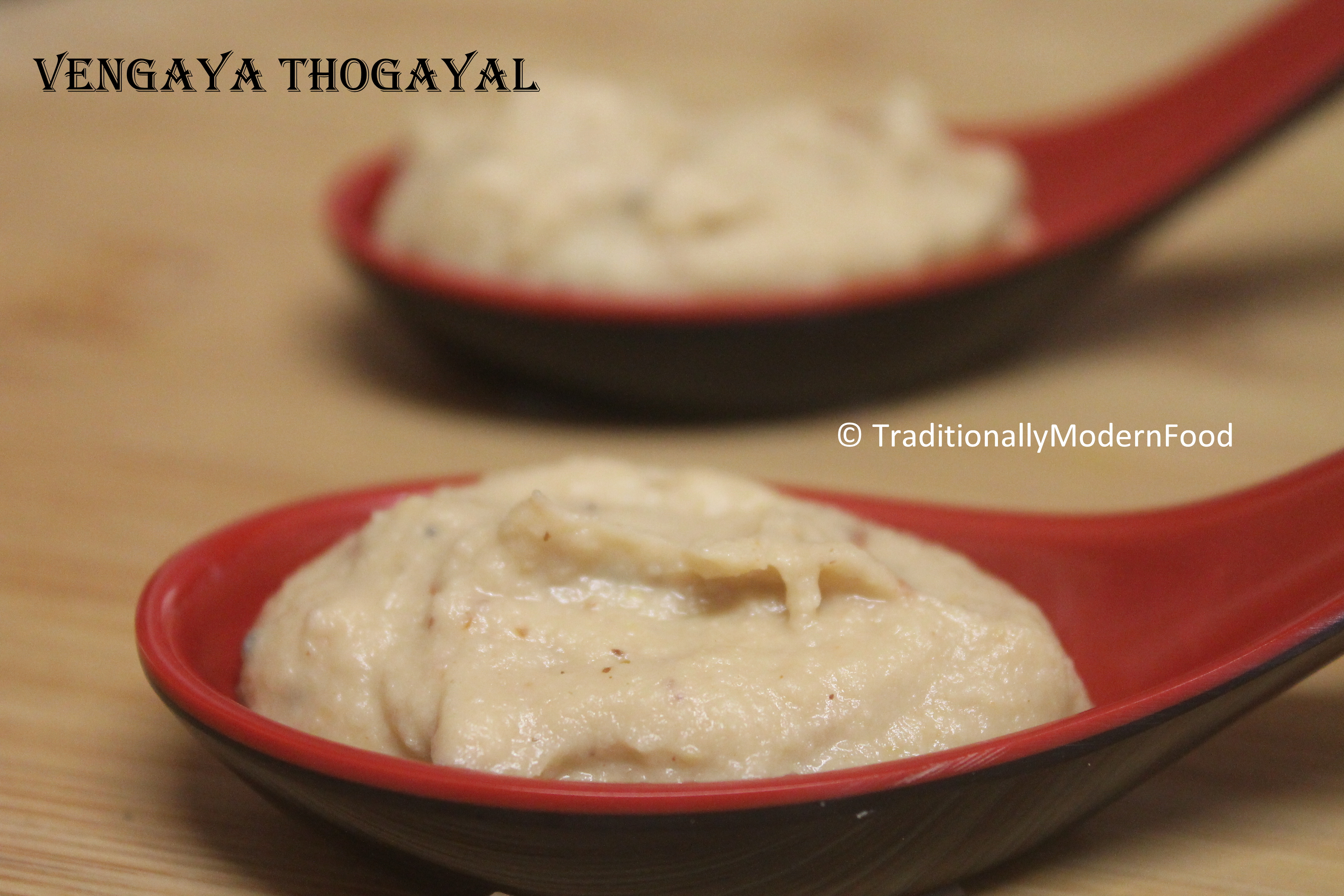 Vengayam Thogayal is a tasty Thogayal prepared with onion. Thuvaiyal stays good for two days when refrigerated.
FEW THOGAYAL VARIETIES POSTED IN TMF,
Thuvaiyal is one of the quick Rice Accompaniments. Rice, thogayal and sesame oil taste heavenly. Even if you don't find time to cook side dish, sutta Appalam goes well with Thogayal. There are a variety of thogayal options available, but mild sweetness in Onion thogayal is some thing I love. It goes well this Milagu Kuzhambu poondu Kuzhambu and Omam Kuzhambu
Shallots thokku, vengaya Vatha Kuzhambu, shallots Poriyal are other tasty onion based dishes.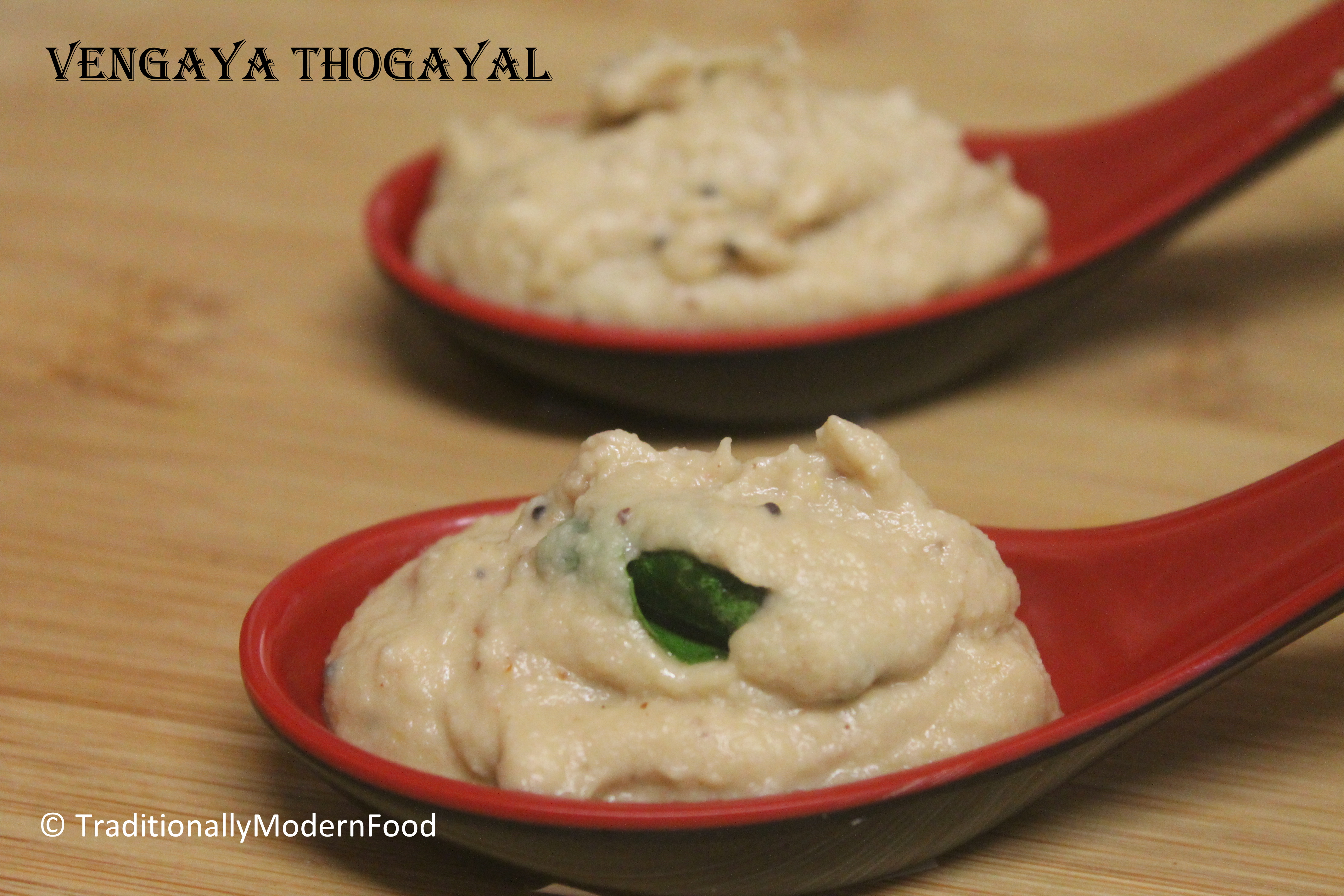 Ingredients
Onion - 3

big roughly chopped

Urad dal - 1/3 cup

Red chillies - 4

Adjust according to your taste

Tamarind - small piece or 1/2 tsp tamarind paste

Coconut - 1/4 cup

Coconut oil - 1 tsp

Salt - as needed

To temper:

Coconut oil - 1/4 tsp

Mustard seeds - 1/8 tsp

Urad dal - 1/2 tsp

Curry leaves - 1 sprig
Instructions
• Add little oil to pan and cook urad dal and red chilli till urad dal is golden brown. Keep aside

• Add onion and remaining oil to the same pan and cook till they are translucent. Add coconut and saute for a minute and switch off. Transfer it to plate containing urad dal and red chilli

• Allow this to cool and grind this along with tamarind and salt into a smooth paste. If required sprinkle little water

• In a pan add oil and items under "to temper" and let them splutter. Add it to the thogayal
Notes
Shallots can be added instead of big onion
Add more water to make it chutney of your desired consistency
Preparation time : 5 minutes | Cooking time : 10 minutes
Ingredients
Onion – 3, big roughly chopped
Urad dal – 1/3 cup
Red chillies – 4 (Adjust according to your taste)
Tamarind – small piece or 1/2 tsp tamarind paste
Coconut – 1/4 cup
Coconut oil – 1 tsp
Salt – as needed
To temper:
Coconut oil – 1/4 tsp
Mustard seeds – 1/8 tsp
Urad dal – 1/2 tsp
Curry leaves – 1 sprig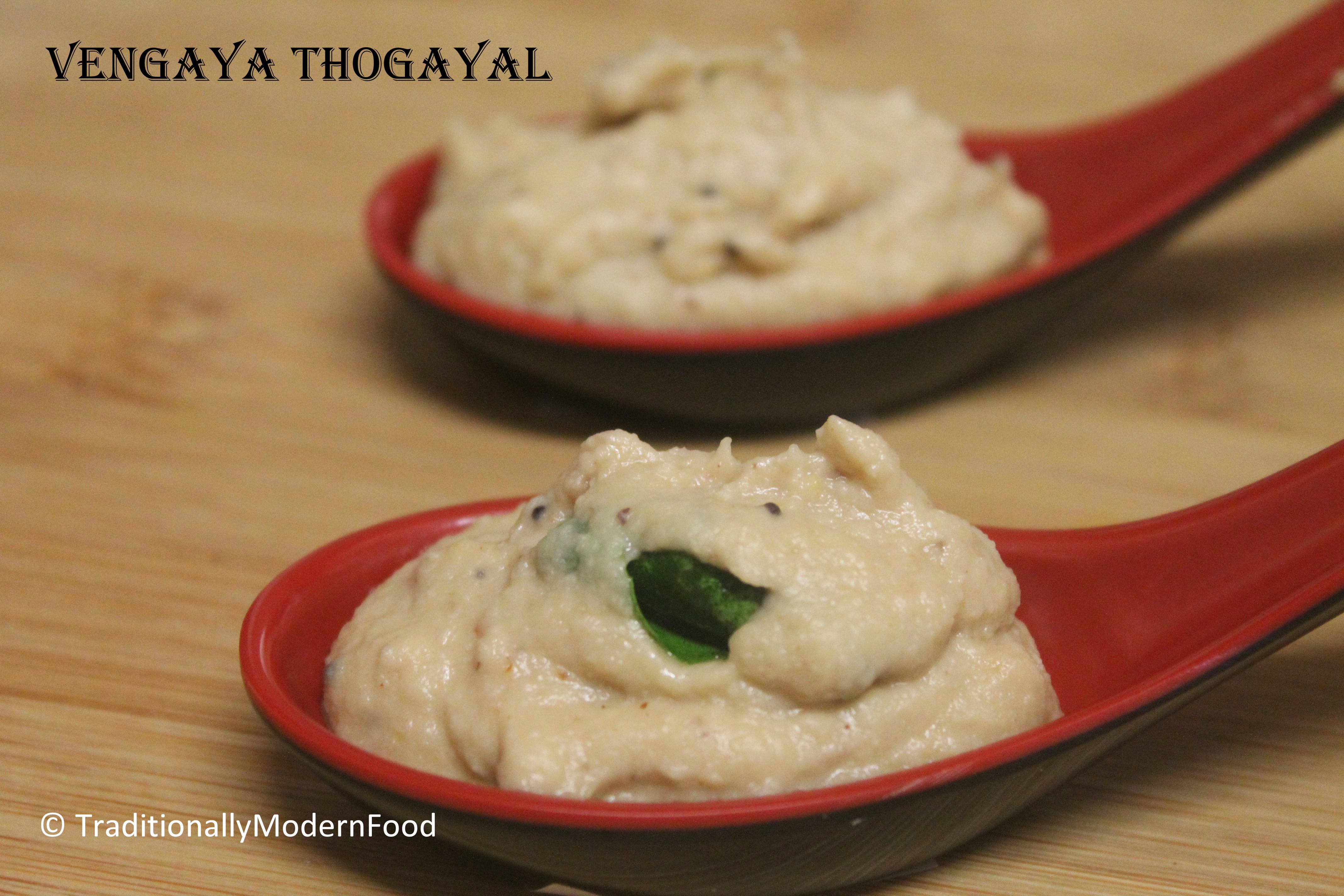 Method:
• Add little oil to pan and cook urad dal and red chilli till urad dal is golden brown. Keep aside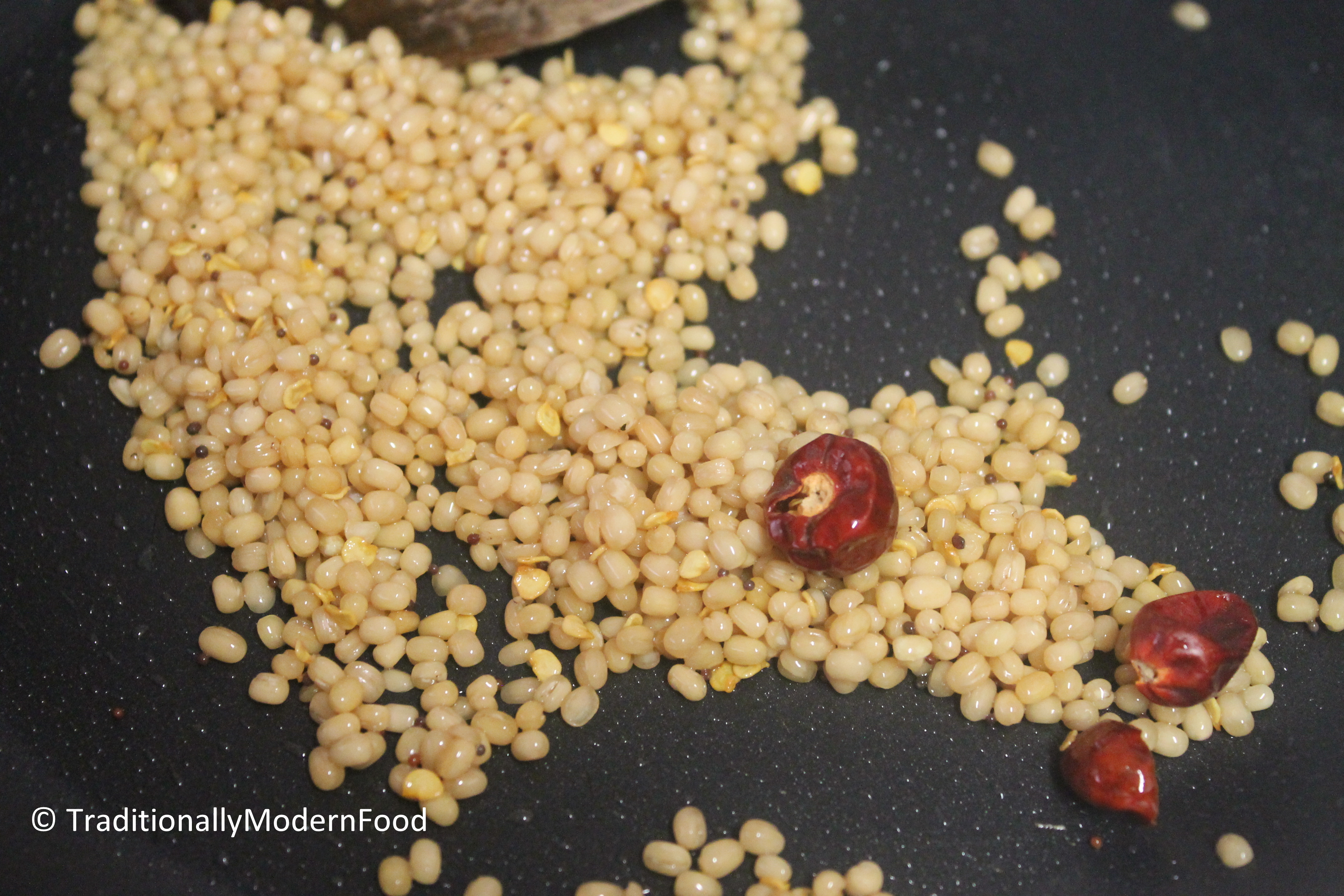 • Add onion and remaining oil to the same pan and cook till they are translucent. Add coconut and saute for a minute and switch off. Transfer it to plate containing urad dal and red chilli
• Allow this to cool and grind this along with tamarind and salt into a smooth paste. If required sprinkle little water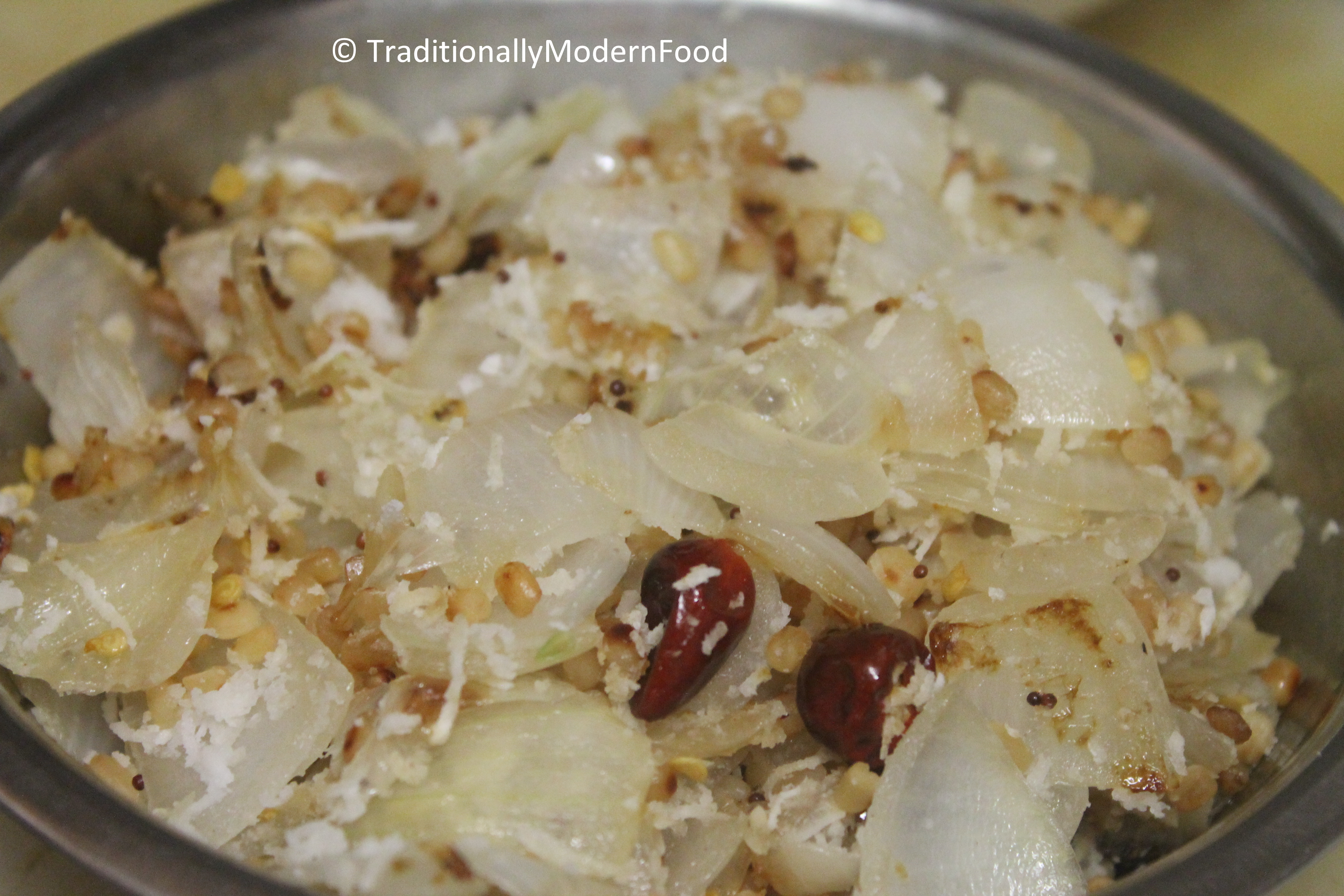 • In a pan add oil and items under "to temper" and let them splutter. Add it to the thogayal