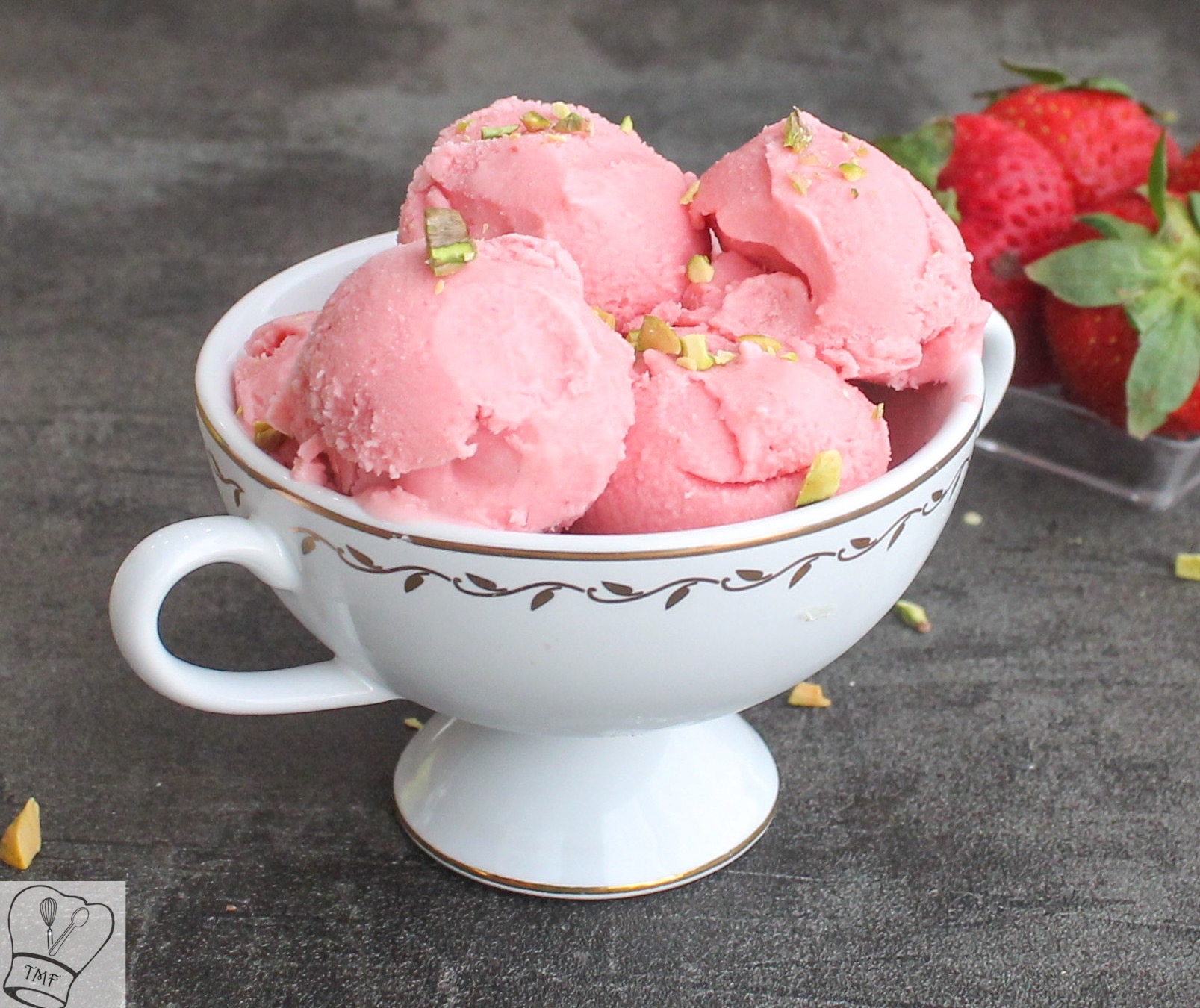 Strawberry frozen yogurt is a tasty creamy frozen dessert prepared with strawberry and sour cream.No cooking required. With just a blender/mixie the dessert can be easily prepared. Check out the video and If you like the video pls SUBSCRIBE to my channel
Before trying Frozen Yogurt, whenever I heard of it, I was a bit hesitant to taste. I used to wonder how fruits would taste with yogurt. Few years back during our vacation we stayed in a hotel, they served berry yogurt for breakfast. Hubby being a frozen yogurt lover, tasted it, but it was a big no from me.
One day I happened to taste frozen yogurt in a mall without knowing what it was (Hubby told me it was ice cream). To my surprise I loved it and couldn't believe the fact that I liked it. Though I was cheated, I was still happy to taste a delicious dessert;) Now a days This frozen yogurt is our favorite. I have recreated a simple frozen yogurt yet tasty version with sour cream.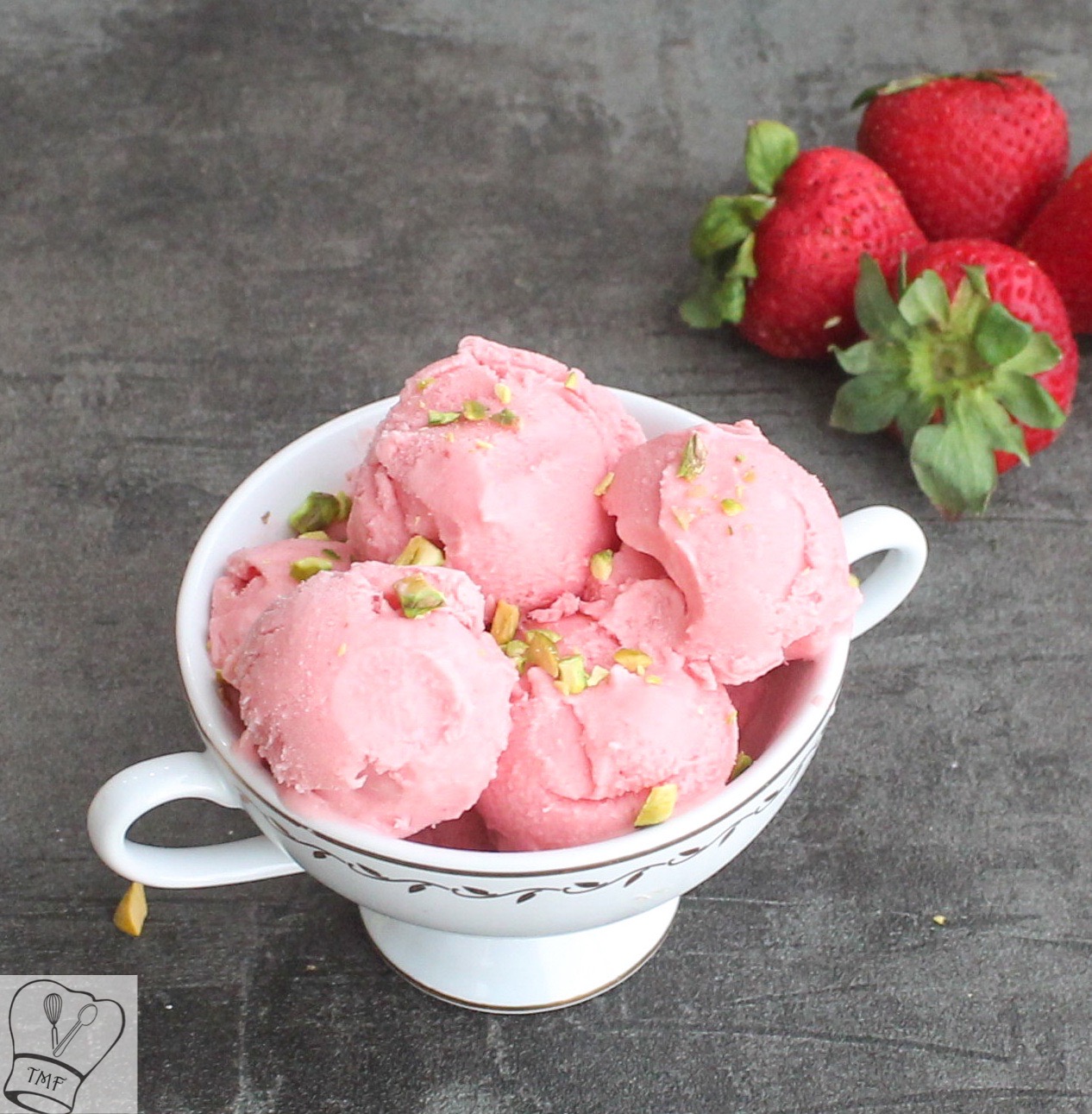 I originally posted this recipe when my son was 8 months old. Now he is 6. When it comes to flavored yogurt He is just like his father. Ever summer multiple batches of strawberry frozen yogurt happens in our home. I have also tried the same recipe with mangoes and it tastes yum.
Other frozen dessert in TMF,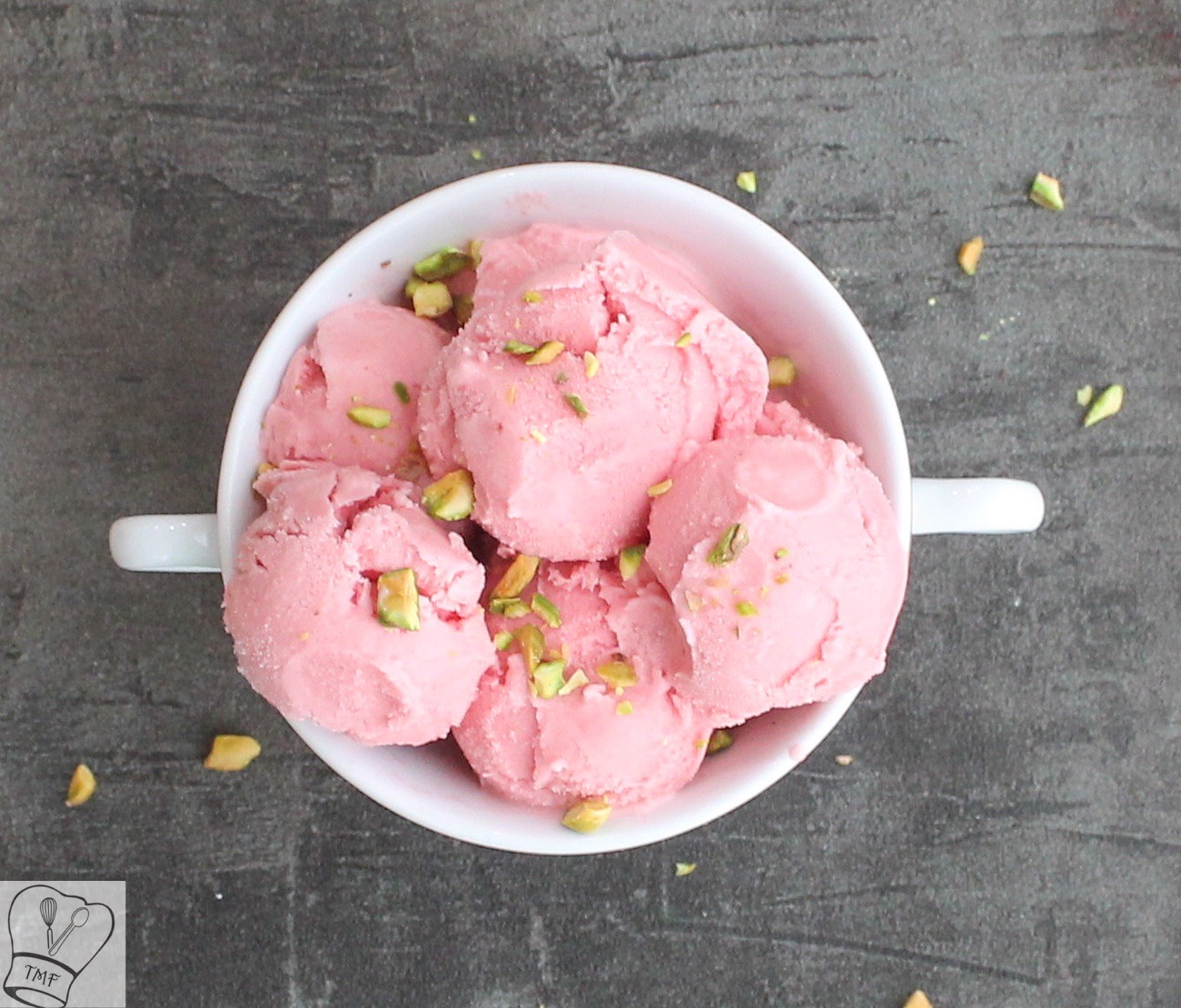 Ingredients
Strawberry - 150 grams

Sour Cream | Hung Curd | yogurt - 220 grams

I used Sour cream

Powdered Sugar - 1/3 cup

Vanilla Extract - 1 tsp

Nuts - 1 tablespoon chopped

for garnish (I used Almonds and Pistachios)
Instructions
Puree the strawberry. Add sour cream, sugar and vanilla extract to the blender and blend well

Cover and freeze for atleast 4 hours. Then take it out and blend the mixture again until soft. Freeze again for 2 hours. Then break the crystals and blend it again until soft. More beating results in a creamy yogurt

Finally freeze it for atleast 6 hours. Before consuming keep the yogurt in room temperature for 2-3 minutes. Scoop the yogurt and garnish with chopped nuts;enjoy
Video
Notes
If you are using hung curd, hung the curd for atleast an hour until all the excess water creek drops out. If your hung curd has water, then the frozen yogurt will have crystals and will not be creamy
Adjust sugar according to your taste
Lemon juice can be added if you are using hung curd, to make it tangy
Instead of strawberry you can try frozen yogurt with mango , or any seasonal fruits
If you are ok to skip the creamy yogurt texture, additional blending steps can be ignored
More blending - creamy frozen yogurt
Maple syrup/honey/confectionery sugar/brown sugar can be used instead oh white sugar
Plain /flavored Greek yogurt can be used instead of sour cream
Greek yogurt might required 1/2 more blending depending on the yogurt
After freezing the yogurt for atleast 6 hours. Yogurt can also be refrigerated
if you feel yogurt is not creamy blend it for one more time
How to make Strawberry frozen yogurt with step by step pictures:
Puree 150 grams of strawberry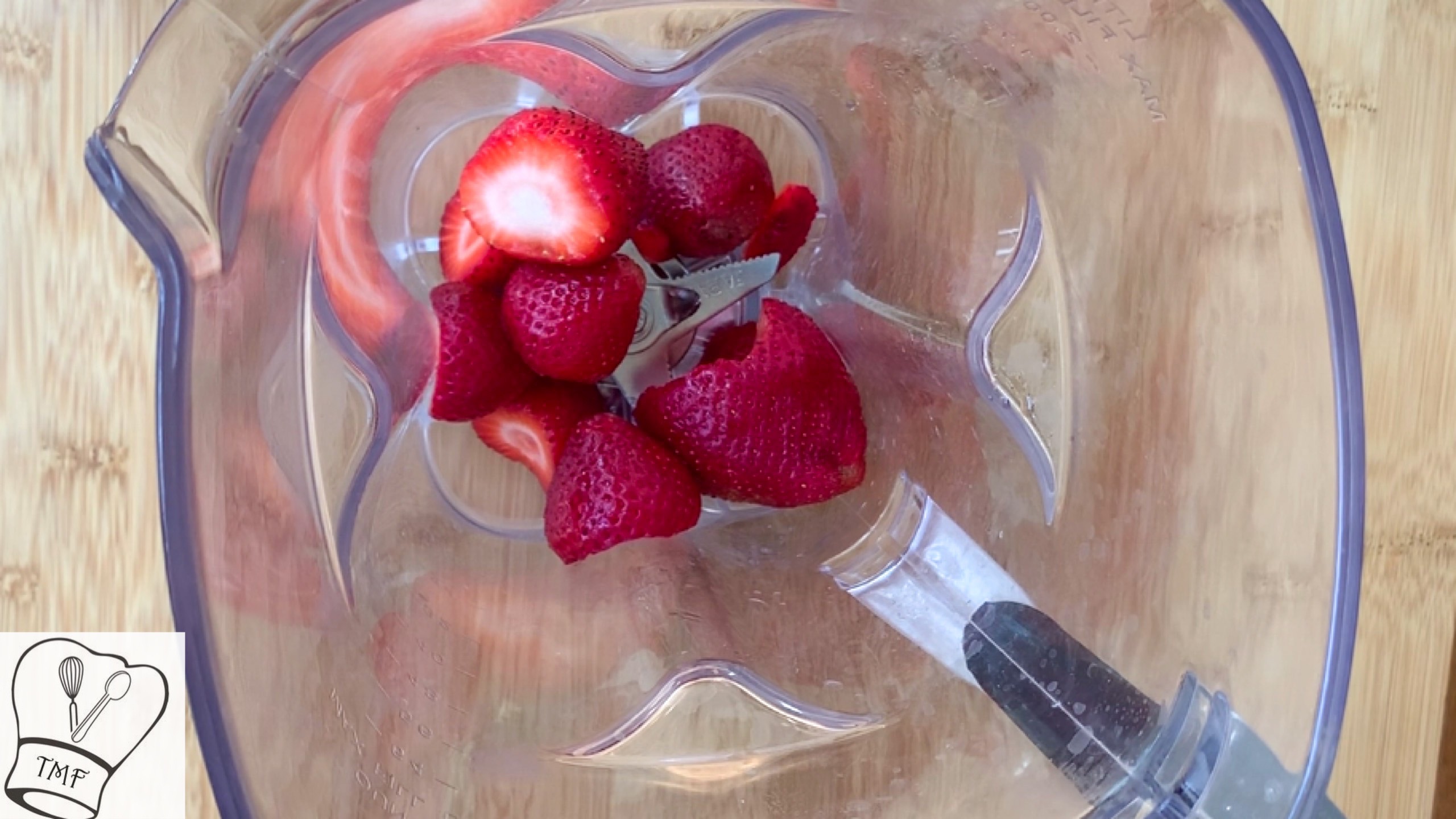 Add 220 grams of sour cream,1/3 cup of sugar and 1 teaspoon if vanilla extract to the blender and blend well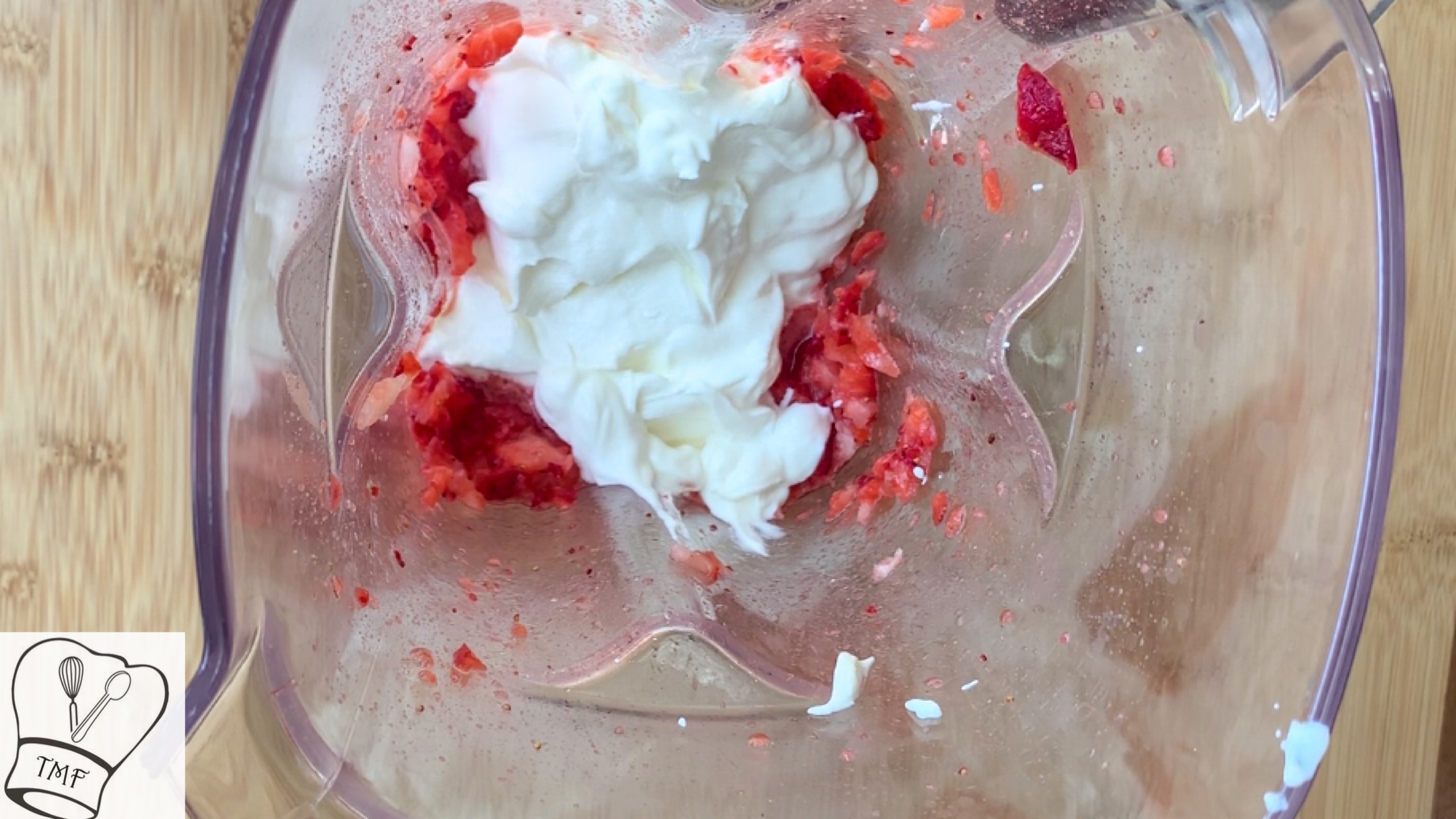 Cover and freeze for atleast 4 hours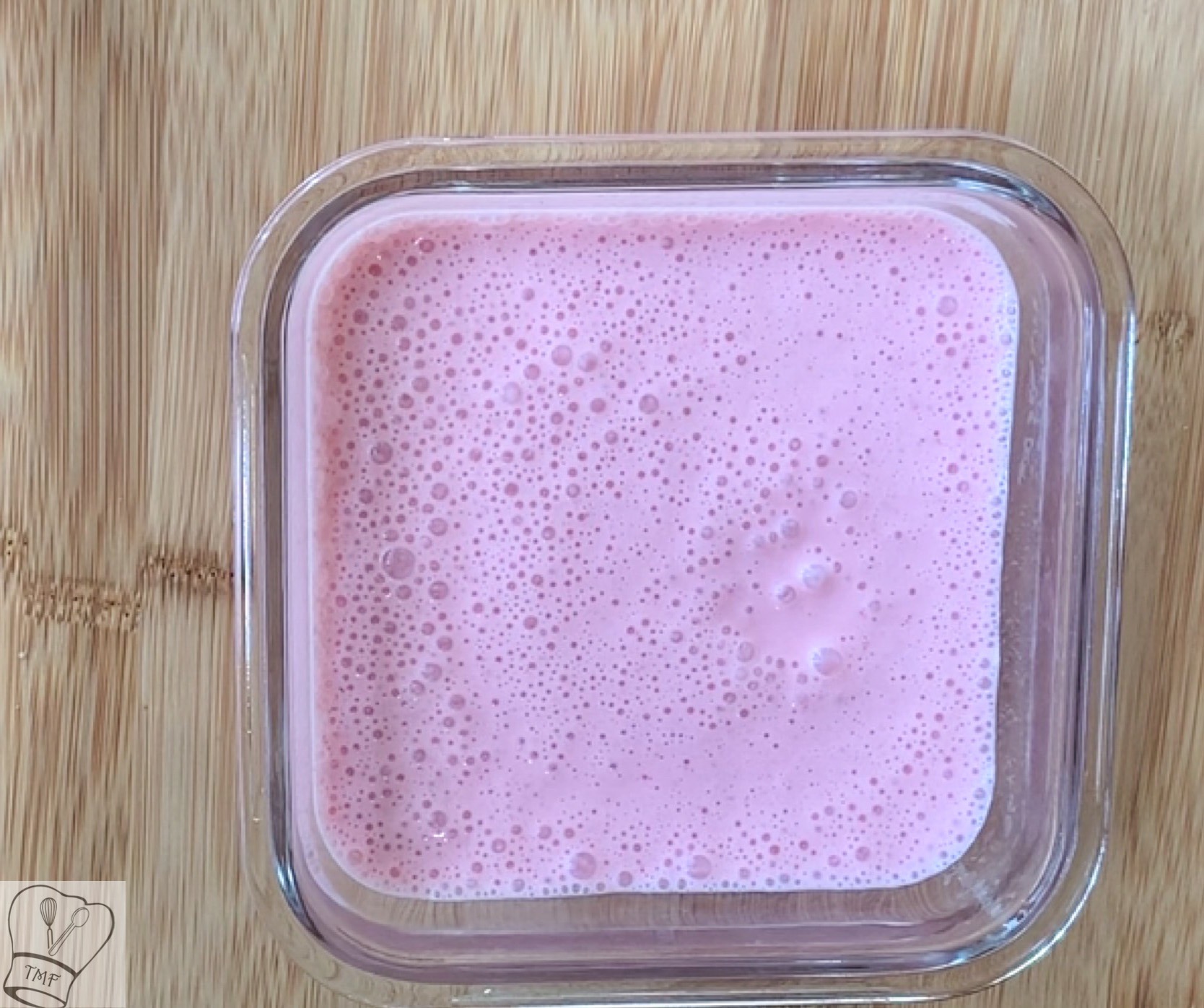 Then take it out and blend the mixture again until soft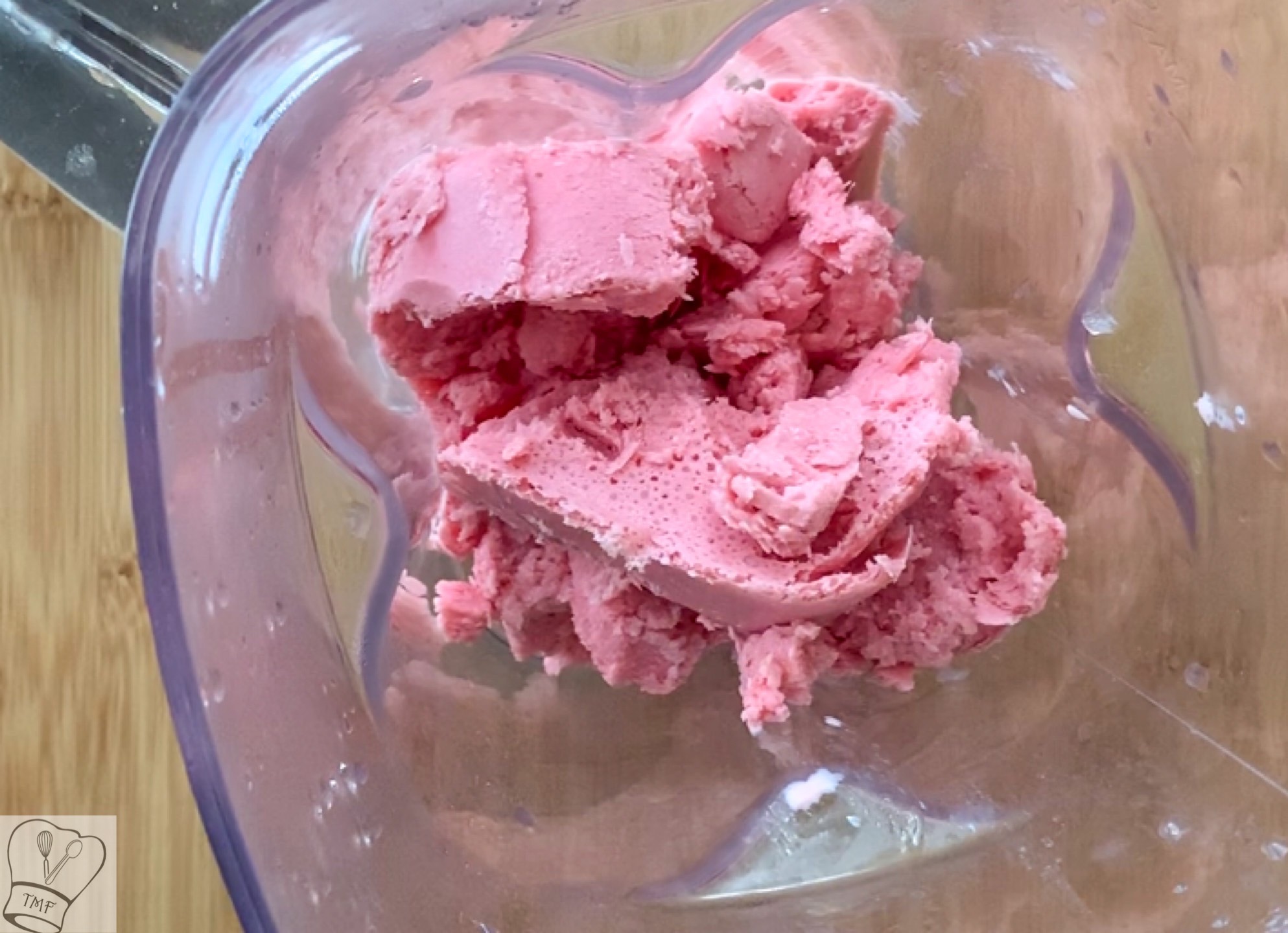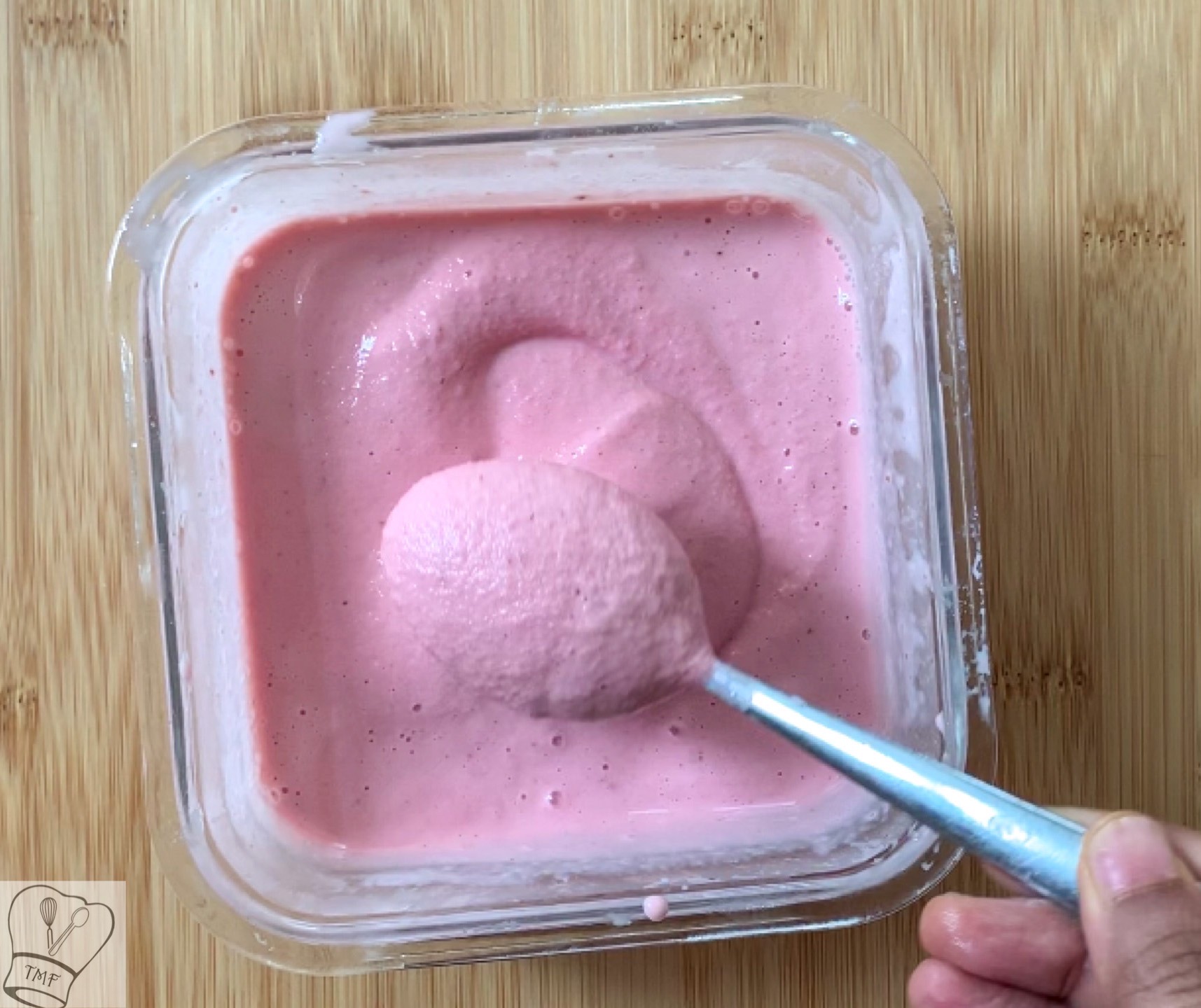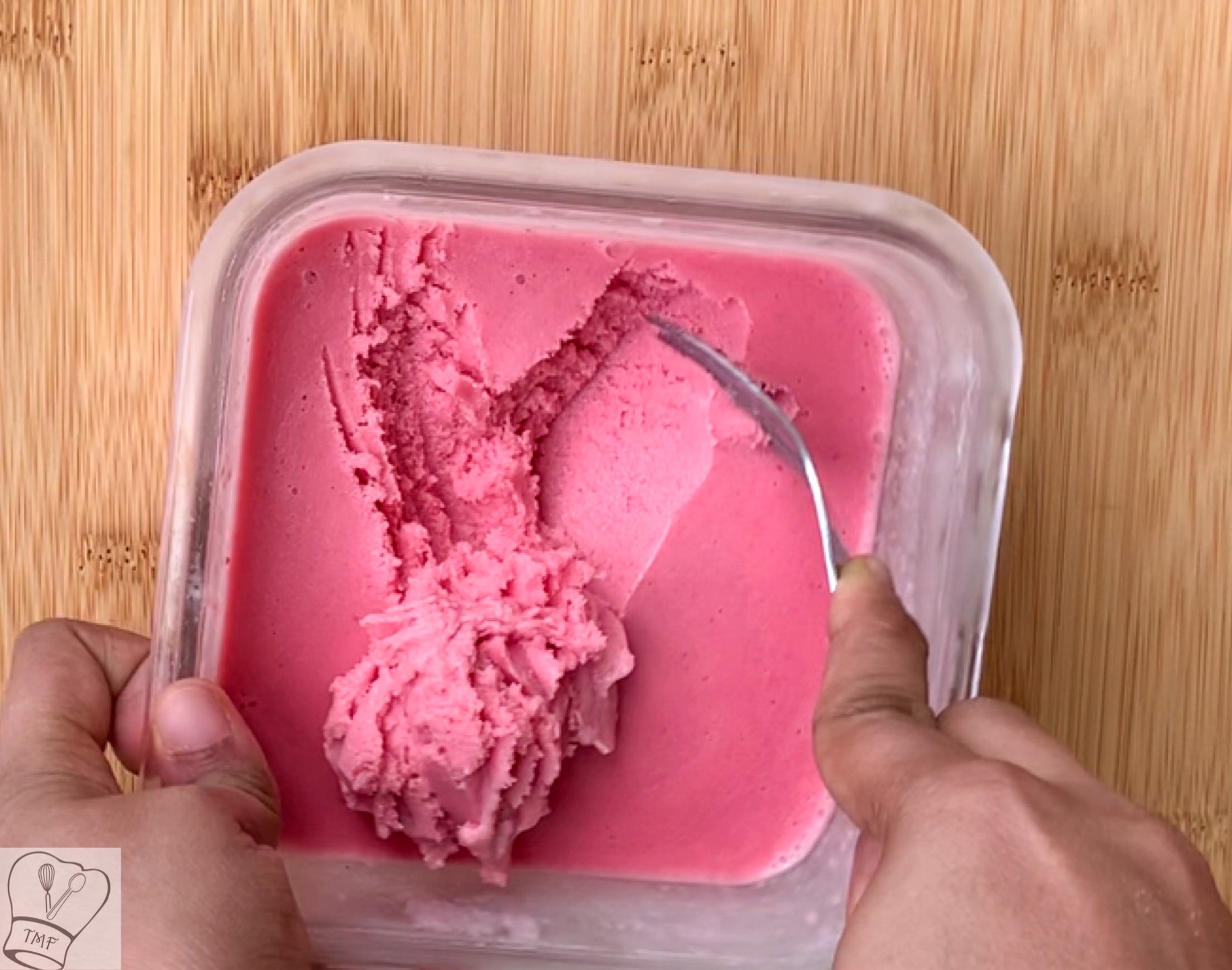 Then break the crystals and blend it again until soft. More beating results in a creamy yogurt

Finally freeze it for atleast 6 hours. Before consuming keep the yogurt in room temperature for 2-3 minutes. Scoop the yogurt and garnish with chopped nuts;enjoy