Baked Kale Chips | Kale chips | Green chips with step by step pictures and video recipe. Check out the Kale chips and If you like the video pls SUBSCRIBE to my channel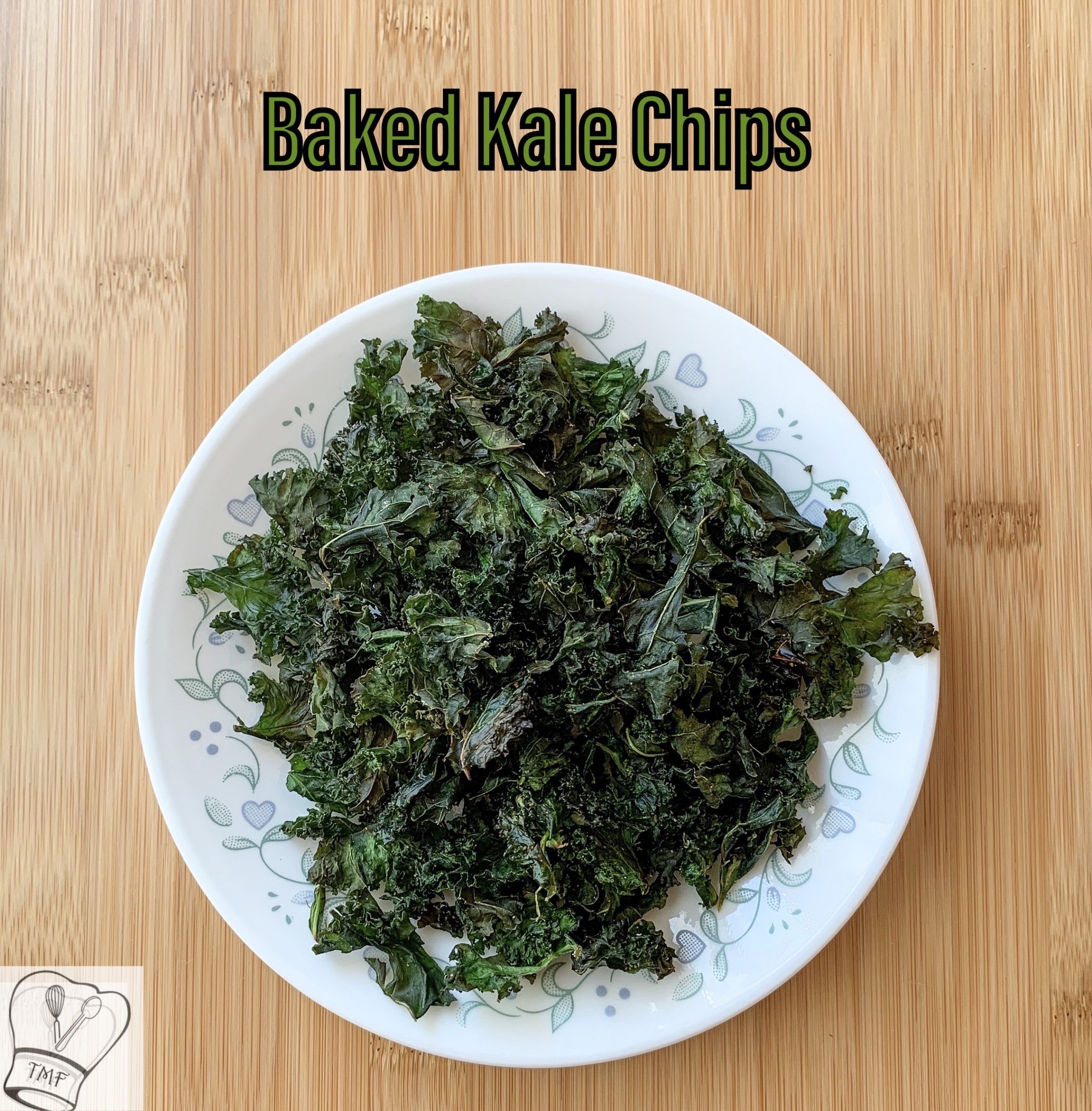 Baked Kale Chips | Kale chips | Green chips is crispy healthy snacks. Even Kids who hate greens will love this chips. Perfect after school snacks. For people who are trying to avoid deep fried chips, this is one healthy guilt free chips.
For me chips is not only a favorite snacks but a tasty side for my lunch. As a child I can't imagine a day without Potato Chips, well even before few years I prefer a crunchy side like mixture, Chips, murukku while having rice.
After moving overseas oven become my best mate. Like I have mentioned before I wouldn't say baking is 100% healthy, but instead of deep frying, baking is any day better for me.
This baked Kale Chips was a surprise package introduced by my Co-sis. One day I saw her drying kale, when I asked her what she is going to do with that, she told baked Kale Chips. I was wondering how Chips with greens will taste. After taking a bite I made my mind to do it regularly. It was so addictive.

After heading back to our home. I got a bunch of kale and prepared Baked Kale Chips for evening snacks with tea. Since it shouldn't over lap while baking I intended to make it in three batches. Took first batch from oven, my husband and my friend came home. I told I prepared Chips, they both got excited till I took the plate near to them.
After seeing green Chips my friend told me, I was expecting some other Chips. I told her Vishva approved it, she said then it must be good and took one. We don't know how we finished that batch. After keeping the next batch my friend and I was standing next to the oven waiting for the baked Kale Chips.
I am not hyping, first time in my life I was desperately waiting for a dish prepared with green. Second batch was also over in no time, while taking the third batch from the oven I somehow managed to click few very quick pics. I referred Allrecipes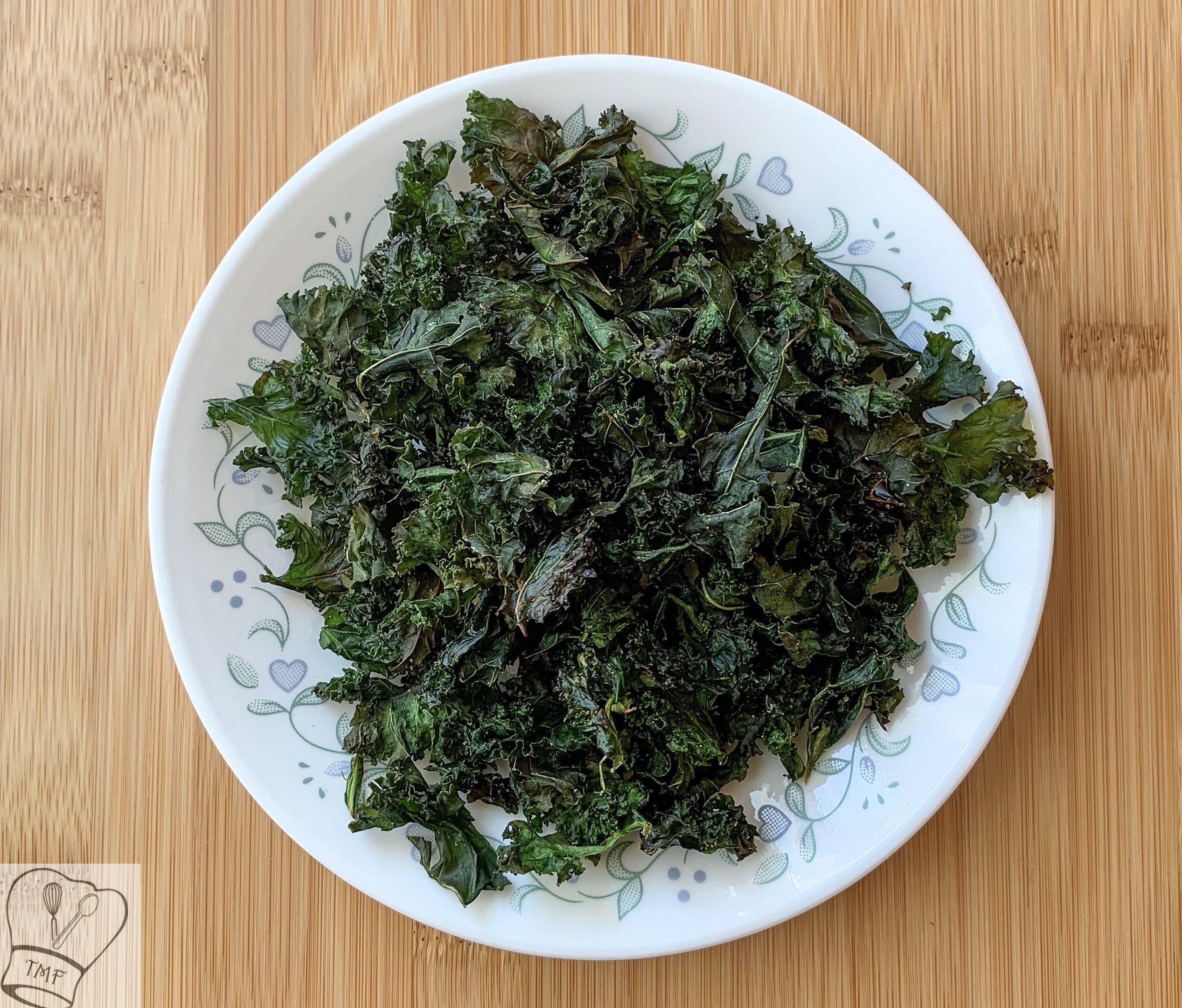 Ingredients
Kale - 3oz

washed and torn into bite size leaves; leaving the stem

Coconut oil - 4 grams

melted

Salt - as needed

Pepper cumin powder - 1/4 tsp

garlic powder - 1/4 tsp
Instructions
I kept papper towel on two cookie tray and dried kale without overlapping one another, alternatively Kale can also be dried in cloth. When the kale is completely dried transfer it into a big bowl

Add oil, garlic powder , salt and pepper-cumin powder to the kale and gently mix with hands/ tong/ladle. Alternatively kale can also be seasoned and greased in cookie tray directly

Preheat the oven to 350 degree Fahrenheit

Place aluminum foil / parchment papper on a cookie tray and place the kale without overlapping one another

Bake for 6 min. Toss them well

Bake for another 4-6 mins until the kale turns crispy
Video
Notes
Let the kale dry in a paper towel for 1-2 hours for crispy chips
Kale can also be dried in a salad spinner
Paprika, pepper, cumin, coriander powder, etc. Can be added for extra flavors
If you are doing large quantity bake the chips in batches
Cooking time may vary from oven to oven
After the chips Are cool put it in an airtight container to maintain freshness for 2 days
Ingredients:
Kale - 3oz,washed and torn into bite size leaves; leaving the stem
Coconut oil - 4 grams, melted
Salt - as needed
Pepper cumin powder - 1/4 tsp
garlic powder - 1/4 tsp
How to make kale chips with step by step pictures:
I kept papper towel on two cookie tray and dried kale without overlapping one another, alternatively Kale can also be dried in cloth. When the kale is completely dried transfer it into a big bowl
Add oil, garlic powder , salt and pepper-cumin powder to the kale and gently mix with hands/ tong/ladle. Alternatively kale can also be seasoned and greased in cookie tray directly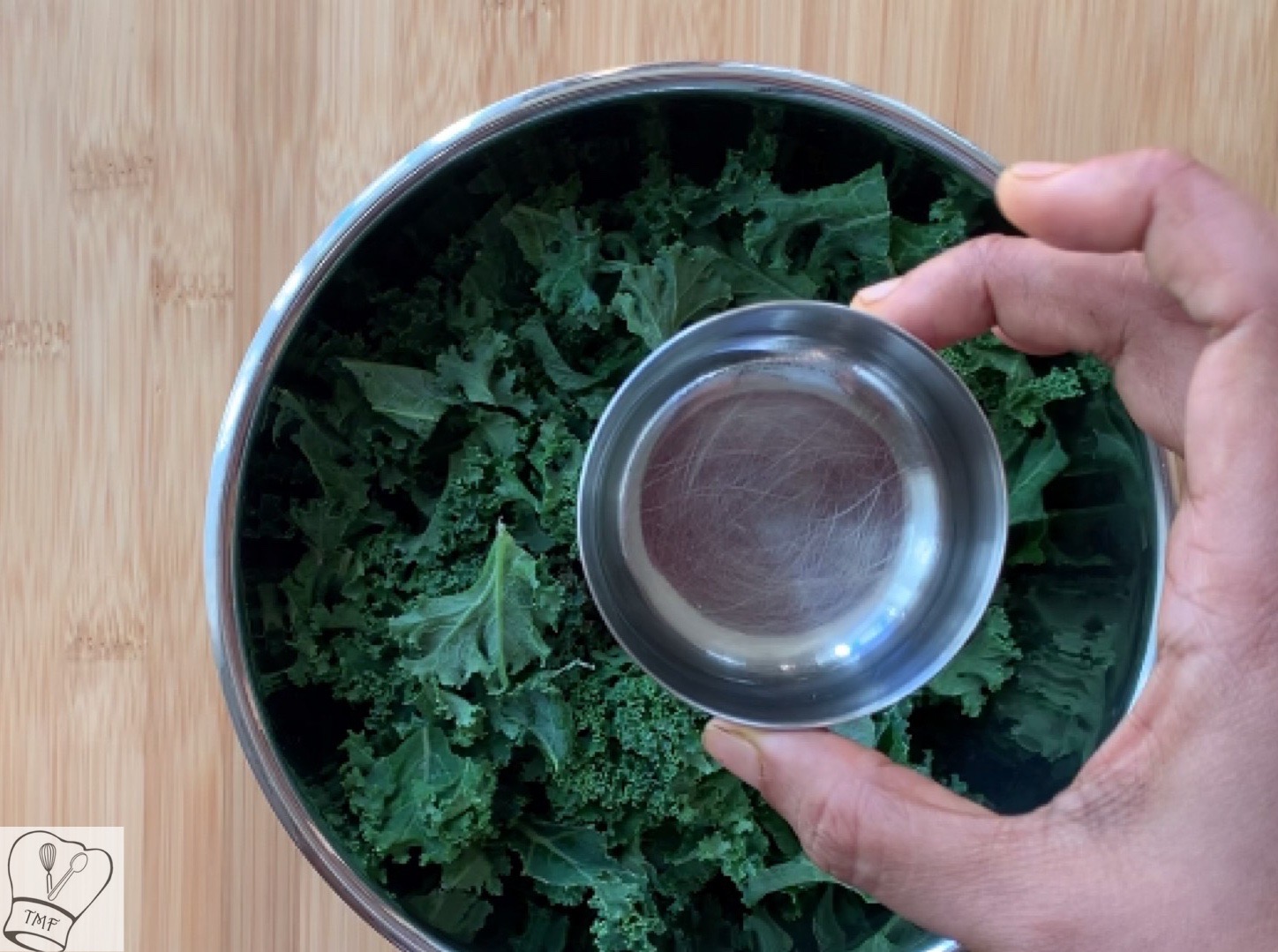 Preheat the oven to 350 degree Fahrenheit
Place aluminum foil / parchment papper on a cookie tray and place the kale without overlapping one another
Bake for 6 min. Toss them well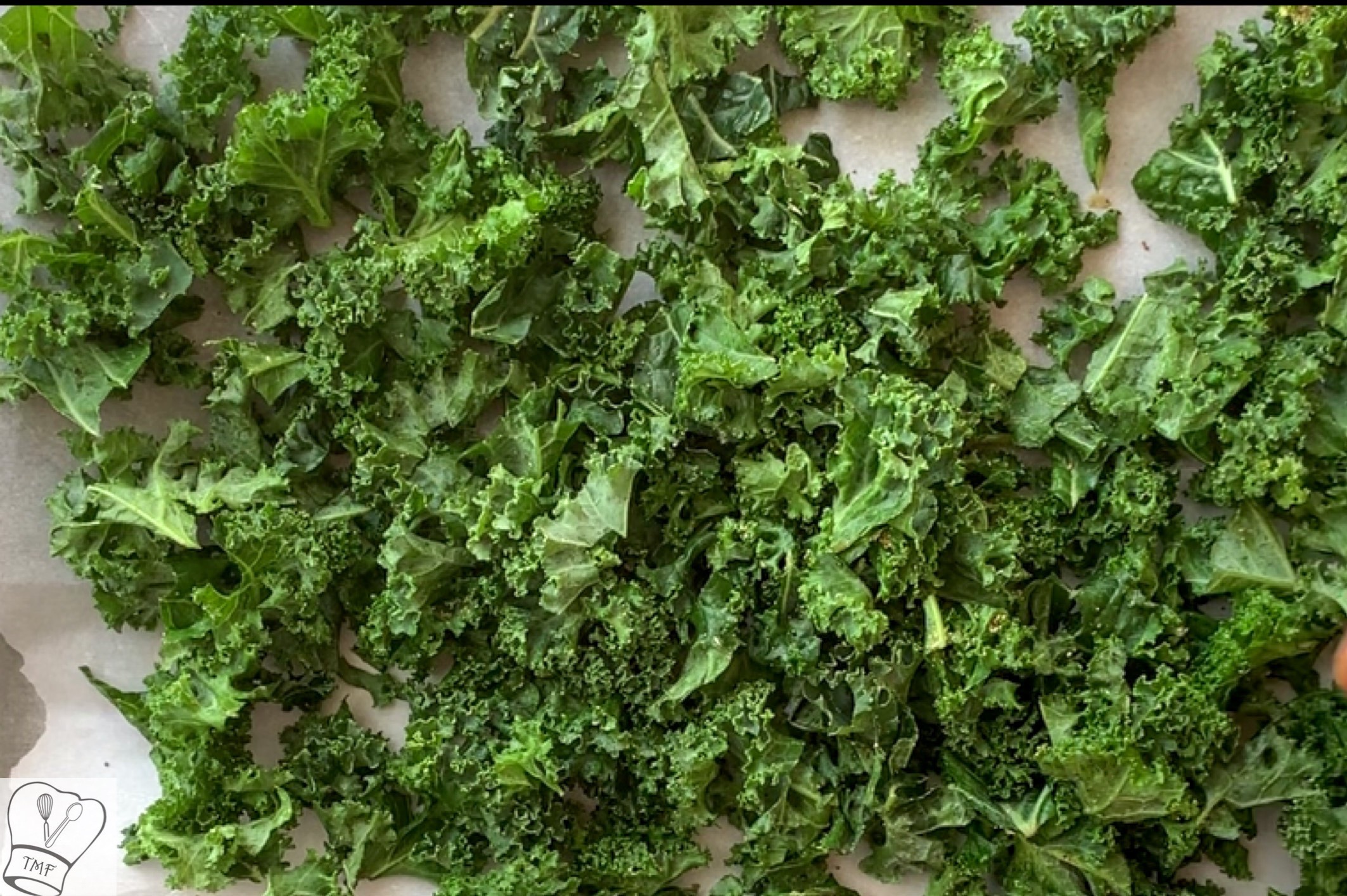 Bake for another 4-6 mins until the kale turns crispy