Kale Poriyal| Kale curry |south Indian poriyal recipe | Kale thoran is a quick and tasty Indian vegan dry side dish prepared with kale. Tasty Indian curry with kale goes well with rice and roti.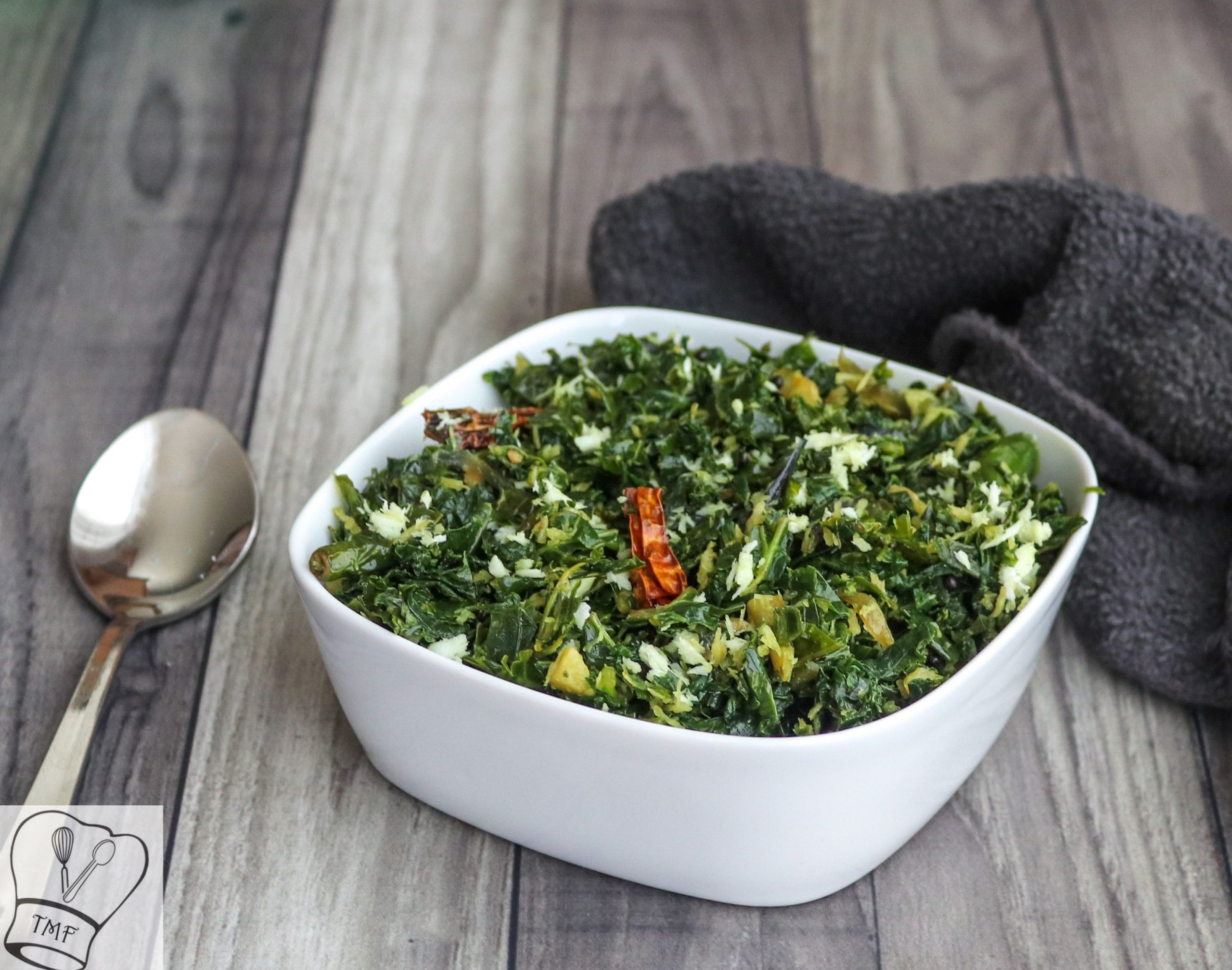 A few years back I started cooking kale. Baked kale chips are our family's favorite. For many years whenever I buy kale I always end up making chips.
https://youtu.be/4rk-RjuhLCE
I tried kale portal a few months back and It was a big flop show, I was expecting kale to cook like spinach. Cooked for a longer time and kale turned bitter.
Recently when I was discussing this with my Amma she suggested it might be like drumstick poriyal.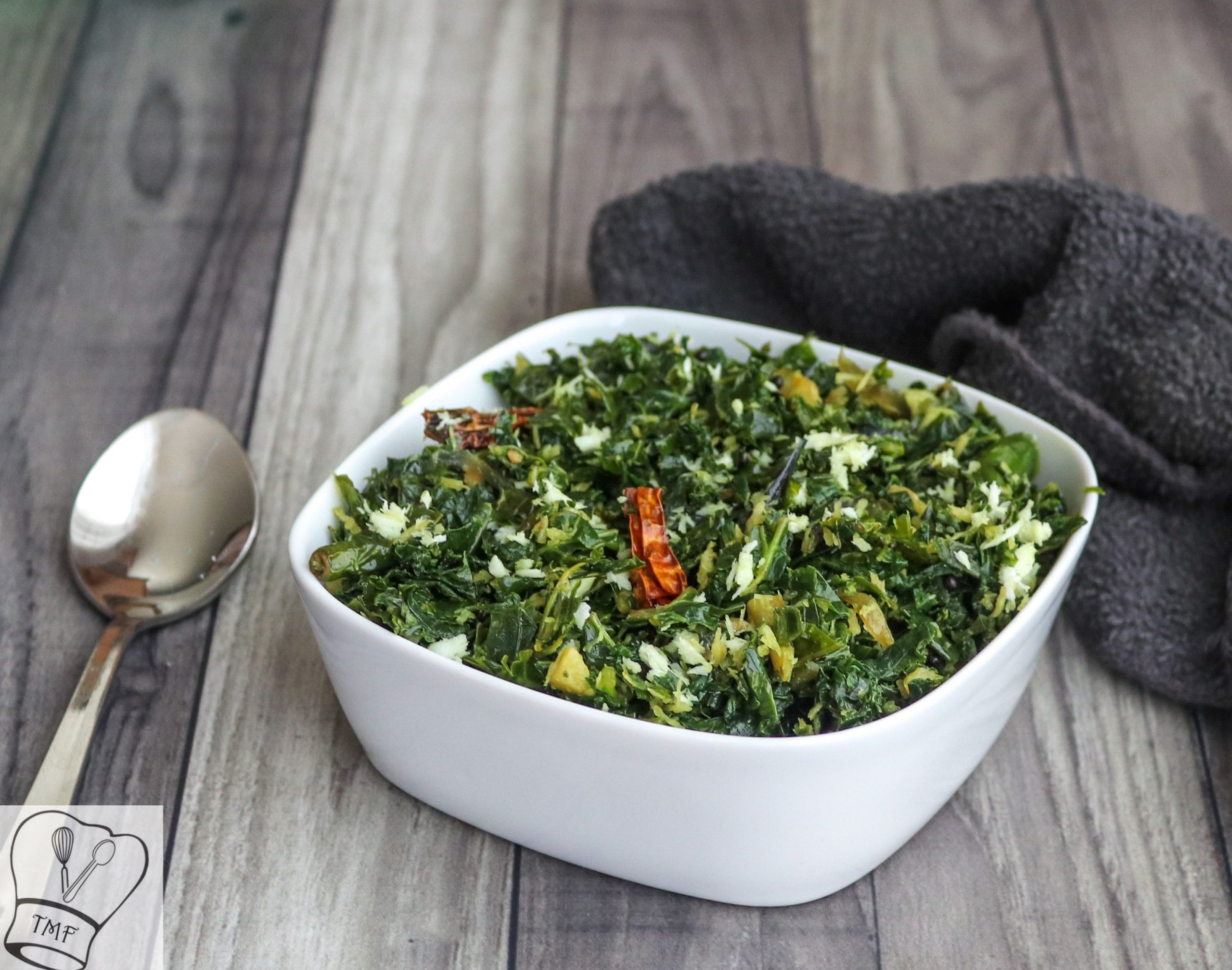 For tasty Kale poriyal
The usual mistake I make while making kale poriyal is rough chopping. This time I discarded thick stem. Chopped the kale and washed them in a colander. Even though if you use washed kale I would recommend this step to moisture the kale.
Now comes the important step, after washing the kale well. Squeeze out the excess water well and discard. Might sound silly but Extra water will just make the poriyal soggy.
Yet another important thing to remember while making kale poriyal is cooking time. Time may vary based on the kale quantity but kale cooked for longer time will turn bitter. Kale poriyal
✔️Discard the thick stem
✔️Wash well and moisture the kale, squeeze the excess water
✔️Avoid covering and cooking the kale
✔️Add a pinch of sugar to balance the flavor
Other Spinach based recipes
Ingredients
Kale - 4 cups

around 270 g discard the thick stem and finely chop

Garlic - 3

small finely chopped

Small Onion/shallots - 8

roughly chopped

Coconut - 25 grams

Green Chili - 2

Red chili - 1

Salt as needed

Sugar - 1/8 tsp

Turmeric powder - 1/4 tsp
Temper:
Coconut oil - 10 g

Mustard seeds - 1/2 tsp

Curry leaves - few
Instructions
Wash the finely chopped kale in a colander and squeeze water from the kale

Add coconut oil to the pan. Once the oil is hot add mustard seeds and let it crackle

Add both red Chilli and green Chilli (adjust their number according to your spice level)

Add garlic and onion; sauté

Add pinch of salt and cook for a minute

Add kale, salt, sugar and turmeric powder, mix well

Cook in medium flame till the kale becomes wilted and moisture is completely absorbed

Add coconut and mix well
Video
Notes
Discard the thick kale stems
If you use prewashed and dried kale, Wash it again in a colander and remove excess water or add 2 tablespoon of water while cooking kale
Make sure kale is well squeezed after washing. Avoid excess water. Moisture in the kale is enough for cooking
If you need to cut down oil, add extra water but kale cooked in coconut oil gives a nice flavor
Urad Dal and Channa Dal can be used for tadka
Hing is optional
Big onions can be used instead of shallots but shallots give nice flavour
Collard ,chard etc, can be used instead of kale and made poriyal like this
Jaggery can be used instead of sugar
Little sweetness balance the bitterness
Avoid over cooking kale, overcooked kale can turn bitter
Adjust chili according to your taste
Ingredients :
Kale - 4 cups ( around 270 g) discard the thick stem and finely chop
Garlic - 3, small finely chopped
Small Onion/shallots - 8, roughly chopped
Coconut - 25 grams
Green Chili - 2
Red chili - 1
Salt as needed
Sugar - 1/8 tsp
Turmeric powder - 1/4 tsp
Temper:
Coconut oil - 10 g
Mustard seeds - 1/2 tsp
Curry leaves - few
How to make Kale poriyal with step by step pictures:
Wash the kale in a colander and squeeze water from the kale
In a heavy bottomed pan, add coconut oil to the pan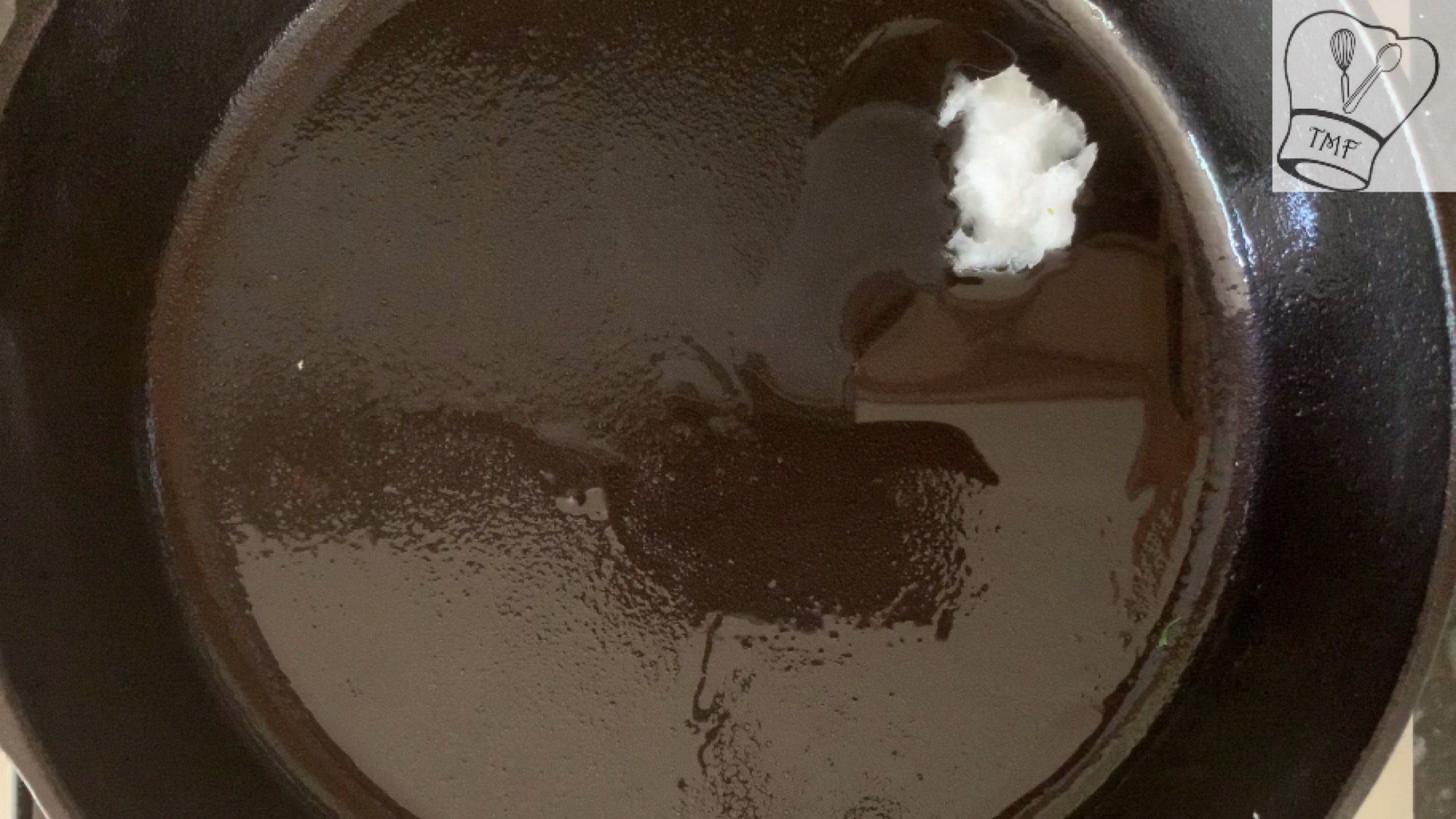 Once the oil is hot add mustard seeds and let it crackle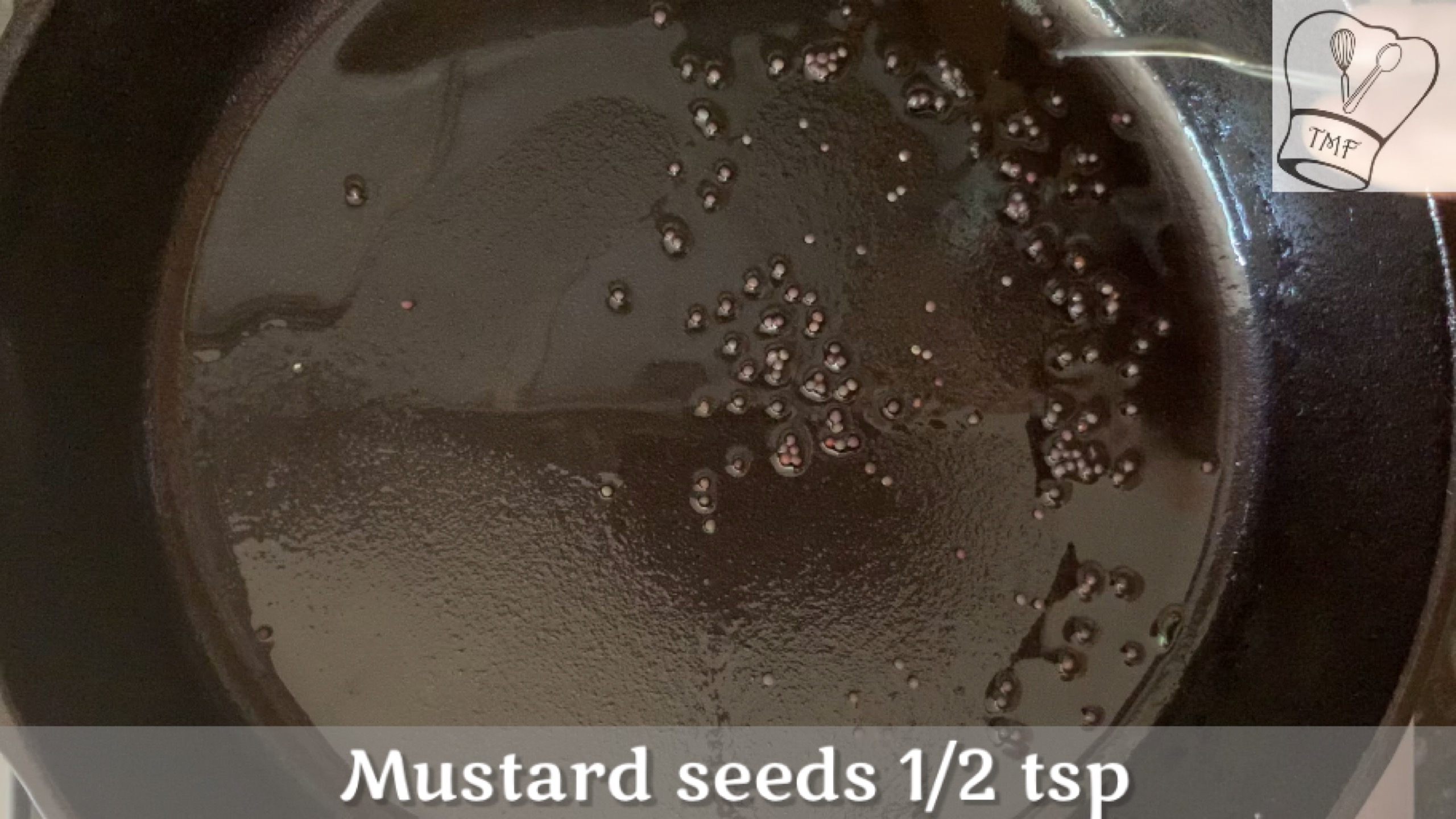 Add both red Chilli and green Chilli (adjust their number according to your spice level)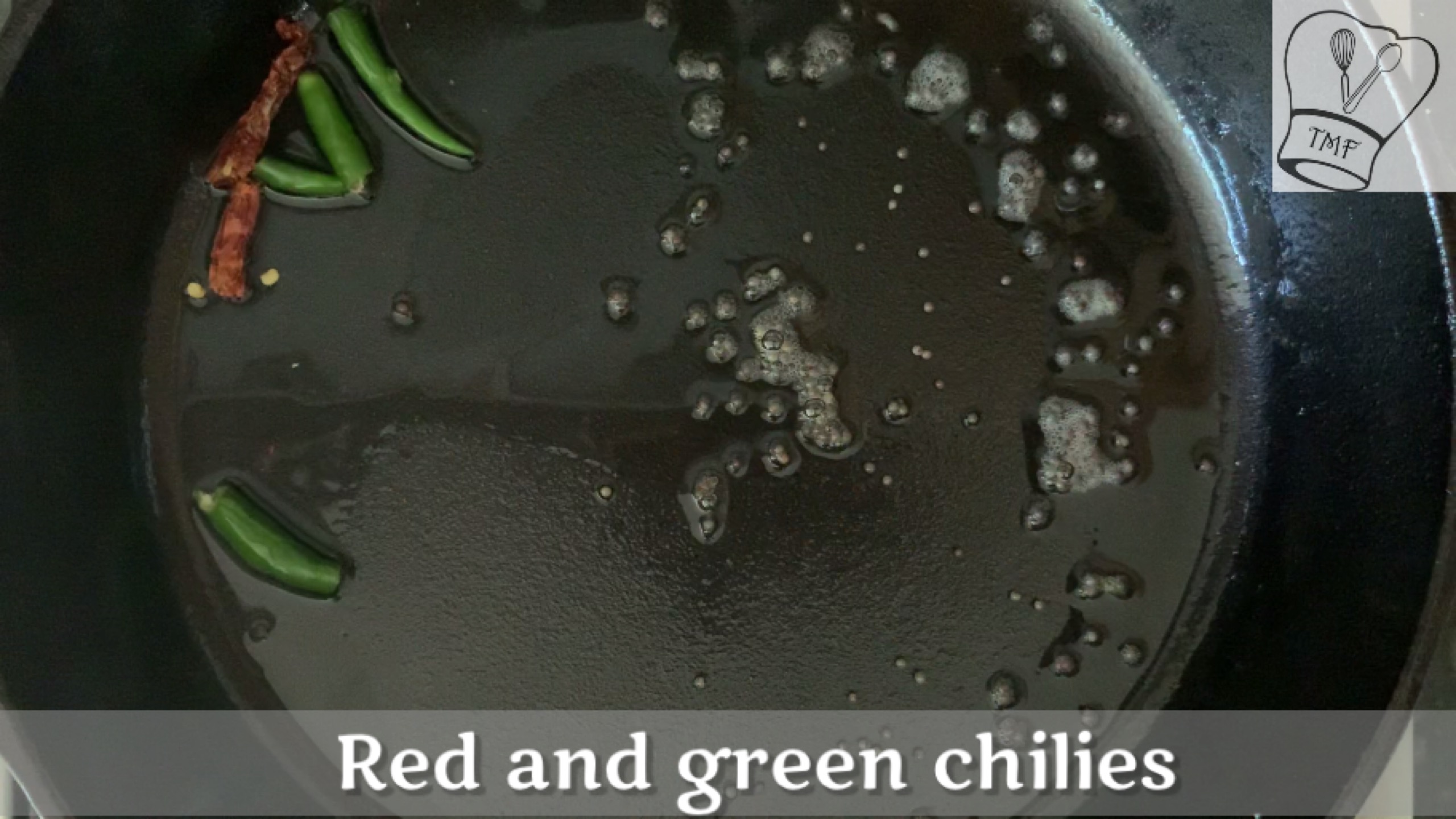 Do a quick sauté and add garlic and onion; sauté
Add pinch of salt and cook for a minute
Add kale, salt, sugar and turmeric powder, mix well
Cook in medium flame till the kale becomes wilted and moisture is completely absorbed