Pudina Thogayal | Mint Chutney| புதினா துவையல் | Pudhina thogayal | Pudina thuvaiyal |Pudina chutney | Mint chutney - South Indian with step by step pictures and video recipe. Check out the Pudina Thogayal If you like the video pls SUBSCRIBE to my channel.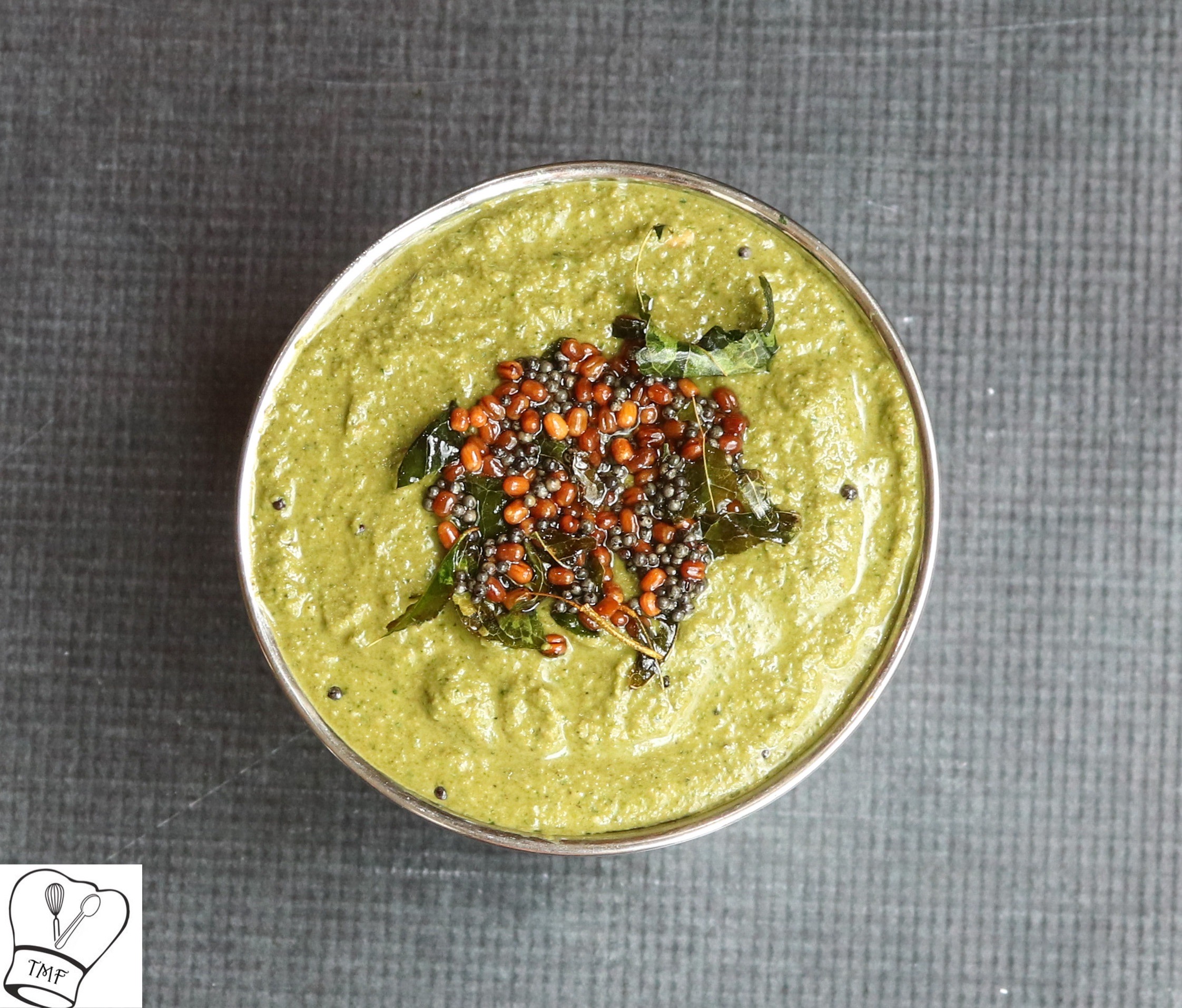 Pudina thogayal | thuvaiyal is a traditional quick Vegan South Indian rice accompaniment made with mint leaves. Mint thuvaiyal is a tasty no onion / no garlic Tamil Brahmin-style dish.
The weather is getting better and it is time for fresh homegrown vegetables. With a little one this time I didn't plant anything. Last year I kept the mint stem in the vegetable bed along with my other vegetables and it was growing super fast but this time all I did was add some water to a cup and keep the mint stem. Yes got a bunch of fresh mint leaves. I love the mint flavor. Usually, for weekday lunchboxes mint rice is one of my quick go-to options. Do you have some mint in the fridge? Try adding to it Vegetable biryani, channa pulav, orange pulav, plain salna Ghee rice Amma is here and thanks to her nowadays my son has become a big fan of thogayal and podi Sadham. At least weekly once she makes some thogayal varieties. Most of the thogayal varieties Amma does in-home has two main ingredients - urad dal and coconut but each thogayal tastes so different and delicious based on the main ingredient.
When it comes to Pudhina thogayal I often do a version with onion and nuts but this one is traditional Tamil brahmin style with no onion, no garlic thogayal. Without many ingredients, this is one easy-to-make rice accompaniment.
"Food as medicine"
Mint is good for all digestive woes, the antiseptic and antibacterial properties in mint help relieve indigestion and also soothe an upset stomach. Mint is also a great home remedy for cold and nasal congestion. Usually, in our home, we will have Paruppu thogayal, milagu rasam, vepampoo rasam, poondu rasam, and pudhina thogayal on the menu after a heavy meal.
Mint thogayal
✔️5 minutes ✔️Good for digestion ✔️Home-remedy for cold ✔️No onion /garlic ✔️Indian vegan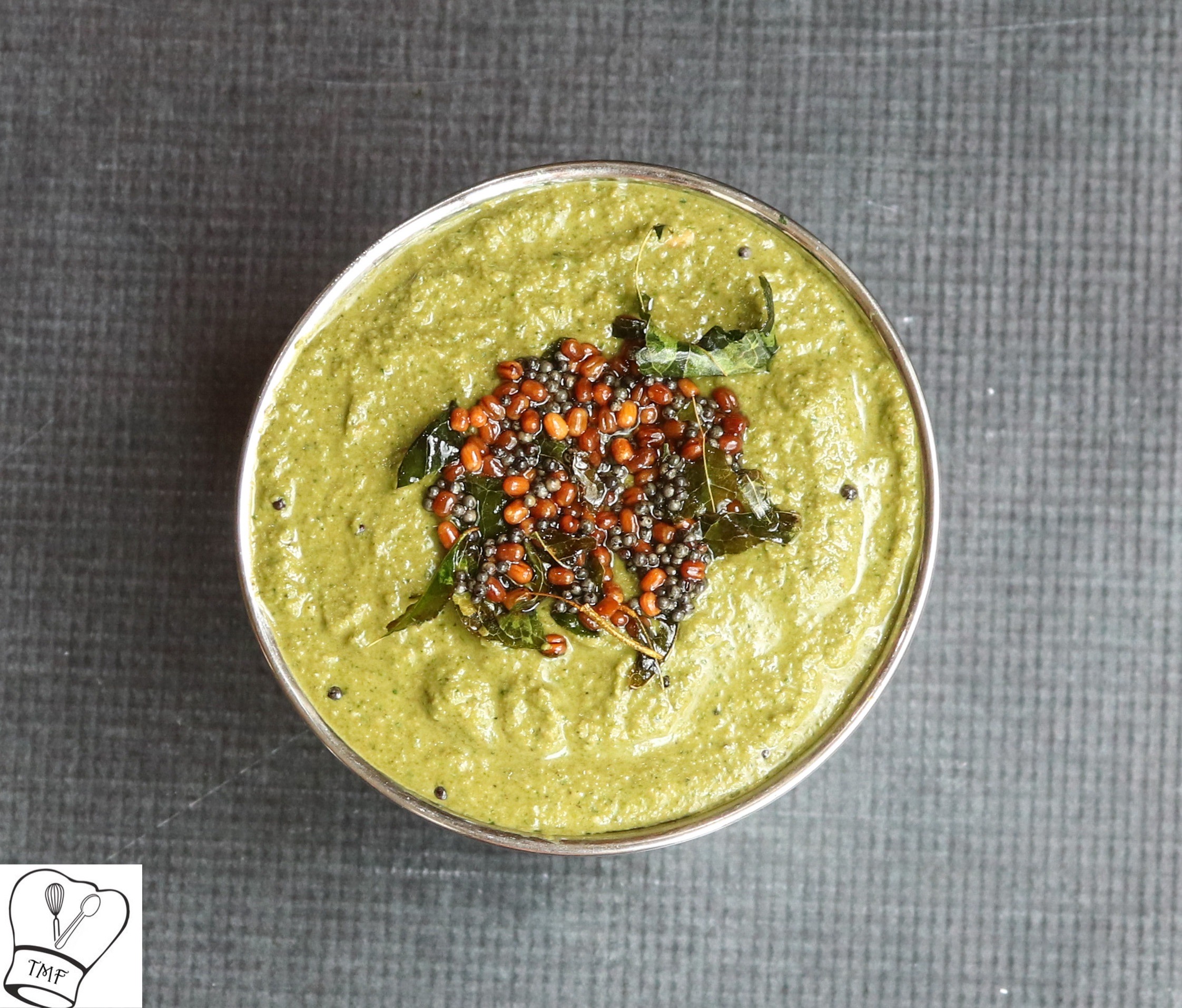 Other Thogayal recipes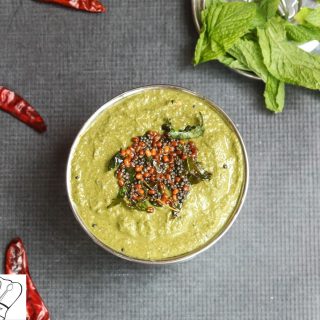 Ingredients
Mint – 35 g

Red chili – 2

Adjust according to your taste

Urad dal – 25 grams

Coconut – 25 grams

Tamarind – 3 grams

or 1/2 teaspoon store-bought Tamarind extract

Asafoetida/Hing – a generous pinch

Coconut oil – 3 grams

Salt – as needed

Water – as needed
Instructions
Add coconut oil to the pan. In medium flame add Urad Dal and red chili

Sauté till the dal turns golden brown. Turn off the stove

Transfer them into a plate and let them cool down

In the same pan add mint leaves and saute them

Cook till the leaves shrinks and slightly changes color

Transfer them into the plate containing dal

Add ginger, salt, asafoetida, and coriander leaves

After they are cool grind them with little water for thogayal

Extra water and 10 g extra coconut for chutney
Video
Notes
Few pepper can be added while cooking dal
Tempering is optional for pudhina thogayal. If required temper mustard seeds and urad dal in coconut oil and add
If require add garlic for extra flavour
If tamarind is hard it can be added with urad dal and cooked for a minute
The color of the thogayal depends on the red chili
Thogayal stays good for 2 days in the fridge
Ingredients:
Mint - 35 g
Red chilli - 2 (Adjust according to your taste)
Urad dal - 25 grams
Coconut - 25 grams
Tamarind - 3 grams ( or 1/2 teaspoon Tamarind paste)
Asafoetida/Hing - a generous pinch
Coconut oil - 3 grams
Salt - as needed
Water - as needed
How to make Pudhina thogayal with step-by-step pictures: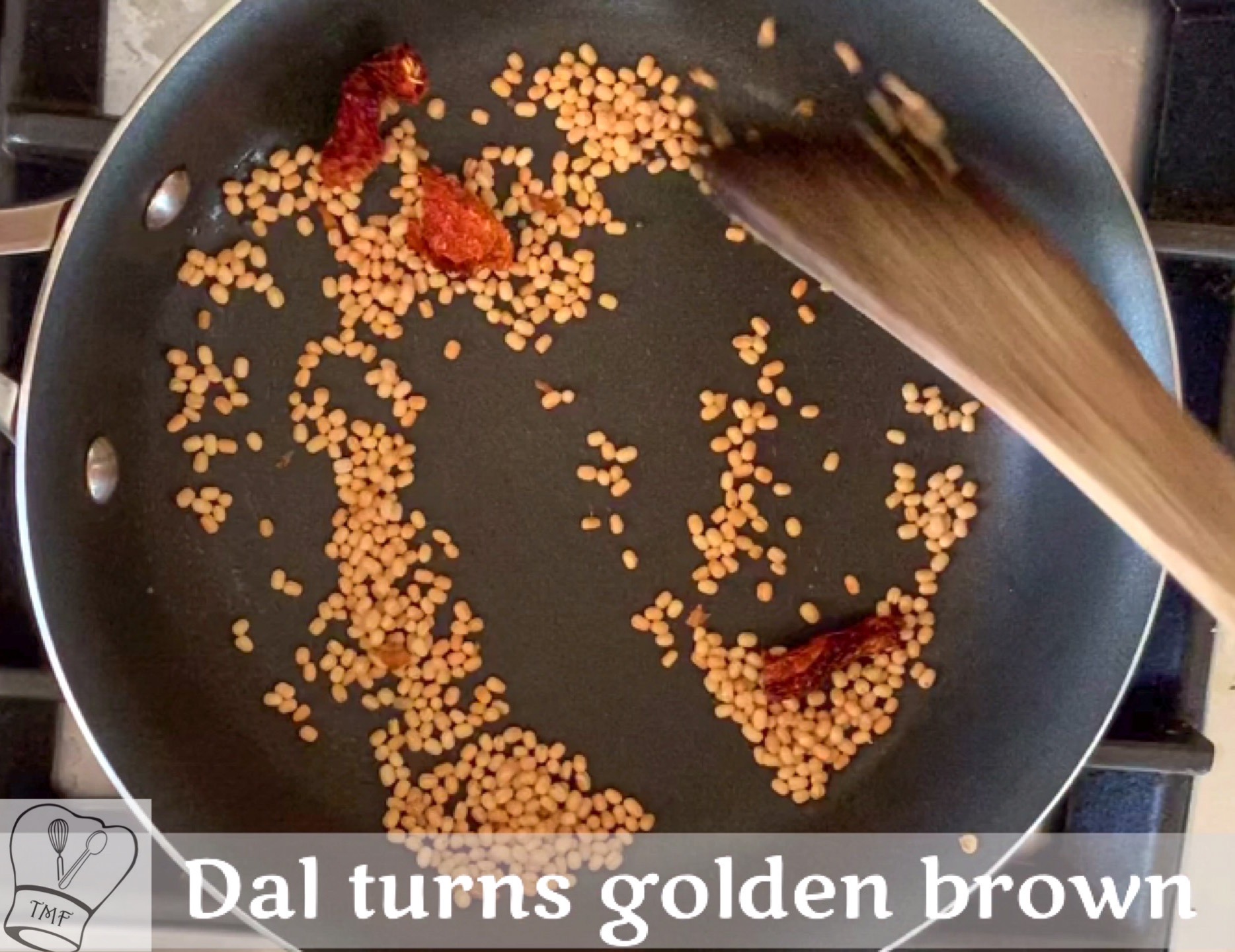 Transfer them to a plate and let them cool down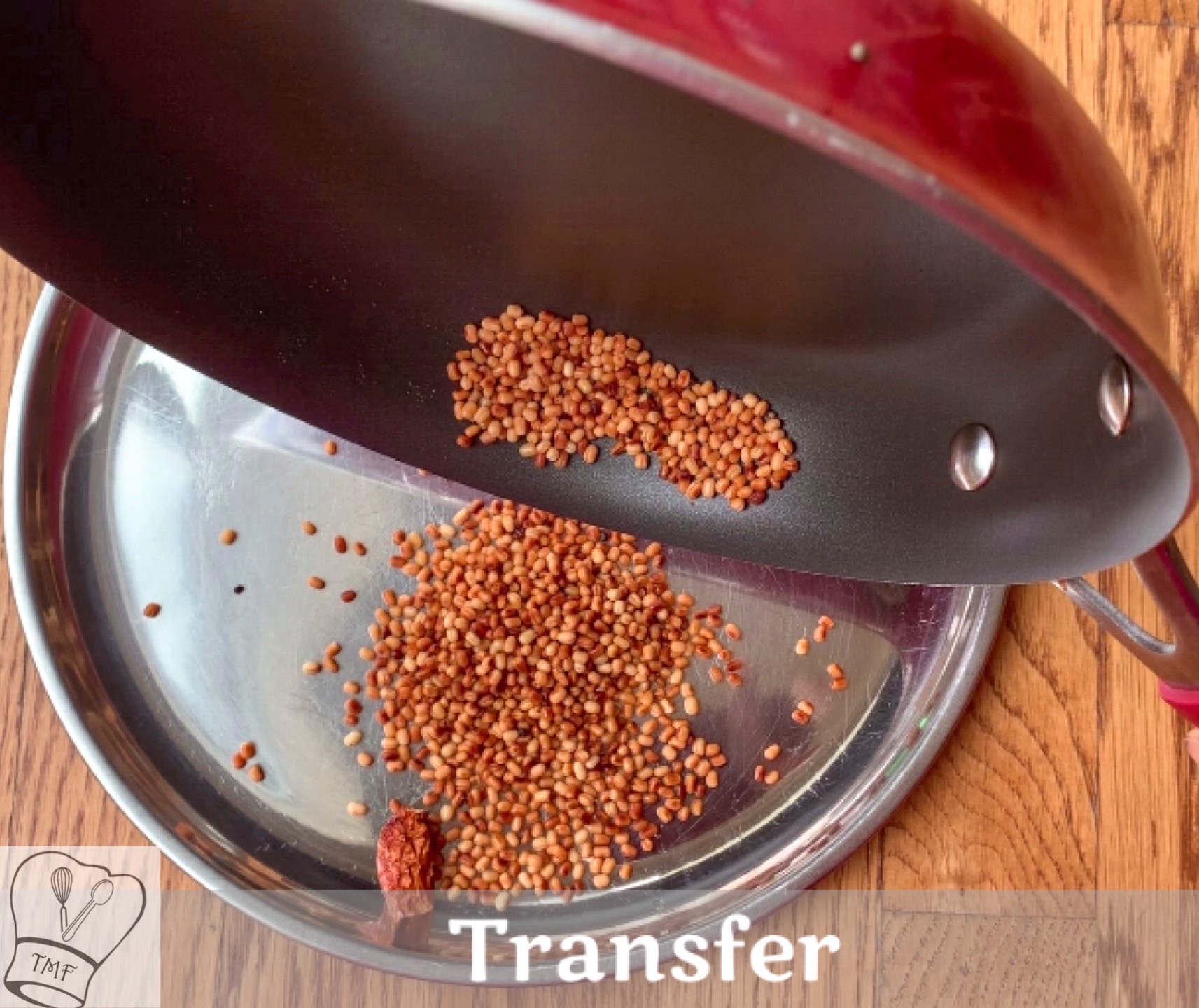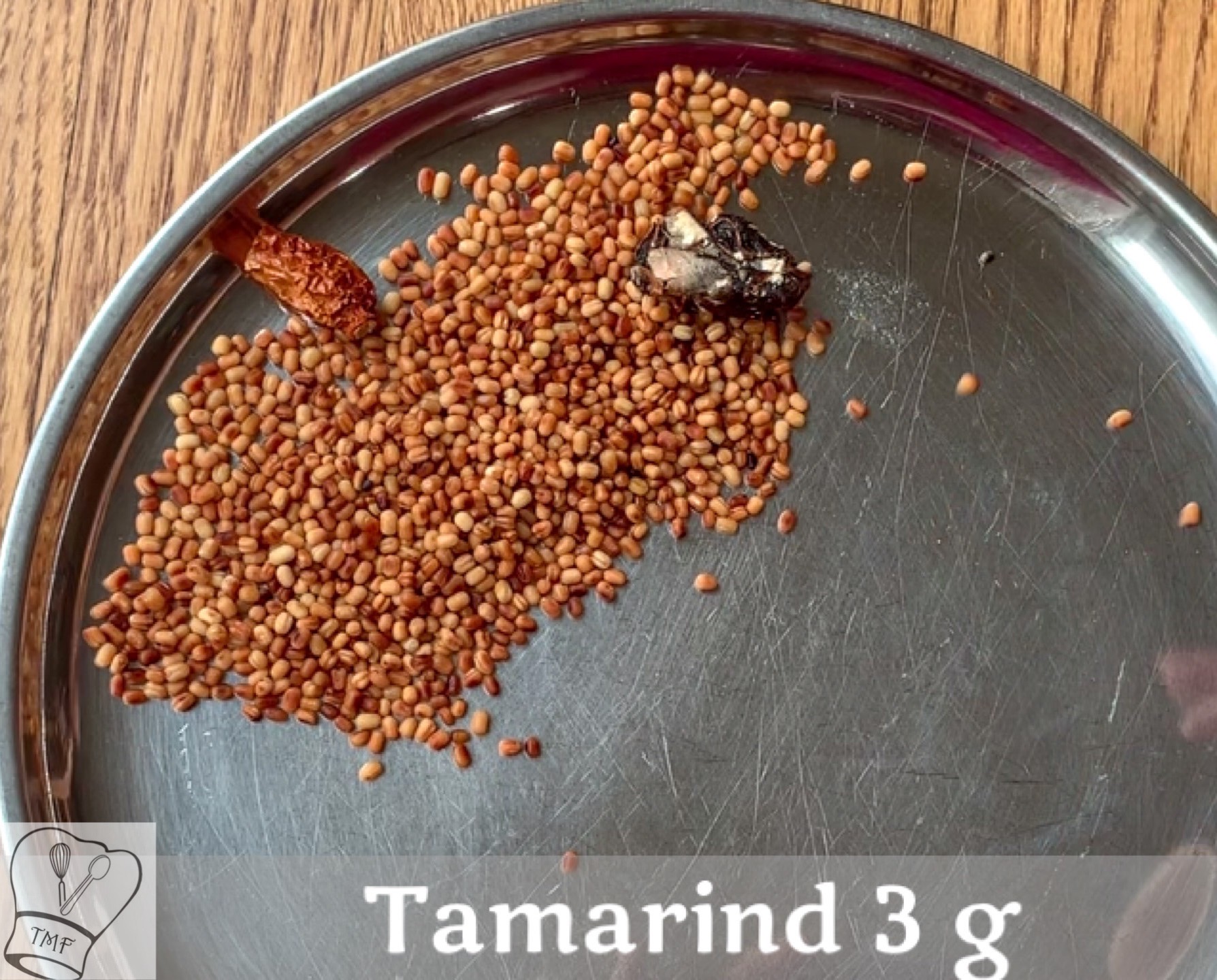 In the same pan add mint leaves and saute them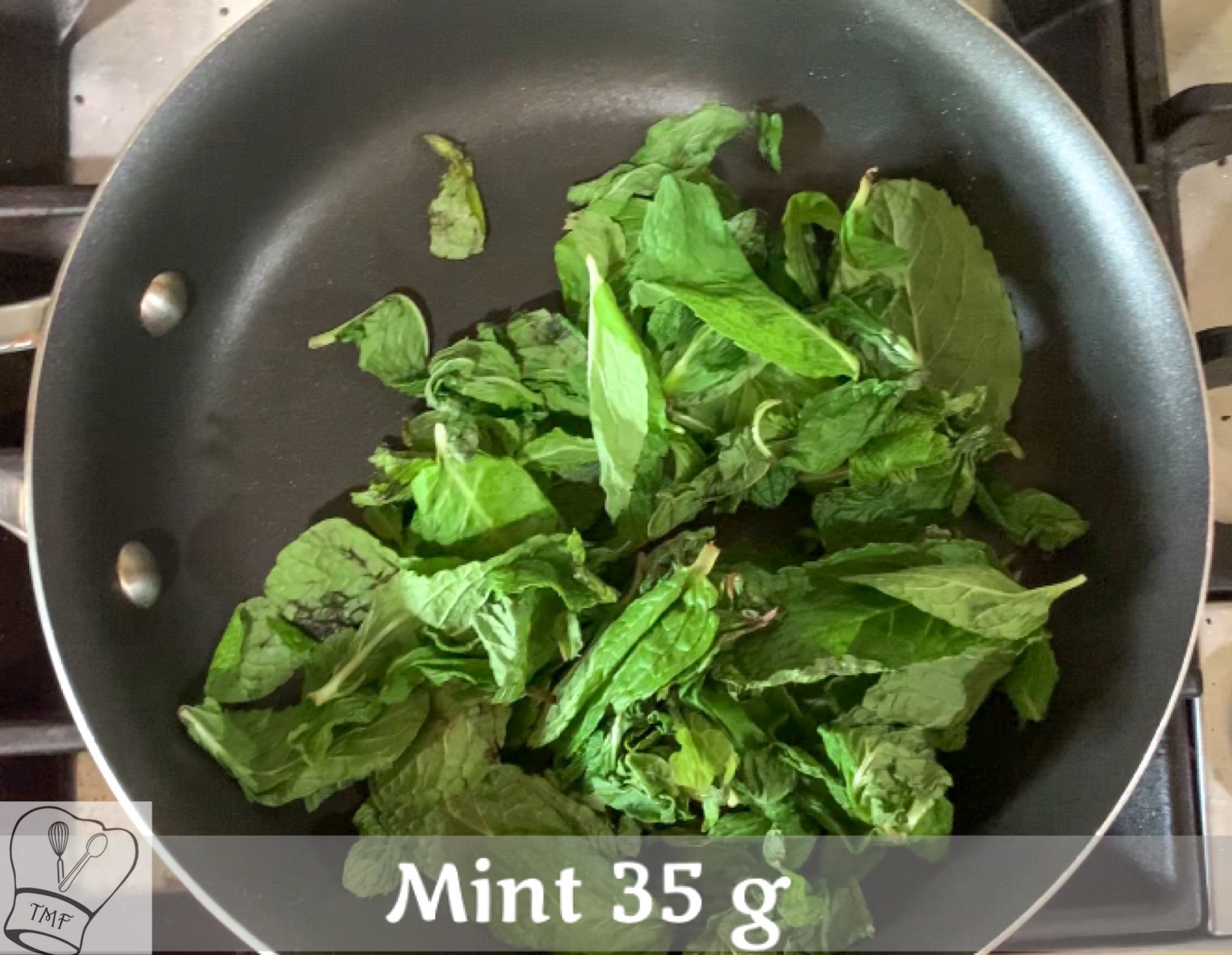 Cook till the leaves shrink and slightly change color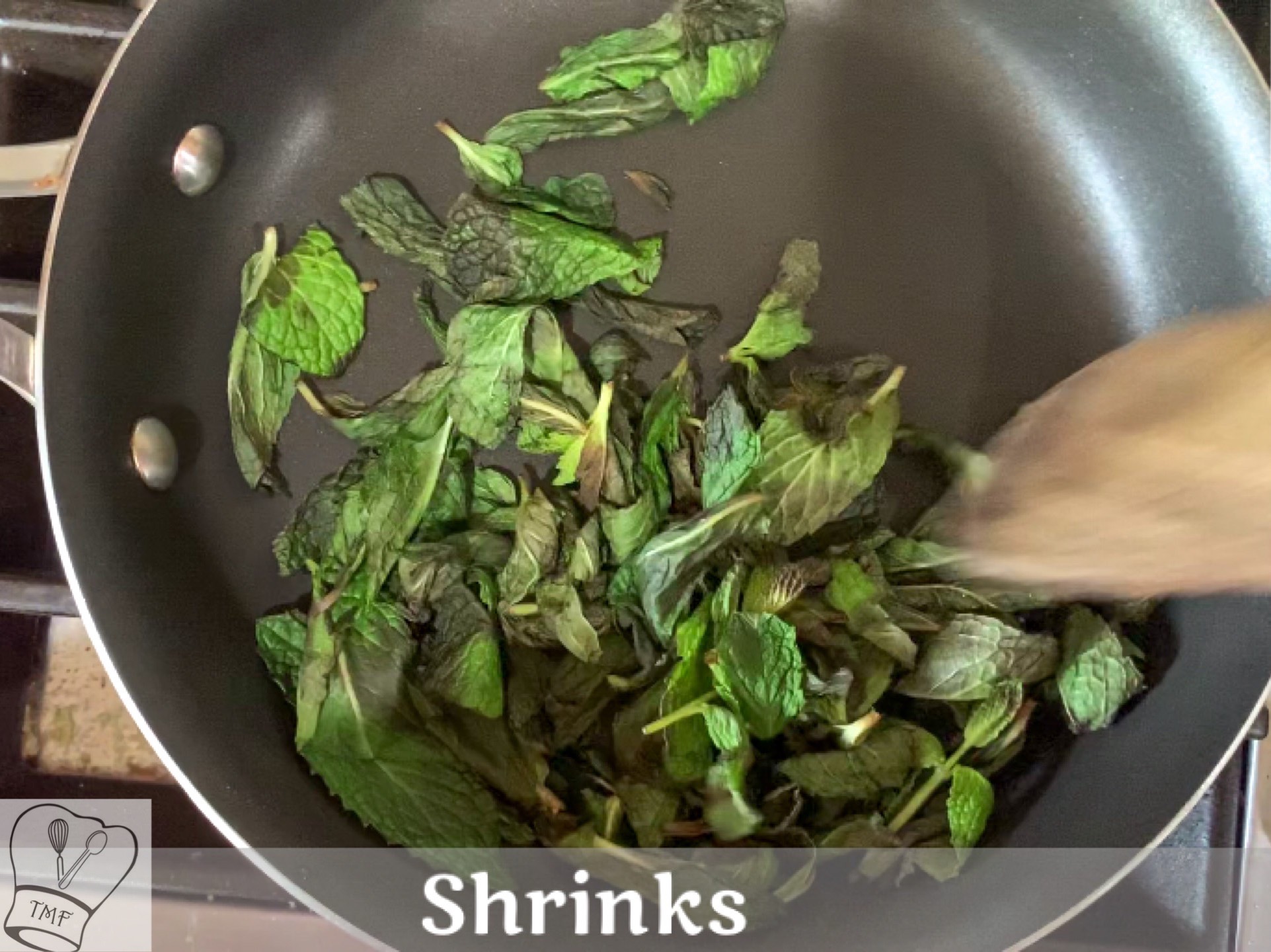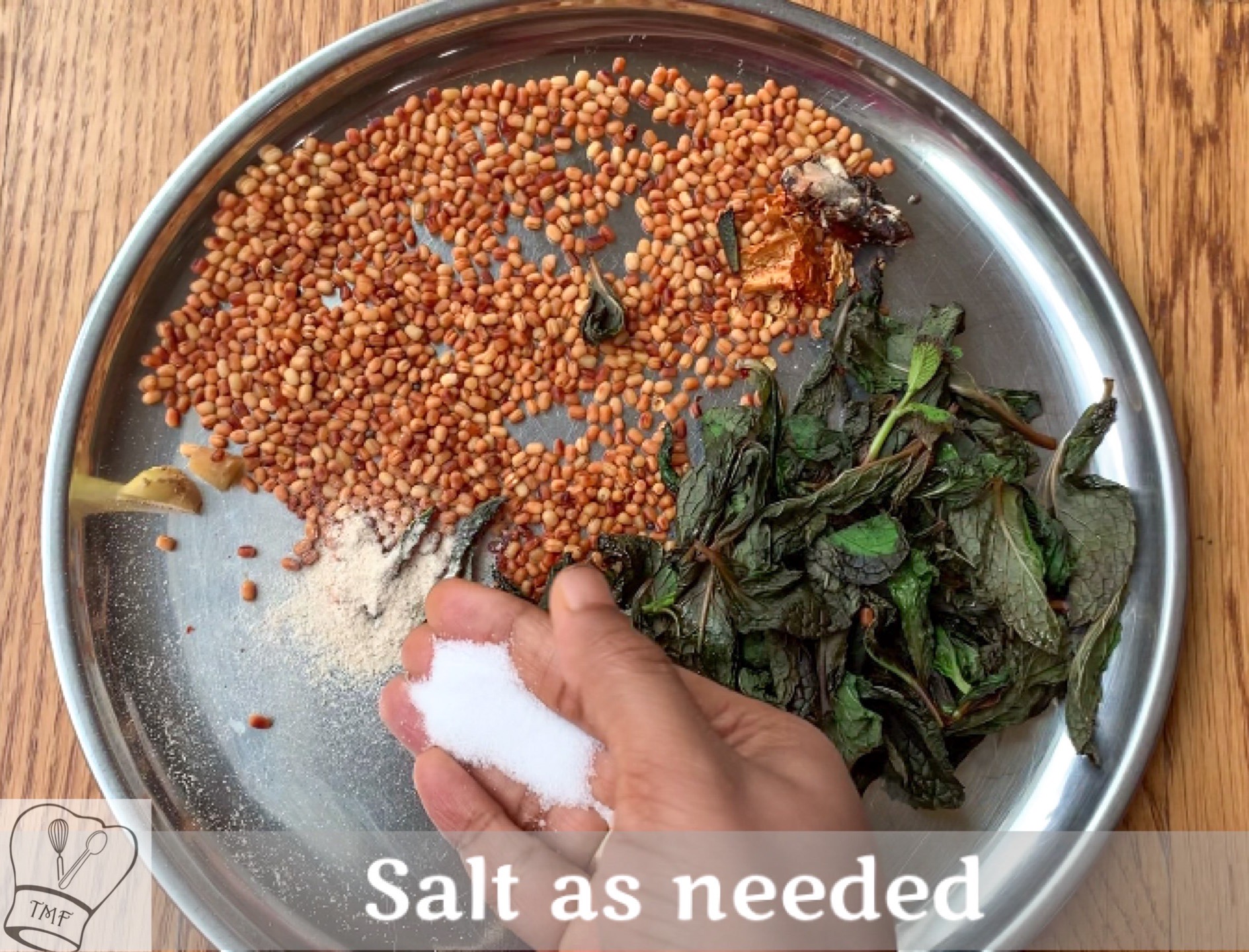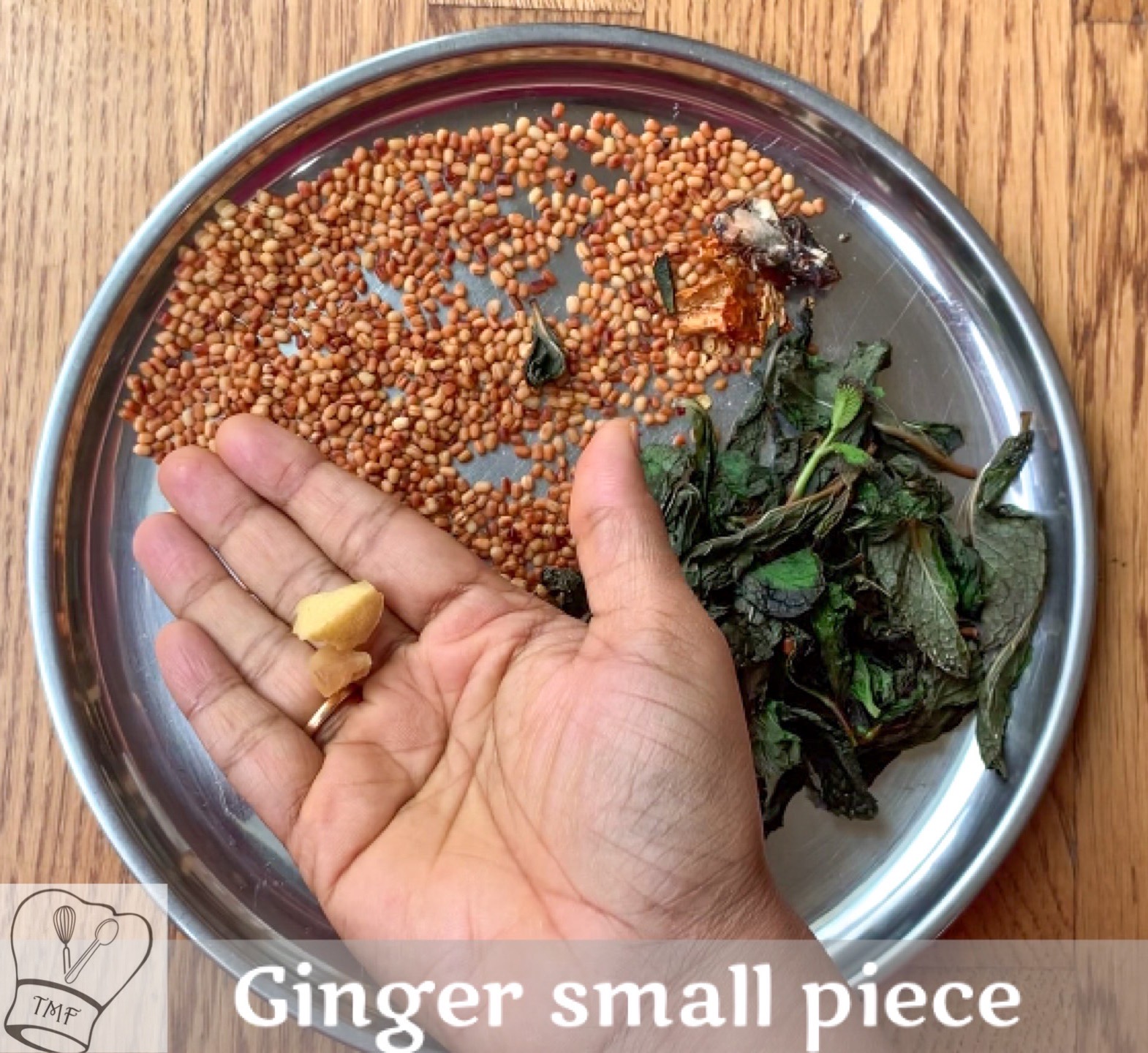 After they are cool grind them with little water for thogayal
Extra water and 10 g extra coconut for chutney