Millet laddu | Mixed Millet laddu | Indian sweet recipes | laddu varieties | festive sweets | dessert dishes Indian | Indian sweet | Indian sweet treats | instant Indian sweets | Indian dessert recipes | Indian dessert recipes easy | festival sweets | Diwali sweet recipe | Deepavali sweets |Millet Indian sweet recipes | millet recipes with step by step pictures and video recipe. Check out the millet laddu and If you like the video pls SUBSCRIBE to my channel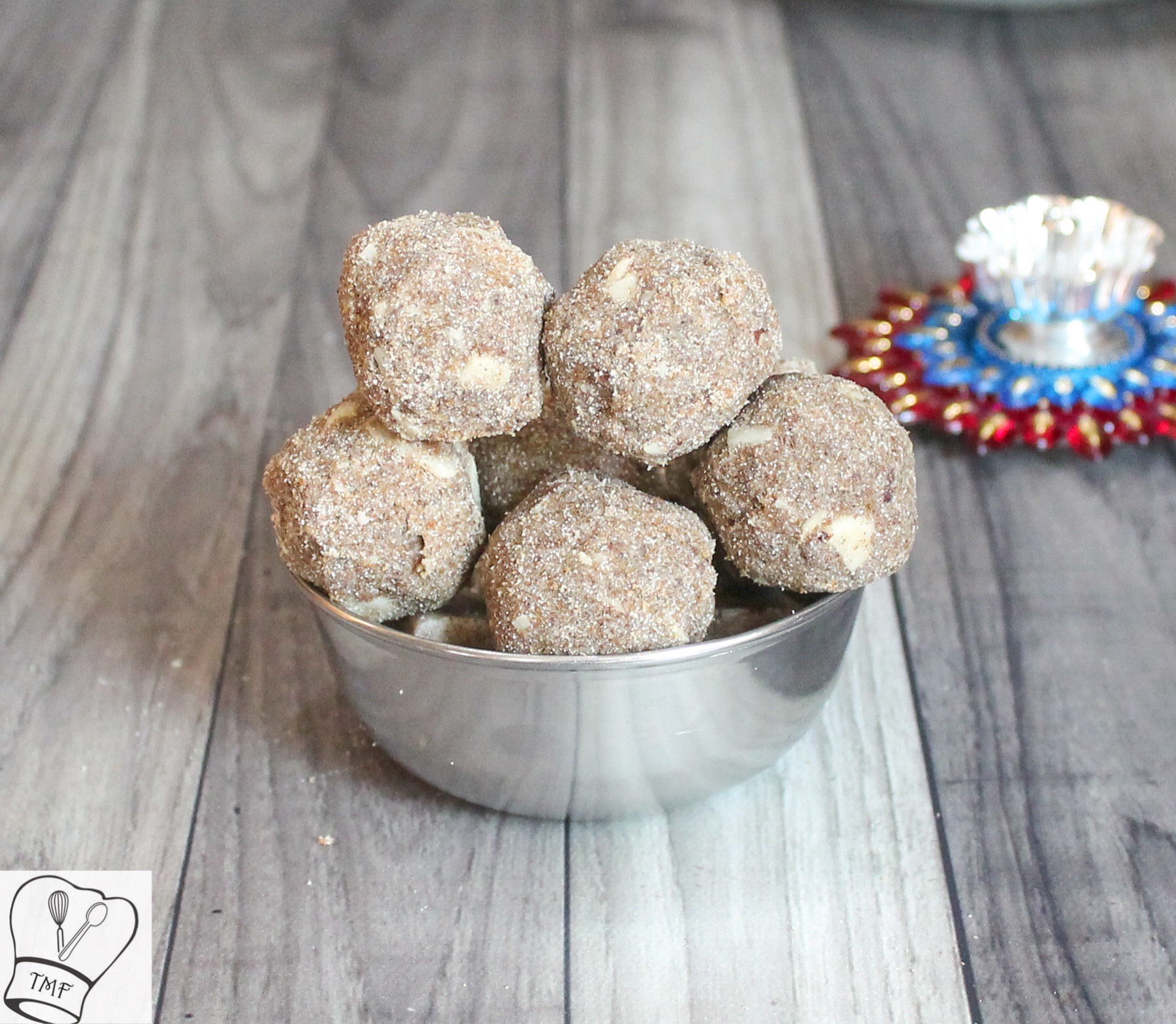 Millet Laddu is a healthy sweet/snack. It is perfect for mild sweet craving also a great option for kids evening/after school snacks. Iron-rich (jaggery) laddu are good for expectant (pregnant) women.
This is my long time pending post. Last year when we went to India, "Vayam super foods " sent me some millet flour and jaggery powder. Multi Millet flour was a healthy mix and it used to be my healthy breakfast option.
After trying Millet burfi with multi-Millet flour I tried these laddus. It was a big instant hit at home. Finely powdered pure jaggery's taste complimented the laddus.
Millet laddu was also prepared around the same time but totally forgot to post. Recently I was taking my phone back up and found many missed posts like this and I thought of posting all pending posts.
Healthy Millet
Millet is one ingredient I started using a few years back. I have posted a couple of millet-based recipes in TMF,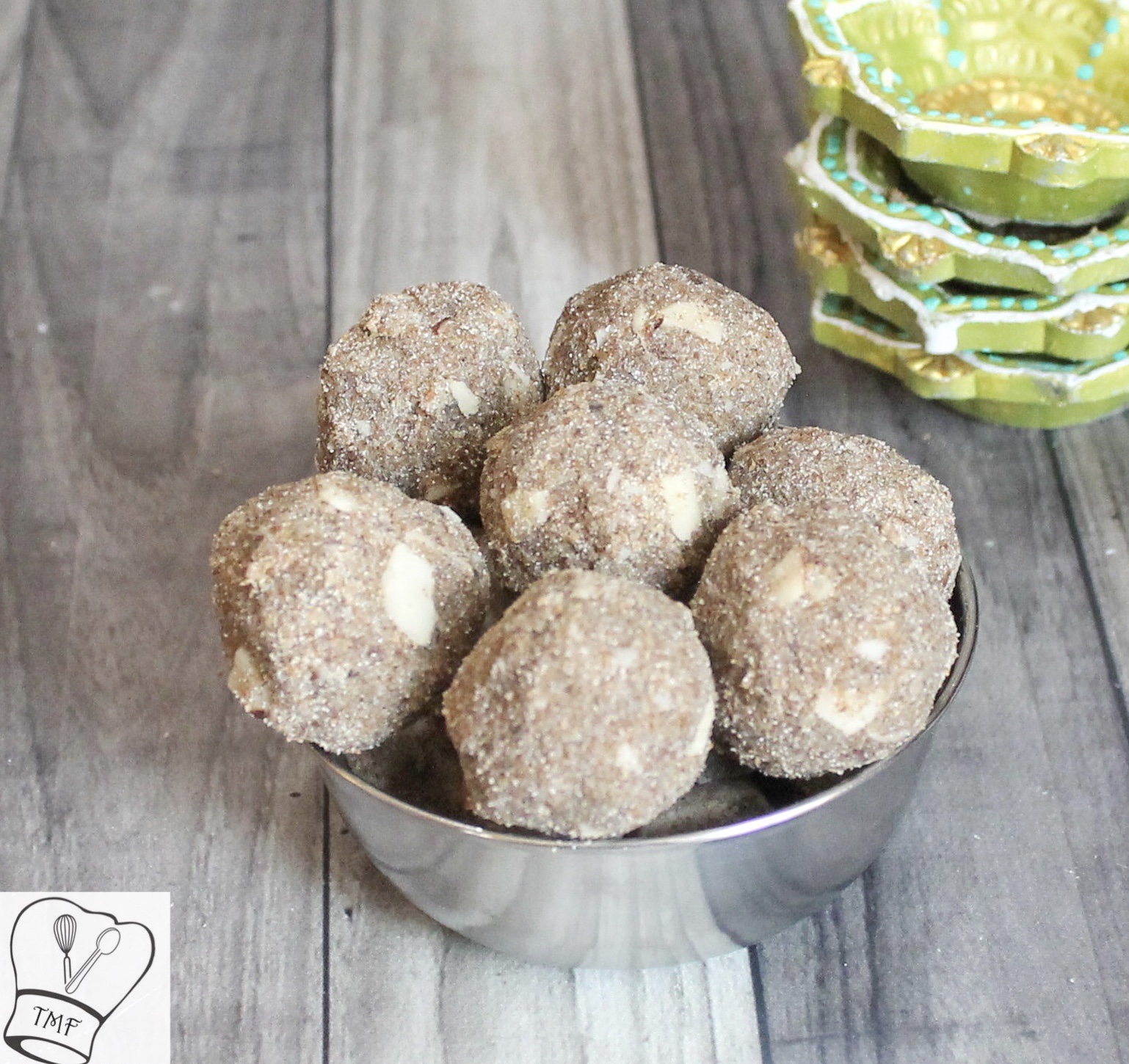 Coming back to Millet laddu. Ever since my childhood days, I love laddu. With minimal steps a tasty quick sweet. Many use milk for binding and less ghee for laddu but Amma's ladoo version always has more ghee, no sugar - better shelf life.
Are you a big fan of laddu like me?
Check out other tasty laddu varieties in TMF,
Quick sweet varieties like this are always my favorites. It just took less than 10 minutes for preparing this laddu snack, Great snack to pack for lunch boxes. Since I have used jaggery for making Millet laddu it is healthy mid-morning/mid-evening snacks for Adults too.
Millet laddu
✔️10 minutes laddu
✔️Healthy snacks
✔️Stay good for weeks
✔️Toddler-friendly recipe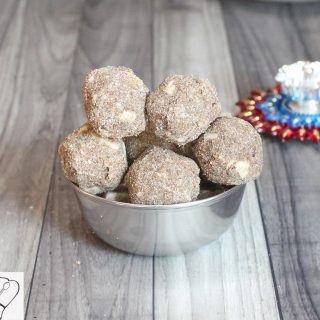 Ingredients
Multi Millet mix - 130 g

Butter / Ghee - 2 tablespoon + 1 tsp

Jaggery - 3 tablespoon + 1/2 tbsp

pressed

Cardamom powder - 1/4 tsp

Roasted Almond flakes or any nuts of your choice - 1 tbsp
Instructions
In a pan add butter, let it melts

Add millet flour and cardamom powder, saute it in low flame for 2 minutes or till the aroma comes

Mix well and add jaggery to the flour and sauté in low flame for 2 minutes

Before turning off the stove add a teaspoon of ghee and saute well; switch off 

Transfer the mixture into a plate and add crushed Almond flakes

Take a small portion of the mixture and make laddu
Video
Notes
Sathu maavu can be used instead of multi millet flour

If you are using Sathu maavu (health mix) roasting is optional
For homemade millet flour, wash millet for 5/6 times. Spread them in cloth till the moisture evaporates. After the millet is dry powder them in mixie
Cooking jaggery is optional. Cook in lowest flame just till everything mix well

I used fine jaggery powder. Avoid using big jaggery pieces

Powdered Sugar can be used instead of jaggery

If you are using cashew, roast them in ghee and add

Adjust the sweetness according to your flavor

Roast the flour well till the raw smell goes

If you find it difficult to make laddu use little warm ghee and make
Before making laddu check for the sweetness, if required add extra sugar
If sweetness is more add little almond flour or roasted gram flour and man laddu
Barley flour/ quinoa flour can also be used instead of millet flour
Ingredients:
Multi Millet mix - 130 g
Butter /Ghee - 2 tablespoon + 1 tsp
Jaggery - 3 tablespoon + 1/2 tbsp, pressed
Cardamom powder - 1/4 tsp
Roasted Almond flakes or any nuts of your choice - 2 tbsp
How to make Millet laddu with step by step pictures:
In a pan add butter, let it melts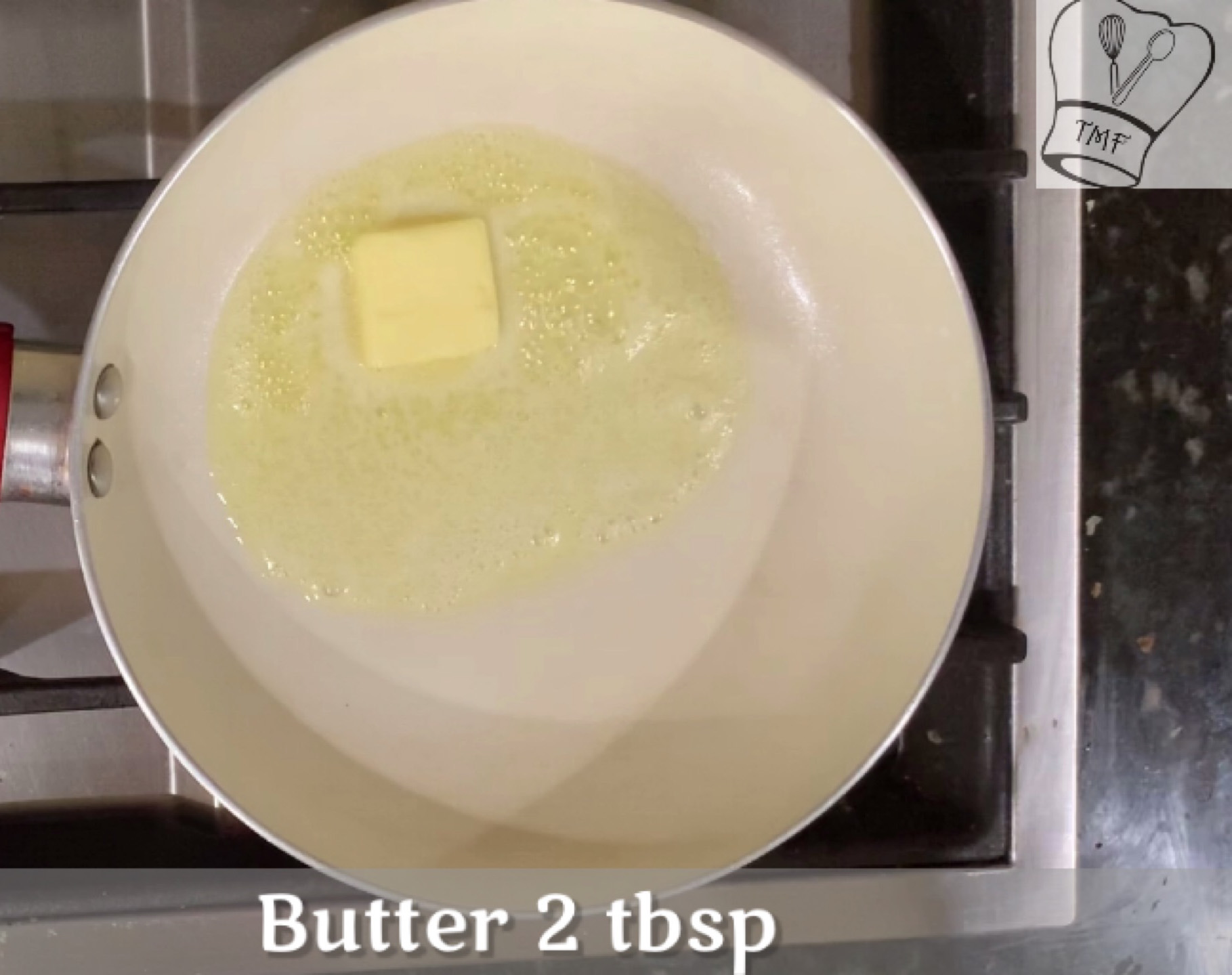 Add millet flour and cardamom powder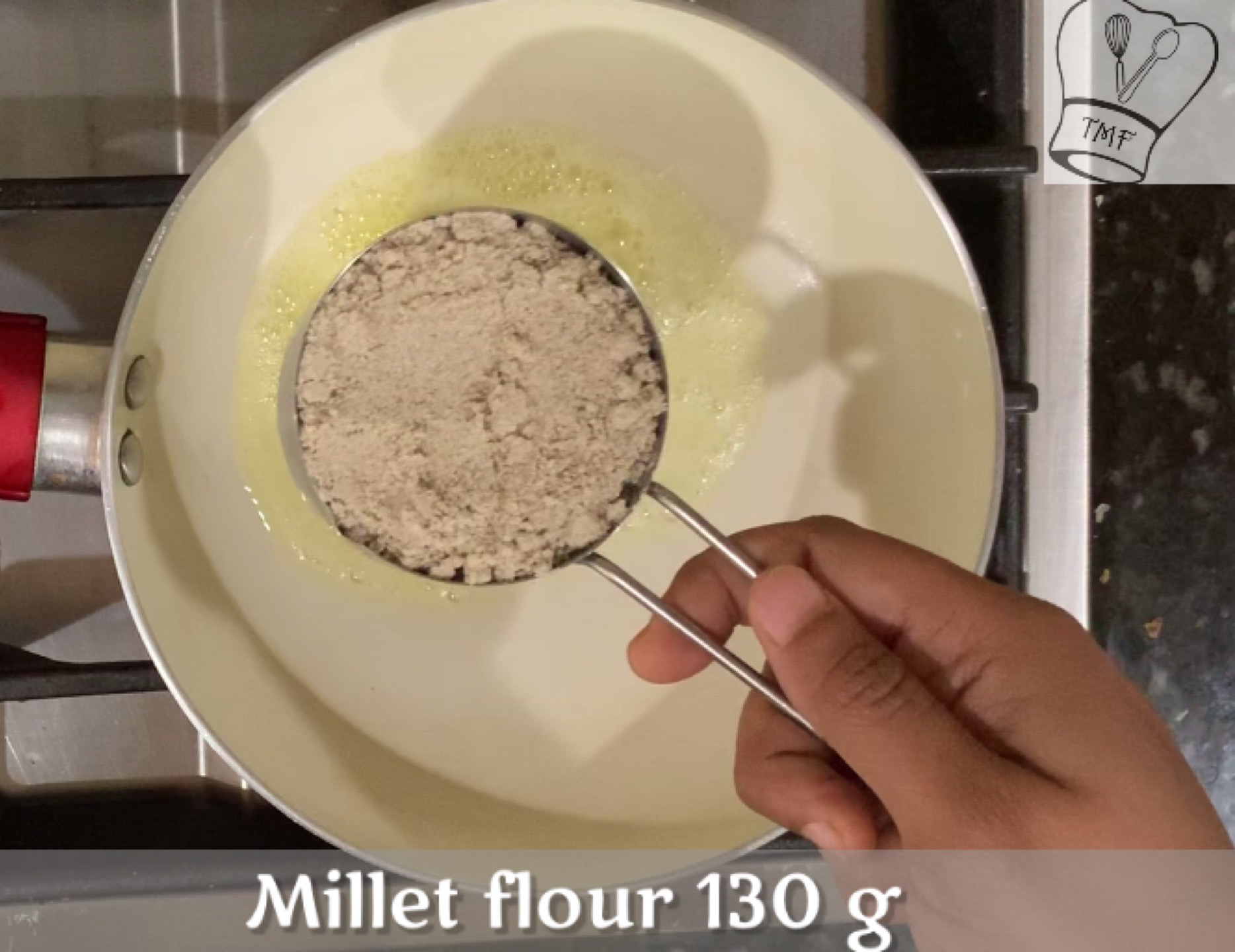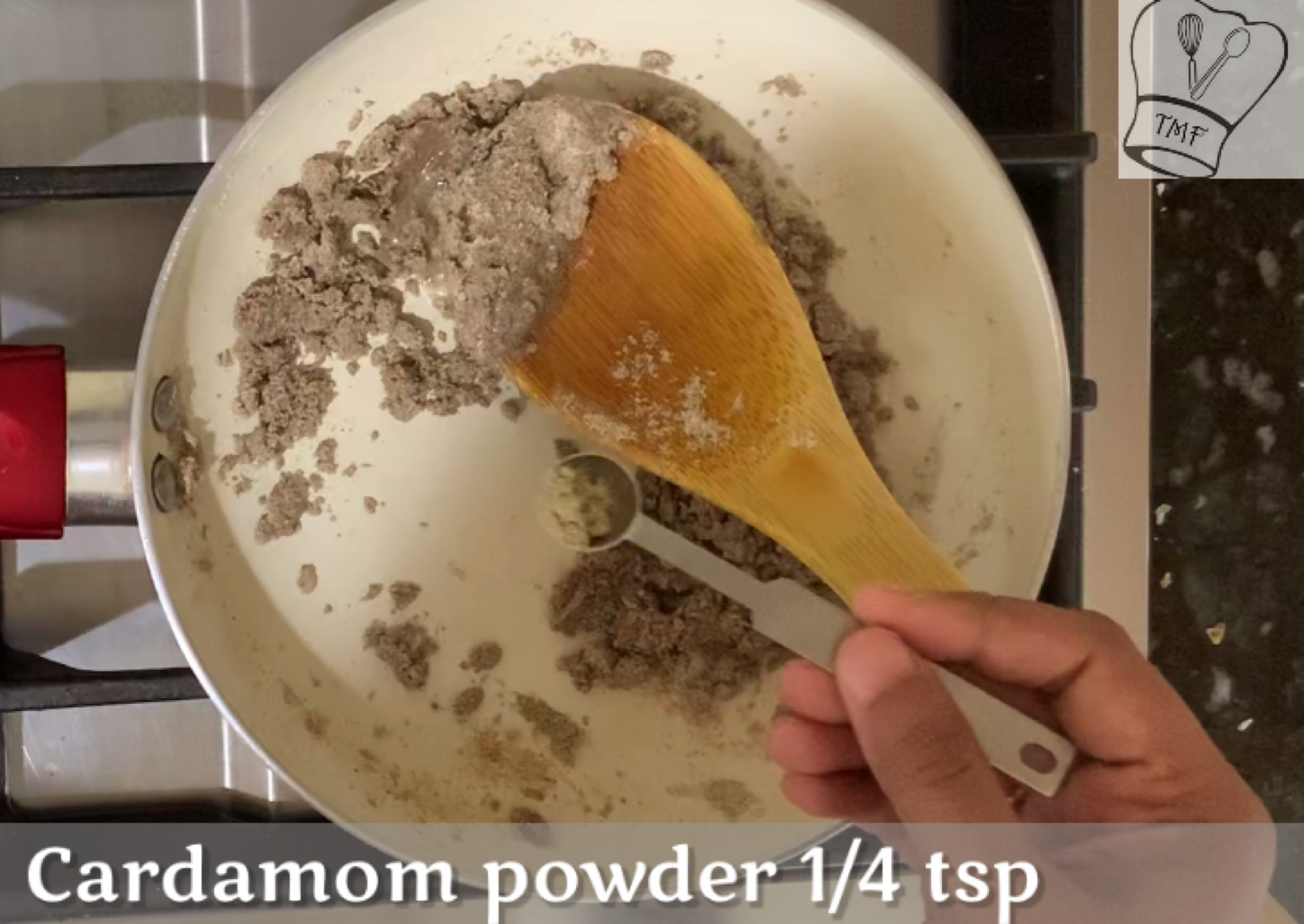 Saute it in low flame for 2 minutes or till the aroma comes
Mix well and add jaggery to the flour and saute in low flame for 2 minutes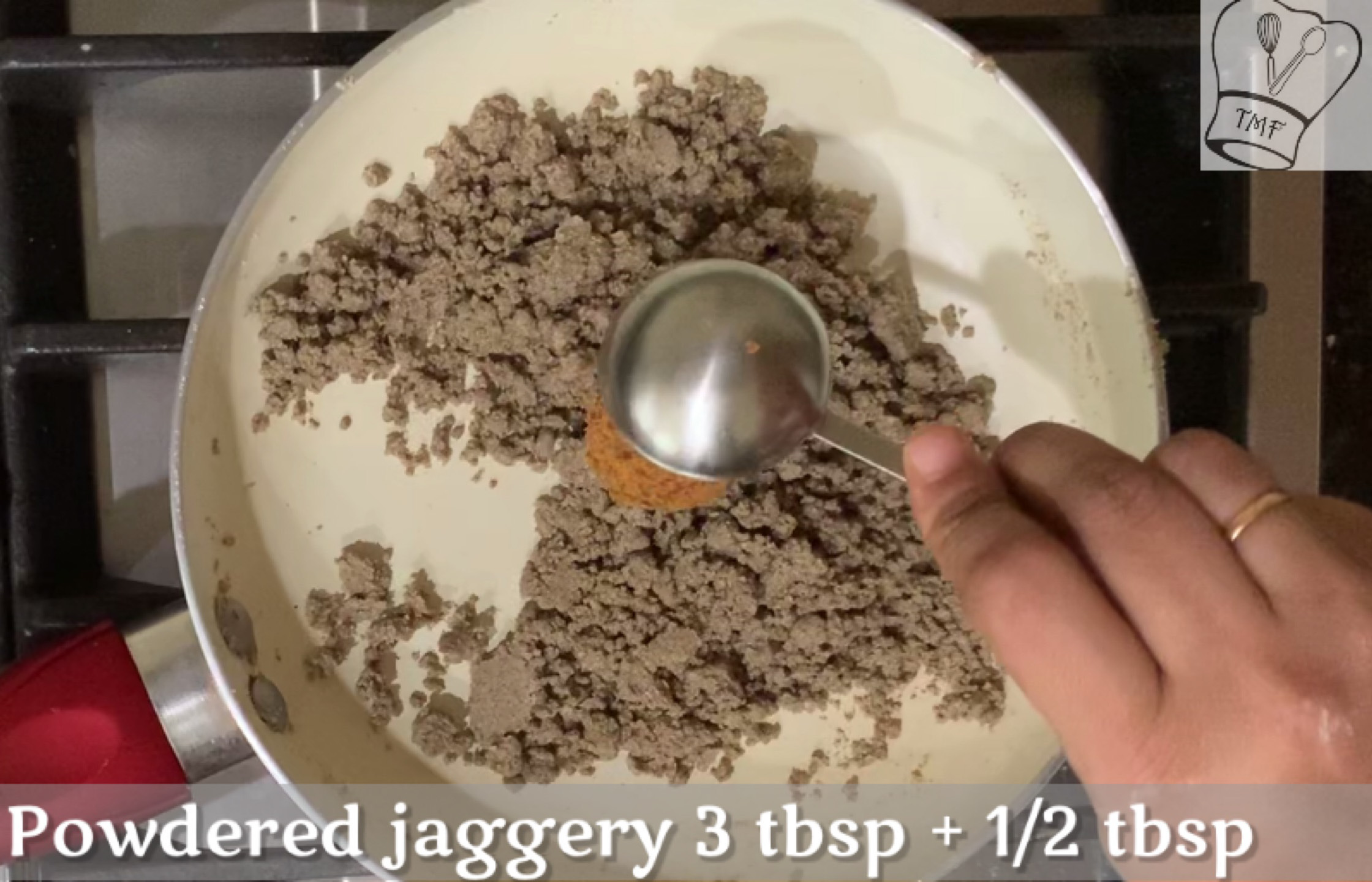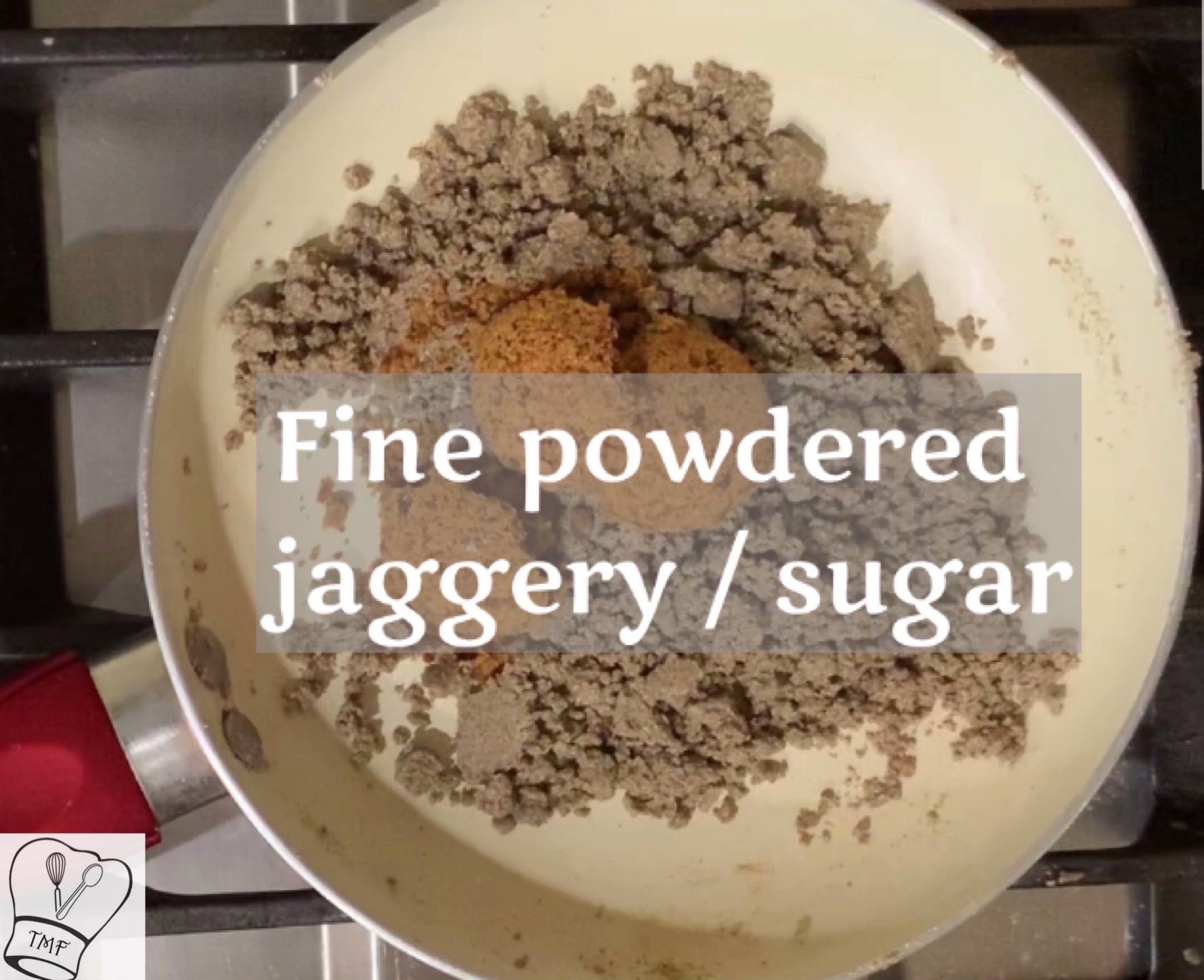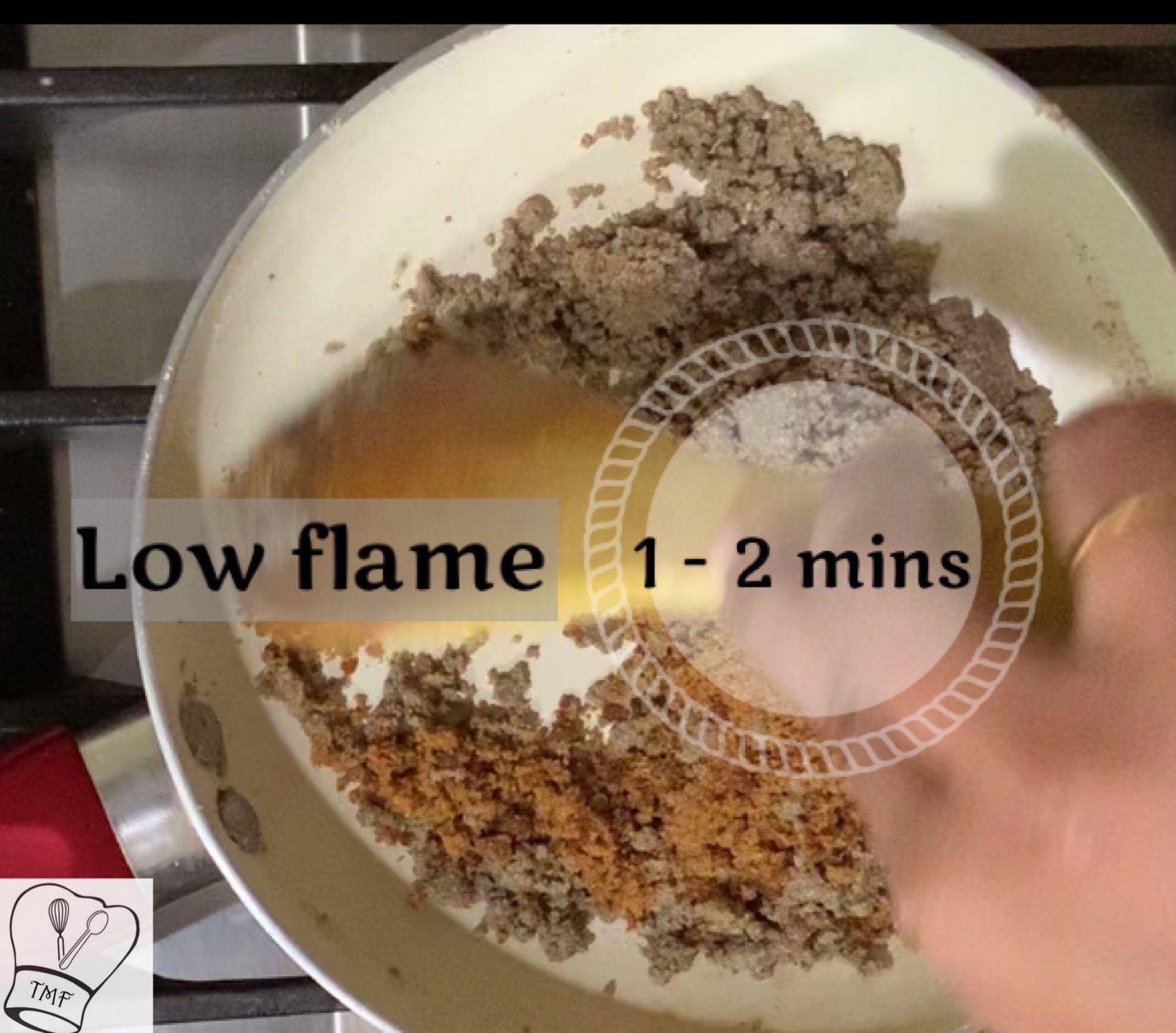 Before turning off the stove add a teaspoon of ghee and saute well; switch off

Transfer the mixture into a plate and add crushed Almond flakes
After the mixture is cool enough to handle with hand, take a small portion of the mixture and make laddu