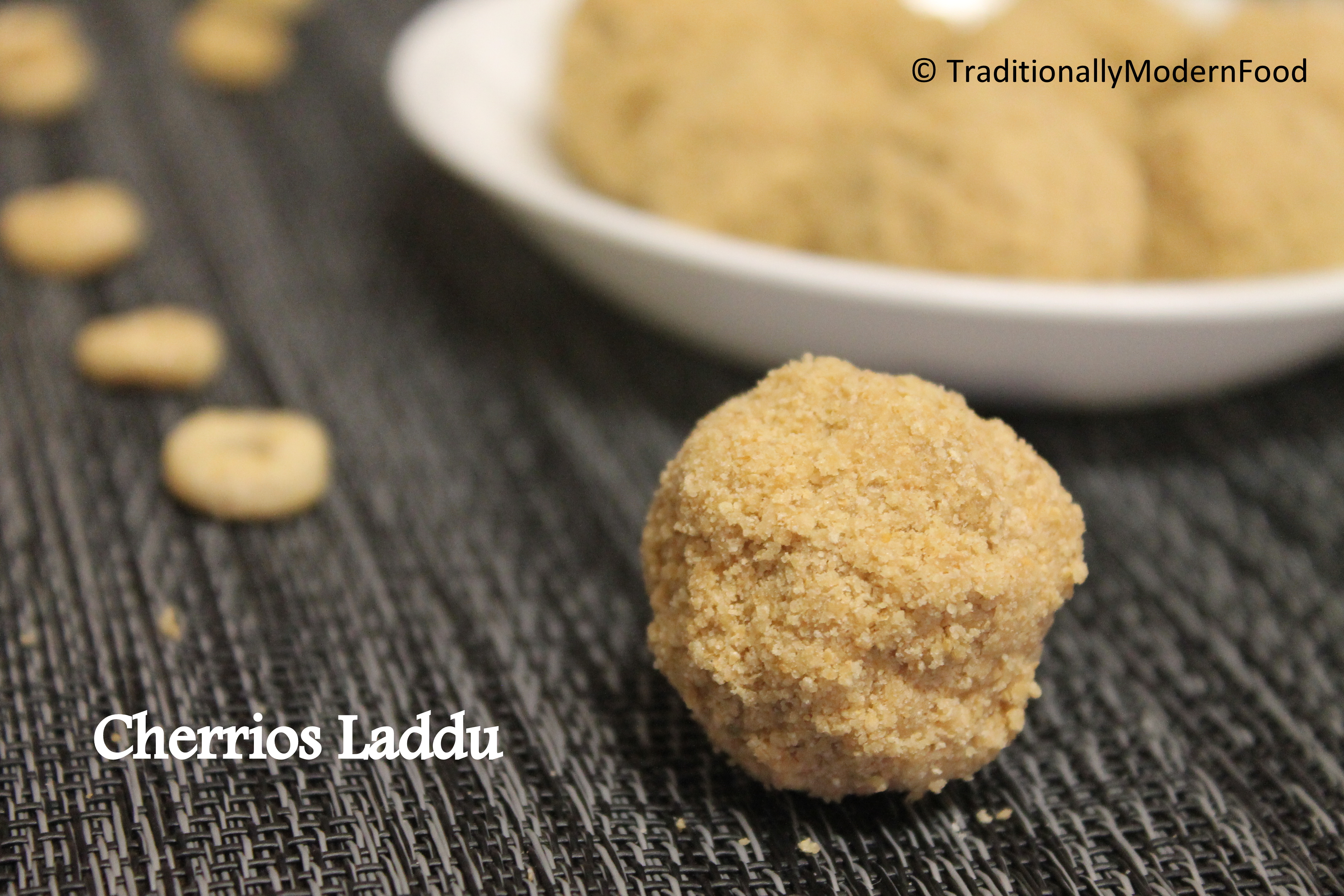 Cheerios laddu is a quick snacks prepared with Cheerios. For Cheerios lover is one tasty after school snack. No cook cereal balls is perfect for sudden sweet desire.
I wanted to post this recipe before Christmas, but we visited my husband's cousin family for Chirtmas and I missed 🙂 It was super fun, 3 days just flew by - whole day chit chats, yummy food from my Co-sis, shopping, "Everybody loves Raymond" from Netflix, mid-night ice cream, phase 10 game - oh man I wish we take frequent holidays like this.
Kids enjoyed the holiday in their way. Played together for sometime, fought for the same toy, ran around the house and as always refused to eat food. Making the kids eat food is every mom's biggest challenge.
Growing up, my favorite breakfast was idli, dosa, upma, Gradually it expanded it bread, oats and cornflakes. My son's preference is just the reverse. I am glad still dosai and upma are in his wish list.
Couple of months ago I prepared Maladu for him, but I can't resist my desire for sweets so whenever he offered me some portion I happily accepted 😉 He asked for laddu and I had empty box, felt very bad so wanted to make a quick Cheerios laddu. That's when this Cornflakes Ball got a place in my kitchen.
Usually I go for white/brown sugar, dates, jaggery for sweetness but to make it quick I choose a syrup. It is not only a instant Cheerios laddu for my kid, but even we liked it. No cooking required for this cherrios laddu.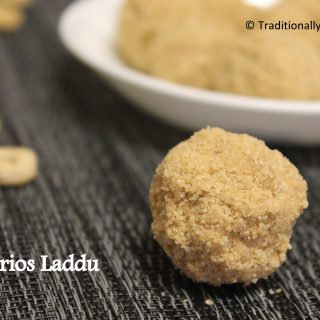 Ingredients
Corn flakes/ Cheerios/Cereal - 1 cup + 1/2 cup

Light corn syrup / Maple Syrup/ Orginal Syrup - 1 tablespoon + 1/2tbsp + 1/2tsp

Salt - a pinch

Cardamom powder - 1/8 tsp
Instructions
Put all the ingredients into a plate, mix well

Transfer them into a mixie jar and pulse them into coarse powder

Place them in a plate and take small portion and make ladoo
Notes
Vanilla, almond, rose extract can be used for extra flavou
Dry fruuits like raisins, cranberry, apricot, prunes can be be added
Nuts like almond, pecan, walnut, pista can be added for richness. Add extra syrup accordingly
If you are using sweetened cornflakes it will be extra sweet
I didn't add ghee/butter, you can add for extra flavour
Ingredients:
Corn flakes/ Cheerios/Cereal - 1 cup + 1/2 cup
Light corn syrup / Maple Syrup/ Orginal Syrup - 1 tablespoon + 1/2tbsp (if required add extra)
Salt - a pinch
Cardamom powder - 1/8 tsp
Method:
Put all the ingredients into a plate, mix well
Transfer them into a mixie jar and pulse them into coarse powder
Put them in a plate and take small portion and make ladoo