Kathirikai Kootu | Brinjal kootu | kootu recipe | south indian dal variety | kathirika kootu with karuvadam | palakottai kootu | palakotta kathirikai kootu with step-by-step pictures and video recipe. Check out the Kathirikai Kootu recipe and if you like the video pls SUBSCRIBE to my channel.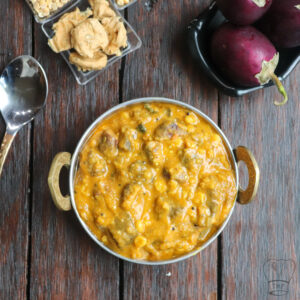 Kathirikai Kootu | Brinjal kootu is an easy, protein-rich, tasty, and healthy kootu variety. Quick pressure cooker kootu is perfect for a weekday meal.
Jump to:
WHAT KIND OF DAL SHOULD I USE FOR brinjal paruppu kootu
?
Traditionally Iyer style brinjal kootu is prepared with kadala paruppu and it is often called as kathirikai kadalai paruppu kootu | brinjal kadala paruppu kootu | brinjal chana dal. In our home, I prefer using a combination of toor dal and chana dal. You can use moong dal like my other kootu varieties.
Why karuvadam for kootu?
lentil-based Karu vadam is often used for karudam puli kuzhambu. It is also a great addition for brinjal kootu. You can skip it if you don't have it
Kathirikai palakootai kootu
dried jackfruit seed adds a flavor to brinjal-based kootu. It also makes kootu healthy. Palakottai kootu with brinjal is a popular Tamil brahmin-style recipe.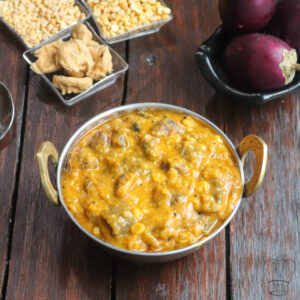 why tamarind for kathirika kootu?
Tamarind goes well with brinjal-based recipes so I would recommend tamarind for kathirikai puli kootu | brinjal pulippu kootu. Always remove seed and fiber, then use tamarind. You can also use tamarind paste instead of tamarind.
CAN I SKIP ASOFEOTIDA?
Asofeotida enhances kootu flavors and it is good for digestion so I prefer adding it. You can adjust the Asofeotida quantity according to your choice.
WHAT IS THE BEST COMBO FOR
kathirikaai
KOOTU?
It tastes best as a rice accompaniment when paired with potato roast, and raw banana roast. It also goes well as a side for tamarind-based kuzhambu variety, and rasam variety.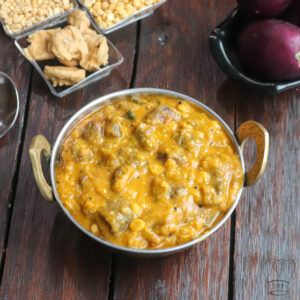 CAN I USE ANY OTHER OIL for eggplant dal?
I always prefer coconut oil for coconut-based recipes and sesame oil for tamarind-based recipes. you can use the oil of your choice.
Can I make one-pot kathirikai kootu?
I wouldn't recommend that as there is a high chance of palakottai or dal not getting cooked. Since different ingredients cook at different times always use separators for cooking dal, brinjal, and palakottai.
CAN I INCREASE red CHILLI?
Adjust the spicy according to your taste.
SHOULD I ADD SUGAR/JAGGERY TO THE brinjal paruppu KOOTU?
No, it is optional, you can skip it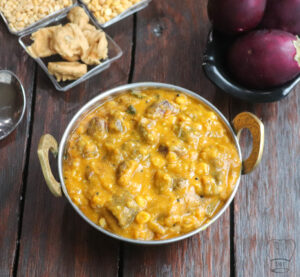 For the Brinjal kootu video recipe in Tamil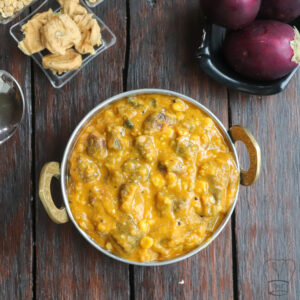 Ingredients
Pressure cook dal
1/4

cup

toor dal

1/8

teaspoon

turmeric powder

1/4

cup

chana dal

1/8

teaspoon

sesame oil

1

cup

+ 1/4 cup of water
pressure cook brinjal
5

big brinjal

required salt

1

teaspoon

tamarind

1/4

teaspoon

turmeric powder
pressure cook palakottai
7

dried palakottai | jackfruit seed

peeled

enough water
to grind
1/4

cup

coconut

red chilli according to your taste

1/4

teaspoon

pepper

1/2

teaspoon

cumin seeds
to temper
5

karuvadam

1

tablespoon

coconut oil

1/4

teaspoon

mustard seeds

1/2

tablespoon

urad dal

curry leaves few

asafoetida generous pinch
Kootu
required salt

2

tablespoon

roasted peanuts

water

pinch

of jaggery

Asafoetida

Coriander leaves few
Instructions
Pressure cook dal
Firstly wash toor dal and chana dal with enough water

Add water, turmeric powder, and sesame oil and soak for 30 minutes

Pressure cook for 5 whistles
pressure cook brinjal
Add brinjal, turmeric powder required salt, and tamarind to a separator and cook for 5 whistles
Pressure cook jackfruit
Add enough water and pressure cook for 8 whistles
To grind
Add coconut, red chilli, pepper, cumin seeds, and little water and grind into a smooth mixture; keep aside
kootu
Add coconut oil to a wide vessel and turn on the stove to medium flame

When oil turns hot add karuvadam and roast till they turn golden brown

Add mustard seeds, urad dal, and curry leaves; let them splutter

Furthermore, add asafoetida and mix well

Turn off the stove. Transfer and keep aside

Add cooked brinjal, ground mixture, jaggery, and water; mix well and cook for 10-12 minutes till raw smell goes

Furthermore add cooked dal, cooked palakottai, water, peanuts, coriander leaves, and Asafoetida; mix well and cook for 4 minutes

check salt and add if required

Add sesame oil and tempering; cook for 3 minutes and turn off the stove
Video
Notes
Soaking dal is optional 

Always cut brinjal into big pieces as it gives good texture for the kootu

you can skip karuvadam and palakottai

Adjust chili according to your spice

Kootu thickens over time so adjust water accordingly
Ingredients
Pressure cook dal
1/4 cup toor dal
1/8 teaspoon turmeric powder
1/4 cup chana dal
1/8 teaspoon sesame oil
1 cup + 1/4 cup of water
pressure cook brinjal
5 big brinjal
required salt
1 teaspoon tamarind
1/4 teaspoon turmeric powder
pressure cook palakottai
7 dried palakottai | jackfruit seed, peeled
enough water
to grind
1/4 cup coconut
red chilli according to your taste
1/4 teaspoon pepper
1/2 teaspoon cumin seeds
to temper
1 tablespoon coconut oil
1/4 teaspoon mustard seeds
1/2 tablespoon urad dal
curry leaves few
asafoetida generous pinch
Kootu
required salt
2 tablespoon roasted peanuts
water
pinch of jaggery
Asafoetida
Coriander leaves few
How to make kathirika kootu with step by step pictures
Pressure cook dal
Firstly wash toor dal and chana dal with enough water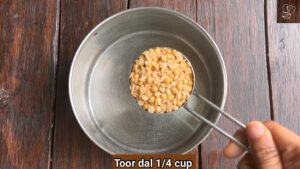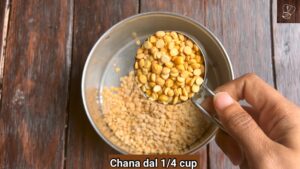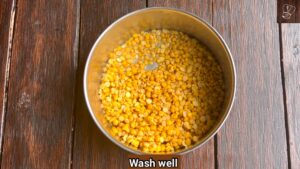 Add water, turmeric powder, and sesame oil and soak for 30 minutes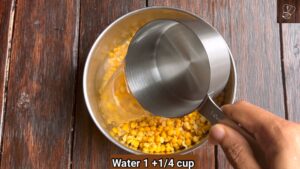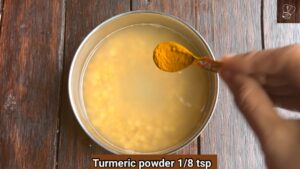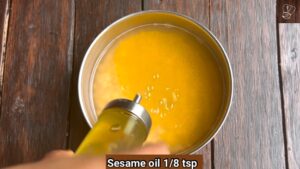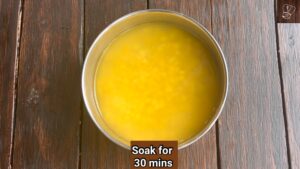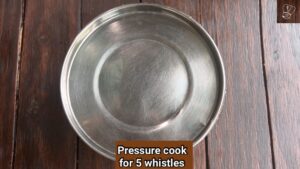 Pressure cook for 5 whistles
pressure cook brinjal
Add brinjal, turmeric powder required salt, and tamarind to a separator and cook for 5 whistles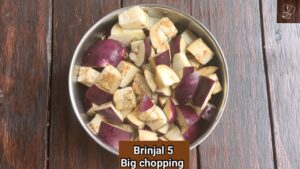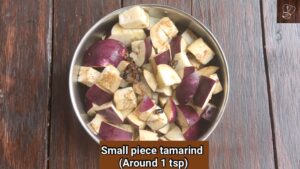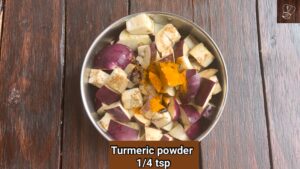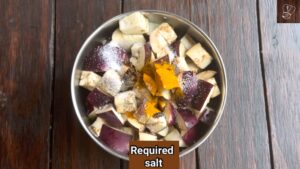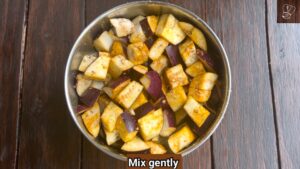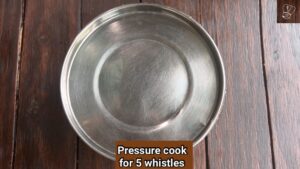 pressure cook palakottai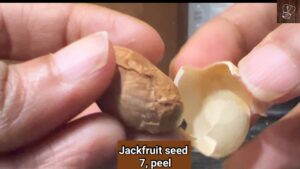 Add enough water and pressure cook for 8 whistles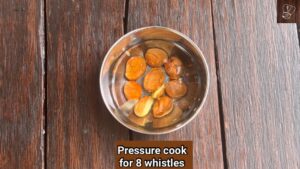 To grind
Add coconut, red chilli, pepper, cumin seeds, and little water and grind into a smooth mixture; keep aside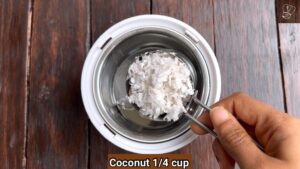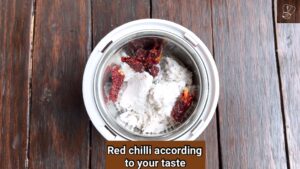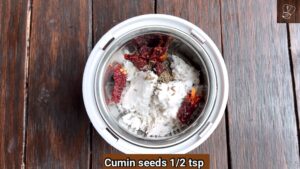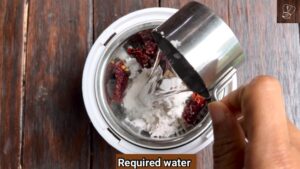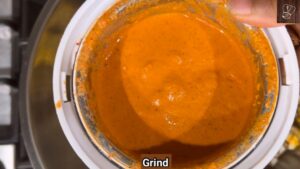 kootu
Add coconut oil to a wide vessel and turn on the stove to medium flame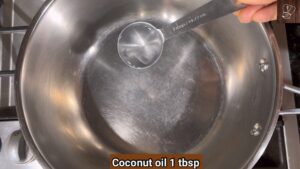 When oil turns hot add karuvadam and roast till they turn golden brown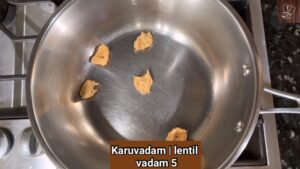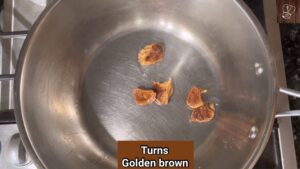 Add mustard seeds, urad dal, and curry leaves; let them splutter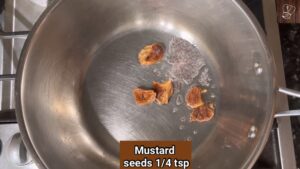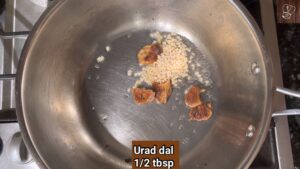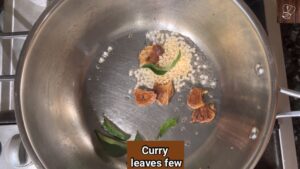 Furthermore, add asafoetida and mix well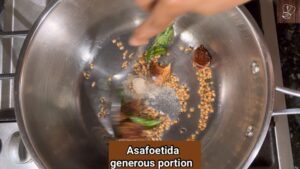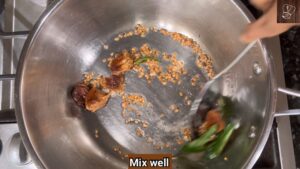 Turn off the stove. Transfer and keep aside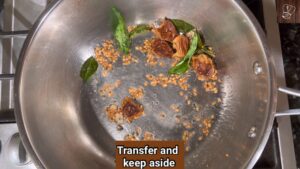 Add cooked brinjal, ground mixture, jaggery, and water; mix well and cook for 10-12 minutes till raw smell goes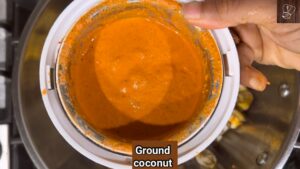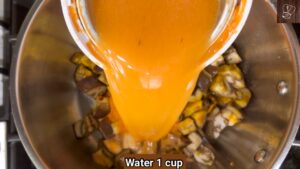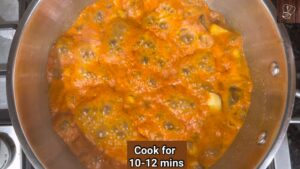 Furthermore add cooked dal, cooked palakottai, water, peanuts, coriander leaves, and Asafoetida; mix well and cook for 4 minutes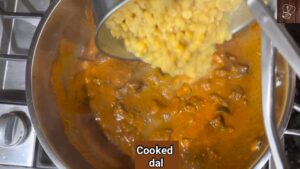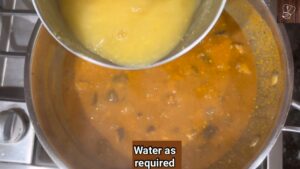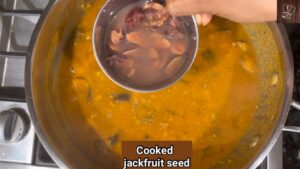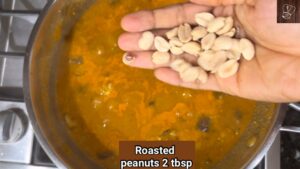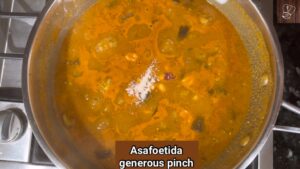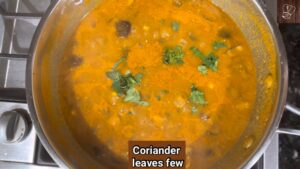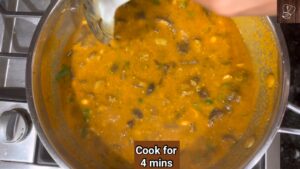 check salt and add if required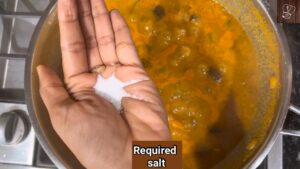 Add sesame oil and tempering; cook for 3 minutes and

turn off the stove