Rasam powder recipe | How to make rasam powder | Rasam podi | rasa podi |tamilnadu style rasam podi | Tamil brahmin rasam podi recipe | traditional south Indian rasam | how to make aromatic rasam powder | best rasam powder recipe | rasam powder recipe | how to make rasam powder
with step by step pictures and video recipe. Check out the
Rasam powder

recipe
.
If you like the video pls
SUBSCRIBE to my channel

.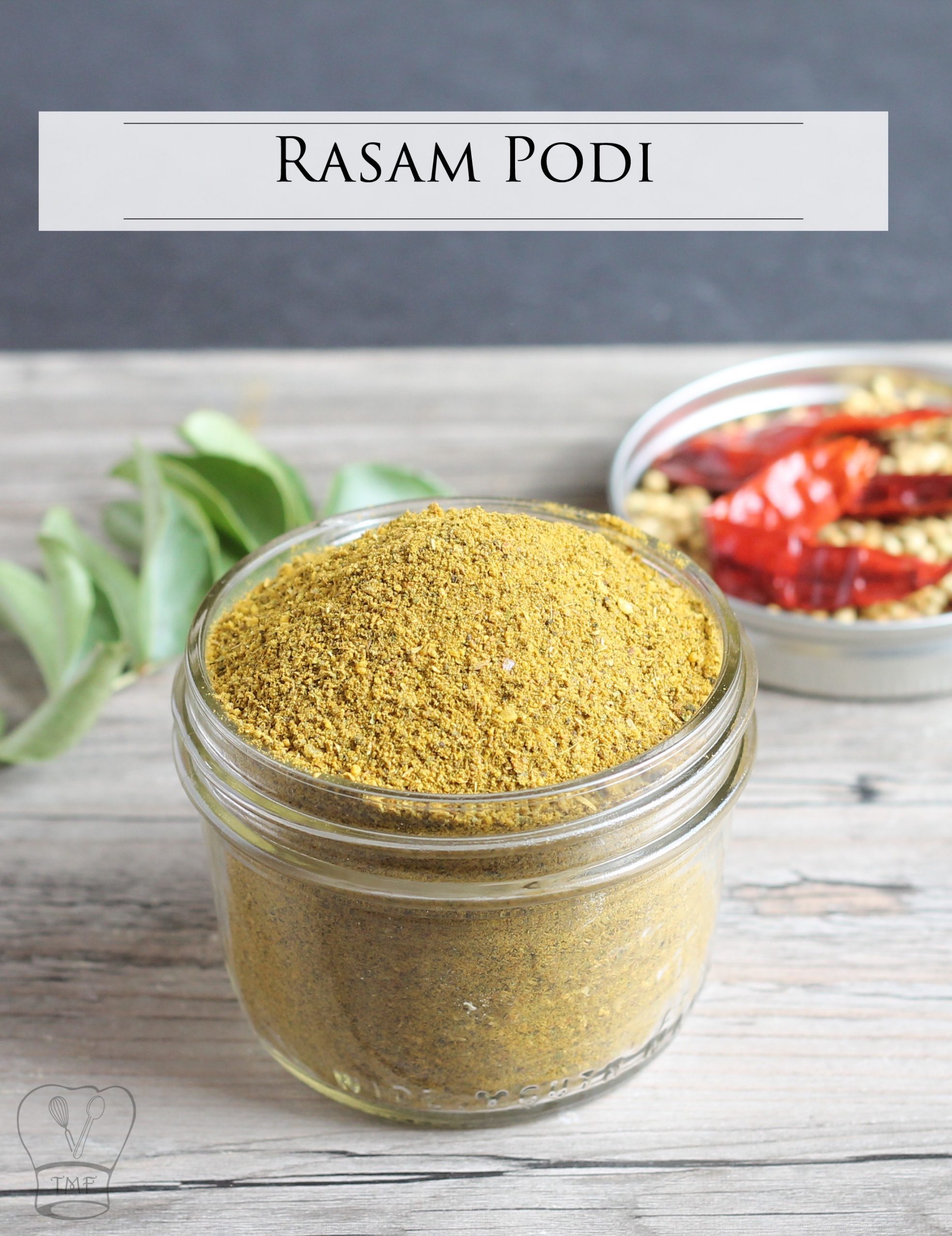 Rasam powder recipe | How to make rasam powder | Rasam podi | rasa podi |tamilnadu style rasam podi | Tamil brahmin rasam podi recipe | traditional south Indian rasam | how to make aromatic rasam powder | best rasam powder recipe | rasam podi recipe | how to make rasam powder is a flavorful spice powder widely used for traditional south Indian soup varieties (Rasam ). Rasam podi stays good for months. Easy homemade Rasam podi with pantry ingredients.
South Indian rasam
South Indian meals (lunch, dinner, or celebration feast) are incomplete without a flavorful rasam on the menu. South Indian rasam podi recipe ingredients and proportions vary across regions. This is my mother's rasam podi recipe. Our family has followed this recipe for years and this podi yields a great aromatic Rasam.
How to make rasam podi?
When it comes to podi variety my mom always says it's good to roast all the ingredients separately for even roasting. If you are roasting a smaller batch you can roast everything together but it is recommended to roast the large quantity of spices separately. Always keep all the spices and lentils ready before you begin roasting.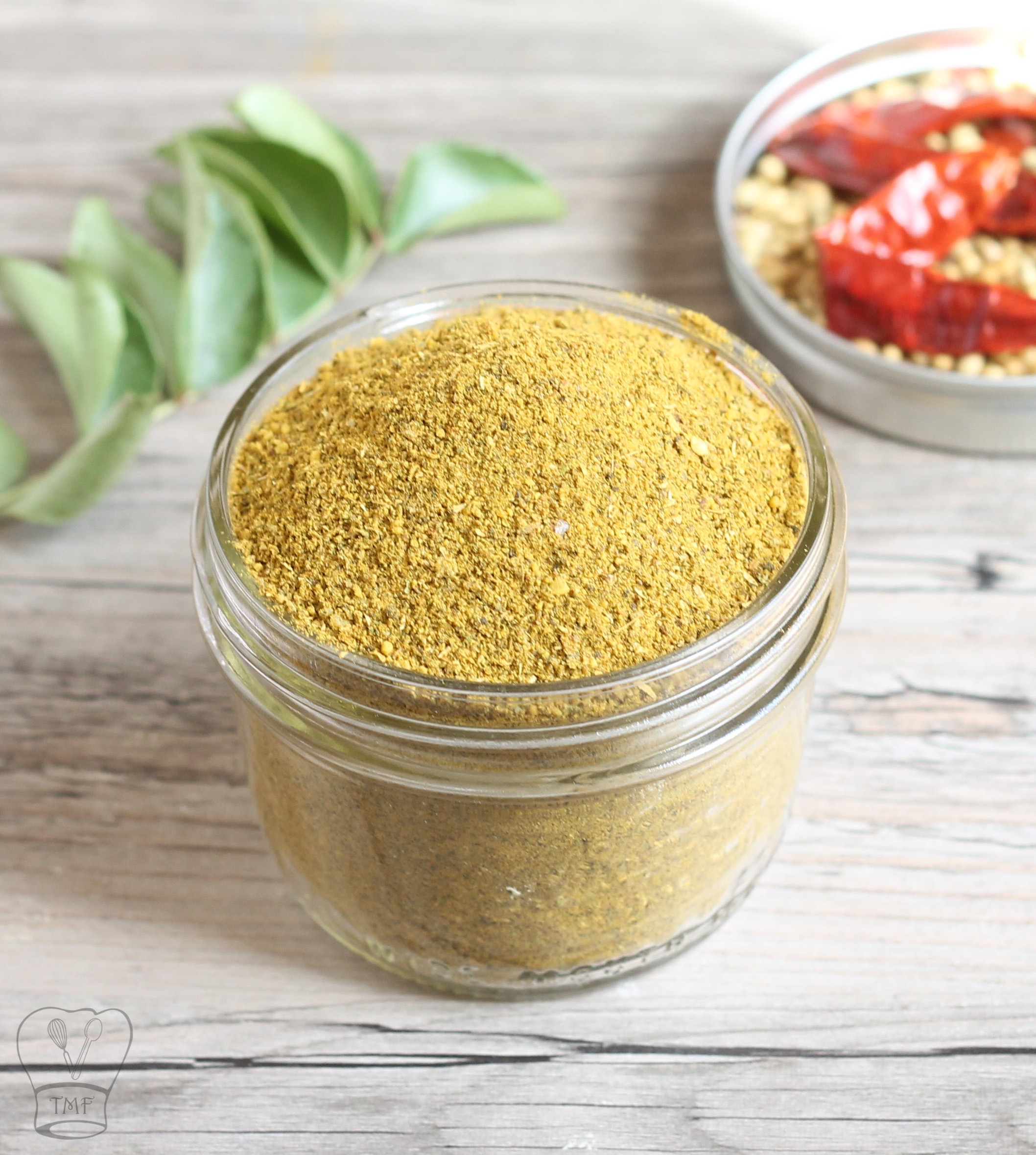 Should I cool the spices before grinding?
Yes, it is very important to cool all the roasted ingredients before grinding. It is always recommended to cool the roasted rasam podi ingredients on a wide plate so that moisture from steam is not trapped.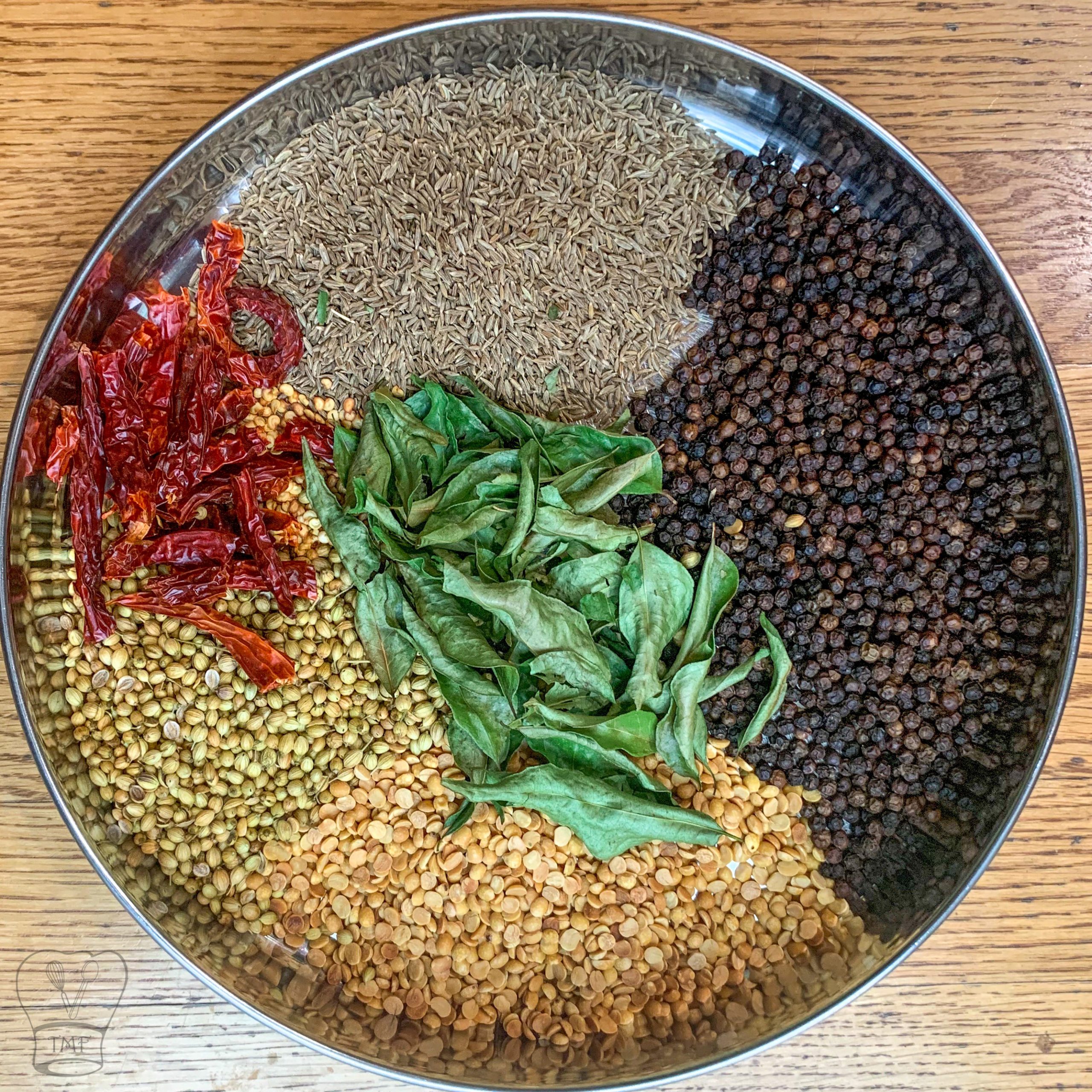 Can I use more red chilli for the rasam podi recipe?
When it comes to rasam powder in our family, the spice is mainly from the pepper. Red chilly is an add-on. Too much red chilli might turn the rasam podi pungent and spicy. Sambar podi is prepared with more pepper.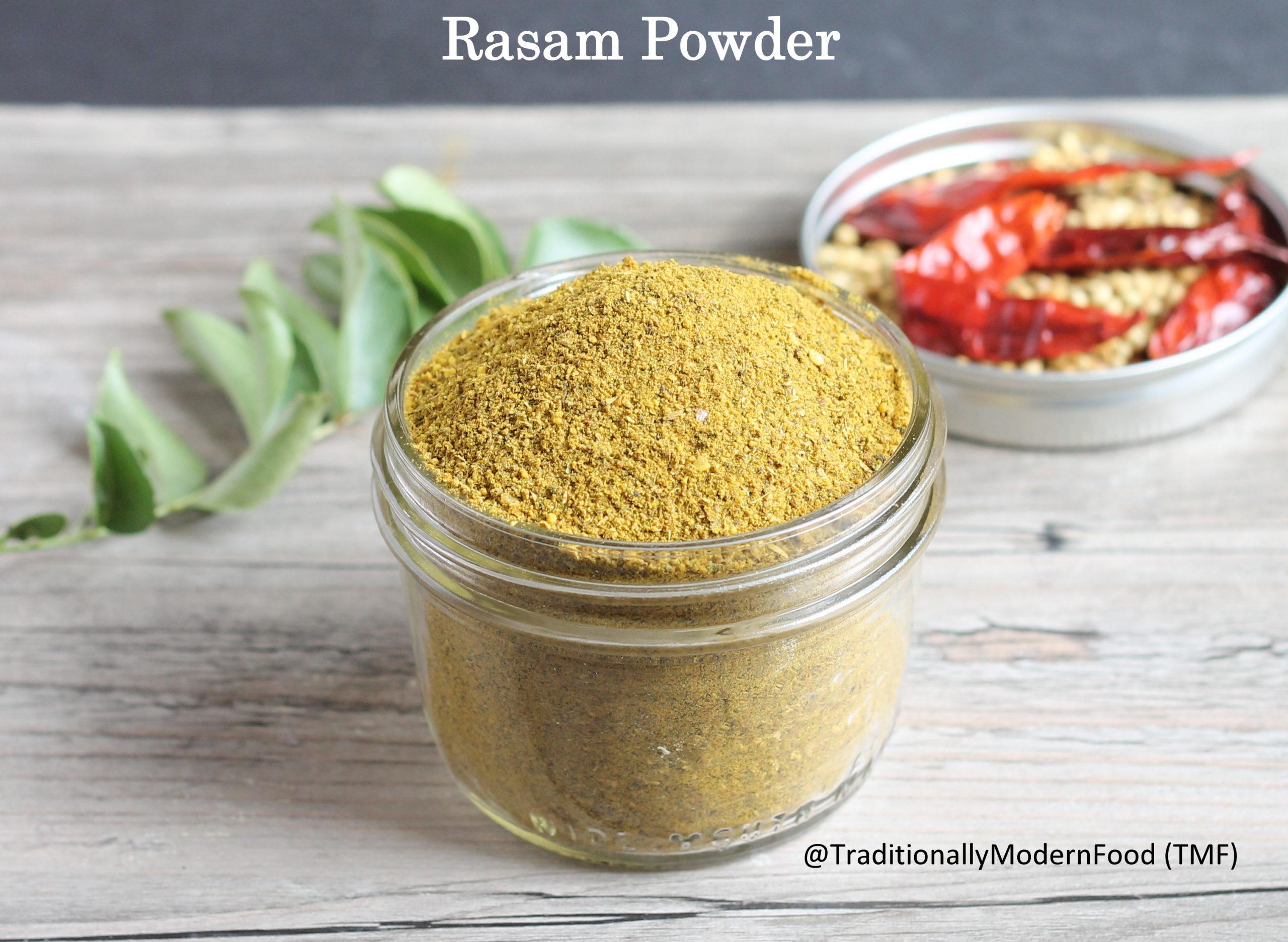 How to store rasam podi?
After grounding the podi I always let them cool completely then transfer them to an airtight container. Whenever Amma sends rasam powder from India I always ask her to pack it in freezer-safe ziplock bags. Depending on the quantity I will either keep it in the fridge or freezer. To retain the freshness of rasam powder always make several small packs of rasam podi.
Why homemade rasam podi?
Homemade spice powder mixes are so easy to make, clean, and hygienic. Without any preservatives and food colorings, homemade spice blend podi varieties are best with great flavor and aroma.
Other rasam recipes in TMF
Podi recipes in TMF
How to dry curry leaves in the microwave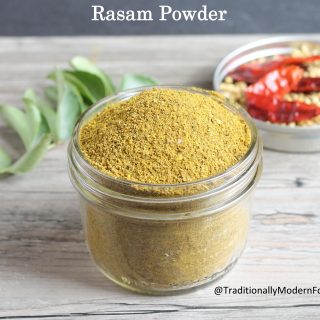 Ingredients
Pepper 1/2 cup

Cumin seeds 1/2 cup

Toor dal 1/3 cup

Coriander seeds - 1/3 cup

Red Chilli - 8

1 + 1/2

teaspoon

turmeric powder
Instructions
In a wide-bottomed pan add pepper and turn on the stove on low- medium heat

Evenly roast the pepper till they turn aromatic

Transfer to a plate and let it cool down

In the same pan add toor dal and sauté evenly. At one stage dal turns golden brown and aromatic. Transfer to the plate and let dal cool down

In the same pan add coriander seeds and roast evenly till they turn crisp and aromatic. Transfer to the same plate and let it cool down

Furthermore, add cumin seeds and sauté till they turn aromatic and slightly change color, transfer to the same plate and let it cool down

Add red Chilli and sauté till they turn crisp and roasted. transfer to the same plate and let it cool down

Finally, add curry leaves and sauté till they turn crispy. transfer to the same plate and let it cool down

After all the roasted ingredients are cool grind into slightly coarse Rasam podi

Finally, add turmeric powder and roast again
Video
Notes
Store the rasam podi in an airtight container and use a dry spoon
Rasam podi stays good for months, you can even freeze it but freshness remains only for few months
Adjust the spiciness according to your taste
Sauté the cumin towards the end. Quick sauté for 2 to 3 times and switch off. Excesss sauté of cumin may give medicine smell

Always keep all the spices and lentils ready before you begin the process

Transfer the roasted spice and lentil to a wide plate to

avoid moisture

Preferably use a wide pan for even roasting

Avoid grinding the mixture when it is hot

Always roast everything in low- medium speed and keep stirring for even roasting
Ingredients
Pepper 1/2 cup
Cumin seeds 1/2 cup
Toor dal 1/3 cup
Coriander seeds - 1/3 cup
Red Chilli - 8
Turmeric powder - 1 + 1/2 teaspoon
How to make Rasam podi with step by step pictures
In a wide-bottomed pan add pepper and turn on the stove on low- medium heat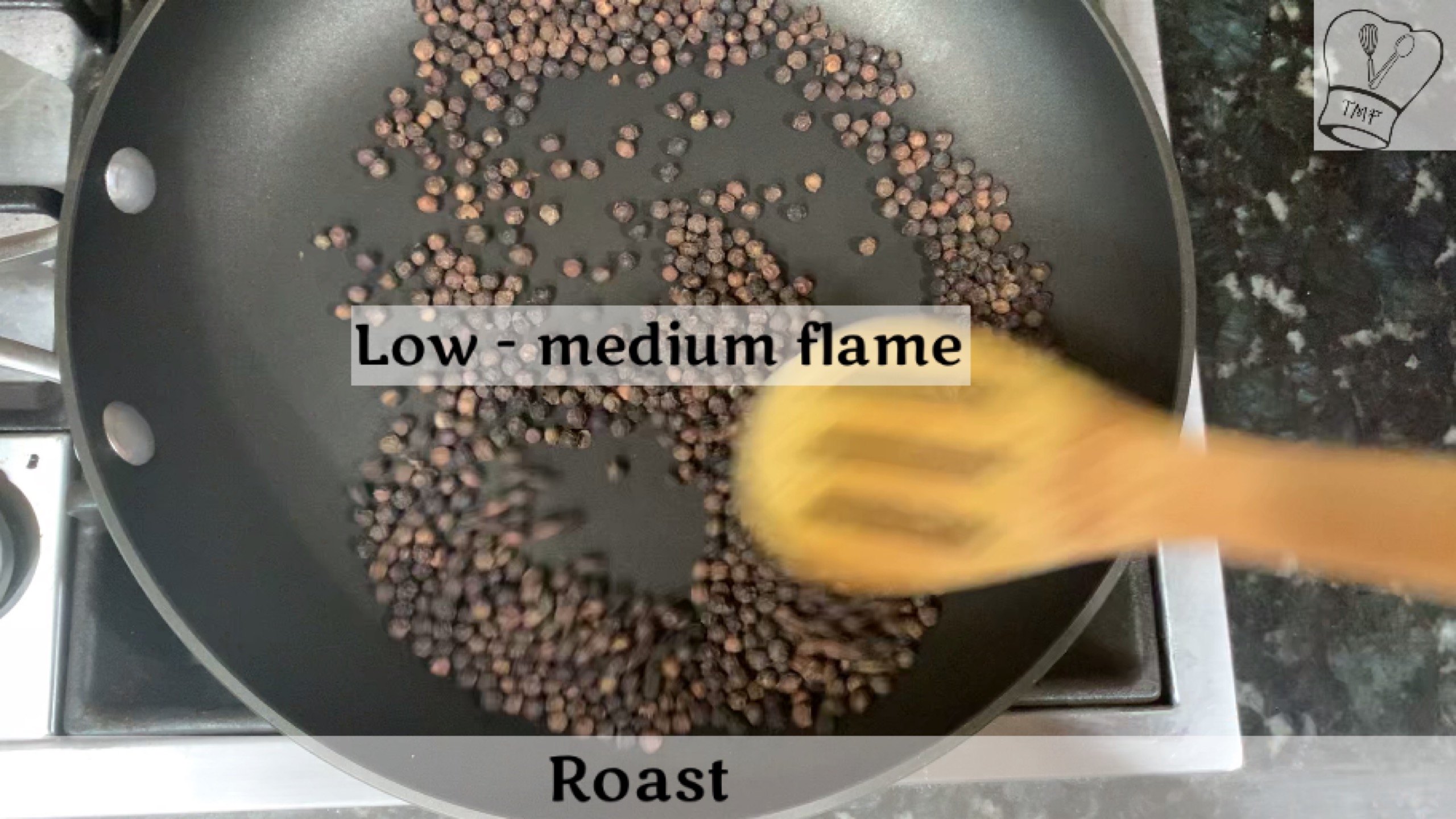 Evenly roast the pepper till they turn aromatic

Transfer to a plate and let it cool down
In the same pan add toor dal and sauté evenly. At one stage dal turns golden brown and aromatic. Transfer to the plate and let dal cool down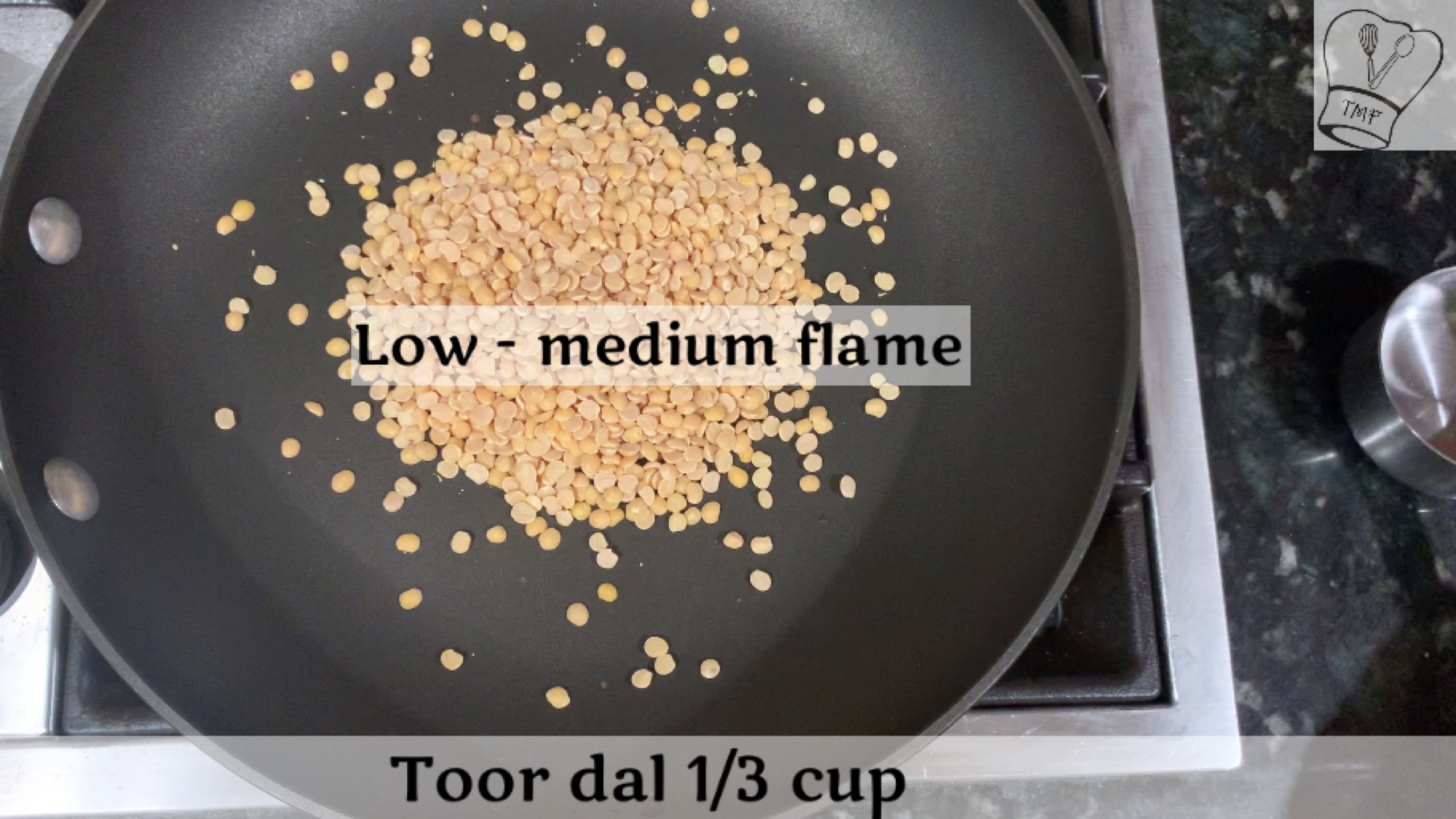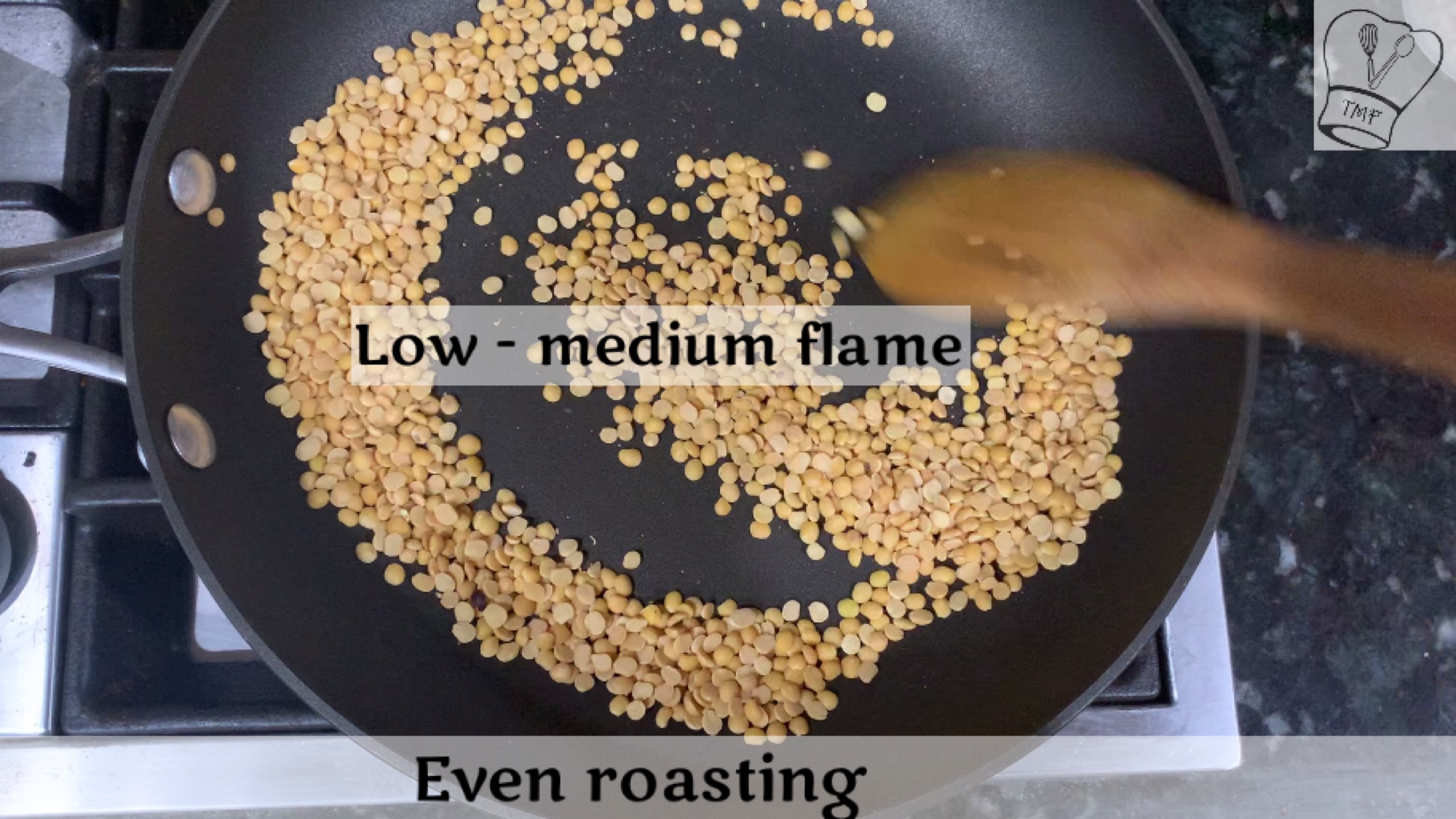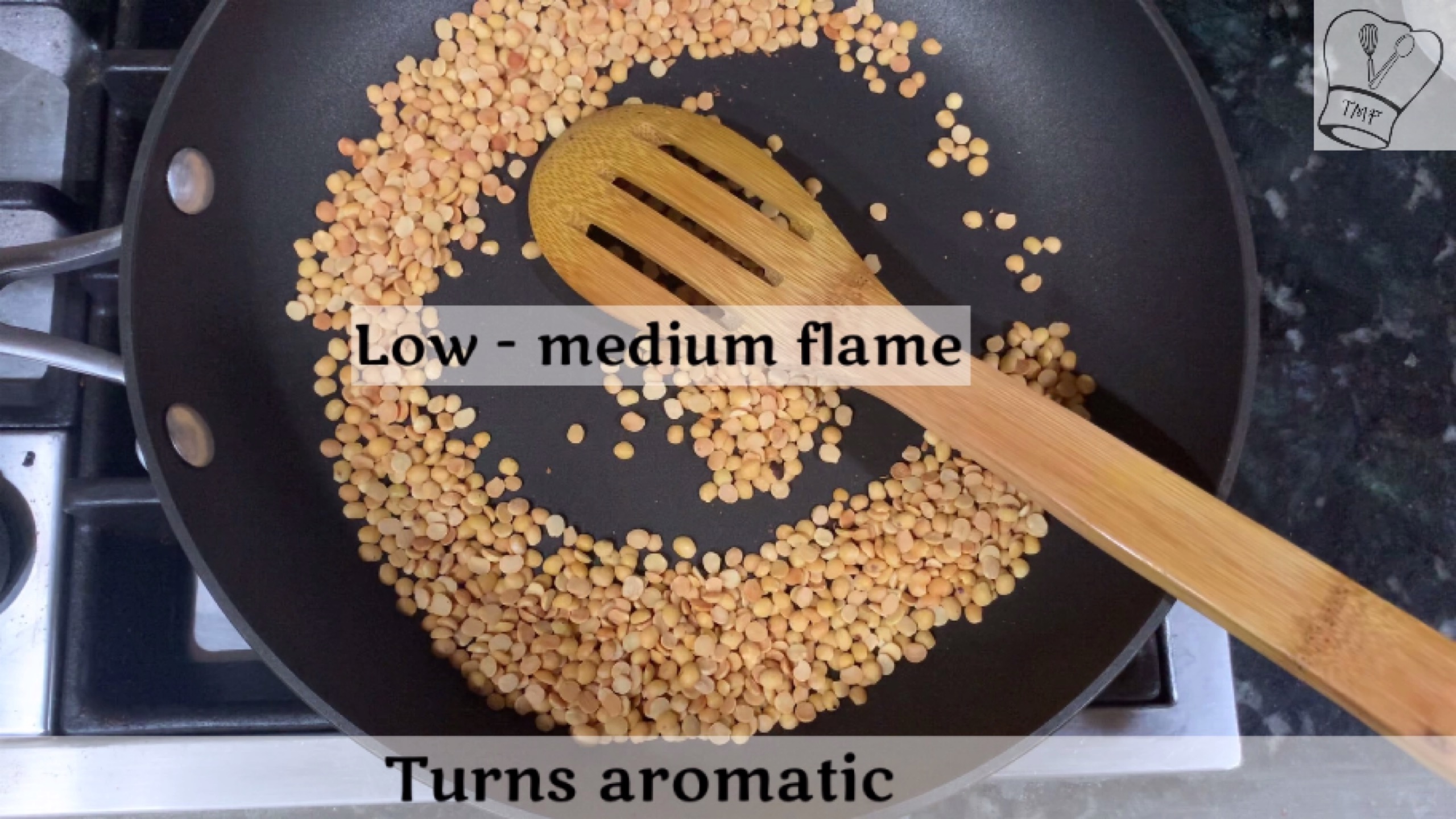 In the same pan add coriander seeds and roast evenly till they turn crisp and aromatic.

Transfer to the same plate and let it cool down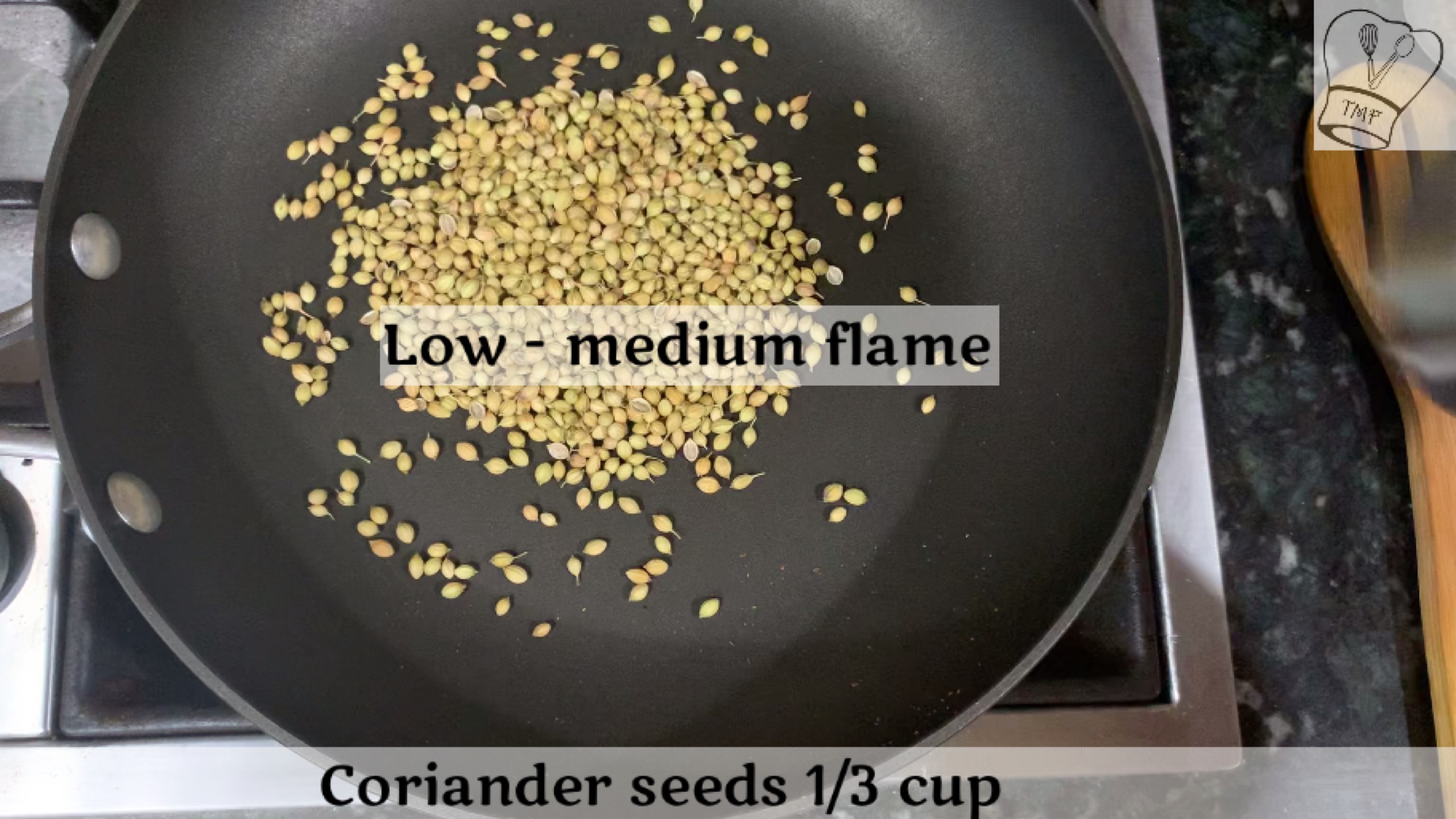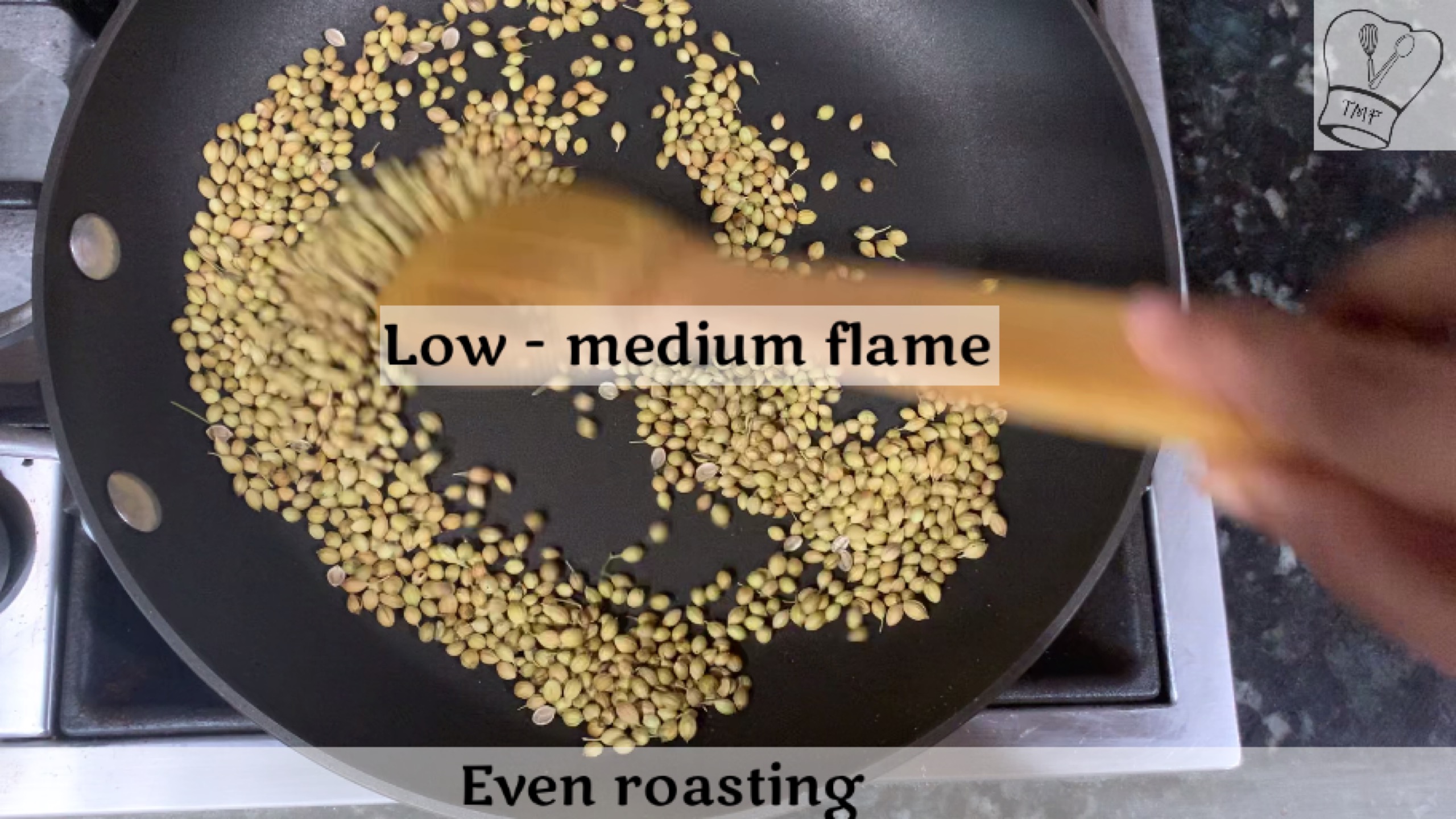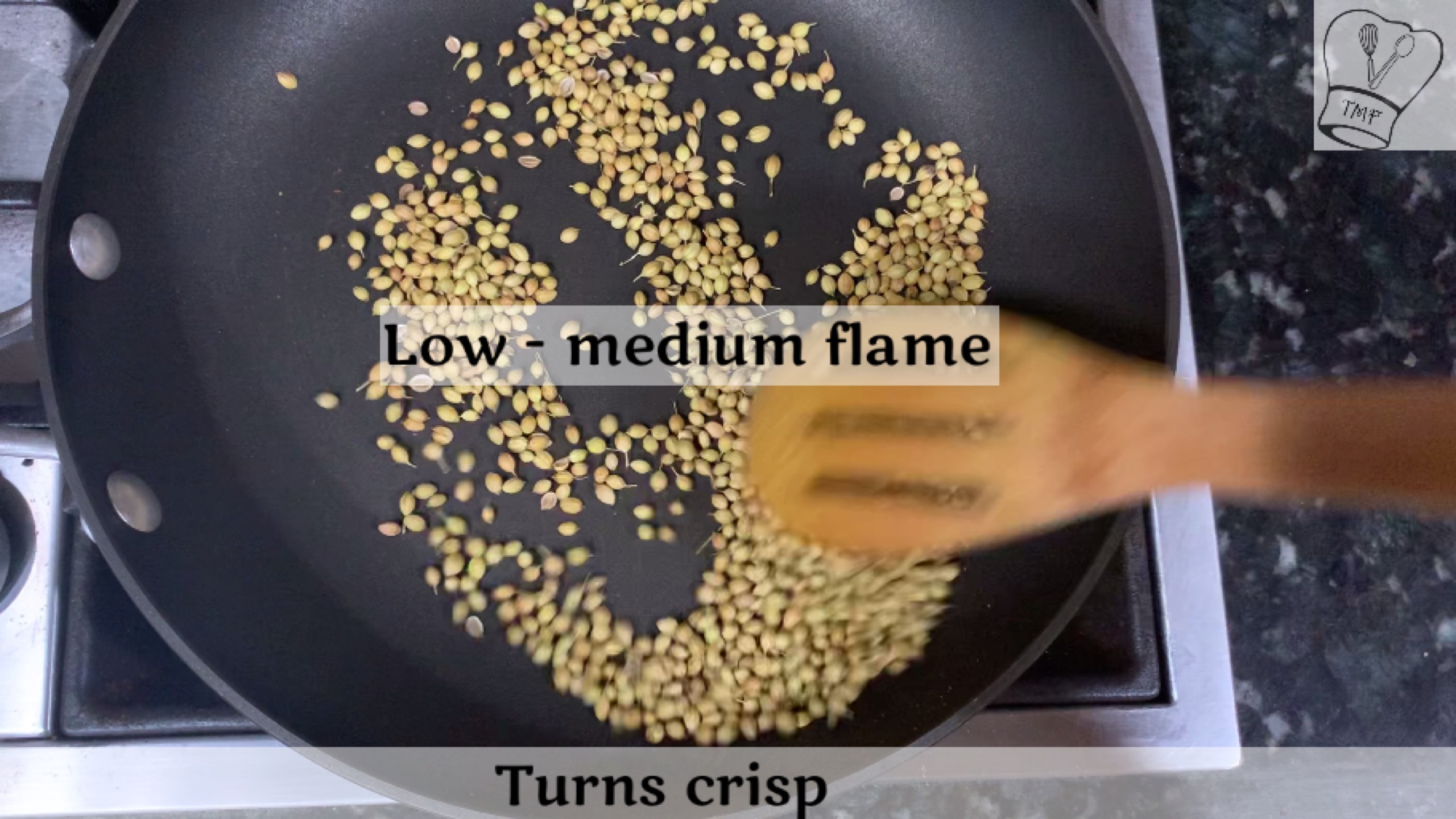 Furthermore, add cumin seeds and sauté till they turn aromatic and slightly change color, transfer to the same plate and let it cool down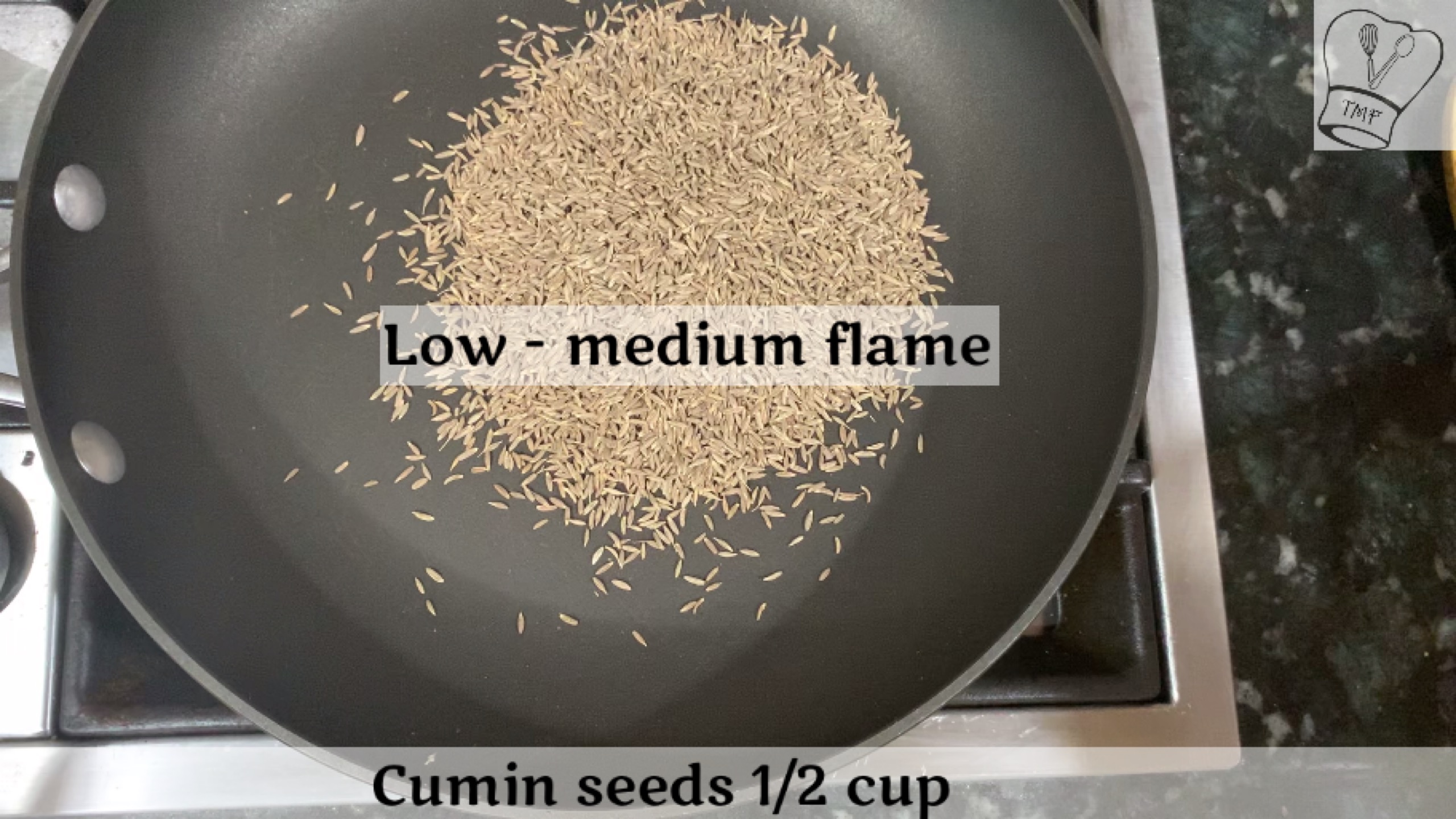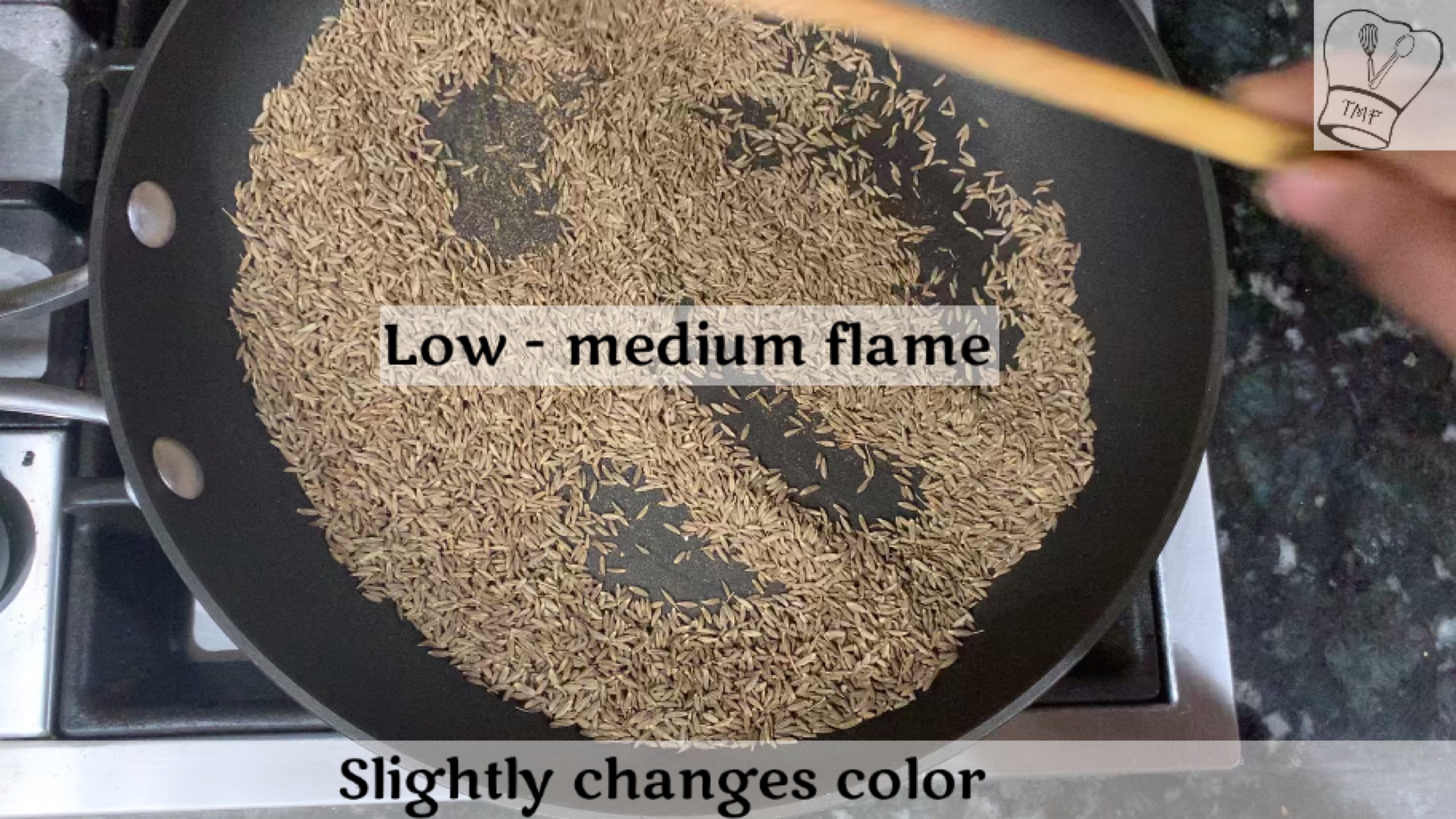 Add red Chilli and sauté till they turn crisp and roasted. transfer to the same plate and let it cool down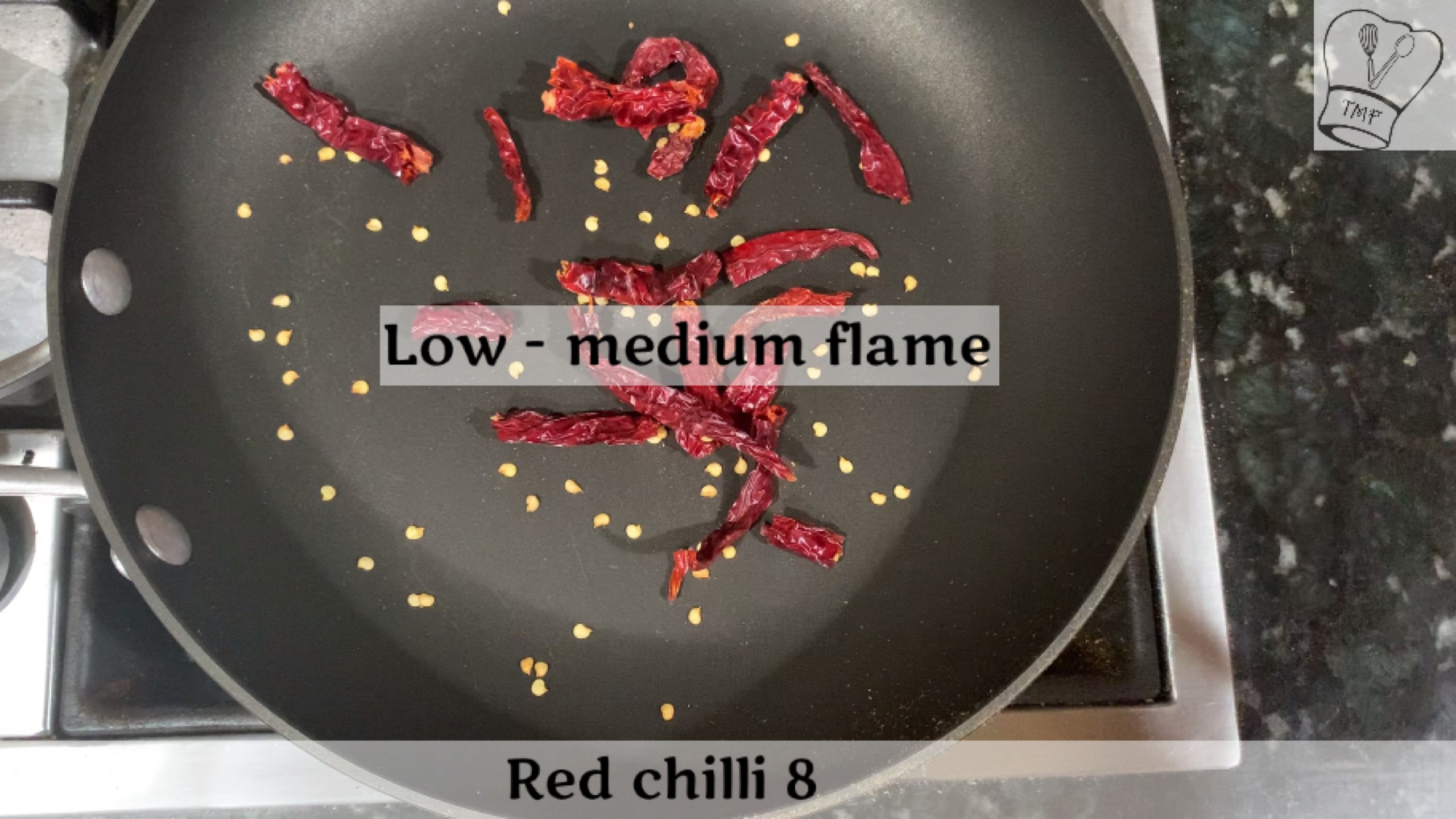 Finally, add curry leaves and sauté till they turn crispy. transfer to the same plate and let it cool down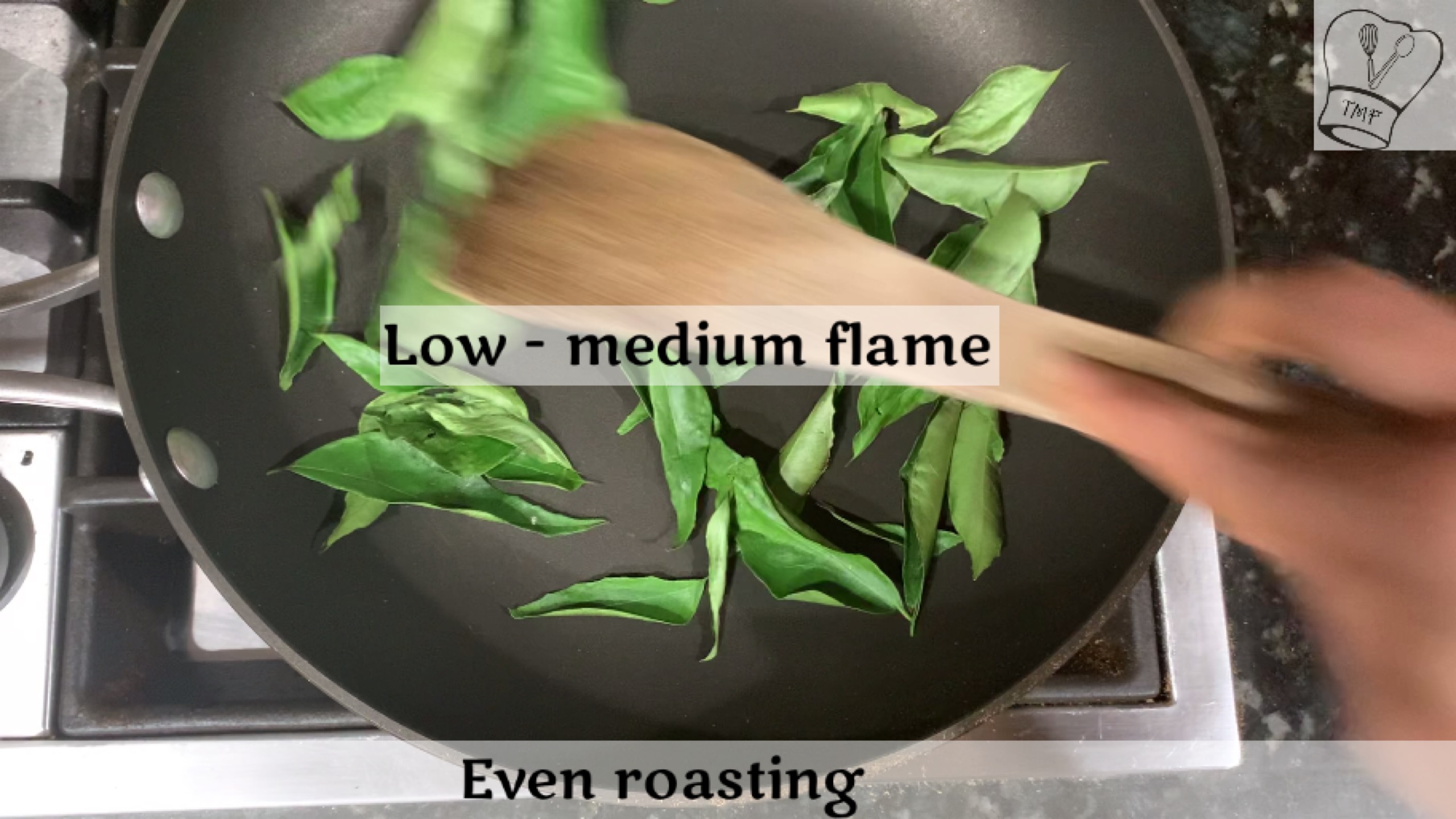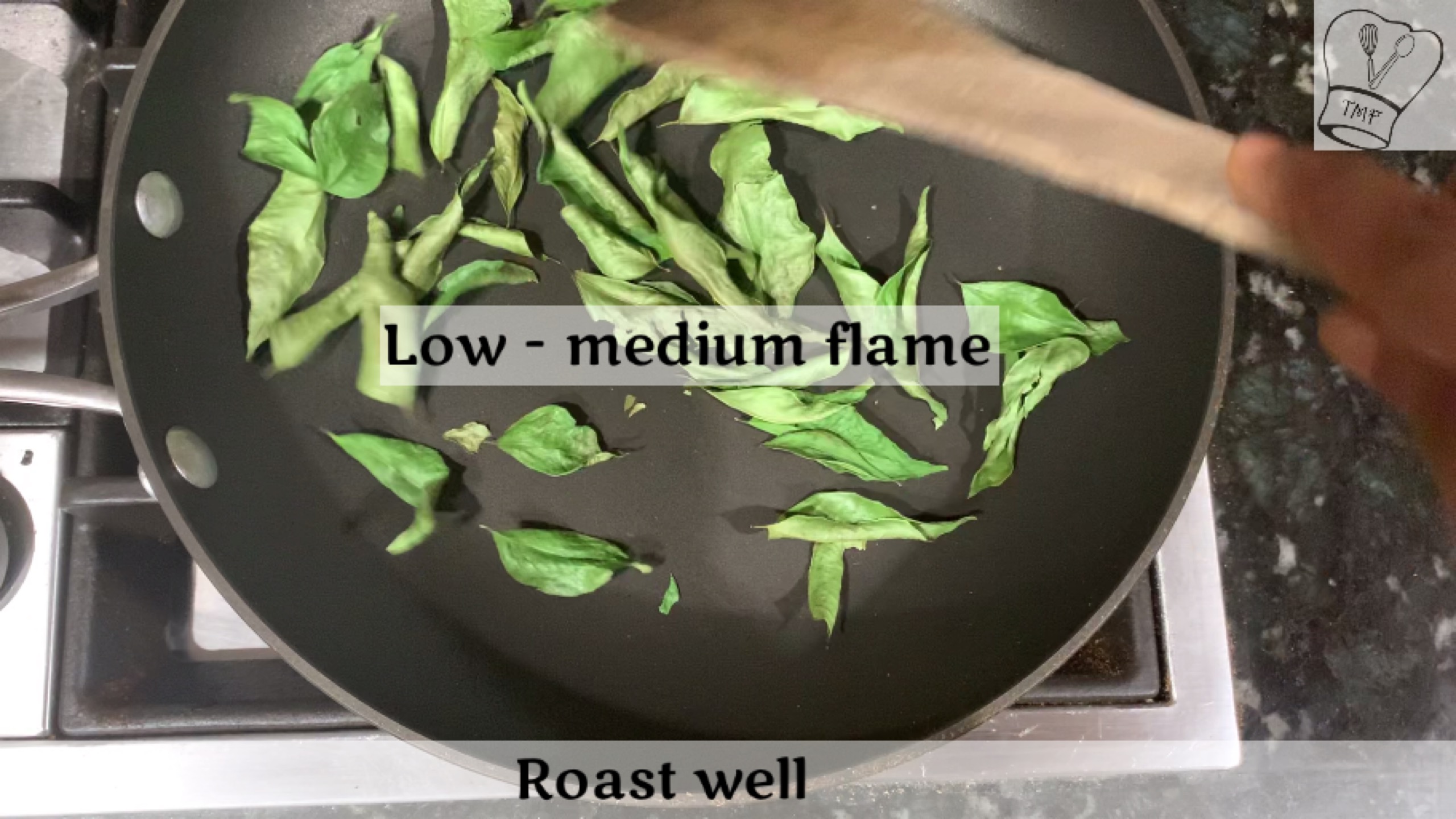 After all the roasted ingredients are cool grind into slightly coarse Rasam podi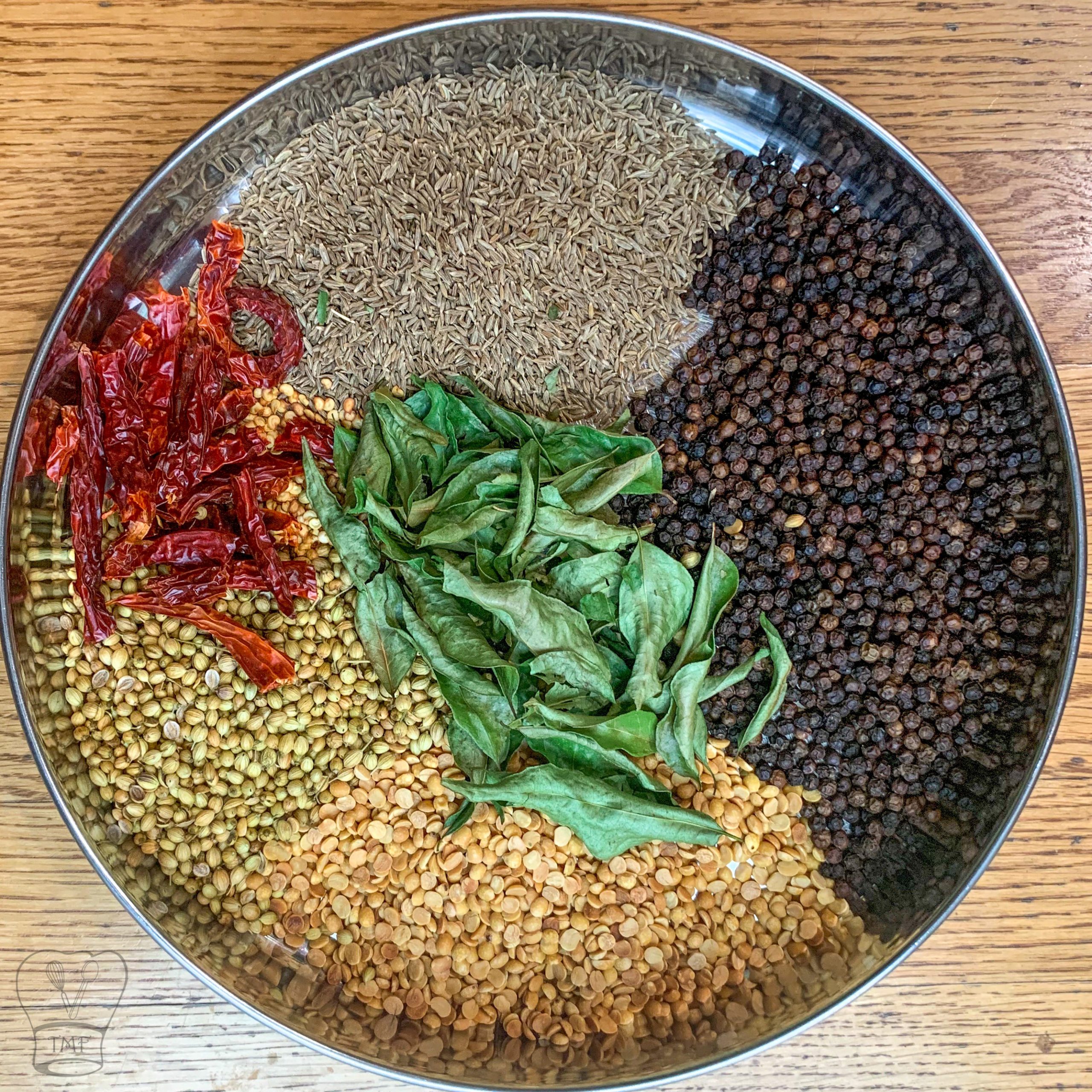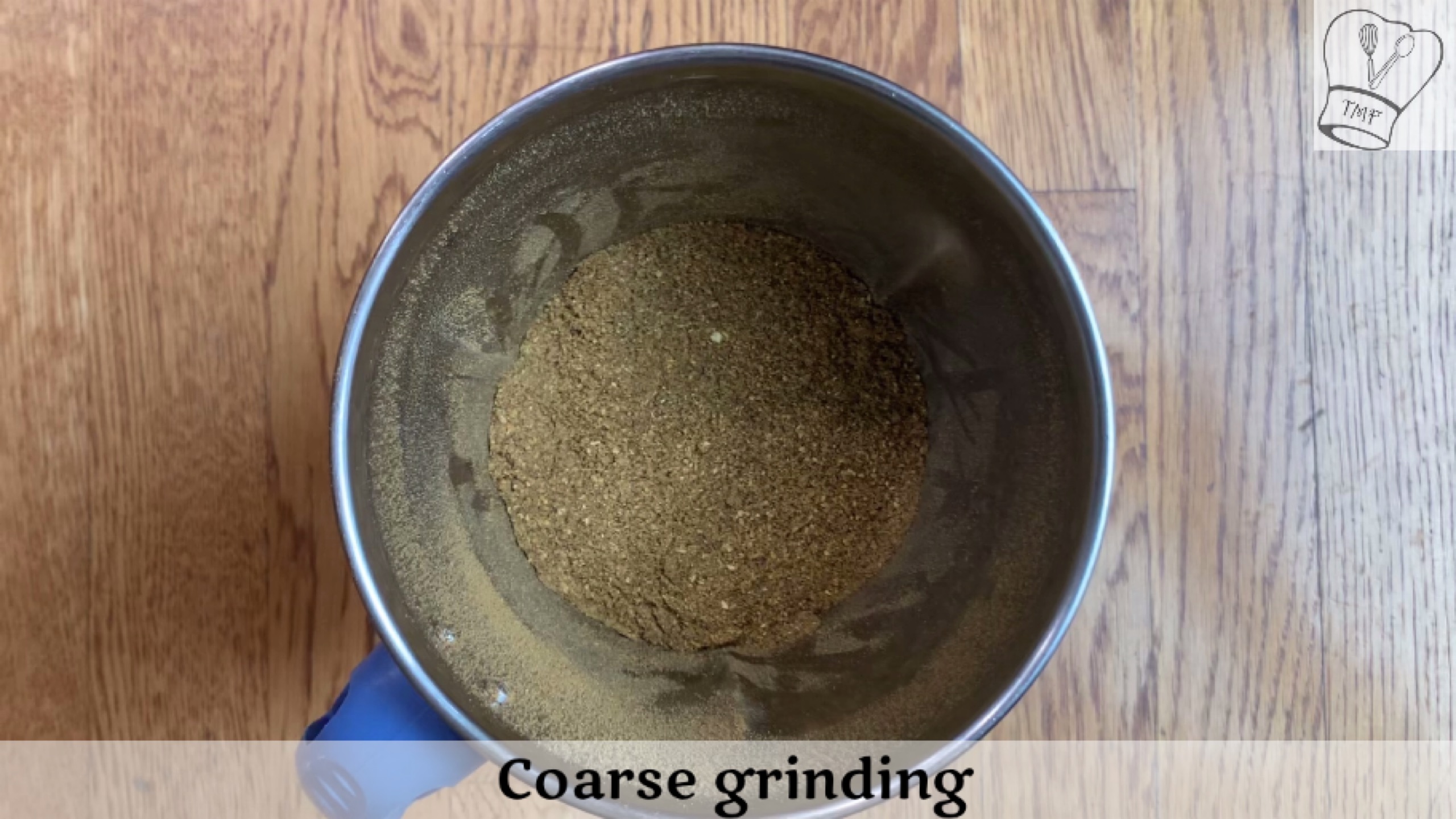 Finally, add turmeric powder and roast again