Vendhaya Keerai Kootu | Fenugreek leaves kootu | south indian Methi dal | Vendhaya Keerai Paruppu Kootu in pressure cooker | methi kootu | Vendhaya Keerai Paruppu kadayal | kootu recipes | South Indian kootu | paruppu Keerai masiyal with step-by-step pictures and video recipe. Check out the vendhaya keerai kootu recipe and if you like the video pls SUBSCRIBE to my channel.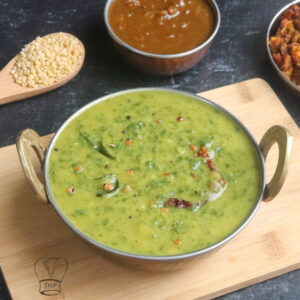 Fenugreek leaves kootu
an easy, tasty healthy fenugreek leaves dal that goes well with tamarind based kuzhambu variety, rasam variety. It is also a tasty rice accompaniment
Wash well and fine chop
Methi leaves might contain sand so always wash well and trim. I finely chop them. You can chop according to your taste.
WHAT KIND OF DAL SHOULD I USE FOR fenugreek leaves DAL?
In our home, I prefer using Moong dal for my kootu varieties. You can use any dal of your choice.
HOW TO MAKE INSTANT POT vendaya KEERAI KOOTU?
You can grind coconut and add mixed dal, spinach, ground mixture, and water; cook in rice mode, and do natural pressure release
WHAT IS THE BEST COMBO FOR KEERA KOOTU?
It tastes best as a rice accompaniment when paired with potato roast, and raw banana roast. It also goes well as a side for tamarind based kuzhambu variety, rasam variety.
CAN I USE ANY OTHER OIL?
Yes you can use the oil of your choice but coconut oil gives the best flavour for the coconut-based methi dal kootu recipe.

Ingredients
soak dal
1/3 cup moong dal
1 cup hot water
pressure cook
1/4 teaspoon turmeric powder
1/8 teaspoon sesame oil
to grind
1/4 cup coconut, tightly packed
2 small onions
green chilli
1 teaspoon cumin seeds
kootu
1 cup + 3/4 cup water
required salt
1 bunch of methi leaves trim, wash, and chop
To temper
1/2 tablespoon coconut oil
1/4 teaspoon mustard seeds
1 tablespoon urad dal
Curry leaves few
1 red chilli
1/2 teaspoon asafoetida
freshly crushed pepper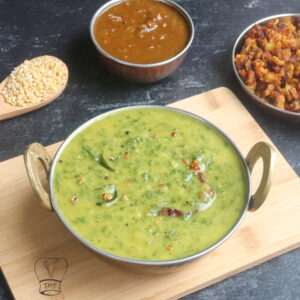 how to make vendhaya keerai paruppu kootu with step-by-step pictures
pressure cook dal
first, Wash and soak moong dal with enough water for 30 minutes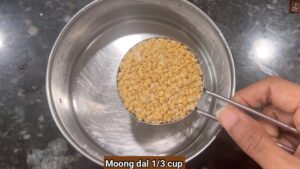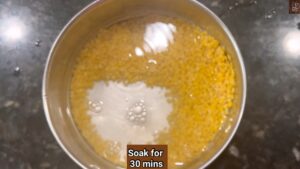 Add turmeric powder and sesame oil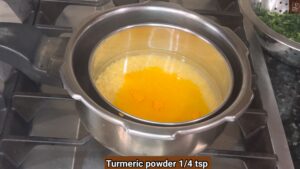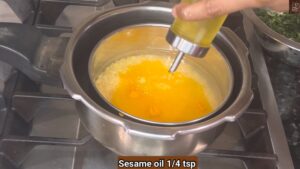 Pressure cook for 5 whistles. Simmer for a minute and turn off the stove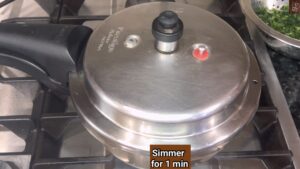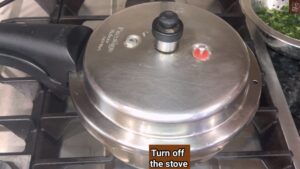 do natural pressure release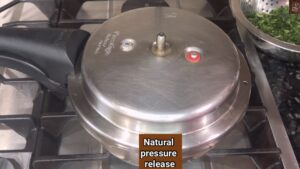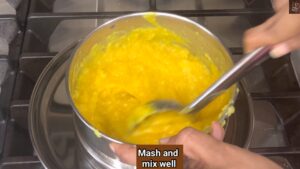 furthermore, add water; mix well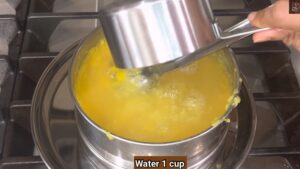 Grind coconut
Add coconut, cumin seeds, onion, green chilli and water; grind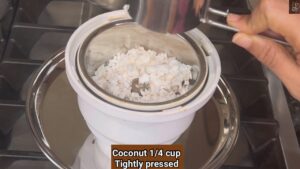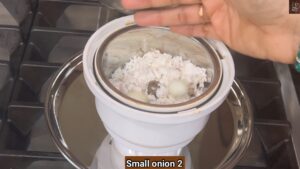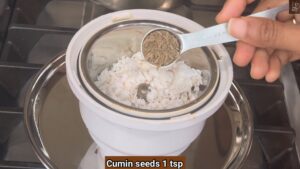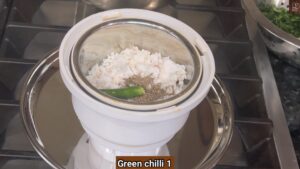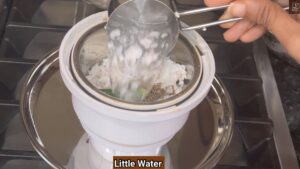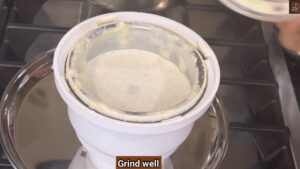 Boil kootu
Add cooked dal, required salt, water and ground coconut; mix well and cook for 8 minutes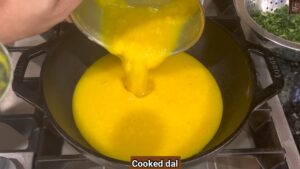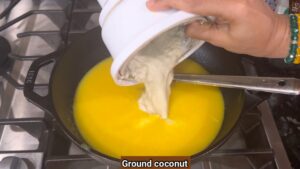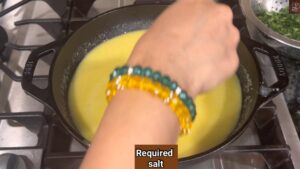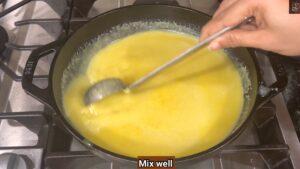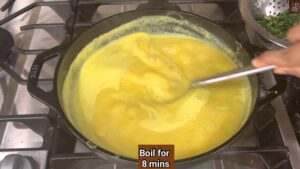 furthermore, add fenugreek leaves; mix well and cook for 6 minutes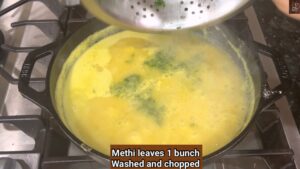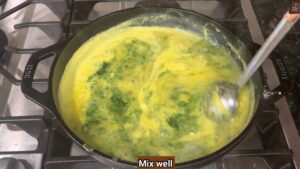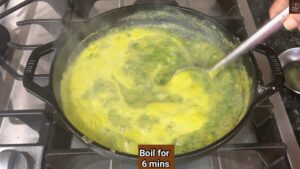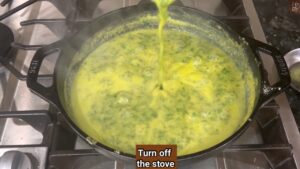 temper and prepare kootu
Add oil to a wide heavy bottomed pan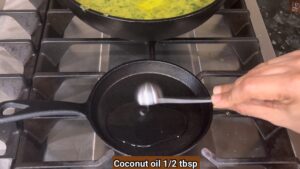 turn on the stove and heat the oil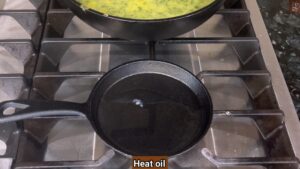 furthermore add mustard seeds, urad dal, red chilli, and curry leaves and let them splutter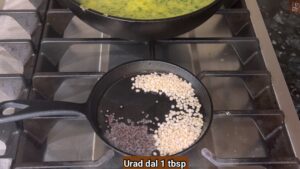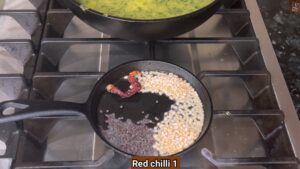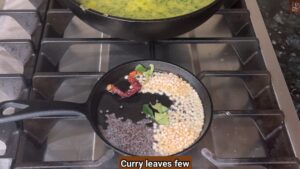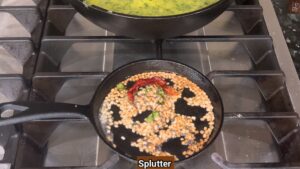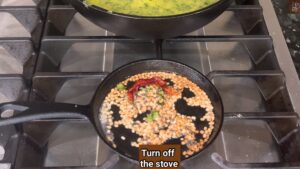 add asafoetida and freshly crushed pepper; mix well and transfer to kootu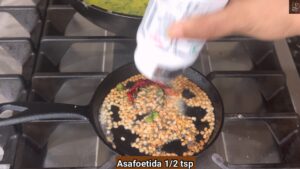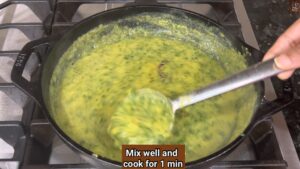 cook for a minute and turn off the stove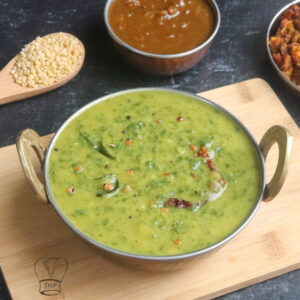 Ingredients
soak dal
1/3

cup

moong dal

1

cup

hot water
pressure cook
1/4

teaspoon

turmeric powder

1/8

teaspoon

sesame oil
to grind
1/4

cup

coconut

tightly packed

2

small onions

green chilli

1

teaspoon

cumin seeds
kootu
1

cup

+ 3/4 cup water

required salt

1

bunch of methi leaves trim

wash, and chop
To temper
1/2

tablespoon

coconut oil

1/4

teaspoon

mustard seeds

1

tablespoon

urad dal

Curry leaves few

1

red chilli

1/2

teaspoon

asafoetida

freshly crushed pepper
Instructions
pressure cook dal
first, Wash and soak moong dal with enough water for 30 minutes

Add turmeric powder and sesame oil

Pressure cook for 5 whistles. Simmer for a minute and turn off the stove

do natural pressure release

mix well and mash

furthermore, add water; mix well
Grind coconut
Add coconut, cumin seeds, onion, green chilli and water; grind
Boil kootu
Add cooked dal, required salt, water and ground coconut;  mix well and cook for 8 minutes

furthermore, add fenugreek leaves; mix well and cook for 6 minutes

turn off the stove
temper and prepare kootu
Add oil to a wide heavy bottomed pan

turn on the stove and heat the oil

furthermore add mustard seeds, urad dal, red chilli, and curry leaves and let them splutter

turn off the stove

add asafoetida and freshly crushed pepper; mix well and transfer to kootu

cook for a minute and turn off the stove
Video
Notes
Adjust the green chilli according to your taste
Coconut oil enhances the kootu flavor but you can use any oil of your choice
Asafoetida enhances the taste and helps with digestion don't skip it
You can add cumin seeds while tempering