Sweet Pidi Kozhukattai | Sweet Pidi Kozhukattai | Vellam pidi kozhukattai | Inipu kozhukattai | Upma Kozhukattai| dessert dishes Indian | Indian sweet | Indian sweet treats | instant Indian sweets | Indian dessert recipes | Indian dessert recipes easy | festival sweets | kozhukattai recipe | kolukattai recipe | pido kozhukattai| South Indians sweet recipe | traditional indian sweets | North Indian sweet | best indian sweets with step by step pictures and video. Check out sweet Pidi Kozhukattai video and If you like the video pls SUBSCRIBE to my channel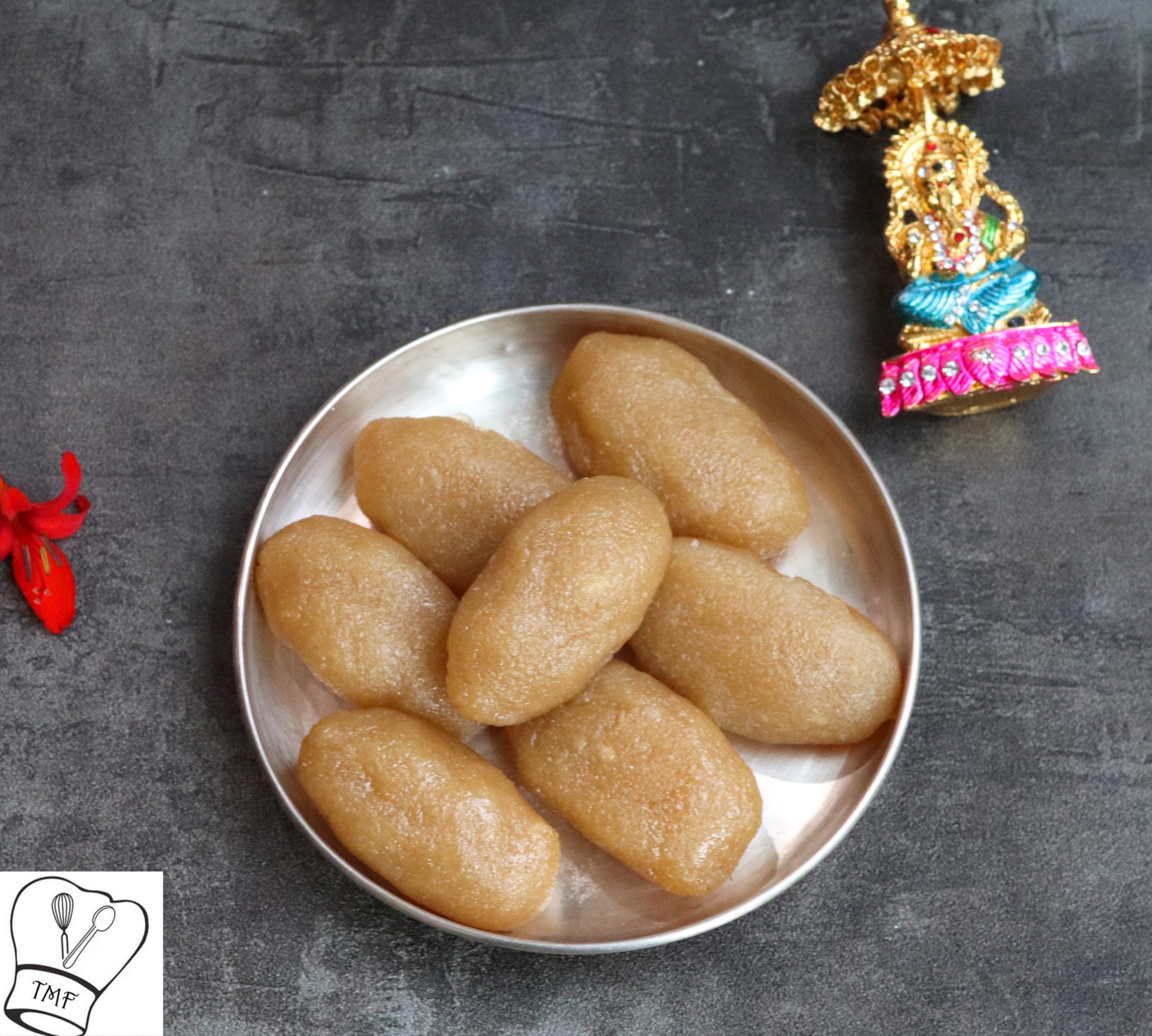 Sweet Pidi Kozhukattai | Vellam pidi kozhukattai | Inipu kozhukattai | Upma Kozhukattai is a tasty south Indian traditional jaggery-based sweet, prepared with rice grits. Here is a tasty version with idli rava.
Vellam pidi kozhukattai is widely prepared during Ganesh Chaturthi, aadi velli, Navaratri, Chitra pournami, etc. In our home, it is always paired with Uppu Kozhukattai tiffin.
Why Idli rice for Pidi Kozhukattai?
Typically Sweet Pidi Kozhukattai is prepared with broken raw rice kurunai but to make it instantly without any grinding, I have used Idli Rava. Idli Rava works perfectly for Uppu and vellam Pidi Kozhukattai like Arisi kurunai Adai. Rice flour can also be used instead of Idli Rava.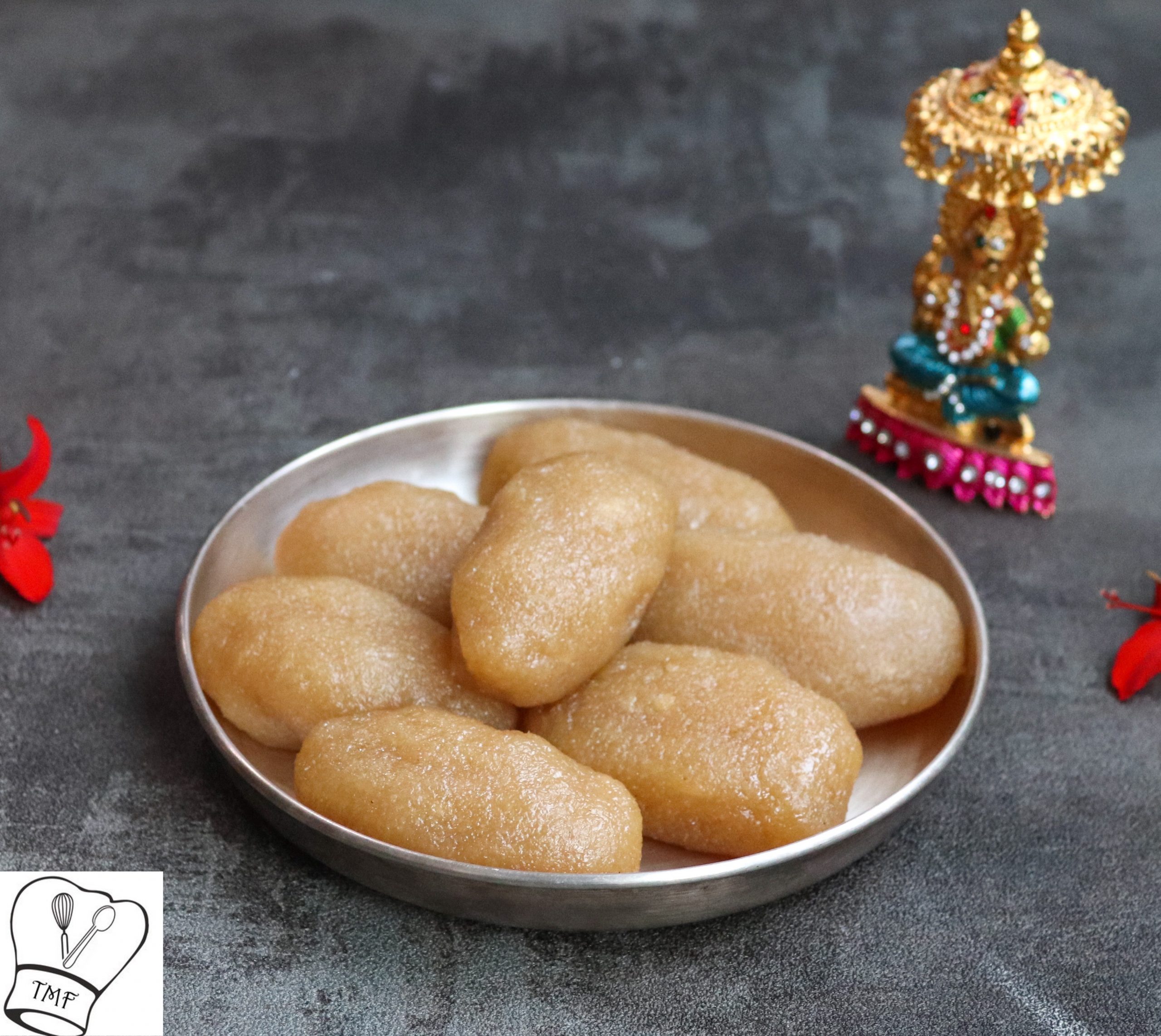 For Sweet pidi kozhukattai Should I cook Idli Rava before adding vellam?
It is always better to add jaggery after Idli rice is cooked. I have heard people cooking broken raw rice and jaggery together but there is a high chance of rice not getting cooked properly. If you are using rice flour instead of Idli Rava it can be cooked directly in boiling jaggery water. No need to cook rice flour before adding jaggery syrup.
Can I adjust jaggery quantity?
The amount of jaggery totally depends on individual taste. The jaggery I used was not paagu vellam and it was less sweet. Having a sweettooth I added more. Depending on your sweetness expectations add an equal quantity of jaggery or less. Avoid using excess jaggery as that will affect Kozhukattai to hold its shape and it will turn soggy.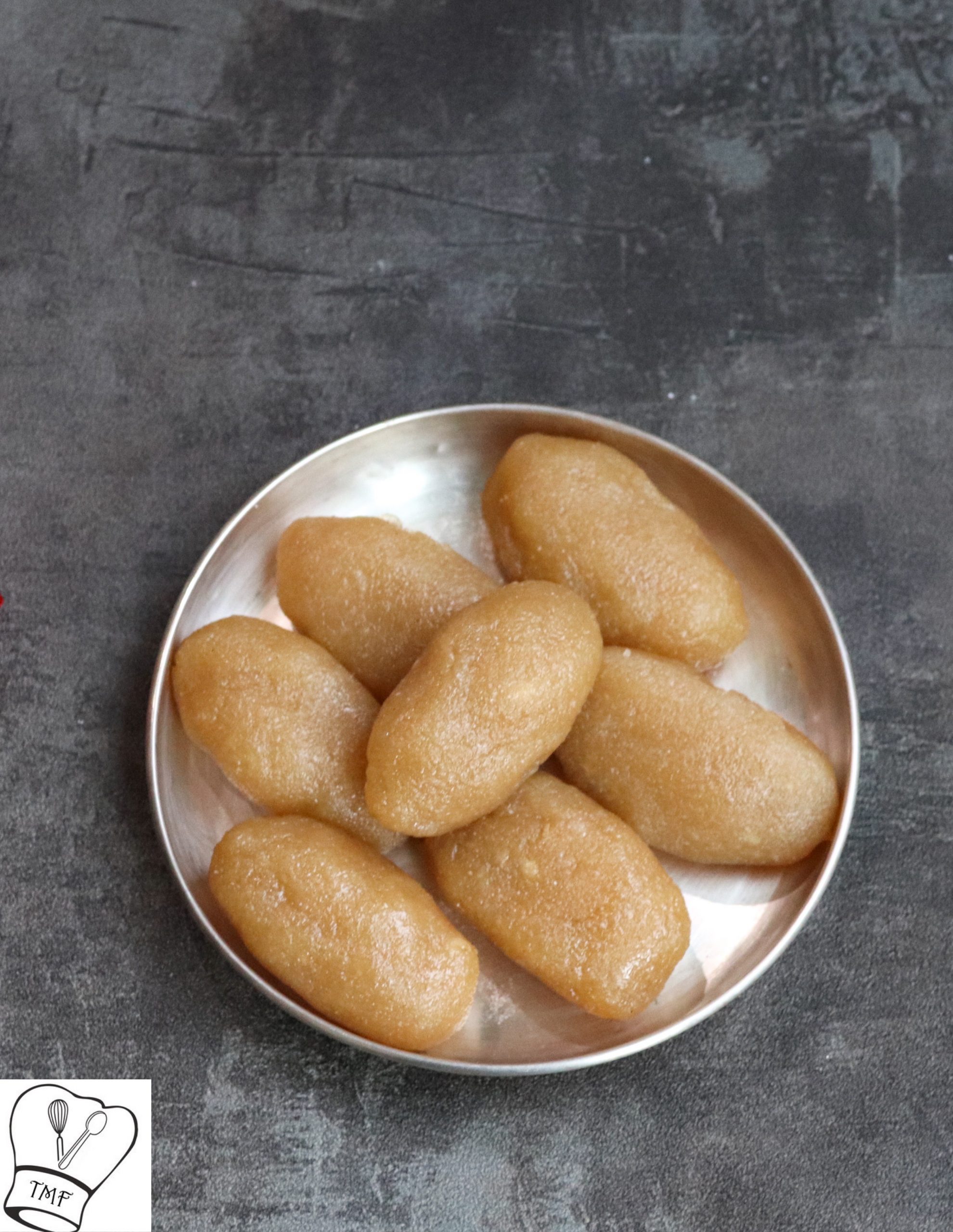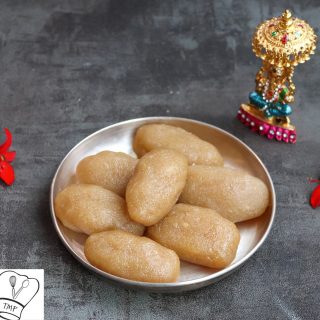 Ingredients
Idli rava - 1/2 cup

Hot Water - 1 cup

Jaggery - 1/2 cup

Ghee - 1 tsp

Cardamom powder - 1/4 tsp

Coconut - 2 tbsp
Instructions
In a wide heavy-bottomed pan add 1 cup of hot water and let it boil

When the water comes to a boil add idli rava and mix well

Let the idli rava cooks well. (if required, Add additional water in small quantity just for the rava to get cooked. Avoid adding extra water)

After the rava is well cooked add the jaggery and keep mixing well to avoid lumps

After the jaggery melts down add ghee, cardamom powder and mix well

At one stage when the dough becomes whole, turn down the flame to low and keep cooking till it comes together nicely

If you touch the dough with your finger it won't stick, that's the right consistency, cook till it reaches this stage

Switch off and let it cool down a bit

Grease the idli plates with little ghee and keep them ready

When you can handle the dough grease your hands with little water and make pidi kozhukattai

Add it to the idli plate. Avoid overlapping with one another

steam them for 7 - 10 minutes till they are done

Open the idli pan and let it cool off
Video
Notes
Always have hot water handy and use it only if required

Adjust jaggery according to your consistency but too much of jaggery may turn Kozhukattai soggy
Kozhukattai stays good for 2 days
Instead of using idli rava, you can also grind raw /Sona masoori rice coarsely
Rice flour can be used instead of Idli Rava. In that case, reduce jaggery quantity to half. Boil jaggery syrup and add rice flour, cook till turns into a non-sticky dough and make Kozhukattai
Avoid adding excess water as it will affect the Kozhukattai consistency

If you are not confident of the exact dough consistency to switch off, moisture your hand and your hand and take a small ball and roll and see, if it forms a ball then its the right consistency
Ingredients:
Idli rava - 1/2 cup
Hot Water - 1 cup
Jaggery - 1/2 cup
Ghee- 1 tsp
Cardamom powder - 1/4 tsp
Coconut - 2 tbsp
How to make sweet pidi kozhukattai:
In a wide heavy-bottomed pan add 1 cup of hot water and let it boil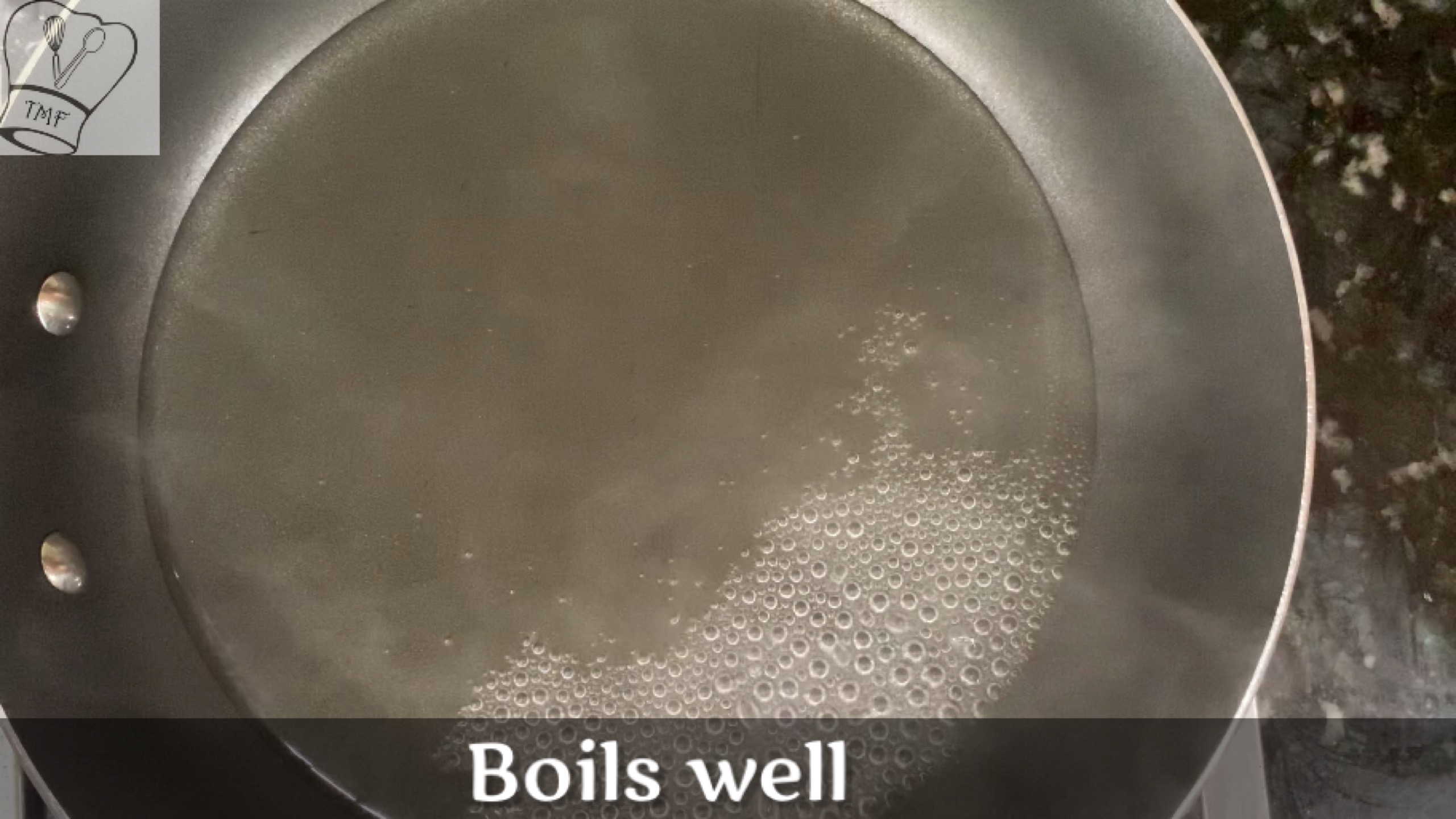 When the water comes to a boil add idli rava and mix well
Let the idli rava cooks well. (if required, add additional water in small quantity just for the rava to get cooked. Avoid adding extra water)
After the rava is well cooked add the jaggery and keep mixing well to avoid lumps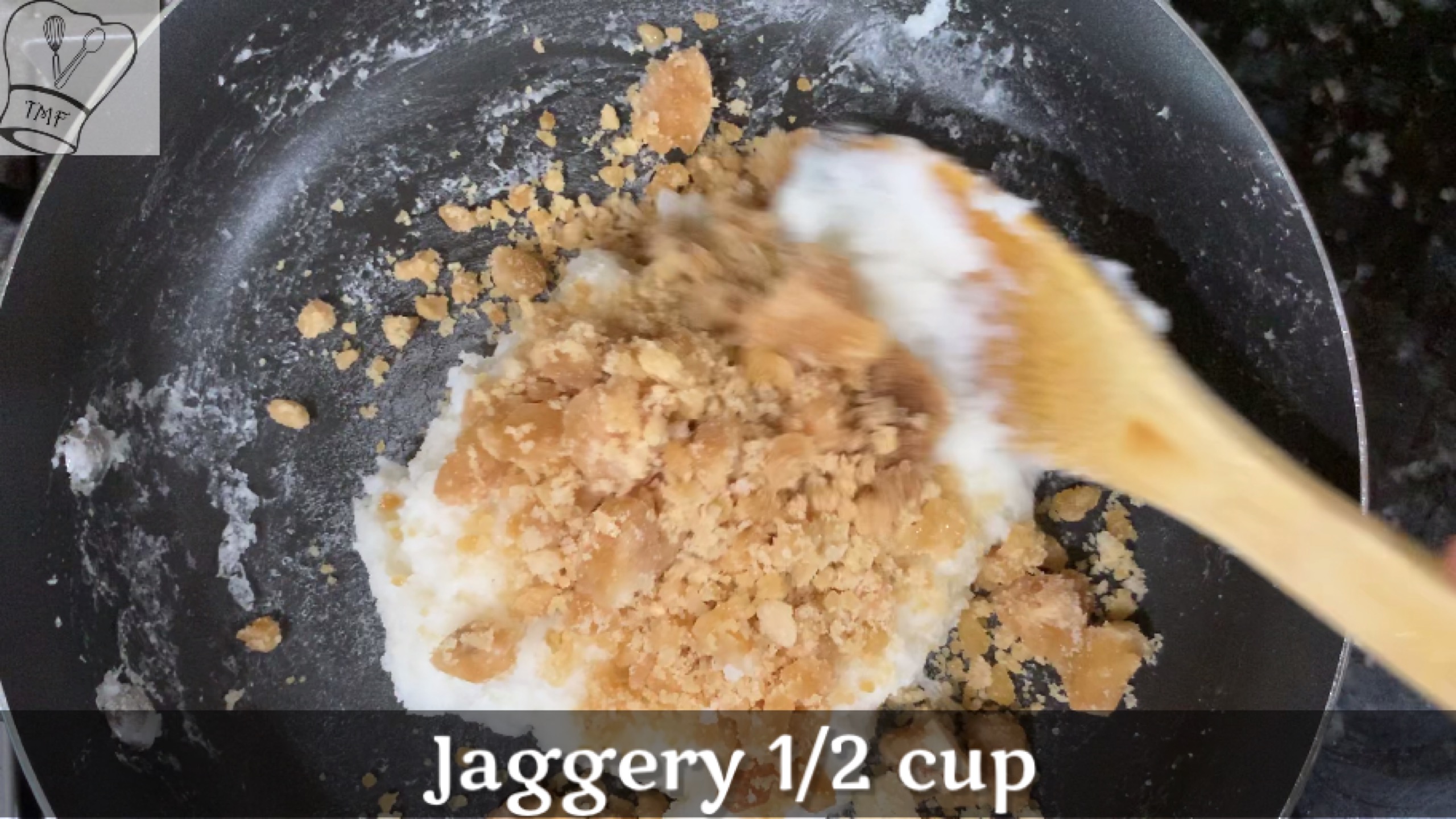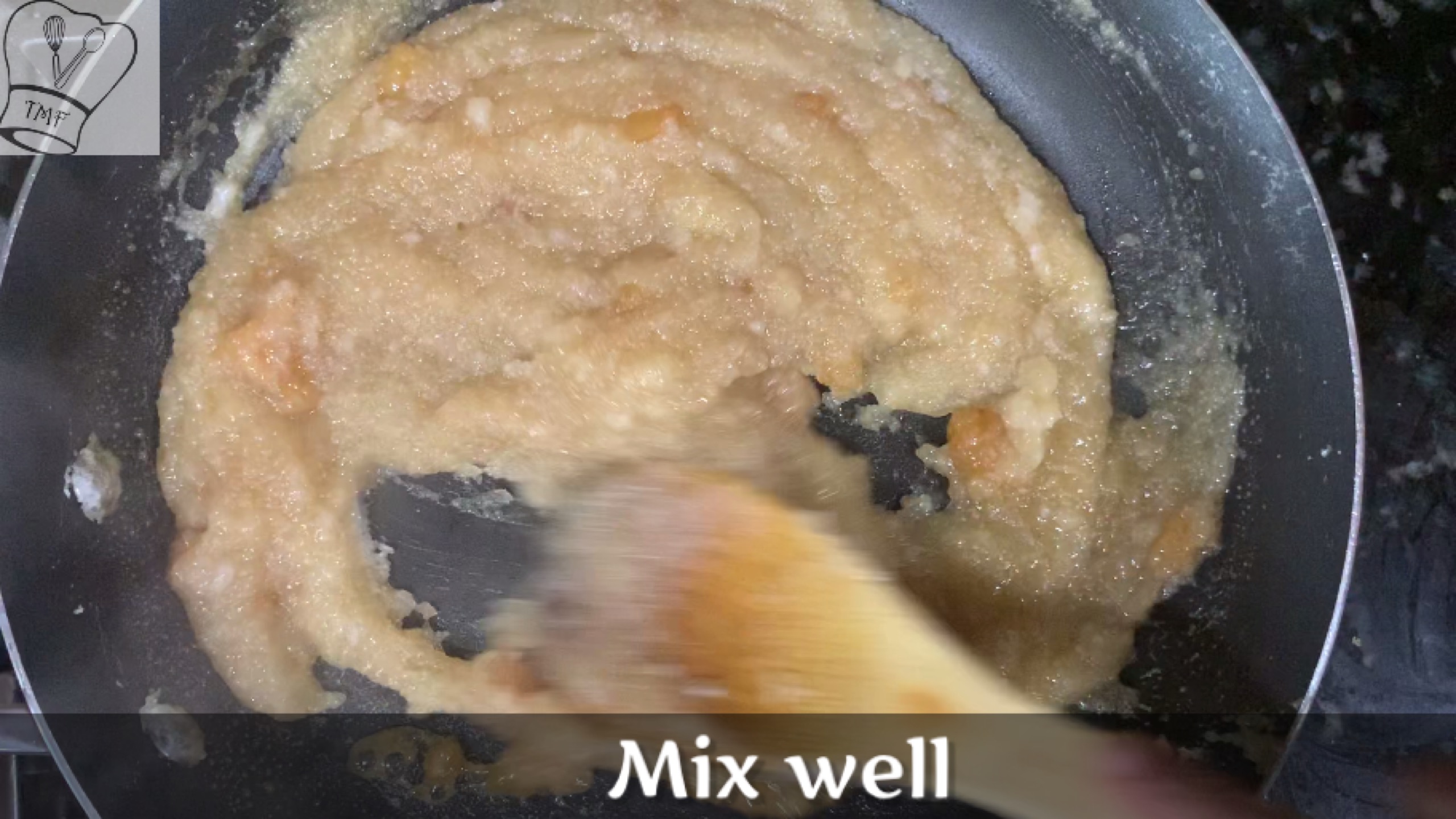 After the jaggery melts down add ghee, cardamom powder and mix well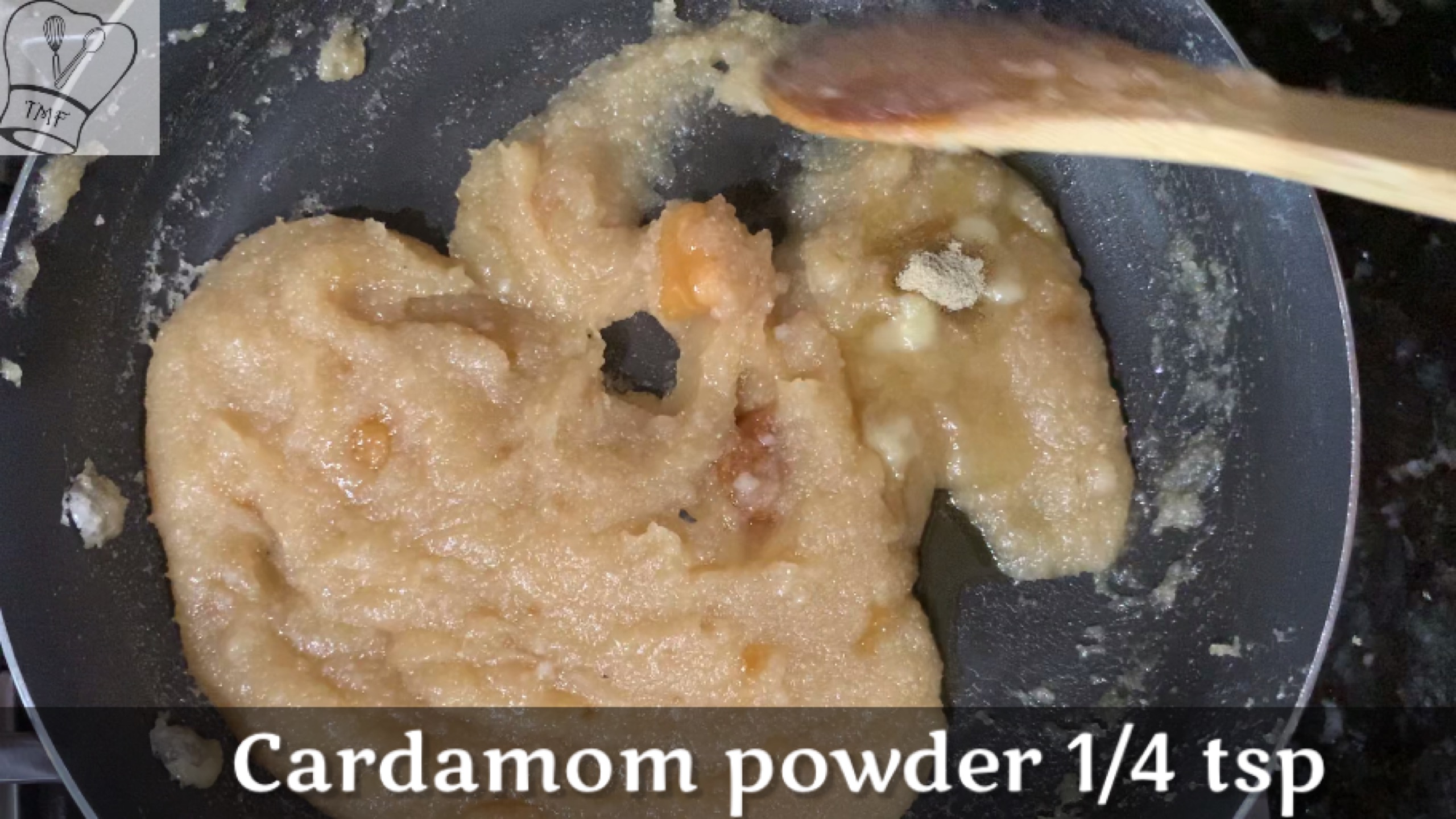 At one stage when the dough becomes whole, turn down the flame to low and keep cooking till it comes together nicely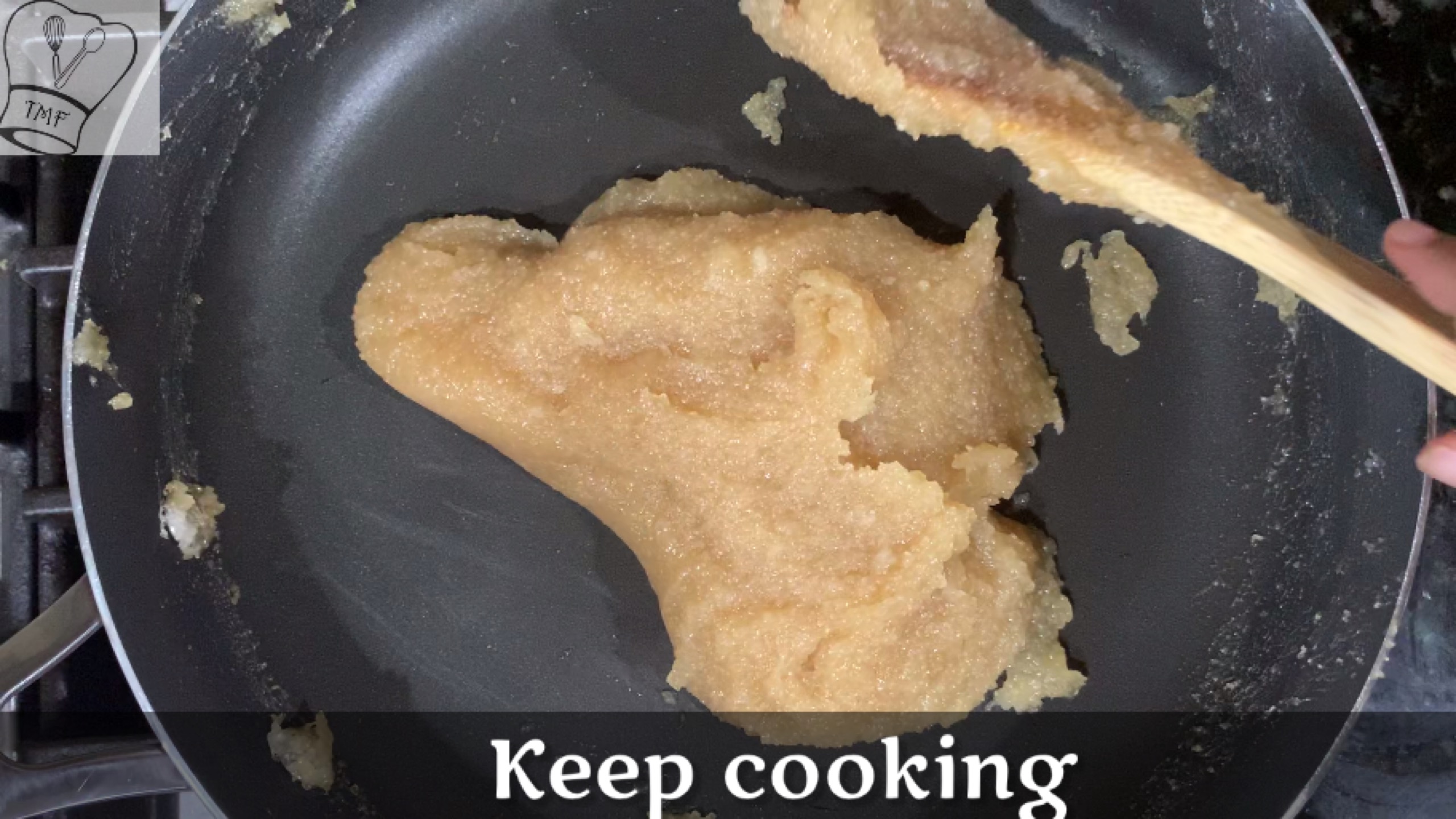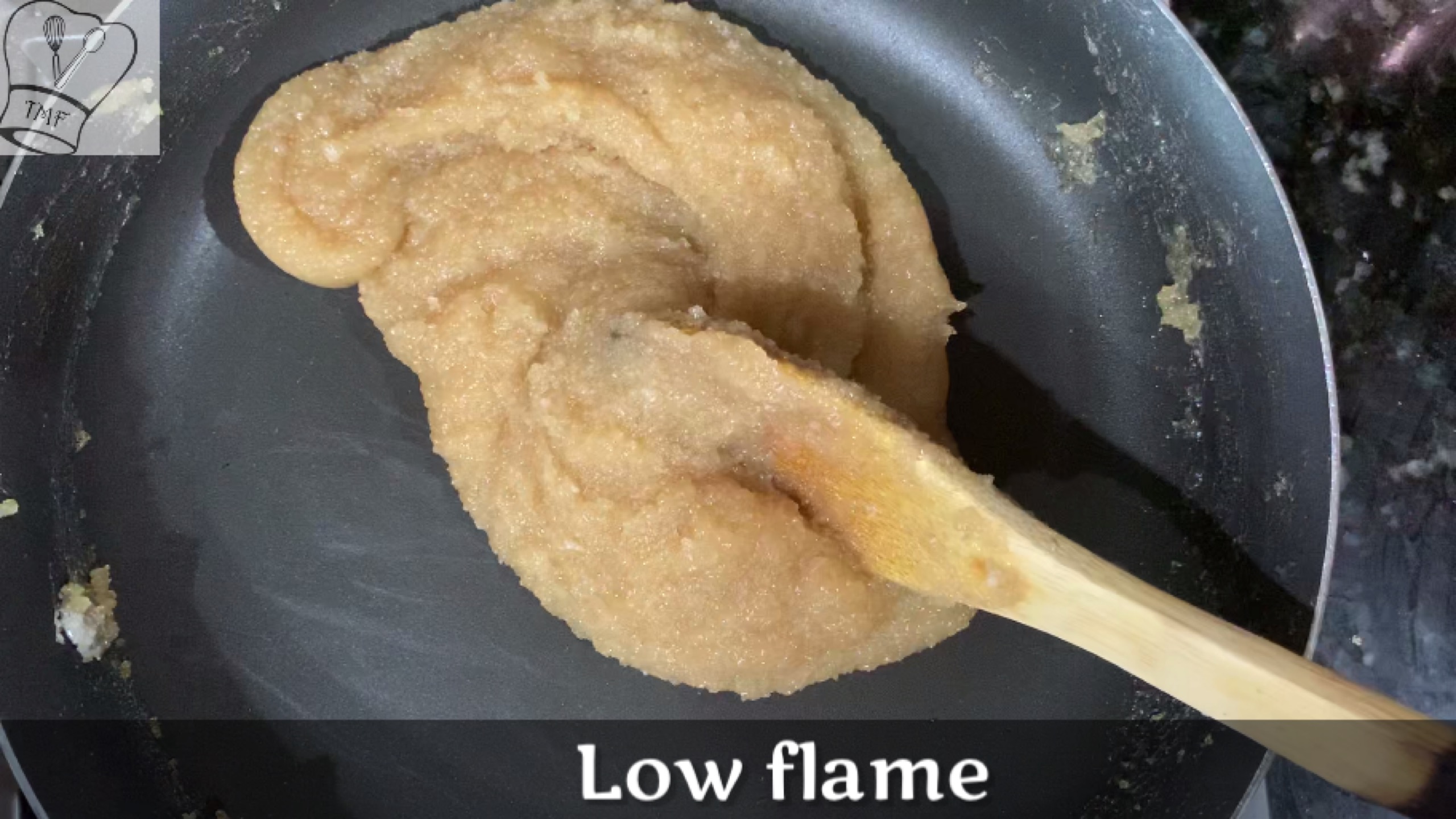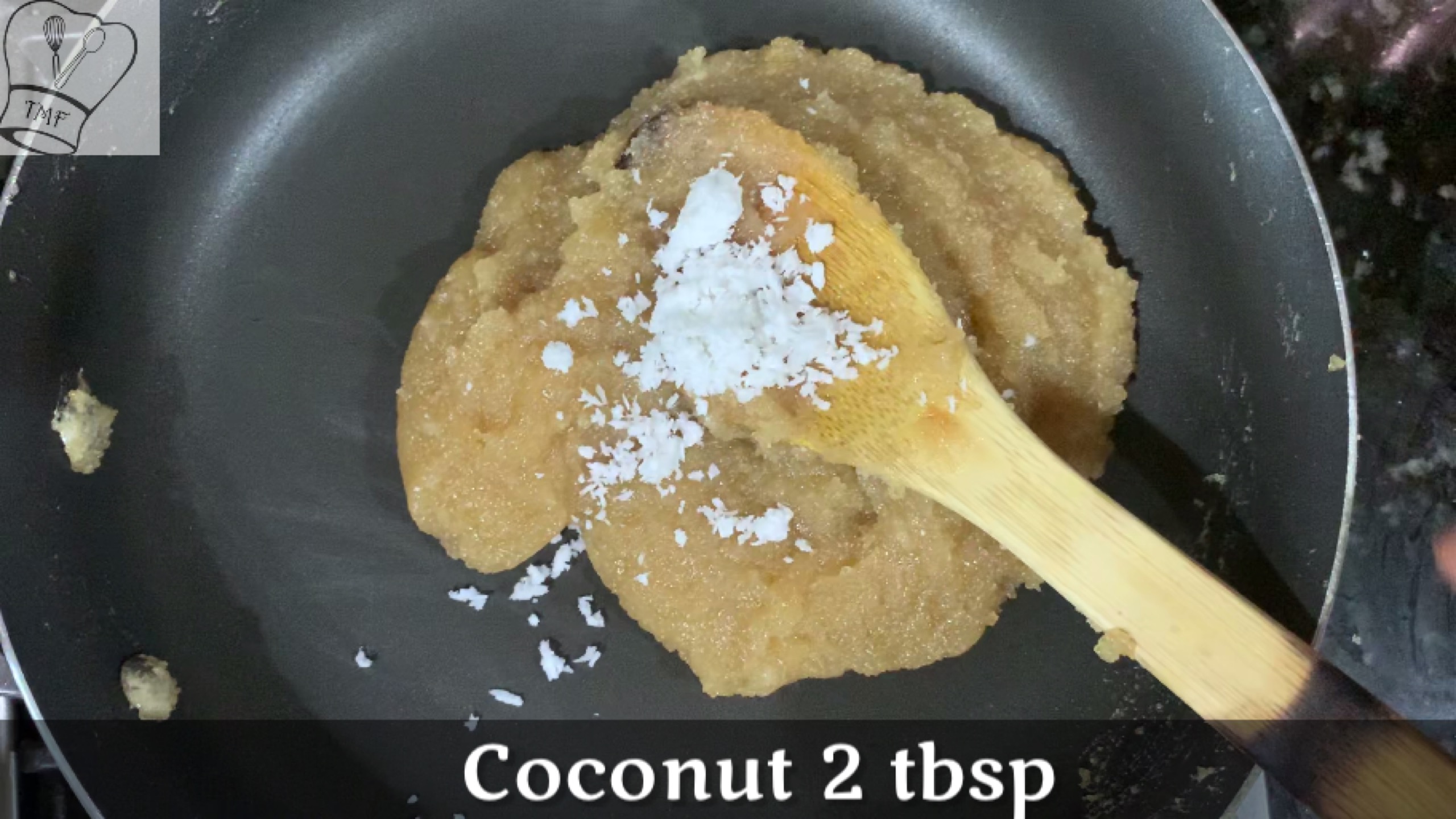 If you touch the dough with your finger it won't stick, that's the right consistency, cook till it reaches this stage
Switch off and let it cool down a bit
Grease the idli plates with little ghee and keep them ready
When you can handle the dough grease your hands with little water and make pidi kozhukattai
Add it to the idli plate. Avoid overlapping with one another
steam them for 7 - 10 minutes till they are done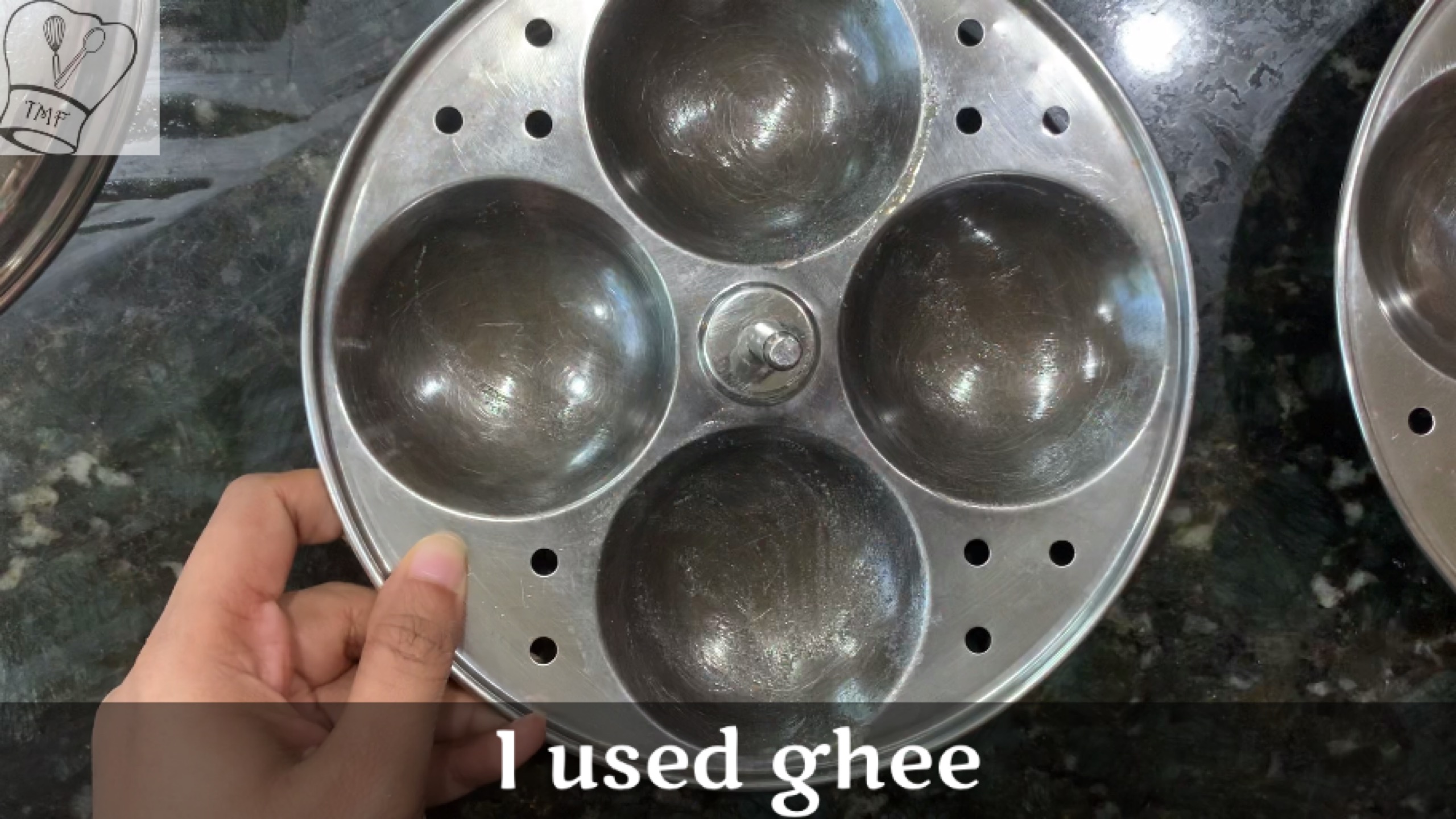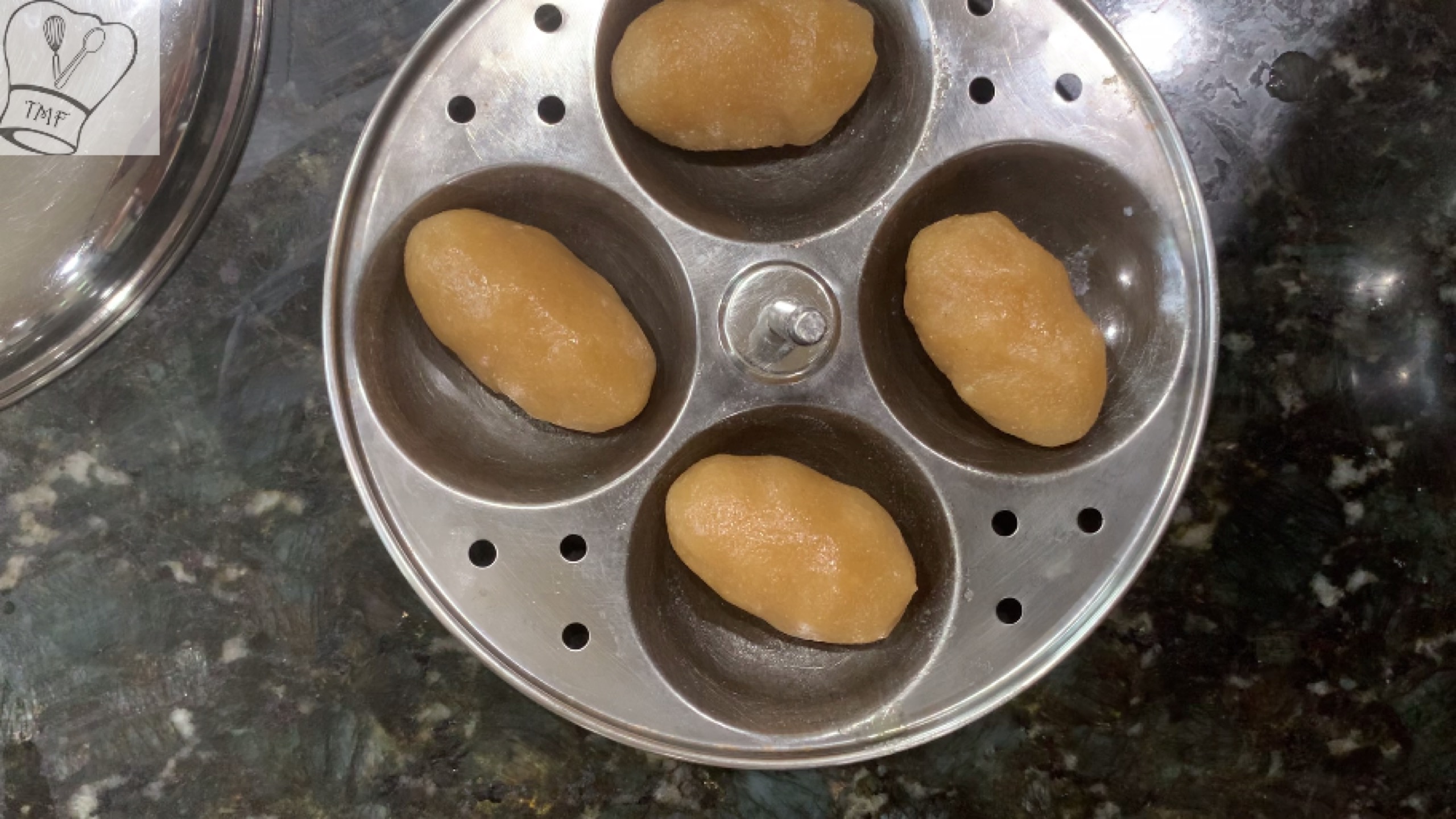 Open the idli pan and let it cool off