Poricha rasam | Poricha Sathamudhu | iyengar style rasam | Saathamudhu | Sathuamudhu poritha rasam | south Indian rasam recipe | healthy rasam
step-by-step
pictures, and video recipe. Check out the Poricha Sathamudhu video and If you like the video pls

SUBSCRIBE to my channel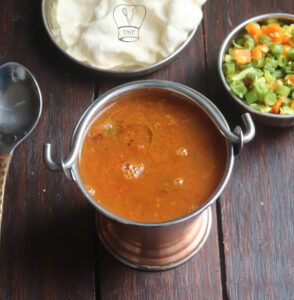 Poricha THAKKALI RASAM
Rasam is an Indian soup, it is not only a tasty rice accompaniment but also the best appetizer. Instant rasam is super easy to make, without many ingredients rasam can be prepared within 20 minutes. Freshly ground rasam powder gives an aromatic flavor to rasam
Can I skip the coconut?
Coconut gives an aromatic flavor to the rasam. I would highly recommend that. Roasting coconut is optional. If you are using frozen coconut, thaw then add.
DO I NEED THIS MANY TOMATOES?
Yes, the sourness of this rasam is mainly from tomatoes. If you are adding tamarind reduce tomatoes.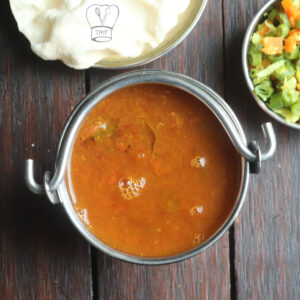 CAN I ADD cooked DAL?
Yes, you can add cooked dal but in that case, increase the spice powders accordingly
SHOULD I BOIL THE RASAM FOR A LONG TIME?
No, avoid boiling the rasam for a long time, always cook rasam till you see a frothy boil then turn off the stove
CAN I MAKE VEGAN poritha RASAM?
Yes, skip ghee and make rasam or you can also use vegan butter
How to make homemade tamarind paste
Other rasam recipes in TMF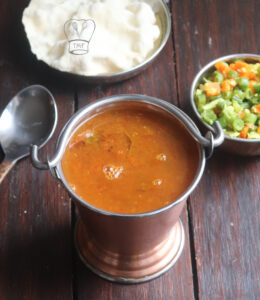 Ingredients
To roast
1 teaspoon cumin seeds 1/2 teaspoon oil 1 tablespoon toor dal 1/2 teaspoon urad dal 1 teaspoon chana dal Red chili 1 1 teaspoon pepper
Pulse grind
300 tomatoes
Rasam
4 cups water 1/2 teaspoon asafoetida Required salt 2 green chilli 1/4 teaspoon turmeric powder Coriander leaves few Curry leaves few
To temper
1 teaspoon
ghee
1/2 teaspoon mustard seeds Fenugreek seeds few 1 teaspoon cumin seeds 1/2 teaspoon asafoetida Freshly crushed pepper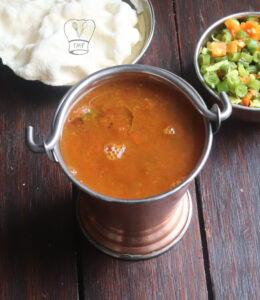 How to make poricha rasam with step-by-step pictures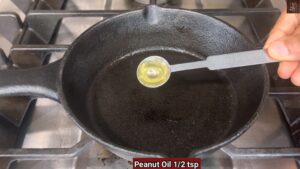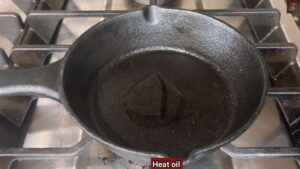 Furthermore add toor dal, chana dal, urad dal, and red chilli; mix well and roast till dal starts to change color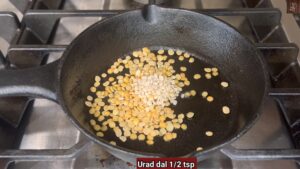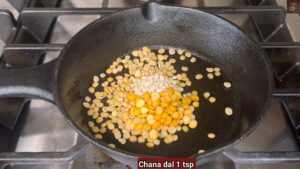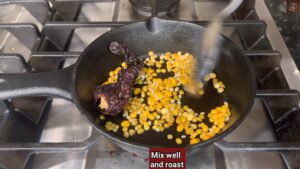 add pepper and cumin seeds; roast till they change color and turn aromatic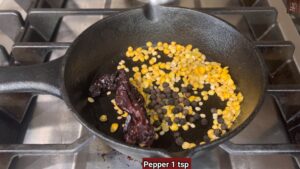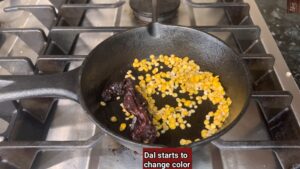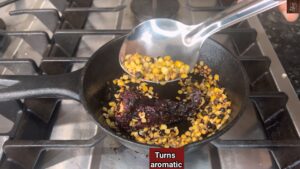 furthermore add coconut and cool
coarse grind rasam powder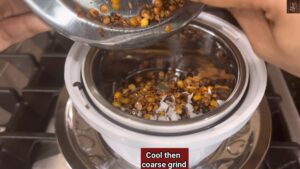 pulse grind tomato and transfer to a wide vessel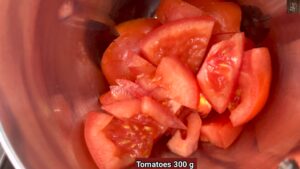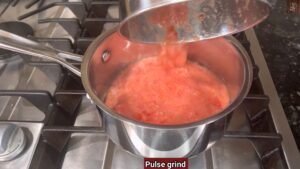 furthermore add water, green chilli, turmeric powder, and required salt; mix well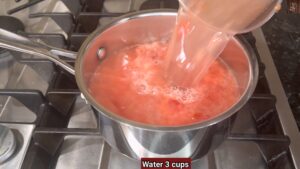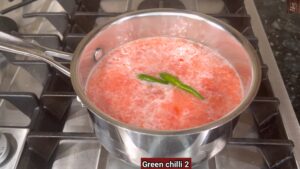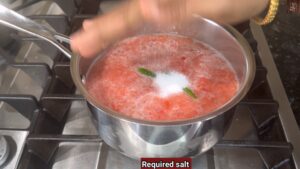 cook on a medium flame for 12 minutes or until turns frothy boil and the raw smell goes off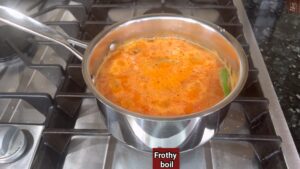 add coriander and curry leaves; mix well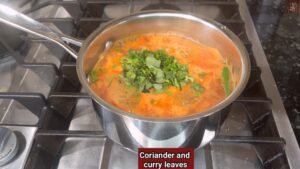 turn down to low- medium flame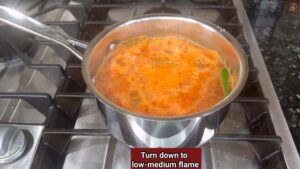 add rasam powder; give a quick mix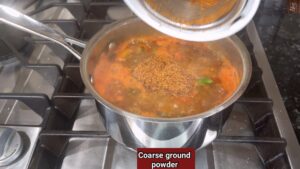 furthermore add water and asafoetida; mix well and bring the frothy boil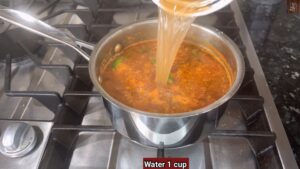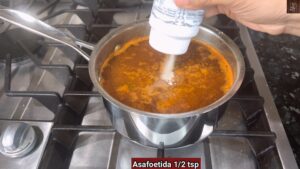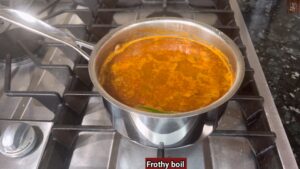 turn off the stove
add ghee to a tadka pan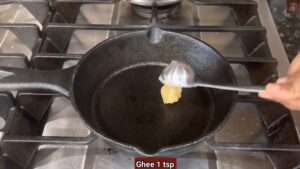 furthermore add mustard seeds, fenugreek seeds, and cumin seeds; let them splutter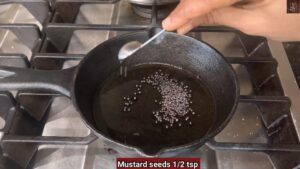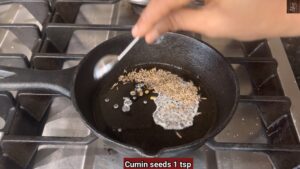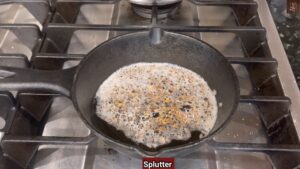 add asafoetida and crushed pepper; mix well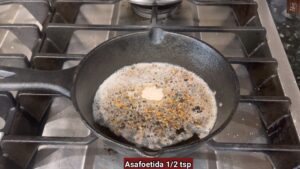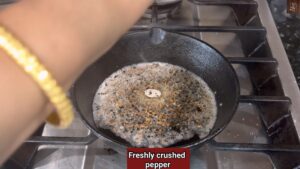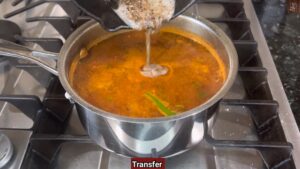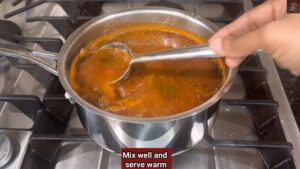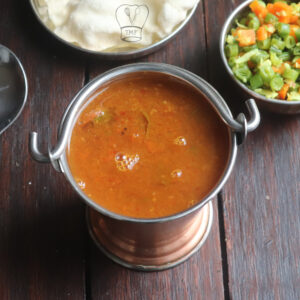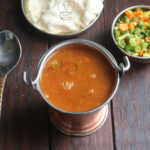 Print Recipe
Poricha rasam
Ingredients
To roast
1

teaspoon

cumin seeds

1/2

teaspoon

oil

1

tablespoon

toor dal

1/2

teaspoon

urad dal

1

teaspoon

chana dal

Red chili 1

1

teaspoon

pepper
Rasam
4

cups

water

1/2

teaspoon

asafoetida

Required salt

2

green chilli

1/4

teaspoon

turmeric powder

Coriander leaves few

Curry leaves few
To temper
1

teaspoon

ghee

1/2

teaspoon

mustard seeds

Fenugreek seeds few

1

teaspoon

cumin seeds

1/2

teaspoon

asafoetida

Freshly crushed pepper
Instructions
First, add oil and heat

Furthermore add toor dal, chana dal, urad dal, and red chilli; mix well and roast till dal  starts to change color

add pepper and cumin seeds; roast till they change color and turn aromatic

furthermore add coconut and cool

coarse grind rasam powder

pulse grind tomato and transfer to a wide vessel

furthermore add water, green chilli, turmeric powder, and required salt; mix well

cook on a medium flame for 12 minutes or until turns frothy boil and the raw smell goes off

add coriander and curry leaves; mix well

turn down to low- medium flame

add rasam powder; give a quick mix

furthermore add water and asafoetida; mix well and bring the frothy boil

turn off the stove

add ghee to a tadka pan

furthermore add mustard seeds, fenugreek seeds, and cumin seeds; let them splutter

add asafoetida and crushed pepper; mix well

transfer and serve warm
Video