Beans Thengai Usili | Pressure Cooker Beans Thengai Podi Usili | பீன்ஸ் தேங்காய் பொடி உசிலி | south Indian poriyal recipe | Indian vegan side recipe | healthy poriyal with step-by-step pictures, and video recipe. Check out the Beans Thengai Usili recipe and if you like the video pls SUBSCRIBE to my channel.
Beans Thengai Podi usili is a quick and tasty, dry side dish that can be prepared within 5 minutes. No need for soaking the dal for this usili. With some Thengai Podi, this poriyal is a perfect instant Usili.
Now that I started doing RK sir's pressure cooker method it is becoming a part of my everyday cooking. When it comes to cooking techniques, this is very similar to my Beetroot poriyal. Thengai Podi just takes the beans curry to the next level😋
If you are following my Instagram feeds you would have seen Thengai Podi-based cabbage and asparagus poriyal. A few weeks back my sister saw the feed and asked me if I tried it with Beans. Being a big fan of paruppu usili she asked if it tasted like paruppu usili.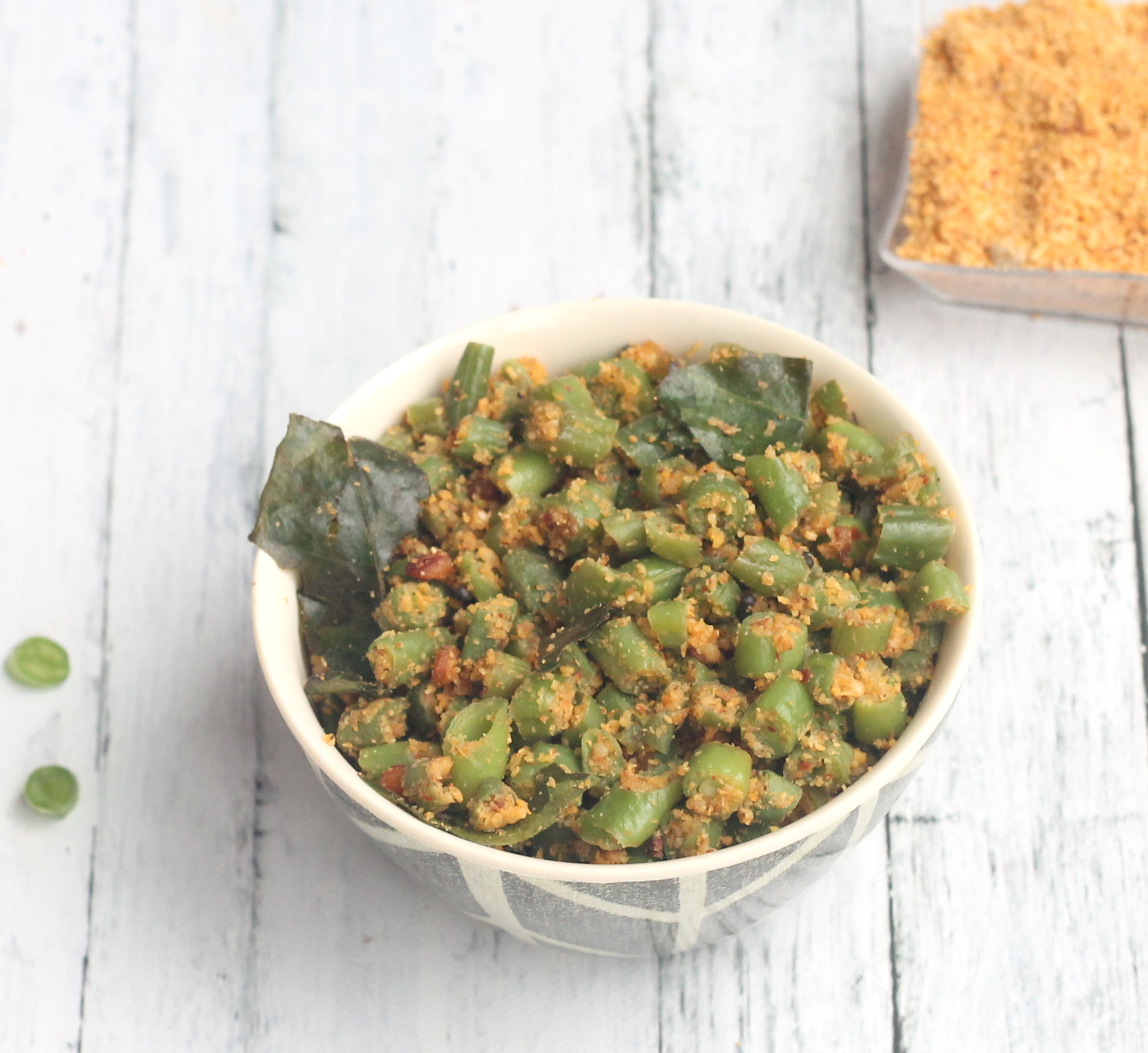 I immediately wanted to try it. Initially, I followed the regular stovetop method and we all liked it. Two weeks back I tried it with a pressure cooker and need not mention this is was super fast. In the stovetop version, I use to cook for a minute after adding Thengai Podi, but with the direct pressure cooker method I didn't do - still no change in the taste.
Beans Paruppu Usili is my all-time favorite curry. Sometimes the soaking time just cuts me off from doing it for a weekday lunch. This quick instant version is perfect for a busy morning. Paruppu and Thengai flavor.
Beans Thengai Usili is,
✅Made in a pressure cooker
✅Instant Usili
✅Cooked within 5 minutes
✅Perfect for a busy morning
✅can be adopted for any quantity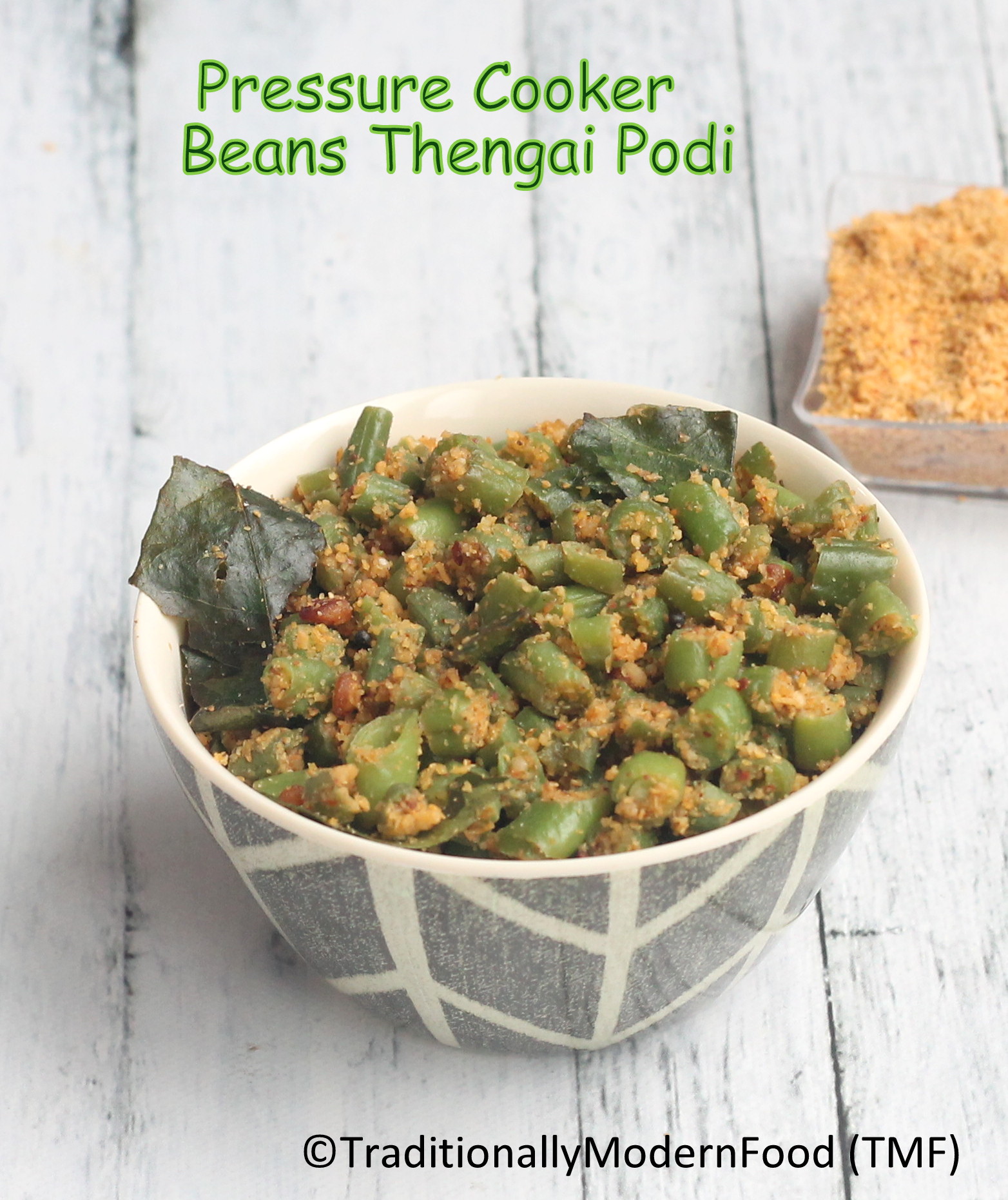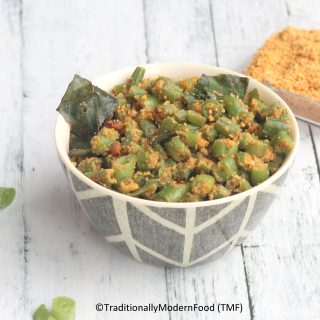 Beans Thengai Usili | Pressure Cooker Beans Thengai Podi Usili
Beans Thengai Podi usili is a quick and tasty dry side dish
Print
Pin
Comment
Ingredients
Beans - 2 cups

peeled and cut into small cubes

Thengai Podi - 3 tbsp

Water - 2 tsp

Turmeric powder - 1/8 tsp

Salt - as needed

Hing - generous pinch

Sugar - pinch

Curry leaves - few
To temper :
Mustard seed - 1/4 tsp

Urad dal - 1/2 tsp

Channa dal - 1/2 tsp

Coconut oil - 1 tsp
Instructions
In a 2 liter pressure cooker add oil and when the oil is hot add all the ingredients mentioned under "to temper" and let it crackle

Add beans and spread it

Add salt, turmeric powder, hing, sugar and water. Put the lid and weight valve and cook for two whistles; release the pressure immediately

Add coconut Podi to the poriyal; mix well and serve
Video
Notes
The poriyal can be done on the stovetop instead of the pressure cooker. Cover with a lid and cook veggie
 Tempering can be done separately and added to the curry
Paruppu Podi can be used instead of Thengai podi
A 3-liter cooker can also be used
 If you are trying for the first time add 1 tablespoon of water and cook after releasing the pressure to remove excess water
 Use at least 1/4 quantity of the Vegetable to the cooker size to avoid the cooker from getting burnt
For any non- watery vegetable, this recipe will work
 Use a 2-liter cooker that whistles regularly
Ingredients:
Beans - 2 cups (peeled and cut into small cubes)
Thengai Podi - 3 tbsp
Water - 2 tsp
Turmeric powder - 1/8 tsp
Salt - as needed
Hing - generous pinch
Sugar - pinch
Curry leaves - few
To temper :
Mustard seed - 1/4 tsp
Urad dal - 1/2 tsp
Channa dal - 1/2 tsp
Coconut oil - 1 tsp
How to make Beans Thengai podi usili with step-by-step pictures:
In a 2-liter pressure cooker add oil and when the oil is hot add all the ingredients mentioned under "to temper" and let it crackle
Add beans and spread it
Add salt, turmeric powder, hing, sugar, and water. Put the lid and weight valve and cook for two whistles; release the pressure immediately
Add coconut Podi to the poriyal; mix well and serve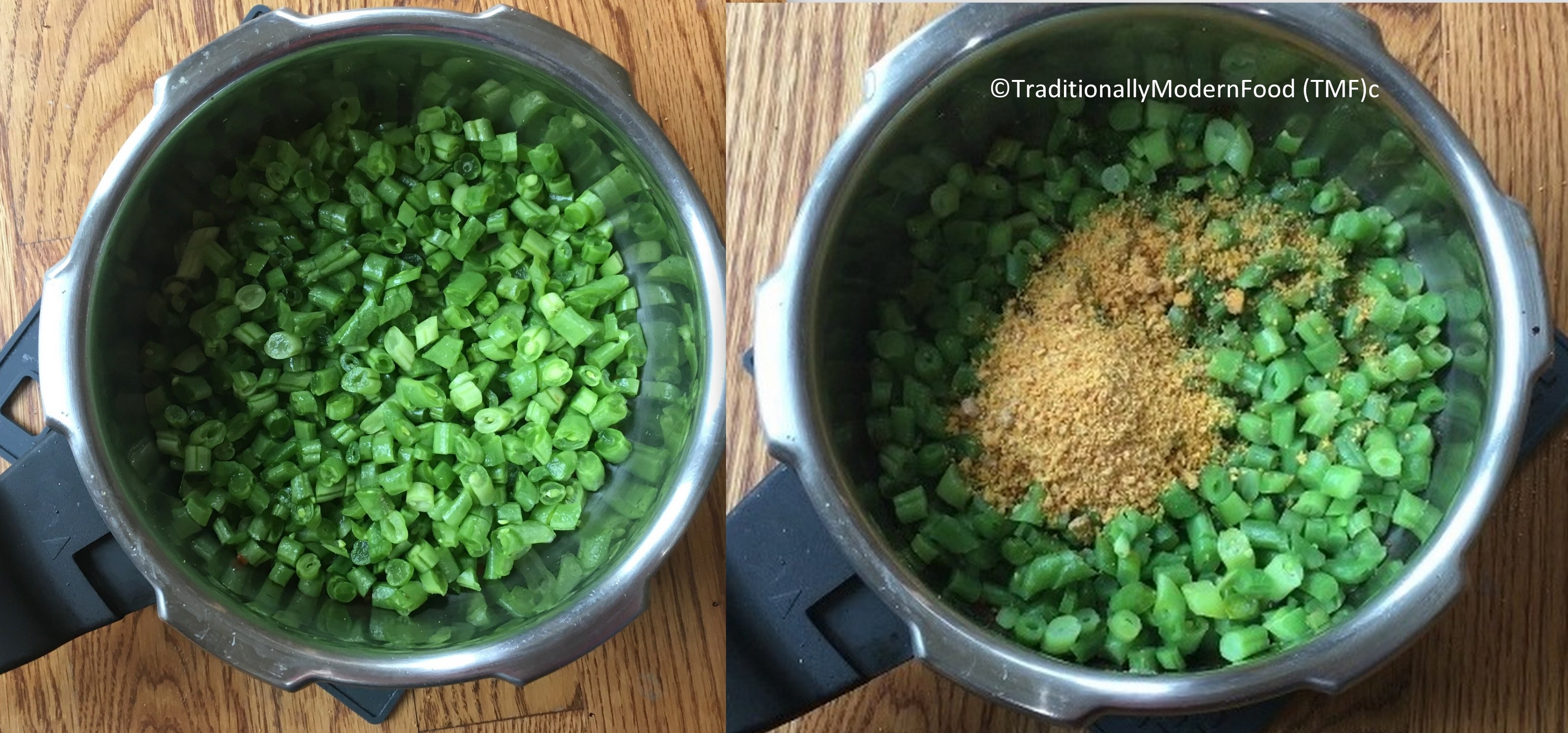 Pls. Follow TMF social media for recipes upates,