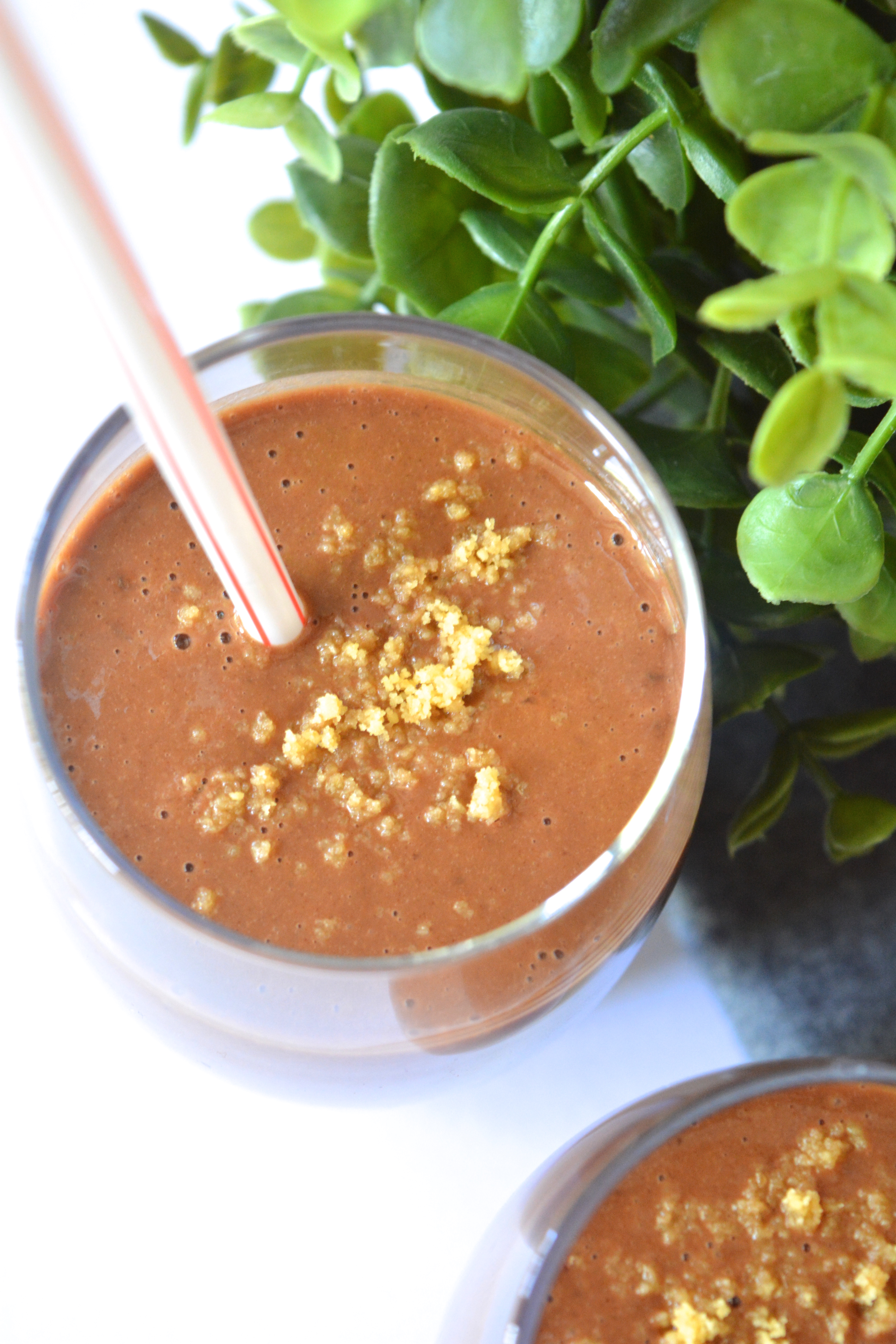 Charanya from
Yes I am vegan
is our guest today. I know Charu ever since I started blogging. I believe butter, milk are key for delicious cooking, but she proves me wrong. Being a big fan of coconut, no wonder her recipes blow my mind. Initially we started talking through our blogs and now we are talking through emails. In one of our chats I told her about the toddler recipe series, and the reply email was with a recipe.
My friend is bringing a healthy drink for the post.
Over to Charu,
Vidya and I are great blog buddies. There's not a single post in my blog without Vidya's like on it 🙂 Thanks for your support Vidz <3 For the toddler-friendly series that Vidya is collecting recipes for, I am very sure that I am not an eligible candidate ( I don't have kids yet). But I know, kids love chocolate, sugar which inturn makes it junk food. How about a recipe that includes chocolate but no sugar, low in calorie, nil cholesterol and divine 🙂
Cocoa is processed form of cacao. Processing removes the goodness of cacao beans. If you get your hands on cacao powder, please stock them up. They are mostly organic, free trade (no child labour) and full of nutrients. Same applies to peanut butter. You gotta check the ingredients list. If it has sugar/salt added, they are not the best. Unless it says 100% peanuts, it is not something you need for your body. Also, this is a nil cholesterol. Instead of using milk, this uses almond milk. You can use any non-dairy milk.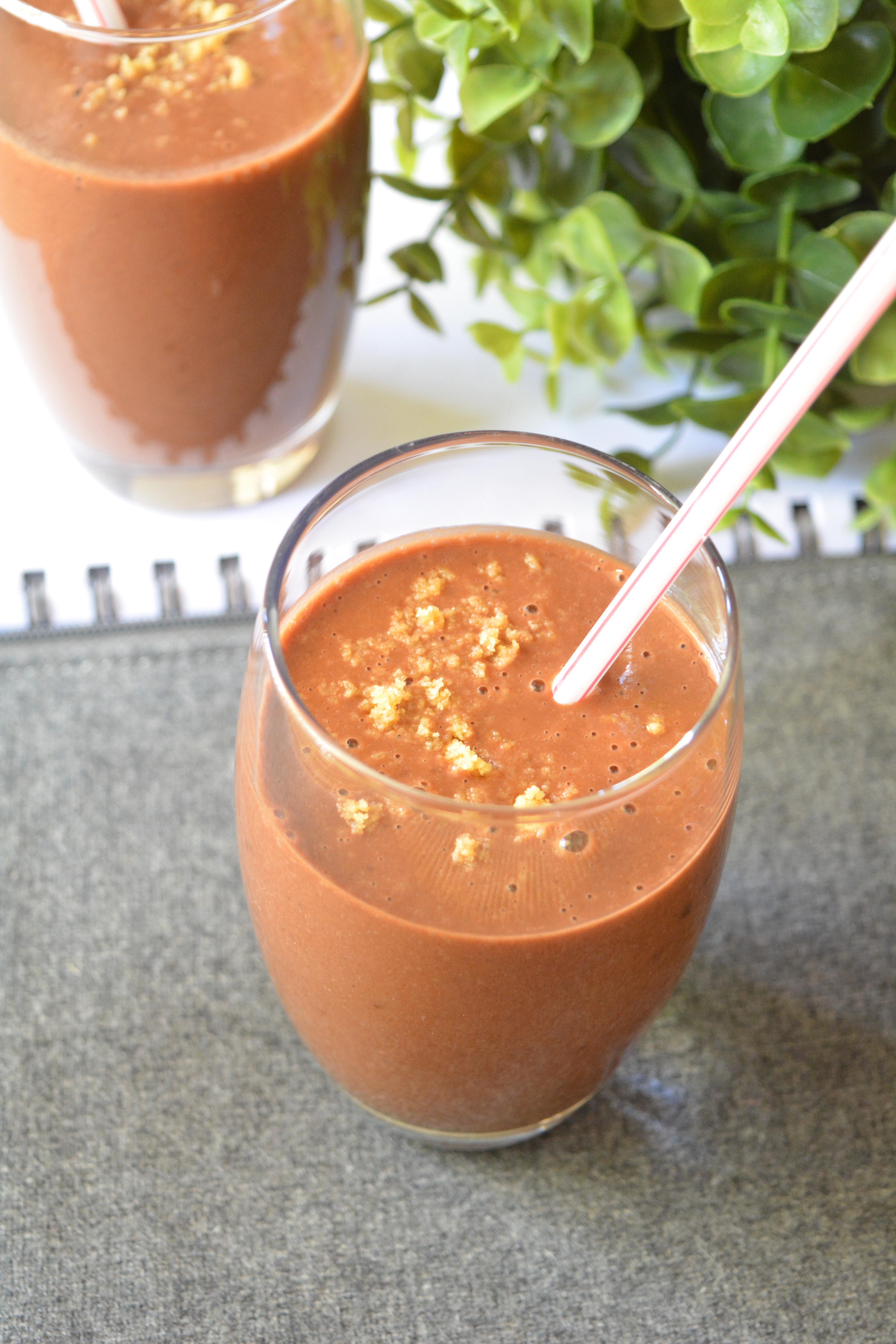 Now, on to the recipe
You need:
Cacao powder-1 heaped tablespoon/extra 1.5teaspoon if you want it really chocolaty
Banana-2 medium sized ones
Peanut Butter-1 tablespoon
Chia seeds (optional)-1 teaspoon
Non-dairy milk-1.5 cups
Medjool Dates-5/6 (how sweet you want it to be)(soak in water for 10 minutes)
Almond meal-to top with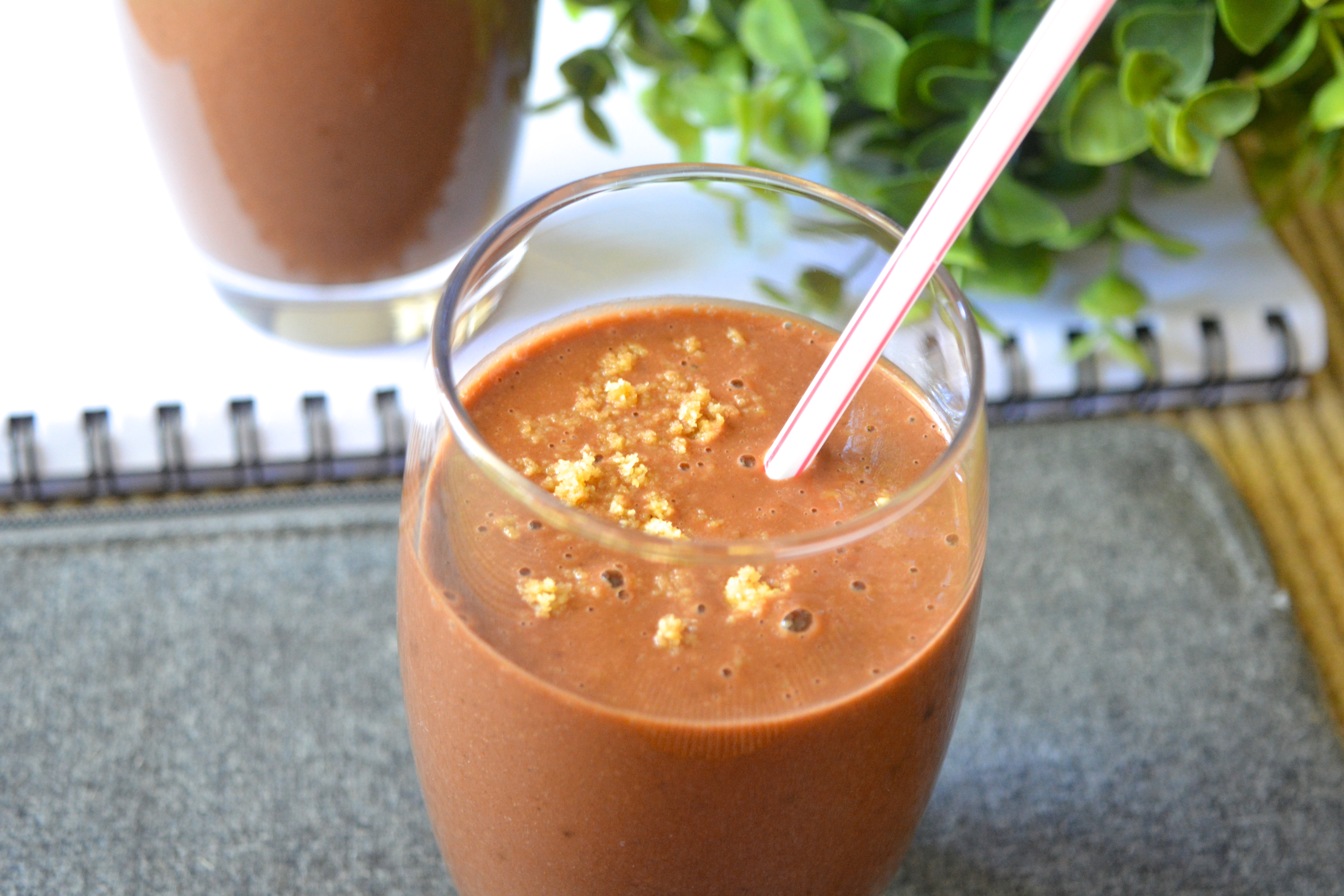 Method:
In a smoothie maker, add everything except almond meal and blend until dates is all processed well.
Serve and top with almond meal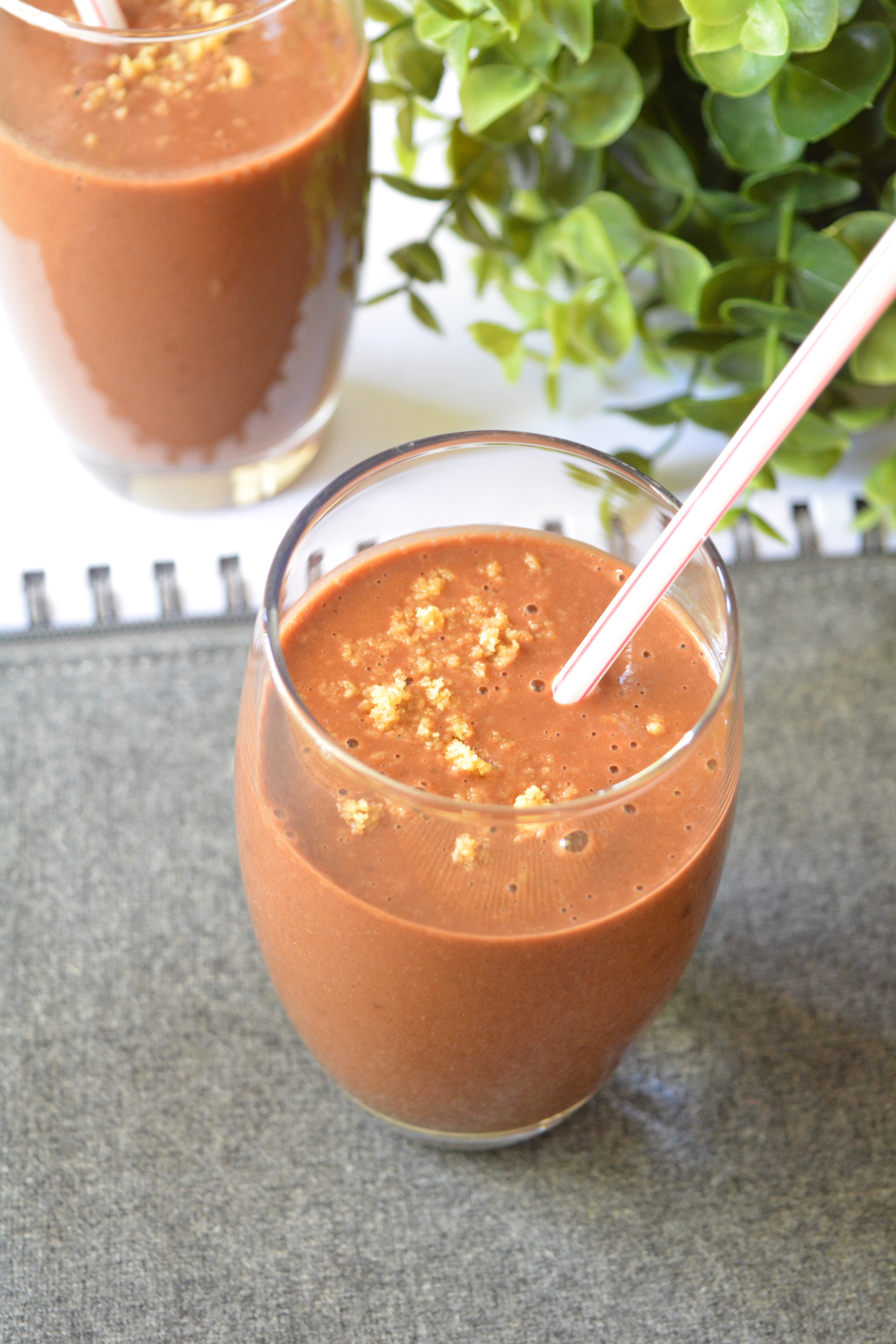 Ingredients
Cacao powder-1 heaped tablespoon/extra 1.5teaspoon if you want it really chocolaty

Banana-2 medium sized ones

Peanut Butter-1 tablespoon

Chia seeds

optional-1 teaspoon

Non-dairy milk-1.5 cups

Medjool Dates-5/6

how sweet you want it to be(soak in water for 10 minutes)

Almond meal-to top with
Instructions
In a smoothie maker, add everything except almond meal and blend until dates is all processed well.

Serve and top with almond meal