Chinna Vengayam Poriyal | Shallots Fry| small onion curry | south Indian poriyal recipes | Indian curry recipes | Indian vegan side recipe, healthy poriyal with step-by-step pictures, and video recipe. Check out the Chinna Vengayam Poriyal and if you like the video pls SUBSCRIBE to my channel.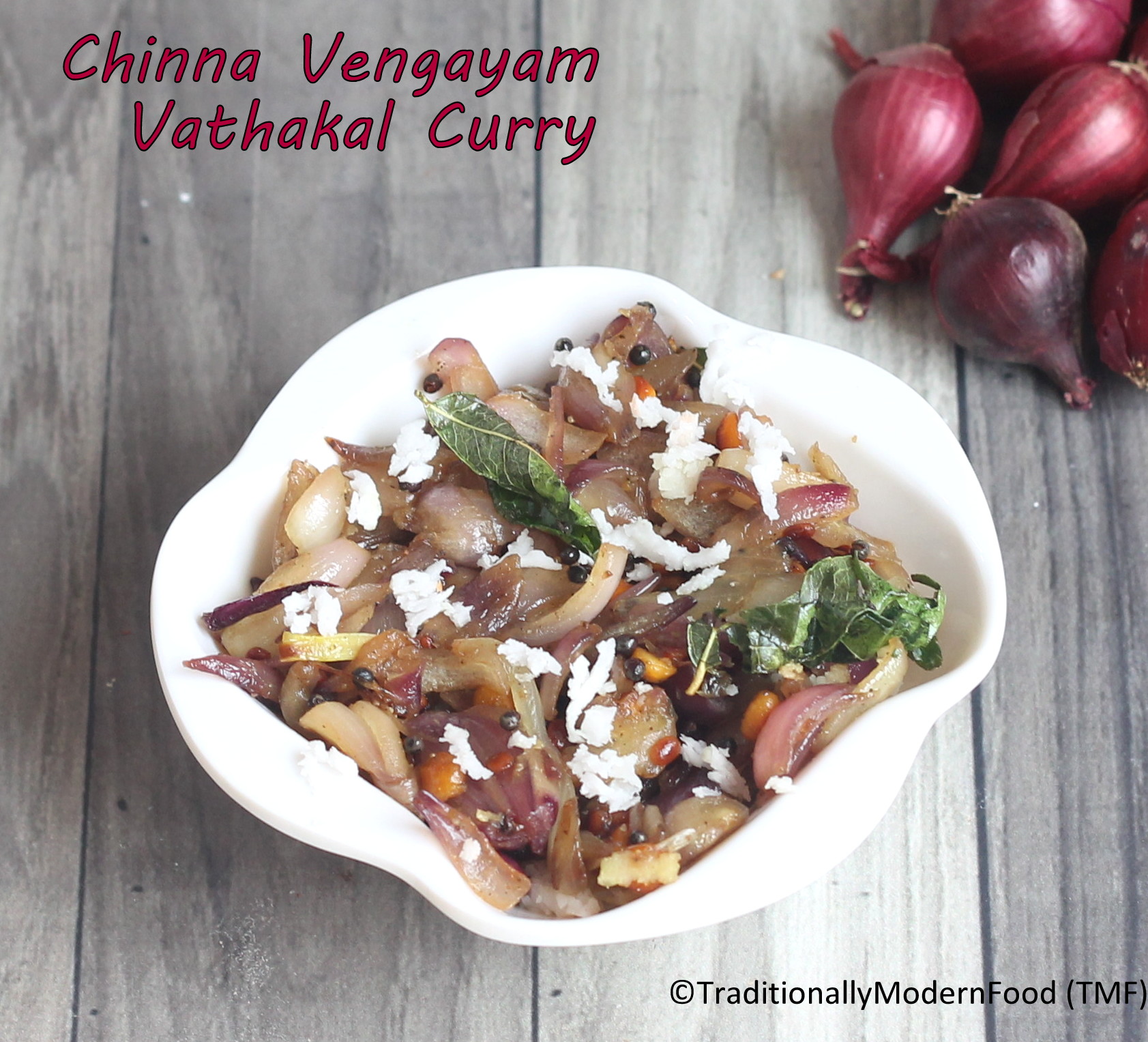 Quick 5 minutes chinna Vengayam Poriyal with small onions. This is a great option if you are out of veggies. Small onion is good for health and this is yet another tasty way to consume it.
I am down with cold and throat pain this week. Few days back in my IG feed while posting everyday cooking I had told about it. Ever since that I have been getting lot of home remedy ideas from my friends and followers. I always go for turmeric milk whenever I have sore throat, but I was overwhelmed with lovely tips people gave me. Soon you will be seeing those in my blog.

This Chinna Vengaya poriyal is from my friend Kamakshi. IG introduced me to many lovely friends and Kamakshi is one among them.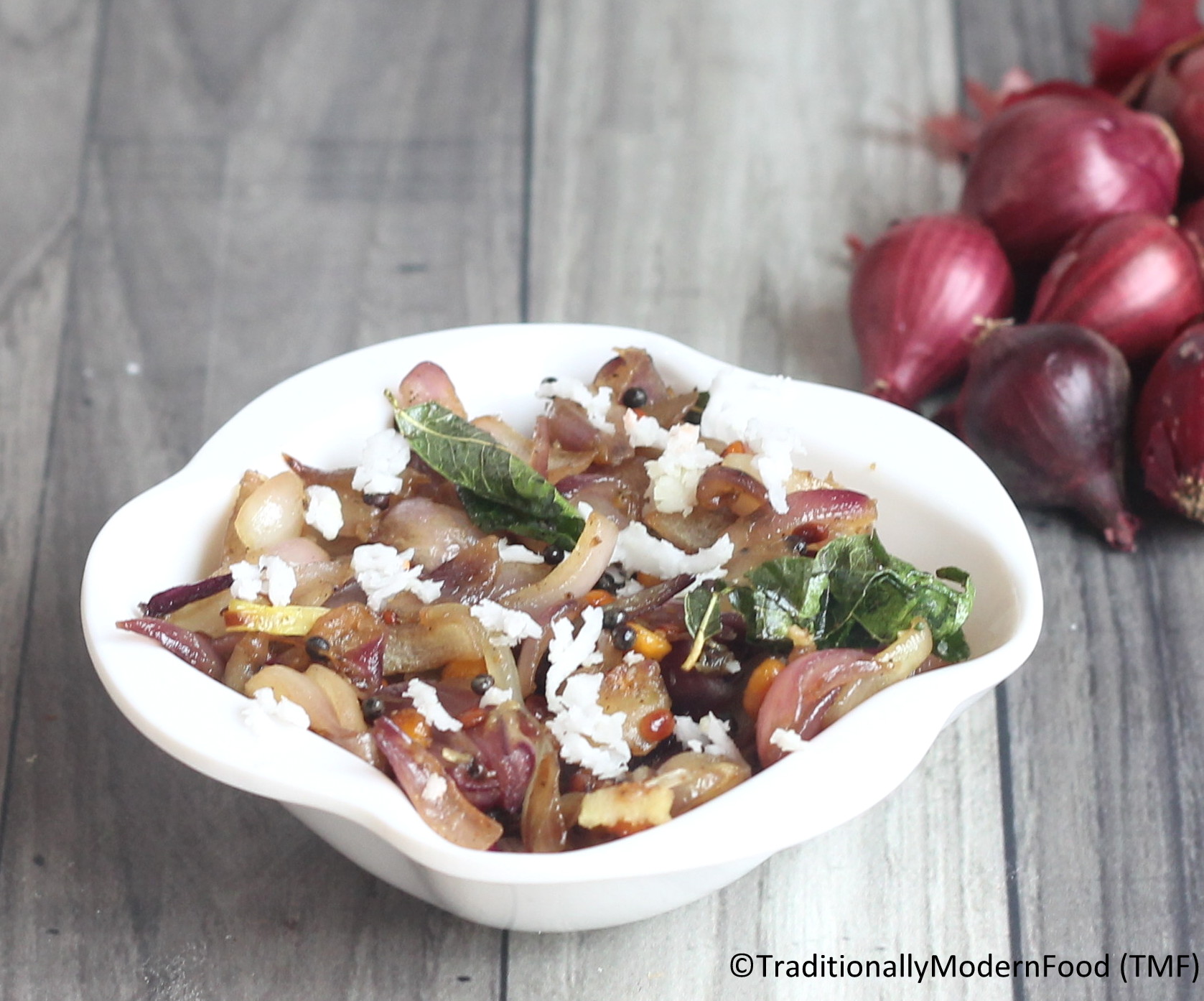 After seeing my IG post she asked about my health and told me to try her MIL's home remedy. The recipe she gave me was "sauté shallots in ghee and add pepper-cumin powder and salt to it".
For me, Chinna Vengayam is an additional vegetable in most of my cooking. I have made Thokku with Small onion but never made a poriyal with it, so I was so eager to try it.
I read about the medicinal value of small onion and realized that I should start using it often in my kitchen. I decided to make Chinna Vengayam Poriyal like any other south Indian dry curry. After preparing the curry I felt bad for not making it more. Believe me this is one of the easy and tasty curry. Peeling the onion took more time than making the curry. I generally soak my onion in hot water and peel the skin to cry less😅 What is your tip for peeling small onion
Chinna vengayam poriyal is like any other curry. It tastes good with any rice accompaniment. I have used ghee but with coconut oil chinna Vengayam Poriyal is one tasty vegan dish.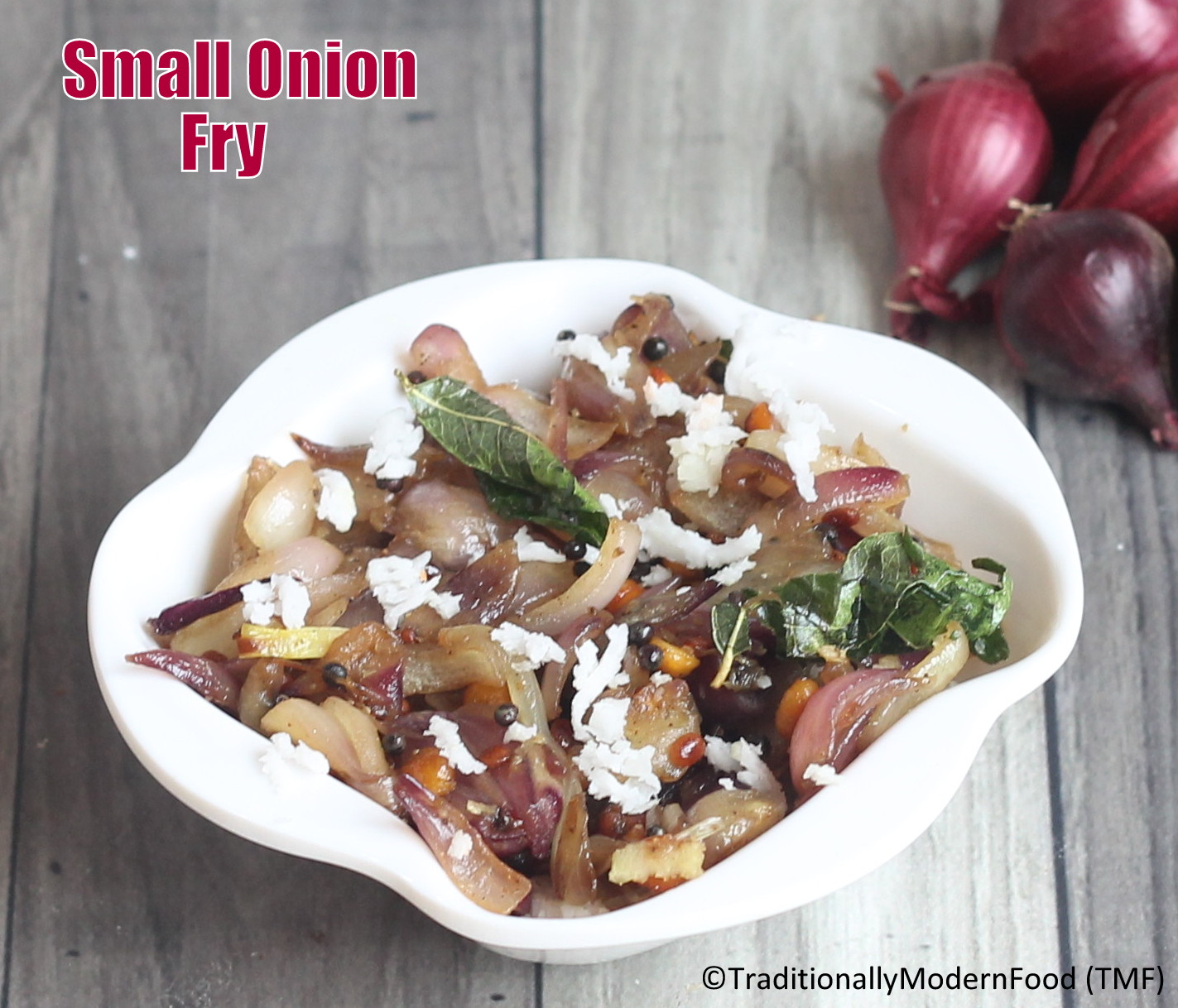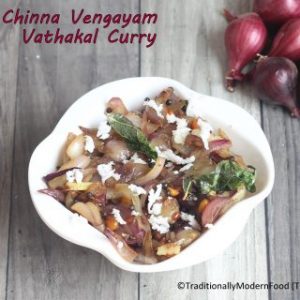 Chinna Vengayam Poriyal | Small onion Fry
Quick 5 minutes poriyal with small onions
Print
Pin
Comment
Ingredients
Chinna Vengayam - 3/4 cup

Turmeric powder - pinch

Pepper cumin powder - 1/2 tsp

Salt - as needed

Sugar - pinch

To temper:

Ghee - 1/2 tsp

Mustard seeds - 1/4 tsp

Split Urad dal - 1/4 tsp

Channa dal - 1/2 tsp

Curry leaves - few
Instructions
Heat Ghee in the pan, once when it is hot add all the ingredients under "to temper" and let it splutter

Add curry leaves and Onion. Sauté once in a while and cook for a minute

Add remaining ingredients and mix well cook until the onions are done

Switch off the stove and add coconut
Video
Notes
Coconut oil can be used instead of ghee      
Green chilli/red chili can be used instead of pepper - cumin powder 
Adjust the pepper cumin powder according to your taste
Curry can be made with regular onions too but the taste may slightly differ 
1 teaspoon Curd/sour cream can be added towards the end for extra flavor
poriyal is good for postpartum 
Ingredients:
Chinna Vengayam - 3/4 cup
Turmeric powder - pinch
Pepper cumin powder - 1/2 tsp
Salt - as needed
Sugar - pinch
To temper:
Ghee - 1/2 tsp
Mustard seeds - 1/4 tsp
Split Urad dal - 1/4 tsp
Channa dal - 1/2 tsp
Curry leaves - few
How to make Shallots Poriyal with step-by-step pictures:
Heat Ghee in the pan, once when it is hot add all the ingredients under "to temper" and let it splutter
Add curry leaves and Onion. Sauté once in a while and cook for a minute
Furthermore, add remaining ingredients and mix well cook until the onions are done
Turn off the stove and add coconut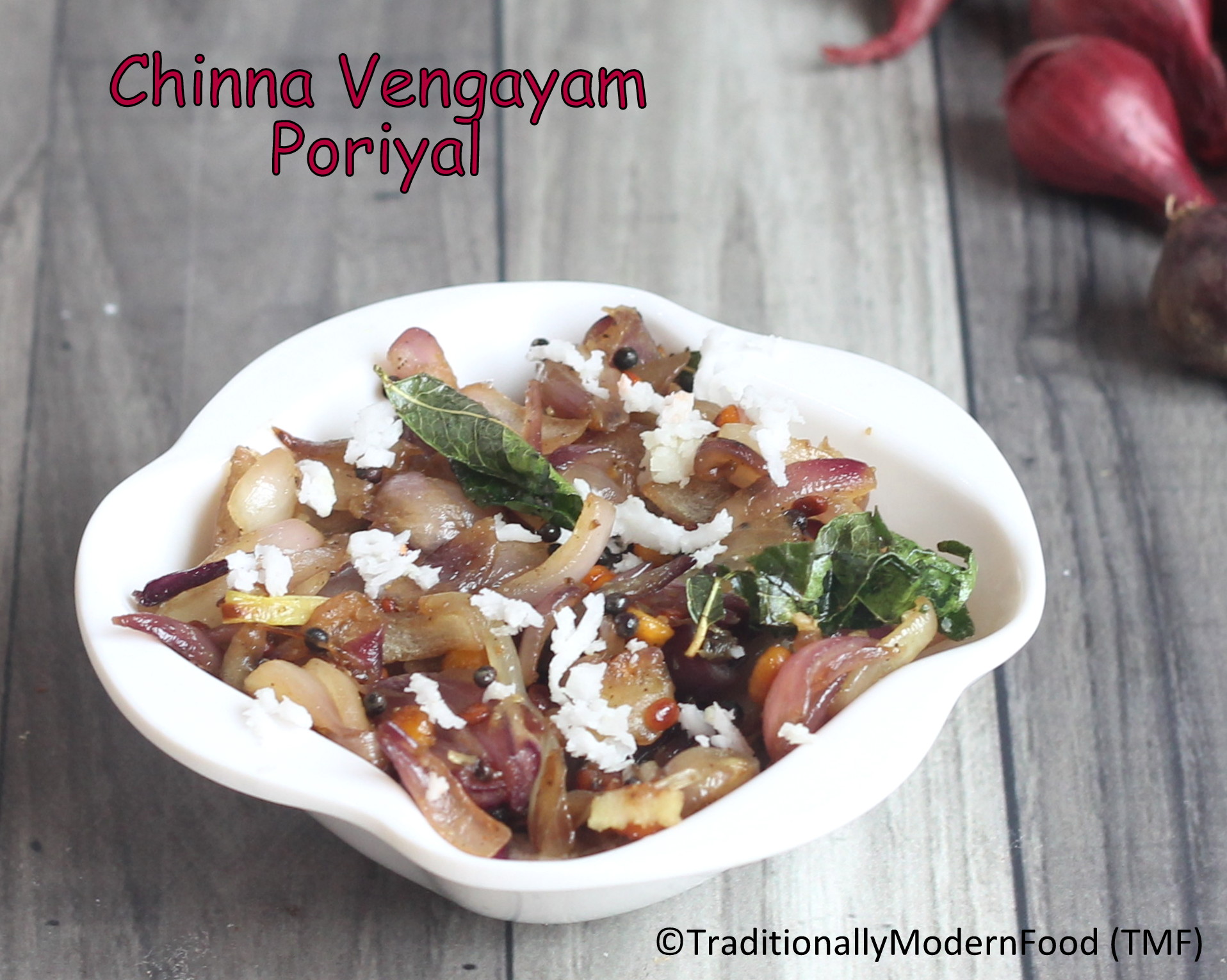 Pls. Follow TMF social media for recipes updates,