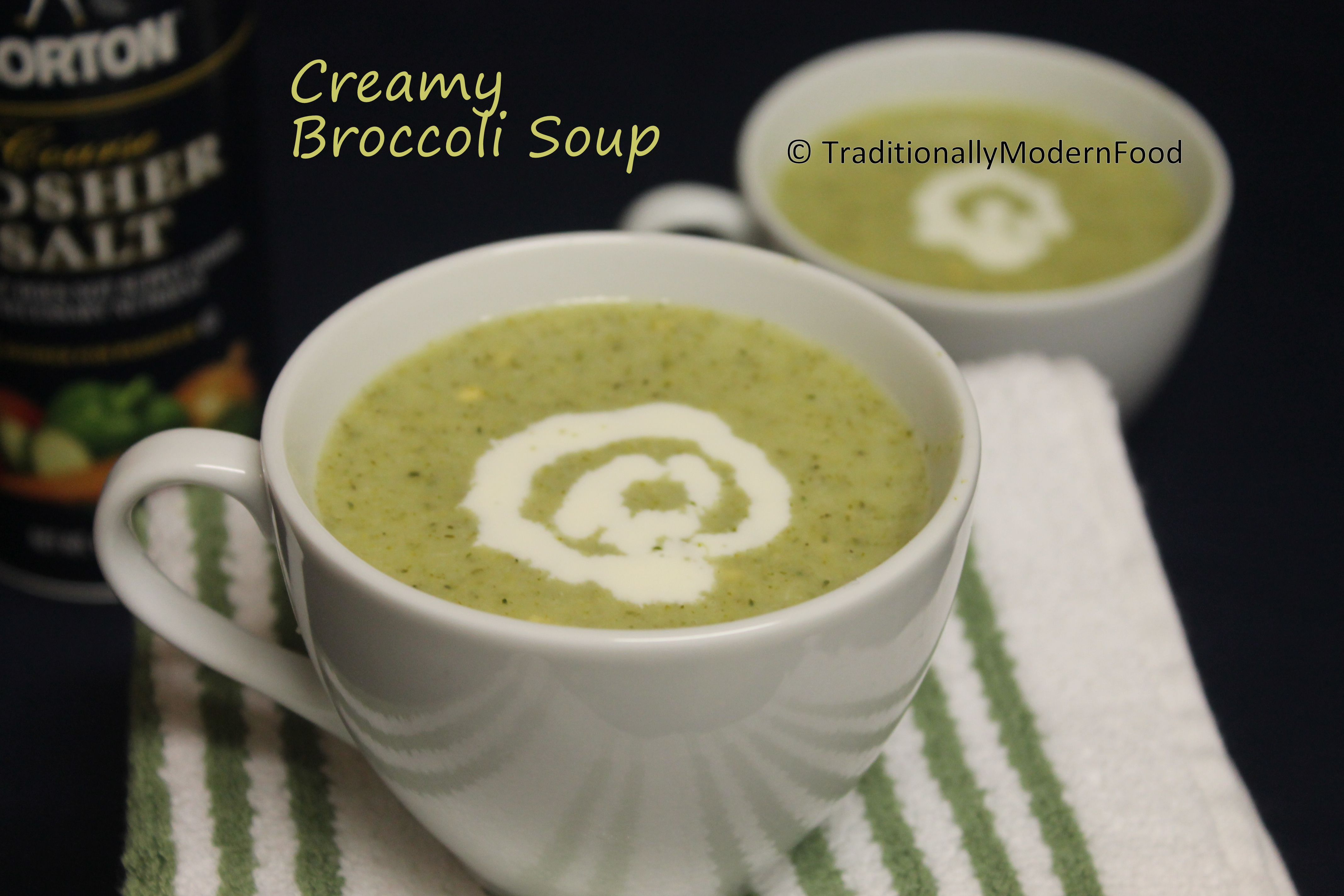 Creamy broccoli soup is a tasty flavorful soul with broccoli. Broccoli soup is one tasty way to make to give broccoli to kids. Cheese makes it extra flavorful.
Broccoli is one vegetable which took me a while may be more than that to try. I should say my first few attempts with broccoli was not great. I try to boil it like cauliflower and will lose it flavorful.
One day when we went to our friend's house for dinner she made creamy broccoli soup. The moment I heard broccoli o was so doubtful to try it. After seeing the way hubby Enjoyed the soup. I took a sip and loved it.

Finallt I have one favorite dish with broccoli. I got the creamy broccoli soup recipe from my friend and started doing it regularly.
Couple of months back Sujatha from SpicesNTreat asked me for a guest post.
It took me a while (more than that;-)) to send her the recipe. With my LO running around my legs its difficult to capture pictures and draft. The moment I take the camera he comes behind me:-) Luckily Sujatha understood my position and did not mind the delay.
Other soup varieties in a TMF,
Winter calls for soup and I thought of giving my creamy broccoli soup For guest post. My creamy broccoli soup in her space.
If you like broccoli flavor try,
Creamy Broccoli Soup
Ingredients:
Broccoli - 1, big cut into florets
Onion - 1/2, roughly chopped
Garlic - 1
Potato - 1, small peeled and cut into small chunks
Water - 2 cups
Butter - 2 tsp
Olive oil - 1 tsp
black pepper - to taste
Kosher Salt - as needed
Heavy whipping cream - 3 tbsp
Cheese - 3 tbsp
Method:
Add oil and butter to the pan, and when its hot add onion and garlic, sauté till the onions are translucent
Add broccoli and potato and sauté for 2 -3 minutes. Add water and cover the lid. Cook till the vegetables are fork tender and switch off. Let it come to room temperature. Put the vegetables in a mixie/ blender along with little vegetable stock and puree them to a smooth texture. Keep the remaining vegetable stock in the pan
Transfer the puree to the same pan containing vegetable stock, mix well. Add salt and pepper. Cook in low heat. Add cheese and cream, cook in low heat till the cheese melts, switch off and enjoy the warm soup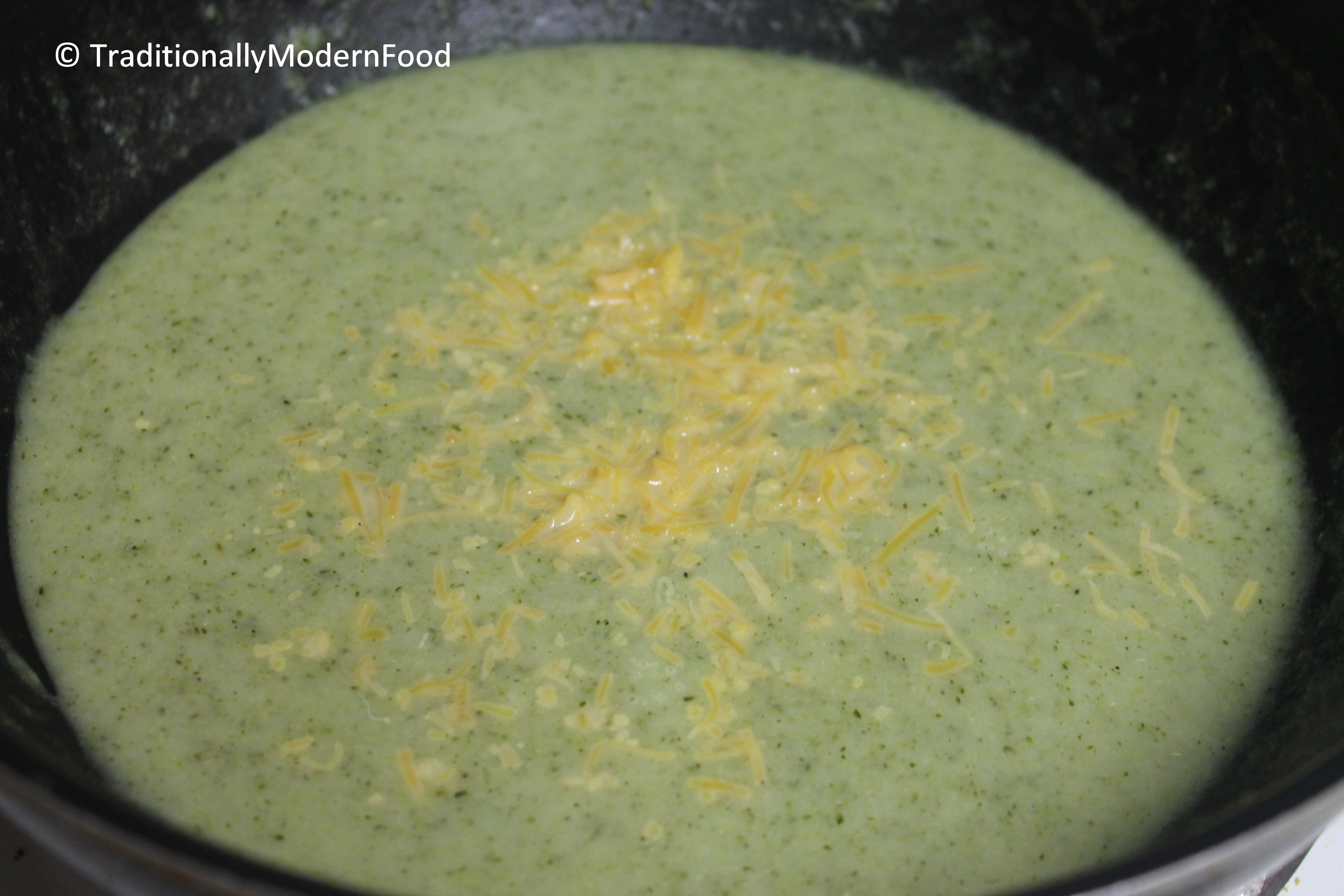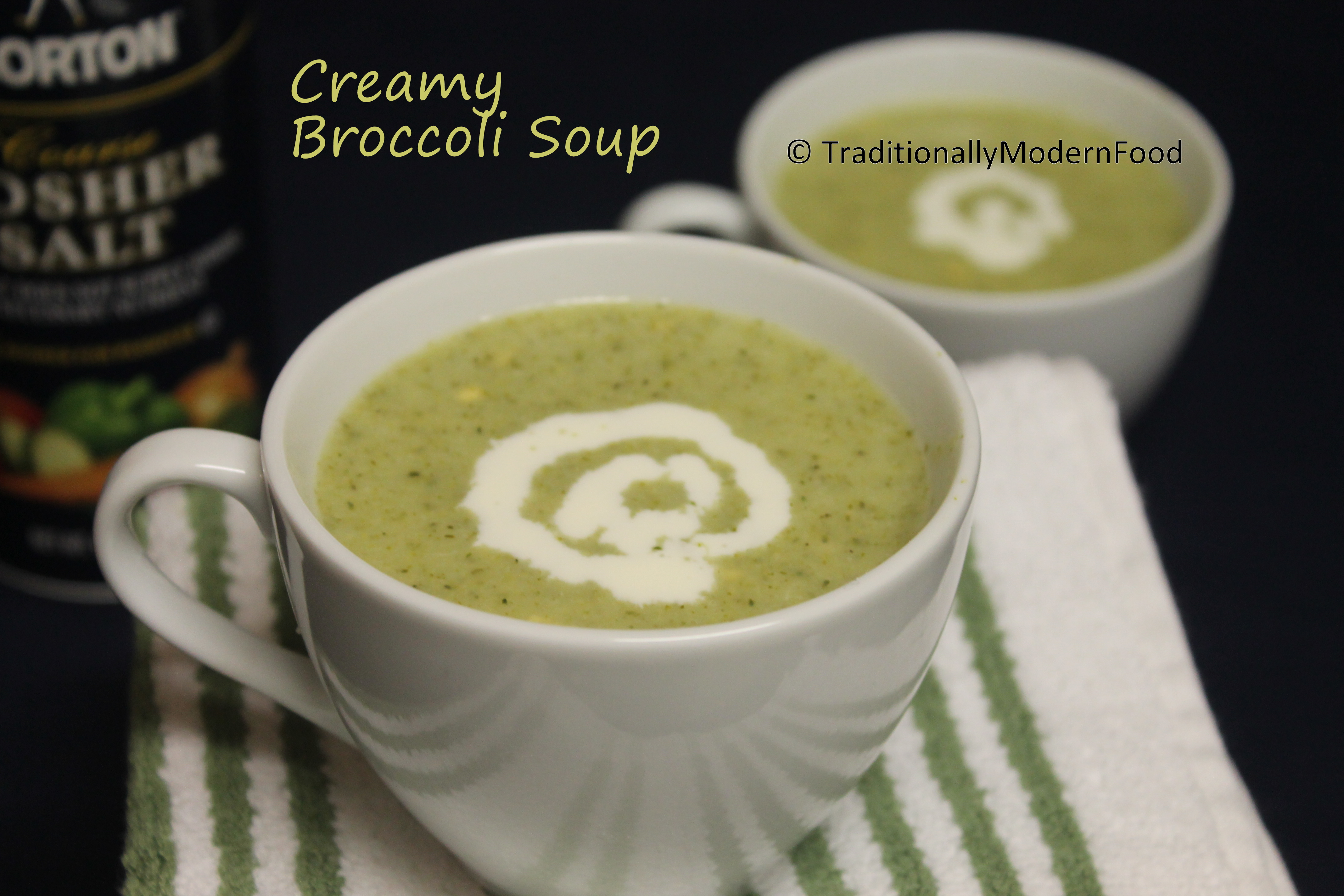 Ingredients
Broccoli - 1

big cut into florets

Onion - 1/2

roughly chopped

Garlic - 1

Potato - 1

small peeled and cut into small chunks

Water - 2 cups

Butter - 2 tsp

Olive oil - 1 tsp

black pepper - to taste

Kosher Salt - as needed

Heavy whipping cream - 3 tbsp

Cheese - 3 tbsp
Instructions
Add oil and butter to the pan, and when its hot add onion and garlic, sauté till the onions are translucent

Add broccoli and potato and sauté for 2 -3 minutes. Add water and cover the lid. Cook till the vegetables are fork tender and switch off. Let it come to room temperature. Put the vegetables in a mixie/ blender along with little vegetable stock and puree them to a smooth texture. Keep the remaining vegetable stock in the pan

Transfer the puree to the same pan containing vegetable stock, mix well. Add salt and pepper. Cook in low heat. Add cheese and cream, cook in low heat till the cheese melts, switch off and enjoy the warm soup