Elai vadam | Yelai vadam| Vadaam recipe | Ellai vadam | Illai vadam |இலை வடாம் | Thali vadam | how to make illai vadam | rice papad | Arisi appalam | summer special vadam recipe | traditional south Indian rice papad | easy rice vadam | stand vadam | exhibition vadam | papad recipe with detailed step-by-step photo and video recipe. Check out the illai vadam video and if you like the video pls SUBSCRIBE to my channel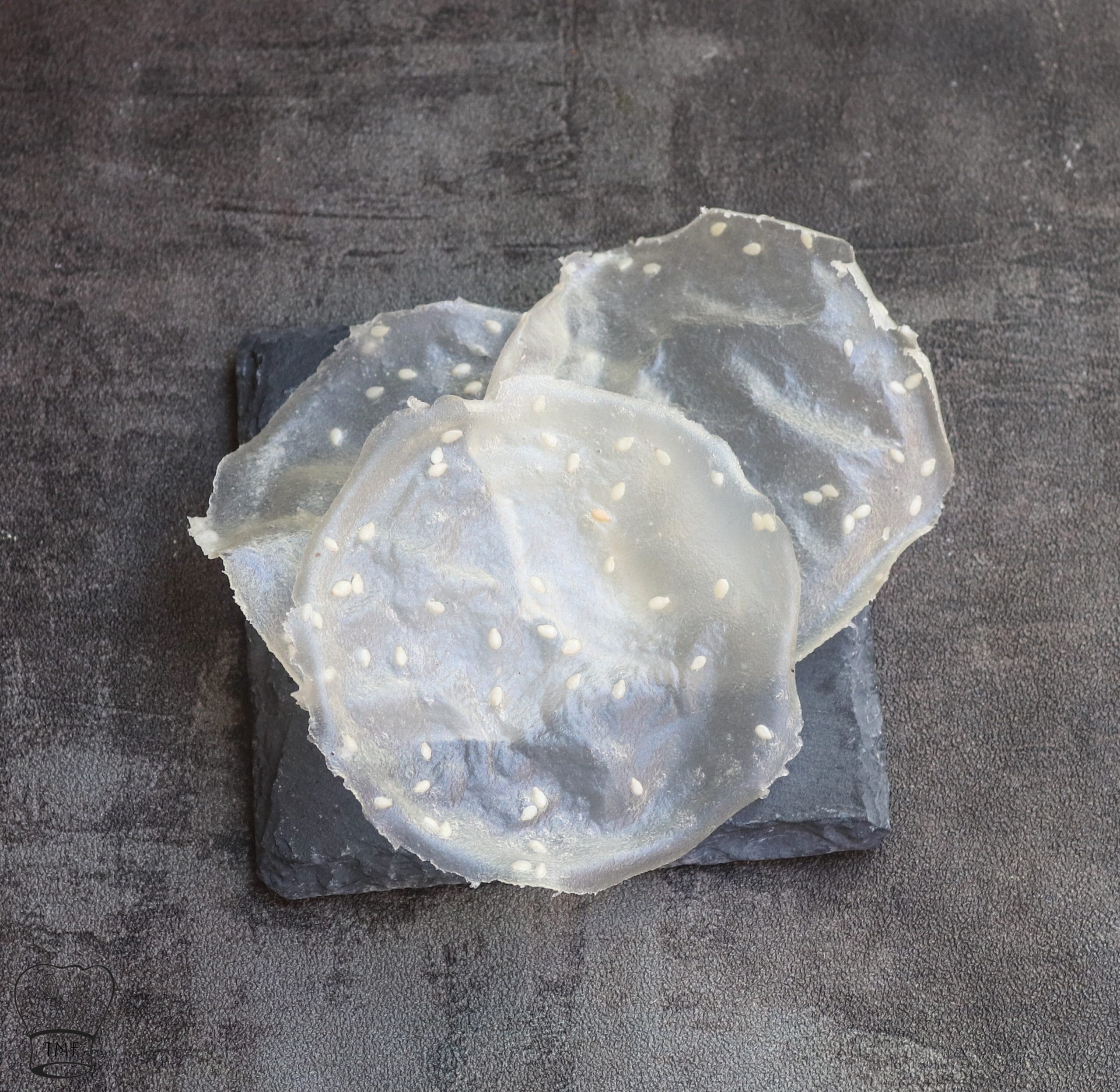 Elai vadam | Yelai vadam| Vadaam recipe | Ellai vadam | Illa vadam | Thali vadam | how to make illai vadam is a tasty instant vadam recipe that doesn't require a sunny day. Elai vadam gets dried quickly you can also make it and dry them indoors. No soak, no ferment instant vadam with rice flour.
Elai vadam with rice flour | Instant vadam recipe
Traditionally Ellai vadam is prepared by soaking the rice for few hours then grind and ferment the batter but this instant elai vadam with rice flour. No need to soak/stir and prepare the vadam batter. grind, steam, and dry - instant ilai vadam is ready
Should I grind rice flour?
Always buy fine rice flour for Elai vadam. Grinding rice flour is optional but I prefer doing it as it is easy to mix lump-free ilai vadam batter and also rice flour blends well.
Should I use lemon juice?
Yes as we don't ferment the batter I recommend using lemon juice. If you prepare ilai vadam after fermenting the batter, you can skip it, but lemon juice is a must for the instant version.
Can I add chilli flakes?
Yes, you can add chilli flakes according to your taste. You can also grind green chilli and make this south Indian rice papad.

How much water should I add for vadam?
For 1/2 cup rice flour, you need 1/2 cup + 1 tablespoon of water if you are going to alter the quantity of vadam batter adjust the water accordingly. The quantity of water may slightly vary depending on the rice flour you use. This proportion will yield thin vadam but make sure you add very little batter while streaming
How to check if my Elai vadam batter is in the right consistency?
Take very little better on the back of the spoon if you try to wipe the batter with your hand it wipes out clean without traces then better is in the right consistency
Thin Ellai vadam
Always try to make thin ella vadam. Thick vadam takes a longer time to cook and doesn't dry properly. If you are making steamed ila arisi Vadam for the first time, I would recommend to try one vathal at first and then adjust the thickness for subsequent batches
Will the Vathal get stick to the plate if I make it thin?
No, it won't. Always grease coconut oil before adding every batch of ella vadam batter it helps for easy unmolding of vadam
How long should I sundry vadam?
I prepared this vadam when we had 80 degrees Fahrenheit so I utilized the sun. Sun-dried for few hours, I flipped then again kept till vadam turned glossy. The drying time is relative. You can even prepare arisi vathal on a cloudy day. Fan dry the vadam the entire day just when you get the sun, keep it outdoor. Avoid rainy day
How many Elai Vadam will I get for this quantity?
It depends on the size of your vadam.
How will I know if my instant elai vadam is dried properly?
Dried vadam turns glossy and if you try to bend they break into pieces.
Is Elai vadam postpartum friendly?
Yes, you can give elai vadam to new moms. you can use cumin seeds instead of sesame seeds. Instead of deep-frying the vadam roast them in the microwave or directly in flame and serve.
Can I use Asofeotida for Arisi vathal?
It might alter the flavor of vadam so I generally soil it. If you are planning to use very little
How to make a big exhibition Appalam?
Use the biggest plate that will fit into your cooker/ idli pan and follow the rest of the procedure
Why my vadam is not crispy?
For crispy vadam always make thin ela rice Vadam and dry it well. Fry when the oil is hot and make sure you add enough oil for trying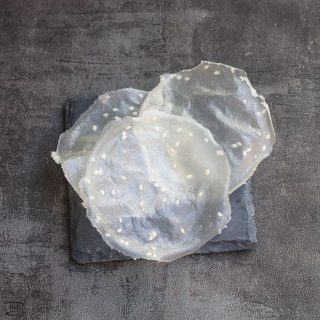 Ingredients
1/2

cup

rice flour

1/2

teaspoon

salt

water 1/2 cup + 1 tbsp

1/2

teaspoon

sesame seed

1/2

teaspoon

lemon juice
Instructions
In a mixie jar take rice flour, salt, and water and grind into a smooth jump free batter

Transfer the ground mixture into a container

Add 1 tablespoon of water to the mixie jar, mix well and add it

Furthermore, add sesame seeds and mix well

Add lemon juice and mix

Make sure the batter is runny. If you try to wipe the batter on the spoon it goes off without a trace, then the batter is in the right consistency

Grease the vadam plate with coconut oil. If you have an ellai vadam stand use it. I didn't have it so I used stainless steel plate

Take a small portion of the batter and add it to the greased lid

Tilt and spread. If you see excess batter after spreading wipe them

I have used idli pan to steam the ella vadam

Fill the pan with water place a small cup inverted and keep the stainless steel plate on top of the cup

steam for around 3 minutes  until the dough turns transparent and nonsticky

Immediately keep the plate  aside to cool

Meanwhile, add batter to greased plate steam the subsequent batches

After the steamed vadam plate is completely cool, run a sharp knife around the outer ring and take out the vadam

Place the vadam in a parchment paper/cabinet liner or plastic sheet and sundry

Steam each batch leave a gap and place without overlapping

After one side is dry,  flip and dry another side too

Since thin vadam is steam cooked it gets dried in a day even on less sunny days

Dried vadam turns glossy and easy breakable

store the vadam in an airtight container

In a wide heavy-bottomed pan heat oil

Once when oil is hot fry vadam in batches

After one side is fried, flip and cook another side

Drain the oil and enjoy the vadam
Video
Notes
I always use this water measurement and it works fine. depending on the rice flour use if you feel the batter is thick Adjust the water accordingly
Always use fine rice flour
Asofeotida alters vadam taste, so avoid it
For postpartum vadam recipe skip sesame seeds, and use cumin seeds
Don's skip lemon juice. It helps to turn instant rice
flour vadam crispy
Dry the Elai vadam well before consuming/ storing
You can add sesame seed instead of cumin seeds
You can use Green chilli instead of chilli flakes
Always Store vadam in an airtight container and deep fry in oil when required
If you don't have sunny day you can also dry under fan and then keep under sun
If you try to fry the vadam that is not dried properly it will burst in the oil because of the moisture so always dry vadam well
We always need to add a little less salt for papad because we feel the vadam is saltier upon drying. I added the salt based on my family preference but you can adjust according to your taste
Steam cook the Ela vadam till they turn nonsticky
I have used parchment paper to dry vadam but you can use a plastic sheet or cabinet liner
Ingredients
rice flour 1/2 cup
salt 1/2 tsp
water 1/2 cup + 1 tablespoon mixie water
sesame seed 1/2 tsp
Lemon juice 1/2 tsp
How to make Elai vadam
In a mixie jar take rice flour, salt, and water and grind into a smooth jump free batter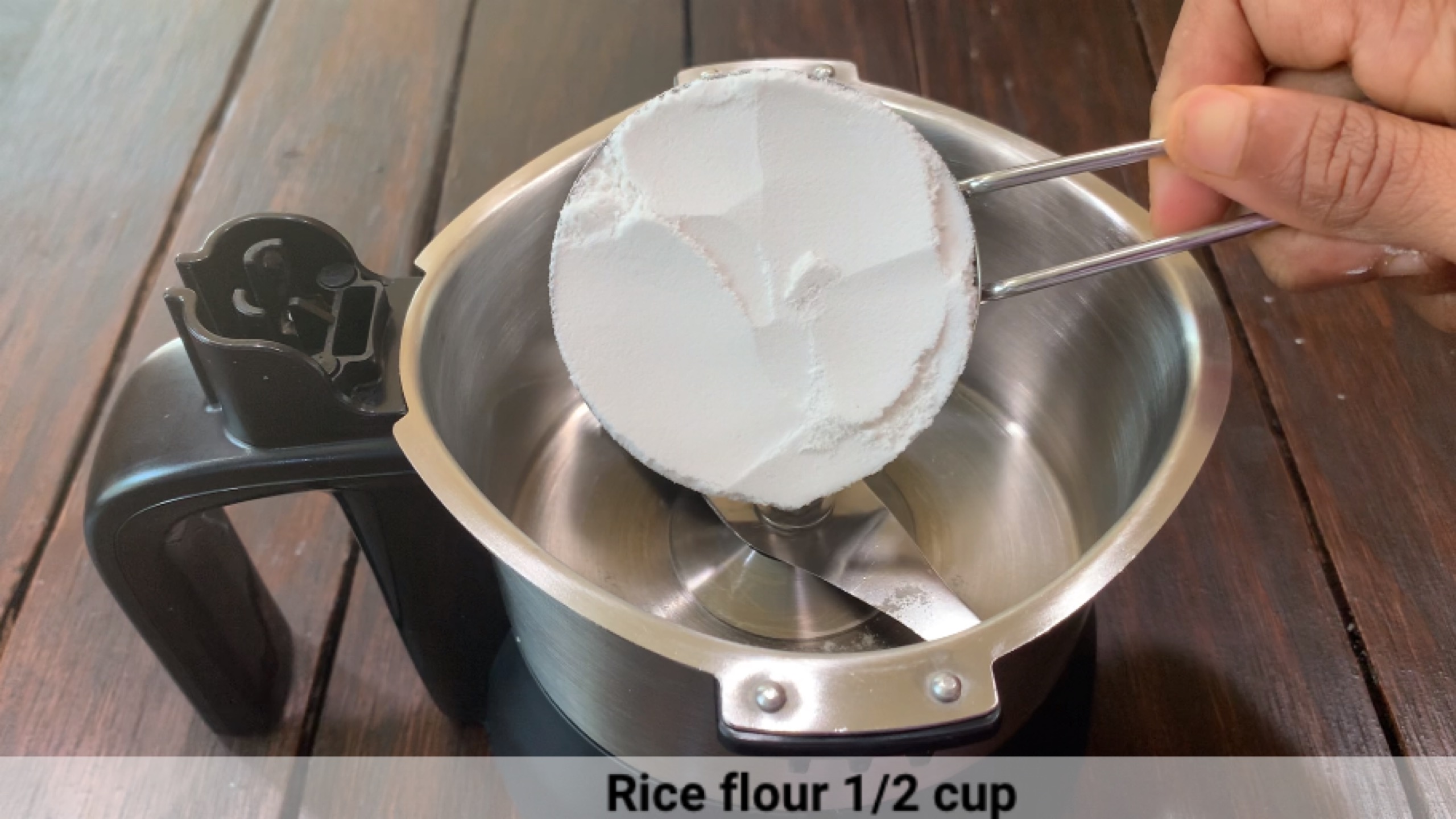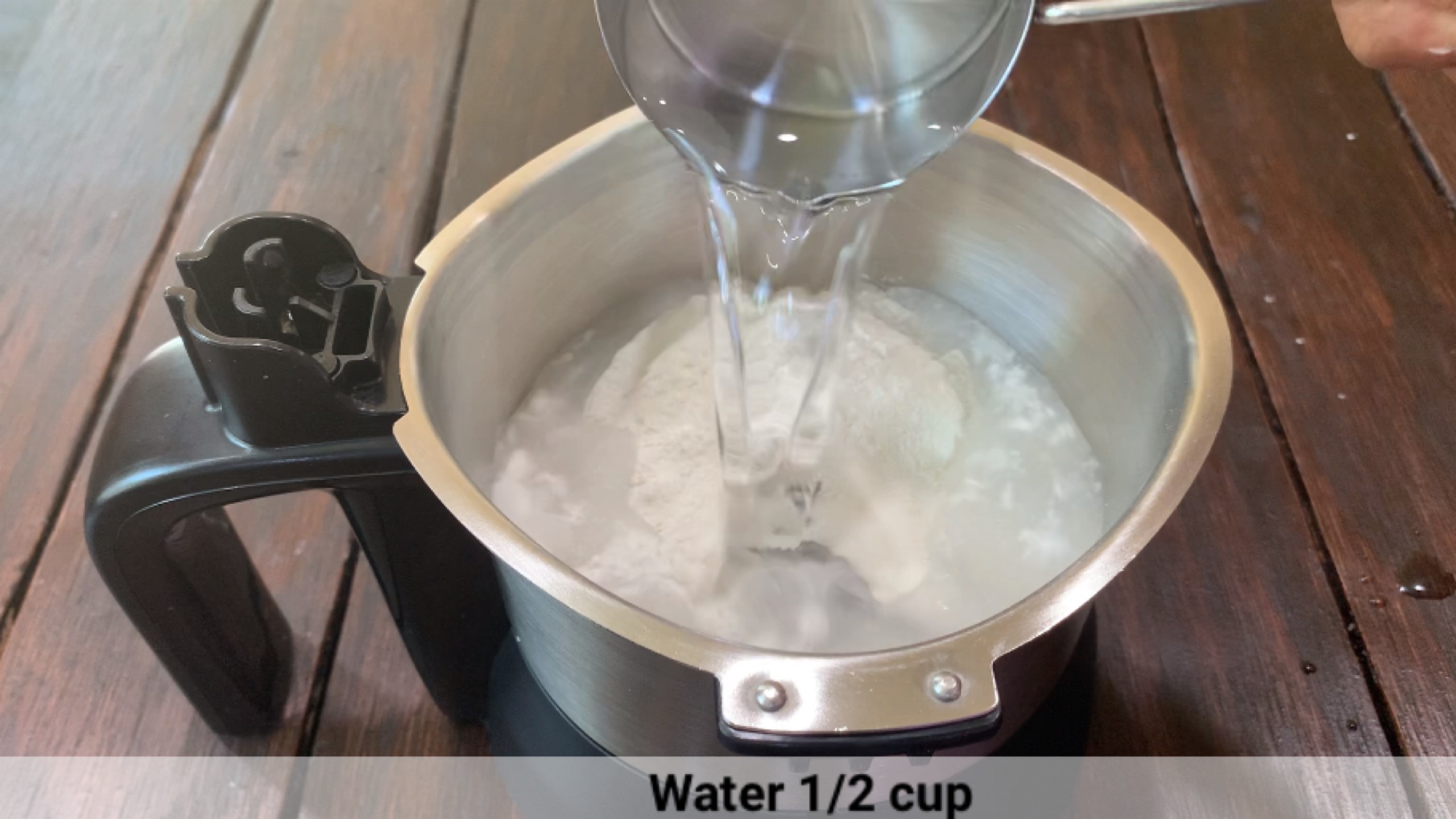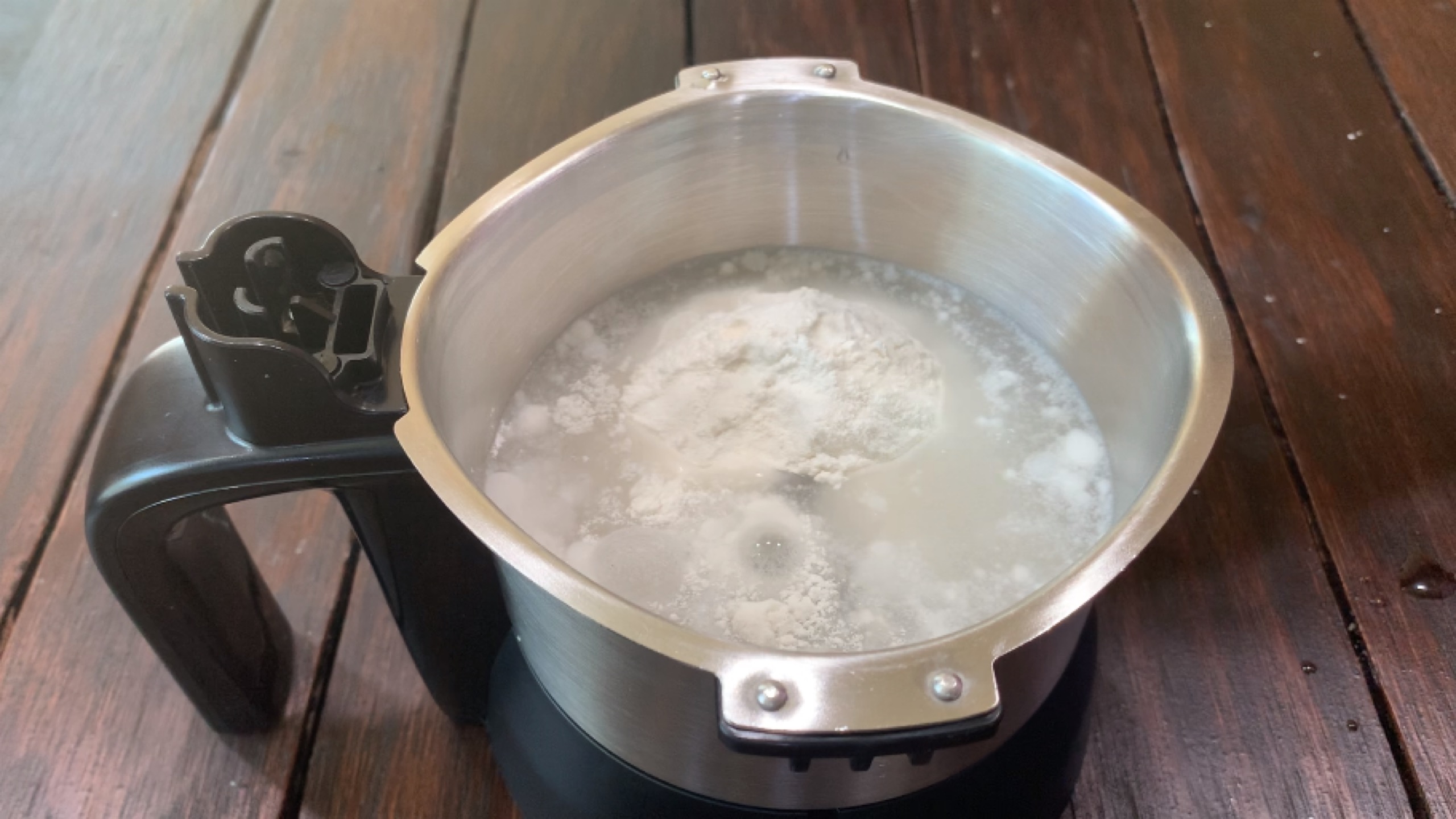 Transfer the ground mixture into a container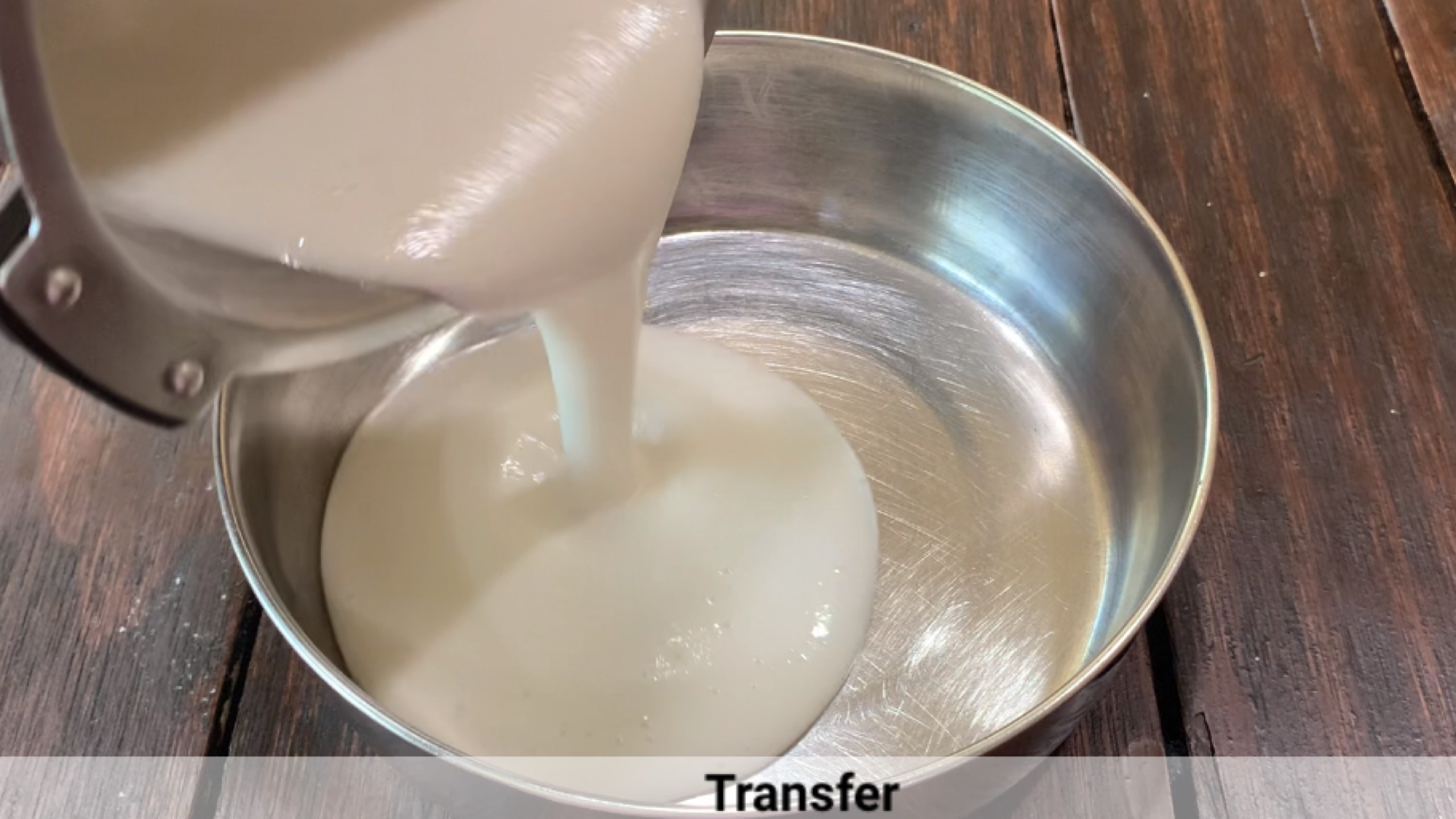 Add 1 tablespoon of water to the mixie jar, mix well and add it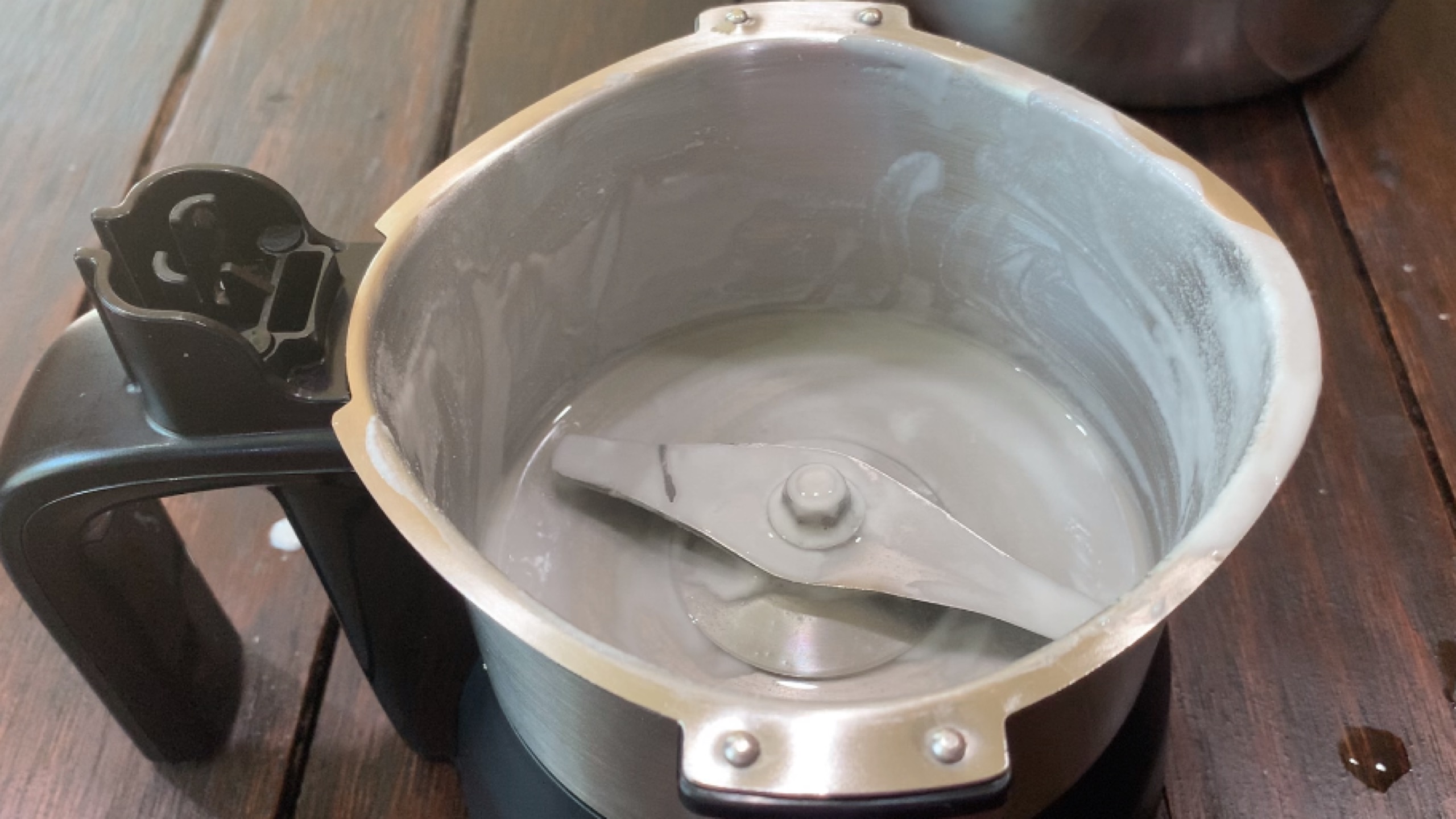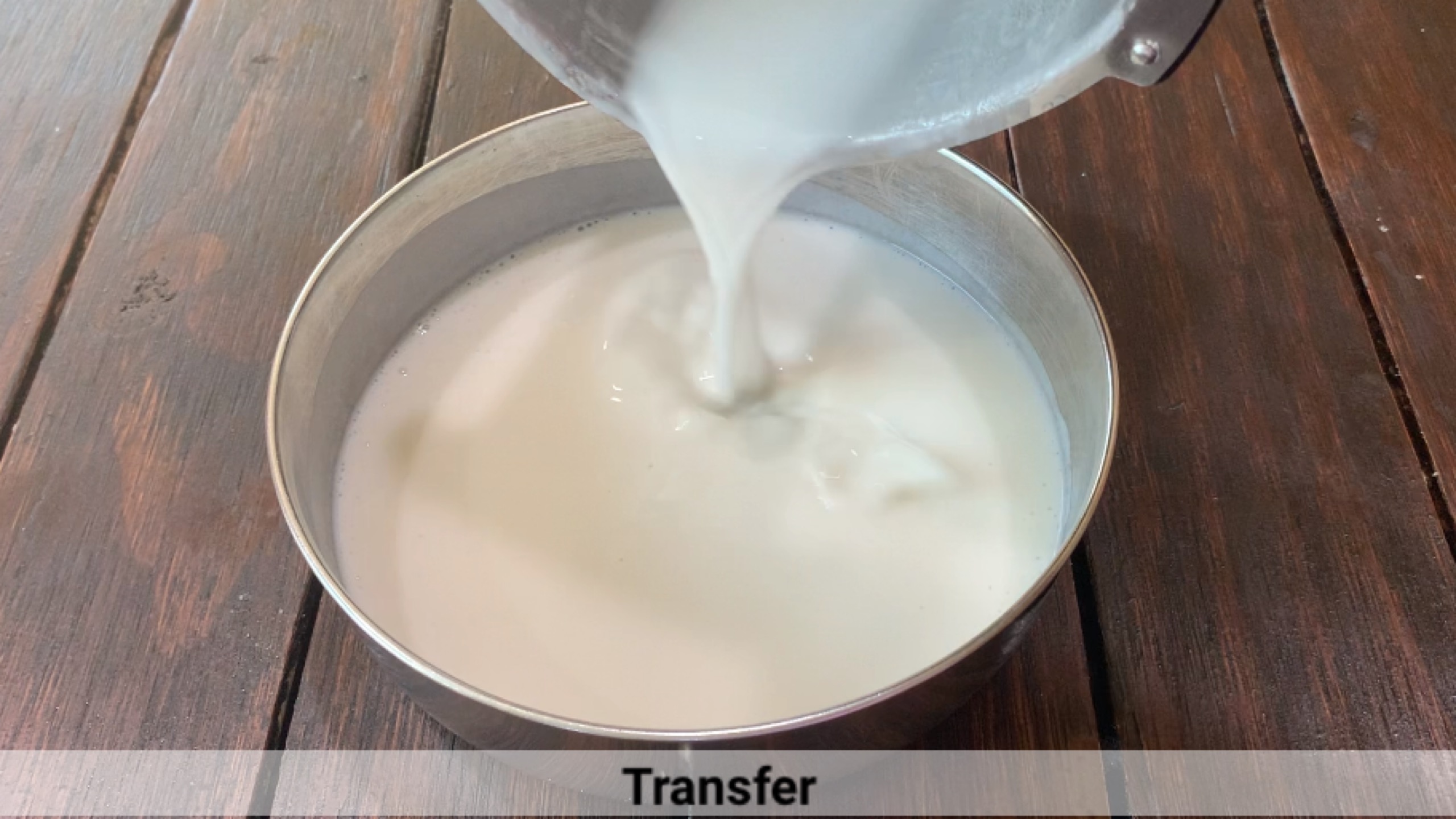 Furthermore, add sesame seeds and mix well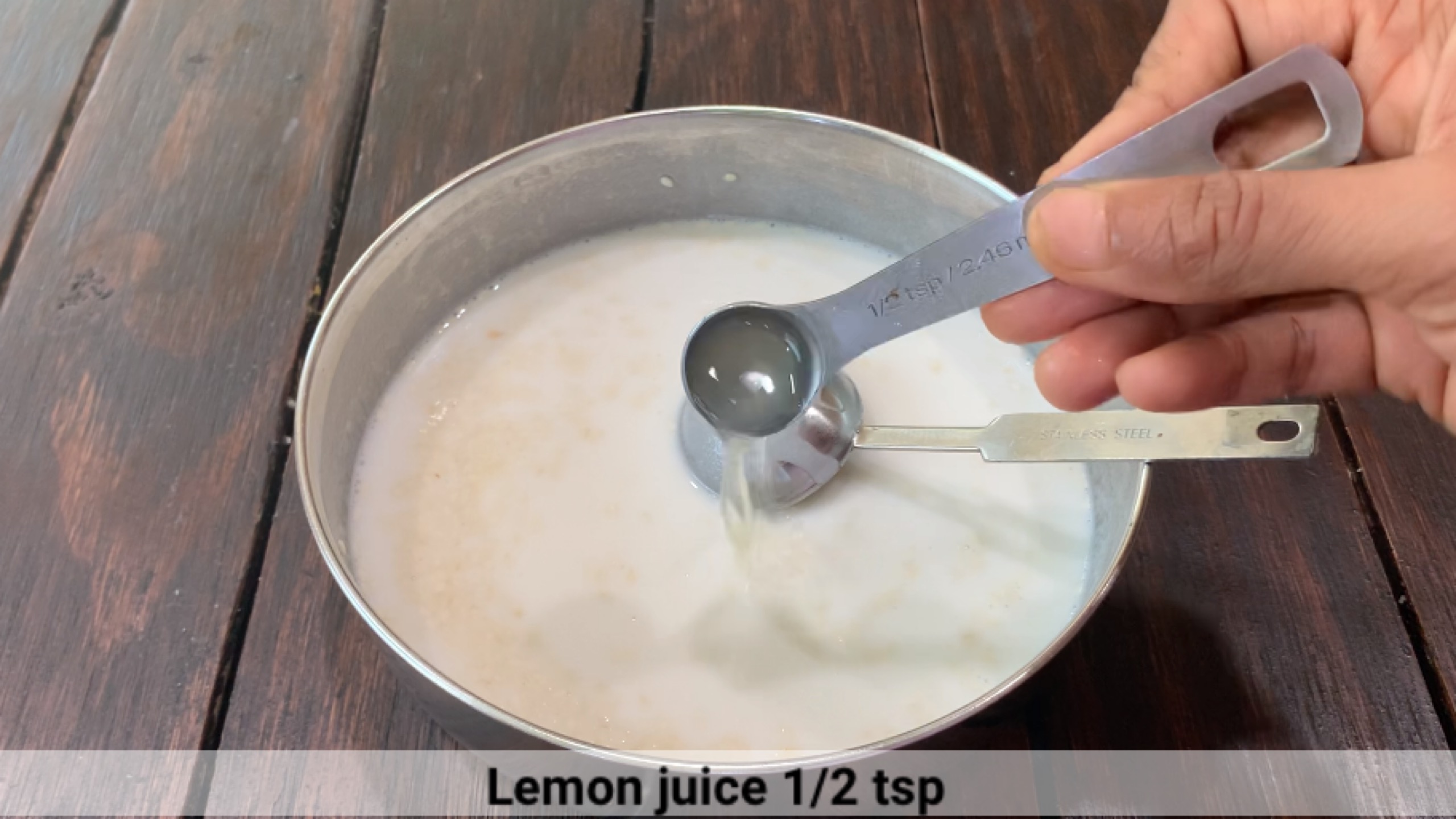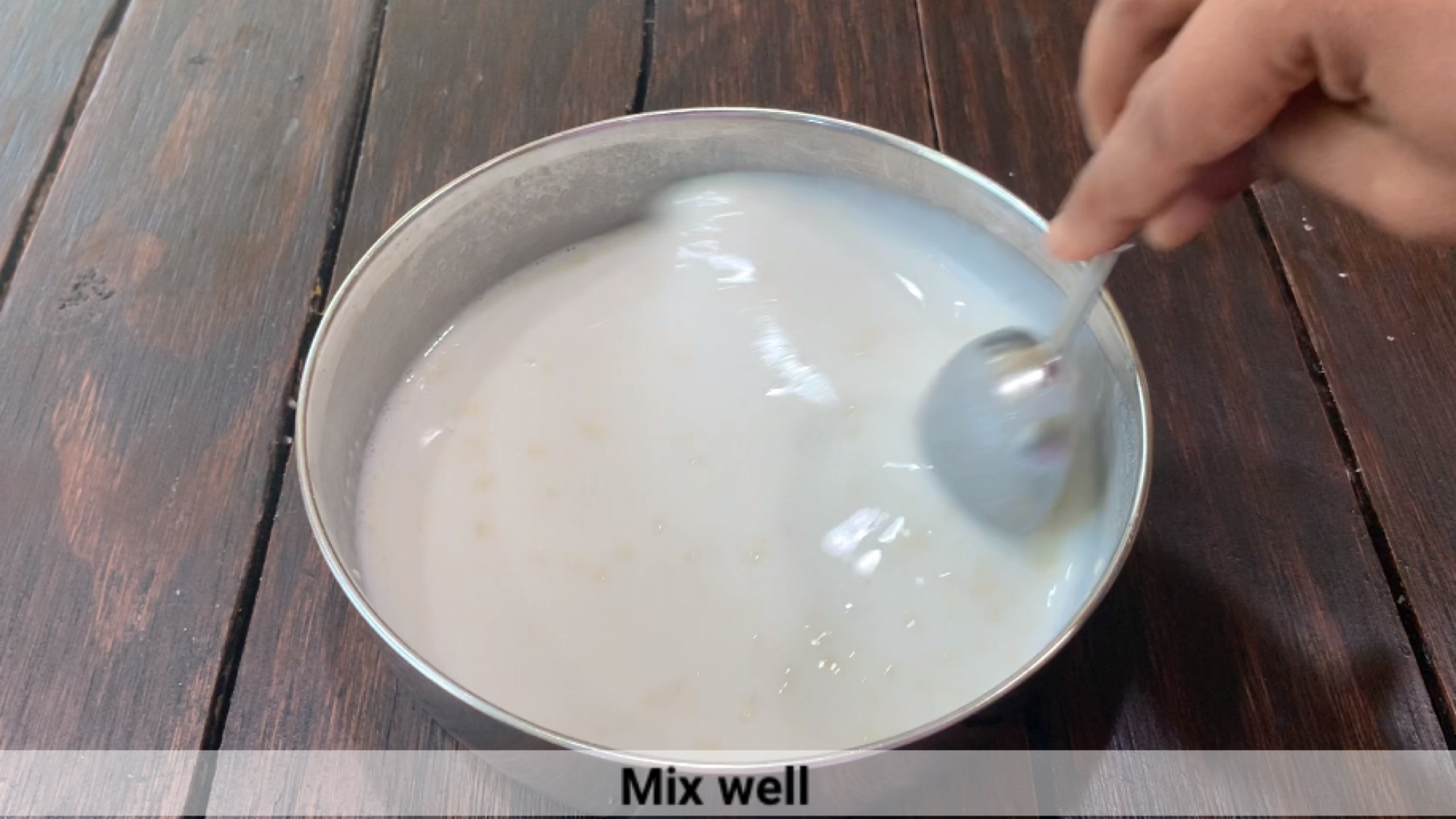 Make sure the batter is runny. If you try to wipe the batter on the spoon it goes off without a trace, then the batter is in the right consistency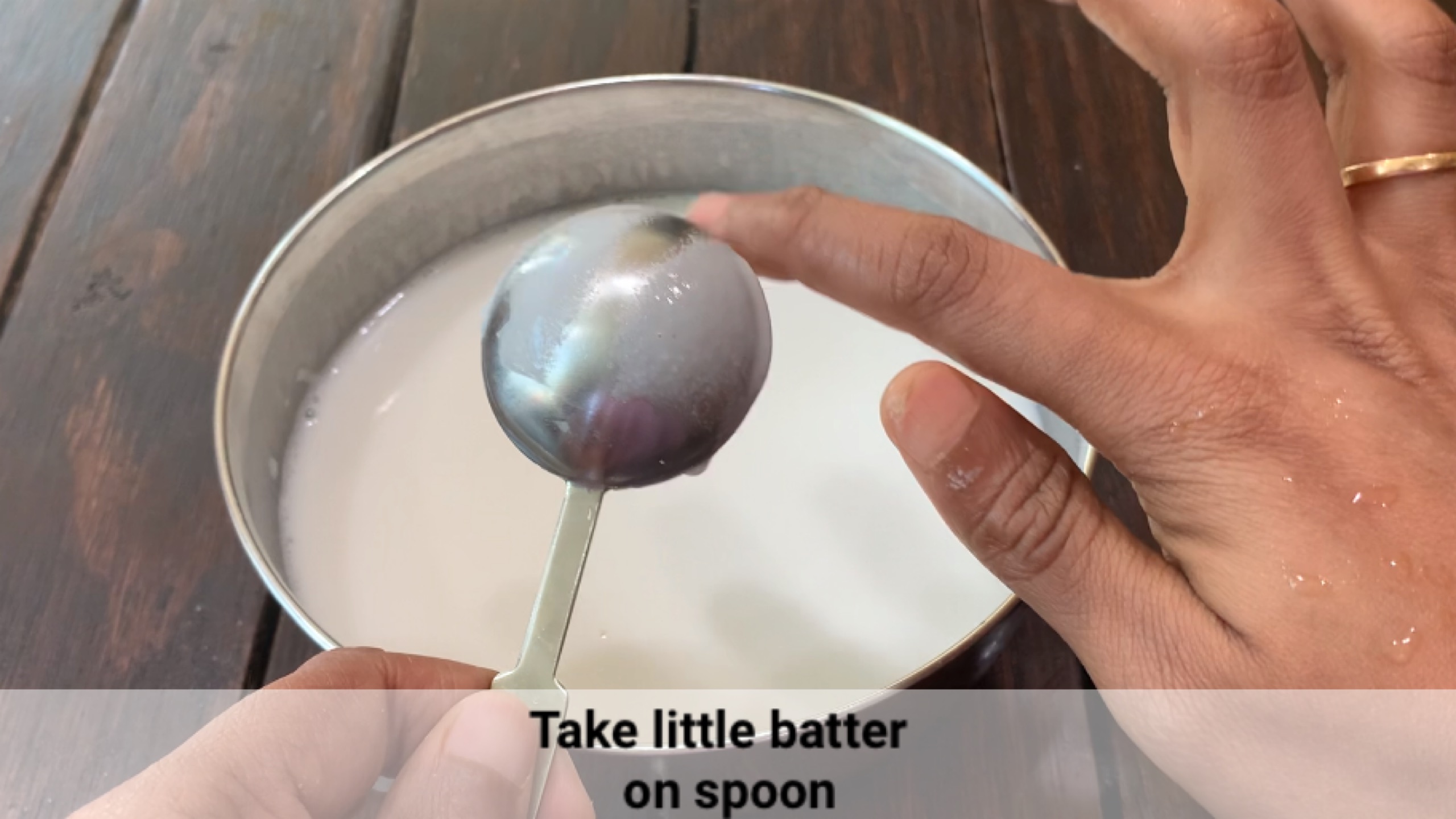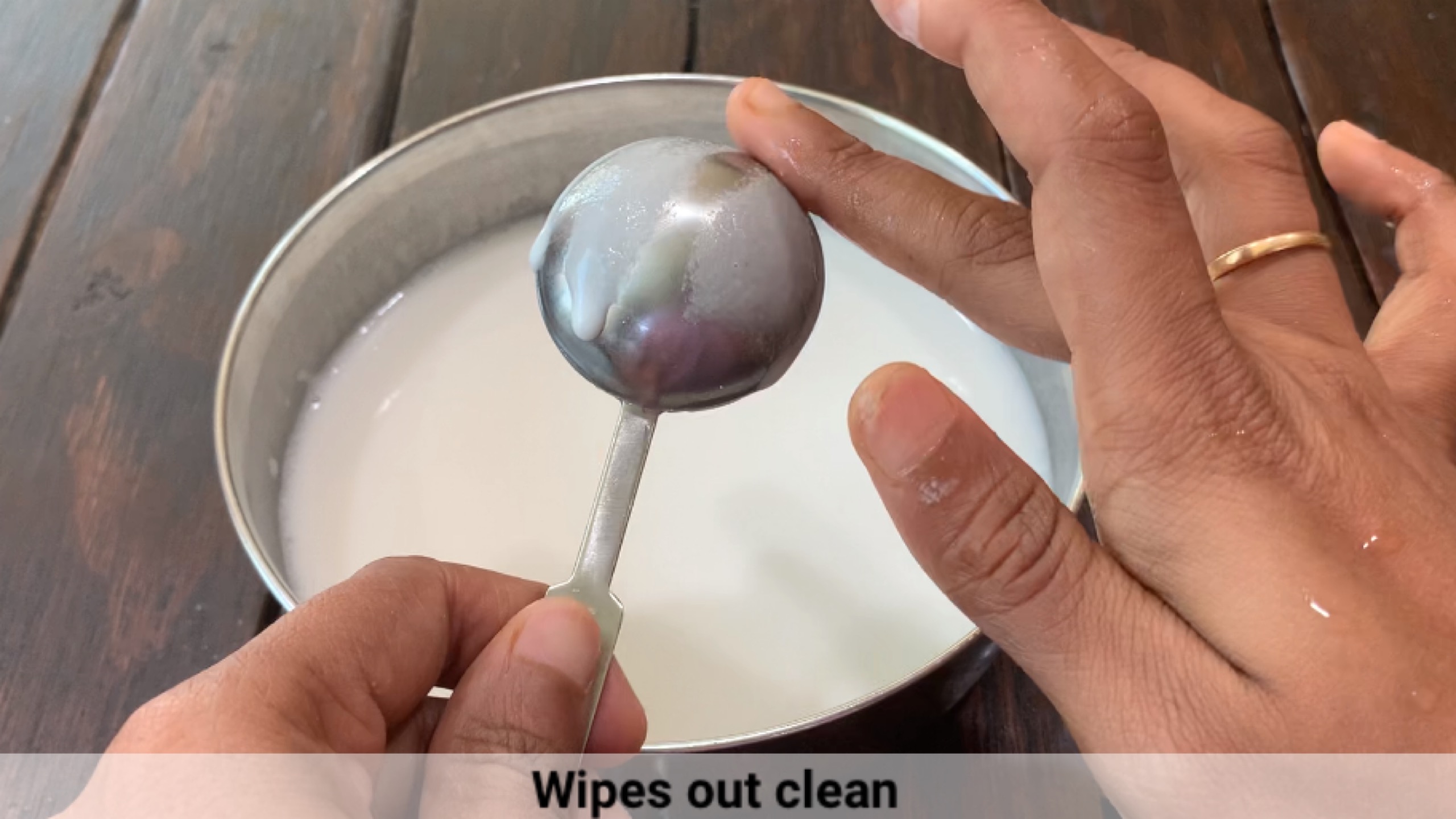 Grease the vadam plate with coconut oil. If you have an ellai vadam stand use it. I didn't have it so I used stainless steel plate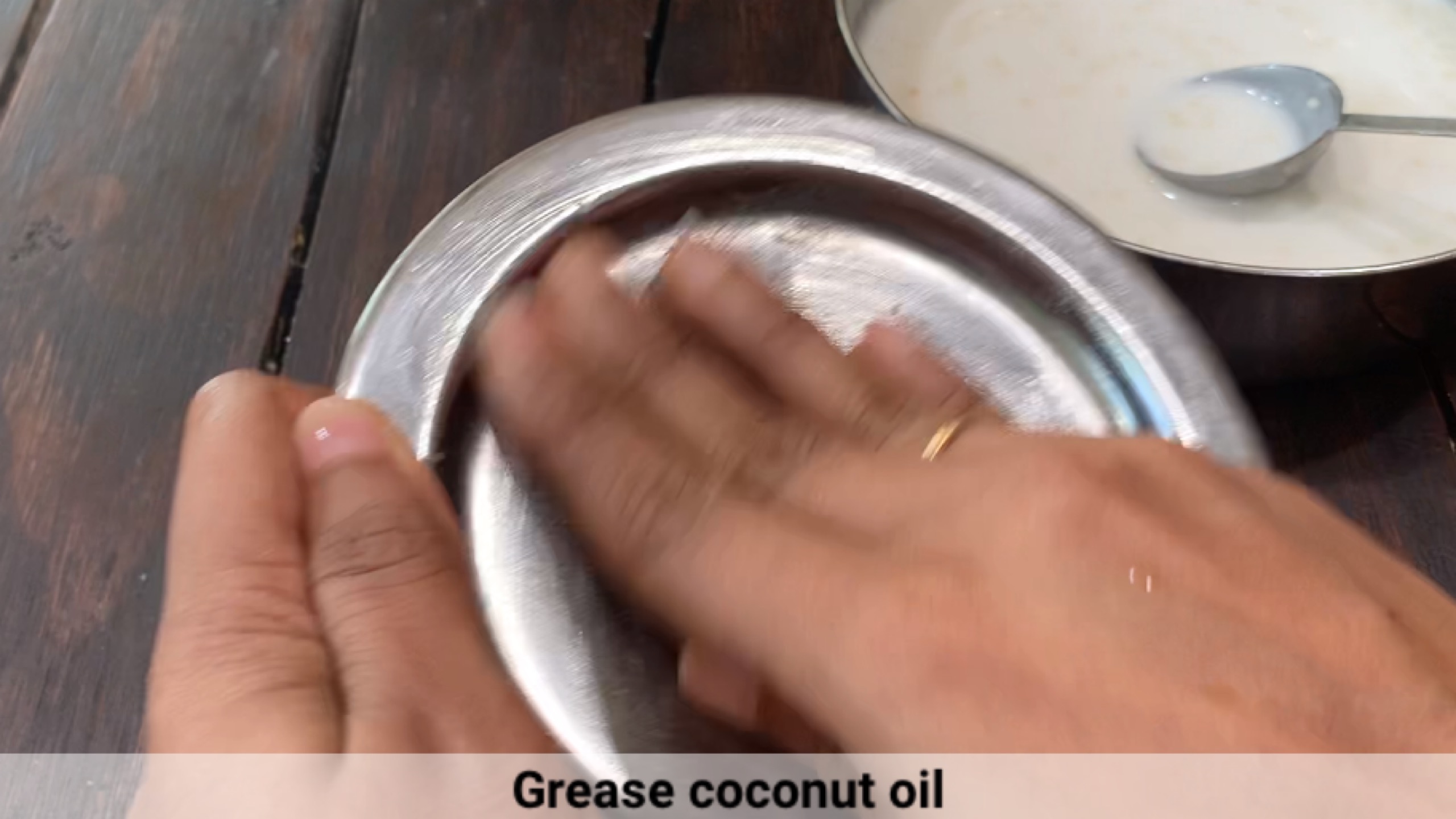 Take a small portion of the batter and add it to the greased lid
Tilt and spread. If you see excess batter after spreading wipe them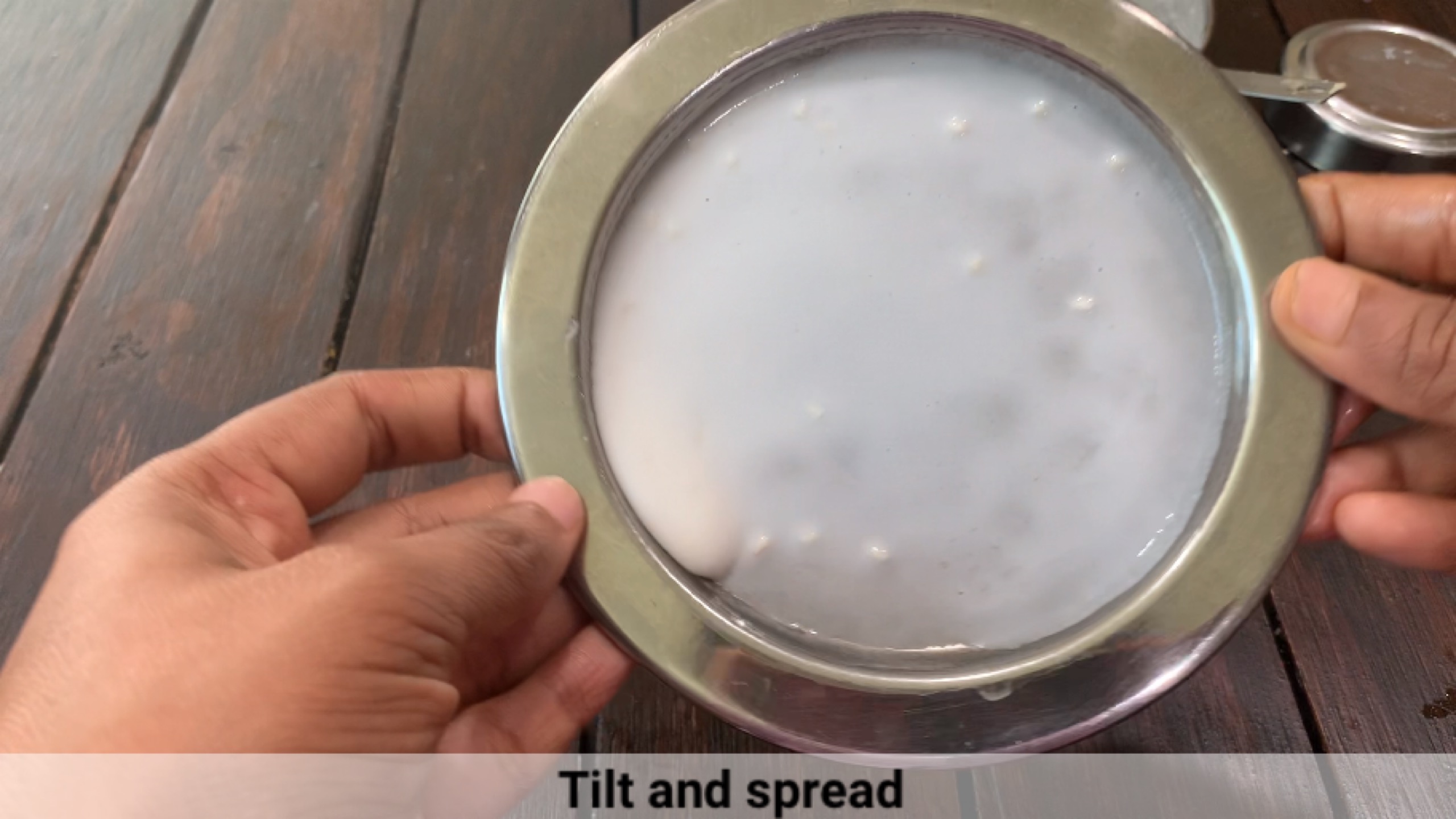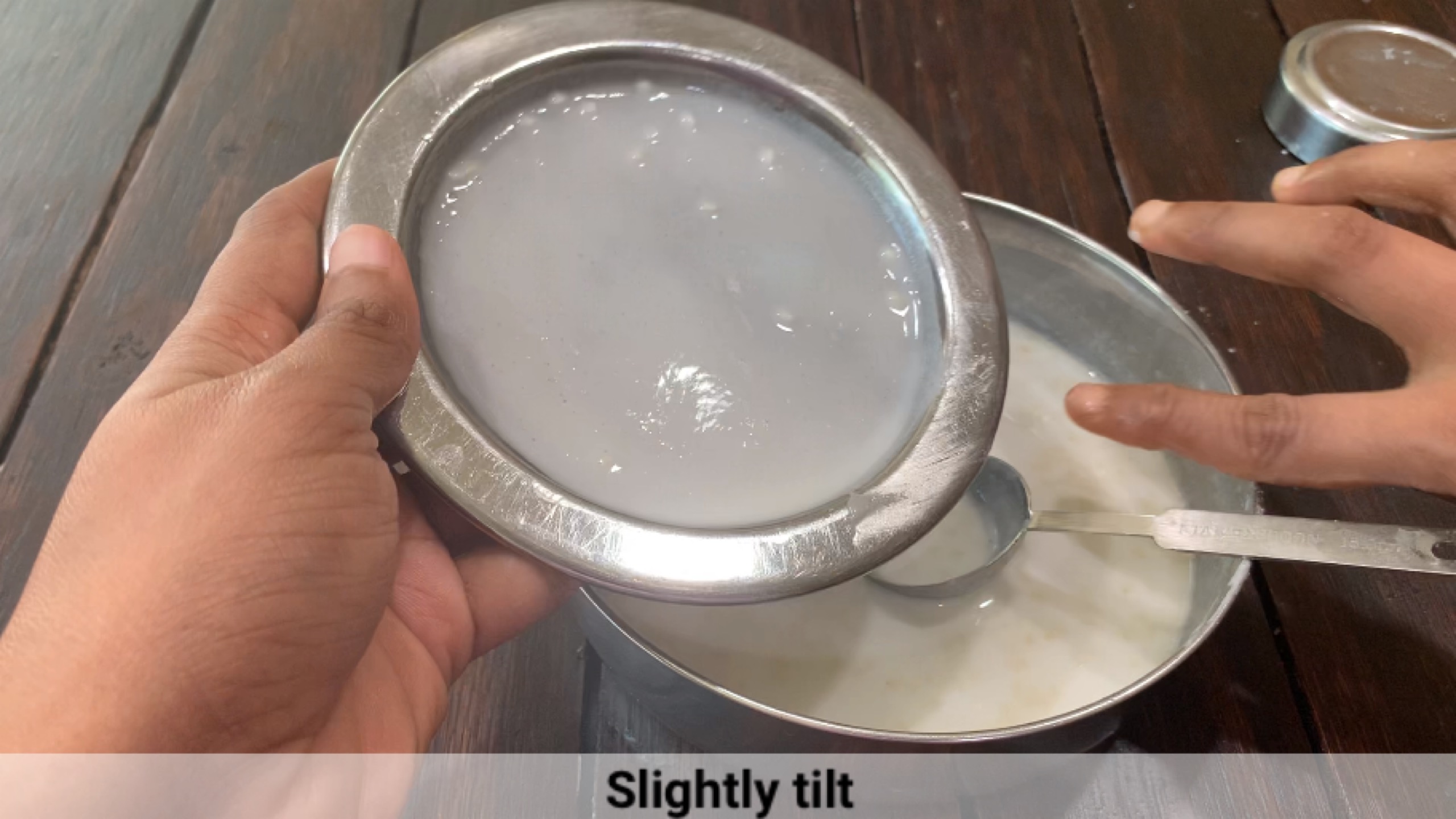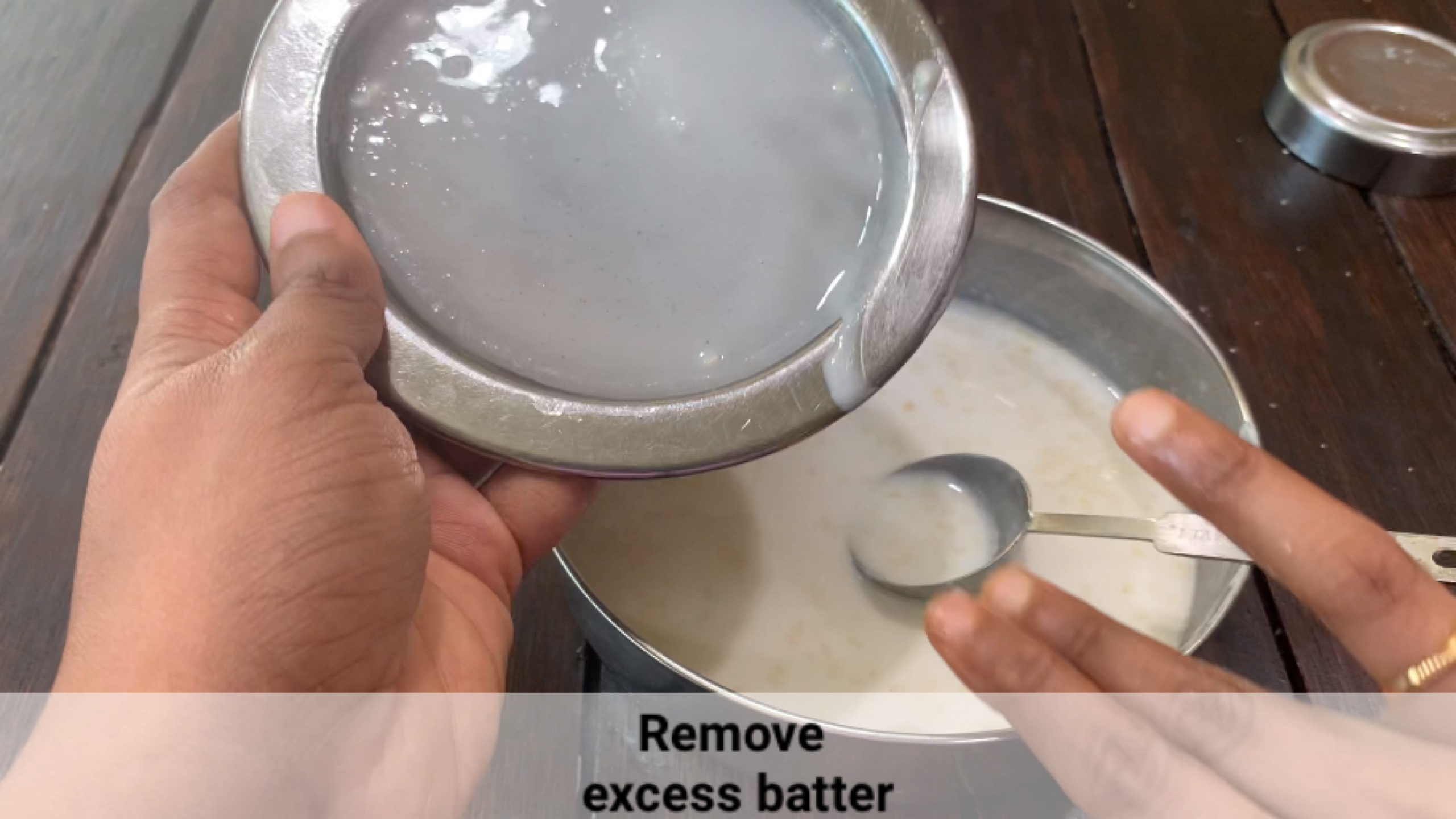 I have used idli pan to steam the ella vadam

Fill the pan with water place a small cup inverted and keep the stainless steel plate on top of the cup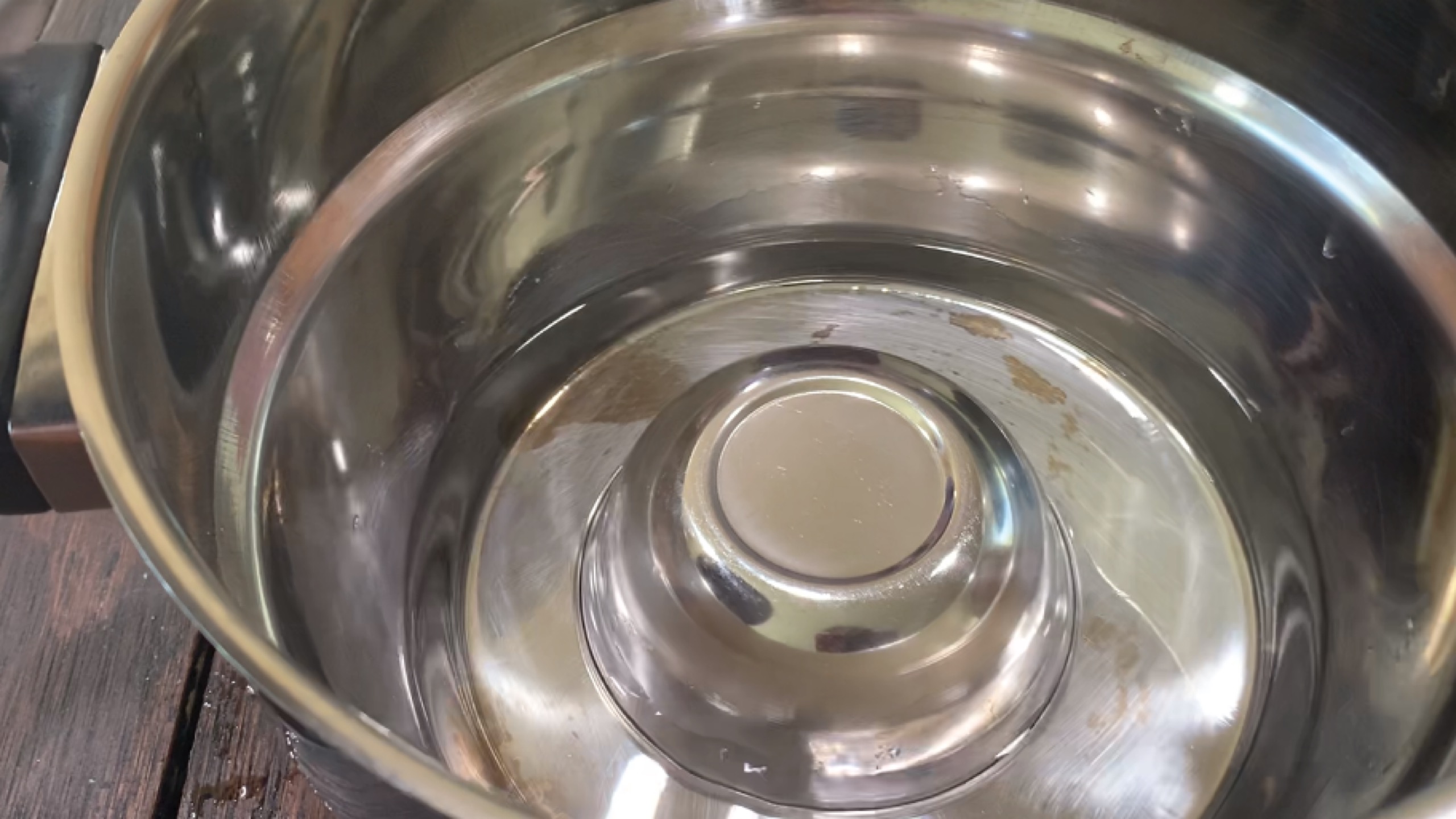 steam for around 3 minutes

until the dough turns transparent and nonsticky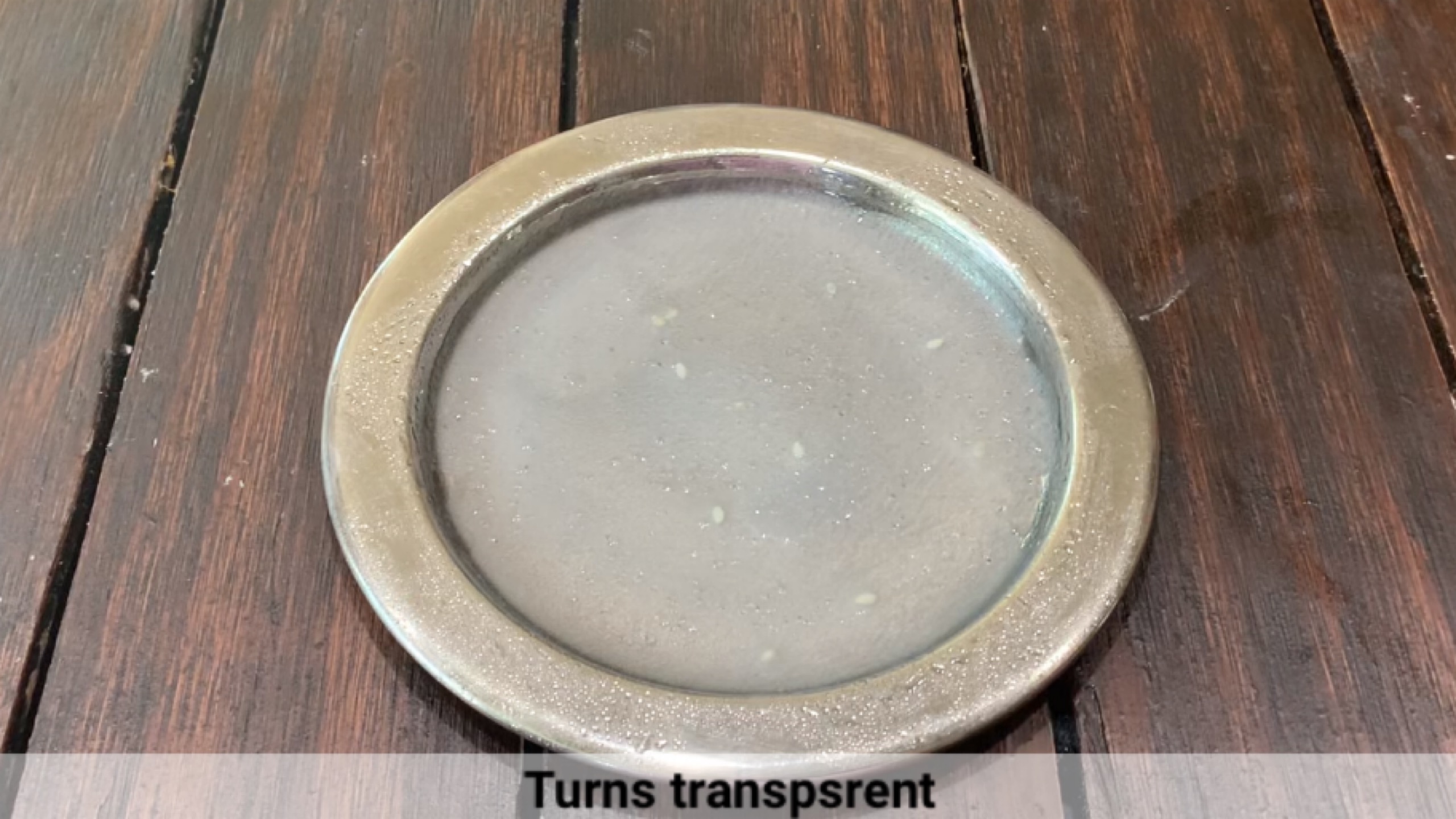 Immediately keep the plate

aside to cool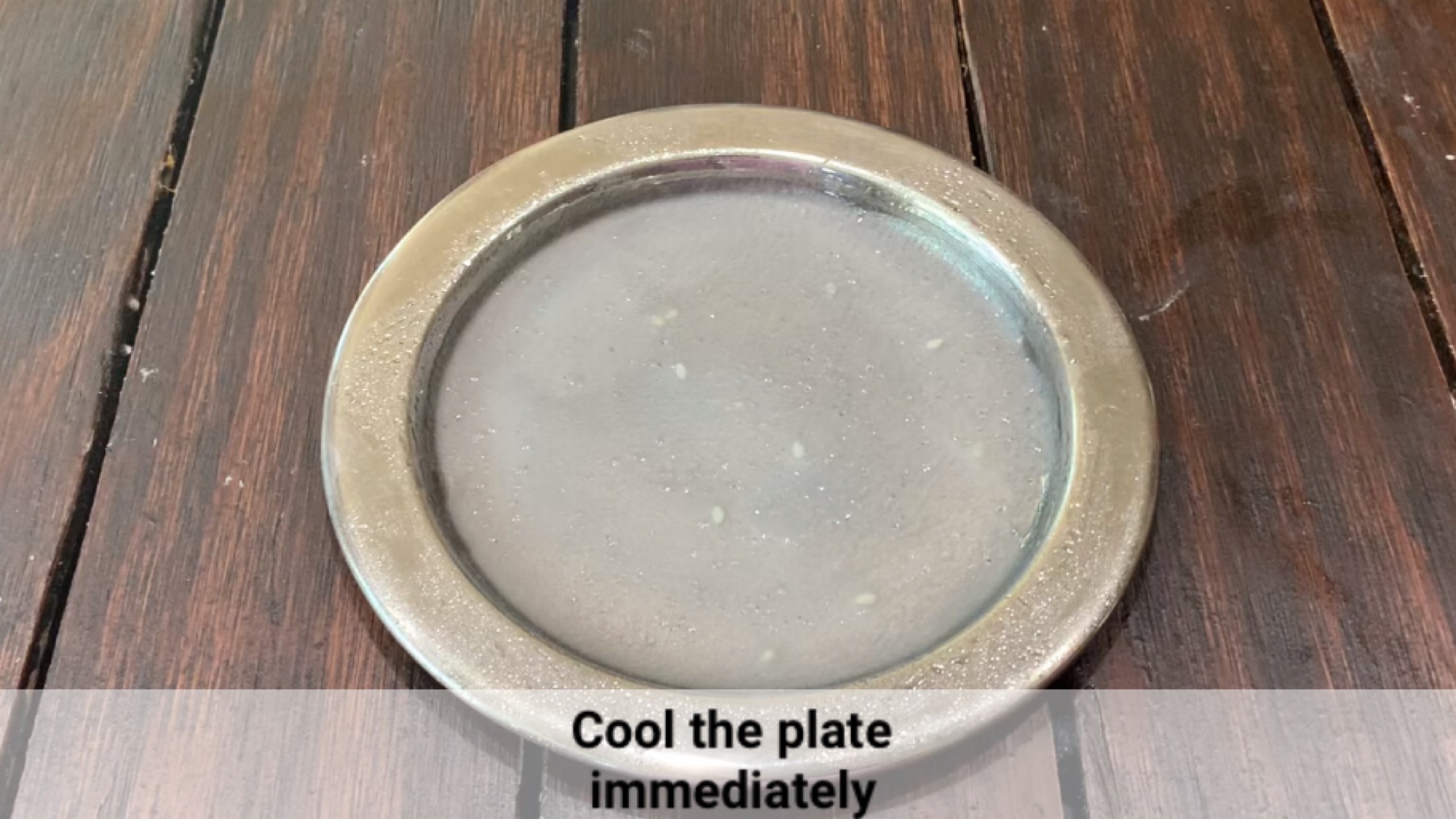 Meanwhile, add batter to greased plate steam the subsequent batches

After the steamed vadam plate is completely cool, run a sharp knife around the outer ring and take out the vadam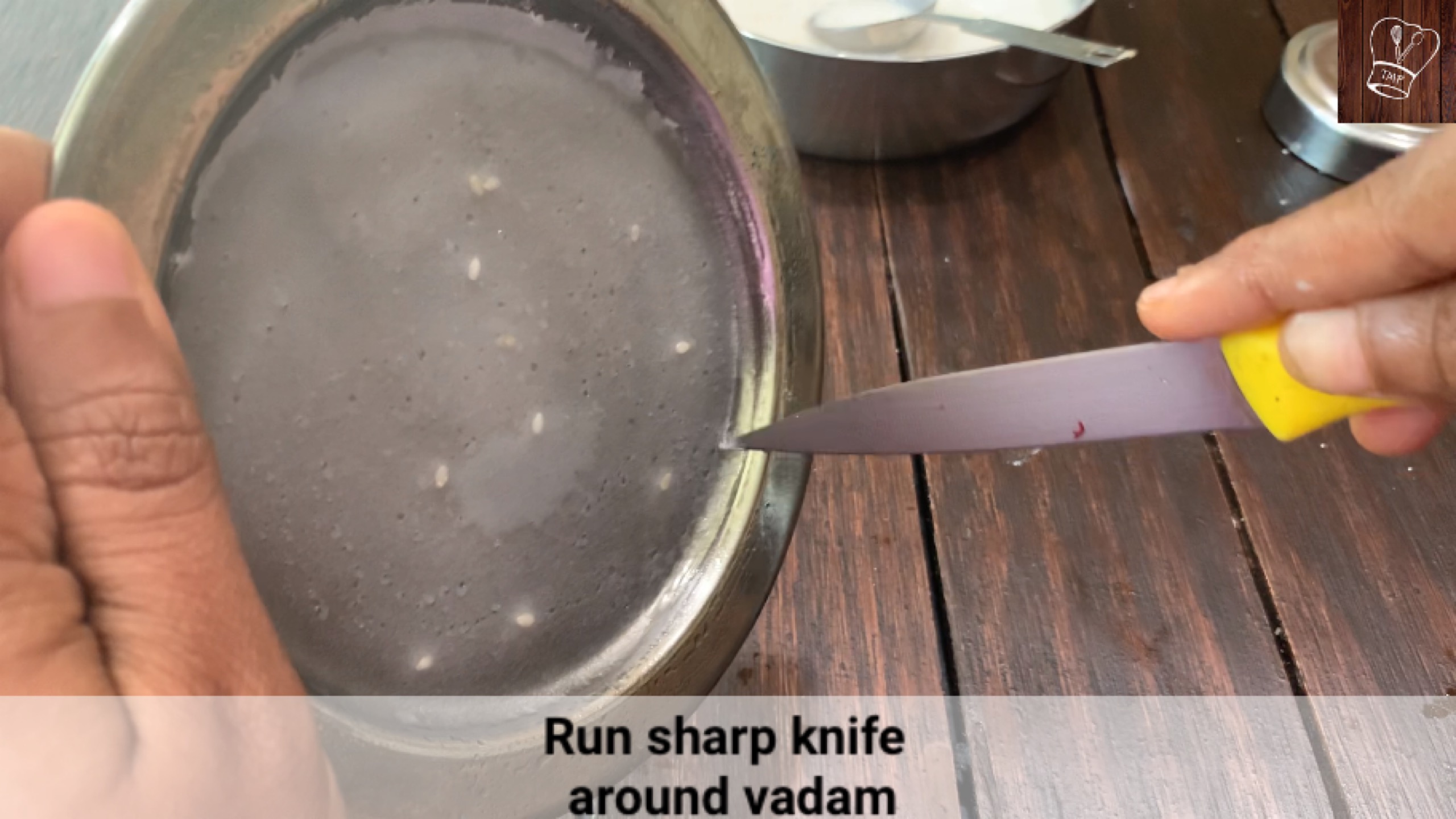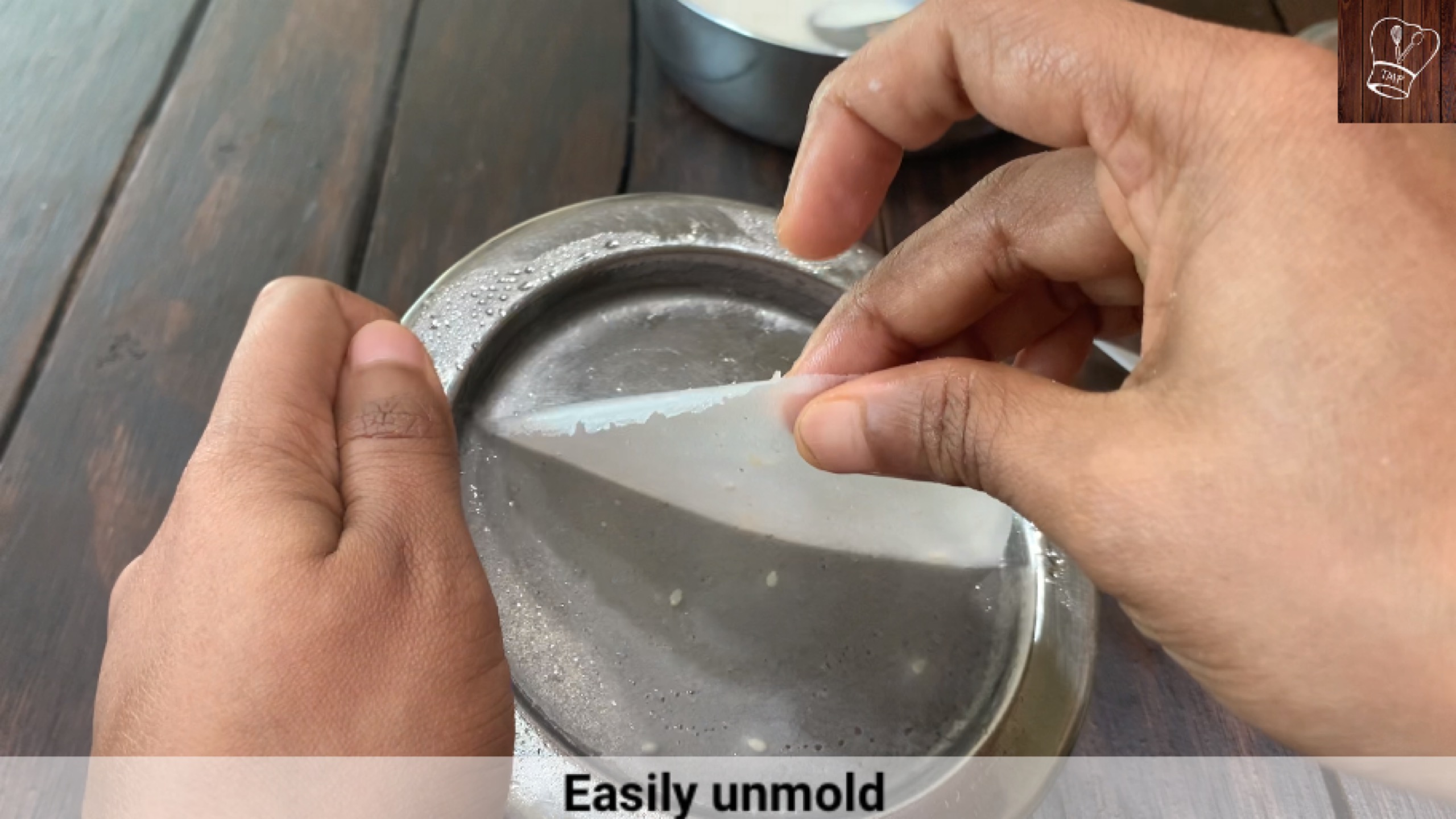 Place the vadam in a parchment paper/cabinet liner or plastic sheet and sundry
Steam each batch leave a gap and place without overlapping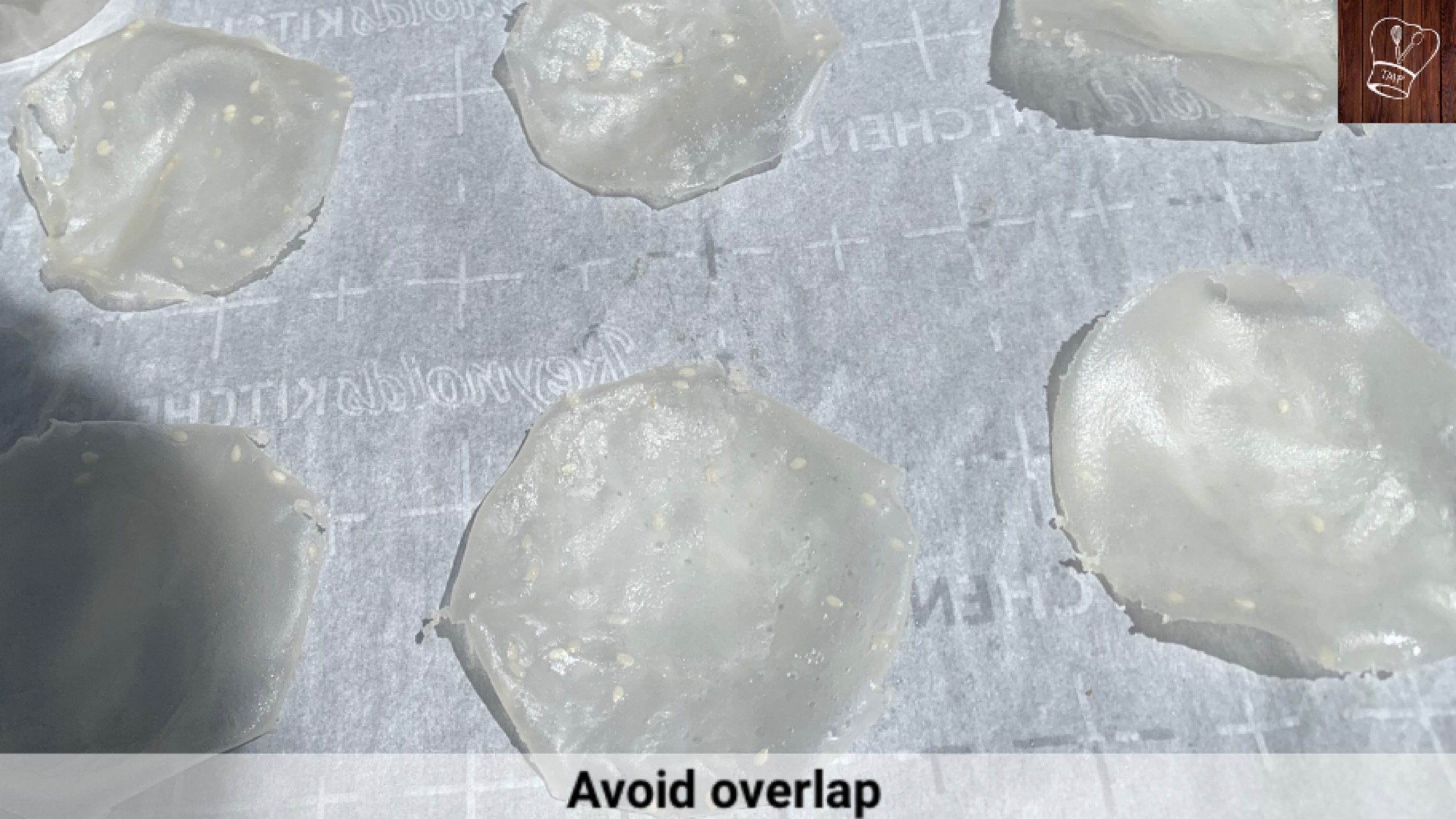 After one side is dry,

flip and dry another side too
Since thin vadam is steam cooked it gets dried in a day even on less sunny days
Dried vadam turns glossy and easy breakable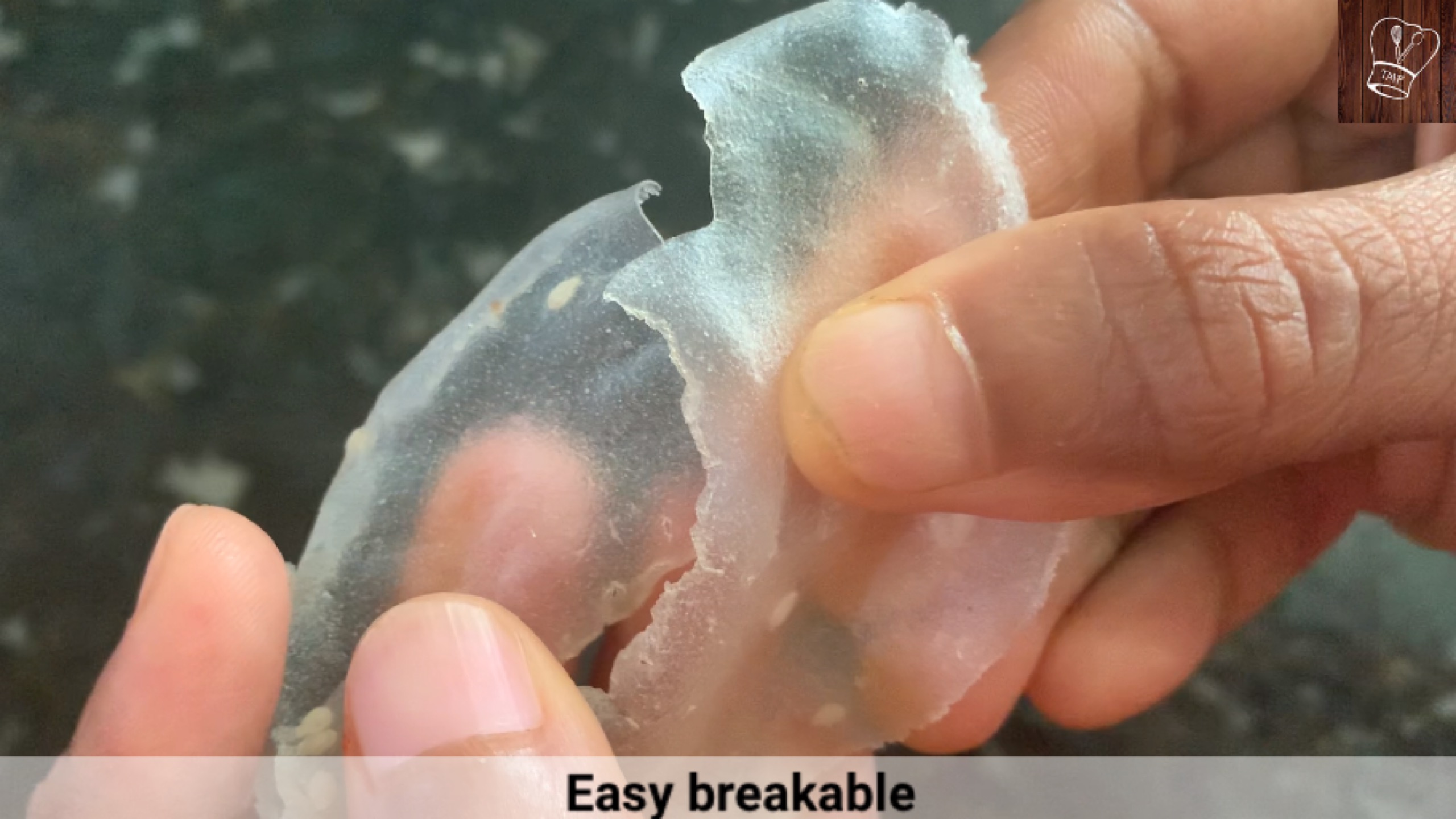 store the vadam in an airtight container

In a wide heavy-bottomed pan heat oil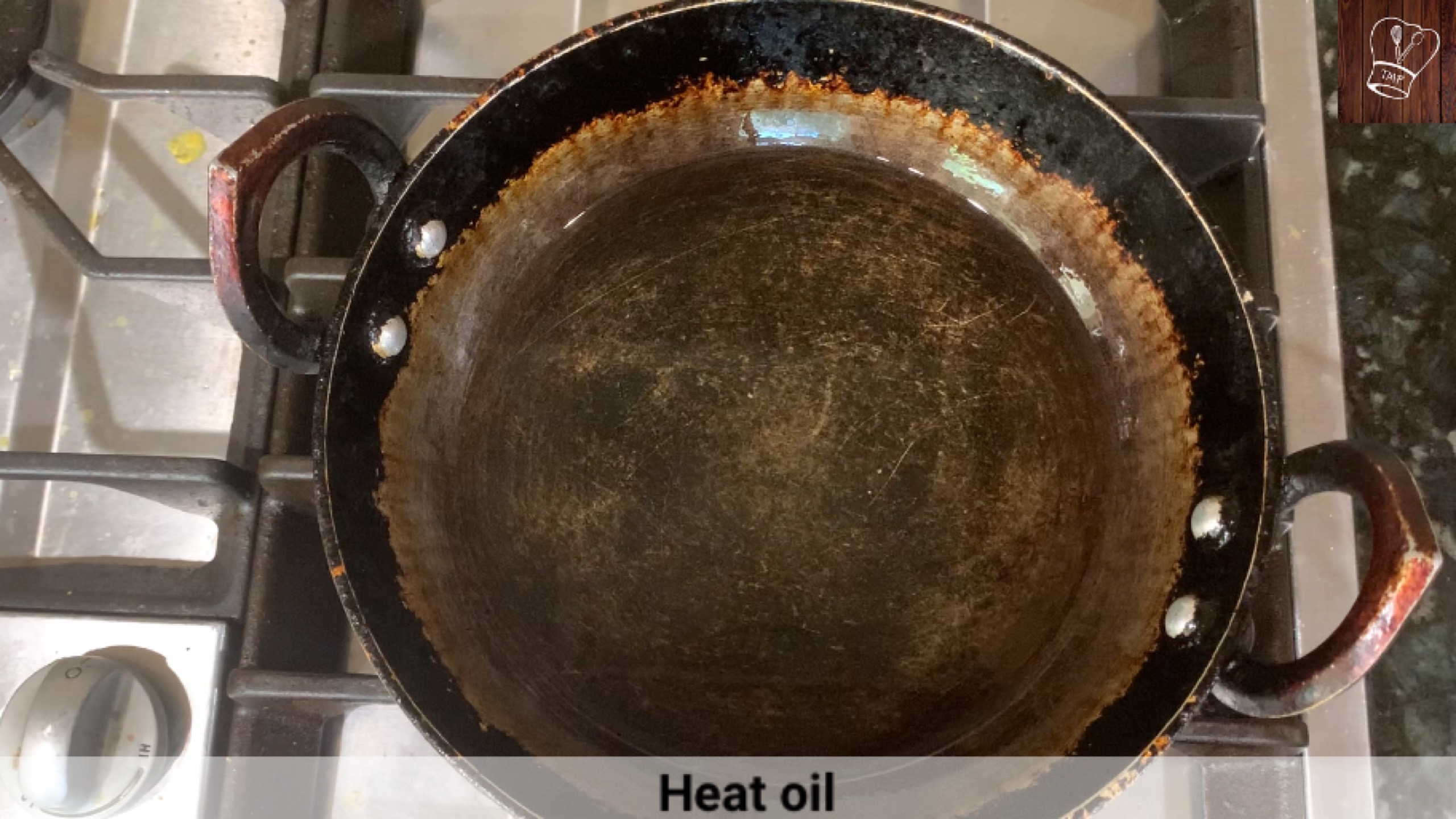 Once when oil is hot fry vadam in batches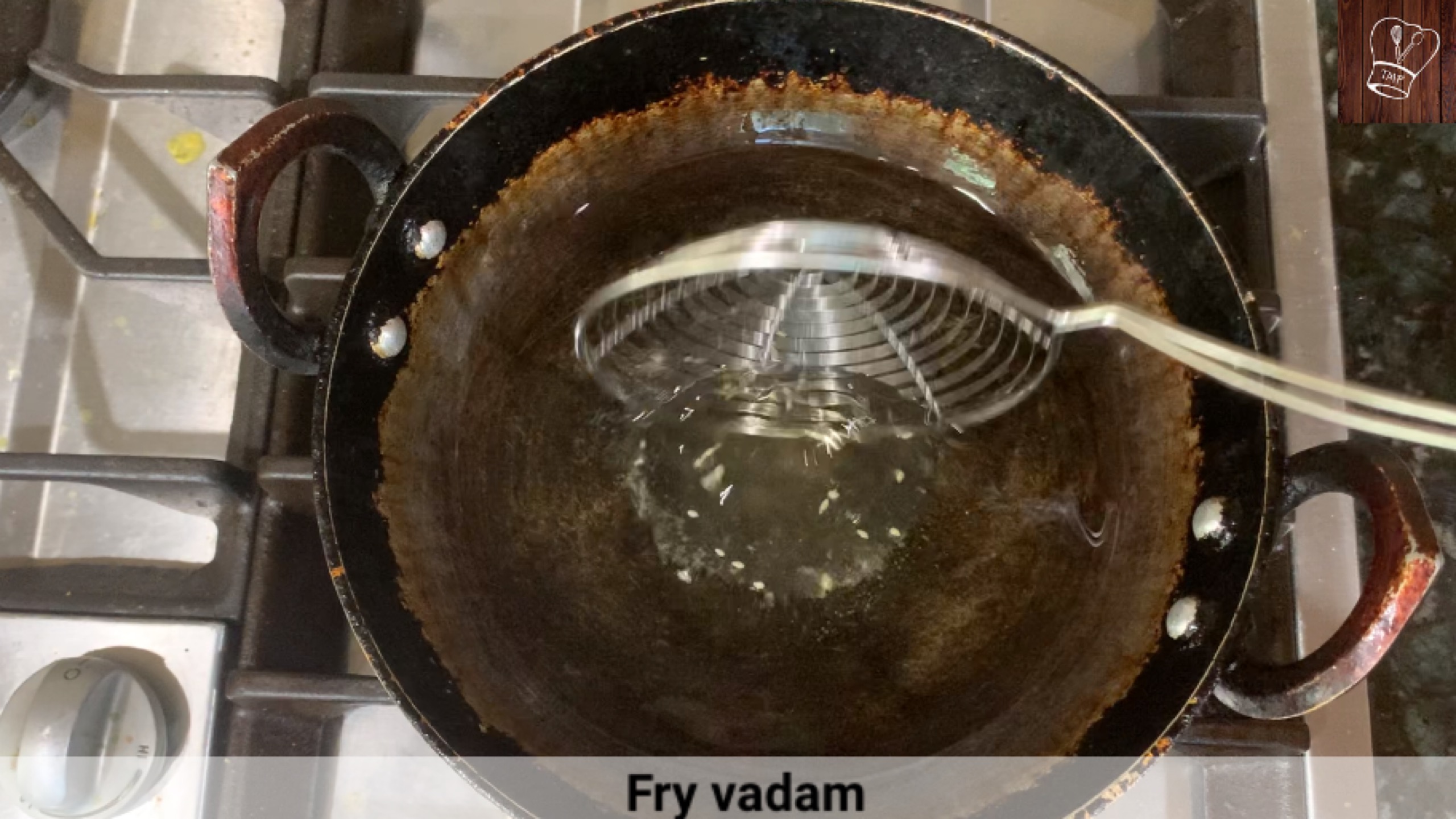 After one side is fried, flip and cook another side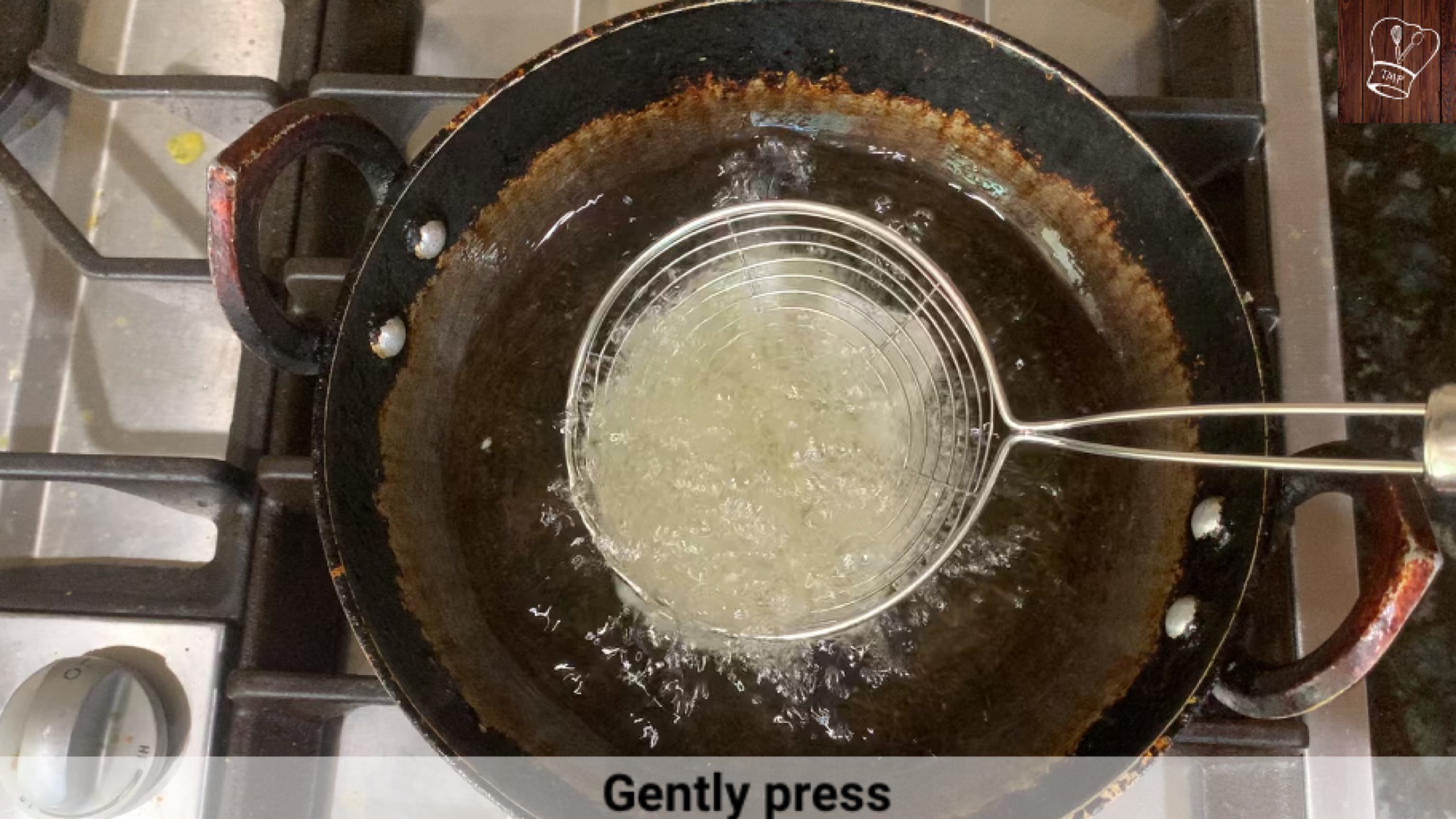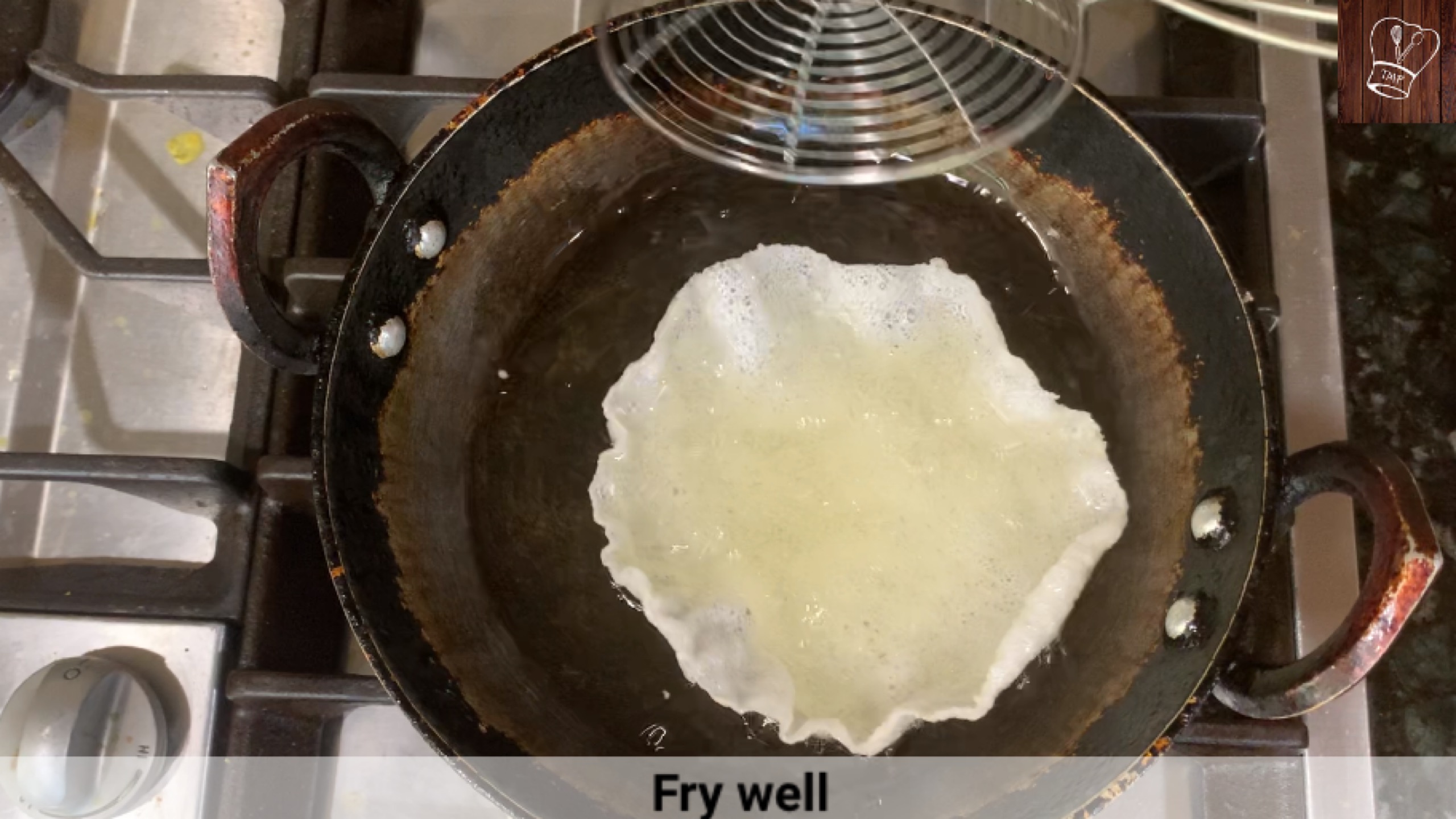 Drain the oil and enjoy the vadam