Turmeric tea | Golden Tea - caffeine free tea for immunity booster, home remedy for Cold/cough/flu| manjapodi tea | how to make golden tea without milk || turmeric latte | immunity boosting drink | turmeri drink golden drink with step-by-step pictures and video recipe. Check out the turmeric tea If you like the video pls SUBSCRIBE to my channel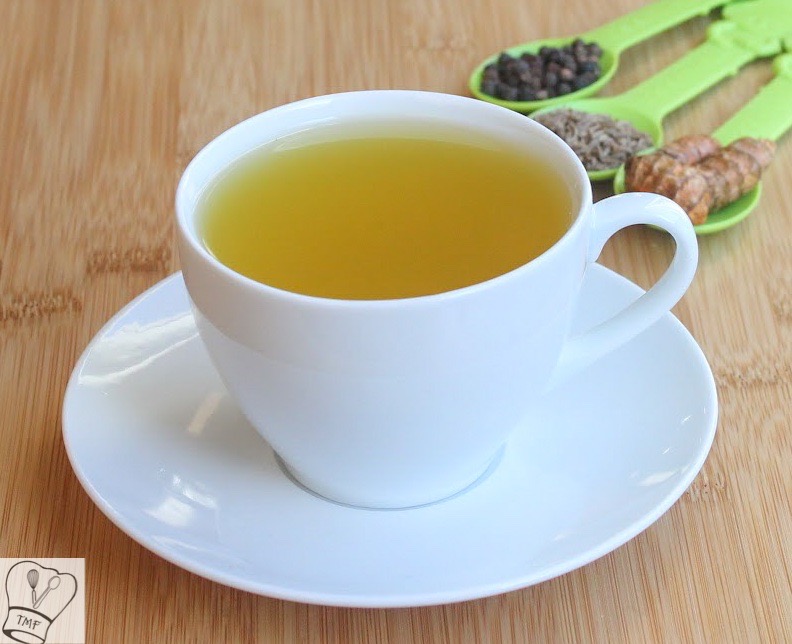 Turmeric tea is a healthy drink that is good for boosting immunity and weight loss. Fresh turmeric root gives a nice flavor and adds a healthy element to the tea.
In my household Turmeric is one spice that is used on a daily basis. During our childhood days whenever we fell sick. Manja podi Paal is one drink Amma always prepares.
Curcumin is one active ingredient in turmeric which gives turmeric its characteristic yellow color. Curcumin is proven to have anti-inflammatory and immune-boosting functions, with antioxidants, anti-inflammatory, antiviral, and antibacterial properties. It also regulates immune cell functions against cancer. Many more healthy benefits of turmeric.
I live in Washington and the coronavirus is fast spreading here. Though no medicines have been found for n-covid19, we are trying to stay healthy by boosting immunity.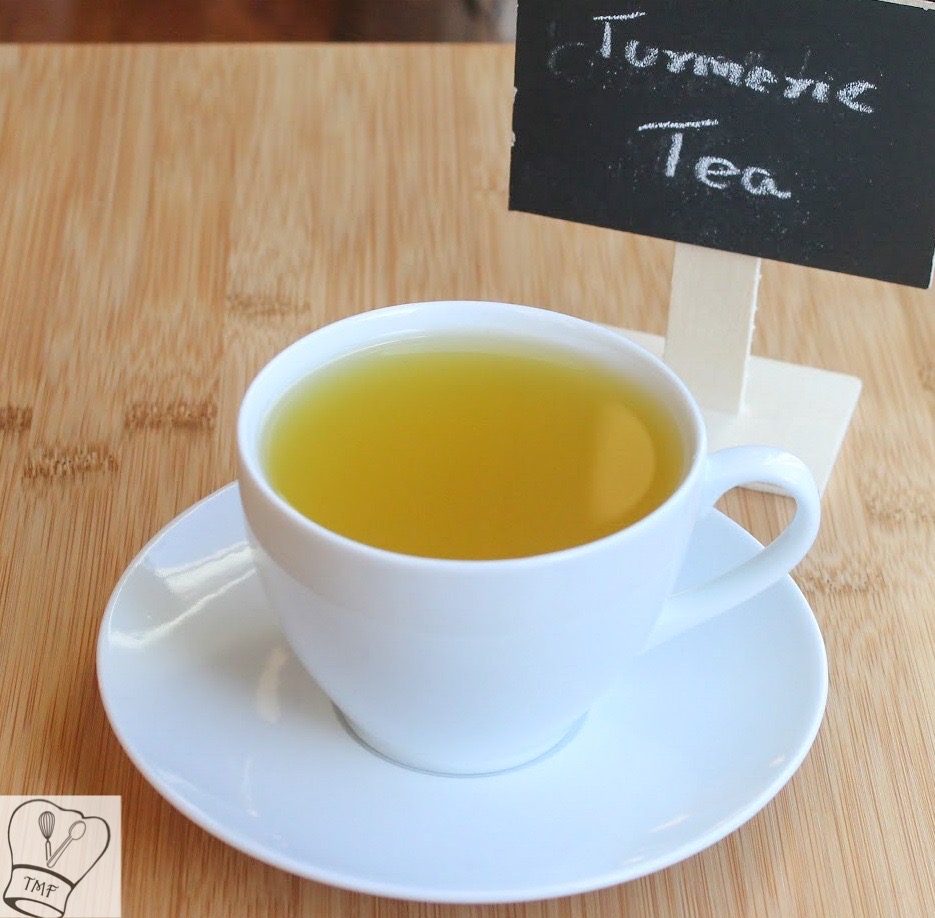 Recently I posted a question on instagram, asking what people do to improve immunity. Many people suggested lots of interesting drinks. Turmeric was an ingredient which came in most of the suggestions. I usually go for Golden latte but after going through the suggestions I thought why not turmeric tea.
I decided to make Turmeric tea vegan, like my lemon tea. Usually I make turmeric milk with turmeric powder but someone suggested turmeric root in the suggestions and I thought why not fresh turmeric root for turmeric tea.
I got some fresh turmeric root around Pongal time. Used a few pieces, and froze the remaining. Decided to use those for my turmeric tea. Nothing can beat the aroma of fresh turmeric.
In addition to the turmeric, I decided to use lemon and ginger for my turmeric tea. Lemon and ginger enhance antioxidant and antimicrobial properties and improve the taste.
Finally pepper & cumin - are my favorite ingredients. I always make freshly ground powder with equal amounts of pepper and cumin handy and use it regularly.
Butter/coconut oil or some form of fat is required to absorb the turmeric and pepper so add it before drinking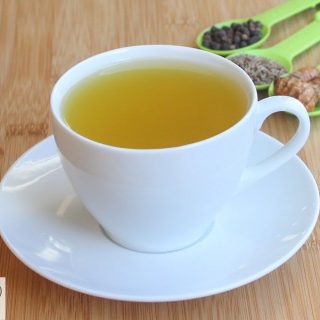 Golden tea | Turmeric tea
Turmeric tea is a healthy drink that's is good for immunity boosting and weight loss. Fresh turmeric root gives nice flavor and healthy element for the tea.
Print
Pin
Comment
Ingredients
Fresh turmeric root - 4 grams

Ginger - 2 grams

Pepper cumin powder - 1/4 tsp

Lemon peel - grated few

Honey - optional to taste

Lemon juice - 1 tablespoon + 1 tsp

butter/coconut oil - drop
Instructions
Take 3 cups of water and boil

After the water comes to a boil. Switch off the water

Add turmeric root, ginger, pepper-cumin powder, and lemon peel to the water

Keep the water on low flame and cook for 10 minutes

Switch off and strain the tea

Add lemon juice

Furthermore, Add honey if required

After transferring the tea to the serving cup add a drop of butter/coconut oil and drink warm tea
Video
Notes
Adjust pepper- cumin powder according to your spice level
If you feel the tea is spicy add a few drops of honey or dilute the tea with warm water
If you don't have fresh turmeric root use 1 teaspoon of turmeric powder instead
Ginger powder can be used instead of grated ginger
I used frozen turmeric root so I grated but if you are using room temperature Turmeric cut them into pieces
Instead of discarding the filtered turmeric, ginger is use for cooking
I used peeler to grate my lemon skin. Avoid cutting the white pasty of lemon skin. Lemon zest can be used instead
If you get holy basil/tulsi add it to the tea
Tea can be stored in a mason jar and kept in the fridge for 2/3 days. Warm before drinking
Ingredients:
Fresh turmeric root - 4 grams
Ginger - 2 grams
Pepper cumin powder - 1/4 teaspoon
Lemon peel - grated few
Honey - optional to taste
Lemon juice - 1 tablespoon + 1 tsp
butter/coconut oil - drop
How to make Turmeric tea with step-by-step pictures:
Take 3 cups of water and boil
After the water comes to a boil. Switch off the water
Add turmeric root, ginger, pepper-cumin powder, and lemon peel to the water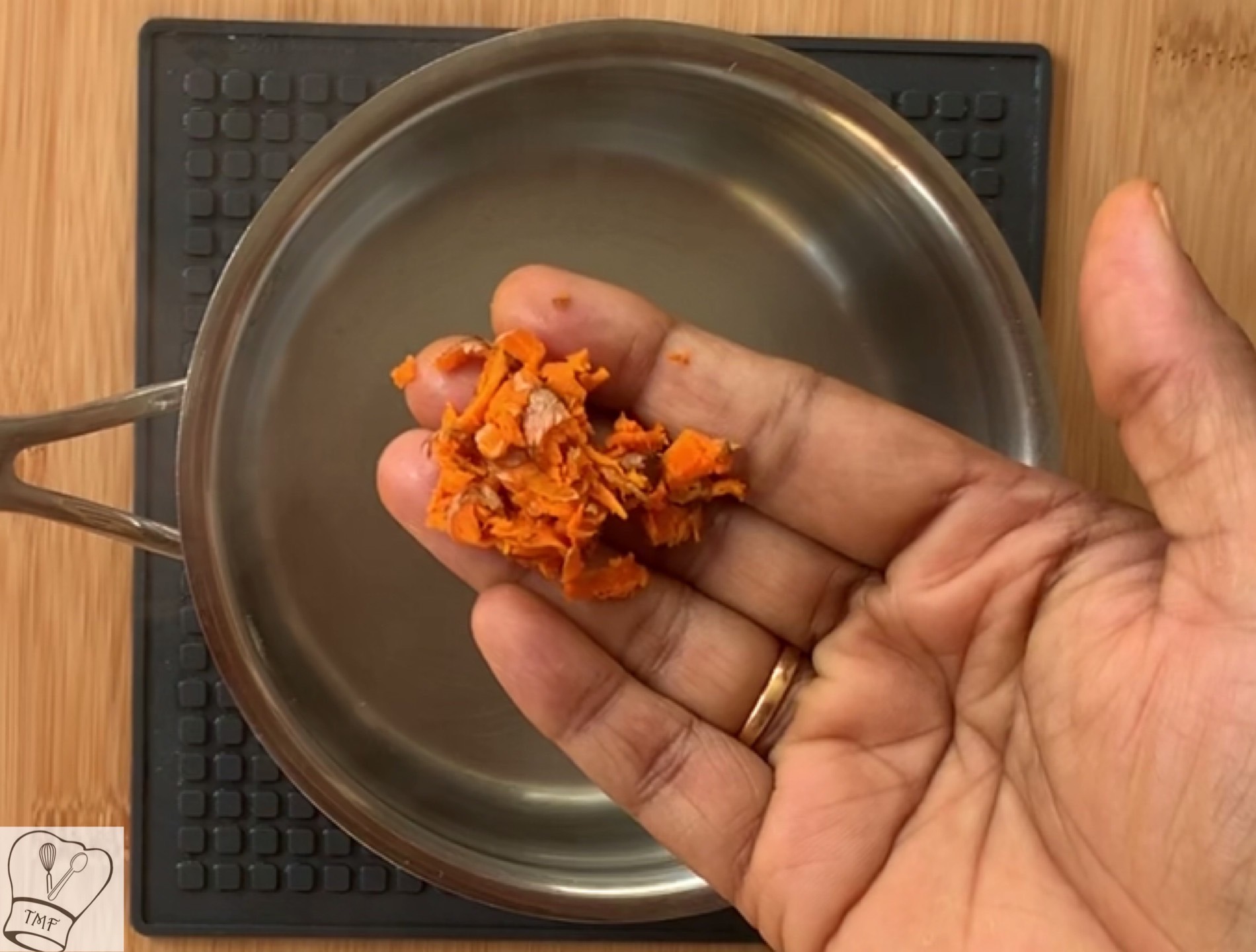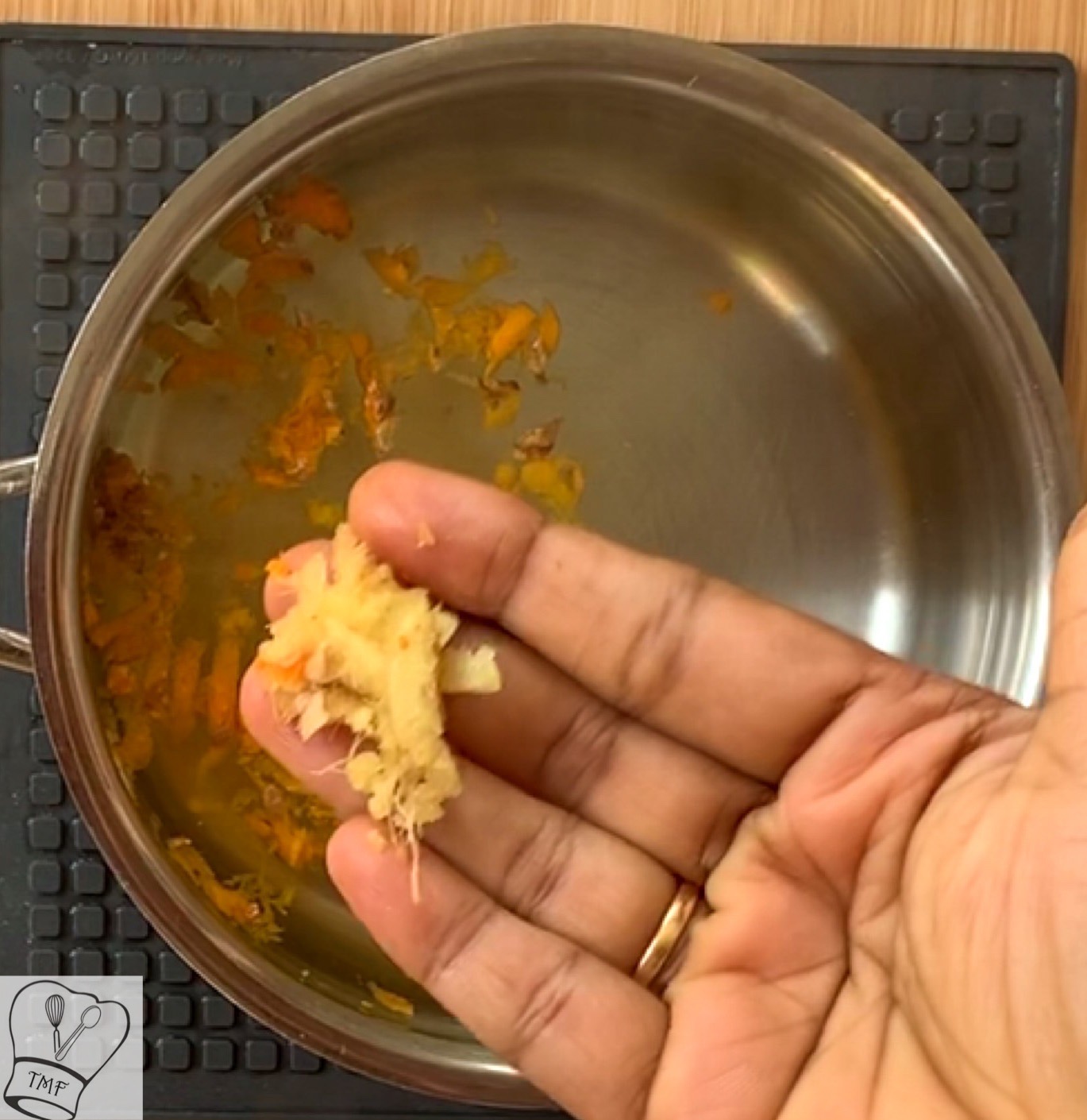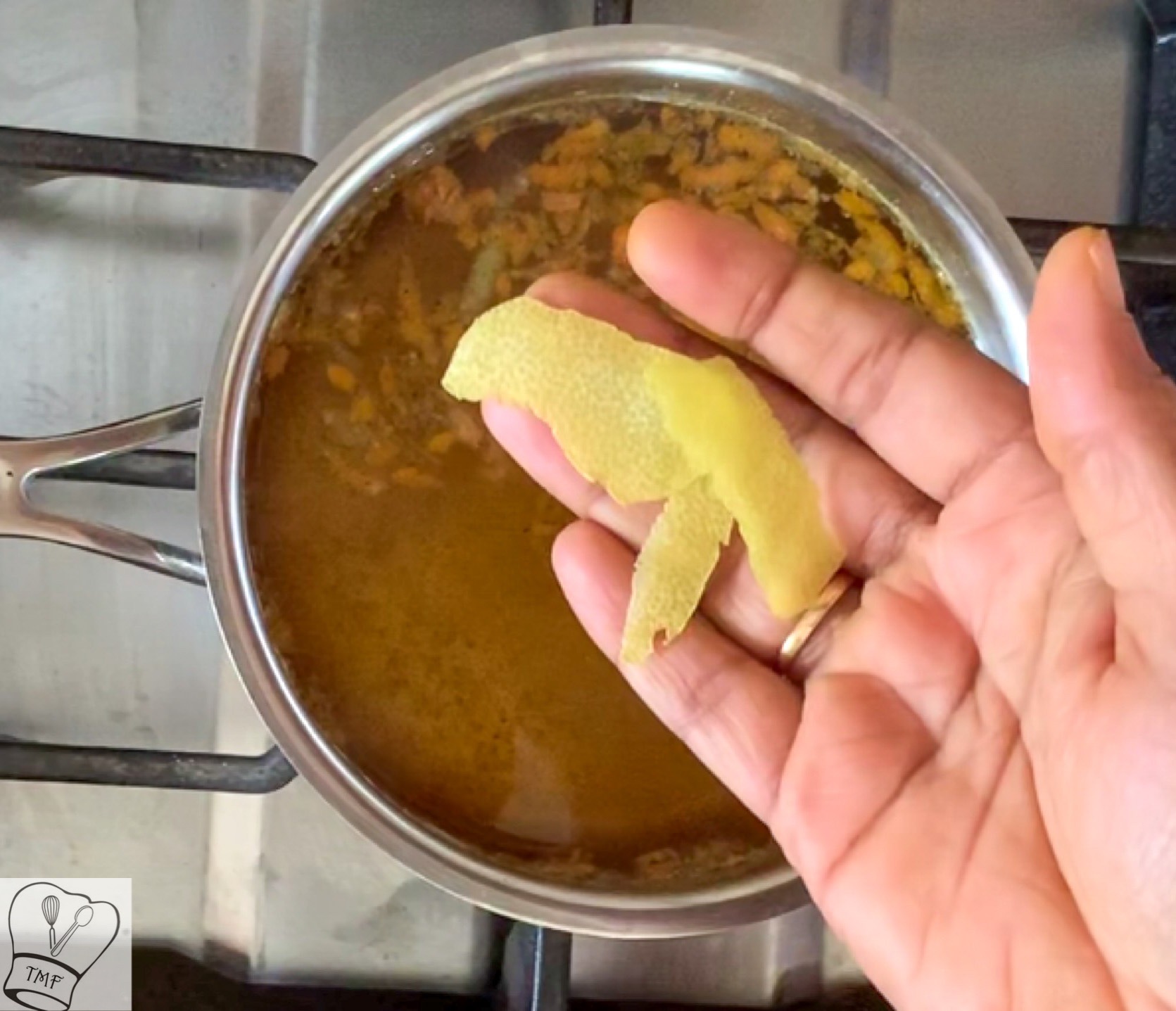 Keep the water on low flame and cook for 10 minutes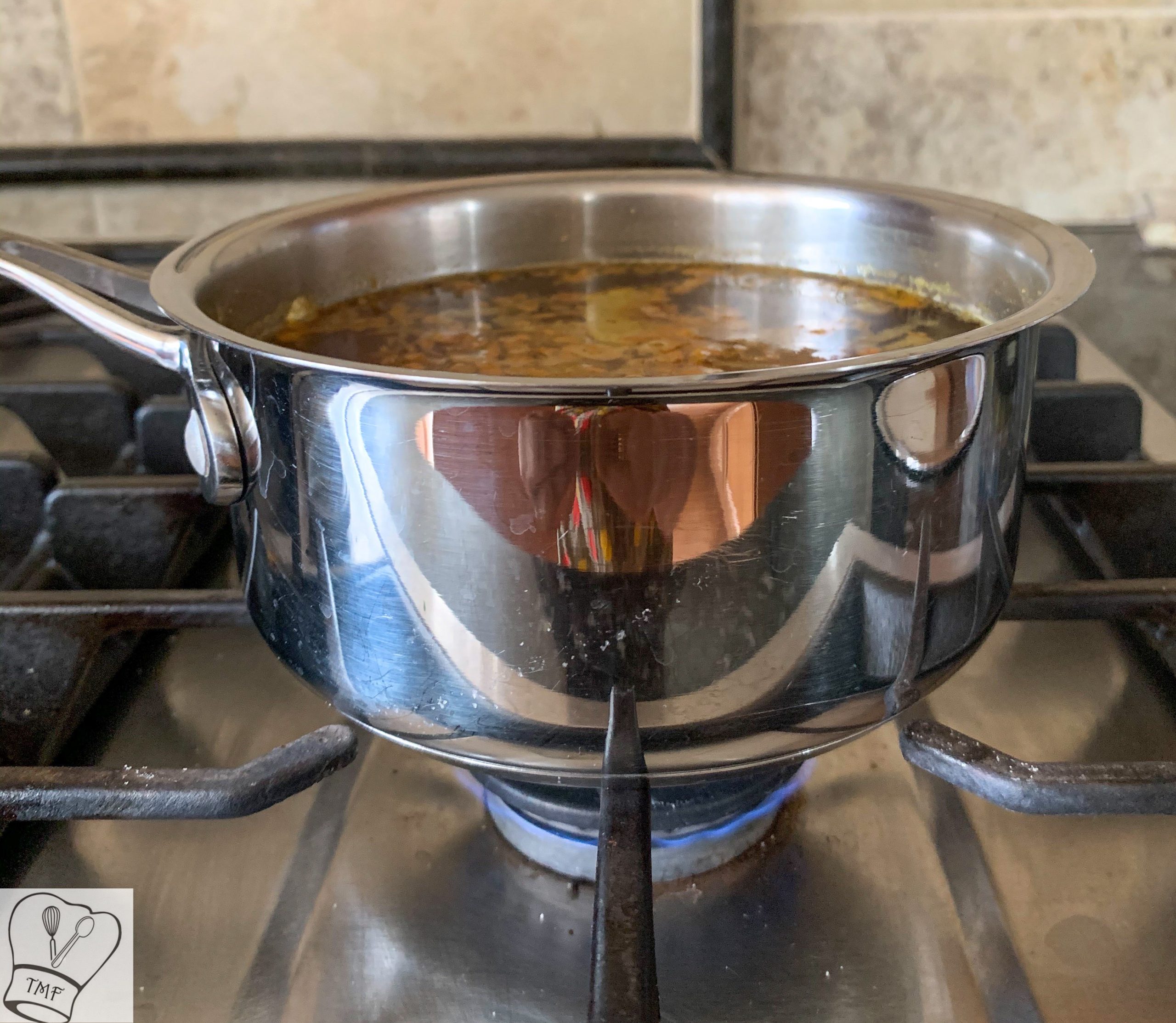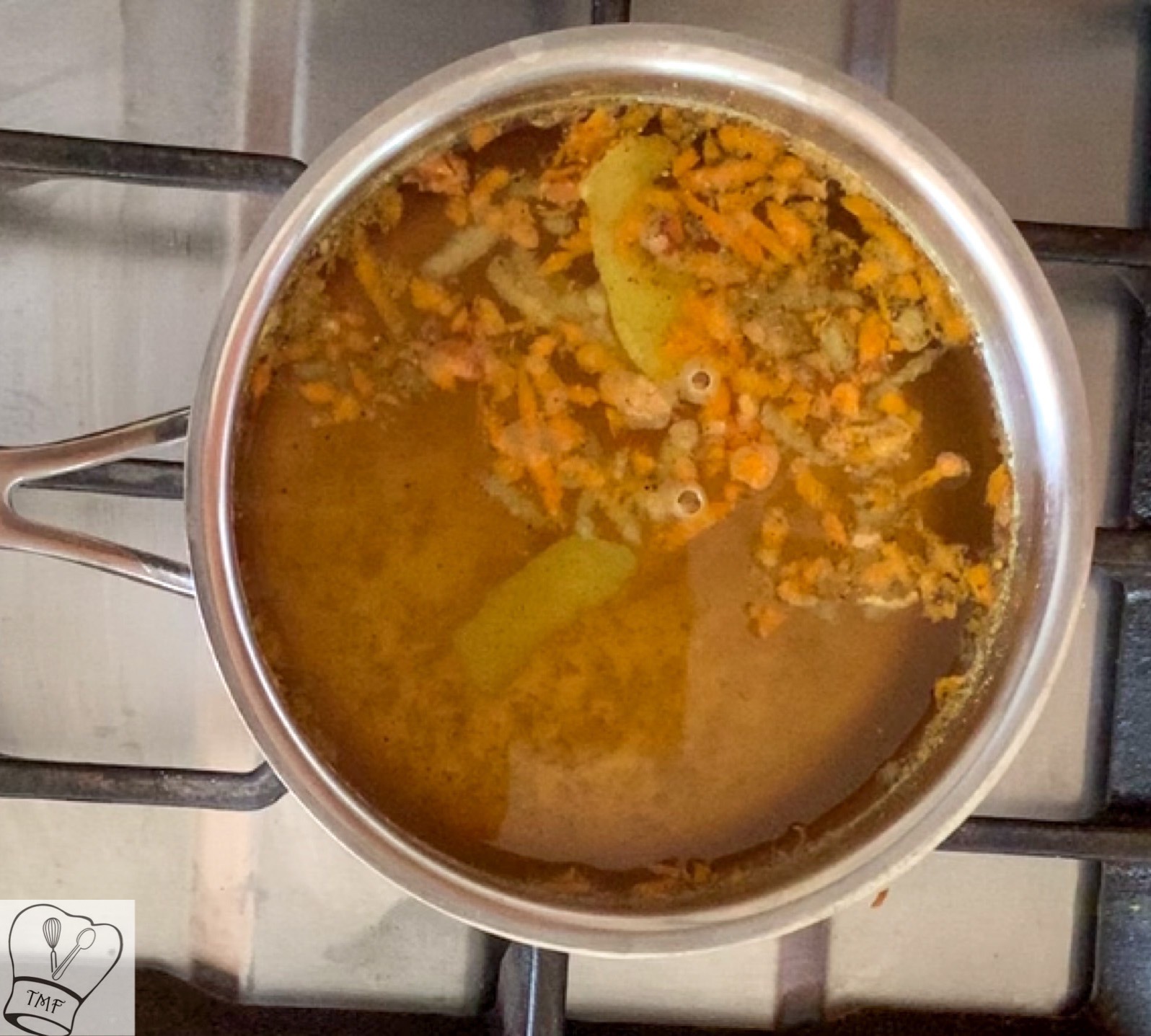 Switch off and strain the tea
Add lemon juice
Furthermore, Add honey if required
After transferring the tea to the serving cup add a drop of butter/coconut oil and drink warm tea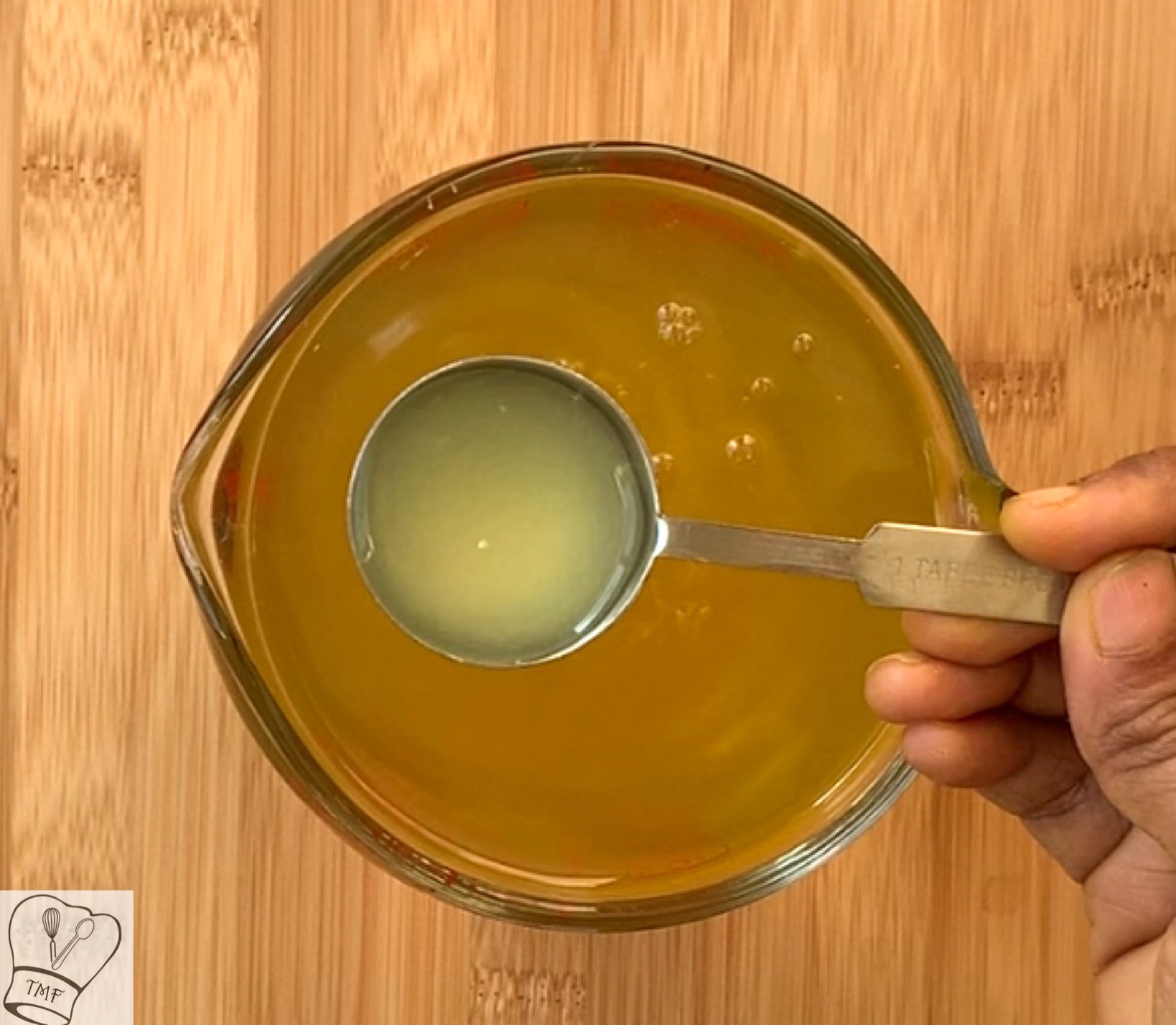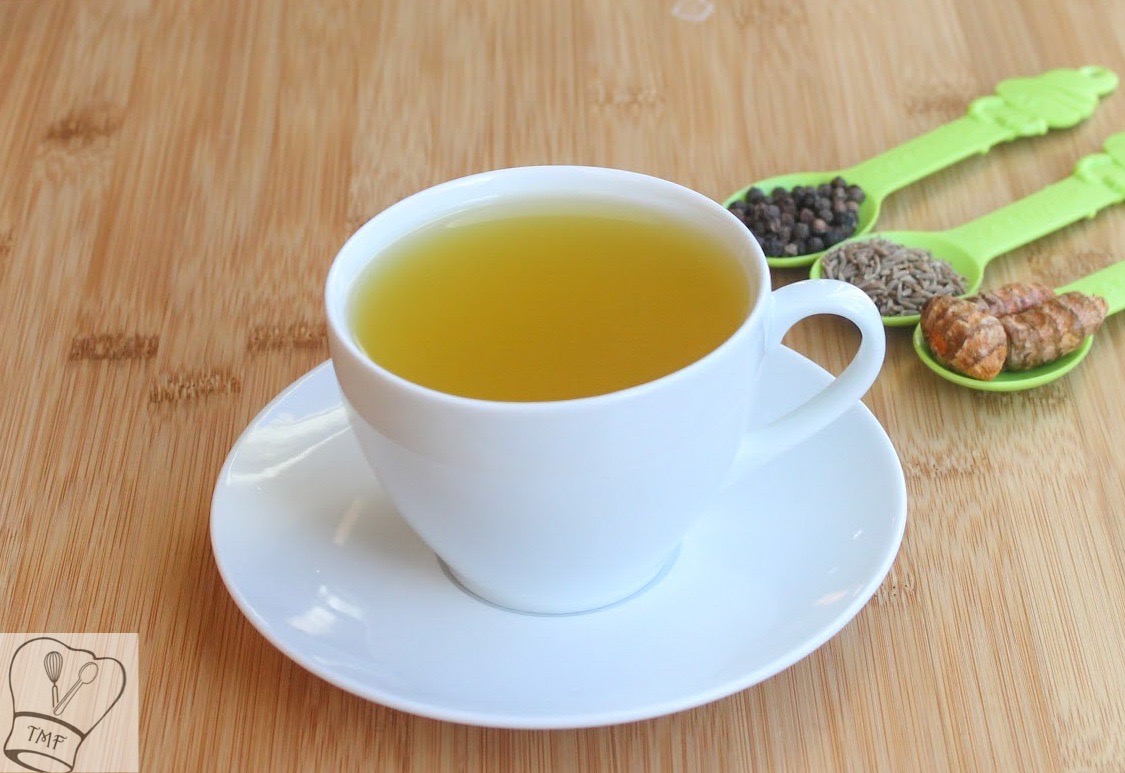 For regular recipe updates pls follow TMF social media links