Kaaparisi | Kaapu arisi recipe| festive sweet recipe | காப்பரிசி | traditional sweet | Kaapu Arisi | kapparisi | punyajanam step by step pictures and video recipe. You can also check out the Kaaparisi recipe. If you like this recipe pls SUBSCRIBE to my channel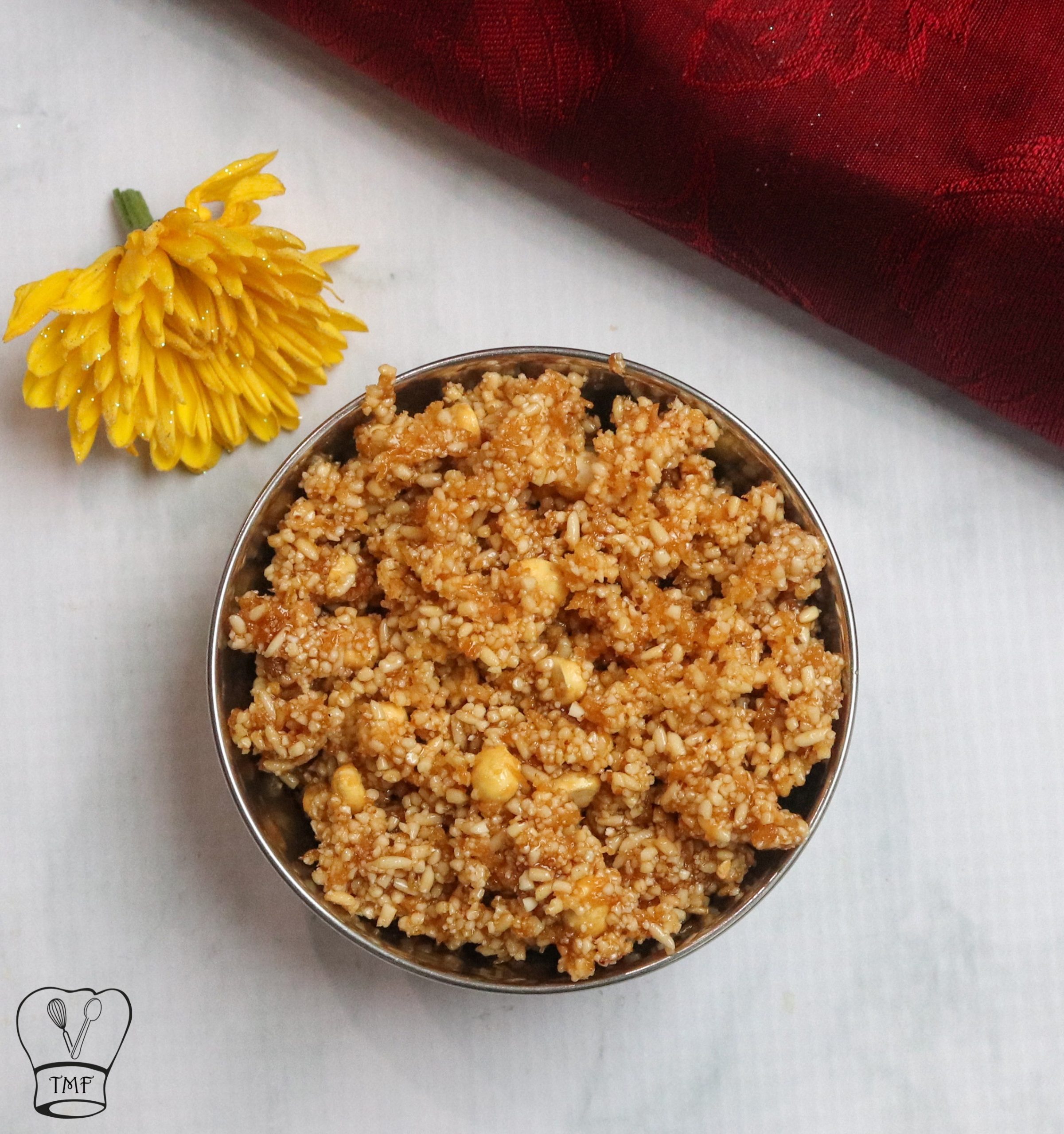 Kaaparisi is a traditional Tamil brahmin special sweet prepared during the naming ceremony of the newborn child. In our tradition, we do Punyavachanam (naming ceremony) for the baby on the 11th or 21st day after the baby is born. Traditionally Kaaparisi is given with other vettathallai pakku.
Can I add peanuts for Kaapu arisi?
Every meal has its own way of making this traditional sweet. This is the way my Amma makes it. You can add 1 tablespoon of peanut if preferred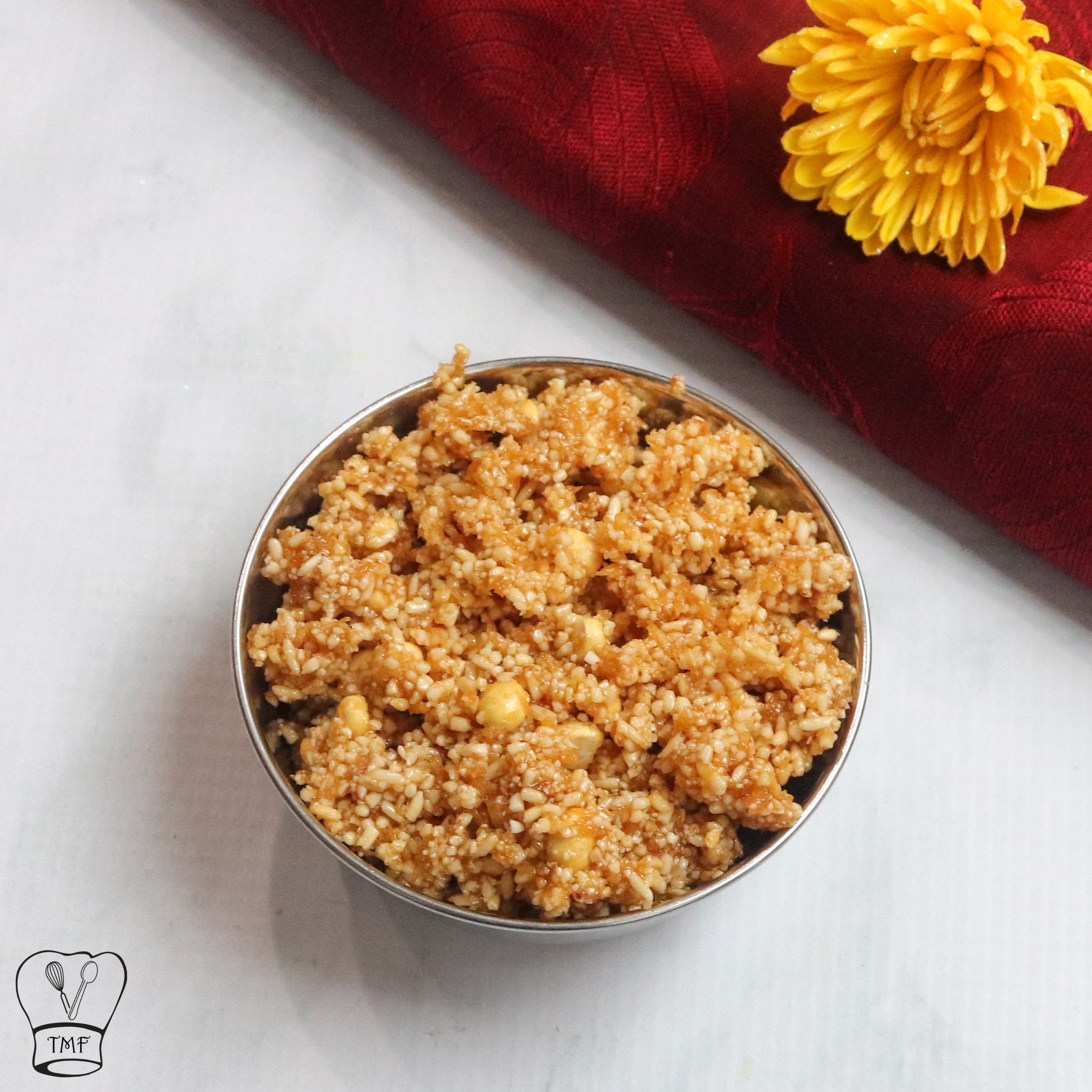 Can I fine grind arisi?
No, we generally pulse rice for kapparisi. From the same stand, we should taste rice while eating it.
What should be the consistency of the jaggery syrup?
After soft ball consistency, you get hard ball jaggery syrup. Some cook jaggery syrup to firm hard ball stage but in our home, we cook jaggery syrup till they turn slightly hard but you don't get the tuk sound when you drop
After cooking I leave the kapparisi in the same pan?
No always change it to another vessel immediately after turning off the stove else it hardens.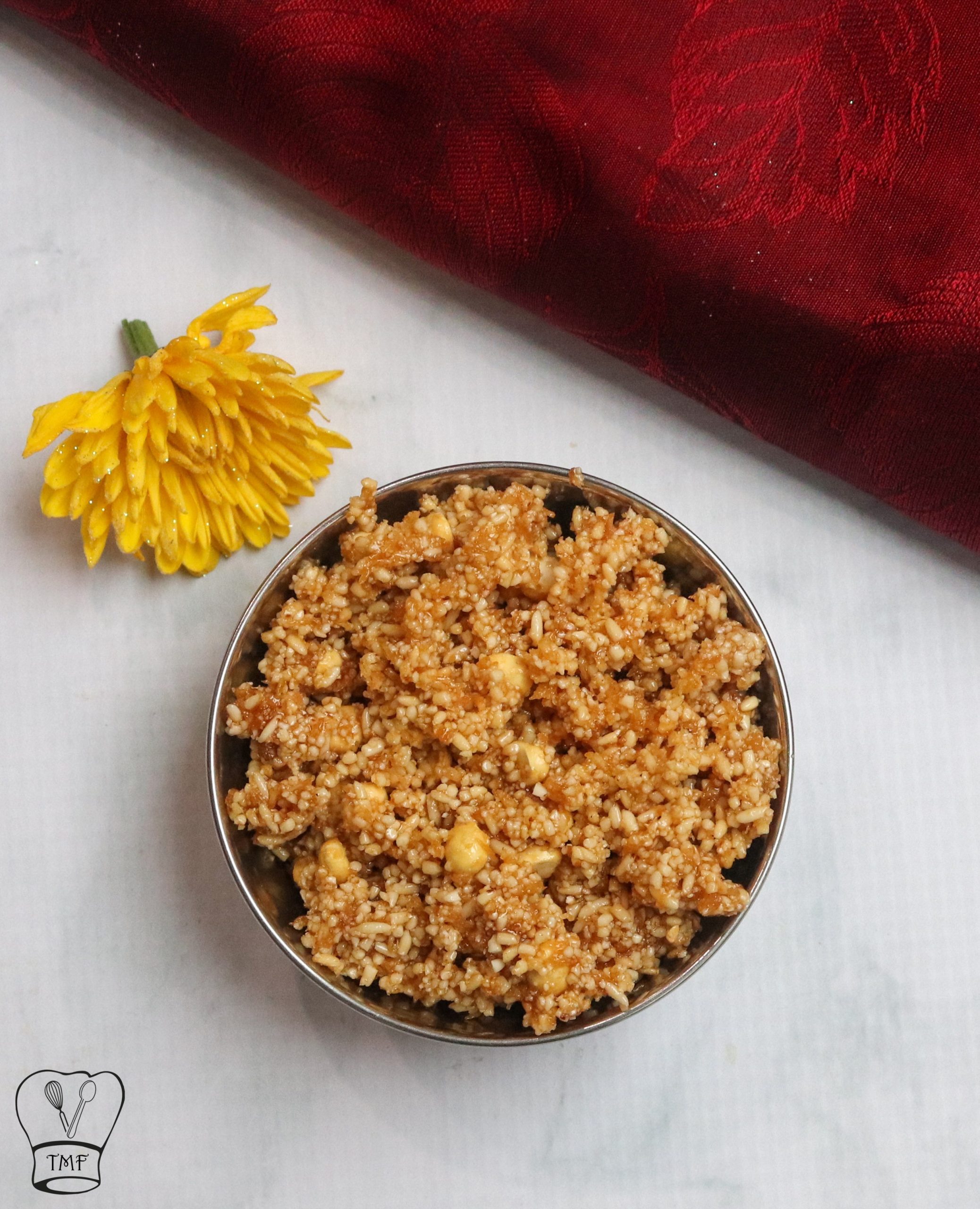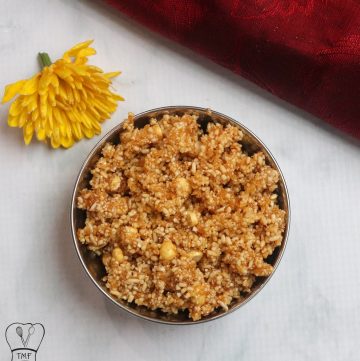 Ingredients
Raw Rice 1/4 cup

Jaggery 1/4 cup

Water 3 tbsp

Pottukadalai 1 tbsp

Coconut 1 tbsp

Ghee 1/2 tsp

Cardamom powder 1/8 tsp
Instructions
Roast and pulse rice
Add rice and turn on the stove on medium flame

Even roast till rice turn golden brown. Turn off the stove and cool

Pulse into coarse rice grits and transfer

Furthermore, add roasted chana dal and mix well
Jaggery water
Add jaggery and water and melt in the microwave or stovetop

In a separate pan add ghee and turn on the stove to medium flame. When the ghee is hot add coconut

Saute coconut till moisture evaporates and the coconut starts to change color

Filter and add jaggery syrup, and cardamom powder; bring to boil

When jaggery syrup boils well and thickens, start checking the jaggery syrup
Check Jaggery syrup
When jaggery syrup boils well, start checking the jaggery syrup

Take a little jaggery syrup in a water

The first stage - is immersed in the water

The second stage - syrups stay in the water but we can't roll it

The third stage- syrup stays in the water and you can combine it into a soft ball (not so firm and you can easily press it)

In the fourth stage- syrup stays in the water and you can combine it into a ball (it turns firm in a few seconds). That is the consistency we are looking for. Avoid hard/ stone consistency
Kaaparisi
Add rice grits and roasted chana dal and turn  off the stove

Move the pan aside and mix well

Transfer to another vessel and let it cool completely
Video

Ingredients
Raw Rice 1/4 cup
Jaggery 1/4 cup
Water 3 tbsp
Pottukadalai 1 tbsp
Coconut 1 tbsp
Ghee 1/2 tsp
Cardamom powder 1/8 tsp
How to cook Kapparisi with step-by-step pictures
Roast and pulse rice
Add rice and turn on the stove on medium flame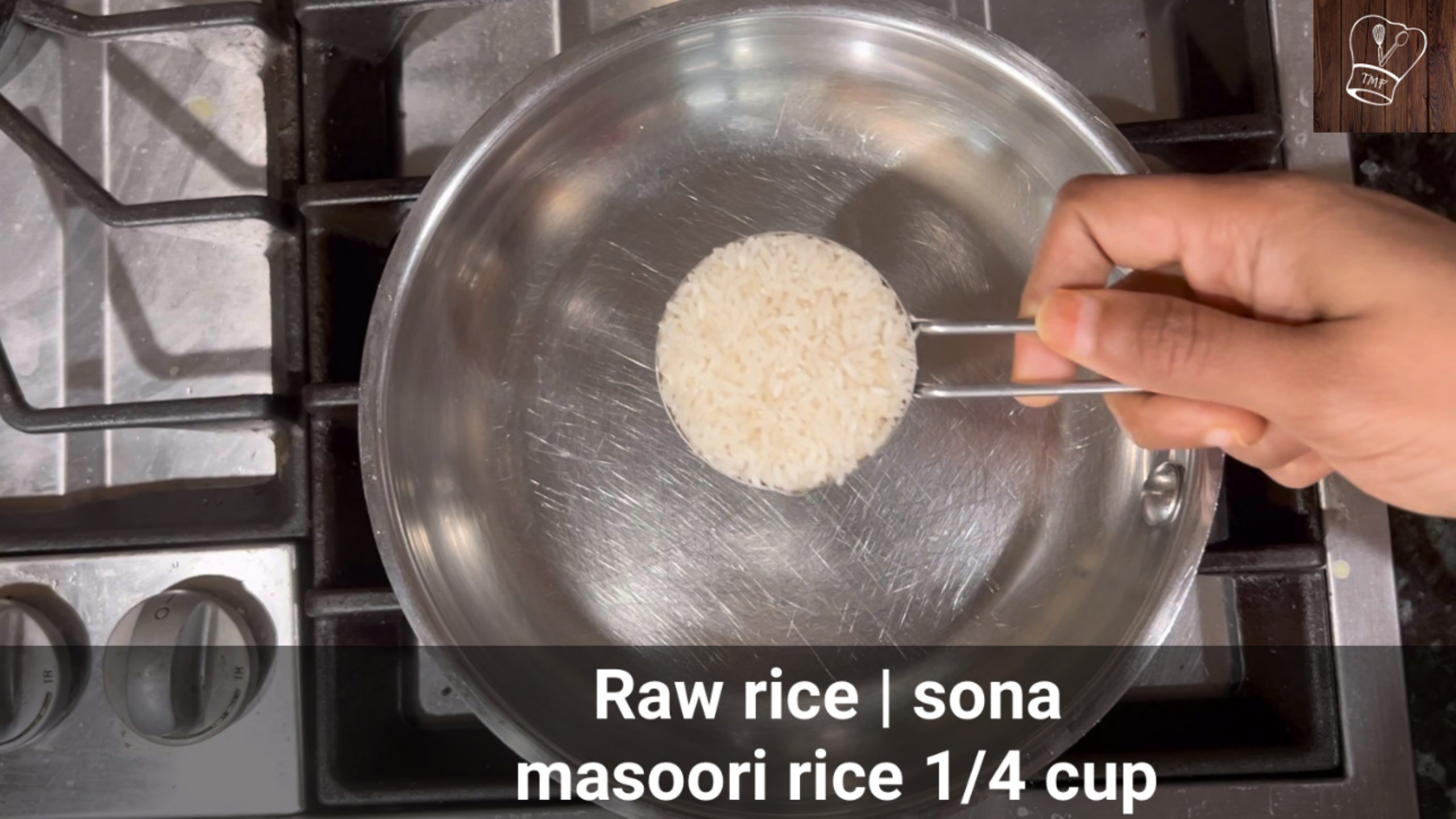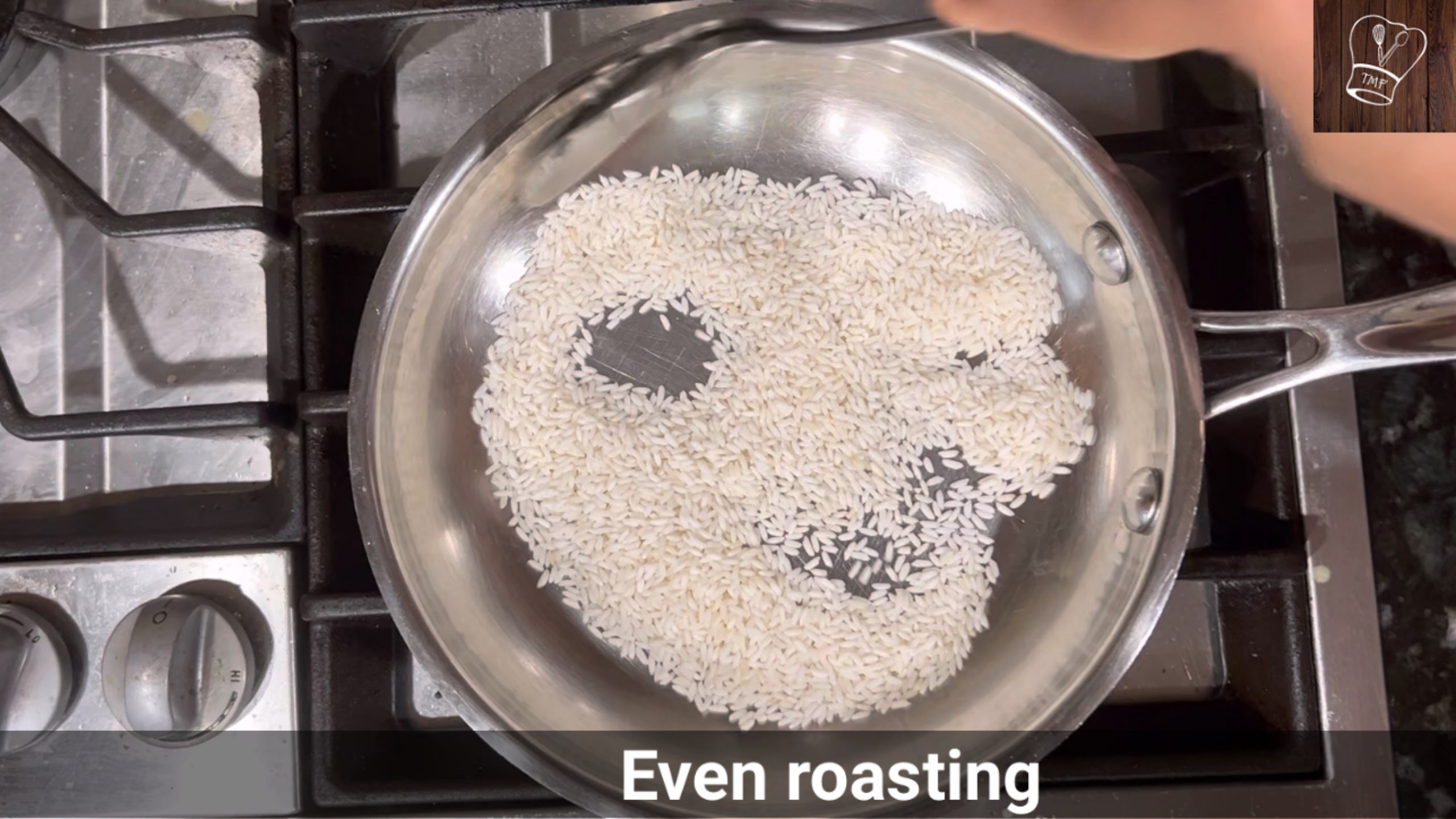 Even roast till rice turn golden brown. Turn off the stove and cool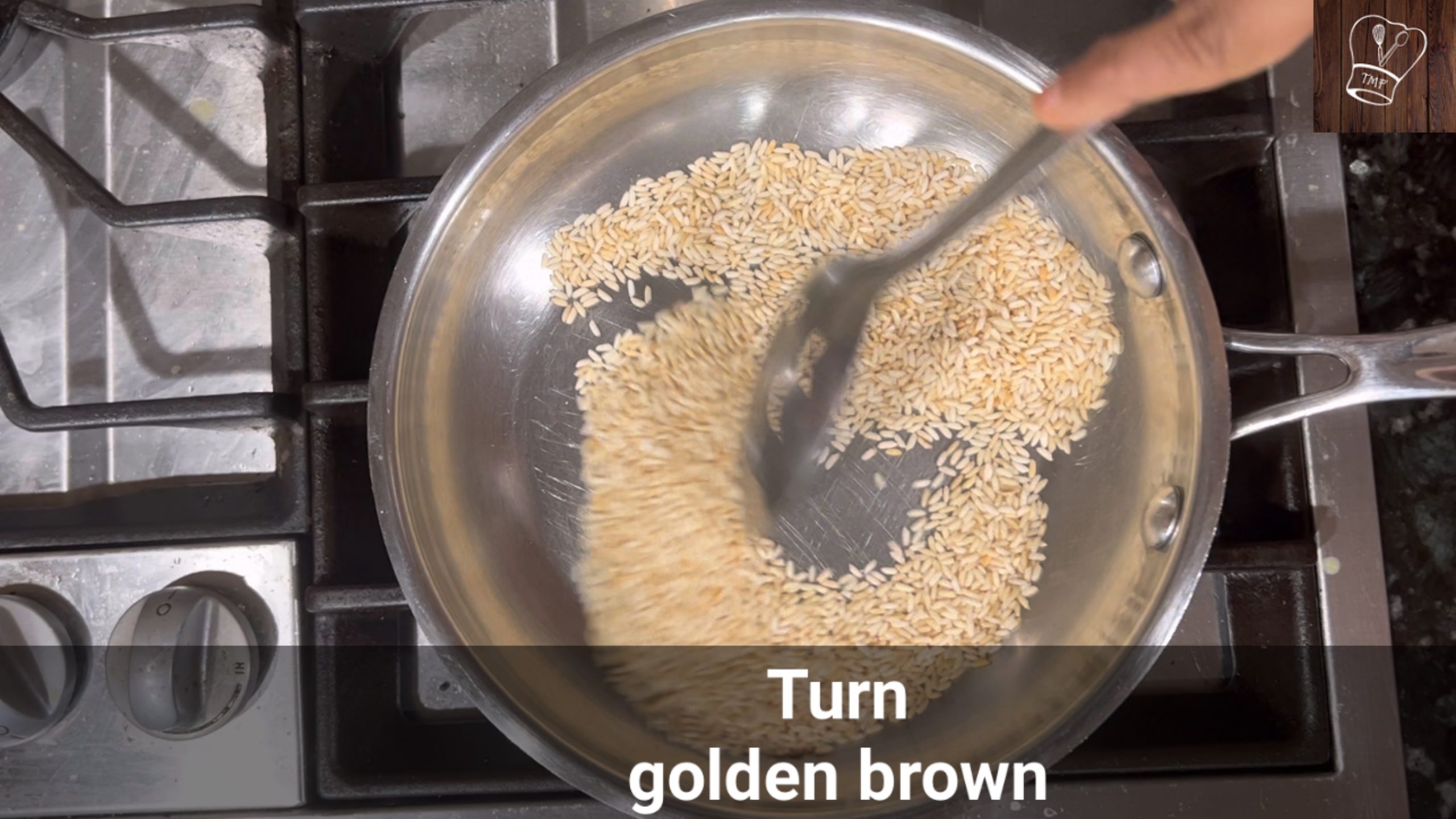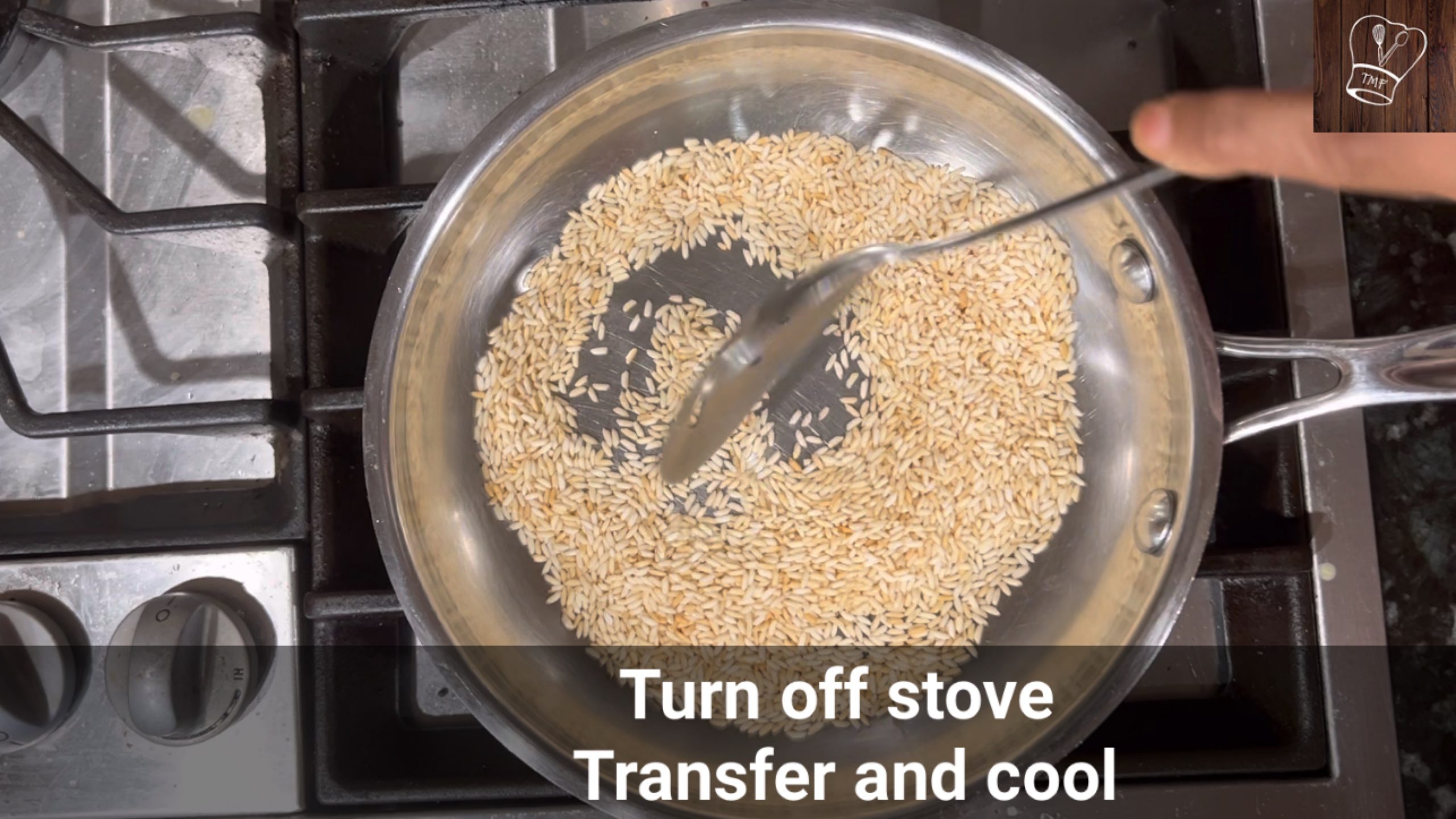 Pulse into coarse rice grits and transfer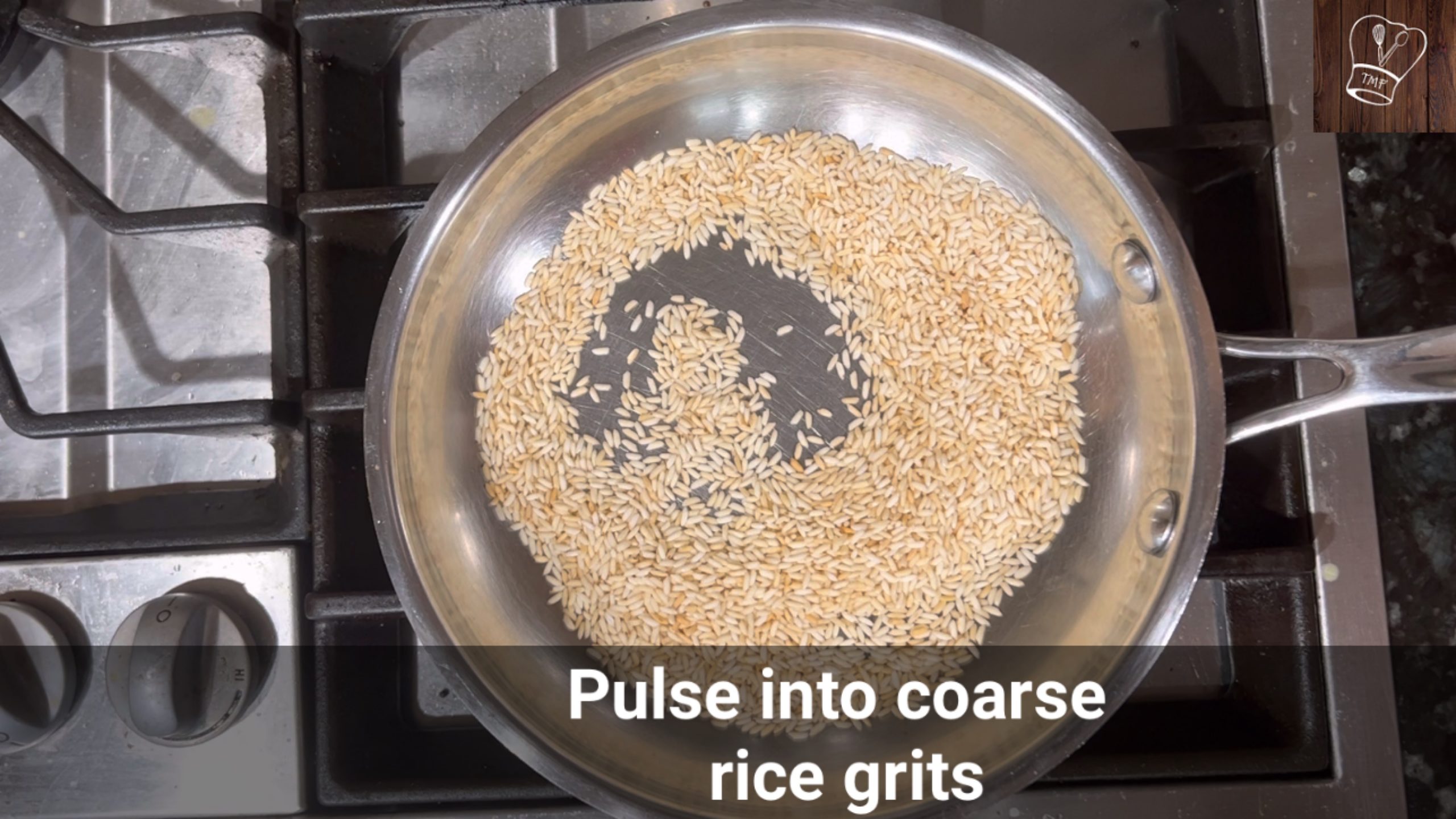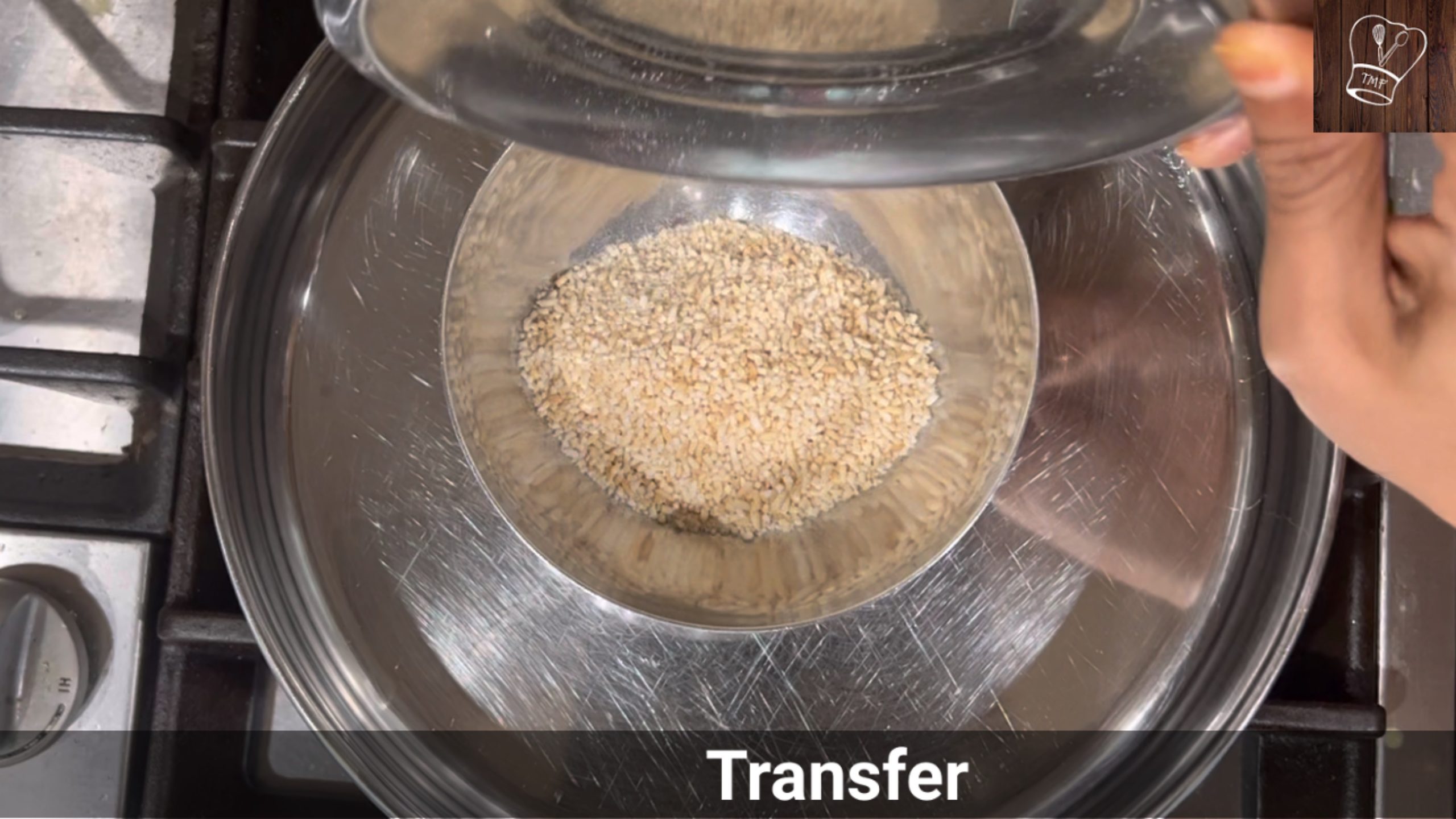 Furthermore, add roasted chana dal and mix well
Jaggery water
Add jaggery and water and melt in the microwave or stovetop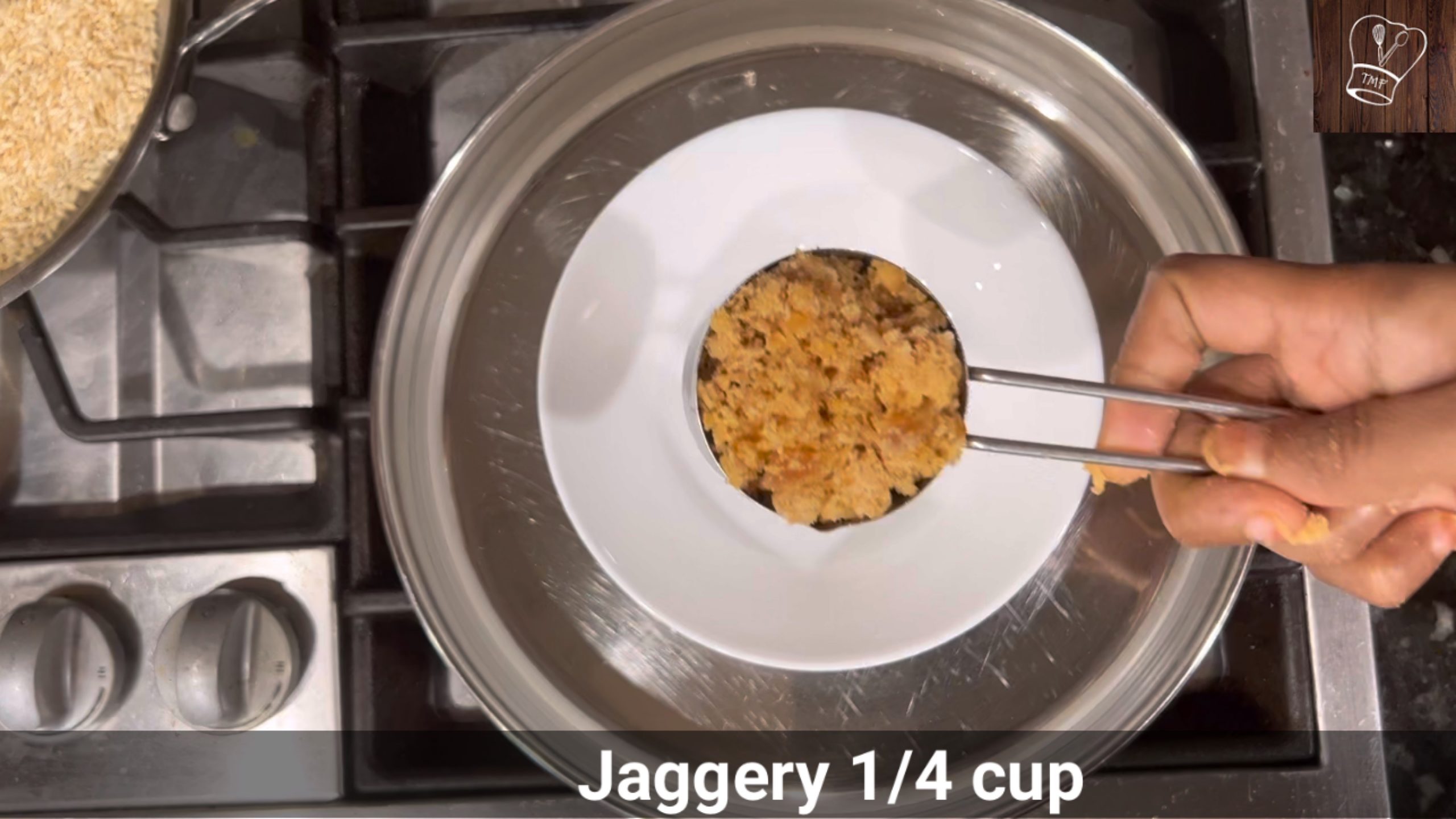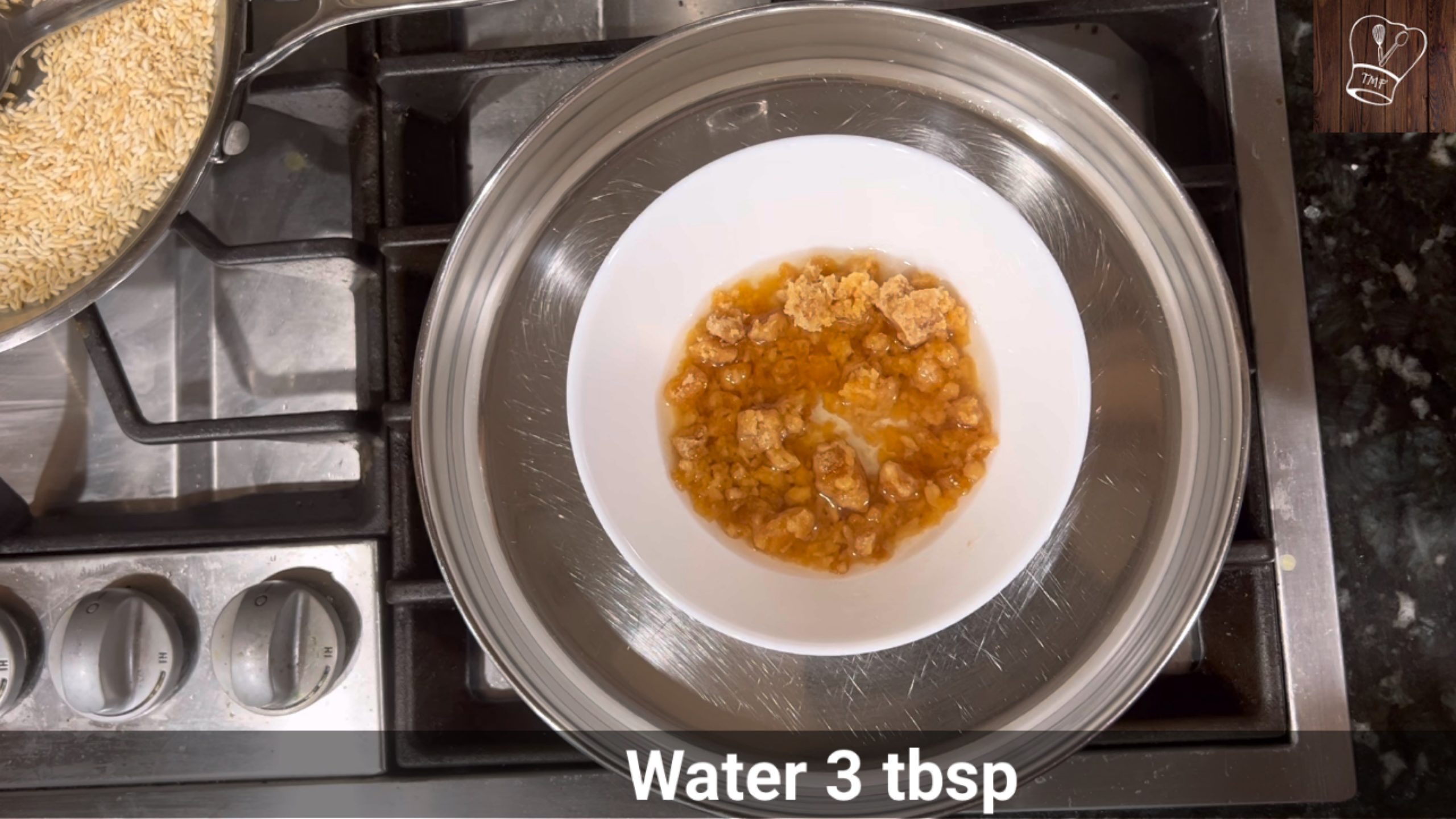 In a separate pan add ghee and turn on the stove to medium flame. When the ghee is hot add coconut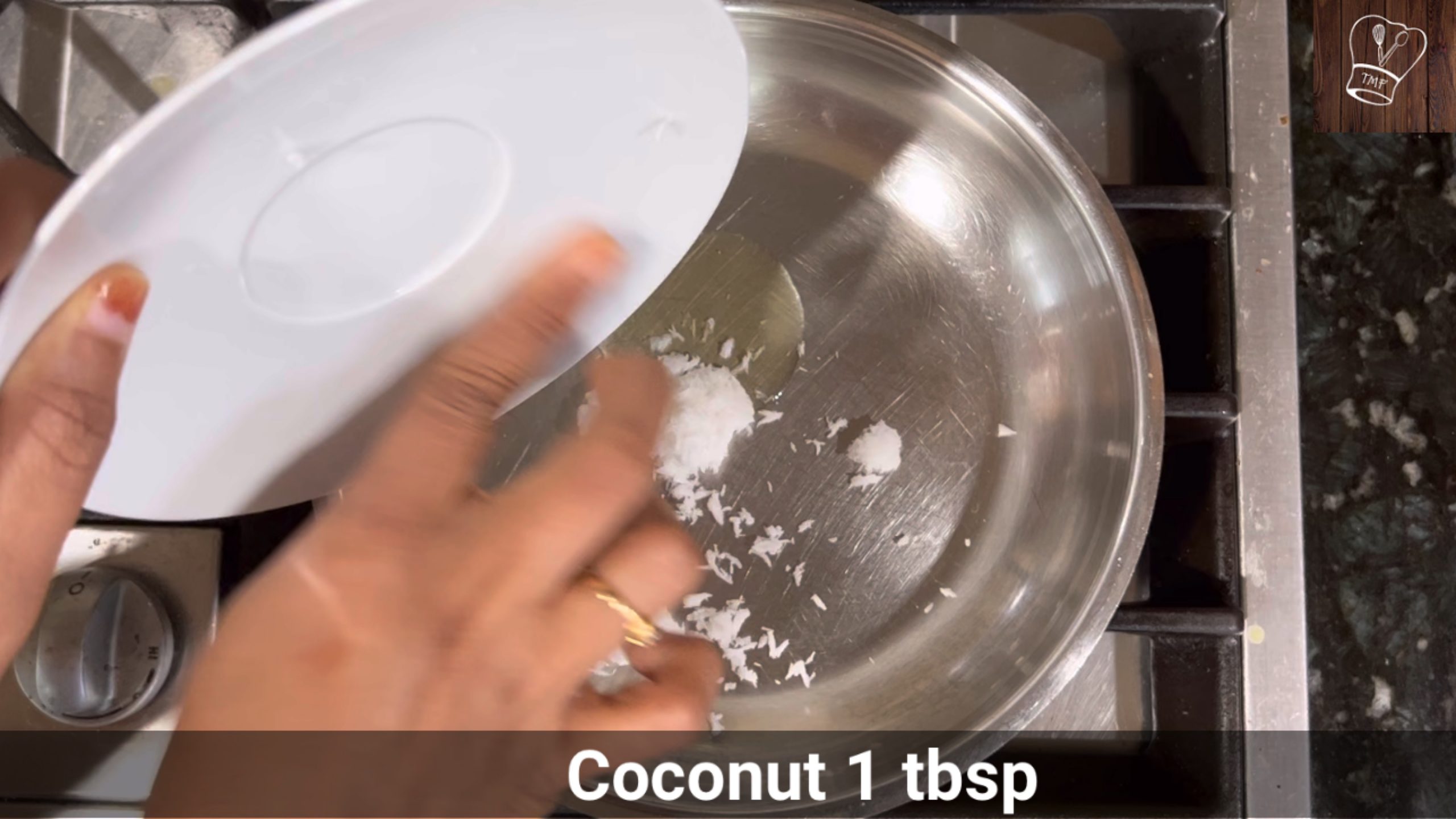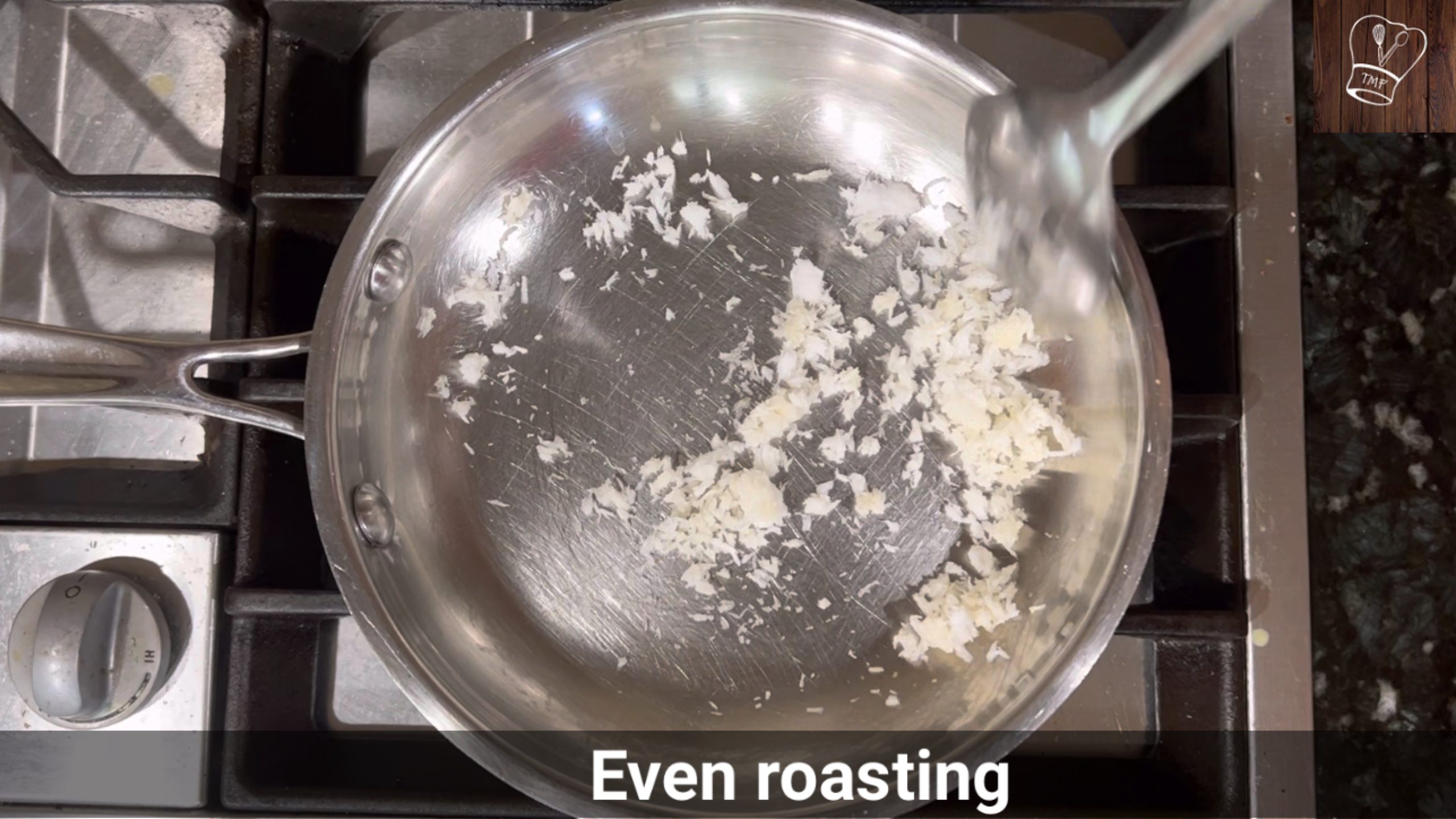 Saute coconut till moisture evaporates and the coconut starts to change color
Filter and add jaggery syrup, and cardamom powder; bring to boil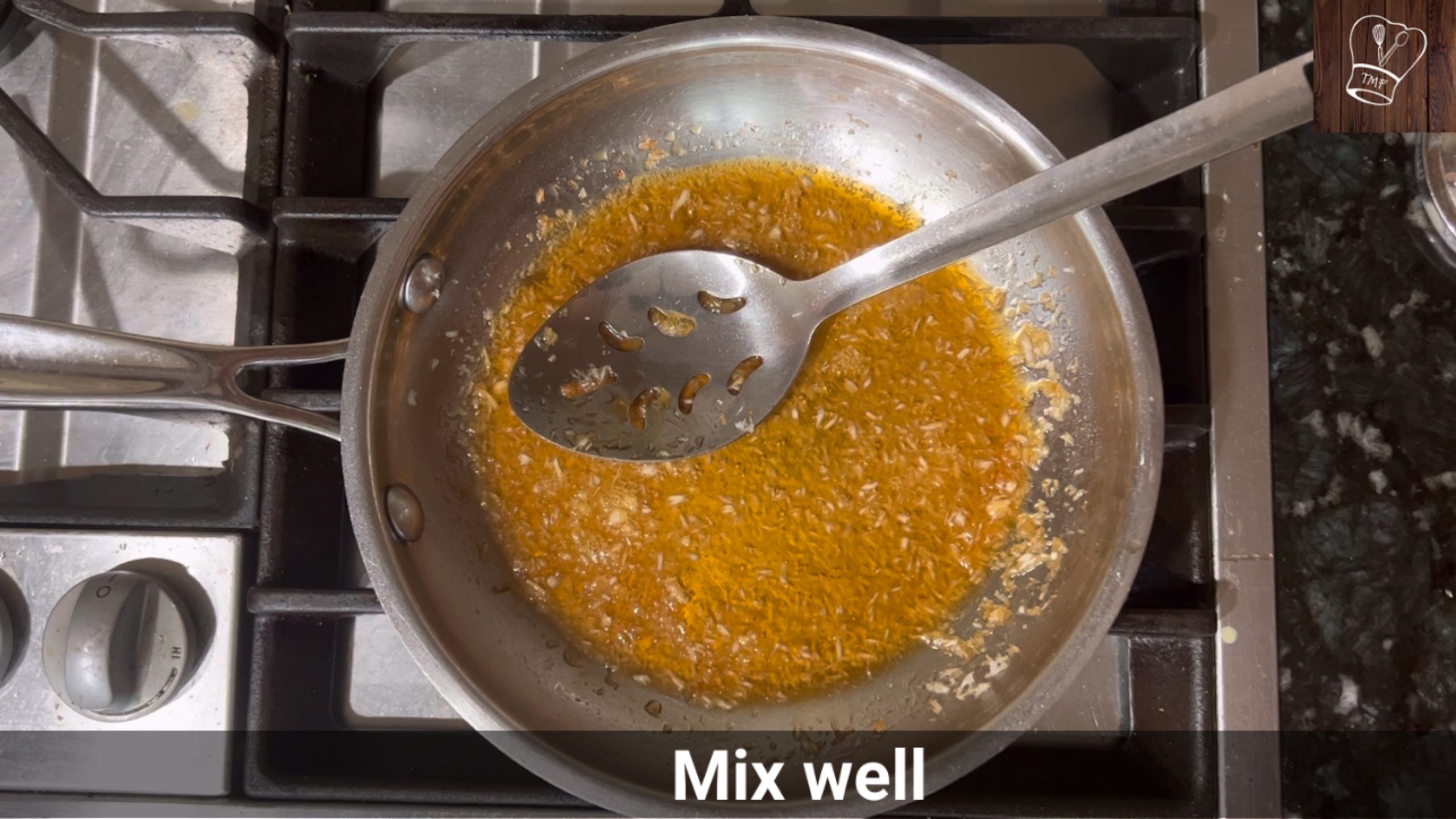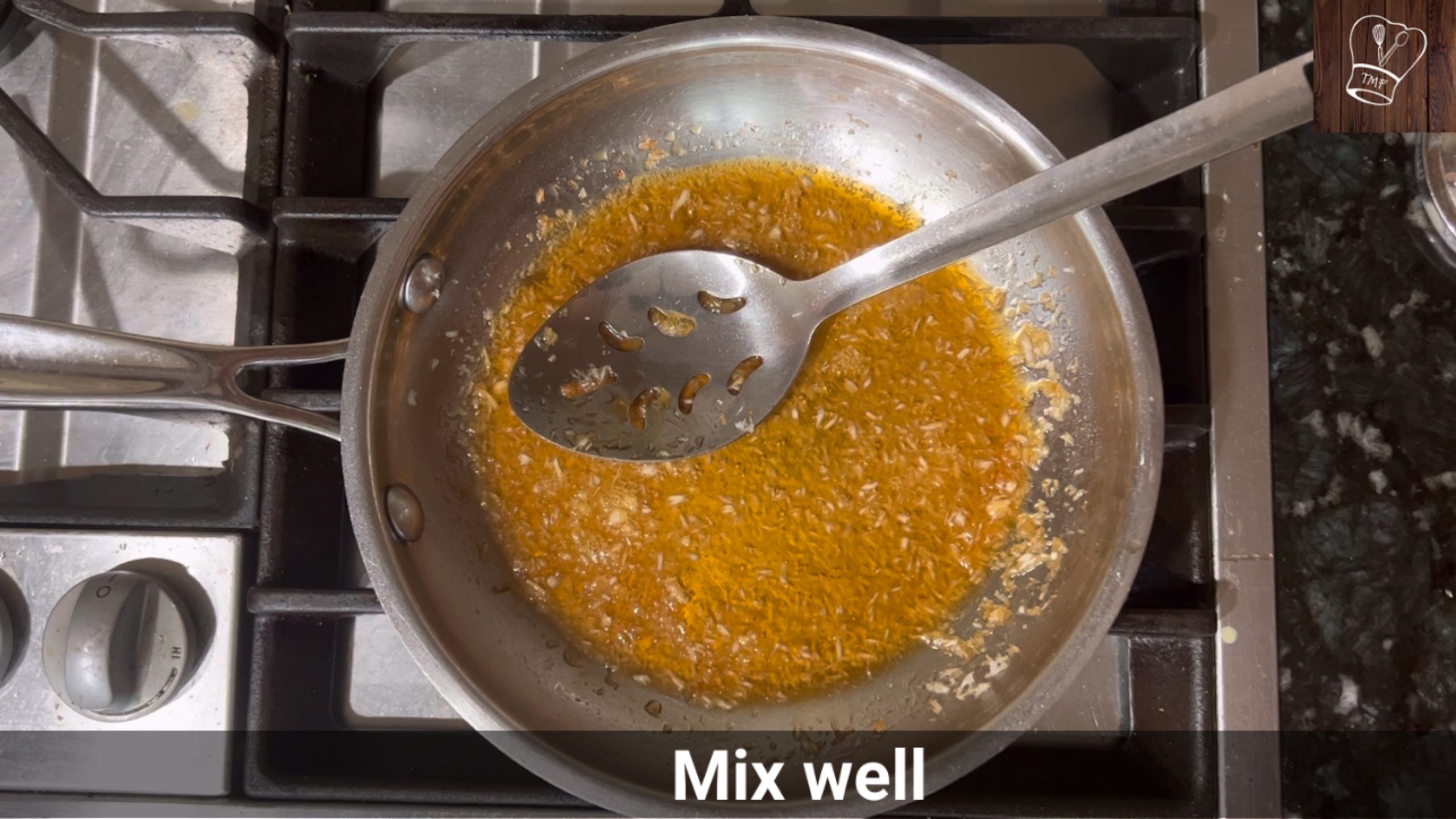 When jaggery syrup boils well and thickens, start checking the jaggery syrup
Check Jaggery syrup
When jaggery syrup boils well, start checking the jaggery syrup
Take a little jaggery syrup in a water
The first stage - is immersed in the water
The second stage - syrups stay in the water but we can't roll it
The third stage- syrup stays in the water and you can combine it into a soft ball (not so firm and you can easily press it)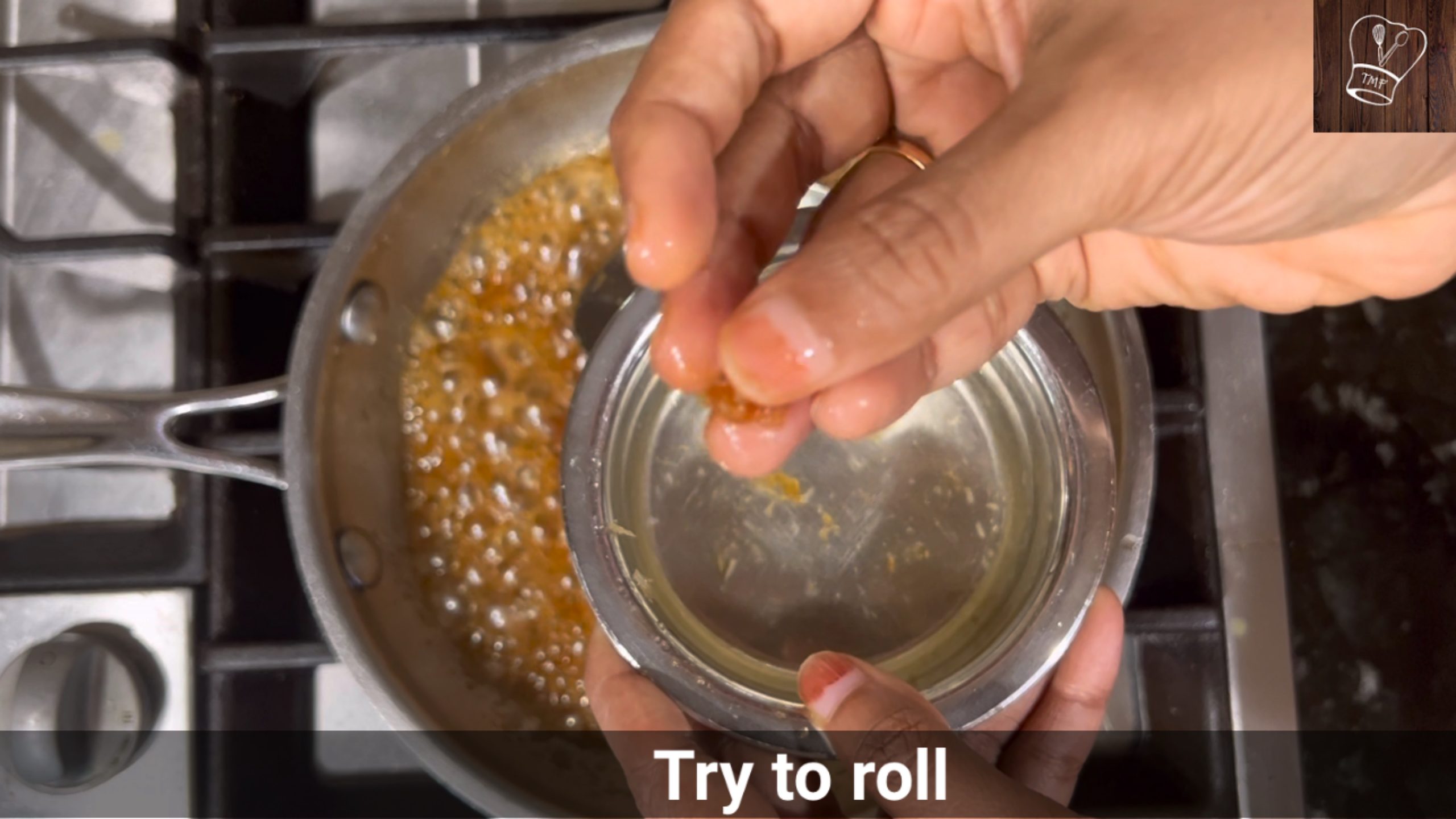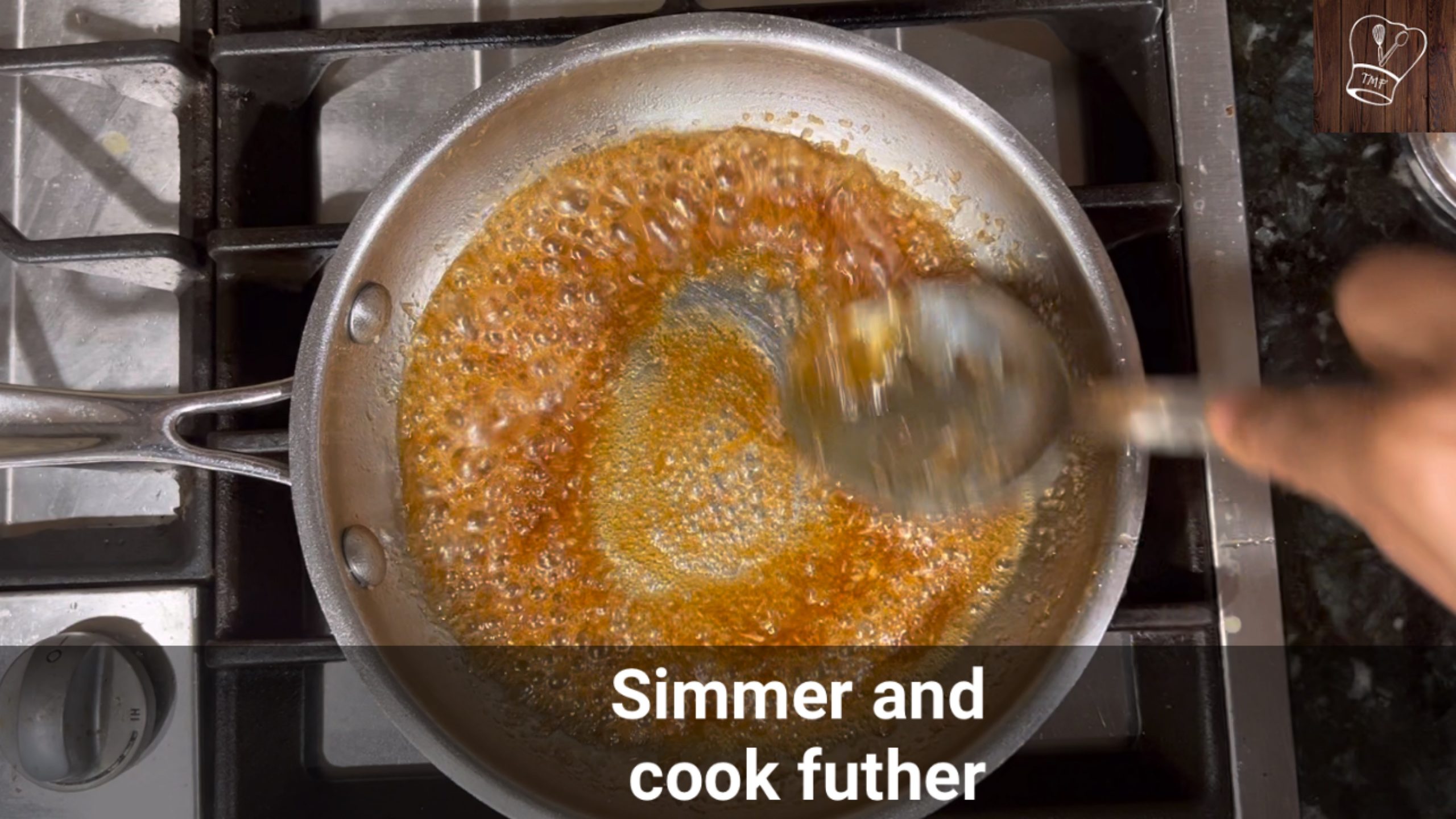 In the fourth stage- syrup stays in the water and you can combine it into a ball (it turns firm in a few seconds). That is the consistency we are looking for. Avoid hard/ stone consistency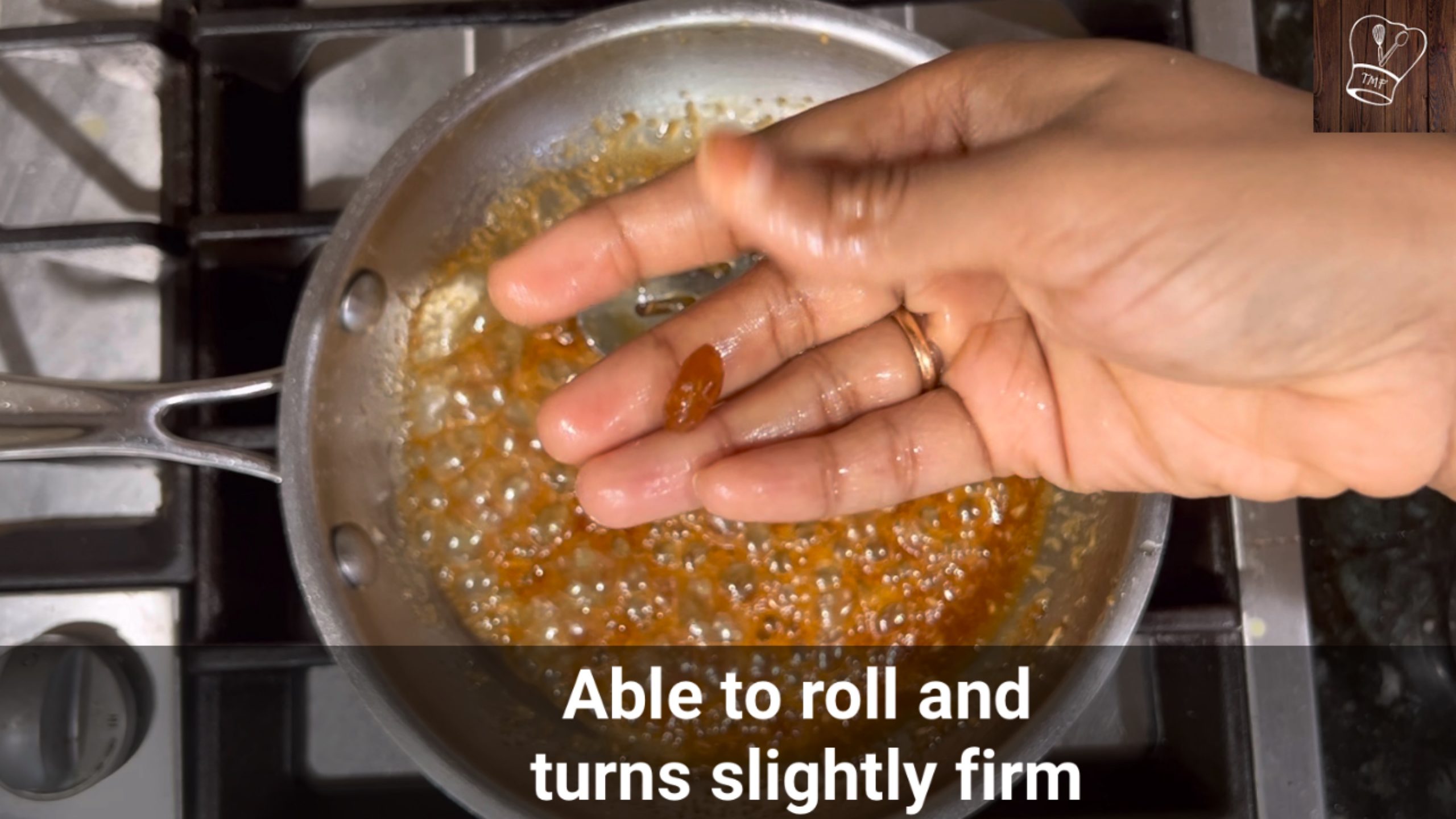 Kaaparisi
Add rice grits and roasted chana dal and turn off the stove
Move the pan aside and mix well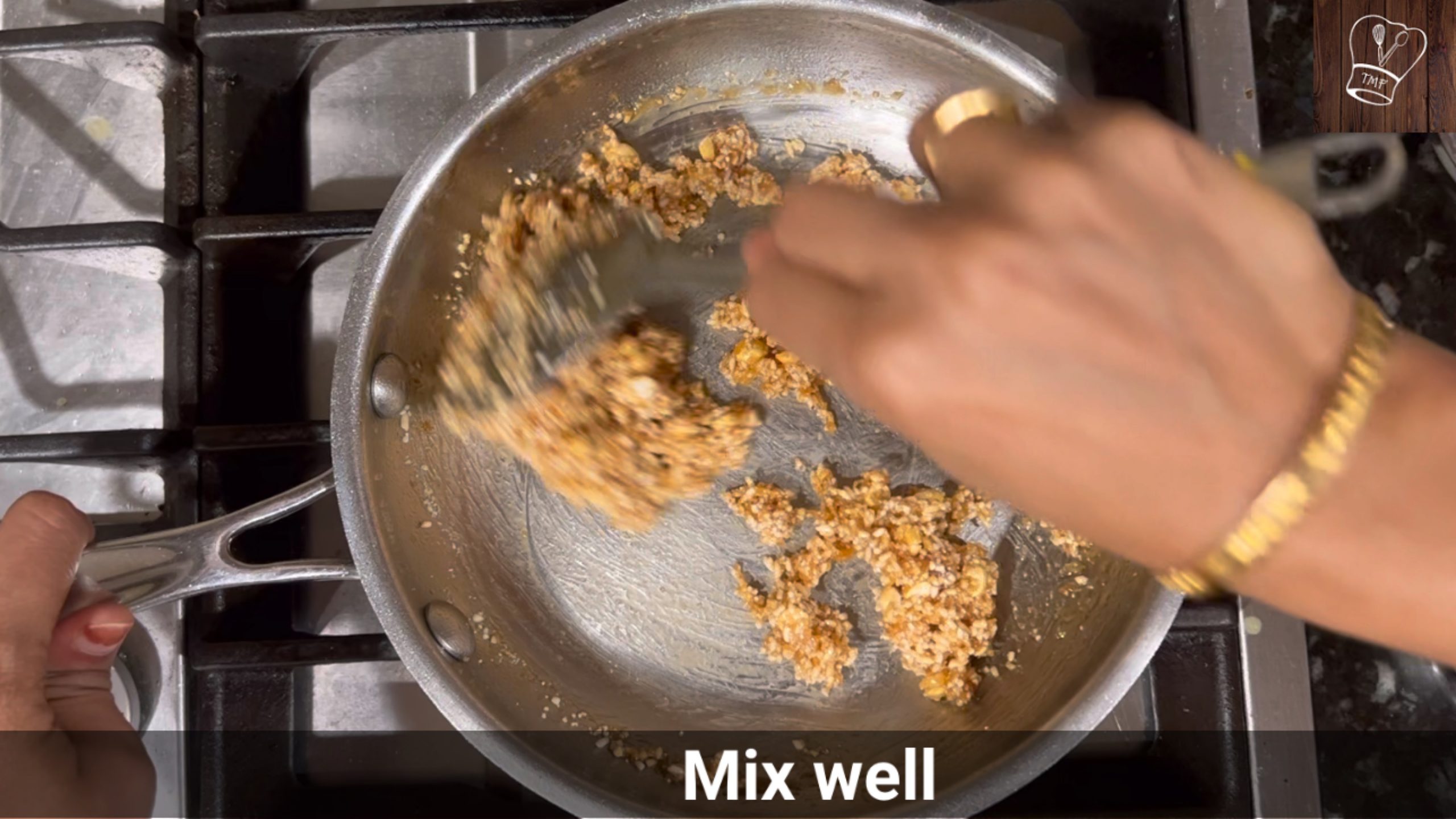 Transfer to another vessel and let it cool completely