Methi dal fry dhaba style | how to make Dal methi fry | Vendhaya keerai paruppu | Andhra Pappu | Vendhaya keerai sambar | vendhaya keerai kulambu | Fenugreek with lentils | Fenugreek leaves dhal | how to make dal methi fry |Andhra Pappu | Menthi kura pappu | easy Methi dal tadka recipe| palak dal | how to make Andhra pappu with step-by-step pictures and video recipe. Check out the Methi pappu recipe and if you like the video pls SUBSCRIBE to my channel.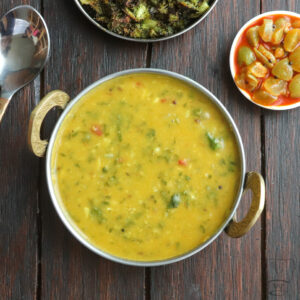 Fenugreek with lentils | how to make dal methi fry |Andhra Pappu | Menthi Kura pappu is a delicious protein-rich dal prepared with methi leaves, toor dal, moong dal, and masoor dal. With minimal ingredients, this dal is super easy and tastes yum.
Jump to:
What kind of dal can I use for Andhra Pappu?
I have used a combination of toor dal, and masoor dal moong dal instead you can use any one variety.

Can I make Menthi Pappu in a pressure cooker?
If you are looking for a quick recipe on a busy morning go for instant pot and pressure cooker, but dal might not mash well. cooking a step by step makes it more flavorful.
Can I skip shallots and garlic?
For the best flavorful Pappu use shallots and garlic. if you don't like strong garlic flavor you can reduce the amount of garlic. You can use chopped regular onions instead of shallots.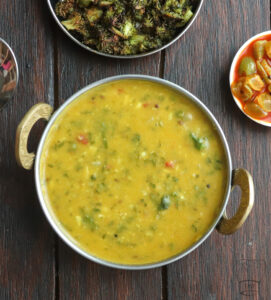 Is this spicy Andhra dal?
Traditionally Andhra Pappu is spicy but I made a kid-friendly version of fenugreek dal. I have used green chili for flavor but have used them on whole. If you prefer spicy Pappu split chilies and increase chilli powder.
For the Methi dal video recipe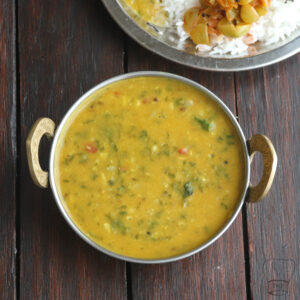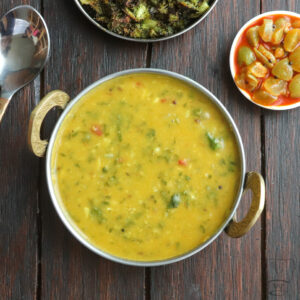 Ingredients
Pressure cook dal
1/4

cup

Toor dal

1/8

teaspoon

turmeric powder

1/4

cup

moong dal

2

green chilli

1/4

cup

masoor dal

2

+ 1/4 cup Water
Dal
1

bunch of methi leaves

2

+ 1/2 water cup

1/4

teaspoon

turmeric powder

1/8

teaspoon

sugar

1/2

tablespoon

+ 1/2 teaspoon salt

1

tablespoon

peanut oil

1/4

teaspoon

sesame oil

4

garlic

finely chopped

15

small onions

1

green chilli
To temper
1/2

tablespoon

ghee

1/2

teaspoon

Mustard seeds

1

teaspoon

cumin seeds

1/2

teaspoon

Asafoetida

1

teaspoon

Kashmiri chilli powder
Instructions
Pressure Cook dal
Firstly wash three varieties of dal

Add water, turmeric powder, and green chilli; pressure cook for 4 whistles or cook in rice mode using the instant pot; do natural pressure release
Cook Methi dal
Add oil to the pan and when oil turns slightly hot add 1 tablespoon of garlic and saute till they start to change color

Furthermore add small onion; saute till onions turn translucent

Add tomatoes and mix well

Furthermore, add turmeric powder and salt; mix well

Add methi leaves and mix well

Furthermore, add sugar and green chilli; saute for around 2 minutes or still tomatoes slightly turn mushy

add cooked dal, water, ginger powder, and salt; mix well and boil for 5 minutes

Cook for 5 minutes, mix well and turn off the stove

In a small tadka pan add ghee and when the ghee is hot add mustard seeds, cumin seeds; let them splutter

Turn off the stove and add asafoetida and Kashmiri red chilli powder; give a quick mix

Transfer the tadka to the pappu and turn on the stove

Cook for 4 minutes; mix well in between

Finally, add sesame oil and turn off the stove
Video
Notes
I have used a combination of toor dal, and masoor dal moong dal instead you can use any one variety
If you are looking for a quick recipe on a busy morning go for instant pot and pressure cooker, but dal might not mash well.  cooking a step by step makes it more flavorful
For the best flavorful Pappu use shallots and garlic. if you don't like strong garlic flavor you can reduce the amount of garlic. You can use chopped regular onions instead of shallots
Traditionally Andhra Pappu is spicy but I made a kid-friendly version of fenugreek dal. I have used green chili for flavor but have used them on whole. If you prefer spicy Pappu split chilies and increase chilli powder
Ingredients
Pressure cook dal
1/4 cup Toor dal
1/8 teaspoon turmeric powder
1/4 cup moong dal
2 green chilli
1/4 cup masoor dal
2 + 1/4 cup Water
Dal
1 bunch of methi leaves
2 + 1/2 water cup
1/4 teaspoon turmeric powder
1/8 teaspoon sugar
1/2 tablespoon + 1/2 teaspoon salt
1 tablespoon peanut oil
1/4 teaspoon sesame oil
4 garlic, finely chopped
15 small onions
1 green chilli
To temper
1/2 tablespoon ghee
1/2 teaspoon Mustard seeds
1 teaspoon cumin seeds
1/2 teaspoon Asafoetida
1 teaspoon Kashmiri chilli powder
How to make Keerai pappu with step-by-step pictures
Pressure Cook dal
Firstly wash three varieties of dal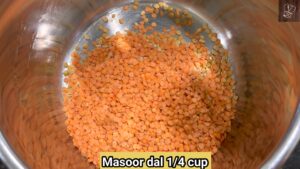 Add water, turmeric powder, and green chilli; pressure cook for 4 whistles or cook in rice mode using the instant pot; do natural pressure release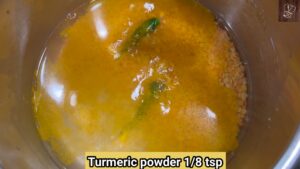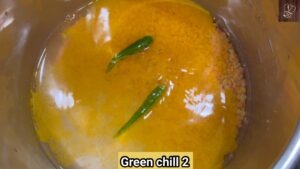 Cook Methi dal
Add oil to the pan and when oil turns slightly hot add 1 tablespoon of garlic and saute till they start to change color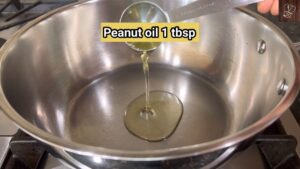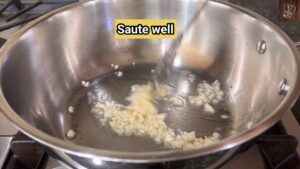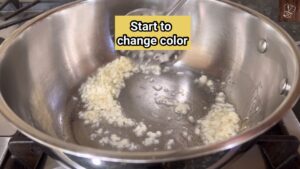 Furthermore add small onion; saute till onions turn translucent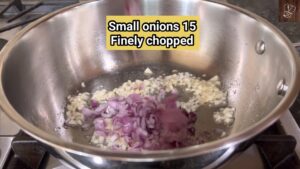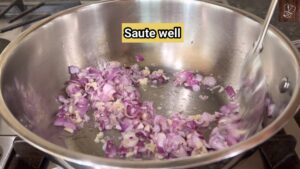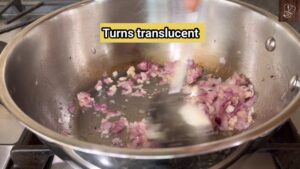 Add tomatoes and mix well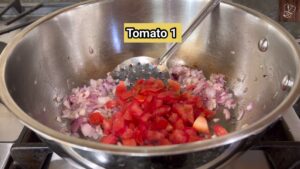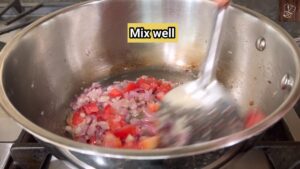 Furthermore, add turmeric powder and salt; mix well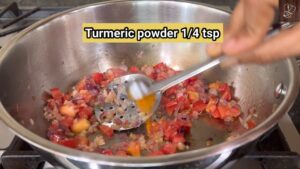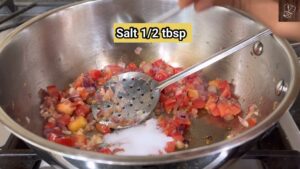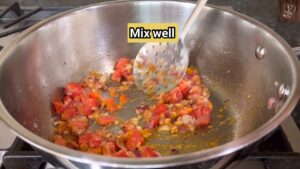 Add methi leaves and mix well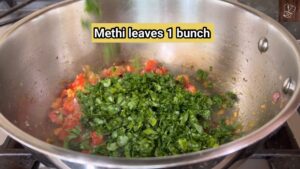 Furthermore, add sugar and green chilli; saute for around 2 minutes or still tomatoes slightly turn mushy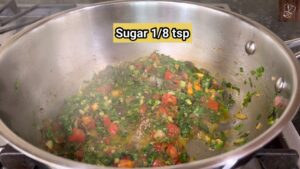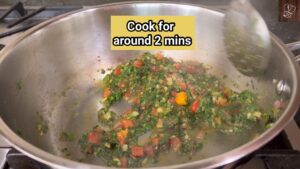 add cooked dal, water, ginger powder, and salt; mix well and boil for 5 minutes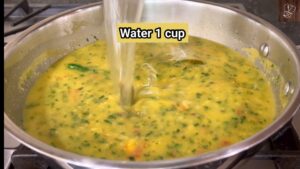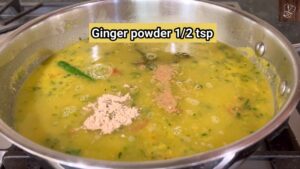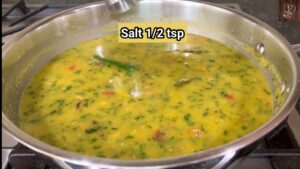 Cook for 5 minutes, mix well and turn off the stove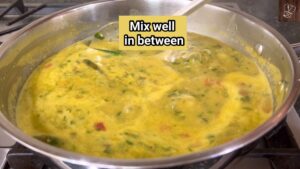 In a small tadka pan add ghee and when the ghee is hot add mustard seeds, and cumin seeds; let them splutter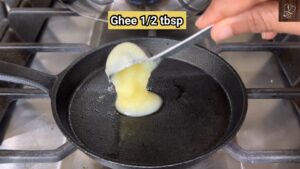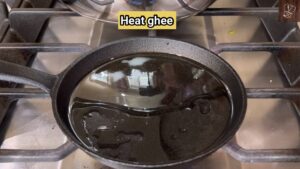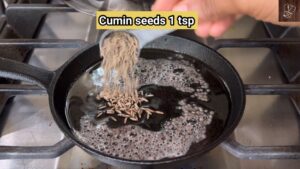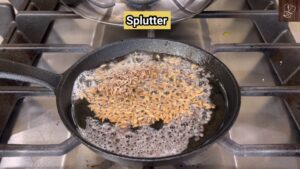 Turn off the stove and add asafoetida and Kashmiri red chilli powder; give a quick mix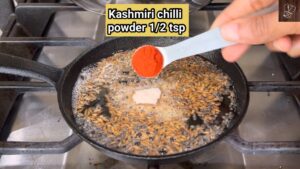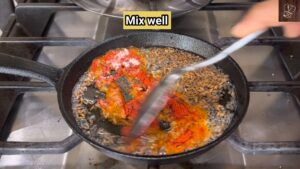 Transfer the tadka to the pappu and turn on the stove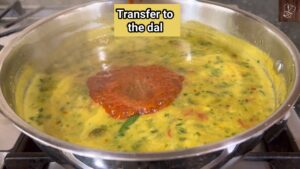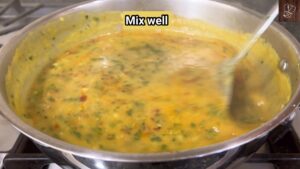 Cook for 4 minutes; mix well in between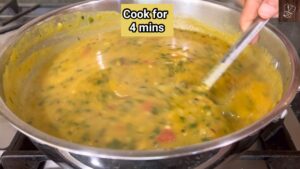 Finally, add sesame oil and turn off the stove