Nellikai raita recipe, Gooseberry Raita, Amla raita recipe, how to make yogurt dip, raita Amla, delicious raita, easy raita recipe, healthy recipes, south Indian pachadi recipe, yogurt dip, Raitha, Dahi Amla, Nellika pachadi, spiced yogurt raita with step-by-step pictures and video recipe. Check out the Nellika pachadi video recipe and if you like the video pls SUBSCRIBE to my channel.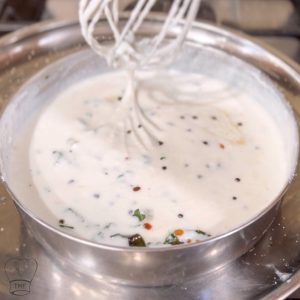 Nellikai pachadi, Gooseberry Raita, Amla raita recipe is a Traditional curd | yogurt | Dahi | thayir based south Indian pachadi variety. Healthy gooseberry is not often used because of its taste but if cooked right, raita tastes best.
WHAT IS SPECIAL ABOUT Nellika pachadi
Nellikkai is rich in antioxidants, low in calories, high in fiber, immunity booster, control blood sugar, and many more health benefits. Nellikai pachadi with gooseberry and curd is a great immunity booster. Pachadi Is easy to make and goes well with Kalandha sadam variety and Arisi paruppu Sadam.
Why frozen Gooseberry?
Here in the US, I don't often get fresh Amla hence I started using Frozen Amla. Frozen gooseberry still has all the nutrients
Should I thaw gooseberry?
No, you can directly steam the frozen amla
WHAT KIND OF CURD SHOULD I USE FOR Amla raitha?
Always use fresh thick creamy thick curd for raita. I have used homemade curd, but you can also use sour cream or non-flavored yogurt for raita. Use thick, well-set curd or yogurt. If you have a watery curd, set aside the whey for buttermilk and separate the thick curd then prepare raita.

CAN I USE SOUR CURD?
Amla is already sour so I would recommend non-sour curd for raitha.
Can I skip milk?
Milk gives amazing flavor and texture to the raita so I would recommend it. Always use chill or room temperature milk. Avoid hot milk
SHOULD I WHISK THE CURD?
Yes, it is very important to whisk the curd well. Before adding ground gooseberry make sure the curd is lump-free. If whey separates or curd is lumpy it will affect the raita texture
CAN I USE ROOM TEMPERATURE CURD?
For the best flavor, I would recommend using chill curd for raita. Always store the leftover pachadi in the fridge
Can I reduce Green chilli?
Yes, you can use any spice of your choice. to balance the sourness of Amla add the right amount of green chilli.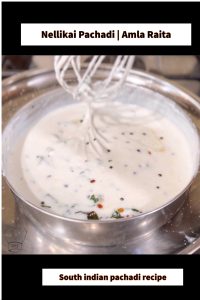 Other pachadi recipes in TMF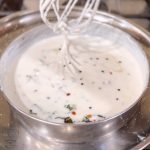 Print Recipe
Nellikai pachadi
easy and healthy pachadi recipe
Ingredients
Cook Gooseberry
4

big Gooseberry | Amla | Nellikai
To temper
1

teaspoon

coconut oil

1/4

teaspoon

mustard seeds

1/2

teaspoon

urad dal
To grind
3

tablespoon

coconut

2

green chilli
Pachadi
3/4

cup

thick curd

1/4

cup

milk

Required salt

1/4

cup

water
Instructions
Firstly cook frozen gooseberry for 10-12 minutes till they crack open

Slit with a knife. Discard seed and fiber and keep them aside till they turn cool

Add oil to the pan and turn on the stove on medium heat

When oil turns hot, add mustard seeds, urad dal, and curry leaves; let them splutter

Furthermore, add asafoetida and mix well

Transfer to a bowl and keep aside

After gooseberry comes to room temperature add coconut, green chilli, and little water; grind

Add curd, milk to a wide vessel and mix well

Furthermore add water, required salt, ground mixture and mix well

Sprinkle coriander leaves and finally add the tempering; mix well
Video
Notes
You can cook frozen gooseberry directly out of the freezer. No need to thaw
Always cook gooseberry till they crack open Raita stays good for 2 days
Green chilli goes well with Amla's flavor. Adjust according to your taste
Alter the spices and seasonings as per your taste
Always store the leftover pachadi in the fridge
Avoid sour curd for this raita

Ingredients
Cook Gooseberry
4 big Gooseberry | Amla | Nellikai
To temper
1 teaspoon coconut oil
1/4 teaspoon mustard seeds
1/2 teaspoon urad dal
To grind
3 tablespoon coconut
2 green chilli
Pachadi
3/4 cup thick curd
1/4 cup milk
Required salt
1/4 cup water
Sprinkle
Coriander leaves
How to make Nellikai pachadi with step by step pictures
Firstly cook frozen gooseberry for 10-12 minutes till they crack open
Slit with a knife. Discard seed and fiber and keep them aside till they turn cool
Add oil to the pan and turn on the stove on medium heat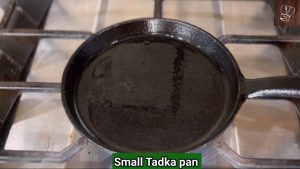 When oil turns hot, add mustard seeds, urad dal, and curry leaves; let them splutter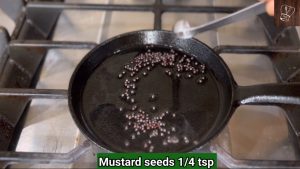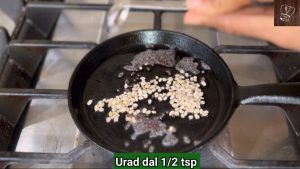 Furthermore, add asafoetida and mix well
Transfer to a bowl and keep aside

After gooseberry comes to room temperature add coconut, green chilli, and little water; grind
Add curd, milk to a wide vessel and mix well
Furthermore add water, required salt, ground mixture and mix well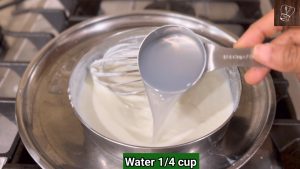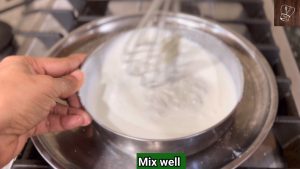 Sprinkle coriander leaves and finally add the tempering; mix well