Ulli Theeyal | Kerala style shallots curry | Kerala ulli theeyal | Kerala style ulli theeyal | small onion tamarind curry | small onion in roasted coconut curry | Kerala style shallots in roasted coconut curry | ulli curry | nadan ulli theeyal Check out the Ulli Theeyal recipe and If you like the video pls SUBSCRIBE to my channel.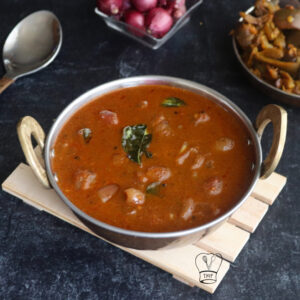 Ulli theeyal
Ulli theeyal is a traditional dish from the South Indian state of Kerala. It is a vegetarian curry that is made using small onions, which are also known as shallots. The word 'theeyal' in Malayalam, the local language of Kerala, means 'burnt', referring to the roasted coconut and spices that give the dish its distinct flavor. Ulli theeyal is a popular dish in Kerala and is often served with rice or flatbreads. Its rich and tangy taste, along with its unique blend of spices, makes it a must-try for anyone visiting Kerala.
Always roast coconut in dark golden brown
Burny coconut (roasted to golden brown) gives a unique amazing flavor to this dish. Avoid high flame. Always saute regularly in low- medium for even roasting.
Tips to note while grinding coconut
Oil in the coconut is enough for initial grinding. After the coconut is almost ground, add very little water and grind. If the ground coconut is thick it might turn lumpy after you add so I have added extra water to adjust the consistency.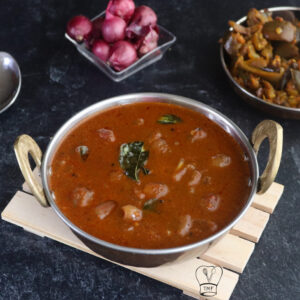 Can I use regular onions?
Small onions/ shallots give the best taste for the ulli theeyal. You can use regular onion but the taste might slightly vary.
Other vegetables to use
Onion Theeyal: Instead of using shallots, you can use regular onions to make onion theeyal. The preparation method and spices will be similar, but the taste may differ slightly.
Garlic Theeyal: Garlic lovers can try making garlic theeyal by using peeled garlic cloves instead of shallots. This version will have a stronger and more pungent flavor.
Potato Theeyal: Boiled and diced potatoes can be used to make a tasty and filling potato theeyal. The potatoes will absorb the flavors of the spices and coconut, making for a flavorful dish.
Eggplant Theeyal: Eggplants are another vegetable that can be used to make theeyal. Slice and fry eggplants until golden brown and then add them to the spices and coconut mixture to make eggplant theeyal.
Okra Theeyal: Okra or ladies' finger can also be used to make a variation of theeyal. Fry the okra until it's crispy and then mix it with the coconut and spice mixture.
These are just a few examples, but you can use any vegetable you like to make your own variation of theeyal. Just make sure to adjust the cooking time and spices accordingly to suit the vegetable you are using.
Can I substitute tamarind with tomato?
Tamarind is an important ingredient in Spicy and tangy curry, as it provides the dish with its characteristic tangy flavor. substituting tamarind alters the flavor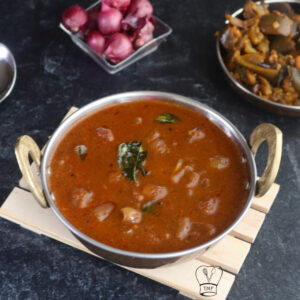 Serving suggestion for small onion gravy
It tastes best when mixed with rice.it is also a tasty side dish for tiffin varieties like appam, idiyappam, idli, dosai, etc.
Shelf life of shallot tamarind curry
Since it contains coconut, which is perishable, the shelf life of ulli theeyal can be limited. Typically, ulli theeyal can be stored in the refrigerator for up to 2-3 days. After this time, it may start to spoil and should not be consumed. To extend the shelf life of ulli theeyal, it is best to store it in an airtight container in the refrigerator as soon as it cools down.
Oil for Kerala style small onion curry
For making ulli theeyal, coconut oil is recommended. Coconut oil is often used in South Indian cooking, including the preparation of theeyal, as it lends a distinct flavor to the dish. However, if you don't have coconut oil or prefer not to use it, any other neutral-flavored oil but the flavor might vary.
Ingredients
Roast coconut
1 tablespoon coconut oil
1/4 teaspoon fenugreek seeds
1 tablespoon coriander seeds
5 red chilli
1/4 teaspoon pepper
5 small onion
1 cup coconut
1/4 teaspoon turmeric powder
Temper
1 tablespoon coconut oil
1/2 teaspoon mustard seeds
1/4 teaspoon fenugreek seeds
Curry leaves few
Theeyal
100 grams small onion
2+ 1/2 cup tamarind water
Required salt
1/2 teaspoon jaggery
3/4 cup water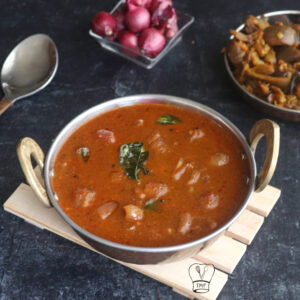 How to make shallots curry with steps by steps pictures
Furthermore add dried red chillies, coriander seeds, pepper, and fenugreek seeds; mix well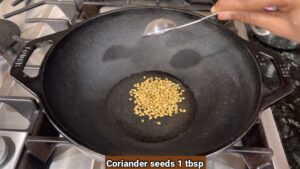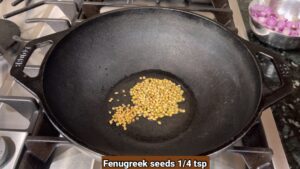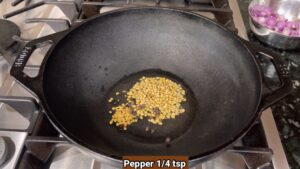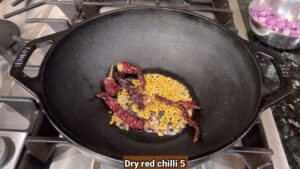 Add small onions and give a quick mix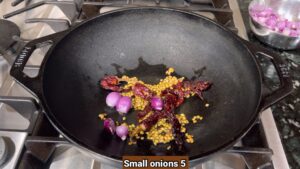 Furthermore, add coconut and saute till they are dark golden brown in color. Make sure to keep stirring to avoid burning the coconut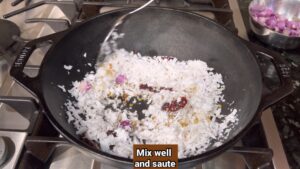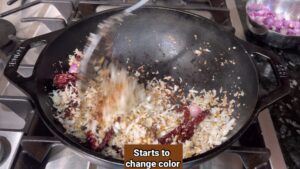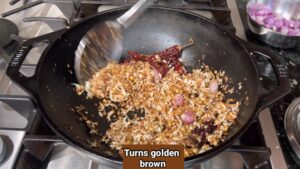 Finally, add turmeric powder and mix well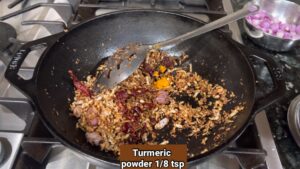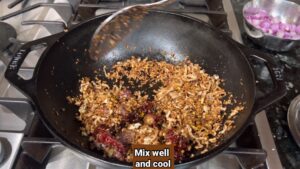 allow the mixture to cool down and grind without adding water
Finally, add 1/4 cup of water; grind again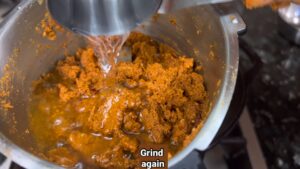 In the same pan, heat coconut oil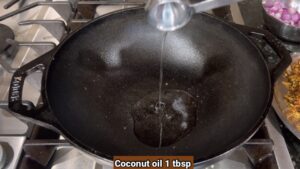 Add mustard seeds and fenugreek seeds; splutter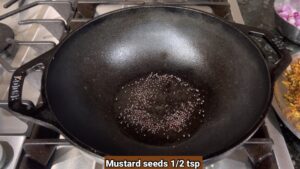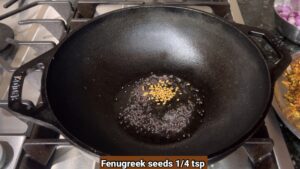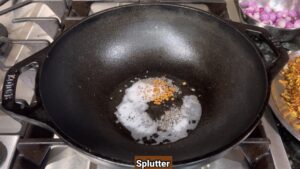 Furthermore, add curry leaves and roast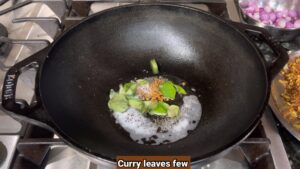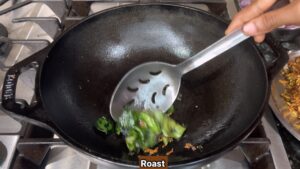 keep the curry leaves aside
Add small onions. Sauté the onions until they turn translucent and slightly change color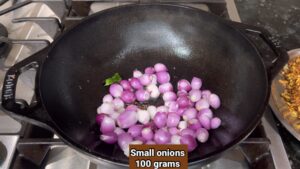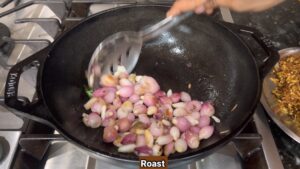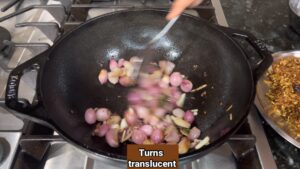 Furthermore, add tamarind water and the required salt; mix well and boil for 10 minutes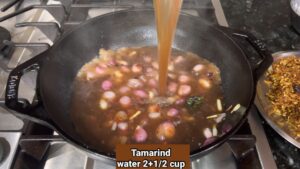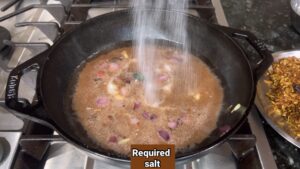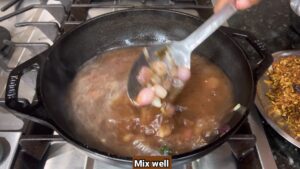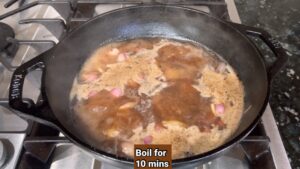 Now add the ground coconut paste, water, and jaggery; boil for 10 minutes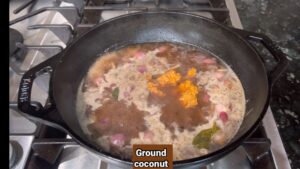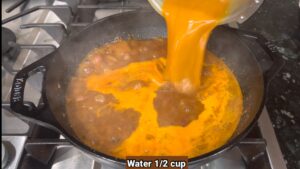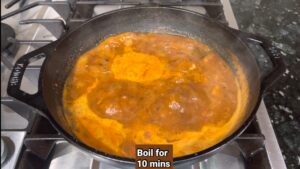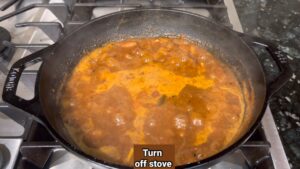 Finally, add roasted curry leaves; mix well and serve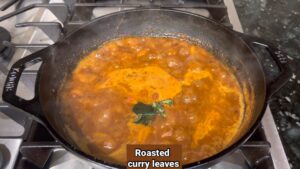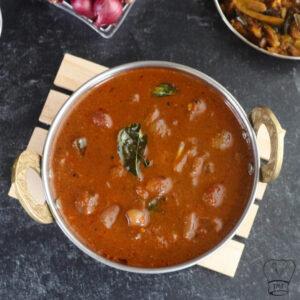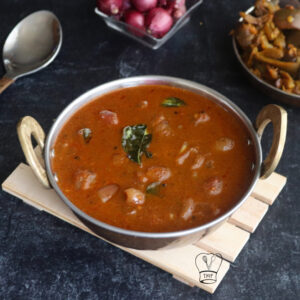 Ingredients
Roast coconut
1

tablespoon

coconut oil

1/4

teaspoon

fenugreek seeds

1

tablespoon

coriander seeds

5

red chilli

1/4

teaspoon

pepper

5

small onion

1

cup

coconut

1/4

teaspoon

turmeric powder
Temper
1

tablespoon

coconut oil

1/2

teaspoon

mustard seeds

1/4

teaspoon

fenugreek seeds

Curry leaves few
Theeyal
100

grams

small onion

2

+ 1/2 cup tamarind water

Required salt

1/2

teaspoon

jaggery

3/4

cup

water
Instructions
Roast coconut
Add oil to pan and Heat

Furthermore add dried red chillies, coriander seeds, pepper, and fenugreek seeds; mix well

Add small onions and give a quick mix

Furthermore, add coconut and saute till they are dark golden brown in color. Make sure to keep stirring to avoid burning the coconut

Finally, add turmeric powder and mix well
Grind coconut
allow the mixture to cool down and grind without adding water

Furthermore, add around 1 tablespoon water and grind it into a fine paste

Finally, add 1/4 cup of water; grind again
Temper
In the same pan, heat coconut oil

Add mustard seeds and fenugreek seeds; splutter

Furthermore, add curry leaves and roast

keep the curry leaves aside
shallot curry
Add small onions. Sauté the onions until they turn translucent and slightly change color

Furthermore, add tamarind water and the required salt; mix well and boil for 10 minutes

Now add the ground coconut paste, water, and jaggery; boil for 10 minutes

Turn off the stove

Finally, add roasted curry leaves; mix well and serve
Video
Notes
Burnt coconut (roasted to golden brown) gives a unique amazing flavor to this dish. Avoid high flame. Always saute regularly in low- medium for even roasting
Oil in the coconut is enough for initial grinding. After the coconut is almost ground, add very little water and grind. If the ground coconut is thick it might turn lumpy after you add so I have added extra water to adjust the consistency
Small onions/ shallots give the best taste. You can use regular onion but the taste might slight vary
use any vegetable you like to make your own variation of theeyal. Just make sure to adjust the cooking time and spices accordingly to suit the vegetable you are using
Tamarind is an important ingredient in Spicy and tangy curry,  as it provides the dish with its characteristic tangy flavor. substituting tamarind alters the flavor
It tastes best when mixed with rice.it is also a tasty side dish for tiffin varieties like appam, idiyappam, idli, dosai, etc.
Since it contains coconut, which is perishable, the shelf life of ulli theeyal can be limited. Typically, ulli theeyal can be stored in the refrigerator for up to 2-3 days. After this time, it may start to spoil and should not be consumed. To extend the shelf life of ulli theeyal, it is best to store it in an airtight container in the refrigerator as soon as it cools down
For making Coconut-based curry, coconut oil is recommended. Coconut oil is often used in South Indian cooking, including the preparation of theeyal, as it lends a distinct flavor to the dish. However, if you don't have coconut oil or prefer not to use it, any other neutral-flavored oil but the flavor might vary