Vegetable Ishtu is a flavorful vegan Kerala-based tasty side dish prepared with mixed vegetables and coconut milk. Stew is a tasty combo for Tiffin items like Appam, coconut Appam, and idiyappam.
Ever since my childhood days, whenever I think about Appam and idiyappam, Amma usually makes coconut milk as a side dish (she knows my sweet tooth).
Once we spent summer vacation at my Uncle's place. My aunt cooked idiyappam and vegetable stew for breakfast and I loved it. From that day onwards stew has become one of my favorite side dishes. I started cooking stew as an alternate side dish option to coconut milk for Aappam and idiyappam.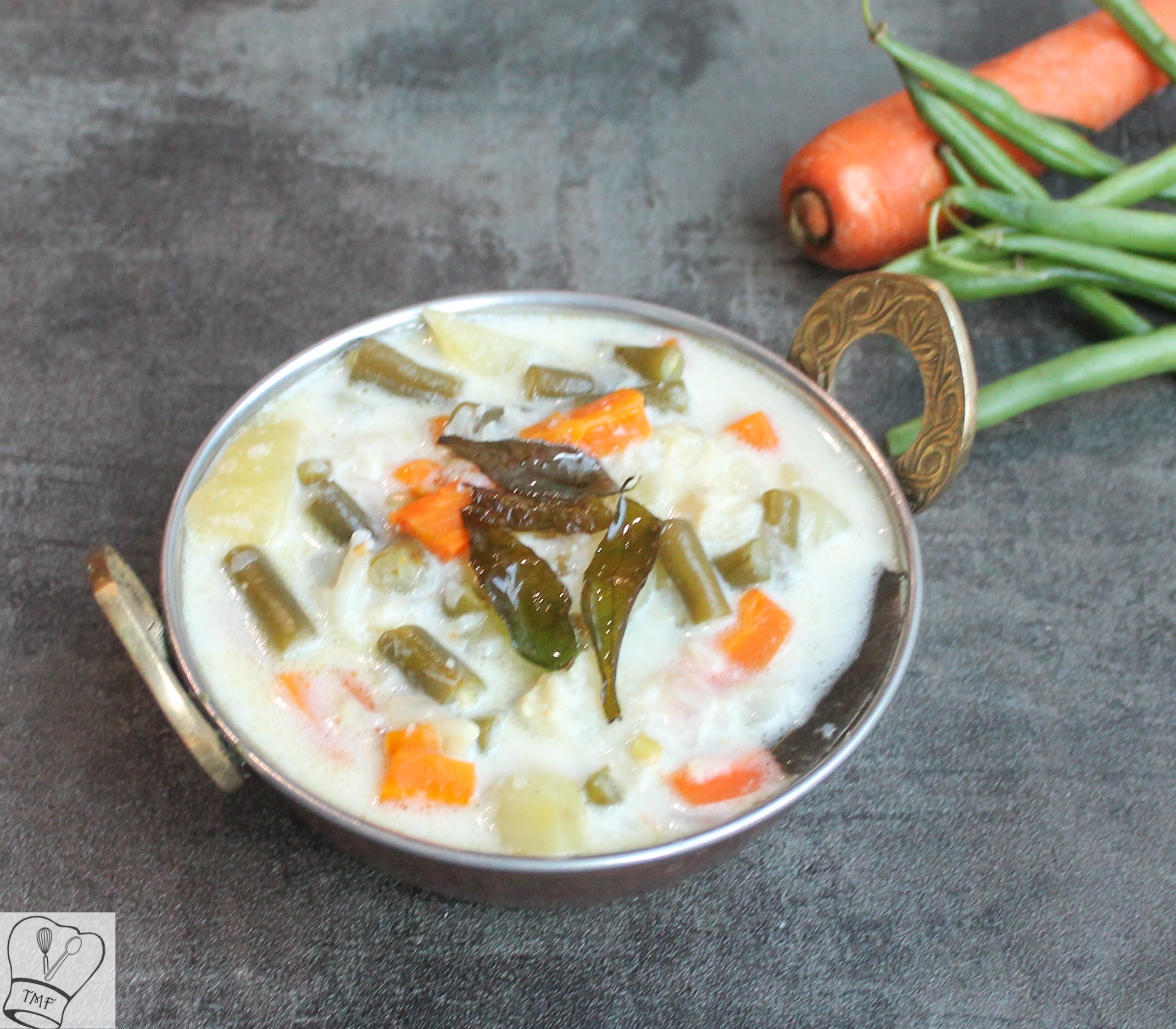 For years I used to make Vegetable Ishtu in a pan, but recently I have been using my pressure cooker and instant pot for making stew.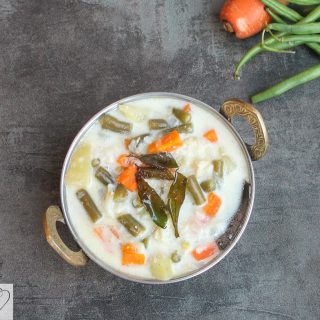 Ingredients
Carrot – 2 peeled and cut into slightly big chunks

Potato – 1

big peeled and cut into big chunks

Beans - 6 about 1 inch

Cauliflower - 1/4

cut into florets

Green Peas - 1/4 cup

Onion – 1

sliced finely

Green chilly - 2

Adjust According to your spice level

Whole black pepper - 1/4 tsp

optional or pepper powder - 1/2 tsp

Cloves

- 2

Cardamom – 2 or 1/4 tsp

Thick coconut milk - 1 cup + 1/4 cup

Curry leaves - few

Salt - as needed

Coconut oil - 1 tbsp
Instructions
For the instant pot version
Add coconut oil and when the oil is hot add bay leaves and  clove

Add onions, green chilies, and pinch of salt; saute

Add pepper powder and cardamom powder

Cook for 2/3 minutes or till onions are translucent. Sprinkle little water if required

Turn off IP

Add vegetables, remaining salt, 1/4 coconut milk, and 1/2 cup of water

Cook for 1 min, high pressure, and natural release

After the pressure settles down gently open the lid; mix well

Add 1 cup of thick coconut milk, cook for a minute, and switch off

Add little coconut oil in a small pan and sauté curry leaves; add it to the stew
To cook in the pan
Add oil to a pan. When the oil is hot add clove and bay leaf

Add onion, green Chilli, pepper powder, cardamom powder, and salt; sauté

Cook for 2/3 minutes

Add the cubed vegetables & combine well. Add 1/4 cup of  coconut milk and water, bring to a boil, and simmer to medium

Cover and cook till vegetables are cooked; sauté once in a while

Add 1 cup of coconut  milk and cook for 30 seconds and switch off

Add little coconut oil in a small pan and sauté curry leaves; add it to the stew
Video
Notes
Can add garlic and ginger

Frozen veggies can be used for making stew

I have used store brought coconut milk but coconut milk can also be made at home
Add water to 2 cups of coconut and grind it. Filter the ground coconut, and the resultant milk is the thick coconut milk. Add water once again to the coconut residue and grind once more. Filter it again, and the resultant milk is the thin coconut milk
For the pressure cooker method repeat the same process in a pressure cooker and cook for one whistle, manual/natural release 
Coconut cream can be used instead of coconut milk
Ingredients:
Carrot – 2 peeled and cut into slightly big chunks
Potato – 1, big peeled and cut into big chunks
Beans - 6 about 1 inch
Cauliflower - 1/4 , cut into florets
Green Peas - 1/4 cup
Onion – 1, sliced finely
Green chilly - 2 (Adjust According to your spice level)
Whole black pepper - 1/4 teaspoon (optional) or pepper powder - 1/2 tsp
Cloves - 2
Cardamom – 2 or 1/4 tsp
Thick coconut milk - 1 cup + 1/4 cup
Curry leaves - few
Salt - as needed
Coconut oil - 1 tbsp
How to make Vegetable Ishtu with step-by-step pictures:
For the instant pot version
Add coconut oil and when the oil is hot add bay leaves and clove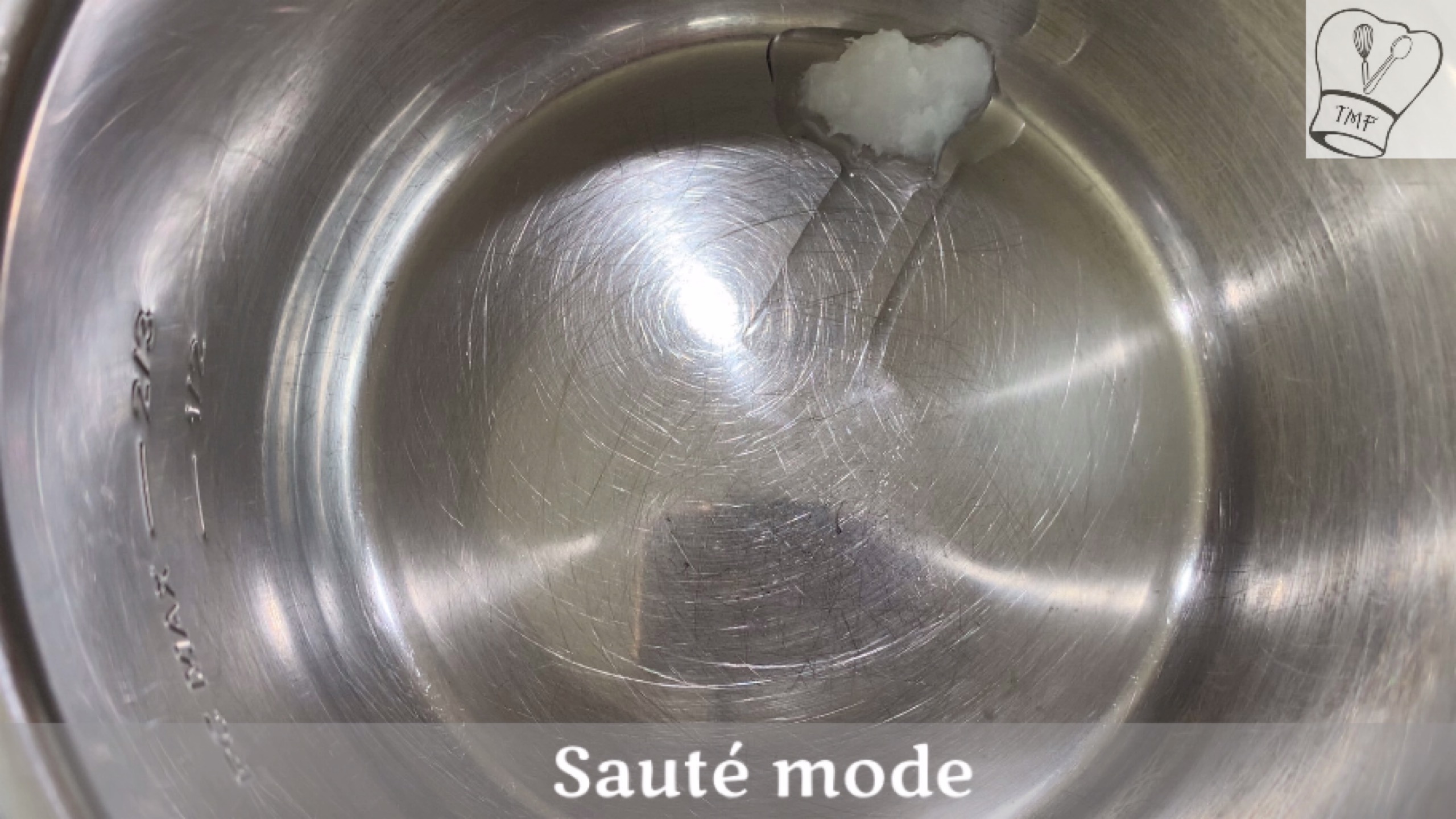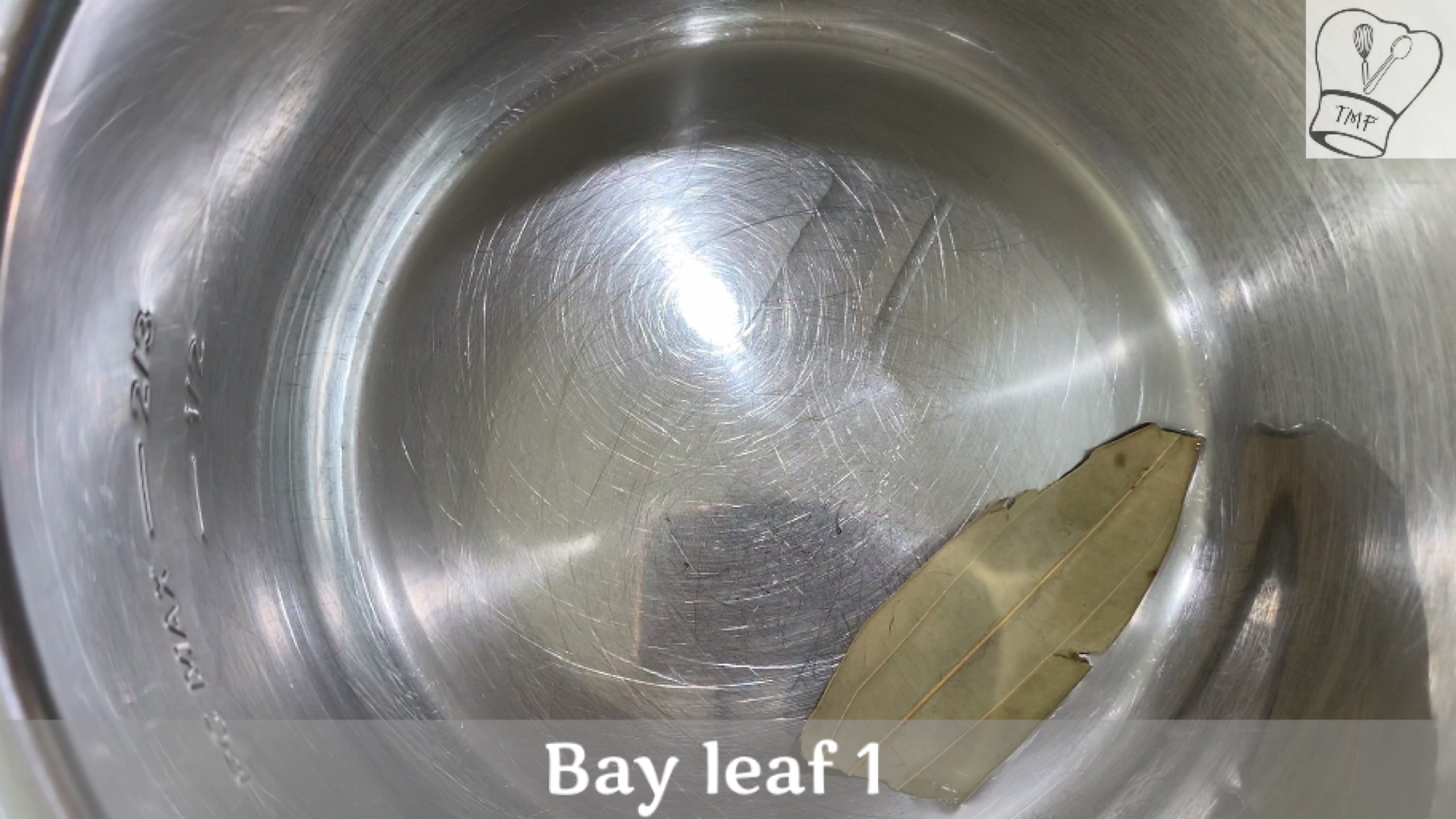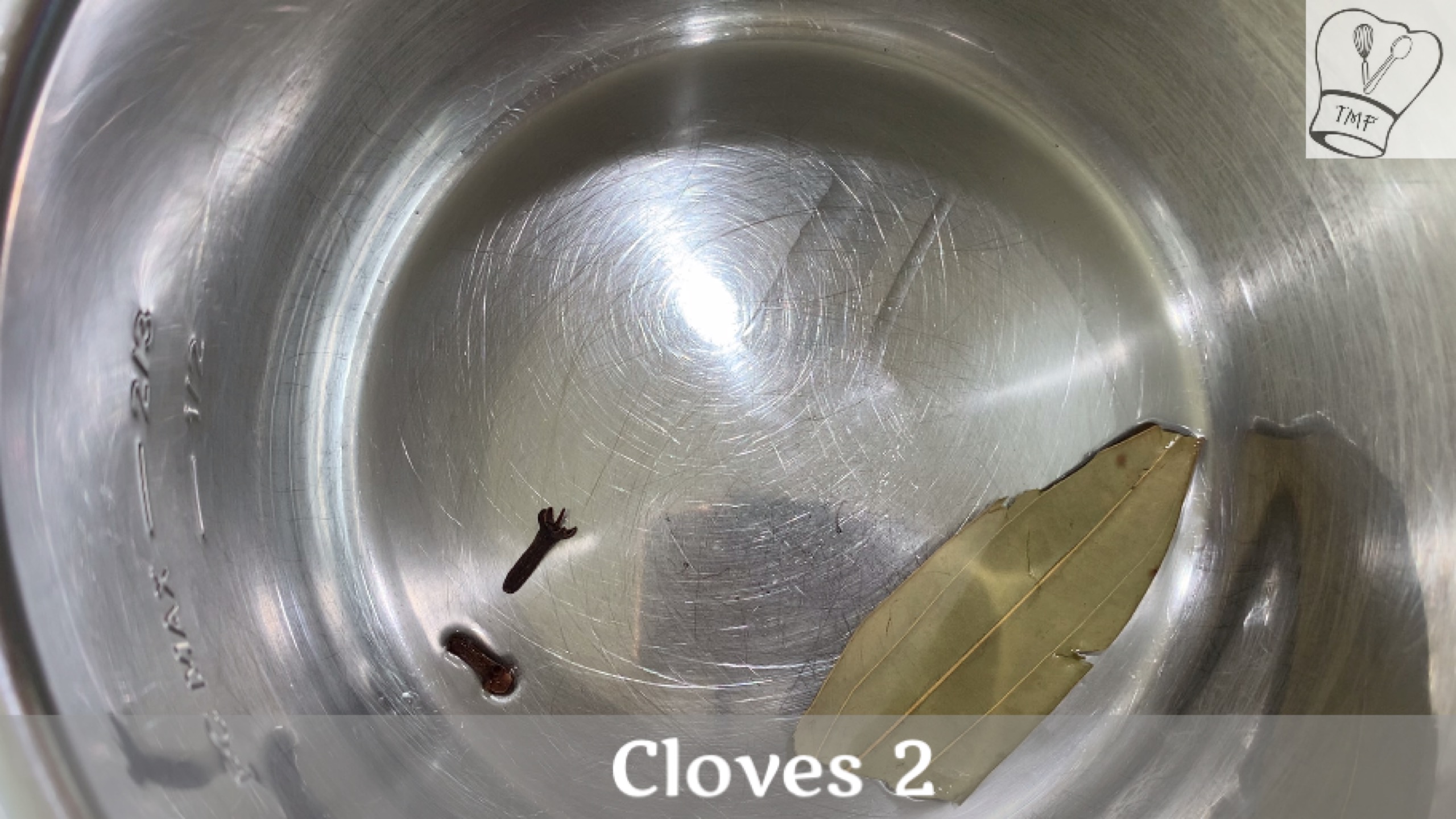 Add onions, green chilies, and pinch of salt; saute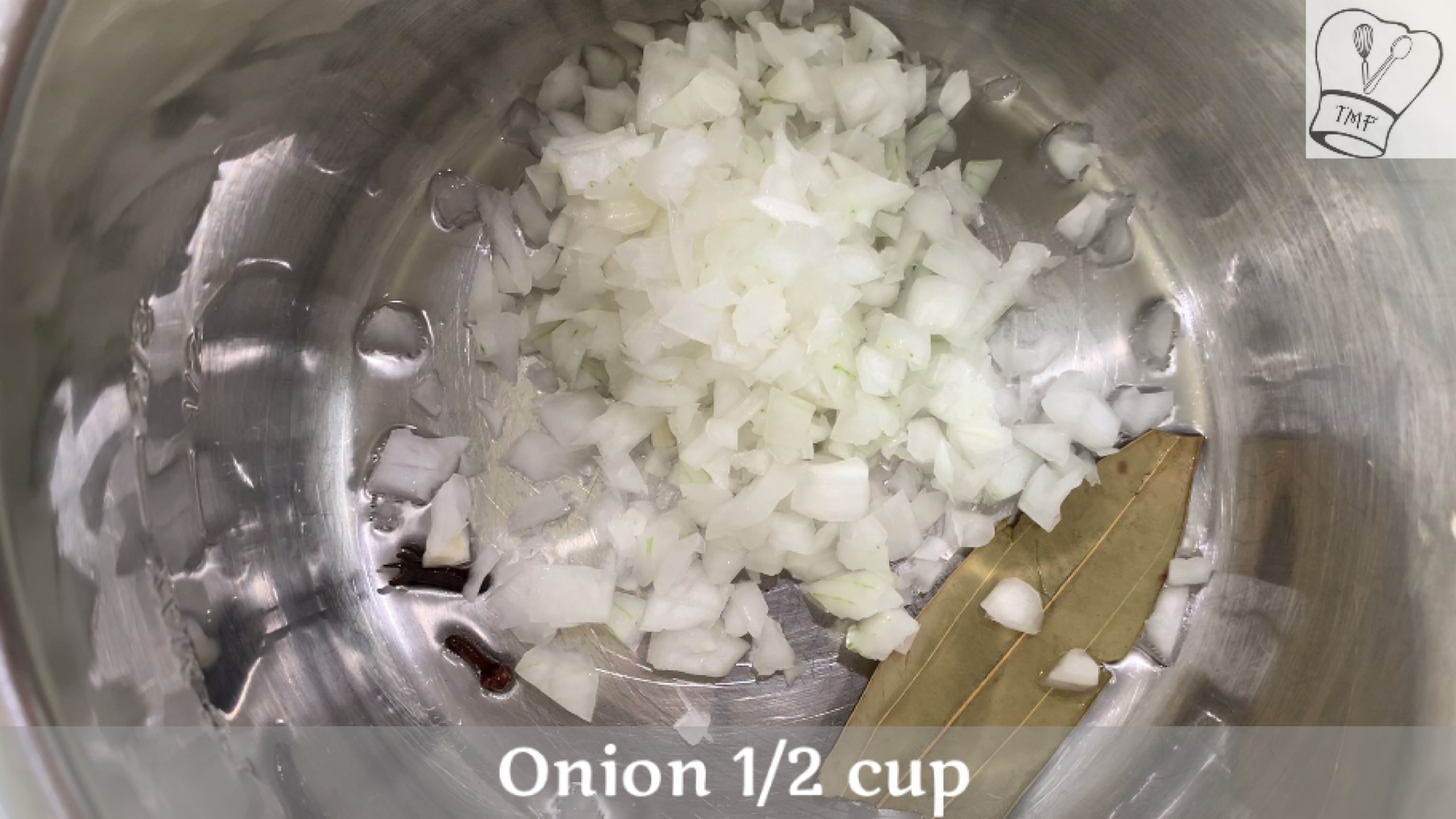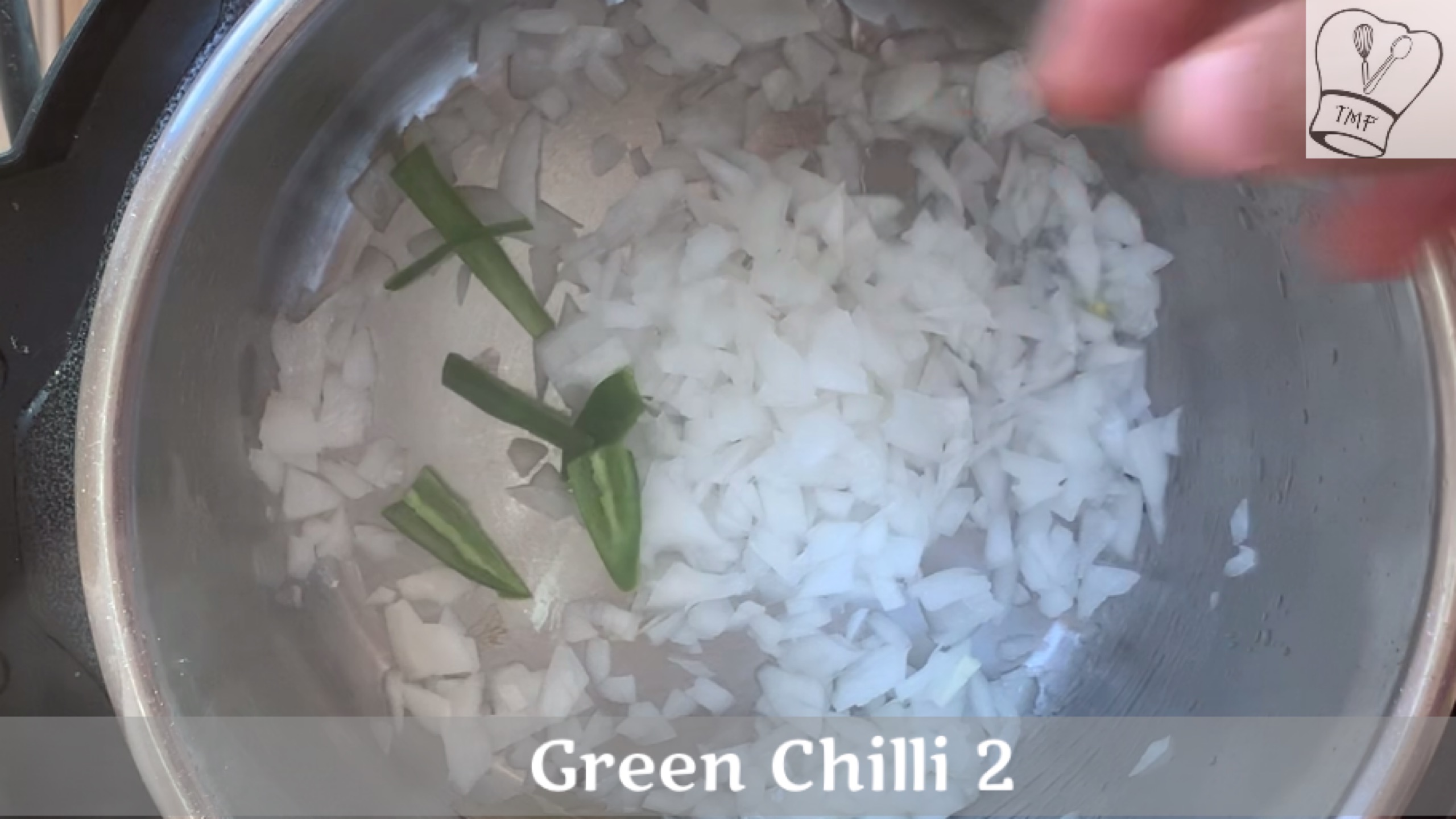 Add pepper powder and cardamom powder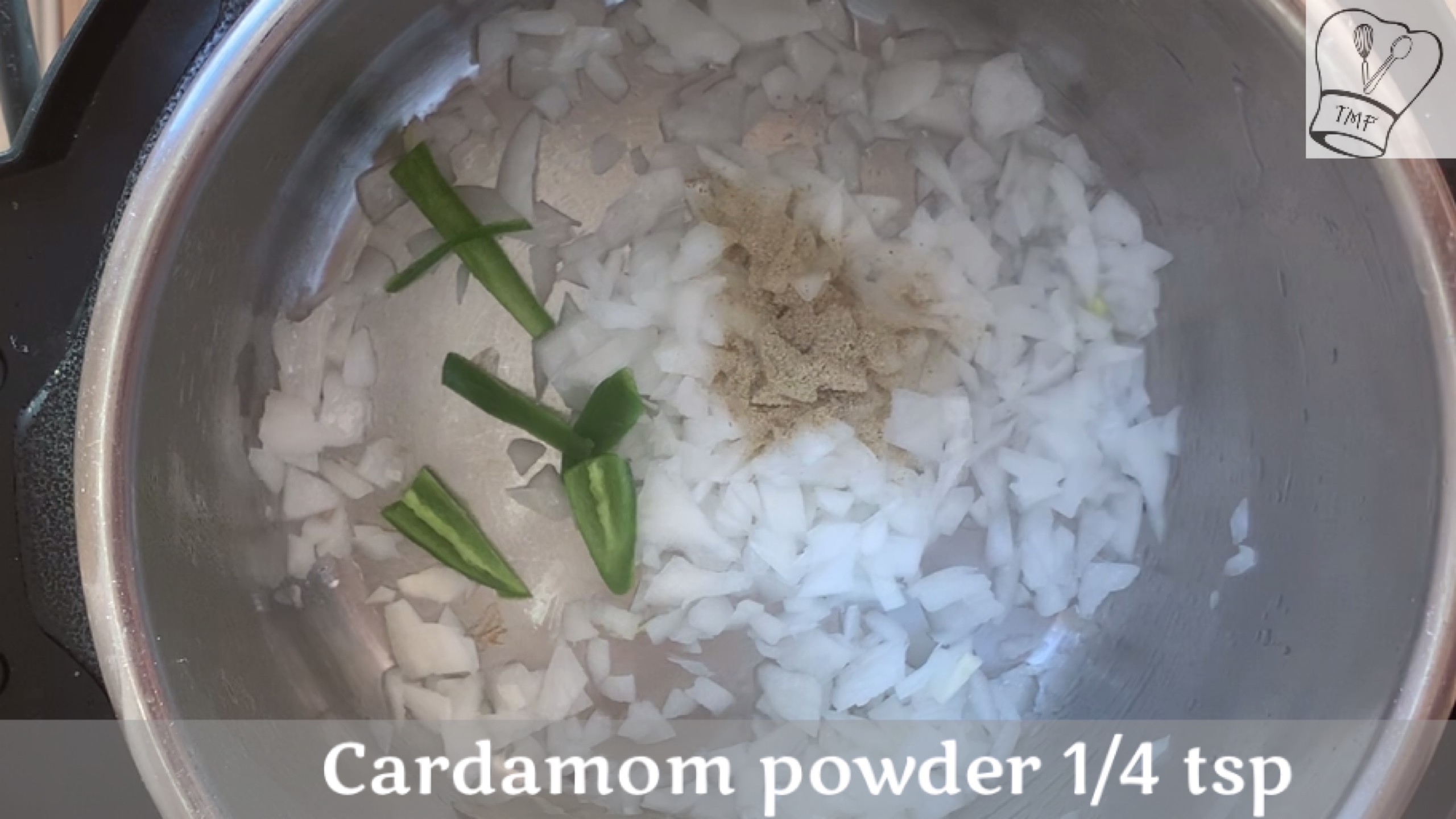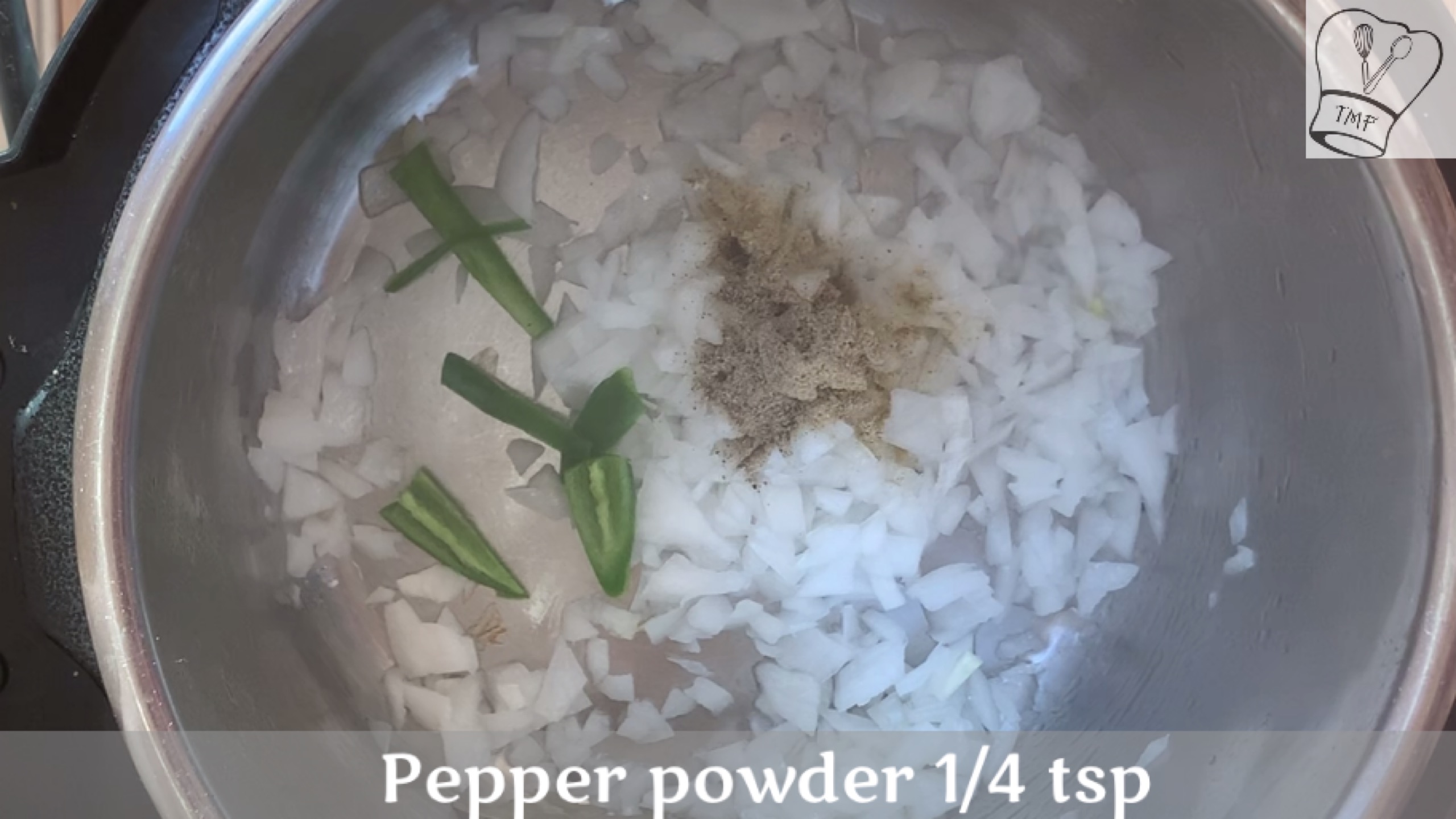 Cook for 2/3 minutes or till onions are translucent. Sprinkle little water if required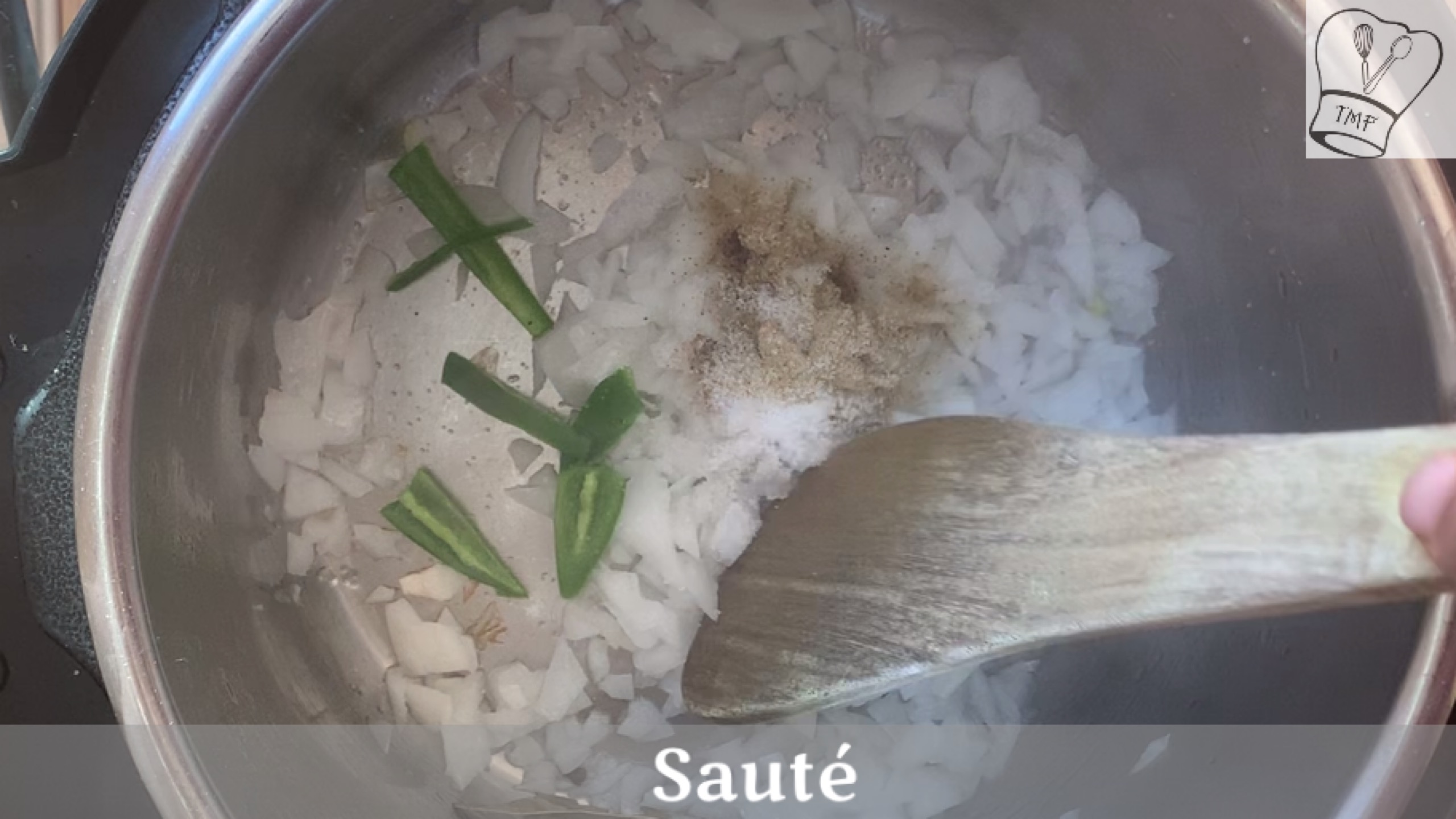 Turn off IP
Add vegetables, remaining salt, 1/4 coconut milk, and 1/2 cup of water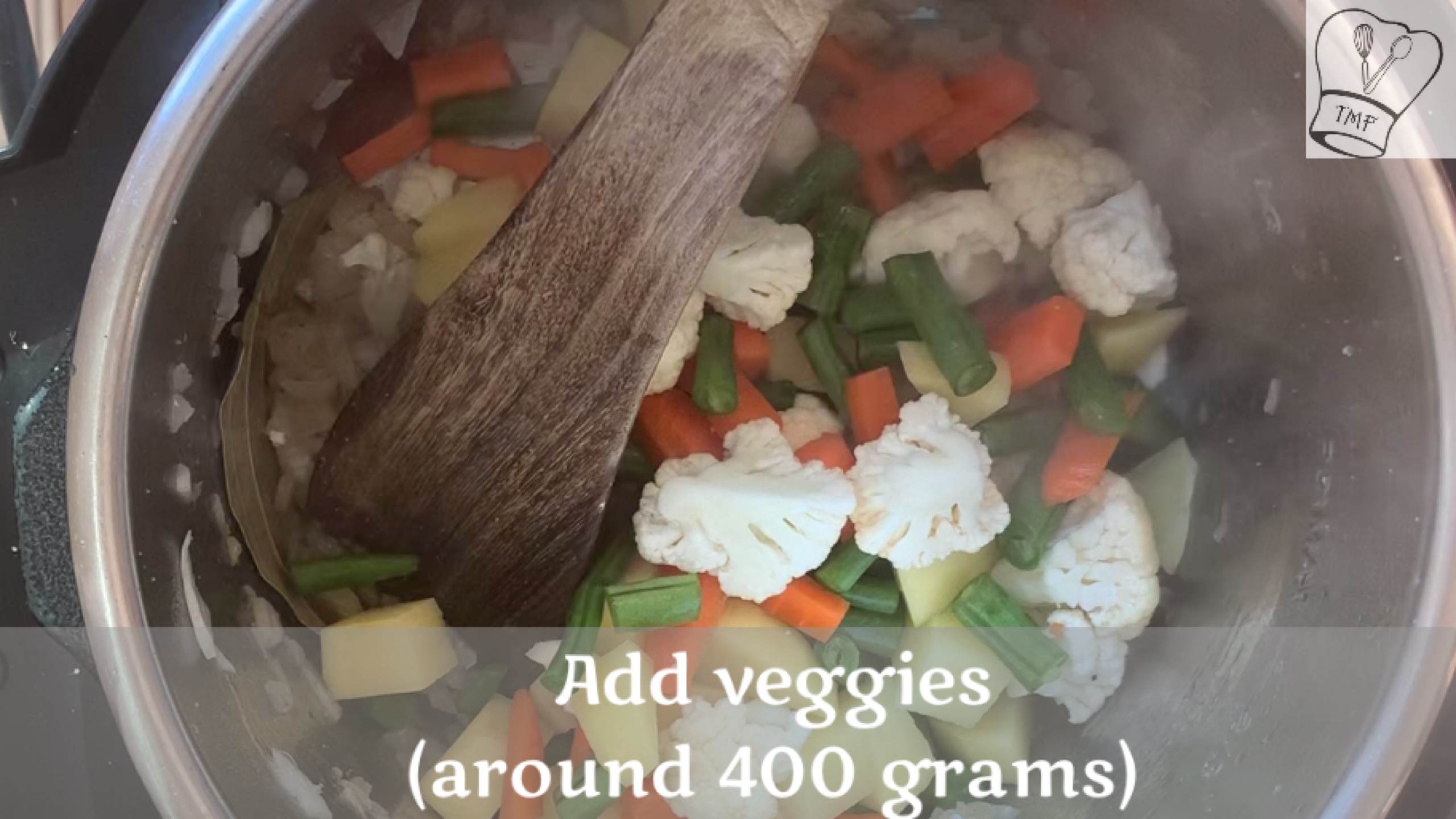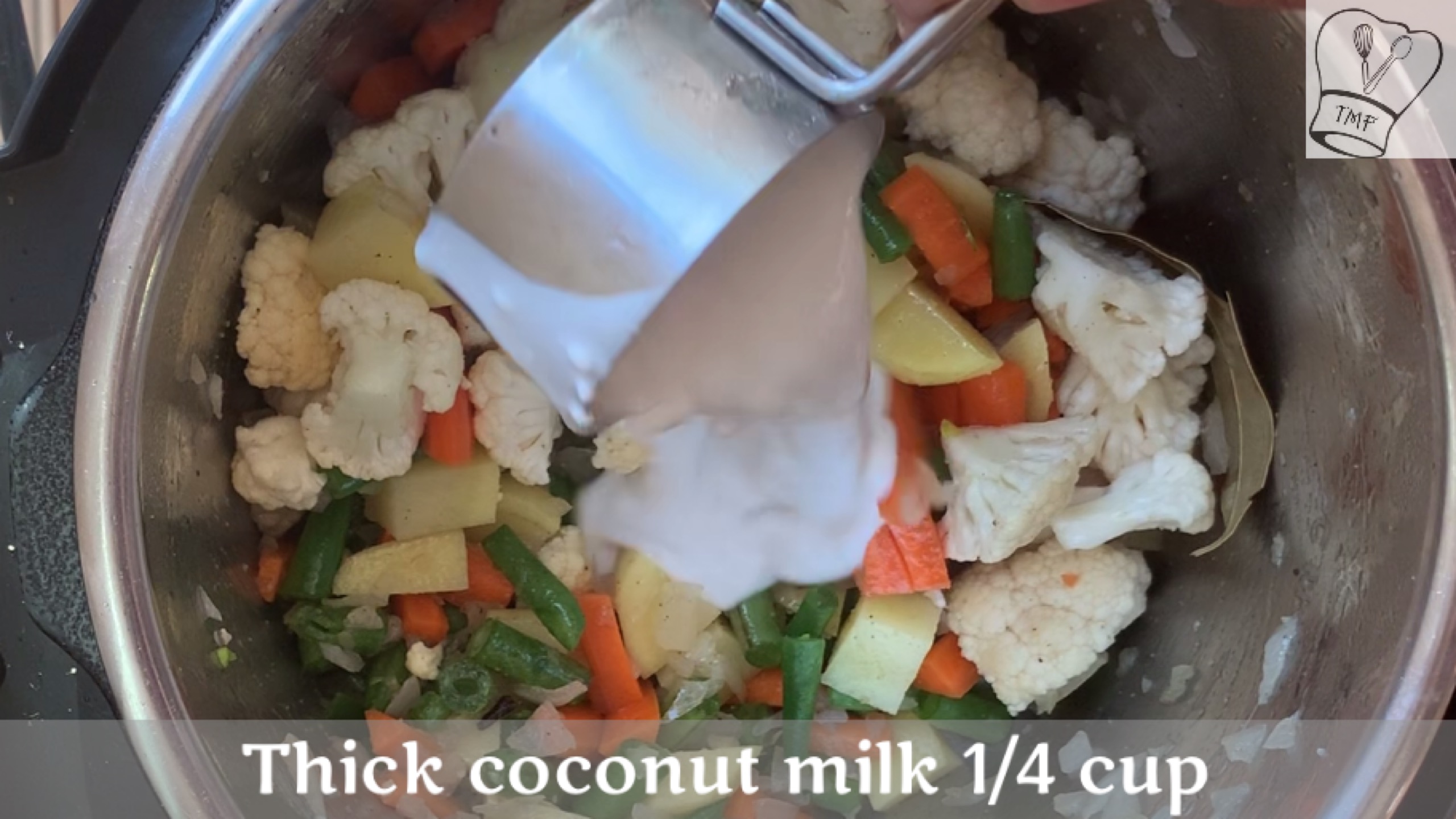 Cook for 1 min, high pressure, and natural release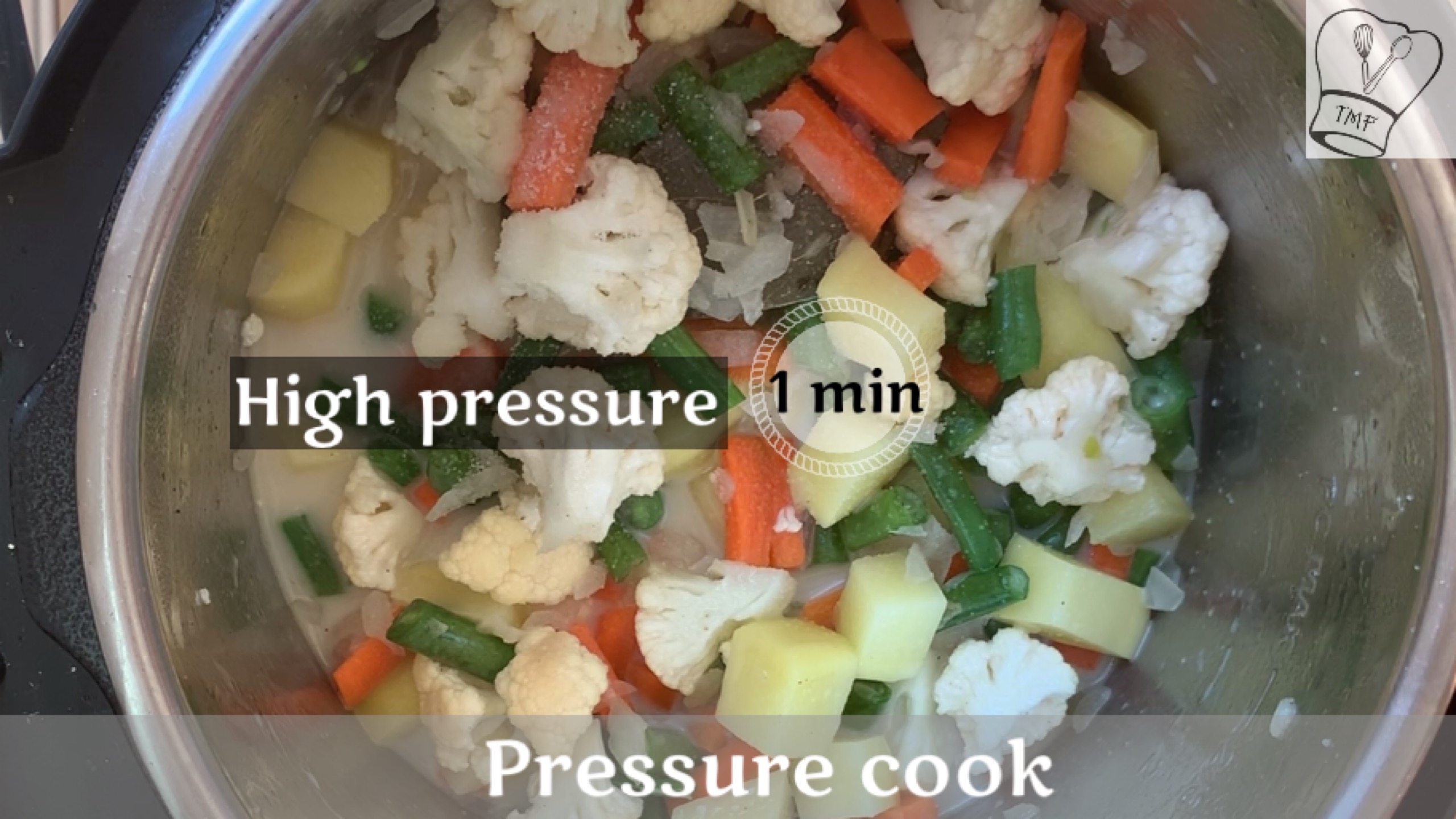 After the pressure settles down gently open the lid; mix well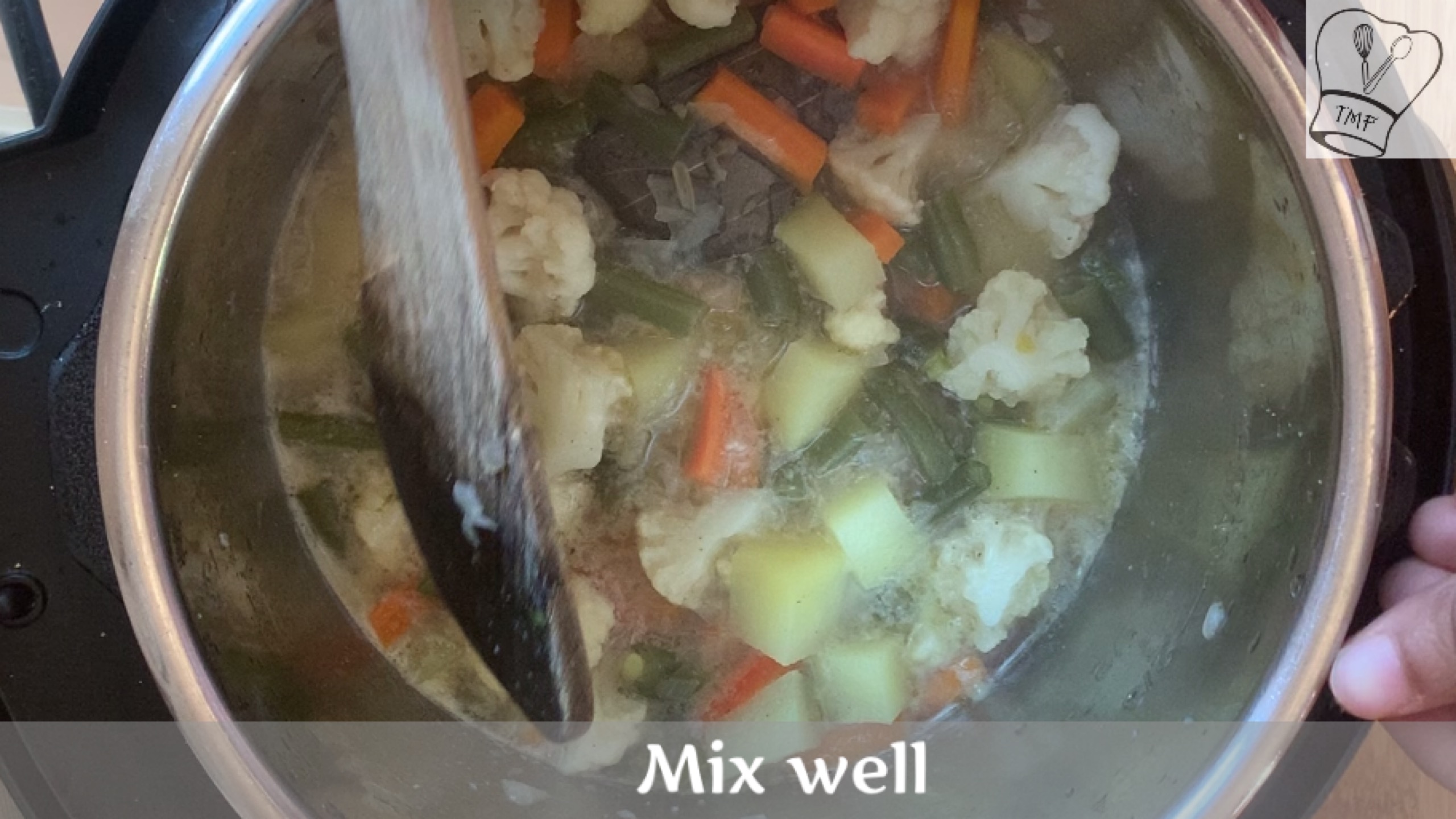 Add 1 cup of thick coconut milk, cook for a minute, and switch off
Add little coconut oil in a small pan and sauté curry leaves; add it to the stew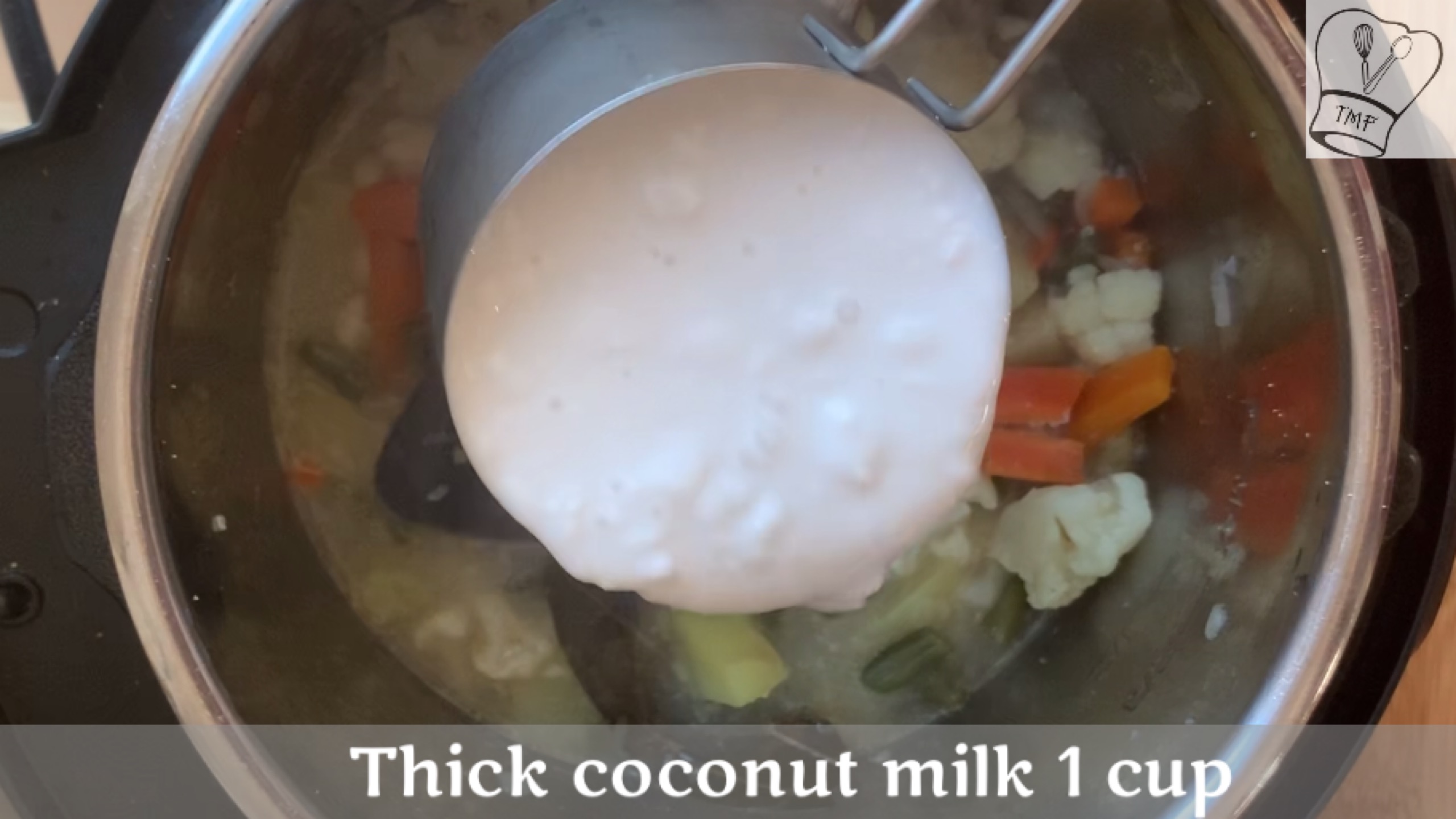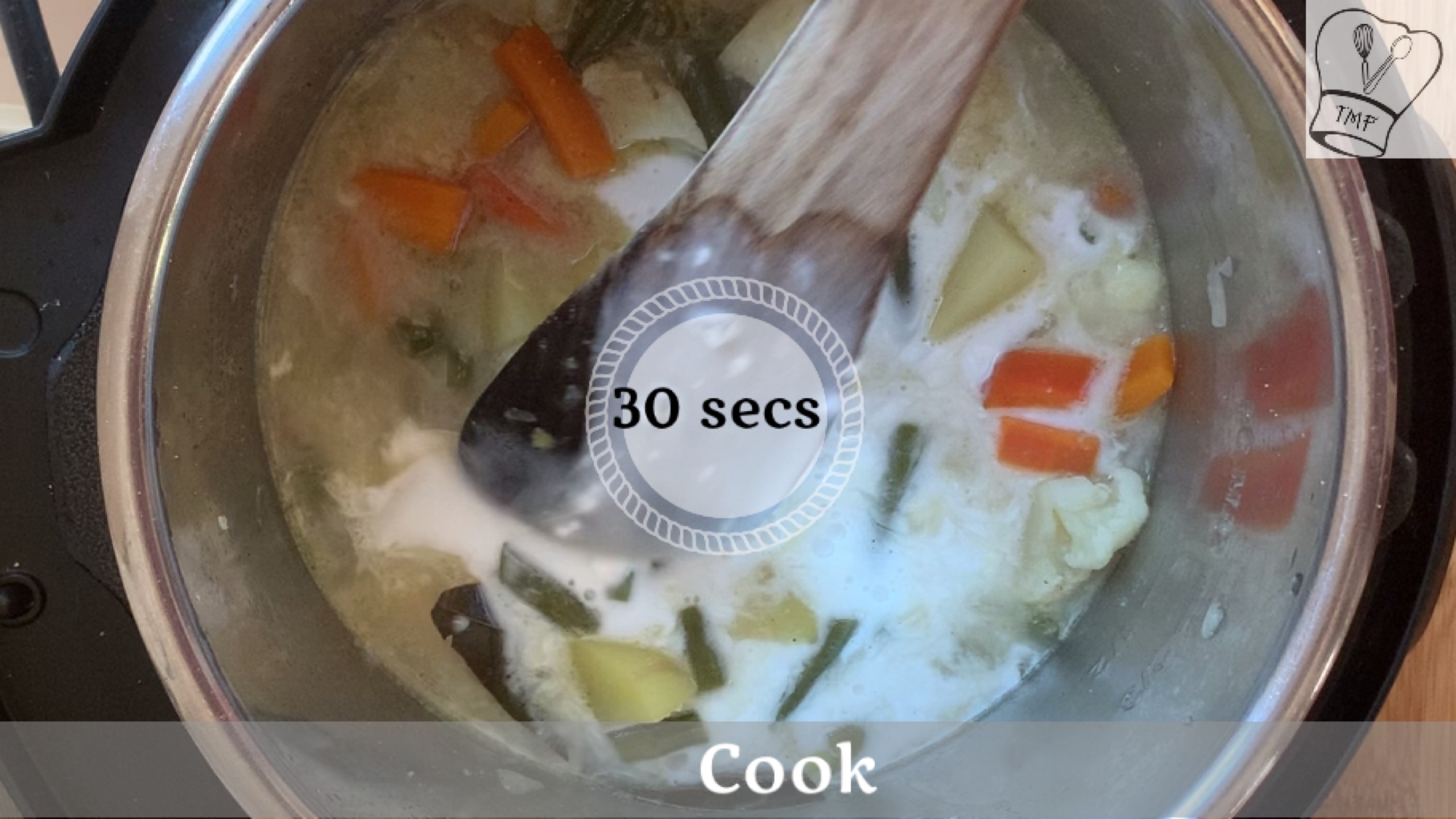 To cook in the pan:
Add oil to a pan. When the oil is hot add clove and bay leaf
Add onion, green Chilli, pepper powder, cardamom powder, and salt; sauté
Cook for 2/3 minutes
Add the cubed vegetables & combine well. Add 1/4 cup of coconut milk and water, bring to a boil, and simmer to medium
Cover and cook till vegetables are cooked; sauté once in a while
Add 1 cup of coconut milk and cook for 30 seconds and switch off
Add little coconut oil in a small pan and sauté curry leaves; add it to the stew