Vendhaya keerai sambar | Methi Sambar | Vendaya keerai sambar | vendhaya keerai kulambu | Andhra Pappu | Menthi kura pappu | easy Methi dal tadka recipe| palak dal | how to make Andhra pappu with step-by-step pictures and video recipe. Check out the Methi sambar recipe and if you like the video pls SUBSCRIBE to my channel.
WASH WELL AND FINE CHOP
Methi leaves might contain sand so always wash well and trim. I finely chop them. You can chop according to your taste.
WHAT KIND OF DAL CAN I USE FOR Vendhaya keerai sambhar?
I have used toor dal, instead, you can use a mix of toor dal, masoor dal, and moong dal. soaking dal is optional but it helps for faster cooking.
CAN I SKIP SHALLOTS and onion?
For the best flavorful Methi leaves sambar use shallots. You can skip it but the flavor might vary.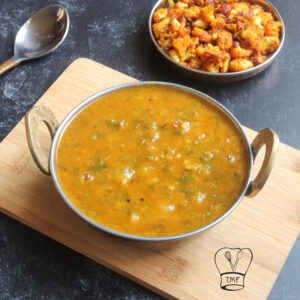 Can I increase tamarind and reduce tomato?
Tomato sourness goes well with methi flavor so I prefer adding more tomato and less tamarind. If you are increasing tamarind adjust tomatoes accordingly.
Can I fine-chop tomatoes?
Yes grinding tomatoes is optional instead you finely chop them
IS THIS SPICY ANDHRA Methi DAL?
I have used sambar powder and green chilli but my version of sambar is not spicy. Adjust the spice according to your taste.
CAN I USE ANY OTHER OIL?
Yes, you can use the oil of your choice but peanut oil gives the best flavor.
Best side dish for sambar
Poriyal or varuval or chips or vadam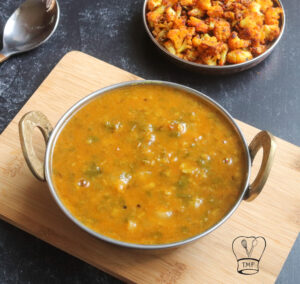 Ingredients
Soak and pressure cook
1/2 cup toor dal
1+1/2 cup water
1/2 teaspoon turmeric powder
2 green chilli
1/2 teaspoon sesame oil
1/2 cup onion
Grind
2 big tomatoes
5 grams of tamarind
Temper
1/2 tablespoon peanut oil
1/4 teaspoon mustard seeds
fenugreek seeds few
1/2 teaspoon cumin seeds
Vendhaya keerai sambhar
15 small onions
curry leaves few
2 teaspoon sambar powder
required salt
1 cup finely chopped methi leaves
water
pinch of salt
1/4 teaspoon sesame oil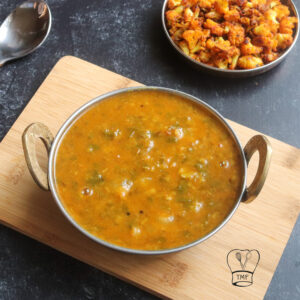 How to make methi sambar with step-by-step pictures
First, wash and soak toor dal for 30 minutes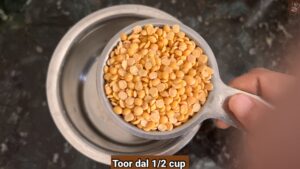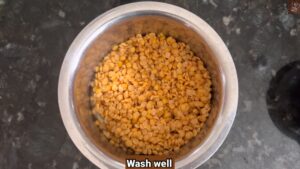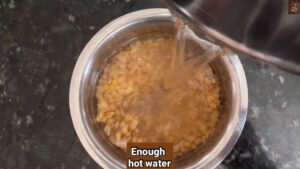 Transfer the soaked dal to a pressure cooker
Furthermore add turmeric powder, sesame oil, onion, water, and green chilli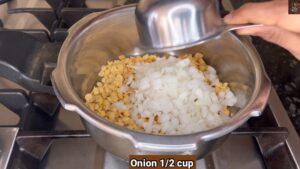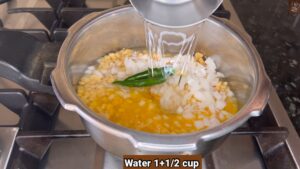 Pressure cook for 5 whistles
Grind tomatoes and tamarind; keep aside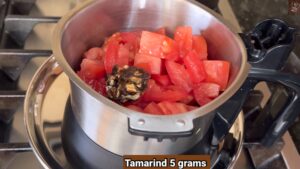 Add oil to a wide heavy bottomed pan and heat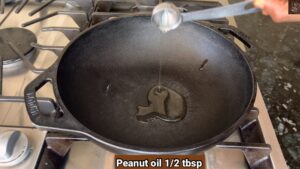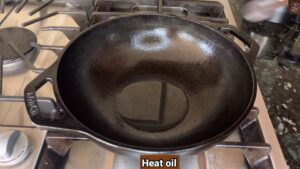 When the oil turns hot, add mustard seeds, fenugreek seeds, and cumin seeds; splutter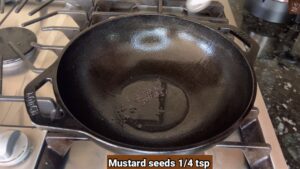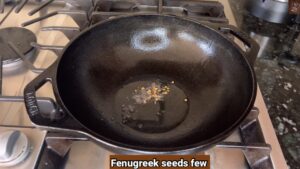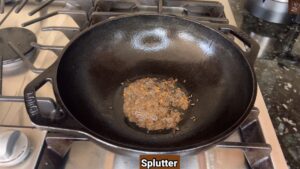 Add small onion and curry leaves; mix well and saute till onion turns translucent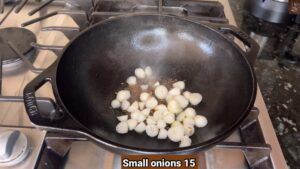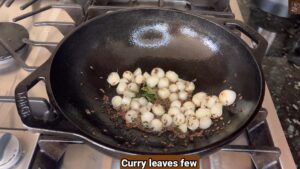 Furthermore, add ground tomatoes; saute for 2 minutes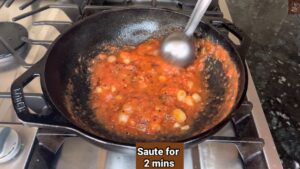 Add water, sambar powder, and required salt; mix well and boil for 8-10 minutes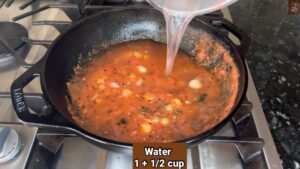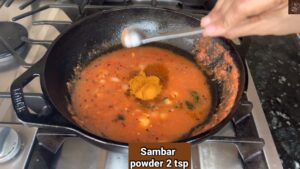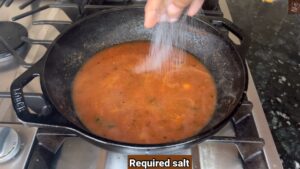 Furthermore, add cooked dal; quickly mix
Add methi leaves and sugar; mix well and cook for 6 minutes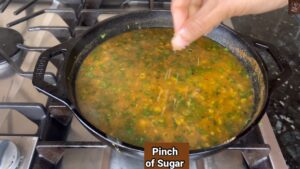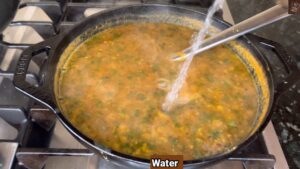 Finally, add sesame oil; boil for 1 minute and turn off the stove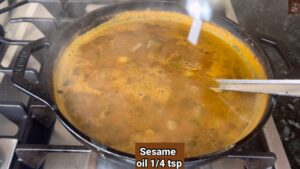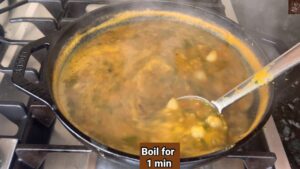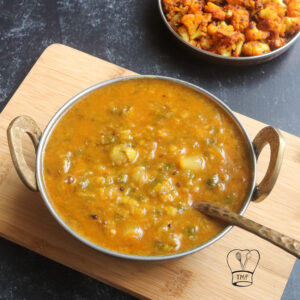 Ingredients
Soak and pressure cook
1/2

cup

toor dal

1

+1/2 cup water

1/2

teaspoon

turmeric powder

2

green chilli

1/2

teaspoon

sesame oil

1/2

cup

onion
Grind
2

big tomatoes

5

grams

of tamarind
Temper
1/2

tablespoon

peanut oil

1/4

teaspoon

mustard seeds

fenugreek seeds few

1/2

teaspoon

cumin seeds
Vendhaya keerai sambhar
15

small onions

curry leaves few

2

teaspoon

sambar powder

required salt

1

cup

finely chopped methi leaves

water

pinch

of salt

1/4

teaspoon

sesame oil
Instructions
First, wash and soak toor dal for 30 minutes

Transfer the soaked dal to a pressure cooker

Furthermore add turmeric powder, sesame oil, onion, water, and green chilli

Pressure cook for 5 whistles

Grind tomatoes and tamarind; keep aside

Add oil to a wide heavy bottomed pan and heat

When the oil turns hot, add mustard seeds, fenugreek seeds, and cumin seeds; splutter

Add small onion and curry leaves; mix well and saute till onion turns translucent

Furthermore, add ground tomatoes; saute for 2 minutes

Add water, sambar powder, and required salt; mix well and boil for 8-10 minutes

Furthermore, add cooked dal; quickly mix

Add methi leaves and  sugar;  mix well and cook for 6 minutes

Finally, add sesame oil; boil for 1 minute and turn off the stove
Video