Aadi Koozh | Aadi Ragi Koozh | Aadi kool | Keepai koozh | Aadi pandigai ragi koozh | finger millet porridge | kezhvaragu kool | ragi porridge | ragi kanji | finger millet recipe | ambali | ragi kool with step-by-step pictures and video recipe. Check out the Ragi koozh video If you like the video pls SUBSCRIBE to my channel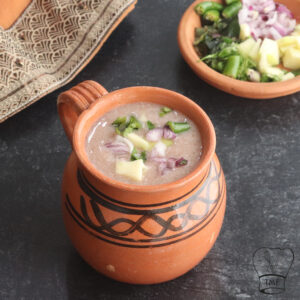 Aadi ragi koozh
Aadi koozh is a traditional South Indian dish, particularly popular in Tamil Nadu. It's a porridge-like preparation made from finger millet, rice and typically served during the Tamil month of Aadi. It's known for its cooling properties and is often consumed to beat the heat.
helathy ragi koozh
Ragi koozh, also known as ragi porridge, is a nutritious South Indian dish made from finger millet (ragi) flour. It's a popular and healthy option, often consumed as a breakfast or a light meal. Ragi is rich in calcium, iron, and dietary fiber, making it a great choice for people looking for a nutritious meal
can I skip the rice
rice is optional but it is traditionally offered for temple koozh. For extra carbs. You can skip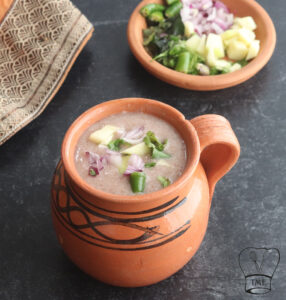 fermenting ragi water
fermenting the ragi water gives a good flavor to the koozh. You can rest overnight or at least for 2 hours.
can I skip fermentation?
Yes, you can prepare a version of ragi koozh without fermenting it. This version is often called "instant ragi koozh" or "ragi ambli" and is a quicker alternative
Dont skip buttermilk
Buttermilk is commonly used as an accompaniment for ragi koozh, especially in its traditional form. It not only enhances the flavor of the dish but also provides a cooling and refreshing element
Add-ons for koozh
✔️small onion
✔️Raw mango
✔️Ginger
✔️Curry and coriander leaves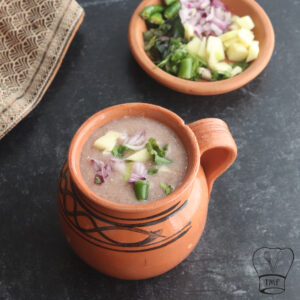 Ingredients
Ragi water
1/4 cup Ragi flour
1 cup water
Buttermilk
1/3 cup curd
1 cup water
Koozh
Required salt
1 tablespoon rice grits
2 cups water
Add ons
Small onion
Raw mango
Ginger
Green chilli
Curry and coriander leaves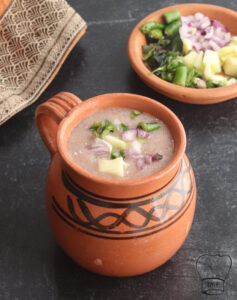 How to make Aadi ragi kool with step-by-step pictures
First, mix ragi flour and water lump-free and ferment for a few hours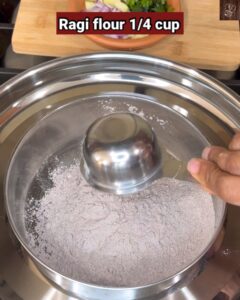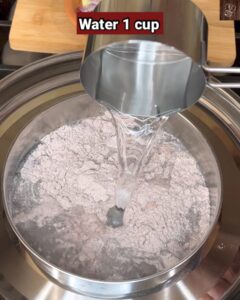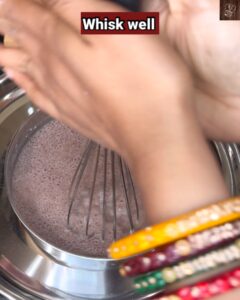 Coarse grind rice and keep it aside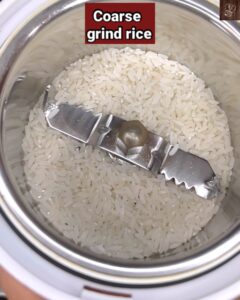 Add 1 cup of water and boil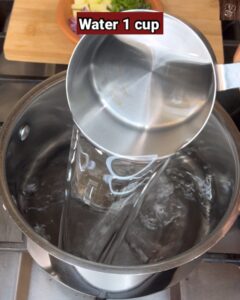 furthermore, add rice and cook 3/4th texture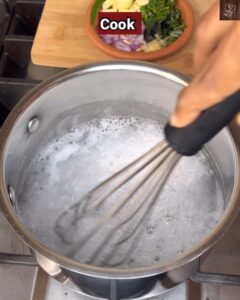 add water and cook till rice is well cooked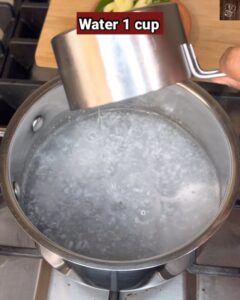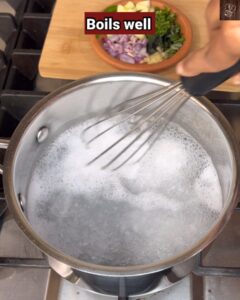 furthermore, add ragi water; mix well and cook till the mixture turns glossy and nonsticky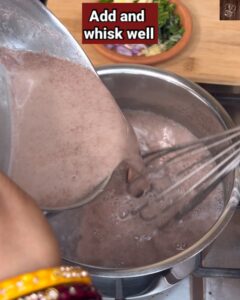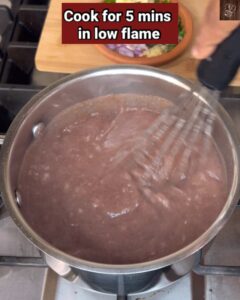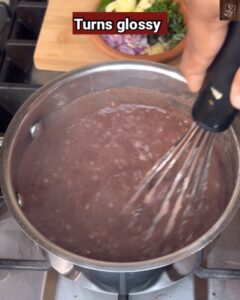 turn off the stove and cool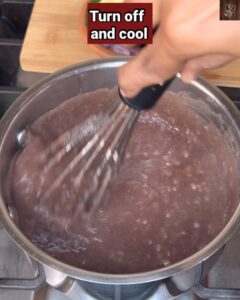 Mix curd and water; prepare buttermilk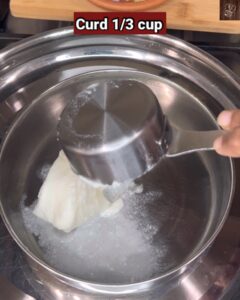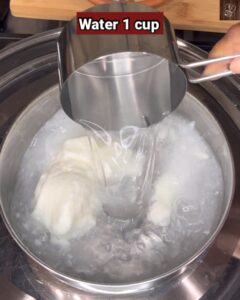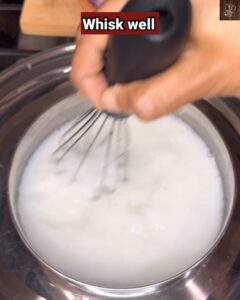 add and mix after the mixture is cool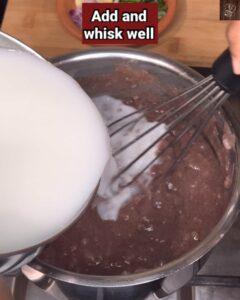 finally, add the topping of your choice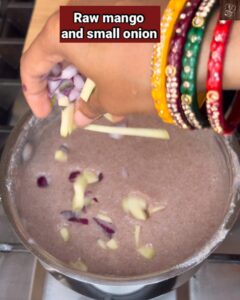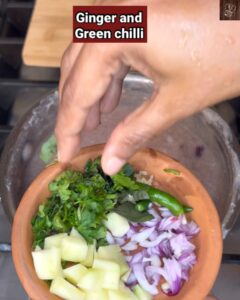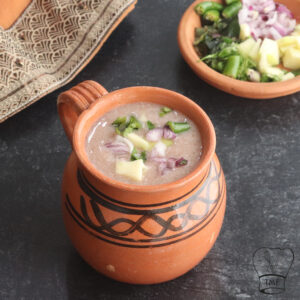 Ingredients
Ragi water
1/4

cup

Ragi flour

1

cup

water
Koozh
Required salt

1

tablespoon

rice grits

2

cups

water
Add ons
Small onion

Raw mango

Ginger

Green chilli

Curry and coriander leaves
Instructions
First, mix ragi flour and water lump-free and ferment for a few hours

Coarse grind rice and keep it aside

Add 1 cup of water and boil

furthermore, add rice and cook 3/4th texture

add water and cook till rice is well cooked

furthermore, add ragi water; mix well and cook till the mixture turns glossy and nonsticky

turn off the stove and cool

Mix curd and water; prepare buttermilk

add and mix after the mixture is cool

finally, add the topping of your choice
Video
Notes
rice is optional but it is traditionally offered for temple koozh. For extra carbs. You can skip
fermenting the ragi water gives a good flavor to the koozh. You can rest overnight or at least for 2 hours
 you can prepare a version of ragi koozh without fermenting it. This version is often called "instant ragi koozh" or "ragi ambli" and is a quicker alternative
Buttermilk is commonly used as an accompaniment for ragi koozh, especially in its traditional form. It not only enhances the flavor of the dish but also provides a cooling and refreshing element