Goddu Rasam | Gottu rasam | Goddu saaru | instant rasam | dideer rasam | easy rasam without toor dal | goddu saru | Udupi rasam | tamarind rasam | goddu saar with step-by-step pictures and video recipe. Check out the Gottu rasam video If you like the video pls SUBSCRIBE to my channel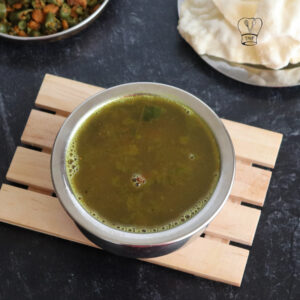 INSTANT 10 MINS RASAM
Rasam is an Indian soup, a comforting drink. it is not only a tasty rice accompaniment but also the best appetizer. Instant gottu rasam is super easy to make, without many ingredients rasam can be prepared within 10 minutes. No cooked dal, no tomato for this quick rasam.
CAN I USE TAMARIND PASTE AND PREPARE RASAM?
Yes, you can use homemade Tamarind paste. I have soaked tamarind in hot water. To speed up the process you can also microwave the tamarind + water for one minute.
CAN I add TOMATO AND REDUCE TAMARIND?
Traditionally goddu charu is prepared with just tamarind. You can add tomatoes and reduce tamarind but flavor will vary.
SHOULD I BOIL THE puli RASAM FOR A LONG TIME?
Yes always boil this rasam well to get rid of the raw smell.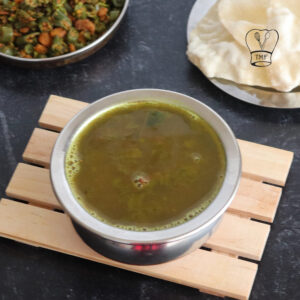 CAN I MAKE VEGAN goddu saaru?
Yes, skip ghee and make rasam or you can also use vegan butter
CAN I ADD cooked DAL FOR RASAM?
Traditionally dal is not added for this rasam. If you are adding cooked dal adjust the spice accordingly
HOW TO MAKE THIS POSTPARTUM-FRIENDLY RASAM?
To make this rasam postpartum-friendly pathiya samayal, skip red chilli tempering.
Why toor dal for tempering?
there are two variations of goddu rasam. few families add toor dal tempering and few add while boiling. You can add toor dal according to your preference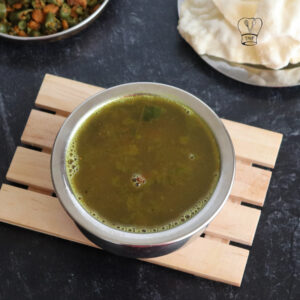 Ingredients
Rasam
1

cup

tamarind water

1/2

cup

+ 1 cup water

1/8

teaspoon

turmeric powder

Required salt

Asafoetida

Jaggery small piece

Curry and coriander leaves

1

teaspoon

rasam powder
To temper
1/2

tablespoon

ghee

1

teaspoon

toor dal

1/2

teaspoon

mustard seeds

1

red chilli

1/2

teaspoon

cumin seeds

Curry leaves

Asafoetida
Instructions
First, add tamarind water, 1 cup of water, required salt, turmeric powder, rasam powder, asafoetida, jaggery curry, and coriander leaves to a wide heavy bottomed pan

Boil well for 10 minutes until the raw smell goes off and rasam slightly reduces

Furthermore 1/2 cup of water; mix well and bring to a slight boil

Turn off the stove

Heat ghee

Add mustard seeds, toor dal, cumin seeds, curry leaves, and red chilli; splutter

Finally, add asafoetida; mix well
Video