Andhra style Tomato pachadi | pachai thakkali kai chutney| raw green tomato chutney | pachadi tomato pachadi | hare tamatar ki chutney with step-by-step pictures and video recipe. Check out the pachai thakkali pachadi and If you like the video pls SUBSCRIBE to my channel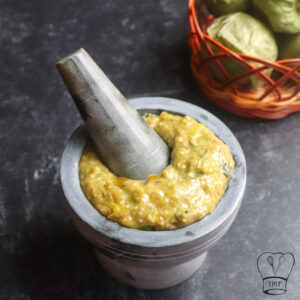 Andhra style pachadi

It is similar to Tamil Nadu style thogayal. Sesame seeds and peanut gives amazing flavor to Andhra-style pachai tomato pachadi.

What kind of tomatoes should I use for pachadi?
I have used green raw tomatoes. Tartness gives amazing flavor to the chutney. You can use any variety of tomatoes, but pachadi taste varies according to the tomatoes. Always use sour tomatoes. If you are using red tomatoes add tamarind to adjust the flavor.
Should I pressure-cook tomatoes?
Sauteeing tomatoes in the oil gives the best flavor. You can pressure cook or steam tomatoes; prepare pachadi but the flavor might vary.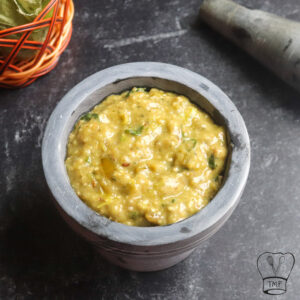 THOGAYAL | THUVAIVAL VARIETY
When it comes to Thogayal varieties most of the Thuvaiyal varieties we do in our homes will have a blend of vegetables, lentils, coconut, and spice. Compared to the chutney variety Thogayal are thick. Tempering is optional for thogayal varieties. For this particular variety, I have skipped coconut.
HOW TO CUT raw tomatoes?
I prefer chopping them into small pieces as it is quick and fast. Also, it helps to crush easily
IS IT SPICY raw tomato pachadi ?
My version is not spicy. Adjust the green chilli according to your taste.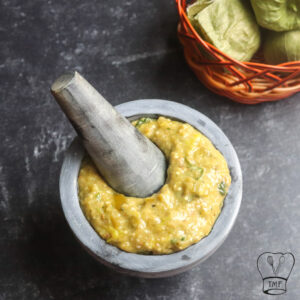 SHOULD I ADD WATER WHILE GRINDING?
I prefer not to add water. Moisture in tomatoes is enough for grinding.
Can I grind in a mixie?
Yes in that case pulse tomatoes as it gives the best texture.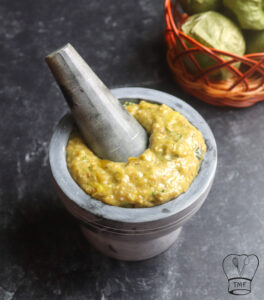 Ingredients
Saute
1/2 teaspoon sesame oil
1/8 teaspoon urad dal
1/2 teaspoon roasted peanuts
1/8 teaspoon chana dal
1/4 teaspoon cumin seeds
1 garlic
Curry leaves few
1 teaspoon sesame seeds
2 green chilli
Saute Tomato
1 tablespoon sesame oil
5 small onions
150 grams of raw tomatoes
Pinch of turmeric powder
Required salt
garnish
coriander leaves few
How to make green tomato pachadi with step-by-step pictures
First, add oil to a wide heavy bottomed pan and turn on the heat on a medium flame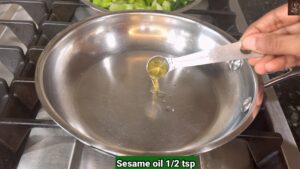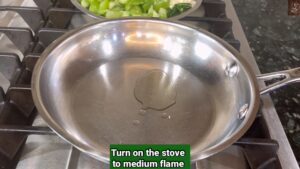 When the oil turns hot, add urad dal, chana dal, cumin seeds, curry leaves, sesame seeds, and roasted peanuts; mix well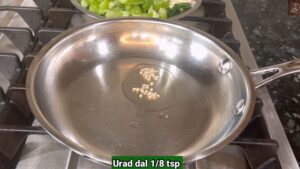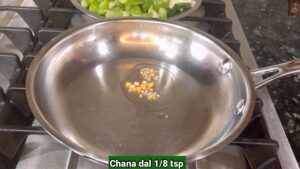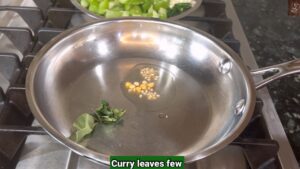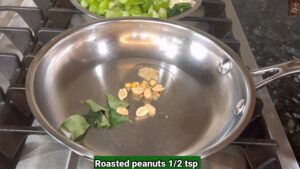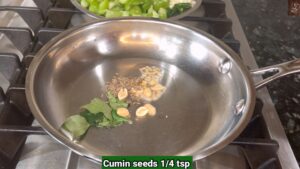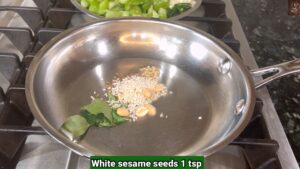 Furthermore, add green chilli; mix well and roast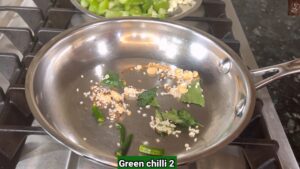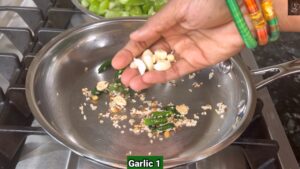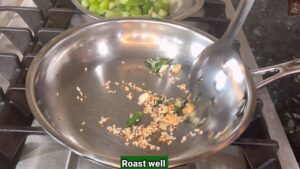 Turn off the stove
Transfer to mortar & pestle; crush well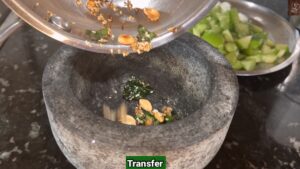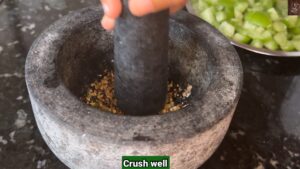 If you are grinding in mixie, cool completely then grind
add oil to a wide heavy bottomed pan and turn on the heat on a medium flame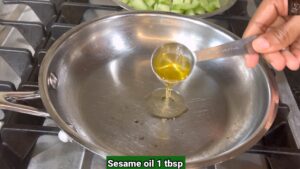 When oil turns hot add onion; mix well and saute till onions turn translucent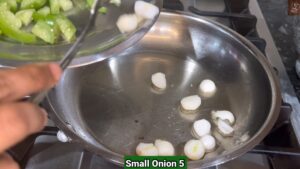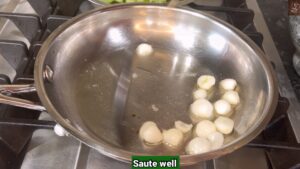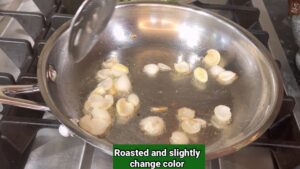 Furthermore, add raw tomatoes and give a quick mix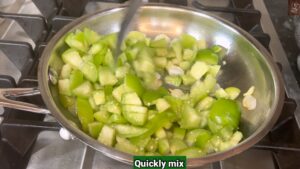 Add a pinch of turmeric powder and required salt; mix well and saute till tomatoes turn mushy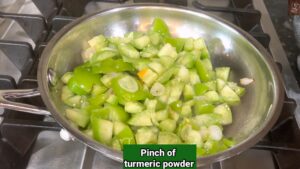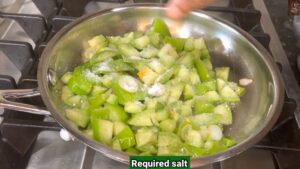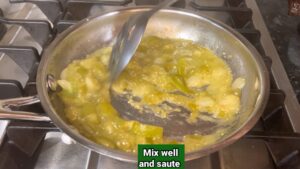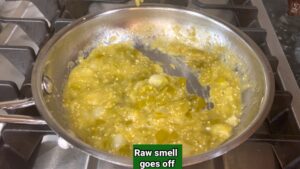 Turn off the stove and transfer to the mortar; pestle; crush well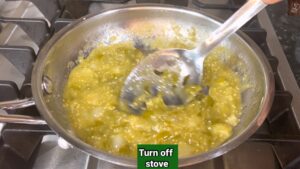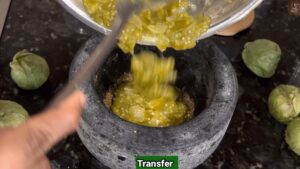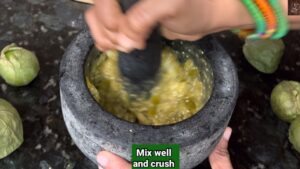 Finally, add coriander leaves; mix well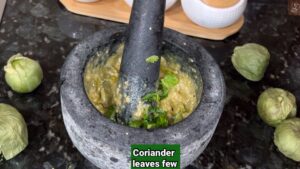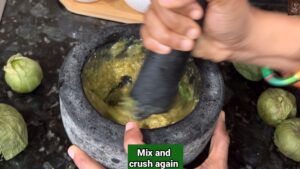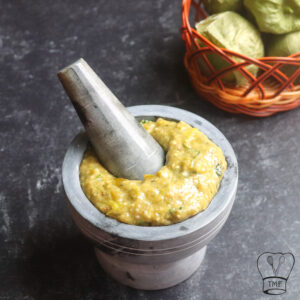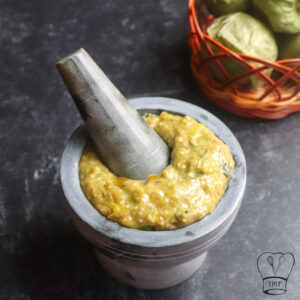 Ingredients
Saute
1/2

teaspoon

sesame oil

1/8

teaspoon

urad dal

1/2

teaspoon

roasted peanuts

1/8

teaspoon

chana dal

1/4

teaspoon

cumin seeds

1

garlic

Curry leaves few

1

teaspoon

sesame seeds

2

green chilli
Saute Tomato
1

tablespoon

sesame oil

5

small onions

150

grams

of raw tomatoes

Pinch

of turmeric powder

Required salt
Instructions
First, add oil to a wide heavy bottomed pan and turn on the heat on a medium flame

When the oil turns hot, add urad dal, chana dal, cumin seeds, curry leaves, sesame seeds, and roasted peanuts; mix well

Furthermore, add green chilli ; mix well and roast

Add garlic and roast

Turn off the stove

Transfer to mortar & pestle; crush well

If you are grinding in mixie, cool completely then grind

add oil to a wide heavy bottomed pan and turn on the heat on a medium flame

When oil turns hot add onion; mix well and saute till onions turn translucent

Furthermore, add raw tomatoes and give a quick mix

Add a pinch of turmeric powder and required salt; mix well and saute till tomatoes turn mushy

Turn off the stove and transfer to the mortar; pestle; crush well

Finally, add coriander leaves; mix well
Video