bread malai roll recipe | malai bread roll | instant rabri malai roll step-by-step pictures and video recipe. You can also check out the bread malai roll. If you like this recipe pls SUBSCRIBE to my channel.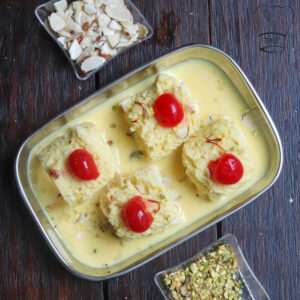 Bread malai roll is an easy and quick Indian sweet recipe made with milk solids/ khoya and bread roll. This is a cheat version of the popular bengali malai roll made with milk solids and milk rabdi.

Does a bread roll tastes exact like bengali malai roll
This is just a cheat version of the famous Bengali sweet. It is a tasty Indian sweet but not exactly the same as the traditional malai roll.
what kind of bread works best?
always use white bread, it works best. Avoid whole wheat or other types of bread.
should I trim the bread?
yes always trim the bread then prepare the malai roll.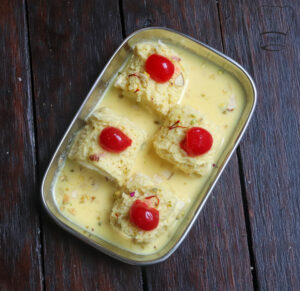 mawa paste consistency
mawa should be a spreadable consistency. If it is too thick it might turn hard when you refrigerate it.
How long should I soak the bread malai roll?
Refrigerate at least for 30 mins, then serve chill. You can store the bread malai roll for up to 2 days in the fridge.
Variations for malai roll with bread
You can
add tutti frutti or any other nuts of choice
stuff nuts in addition to khoya
prepare bread malai sandwich instead of roll

Ingredients:
2 bread sliced
3/4 cup rabdi
Mawa paste
2 tablespoon sugar
1 teaspoon ghee/ butter
2 tablespoon milk
1/4 cup milk powder
serve
nuts of your choice
How to make bread roll with step-by-step pictures
mawa paste
first, add all the ingredients mentioned under " mawa paste"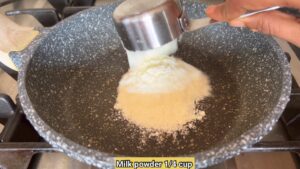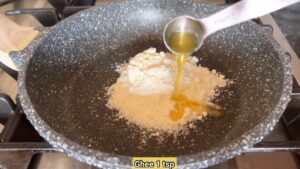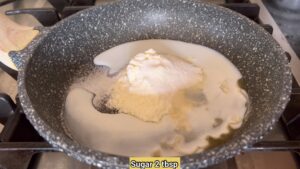 Mix well and cook till the mixture turns into a nonsticky smooth paste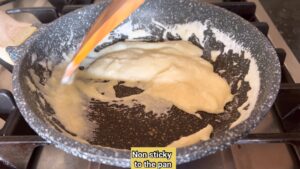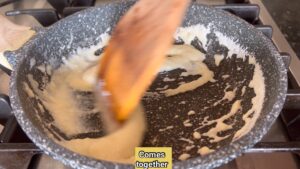 turn off the stove and use it immediately
malai roll preparation
First, take a bread slice and roll it thin trimming off the edges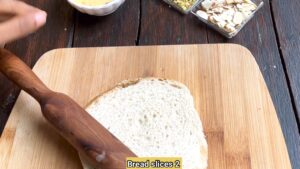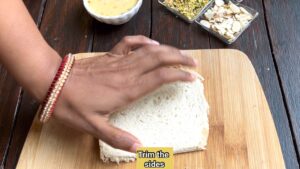 spread 2 tablespoon of mawa paste and spread
Roll the bread and cut it into half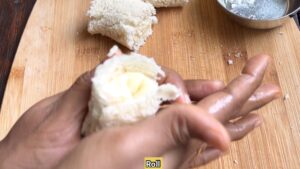 place the rolled malai bread on a deep serving tray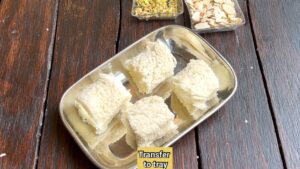 pour in prepared malai milk slowly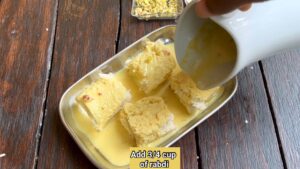 top it with cherry and nuts of your choice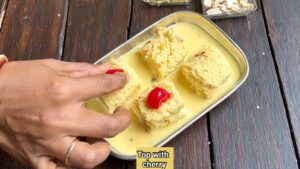 refrigerate for at least 30 minutes and serve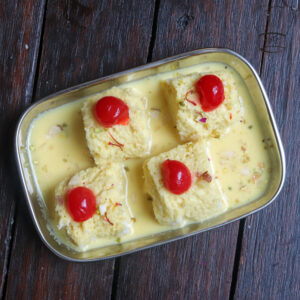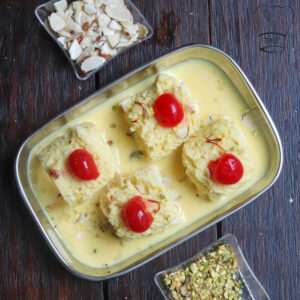 Ingredients
2

bread sliced

3/4

cup

rabdi
Mawa paste
2

tablespoon

sugar

1

teaspoon

ghee/ butter

2

tablespoon

milk

1/4

cup

milk powder
Instructions
mawa paste
first, add all the ingredients mentioned under " mawa paste"

Mix well and cook till the mixture turns into a nonsticky smooth paste

turn off the stove and use it immediately
malai roll preparation
First, take a bread slice and roll it thin trimming off the edges

spread 2 tablespoon of mawa paste and spread

Roll the bread and cut it into half

place the rolled malai bread on a deep serving tray

pour in prepared malai milk slowly

top it with cherry and nuts of your choice

refrigerate for at least 30 minutes and serve
Video
Notes
This is just a cheat version of famous bengali sweet. It is a tasty Indian sweet but not exactly sane as traditional malai roll
always use white bread, it works best . Avoid whole wheat or other type of bread
yes always trim the bread them prepare malai roll
mawa should be spreadable consistency . If it is too thick it might turn hard when you refrigerate
Refrigerate atleast for 30 mins then serve chill. You can store the bread malai roll for upto in fridge
if the mawa paste is cooked till they turn into a whole mass, stuffing bread malai rolls might turn hard when refrigerated for a longer time
If mawa paste turns too thick add little milk to adjust the consistency
Adjust the malai quantity according to your preferred consistency
Variations for bread malai roll,You can
add tutti frutti or any other nuts of choice
stuff nuts in addition to khoya
prepare bread malai sandwich instead of roll
if the mawa paste is cooked till they turn into a whole mass, stuffing bread malai rolls might turn hard when refrigerated for a longer time
If mawa paste turns too thick add little milk to adjust the consistency
Adjust the malai quantity according to your preferred consistency