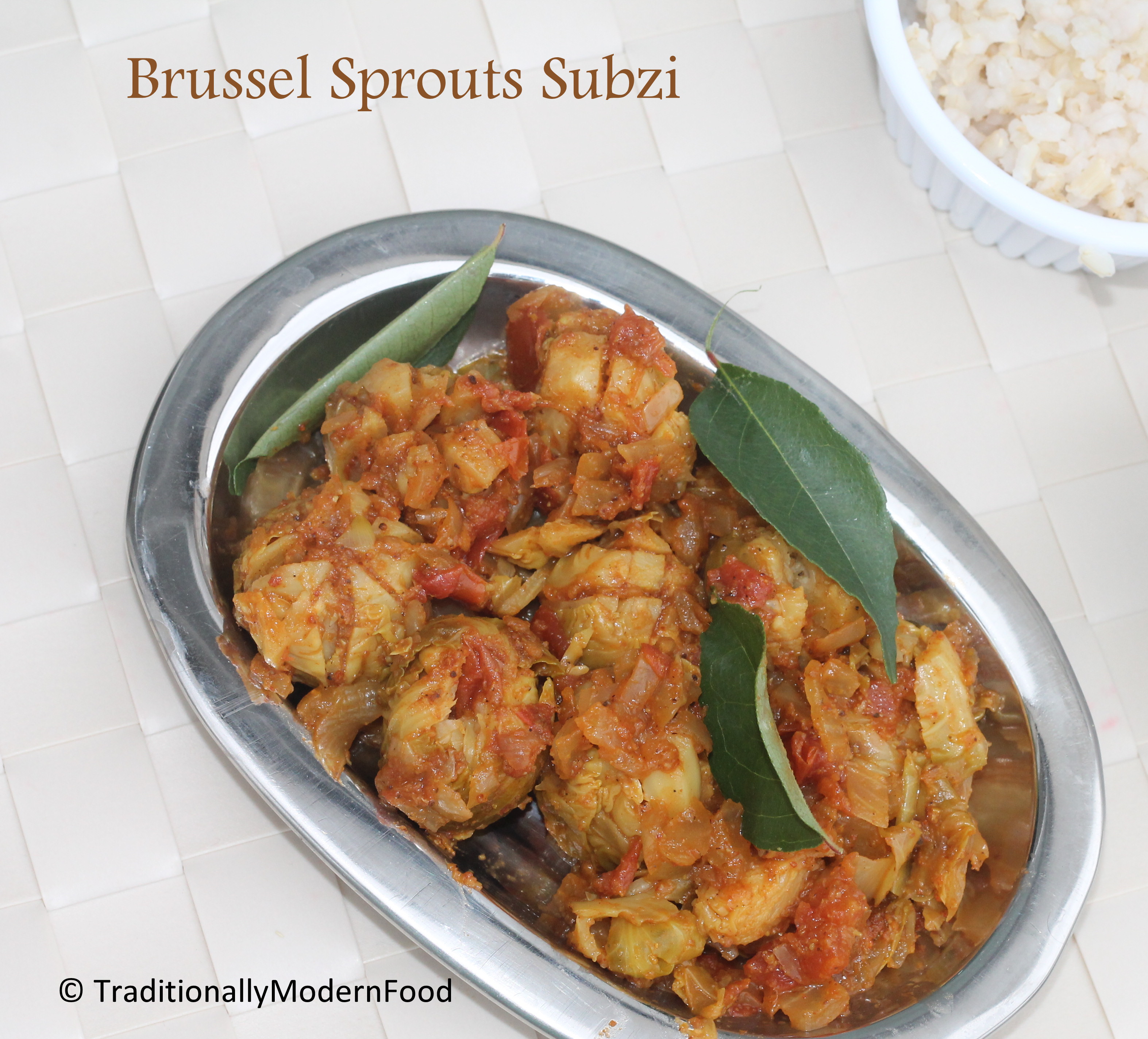 Brussel Sprouts Thokku is tasty Indian side dish prepared with Brussels sprouts and onion - tomato base. This fusion recipe can be prepared easily within 30 minutes.
Two years back, I had brussel sprouts for the first time. One of my friends invited us for dinner, and she prepared an amazing south indian spread. When I saw brussel sprouts, I told my friend that I have never seen small cabbage like this. She told its called 'Brussel sprouts'. She had prepared them with cumin and pepper powder. I loved it.
That week when we went to buy veggies, I was searching for this and got a pack. Knowing all its healthy benefits Started cooking them regularly, vitamin A, vitamin C, folic acid and dietary fiber - so many good things about this vegetable. This version goes well with both rice and Chappati.
I love thokku varieties and have posters couple of thokku in TMF,
Ingredients:
Brussel Sprouts - 1 lb
Onion – 1 big, finely chopped
Tomato – 2
Ginger garlic paste- 1 tsp
Kitchen king masala - 1/2 tsp
Garam Masala powder- 1/2 tsp
Sambar powder/ Red chilli powder – 1/2 tsp
Coriander powder – 1/2 tsp
Cumin powder – 1/4 tsp
Turmeric powder – 1/8 tsp
Water - 1/4 cup
Oil – 1/2 tbsp
Method:
Wash and r

emove a layer of leaves from the top and slit the sprouts, without cutting fully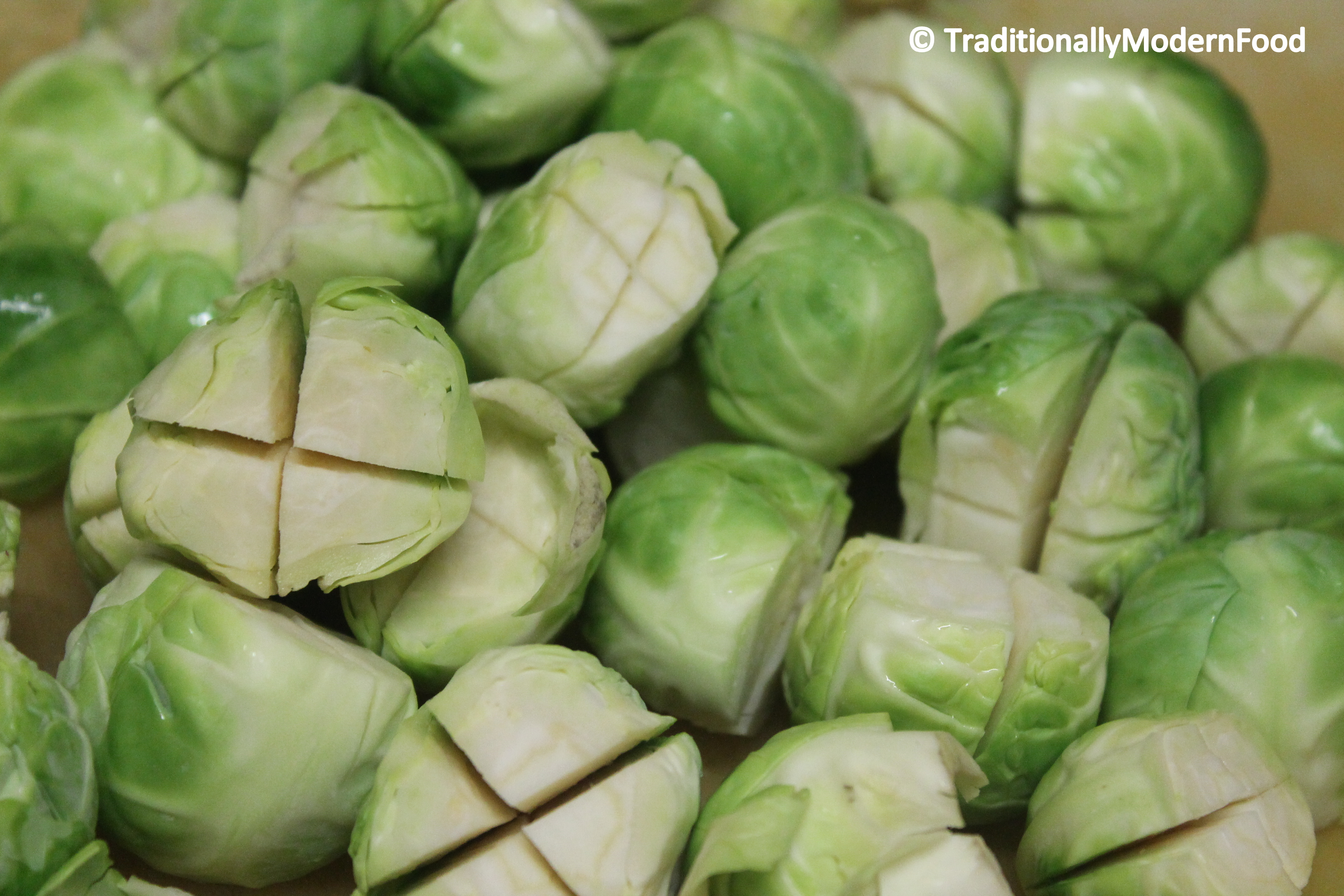 Add oil to the pan, when the oil is hot add ginger garlic paste and sauté for 30 seconds. Add onions and saute till onions are cooked, and then add tomato
After onions and tomato are cooked, add garam masala, coriander powder, cumin powder, chili powder, turmeric powder and allow it to cook for 2-3mins
Add the Brussel sprouts and Sauté well, and add required salt. Add water and cover it with a lid and cook
Cook till Brussels sprouts are cooked well and Masala is well coated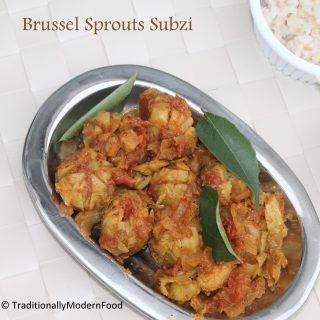 Ingredients
Brussel Sprouts - 1 lb

Onion – 1 big

finely chopped

Tomato – 2

Ginger garlic paste- 1 tsp

Kitchen king masala - 1/2 tsp

Garam Masala powder- 1/2 tsp

Sambar powder/ Red chilli powder – 1/2 tsp

Coriander powder – 1/2 tsp

Cumin powder – 1/4 tsp

Turmeric powder – 1/8 tsp

Water - 1/4 cup

Oil – 1/2 tbsp
Instructions
Wash and remove a layer of leaves from the top and slit the sprouts, without cutting fully

Add oil to the pan, when the oil is hot add ginger garlic paste and sauté for 30 seconds. Add onions and saute till onions are cooked, and then add tomato

After onions and tomato are cooked, add garam masala, coriander powder, cumin powder, chilli powder, turmeric powder and allow it to cook for 2-3mins

Add the Brussel sprouts and Sauté well, and add required salt. Add waterand cover it with a lid and cook

Cook till Brussels sprouts are cooked well and Masala is well coated

If required sprinkle some extra water
Notes
This dish goes well with plain/ variety rice as well as with chappati
Instead of dry Masala, you can add water/ yogurt/ milk/fresh cream and make a gravy
Can add 1 teaspoon of tamrind pulp to make a tangy masala