Butter crackers | Whole Wheat butter cracker are super healthy snacks for kids and adults. Butter gives amazing flavour to this cracker. Guilt free to munch on.

Giving healthy snacks for kids is every mom's biggest concern, well at times more than helathy, there is one big question, whether they will eat it. The one which worked yesterday may not work today.
Everyday its experimenting.Ever since Vishvak started solid food, the topic about kids food will always come whenever I talk to my friends. Whenever my friend suggest something I wanted to try.
3 course healthy meal for is one side but healthy mid- morning and evening snacks was another concern. Vishvak was initially big fan of corn puff then he started liking store brought multi grain crackers. I wanted to try something in home.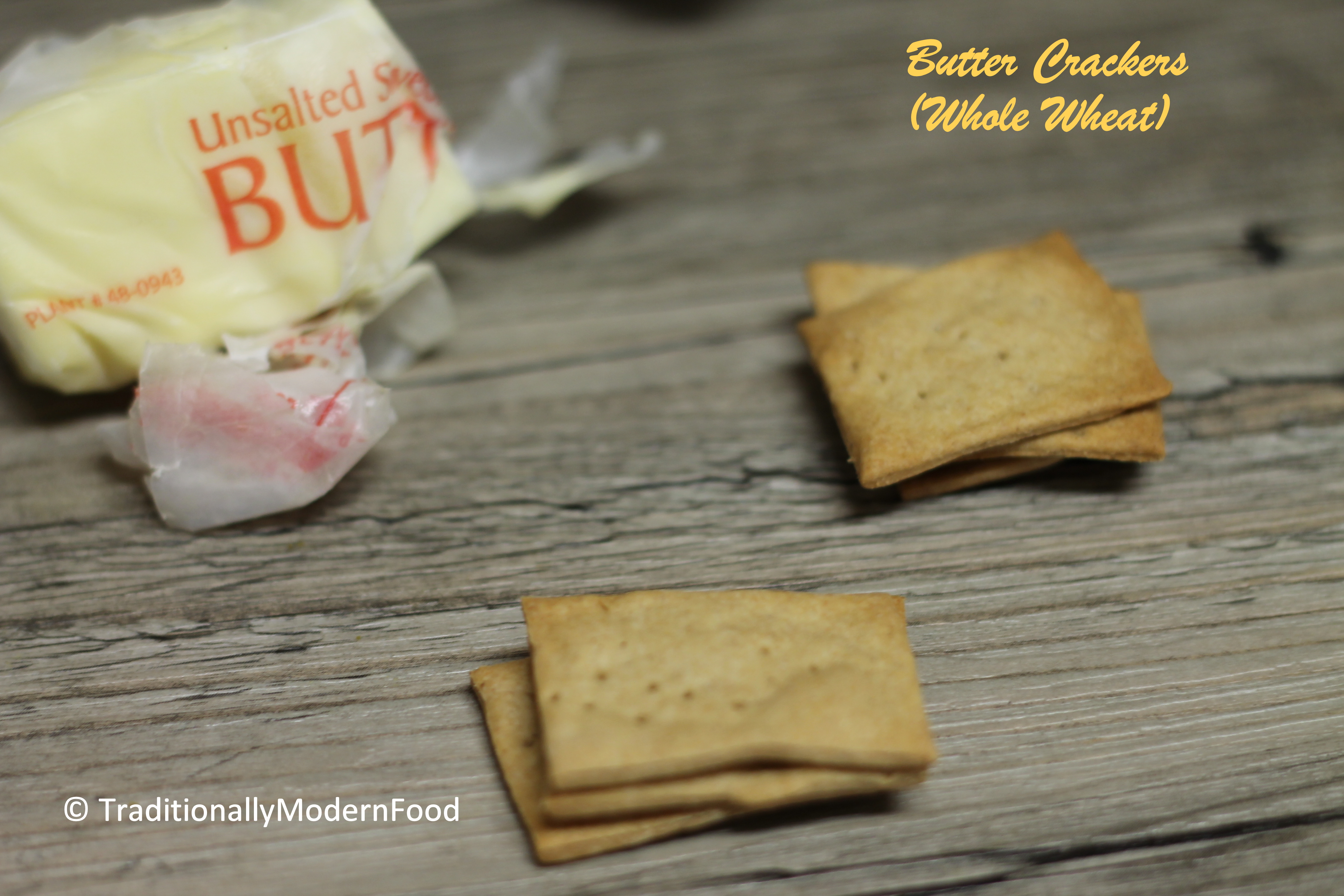 Ingredients
Tamarind blocks - 100 grams

Water - 2 cups
Instructions
Break the tamarind block into small chunks. If there are any seeds discard them

Place these tamarind chunks/pieces into a cooker separator add 1 cup of water

Close the separator with a lid

Add water to the cooker and place the separator. Pressure cook for 3 whistles  and switch off

Let the pressure release the naturally and tamarind mixture cools completely

If the tamarind you used is soft without hard membranes, seeds, fibers, etc. blend the cool tamarind + 1 cup of water in a hand mixer or mixie

On the contrary for tamarind with the hard membrane, fiber, etc. and mash the cooked tamarind thoroughly with hands/ potato masher

Use strainer/colander/ tamarind extractor/ mesh strainer  to strain the tamarind

Strain the cooked tamarind and collect the thick tamarind extract in a container

Add 1/2 cup of warm water to the remaining tamarind extract

Squeeze and then extract the tamarind concentrate and collect in the same container

Add 1/2 more of water to the tamarind extract

Squeeze and extract well

Thick tamarind pulp is ready

Now add the thick tamarind pulp in the heavy-bottomed pan

Cook for 10 minutes or till it thickens and  turn into a thick tamarind concentrate (puli gojju)

Turn off the stove and cool down completely

Store in an airtight container and refrigerate

What to do with the remaining tamarind?

Add 1/2 to 3/4 cup of water and extract the juice; use it for Rasam recipes. Tamarind residue can be used to clean pooja items.
Notes
If you are doing in instant pot cook in high pressure for 20 minutes and natural pressure release
Thin tamarind extract can be used for cooking and discarded tamarind solids can be used to clean brass and bronze
Reduce the cooking time for soft tamarind. 3 whistles and 17 minutes for instant pot
Second time Cooking tamarind concentrate helps for longer shelf life. If you are keeping for a month you can skip it
Make sure to immerse the tamarind fully in the water
If you are making tamarind concentrate in large quantity it is better to Work in batches.
If puli paste is not thick it might not stay longer