Butter crackers | Whole Wheat butter cracker are super healthy snacks for kids and adults. Butter gives amazing flavour to this cracker. Guilt free to munch on.

Giving healthy snacks for kids is every mom's biggest concern, well at times more than helathy, there is one big question, whether they will eat it. The one which worked yesterday may not work today.
Everyday its experimenting.Ever since Vishvak started solid food, the topic about kids food will always come whenever I talk to my friends. Whenever my friend suggest something I wanted to try.
3 course healthy meal for is one side but healthy mid- morning and evening snacks was another concern. Vishvak was initially big fan of corn puff then he started liking store brought multi grain crackers. I wanted to try something in home.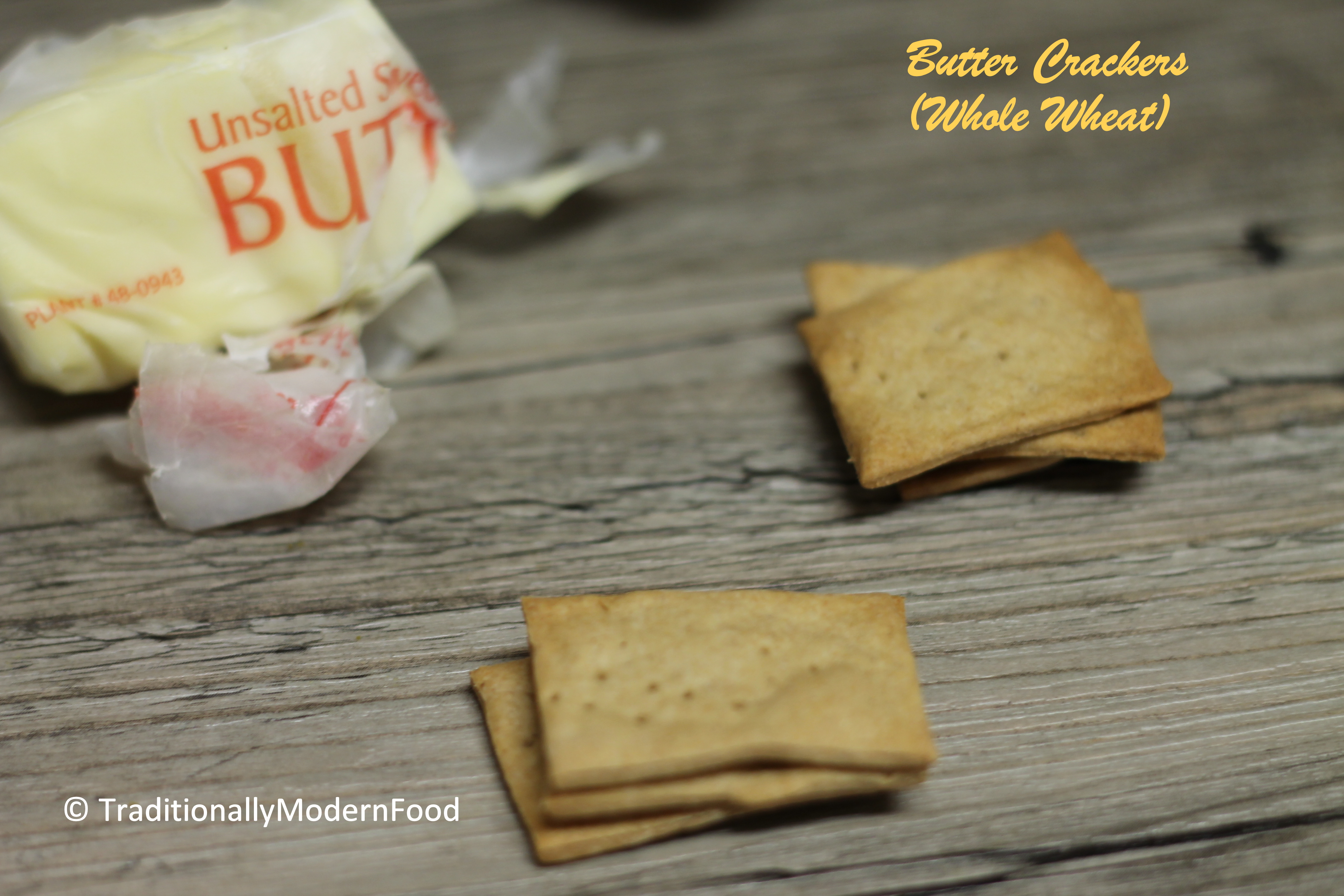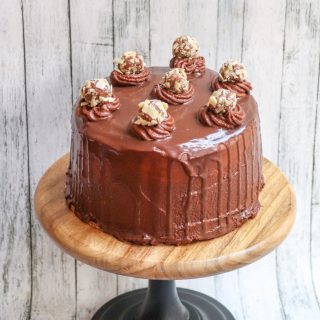 Ingredients
All-purpose-flour / maida - 1 cup

Baking Soda - 1 tsp

Baking Powder - 1/2 tsp

Cocoa Powder - 1/4 cup

tightly pressed

Salt - pinch

Sugar - 3/4 cup

Milk - 1/2 cup

Flavor less Oil - 1/2 cup

Sour cream / Curd - 1/2 cup

Water - 1/4 cup

Vanilla - 1 tsp

Instant coffee powder - 1/2 tsp

Frosting:

Unsalted butter - 3/4 cup

Confectionery sugar - 2 + 1/2 cup

Unsweetened cocoa powder - 1/3 cup

tightly pressed

Heavy cream - 3 tbsp

Salt - pinch

Vanilla extract - 1 tsp

Chocolate ganache :

Semi sweet chocolate chips - 2.5 oz

Heavy cream - 2.5 oz

Salt - pinch

Vanilla extract - 1/4 tsp

Coffee powder - pinch
Instructions
Preheat oven to 350°F or 175°C

Take two 6 inch cake pan and line them with parchment paper and grease with cooking spray or oil

In a small mixing bowl add instant coffee powder and water; mix well till the coffee powder is well blended with water

In a wide mixing bowl add flour, cocoa powder, baking powder, baking soda, and sugar; combine everything well with a whisk

After the microwaved coffee is cool add milk, oil, and vanilla extract  and mix well

Make a dent in the dry ingredients bowl

Add the wet ingredients and sour cream, mix just until all the ingredients are incorporated; avoid over mixing

Avoid over mixing  it yields a dense cake

Divide the equal amount of batter between two tins and add

Bake for 29 -33 minutes or until a toothpick/skewer inserted comes out clean

Cooldown both the cakes for 10 minutes and carefully flip the cake on the rack, remove the parchment  paper, and allow both cakes to cool completely

How to make chocolate frosting

In a wide vessel add softened butter and beat it well on medium speed until creamy for about 2 -3 minutes

Add confectioners' sugar, cocoa powder, heavy cream, salt, and vanilla extract

Beat on lowest speed for around 1 minute or until everything is combined well

After the mixture is well combined slightly increase the speed and beat till you see creamy buttercream frosting

Assemble the cake

Add little frosting on the cake board and place the base cake

Use a skewer and make holes around the cake and drizzle a generous amount of chocolate syrup on the entire cake

Add a generous amount of frosting and spread

Place another cake over the base cake

Add a base coat of frosting and refrigerate the came for at least 1 hour

After 1 hour add one more layer of frosting and level; refrigerate

Chocolate ganache

In a mixing bowl add chocolate chips, vanilla extract, salt, and coffee powder; mix well

In a cooking pan add heavy cream and boil in low flame

Cook till the heavy cream turns warm

Switch off before they start boiling

Add it to the chocolate mixture and let it sit for 4 minutes. Let the chocolates get well immersed in cream

Stir well after 4 minutes

In a colander strain the ganache and keep it at room temperature for least 20 minutes and refrigerate for 20 minutes

Ganache drip

Take a spoon and gently add ganache around the cake and add it to the top portion

Refriegatare the cake for at least 2 hours

Decorate the cake according to your preferences and refrigerated until use
Video
Notes
You can also wrap it up in cling wrap and refrigerate to use it later
If the frosting is thin add more sugar to increase sweetness or cocoa powder to make it chocolatey
For thick frosting add a few tsp/tbsp of milk to make it spreadable texture
Use a generous amount of chocolate syrup to make the cake soft and chocolatey
For light moist cake avoid over mixing
Vanilla essence is an artificial flavoring agent so use only a few drops
For the sugar syrup, boil 2 tbsps sugar in 4 tbsps water until the sugar dissolves and begins to boil well. Cool this and pour over the cake after cooling completely. Go ahead frosting the cake.
Avoid adding frosting/ ganache to the hot cake
Using a colander for me ganache is optional. Since I have used chocolate chips I did that to make sure I get a smooth ganache
You can use a chocolate bar instead of chocolate chips