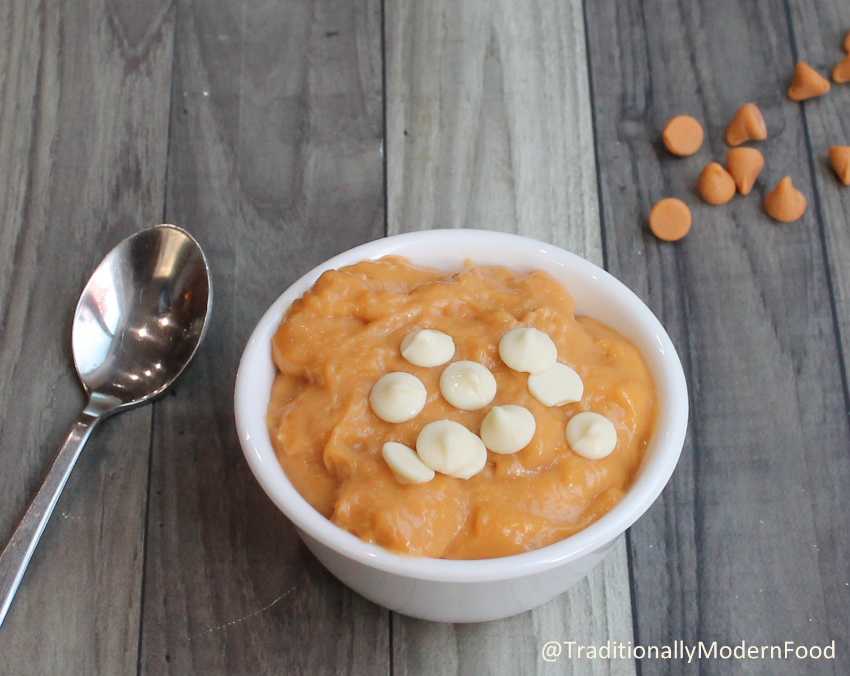 Butterscotch chips pudding is a quick easy pudding prepared in microwave. This is perfect quick sweet dessert for sudden sweet craving.
My son loves butterscotch and white chocolate chips flavors, I always have butterscotch chips handy in my pantry. Giving healthy foods to kids is important but I don't mind once in a while sweet treat. Baking chips come so handy. Be it a 1 min microwave cookie or a tasty fudge or muffin and many more.
Holiday season is coming up and if you have stocked up your pantry with chocolate chips for baking Butterscotch chips Pudding is one quick way for the sweet indulgence.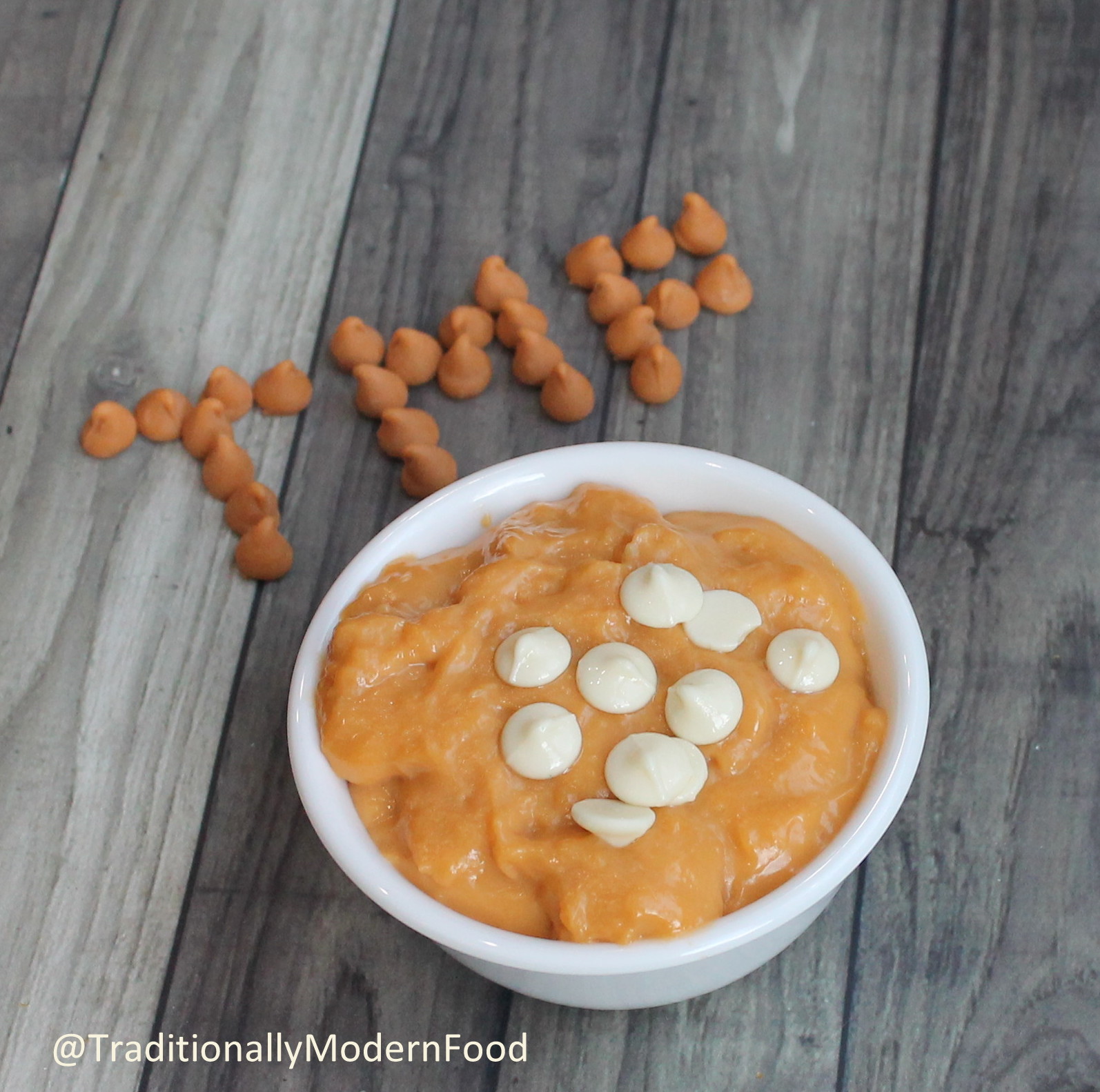 My son love pudding and I have posted couple of pudding in TMF like
Unlike my other pudding this Butterscotch chips Pudding won't take much of a time. I picked my son from his bus stop and he came home with a good news which deserved a reward. He went to refresh, and this pudding was ready. Yes it was that easy. Whether you prefer to eat it right after it is made or have it cold pudding tastes good everytime.
Not a big butterscotch fan never mind try the same recipe with semi sweet or dark chocolate chips and it works fine too.
Microwave cooks even after taking the pudding out so watch out for correct texture and tasty pudding can't be enjoyed so soon😊
After doing few attempts I thought of clicking it for the blog so that I will remember how I did for my future reference. My son came to me and asked why gave you put some butterscotch chips randomly . I said it is for the picture. He took the chips I thought ok he is a mood to eat and let me have the photo session next time.
He asked me if he can arrange the chips. I was puzzled to see his involvement and wanted to see what he was up to. He said chips are not enough and took more. Asked me to close my eyes and after few mins when opened the eyes I saw this setup.😍
My boy is all grown up now and love the way he did styling for my food picture. This is definitely the best pic in my blog till date😍

This is one easy, once-in-a-while after-school snack.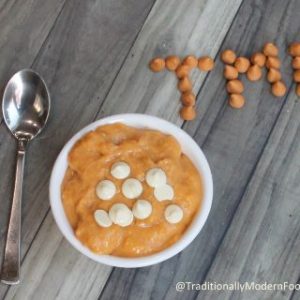 Ingredients
Butterscotch chips - 3 tbsp

Corn flour - 1 tbsp

Vanilla extract - 1/2 tsp

Whole fat milk - 1/3 cup

Heavy cream - 2 tbsp
Instructions
In a big microwave safe bowl add all the ingredients and mix well

Microwave for a minute. Take out and mix well

Microwave again for 30 secs and mix well

Repeat until chips is well melted in the milk and mixture becomes thick like a pudding

Serve immediately or after keeping it in fridge for sometime
Video
Notes
Keep mixing the mixture well before every batch
Semi sweet/dark chocolate can also be used for the pudding
I added vanilla extract but any other flavoring complimenting the chips can be used
Evaporated milk can be used instead of heavy cream
If you don't have heavy cream handy 1/2 cup whole fat milk can be used instead of 1/3 cup
Ingredients:
Butterscotch chips - 3 tbsp
Corn flour - 1 tbsp
Vanilla extract - 1/2 tsp
Whole fat milk - 1/3 cup
Heavy cream - 2 tbsp
Method:
In a big microwave safe bowl add all the ingredients and mix well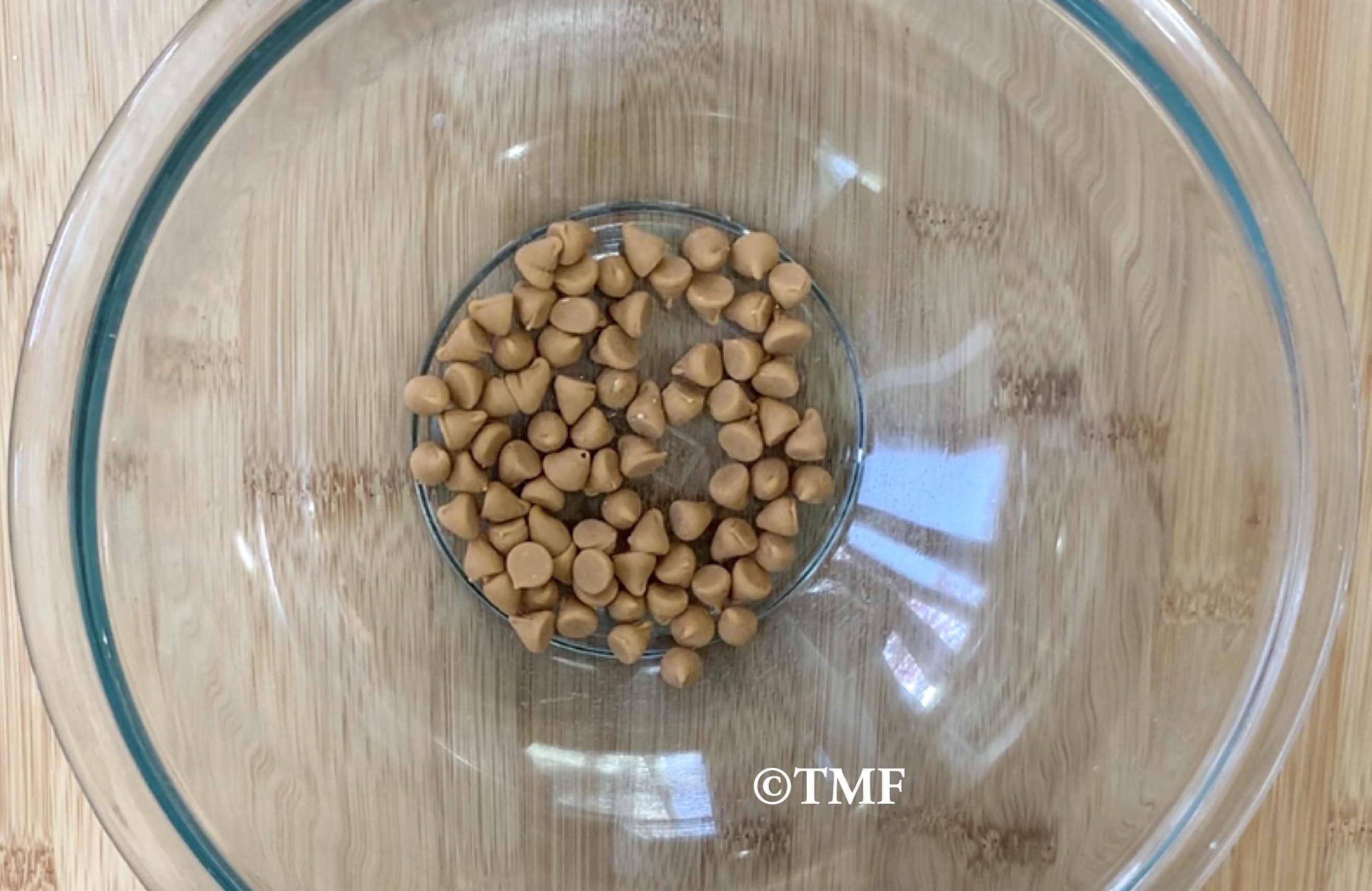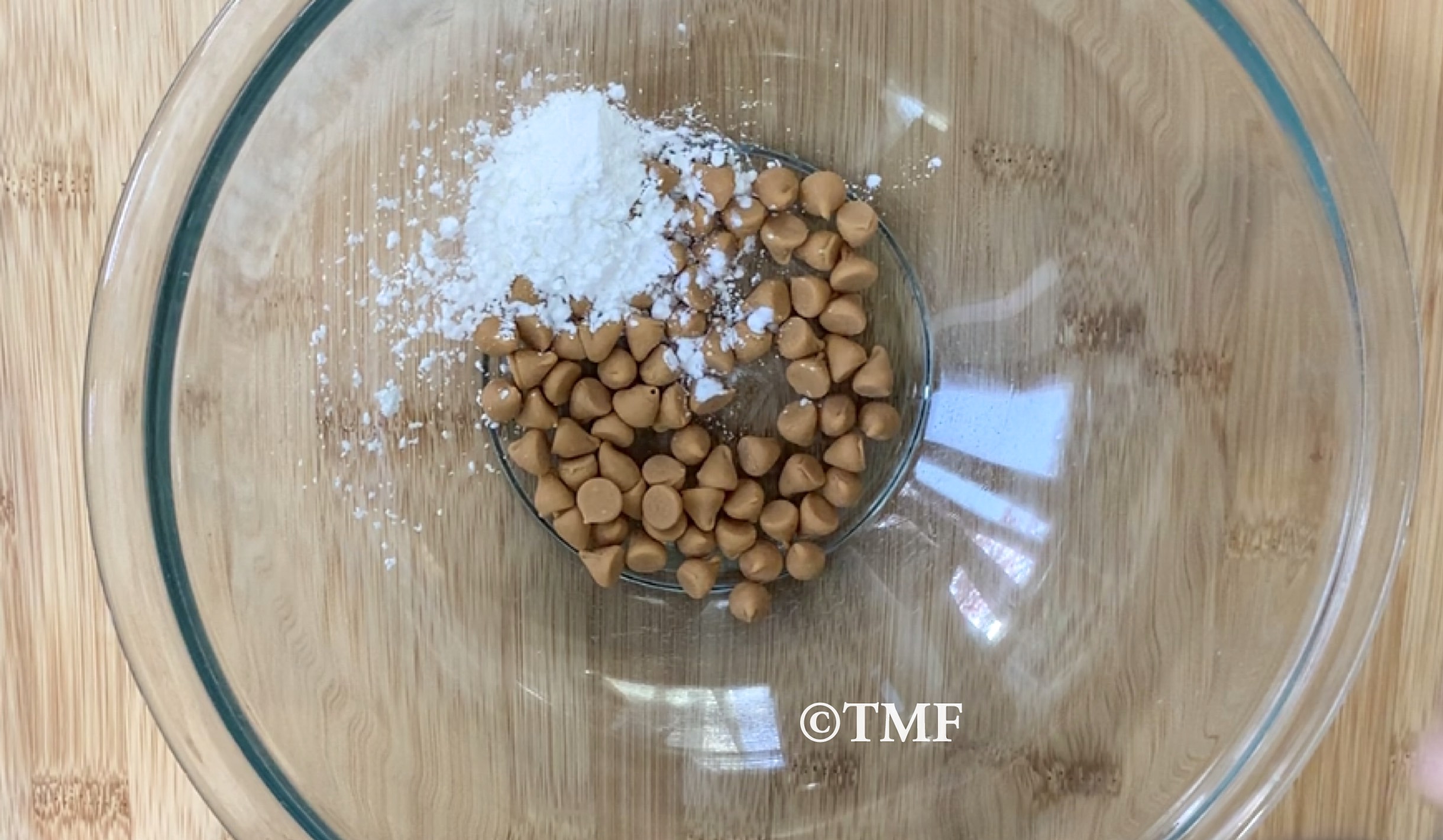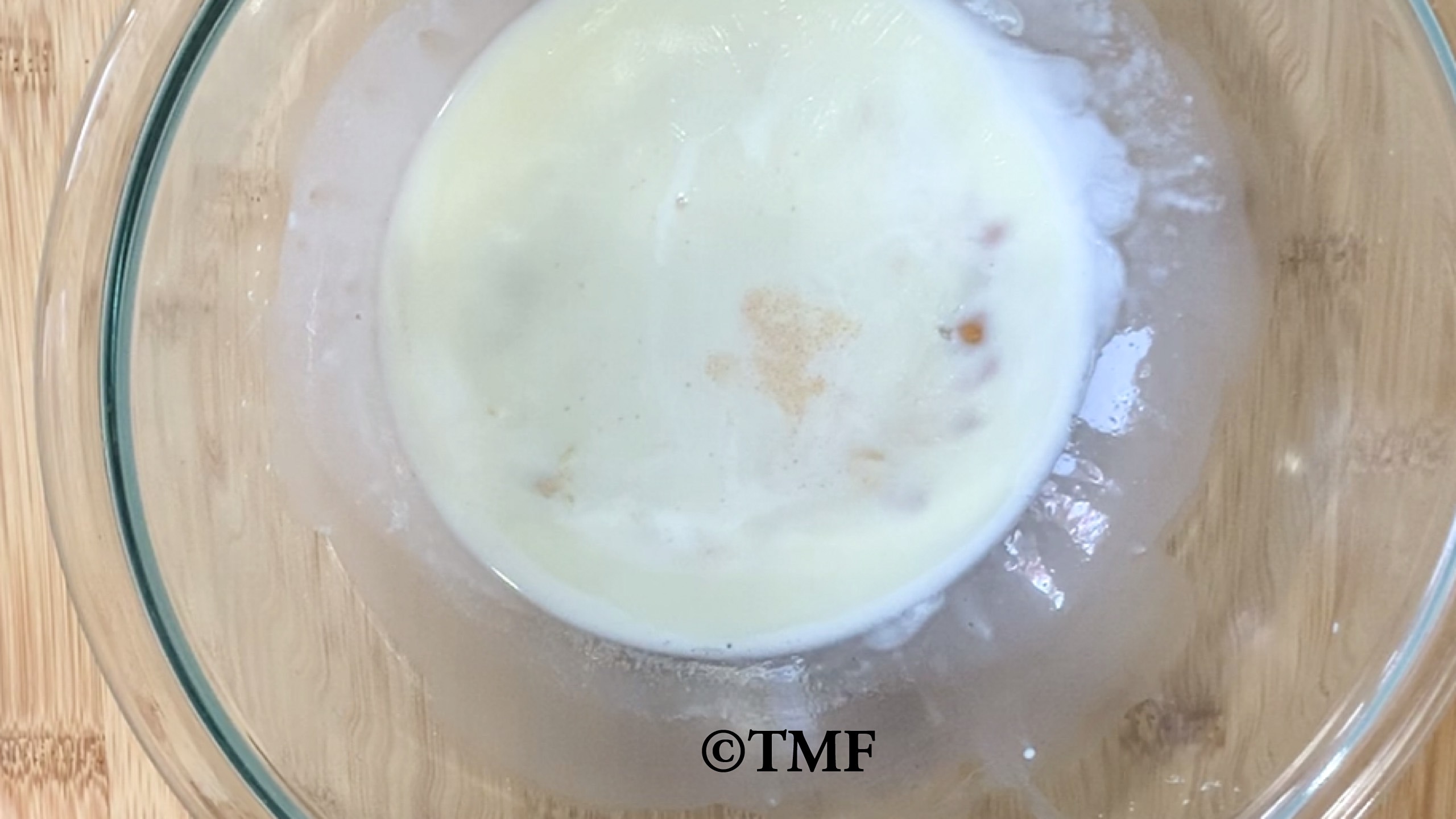 Microwave for a minute. Take out and mix well

Microwave again for 30 secs and mix well
Repeat until chips is well melted in the milk and mixture becomes thick like a pudding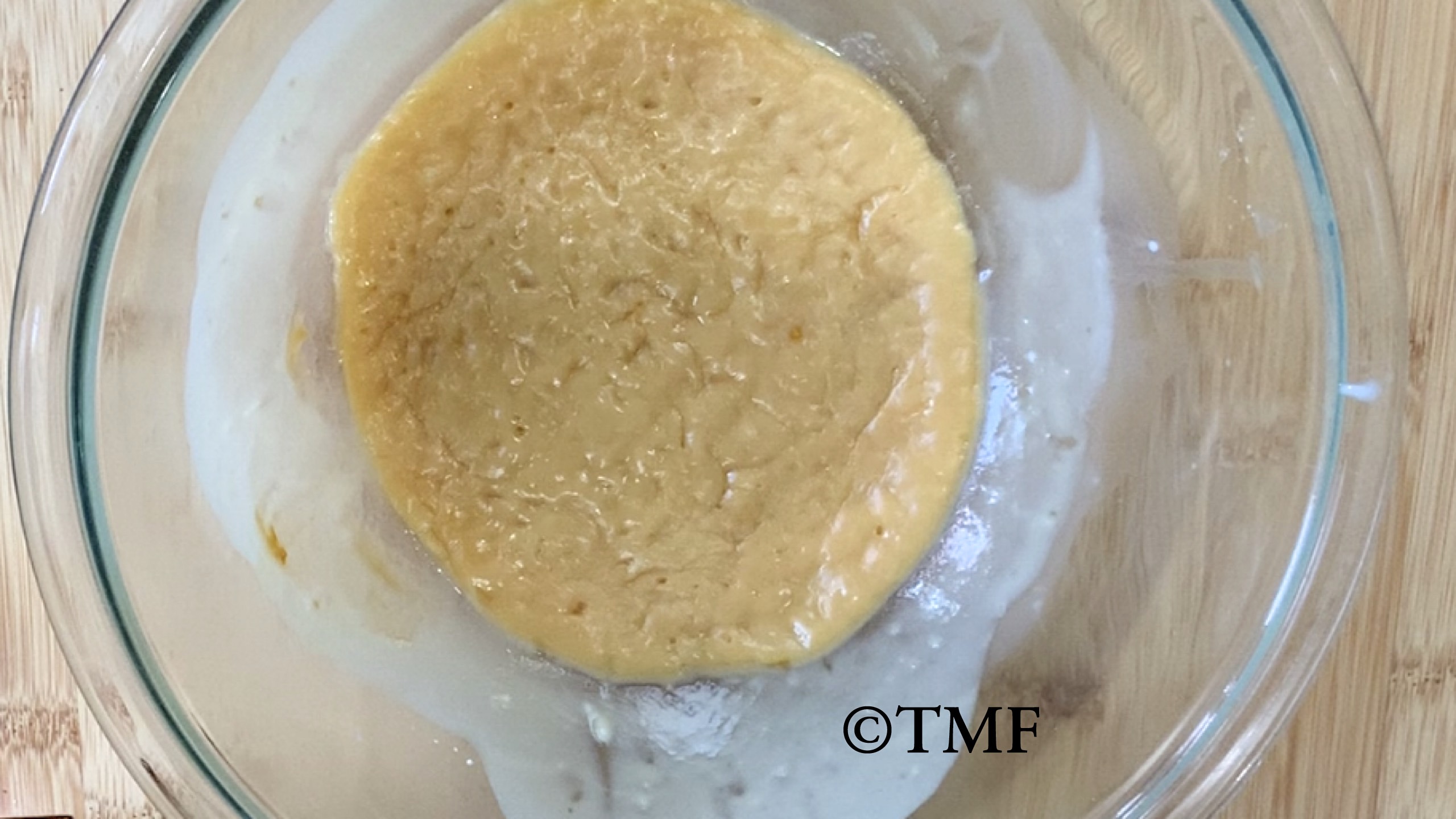 Serve immediately or after keeping it in fridge for sometime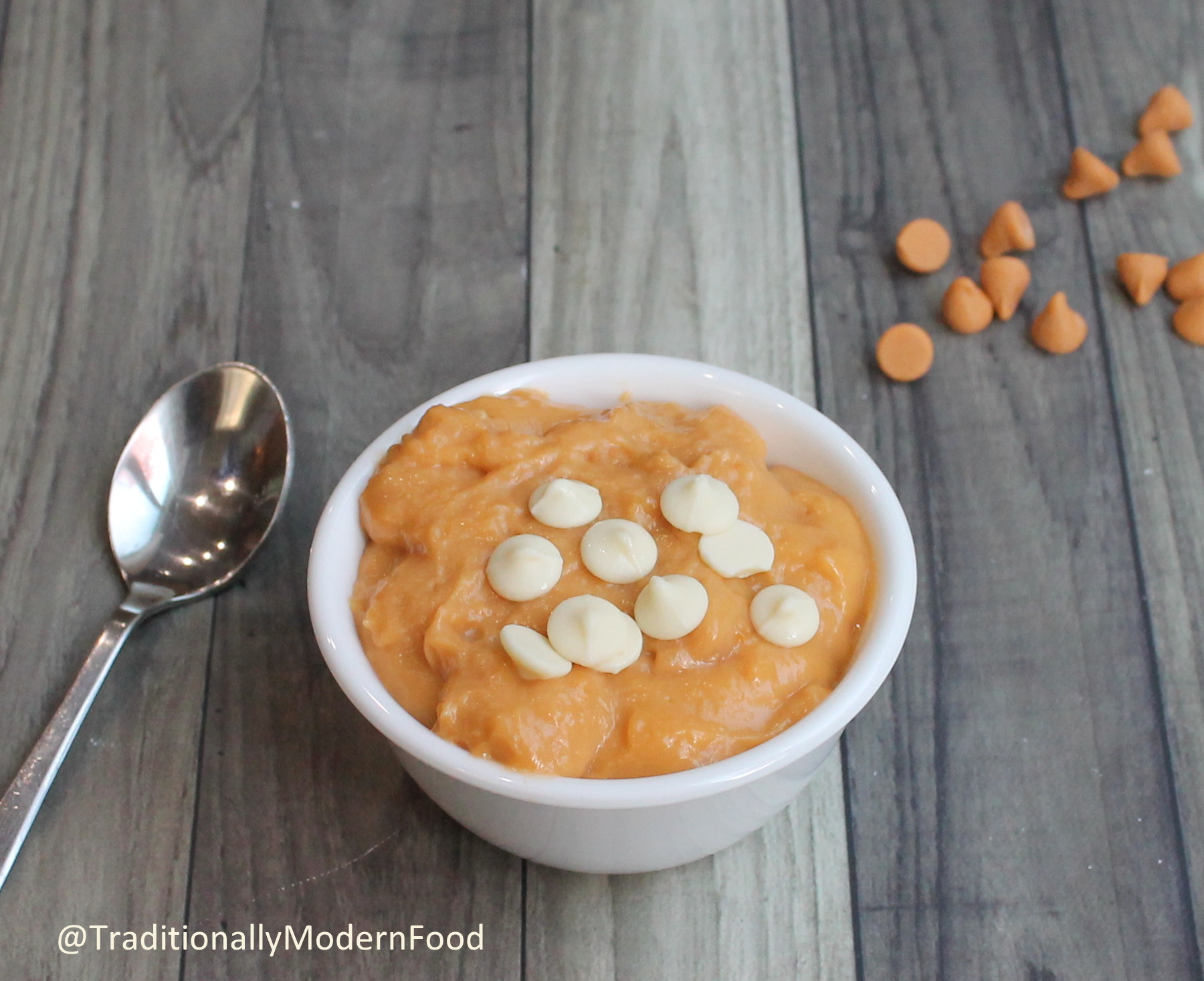 For regular recipe updates pls follow TMF social media links