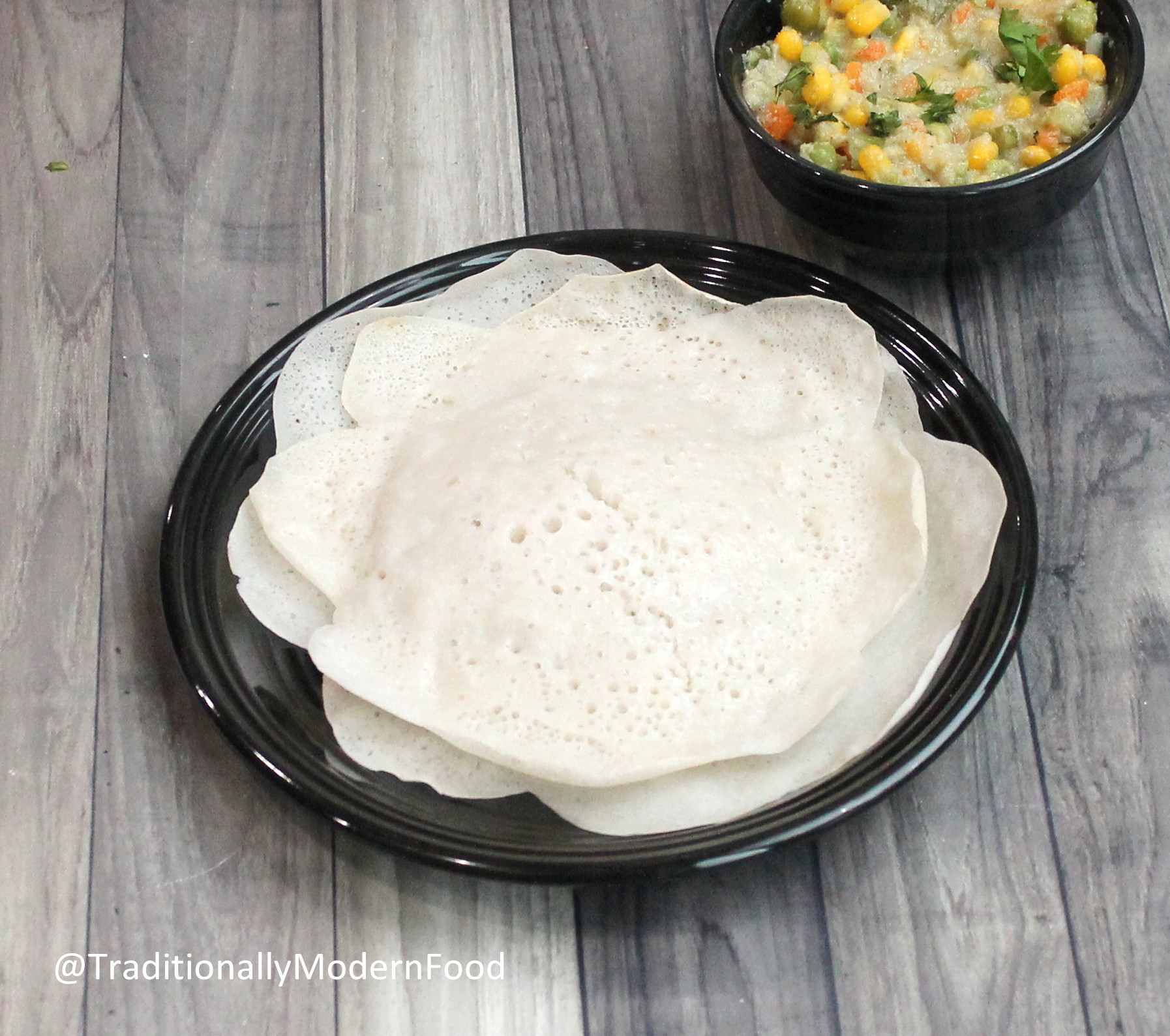 Coconut Appam is a filling South Indian breakfast. Lacy soft appam makes a tasty tiffin. No yeast and no baking soda for this healthy tiffin.
Many versions exist to make this Delicious Kerala breakfast. I have already posted a version with Appam with baking soda. This is yet another version with coconut. Super soft appam without baking soda. I am yet to try the yeast version. My neighbor makes it. I will try it soon and post it.
We love Appam in our home and our favorite sides for Appam are
Vella kurma
My aunt is from Kerala and she introduced lots of tatsy Kerala based dishes to my mom.
I have posted some of her special recipes like Thengai Aricha Kuzhambu, Varuthu Aricha Kuzhambu etc in TMF. Yet to post more recipes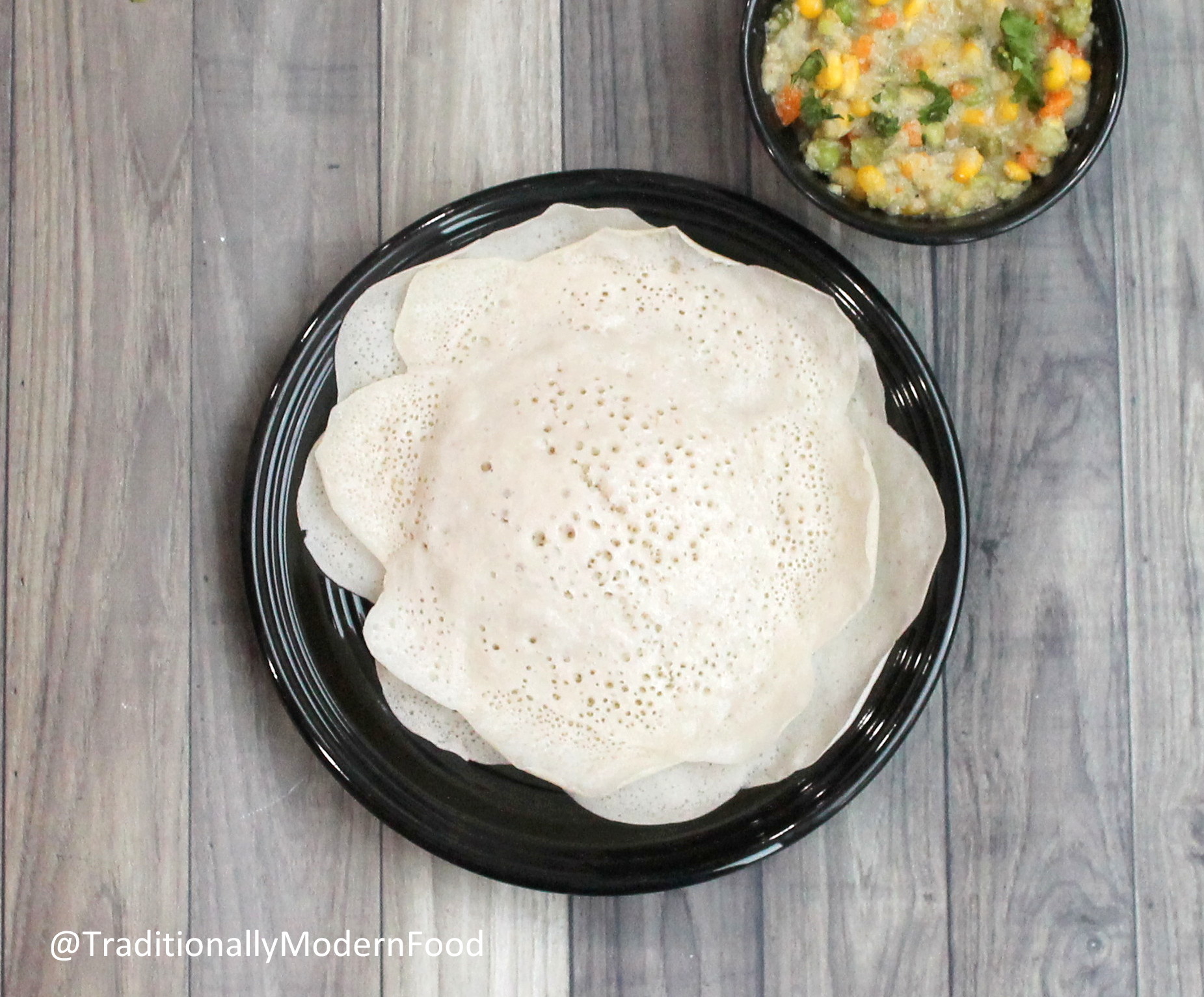 My son recently started going to school and thinking of a balanced breakfast and lunch is one of my biggest concerns. In addition to Idli, dosai, Upma I have started including Appam as one of our weekday breakfast. When my sister came here for Diwali she reminded me that it hasn't been posted into the blog yet. With a Little one I couldn't post actively – still trying to keep the momentum instead of giving a big break again.
Usually I make appam in regular shape but my mother-in-law learnt this from her neighbor and she taught me this technique. After seeing flower appam now a days my son asks for car, bus appam🤣
Thengai appam is so soft. Without worrying about addition of baking soda or yeast these appam can be given to kids.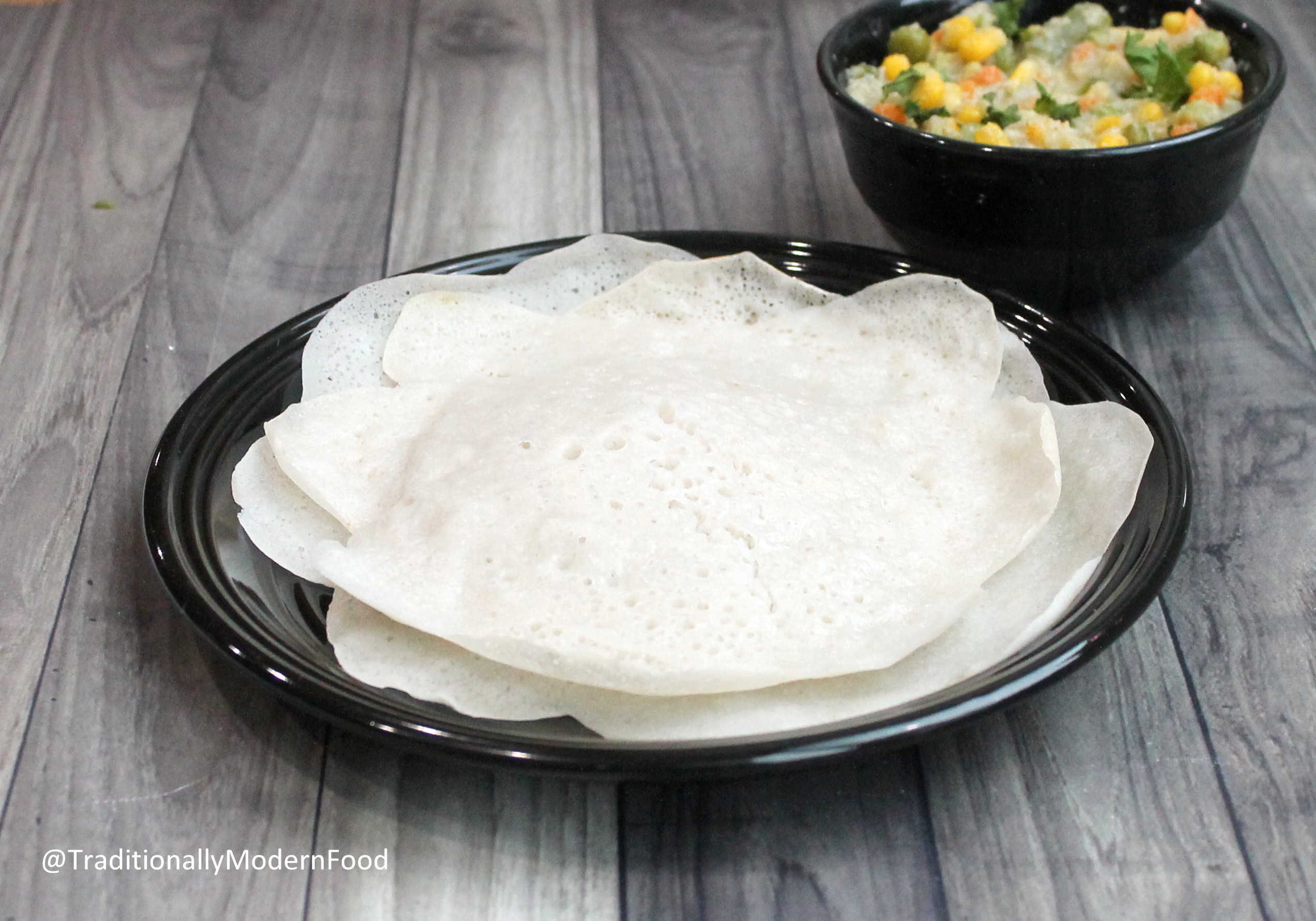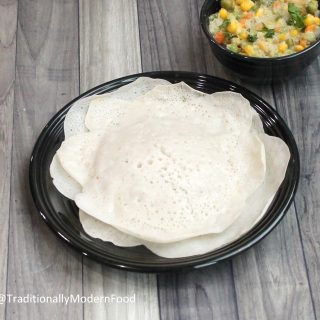 Appam with Coconut
Appam is a filling South Indian breakfast. Here is a tasty Appam version with coconut. Lacy soft appam makes a tasty tiffin.


Print
Pin
Comment
Ingredients
1

cup

Raw rice

1

cup

Par boiled rice | Idli Rice

1/2

tsp

Fenugreek seeds

2

tbsp

Whole Urad dal

1

cup

Grated coconut

salt

as needed
Instructions
Add urad dal and fenugreek seeds to the rice mixture Add required water and soak the it for 5-6 hours

Add a ladle full of batter and hold the handle of the pan and rotate the pan in such a way that the batter spreads all around in a circle or like a flower (This is the traditional way, instead, you can spread the batter with the ladle, and because of the pan texture, remaining batter will come in the center)

After that close the pan with the lid. Once the Aappam is cooked remove the Aappam from the pan. Do not flip side. Serve Aappam with sweetened coconut milk/ Vegetable Stew/Vegetable Kurma
Notes
Ingredients:
Raw rice | Sona masoori rice – 1 cup
Par boiled rice | Idli Rice – 1 cup
Fenugreek seeds – 1/2 tsp
Whole Urad dal – 2 tbsp
Grated coconut – 1 cup
Salt – as needed
How to make Coconut Appam with step by step pictures:
Take raw rice and idli rice in a wide bowl and wash it well
Add urad dal and fenugreek seeds to the rice mixture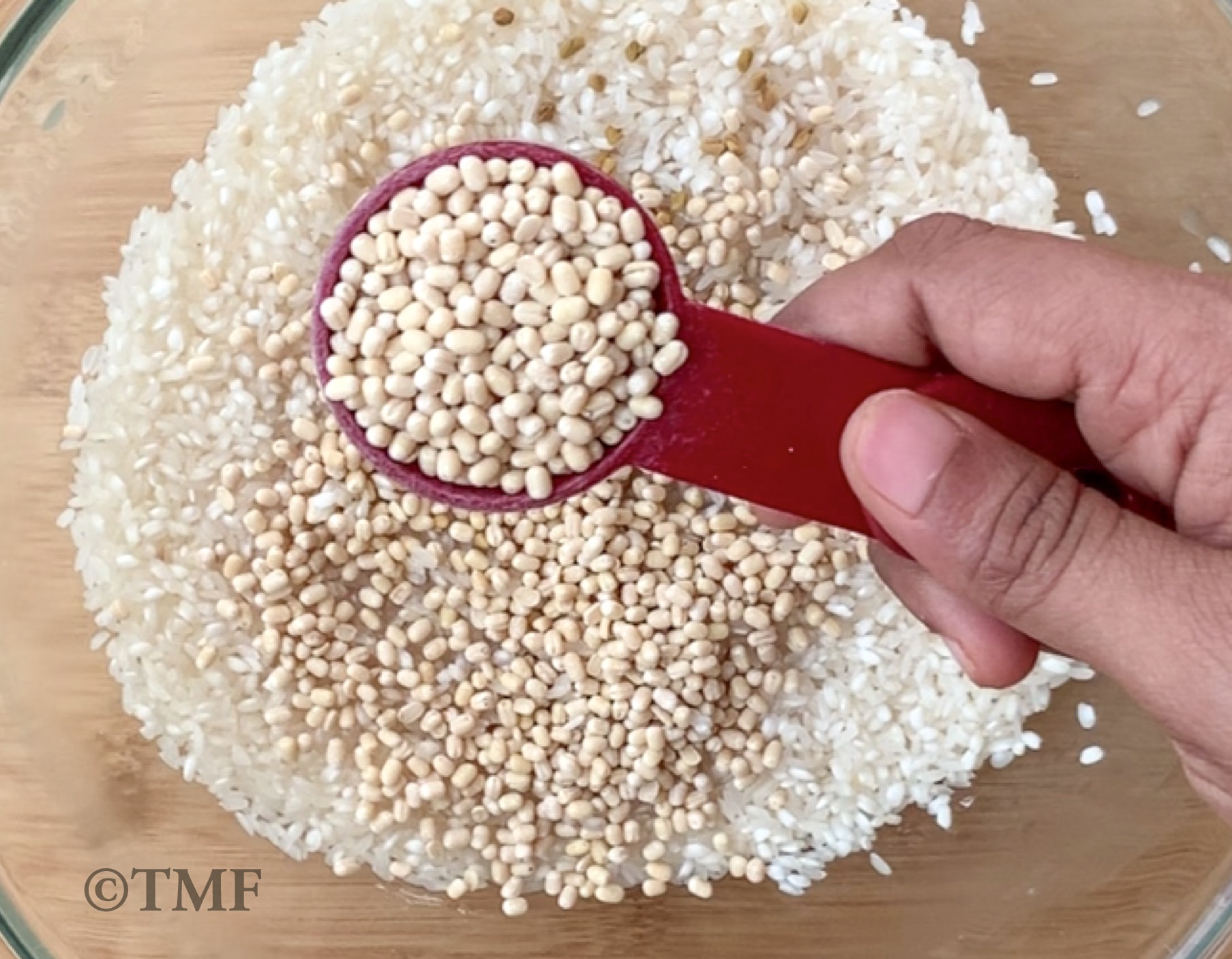 Add required water and soak the it for 5-6 hours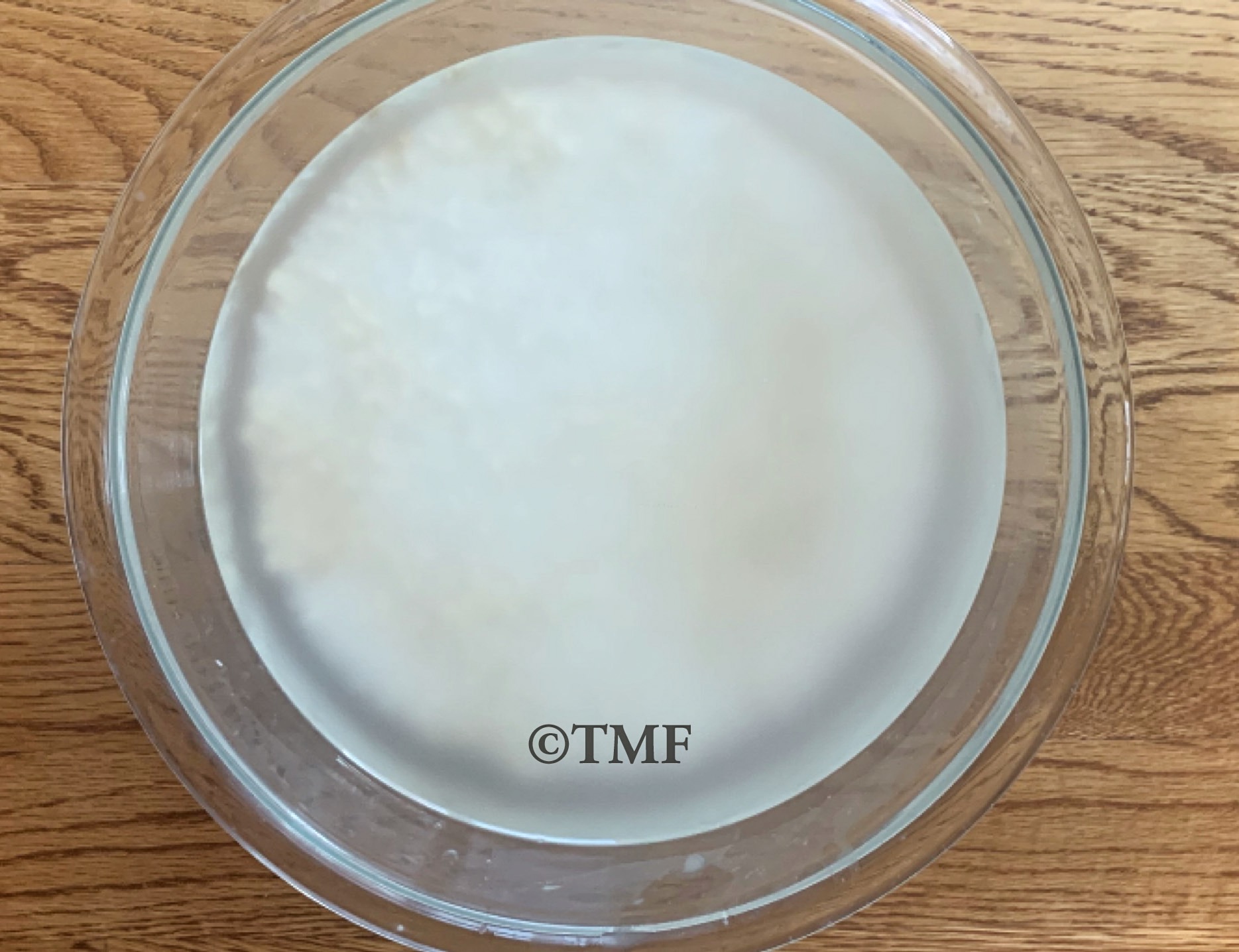 Add grated coconut and soak for another one hour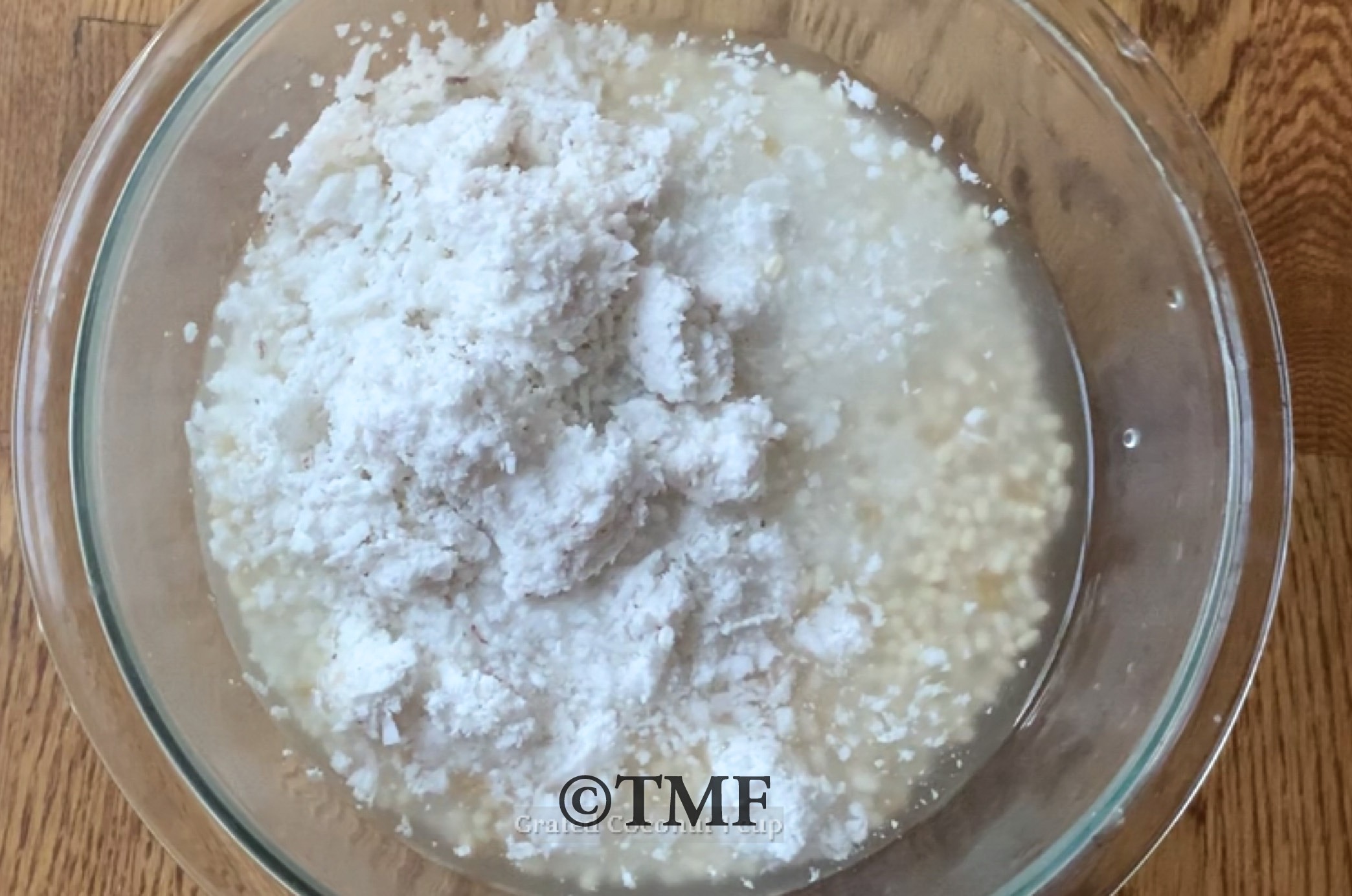 Add required water and grind the batter well in mixie or grinder
Batter should be slightly thinner than dosa batter consistency
I Leave it overnight in the oven, turning on the light to ferment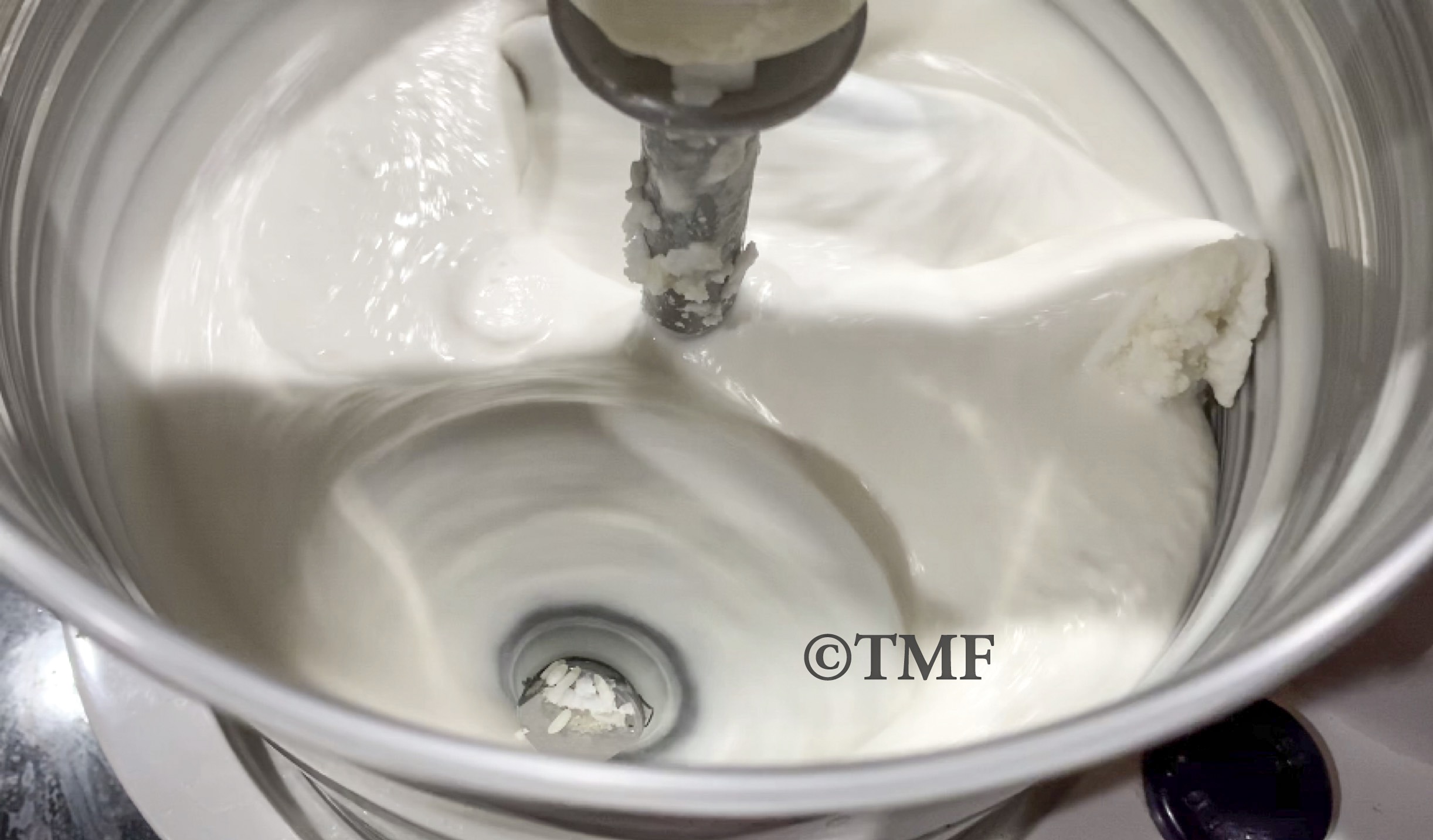 Switch on the stove and keep the aapam pan in low heat. After the pan is slightly hot, add oil to the pan (Spread oil all over the pan using cloth or brush). Add a ladle full of batter and hold the handle of the pan and rotate the pan in such a way that the batter spreads all around in a circle or like a flower (This is the traditional way, instead, you can spread the batter with the ladle, and because of the pan texture, remaining batter will come in the center)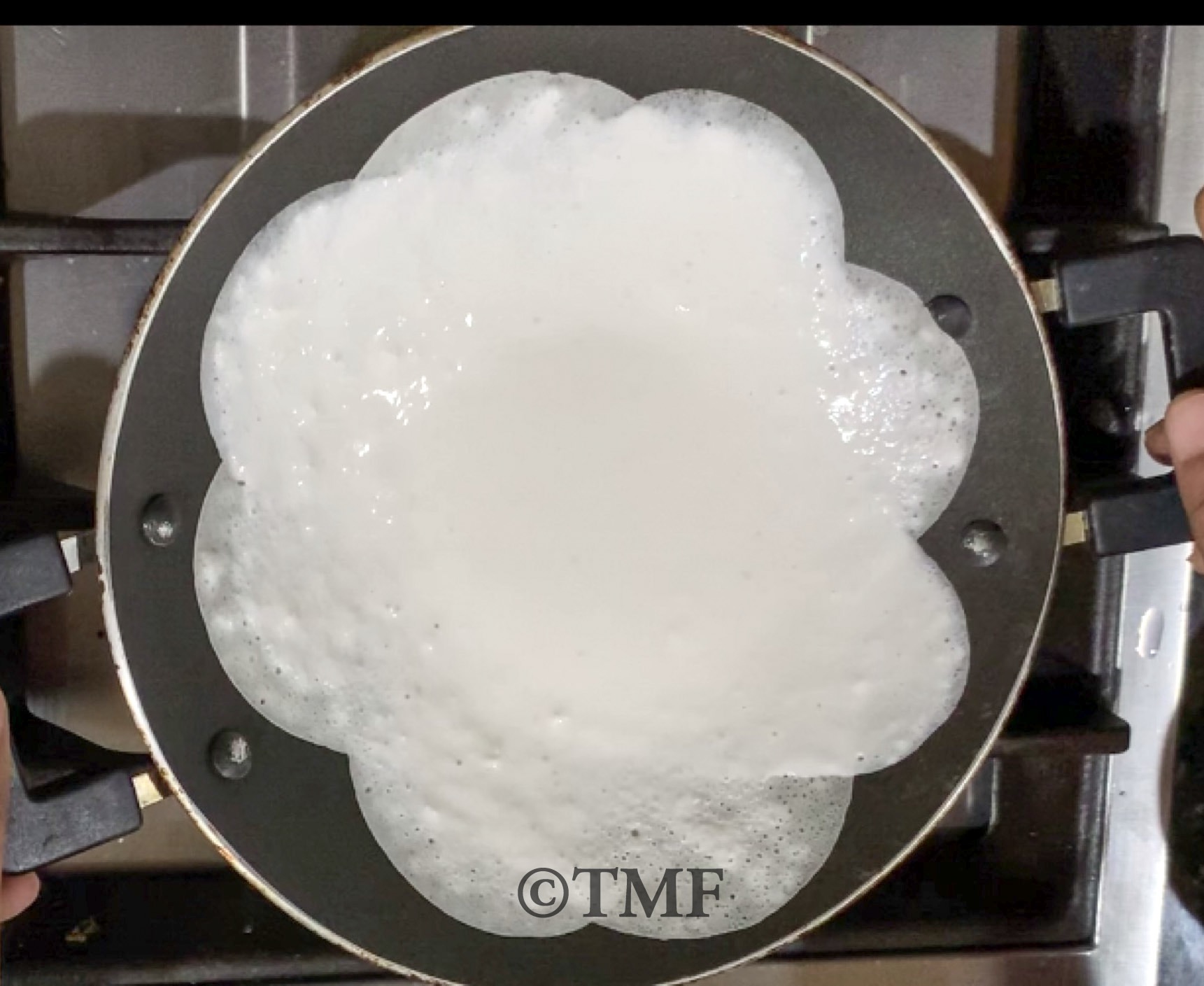 After that close the pan with the lid. Once the Aappam is cooked remove the Aappam from the pan. Do not flip side. Serve Aappam with sweetened coconut milk/ Vegetable Stew/Vegetable Kurma/Theeyal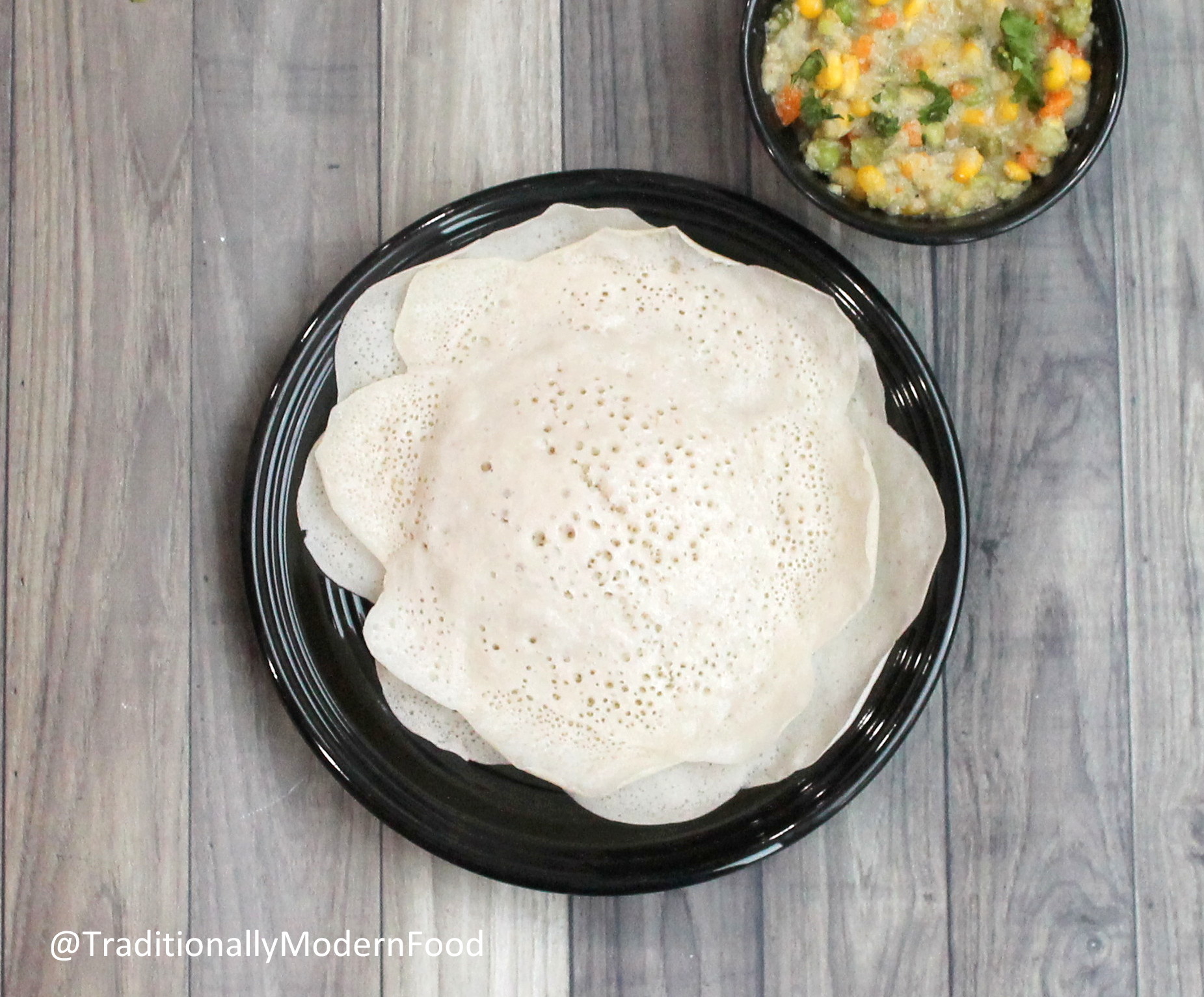 For regular recipe updates pls follow TMF social media links