Apple cinnamon cake is a flavorful cake that can be easily made within 2 minutes using microwave. Whole wheat cake is super healthy after school snacks for kids.
Happy New year 2020😊 My daughter is keeping me busy these days and it is been longtime since I was active in blogging. Every once in a while I feel like resuming blogging and post atleast 2/3 post a month but as always I got used to my break.
This Apple cinnamon cake post is very special to me. My son loves helping me in the kitchen. He is my little helper whenever I bake snacks for him. Recently we did Banana muffin and I shared the pic in my instagram.
Recently he had holiday on a weekday as always we where about to make a quick snack for him. Since he was hungry opted microwave and thought of preparing his favorite Apple cinnamon cake.
My son love seeing my cooking videos and he asked Amma can you post my cooking video. I thought he is just playing😊 When I was taking ingredients for this cake he asked if I can take the video of his cooking. He helped me and we shot the video for Apple cinnamon cake with the intention to show his dad and send it to the family.
After seeing the video I loved it and thought I should post this in my blog and YouTube channel. Video was not taken with the intention to post so it was so casual and we didn't tell about ingredients. I thought of muting our conversation and share this video with the doubt of comments I will get after posting this video but after seeing the Apple cinnamon cake video n times in the past few days I decided I am not going to mute our conversation.
Should we do more videos together?😊
Coming back to the Apple cinnamon cake - microwave, every mom's biggest concern is after school snacks. People say microwave is not safe. I am not sure about it so I use it.
This is one great way to make kids eat apple. I used whole wheat flour and my son enjoyed the cake. If you are doubtful user All-purposed -flour or combination of all-purpose-flour and wheat. Pecans not only gives nice crunch to the apple cinnamon cake but also good way to make kids eat nuts
Apple cinnamon cake
🍎 Quick 2 minutes cake
🍎 Healthy
🍎 kids can prepare
🍎fruit + whole wheat + nuts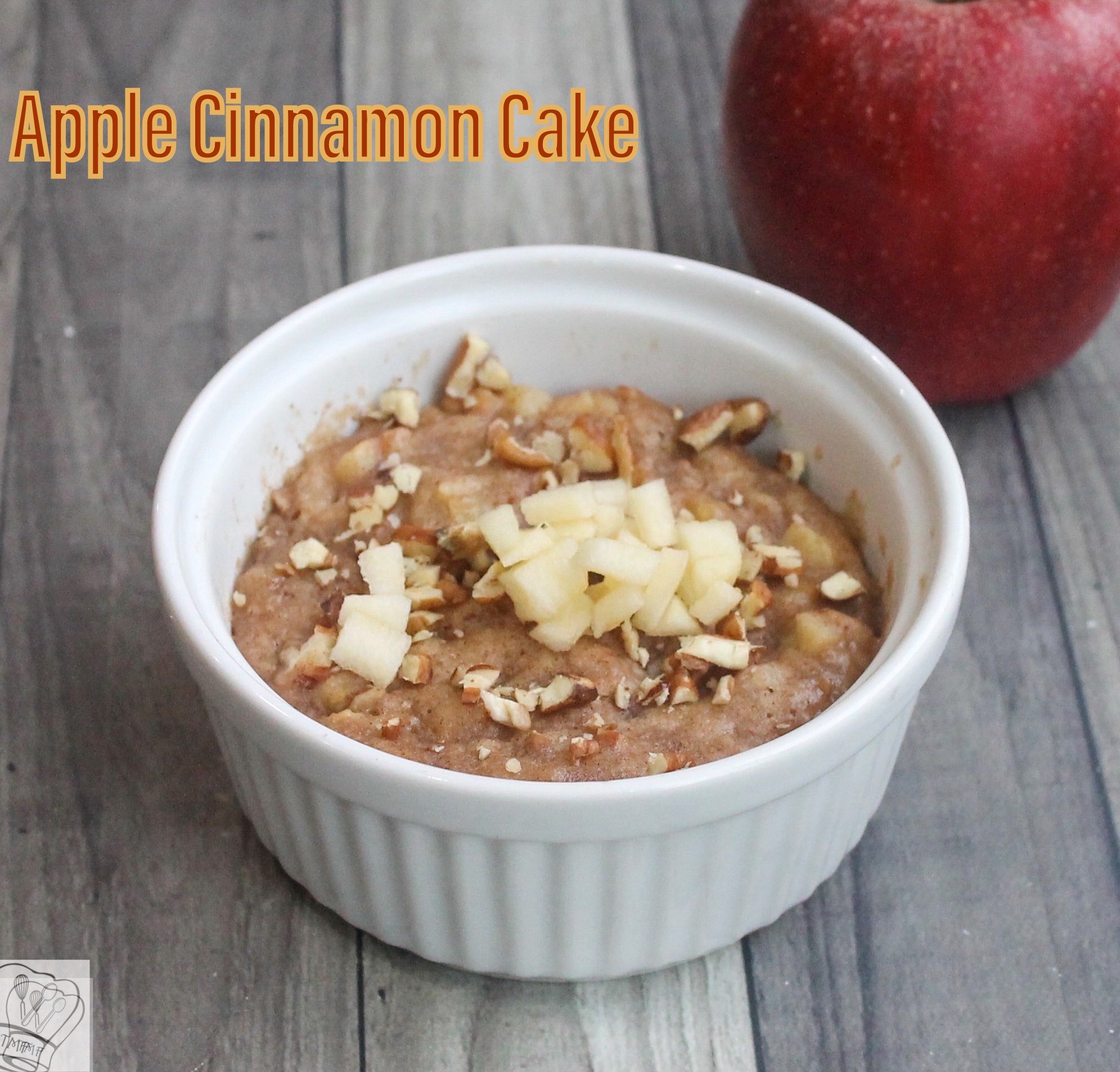 Other cake recipes in TMF
Ingredients
Red Apple - 1/3 cup peeled and chopped

Sugar - 1/2 tsp

I used demerara sugar

Cinnamon powder - 1/2 tsp

Butter - 1 tbsp

Sugar - 1 tbsp

Whole wheat flour - 3 tbsp

Baking powder - 1/4 tsp

Milk - 2 tbsp

Pecans - 2

roughly chopped
Instructions
In a microwave safe bowl add Apple, sugar, cinnamon powder and butter; microwave for 30 secs

Add sugar, milk, whole wheat flour, baking powder and pecans; mix well

Microwave for a minute. Let it cool for minute and enjoy
Video
Notes
Brown sugar can be used instead of demerara sugar
All- purpose-flour or combination of wheat and all- purpose flour can be used instead of whole wheat flour
Any nuts of choice can be used
Ingredients
Red Apple - 1/3 cup peeled and chopped
Sugar - 1/2 teaspoon (I used demerara sugar)
Cinnamon powder - 1/2 teaspoon
Butter - 1 tbsp
Sugar - 1 tbsp
Whole wheat flour - 3 tbsp
Baking powder - 1/4 tsp
Milk - 2 tbsp
Pecans - 2 (roughly chopped)
How to make Apple Cinnamon Cake with step by step pictures
In a microwave-safe bowl add Apple, sugar, cinnamon powder, and butter; microwave for 30 secs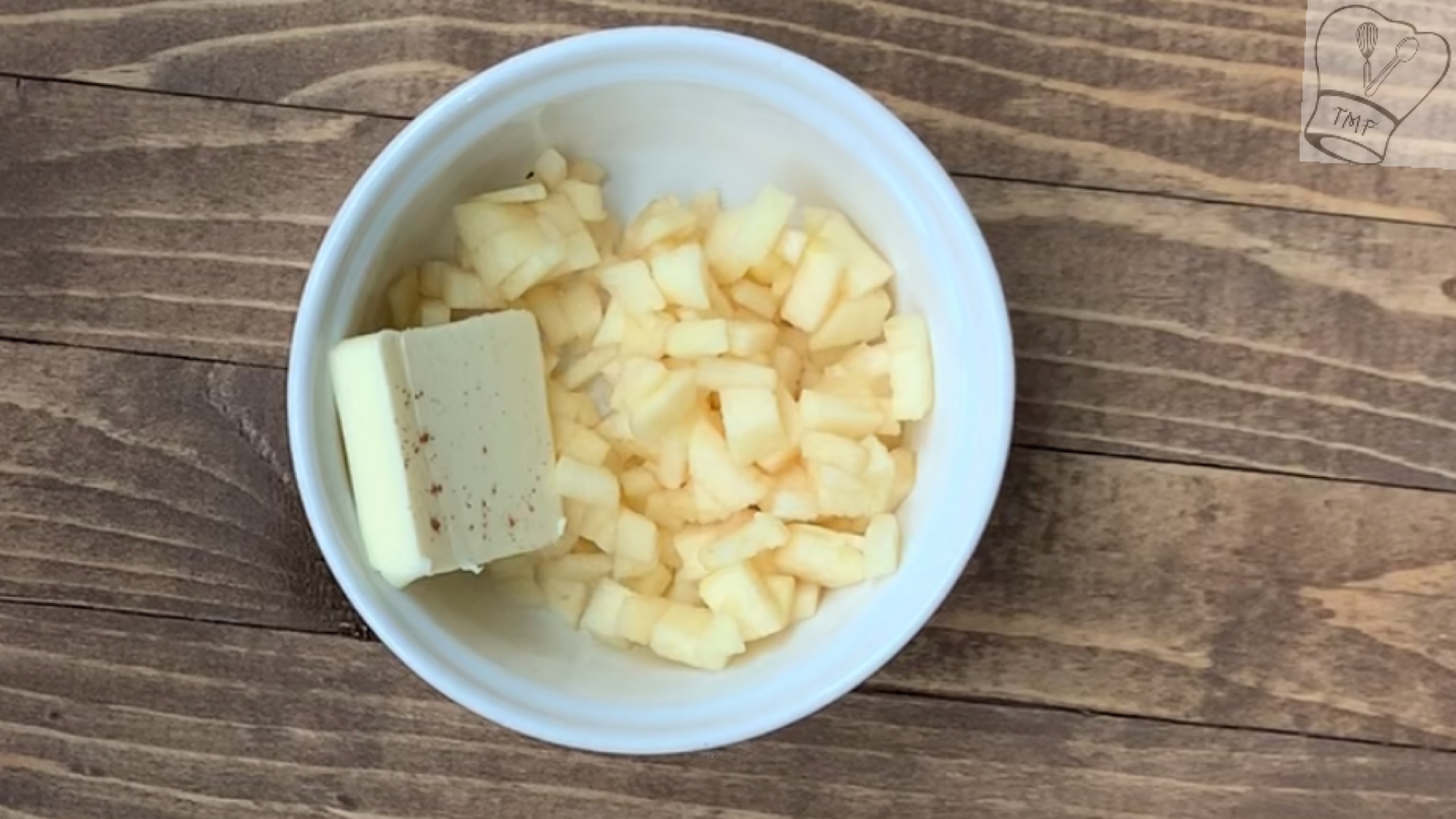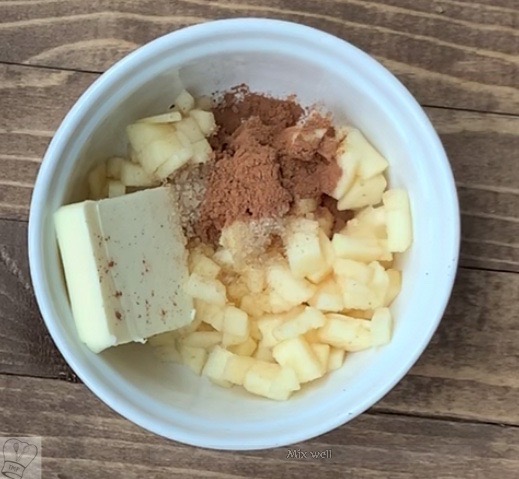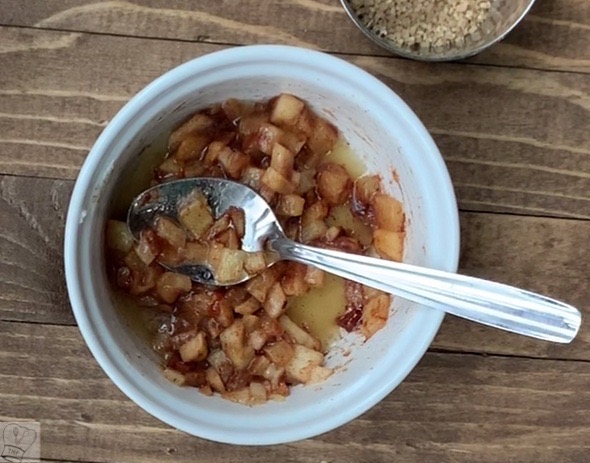 Add sugar, milk, whole wheat flour, baking powder, and pecans; mix well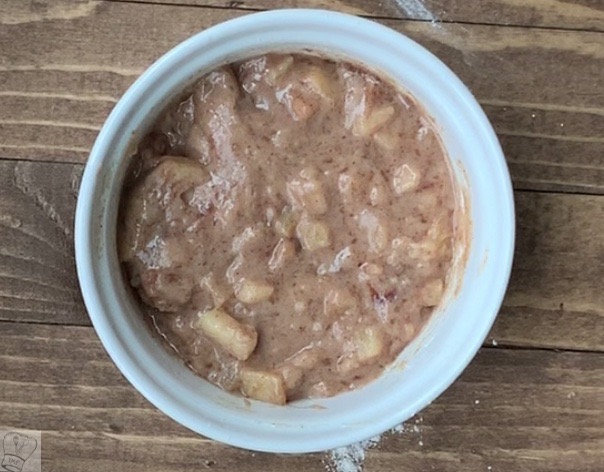 Microwave for a minute (1000 watt). Let it cool for a minute and enjoy
For regular recipe updates pls follow TMF social media links