Ellu Thivaiyal | Ellu Thogayal | Ellu chutney | Sesame seeds chutney | South Indian thuvaiyal recipes step by step pictures and video recipe. Check out the Ellu Thogayal and If you like the video pls SUBSCRIBE to my channel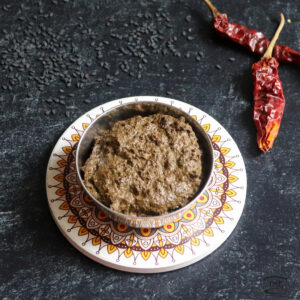 Ellu Thogayal
also known as Sesame Seed Chutney, is a popular South Indian condiment that is made using roasted sesame seeds and other flavorful ingredients. It is a delightful blend of nutty sesame flavors with spices
Why sesame seeds?
Sesame seeds are a good source of healthy fats, protein, fiber, and essential minerals like calcium and iron. Additionally, they contain antioxidants and other nutrients that can contribute to overall well-being.
White sesame seeds for ellu thuvaiyal
White sesame seeds have a slightly milder flavor compared to black sesame seeds. The flavor might slightly vary.
Can I skip garlic?
Yes, it is optional but gives a nice flavor to the thogayal.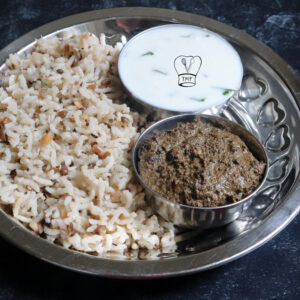 Should I roast coconut golden brown?
No, just saute the coconut till starts to change color.pan heat is enough to dry roast coconut.
Shelf life of coconut
Store the leftover ellu chutney in the fridge. Finish within two days
Serving suggestions
Thogayal tastes best with ulundhu soru. You can also serve it with rice, along with rasam, kootu. If you add extra water, you can serve as a chutney - side for tiffin varieties.
Can I temper?
Yes, if you are serving it as chutney. Use sesame oil and temper mustard seeds, urad dal, and curry leaves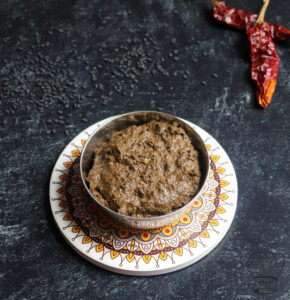 Ingredients
2 tablespoon black sesame seeds
3 garlic
1/4 cup coconut
Small piece tamarind
2 red chilli
Required salt
Asafoetida
How to make Ellu thuvaiyal with step-by-step pictures
First, saute black sesame seeds and red chilli till they pop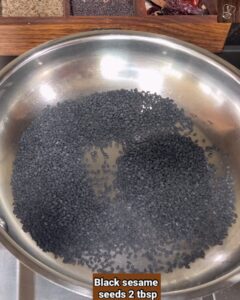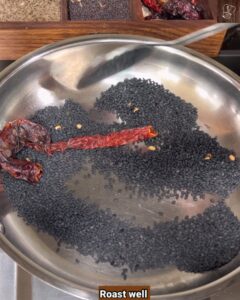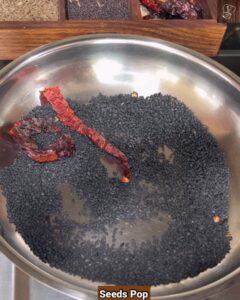 Turn off the stove and transfer
Add garlic, coconut, and tamarind; site till the starts to change color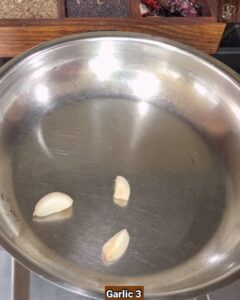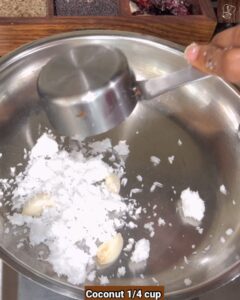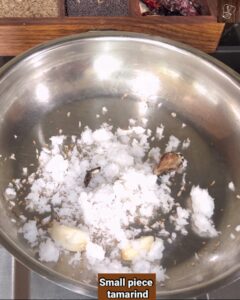 Furthermore, add asafoetida and salt; mix well and cool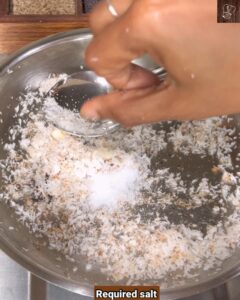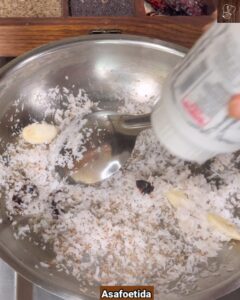 First grind sesame seeds+ red chilli; into a coarse mixture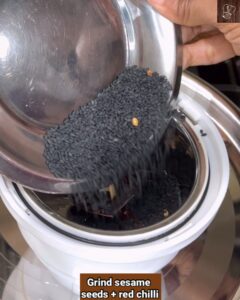 Furthermore, add the coconut mixture and little water; grind thogayal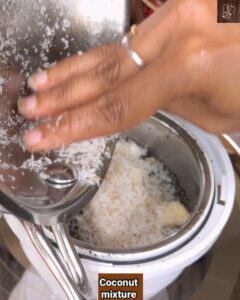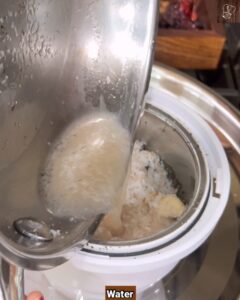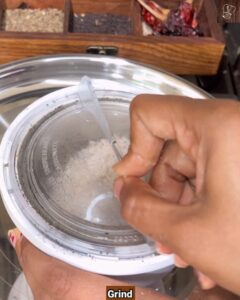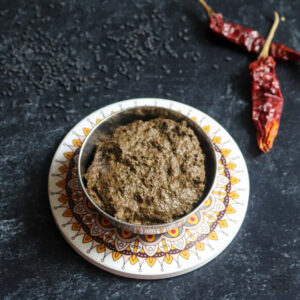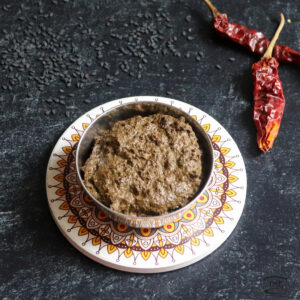 Ingredients
2

tablespoon

black sesame seeds

3

garlic

1/4

cup

coconut

Small piece tamarind

2

red chilli

Required salt

Asafoetida
Instructions
First, saute black sesame seeds and red chilli till they pop

Turn off the stove and transfer

Add garlic, coconut, and tamarind; site till the starts to change color

Turn off the stove

Furthermore, add asafoetida and salt; mix well and cool

First grind sesame seeds+ red chilli; into a coarse mixture

Furthermore, add the coconut mixture and  little water; grind thogayal
Video
Notes
White sesame seeds have a slightly milder flavor compared to black sesame seeds. if you are using it, flavor might slightly vary
Garlic is optional but gives a nice flavor to the thogayal
just saute the coconut till starts to change color.pan heat is enough to dry roast coconut
Store the leftover ellu chutney in the fridge. Finish within two days
Thogayal tastes best with ulundhu soru. You can also serve it with rice, along with rasam, kootu. If you add extra water, you can serve as a chutney - side for tiffin varieties.
if you are serving it as chutney. Use sesame oil and temper mustard seeds, urad dal, and curry leaves