Thakkali kuzhambu | Tomato kulambu | chettinad thakkali kuzhambu | kongu thakkali kulambu | Coimbatore style thakkali kurma | vegan tomato curry | chettinad kara kuzhambu with tomato | tomato kuzhambu | wedding feast kuzhambu | tomato kurma | Masala Kuzhambu | Masala kulambu | Chettinad kuzhambu with step-by-step pictures and video recipe. Check out the chettinad thakkali Kulambu and if you like the video pls SUBSCRIBE to my channel.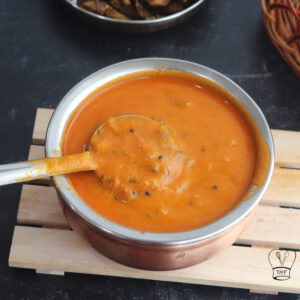 What kind of tomato can I use?
Always use ripe tomato. Country tomatoes work best. Here in use, I prefer using vine tomatoes. You can use any variety of tomato tastes that might slightly differ.
Should I soak cashews?
Yes, it helps for smooth grinding so I would highly recommend it.
Oil for kuzhambu
I used sesame oil as it gives the best taste for kara kuzhambu. You can use coconut oil or any oil of your choice.
Can I use regular onion?
Small onion works best for Chettinad kuzhambu. If you don't have you can use regular onion
Should I use tamarind?
The sourness of tomatoes is enough for the kuzhambu. For authentic Chettinad flavor skip tamarind. If you like tamarind add according to your taste.
Tips to note while grinding
Always grind into a smooth paste. If the coconut is not ground well, it might stick to the pressure cooker.
Why Kashmiri chilli powder for kongu kuzhambu
It gives nice color so I refer to using it for tomato kuzhambu. If you are using regular tomatoes, adjust the quantity accordingly.
Tips to note for pressure cooker kuzhambu
Always grind the mixture well
Cook on medium flame
Make sure no ingredients are stuck to the cooker
Add enough liquid to avoid a burnt layer
Instant pot kuzhambu
Cook for 5 minutes and do natural pressure release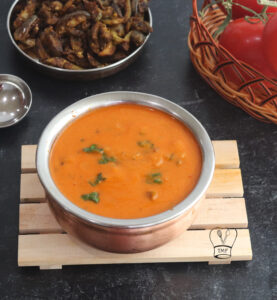 Serving suggestion
Kuzhambu tastes best with rice, and tiffin varieties like idli, dosa, idiyappam, poori, etc. It also tastes good with curd rice.
wedding style getting thakkali kuzhambu
Add 1/2 cup less water and also boil the kuzhambu for additional time
Should I add besan flour
Cashews and poppy seeds give perfect consistency to the kuzhambu so besan flour is not required.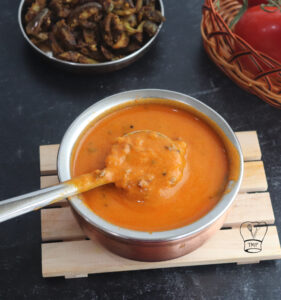 Ingredients
grind
1/3 cup coconut
4 tomatoes around 575 grams
required salt
10 cashews
1/4 teaspoon pepper powder
1 tablespoon Kashmiri chilli powder
1/4 teaspoon turmeric powder
1/2 teaspoon coriander
1/4 teaspoon poppy seeds
little water
Kuzhambu
small piece of cinnamon
1/2 teaspoon mustard seeds
1/4 teaspoon fenugreek seeds
curry leaves few
2 tablespoon sesame oil
1 Cardamom
1 teaspoon fennel seeds
3 cups water
Small piece jaggery
3/4 cup small onions
5 garlic
Coriander leaves few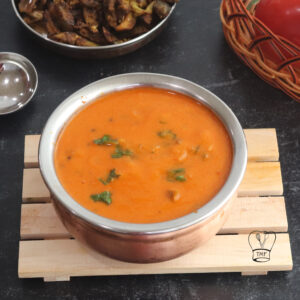 How to make chettinad kuzhambu with step-by-step pictures
First, soak cashews in hot water and discard the water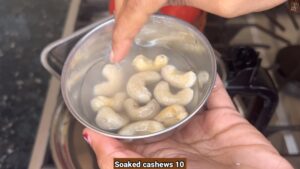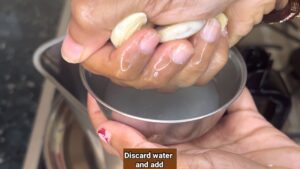 Grind coconut, soaked cashews, tomato, pepper powder, turmeric powder, poppy seeds, required salt, pepper powder, and chilli powder without water into a smooth mixture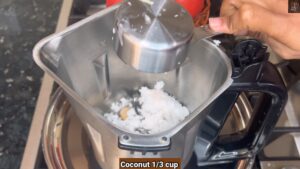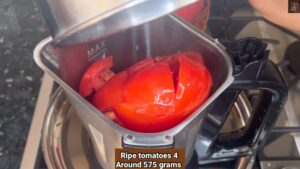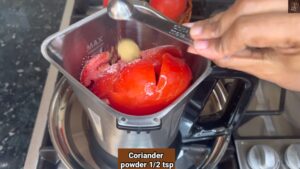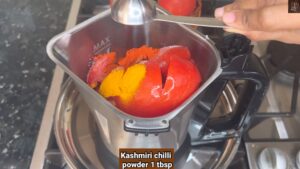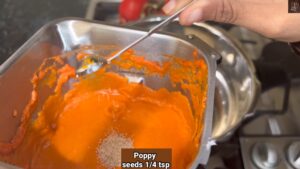 Add sesame oil to a cooker and heat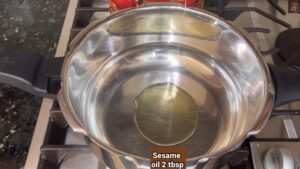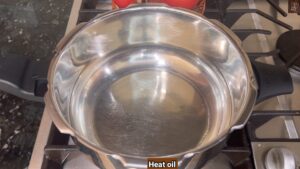 furthermore add mustard seed, fenugreek seeds, cinnamon, cardamom, and fennel seeds; splutter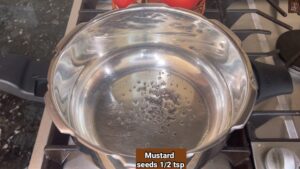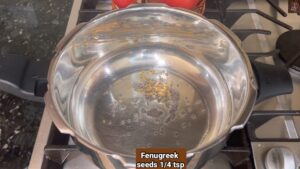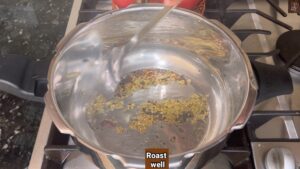 Add small onion, garlic, and curry leaves; mix well and cook till onions turn translucent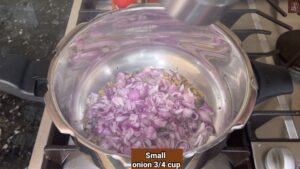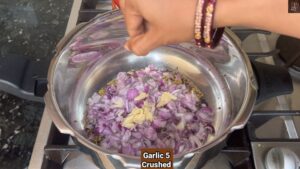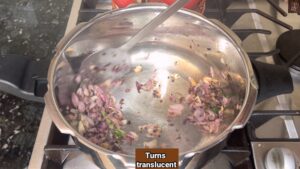 Furthermore, add the ground mixture and jaggery; mix and boil for 3 minutes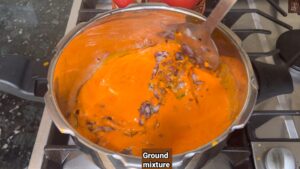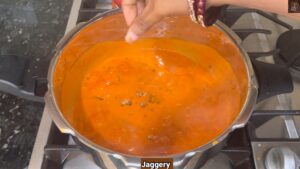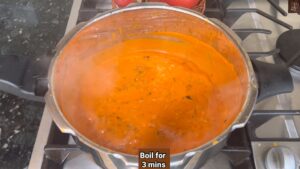 Add water; mix well and boil again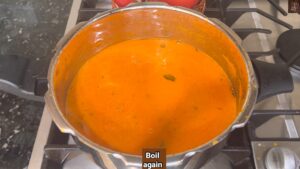 Make sure nothing is stuck to the pan
Pressure cook for 6 whistles; do natural pressure release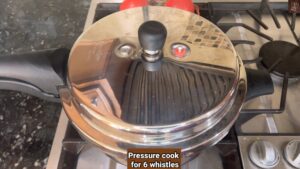 Finally, add coriander leaves; mix well and boil for 5 minutes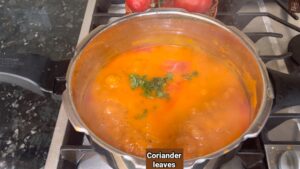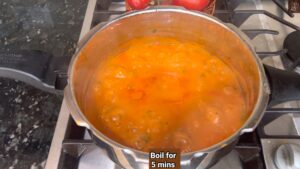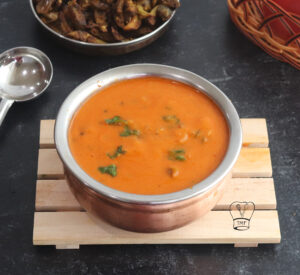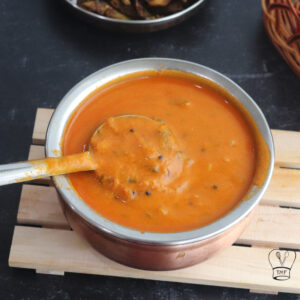 Ingredients
grind
1/3

cup

coconut

4

tomatoes around 575 grams

required salt

10

cashews

1/4

teaspoon

pepper powder

1

tablespoon

Kashmiri chilli powder

1/4

teaspoon

turmeric powder

1/2

teaspoon

coriander

1/4

teaspoon

poppy seeds
Kuzhambu
small piece of cinnamon

1/2

teaspoon

mustard seeds

1/4

teaspoon

fenugreek seeds

curry leaves few

2

tablespoon

sesame oil

1

Cardamom

1

teaspoon

fennel seeds

3

cups

water

Small piece jaggery

3/4

cup

small onions

5

garlic

Coriander leaves few
Instructions
First, soak cashews in hot water and discard the water

Grind coconut, soaked cashews, tomato, pepper powder, turmeric powder, poppy seeds, required salt, pepper powder, and chilli powder without water into a smooth mixture

Add sesame oil to a cooker and heat

furthermore add mustard seed, fenugreek seeds, cinnamon, cardamom, and fennel seeds; splutter

Add small onion, garlic, and curry leaves; mix well and cook till onions turn translucent

Furthermore, add the ground mixture and jaggery; mix and boil for 3 minutes

Add water; mix well and boil again

Make sure nothing is stuck to the pan

Pressure cook for 6 whistles; do natural pressure release

Finally, add coriander leaves; mix well and boil for 5 minutes
Video
Notes
Always use ripe tomato. Country tomatoes work best. Here in use, I prefer using vine tomatoes. You can use any variety of tomato tastes that might slightly differ
soak cashews, it helps for smooth grinding so I would highly recommend it
I used sesame oil as it gives the best taste for kara kuzhambu. You can use coconut oil or any oil of your choice
Small onion works best for Chettinad kuzhambu. If you don't have you can use regular onion
The sourness of tomatoes is enough for the kuzhambu. For authentic Chettinad flavor skip tamarind. If you like tamarind add according to your taste
kashmiri chilli powder gives nice color so I refer to using it for tomato kuzhambu. If you are using regular tomatoes, adjust the quantity accordingly
 
Cashews and poppy seeds give perfect consistency to the kuzhambu so besan flour is not required
Instant pot kuzhambu - Cook for 5 minutes and do natural pressure release
Tips to note while grinding
Always grind into a smooth paste. If the coconut is not ground well, it might stick to the pressure cooker
Tips to note for pressure cooker kuzhambu
Always grind the mixture well
Cook on medium flame
Make sure no ingredients are stuck to the cooker
Add enough liquid to avoid a burnt layer