Filter coffee recipe | strong filter coffee without chicory | South Indian filter coffee | kaapi | Tamil brahmin style authentic filter kaapi with step-by-step pictures and video recipe. Check out the filter coffee video and If you like the video pls SUBSCRIBE to my channel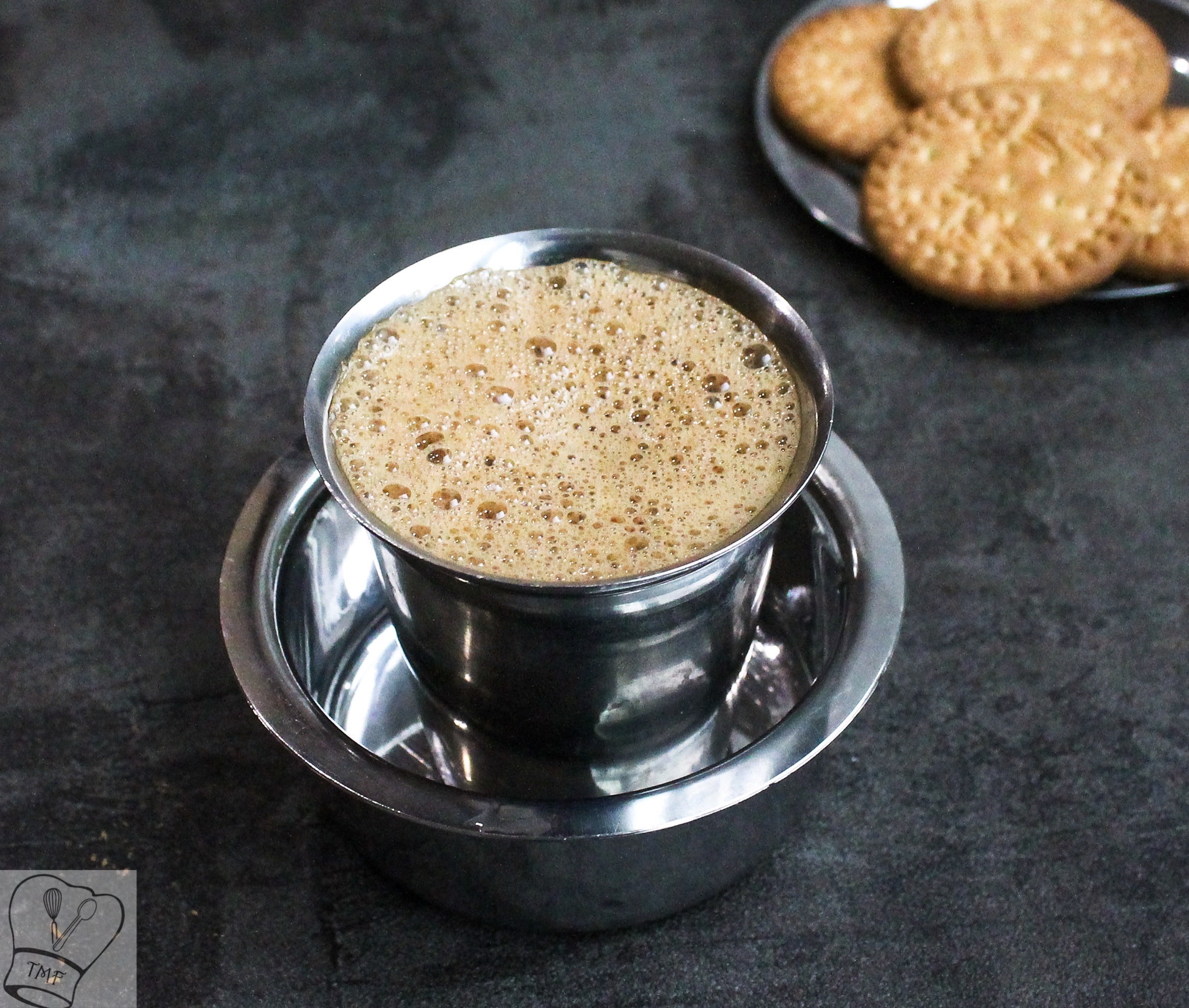 Filter coffee recipe is prepared by adding freshly brewed strong coffee decoction with boiled frothy milk. The powdered coffee bean is used to make this tasty South Indian beverage. I have used coffee powder without chicory. Yes, 100% coffee. Strong perfect thick-brown coffee without chicory.
Chicory is an added element to make the coffee look brown, and aroma (not sure. Because your coffee without chicory still tastes good) but right from the day I remember Amma has never added chicory to her coffee powder and I also follow the same.
Coffee is a word but kaapi is a feel. A countless number of coffee varieties are available, but for me, nothing can replace a strong decoction coffee. I use the traditional coffee filter. Filter kaapi is popular in the south side, especially kumbakonam degree coffee, Madras filter kaapi, madras kaapi, mylapore filter coffee, mysore coffee are commonly used kaapi identities which I could remember instantly. Did I miss something?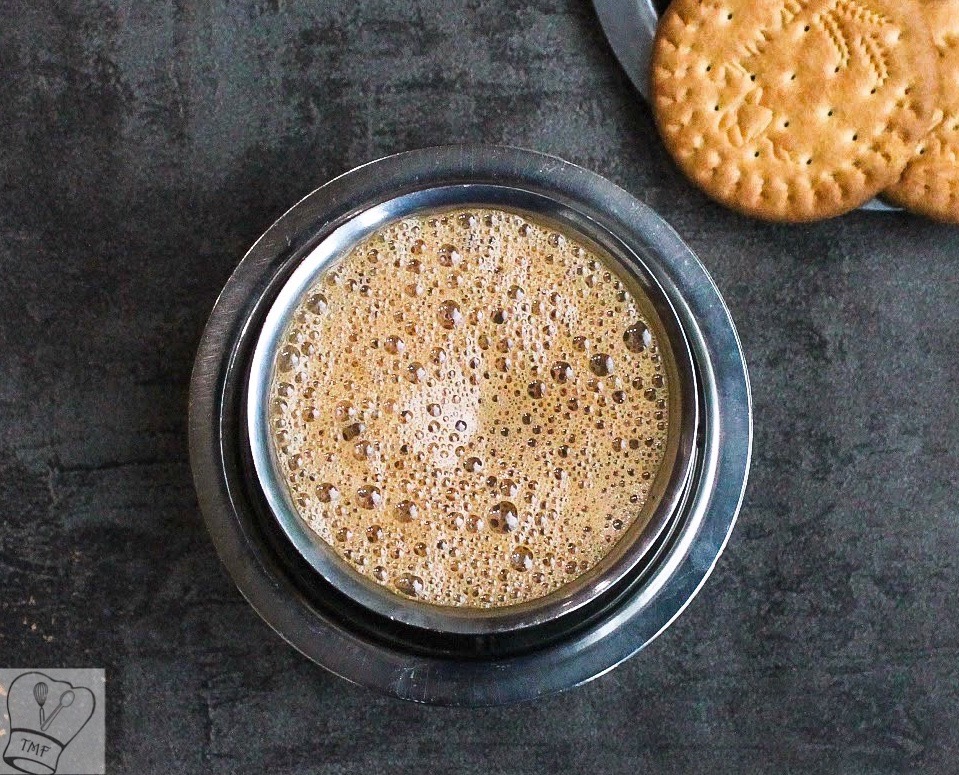 Being a coffee lover I used to drink 2 or 3 cups a day. After we moved to the US I didn't bring a traditional coffee filters with me home. Initial few days I missed my filter coffee. I got an instant coffee powder, but nothing gave me the satisfaction of decoction kaapi. Luckily Amma couriered me a traditional filter, coffee maker.
Growing up I have seen Amma being at ease while making coffee. I thought it is such a breeze. Got a coffee powder pack from an Indian store will all hope to drink strong madras filter coffee. I added the coffee powder to the upper cup and silly me thought more coffee powder = strong coffee I filled the upper cup 3/4th with coffee powder, and pressed the powder super tight. Added hot water and waited waited waited. No decoction even after 40 mins. I couldn't see any trace of decoction for a few hours. Then I opened the lid and pressed the upper cup with a spoon and shook the filter, finally, decoction came with coffee powder 😞
I was a Vikramaditiya. After a long conversation with Amma decided to make the filter again but this time added less coffee powder and pressed the coffee powder so hard with the attachment given and again coffee didn't brew. Again tried brewing decoction and added very less powder and I could hardly make a half a cup of coffee. Added extra powder but added water forcefully and decoction was with coffee powder. I thought I will never learn the art of making a perfect traditional Brahmin-style kaapi
When my Amma came to US, daily I stood next to her and started asking so many questions. After so many attempts finally I learned to make a perfect tasty thick kaapi without chicory
When it come to Kaapi there is no recipe as such (as in the quanity of ingredients). Basically, it's coffee powder, water, and milk. Sugar depends on people's choices. It is been 3 years since I stopped adding sugar to my coffee.
The amount of coffee powder and water totally depends on the size of the coffee filter. Let's talk more about that sometime. When it comes to milk again it is people's choice some likes strong coffee some likes light coffee. Put perfect decoction and add boiled milk according to your choice.
For perfect filter kaapi adding boiling hot water is very important. I was told to add hot water. Initially, I had a lot of doubts about the hot water temperature. I started using the kettle auto shut/cut off water and bingo it works fine everything
My understanding of a thick strong decoction (I will add the same in notes as well for easy recipe readability )
☕️ Use a clean coffee filter. Make sure the filter pores don't have any coffee powder traces from previous brewing
☕️Make sure the coffee filter dried properly before brewing
☕️ Always add a max of 1/3 quantity of coffee powder in proportionate to your coffee filter
☕️ If you want to make a large quantity of decoction but have a small coffee filter never add excess coffee powder to the filter. Make decoction in batches
☕️ Always use hot boiling water. I use kettle auto shut/cut off water and it works a like a charm
☕️ Always add water along the sides without pouring water at one shot
☕️Never press forcefully after adding the coffee powder to the filter
☕️ Avoid disturbing or shaking the coffee filter for quick brewing
☕️ stainless filter is going to be extremely hot after adding water. Keep it untouched for at least 15 minutes (brewing time)
☕️ Avoid stirring water and coffee powder in the perforated hole portion
☕️ Pressing the disk is optional I never use it still my coffee comes good. If you are a beginner I would recommend you use that
☕️ Press the pressing disk gently and pour the water gently over it
Filter Coffee | Filter kaapi | Kumbakonum degree cofee
Filter coffee is prepared by adding freshly brewed strong coffee decoction with boiled frothy milk. Powdered coffee bean is used to make this South Indian beverage. I have used coffee powder without chicory. Yes 100% coffee. Without chicory strong perfect brown coffee.
Print
Pin
Comment
Ingredients
Coffee powder 3 tbsp

I used my small filter. This may change depending on the filter you use

Water- fill the filter. If you prefer second decoction boil water again and add

Milk - as needed

Sugar - if required
Instructions
Place the perforated hole vessel over the other one

Don't press the top layer too hard else powder will come down when you try to removed the top layer

Add coffee powder to the perforated vessel perforated holes. I roughly gave the amount based on my filter. Add powder based on your filter quantity. Never add coffee powder more than 1/2 of filter quantity

Add powder and gently spread. Avoid over pressing. Make sure the powder is well spread and perforated holes in the stainless filter is not getting exposed

If you are using pressing disk keep it but don't press hard

Gently Add little by little water around the the filter

Close the filter with lid. Need not close the lid fully otherwise the filter might get disturbed while trying to open

Gradually slowly pour boiling water. Let the top vessel be almost full

Cover with the lid and keep the coffee filter undisturbed for atleast 15 minutes

After 15 minutes gently open the lid and top vessel. Thick decoction would have collected at the bottom of vessel

Frothy decoction gives a strong coffee.Pour the decoction into a tumblr and pour it back to the filter. Repeat 2/3 times for frothy decoction. Strong decoction is ready

Take the desired quantity add the hot boiled milk and sugar if needed.

Mix well with davarqh or another glass. Repeat 2/3 times for frothy coffee
Video
Notes
Use a clean coffee filter. Make sure the filter pores doesn't have any coffee powder traces from previous brewing

Make sure coffee filter dried properly before brewing

Always add max of 1/3 quantity of coffee powder in proportionate to your coffee filter

If you want to make large quantity of decoction but have small coffee filter never add excess coffee powder to the filter. Make decoction in batches

Always use hot boiling water. I use kettle auto shut/cut off water and it works a like a charm

Always addd water along the sides without pouring water at one shot

Never press forcefully after adding the coffee powder to the filter

Avoid disturbing or shaking the coffee filter for quick brewing

stainless filter is going to be extremely hot after adding water. Keep it untouched for atleast 15 minutes (brewing time)

Avoid stirring water and coffee powder in the perforated hole portion

Pressing disk is optional I never use it still my coffee comes good. If you are a beginner I would recommend you to use that

Press the pressing disk gently and pour the water gently over it

Always boil the separately and add decoction to hot milk. Avoid boiling milk and decoction together

Davara tumblr coffee is personal preference but coffee is coffee in any cup
Mix the decoction 2-3 times till you see frothy decoction. Frothy decoction with froth milk = perfect strong coffee
For pure coffee powder 3rd decoction will turn so watery. Little decoction can be made
If you are using coffee powder with chicory use preferably use 90-10 or 80-20 (coffee powder-chicory) ratio as chicory is not good for health
Coffee decoction stays good for 2-3 days in fridge
If the coffee powder you have is not fine grind it in mixie 2/3 times. Fine coffee powder is always preferable
Avoid mixing instant coffee powder while brewing the decoction

Ingredients:
Coffee powder 3 tablespoon (I used my small filter). This may change depending on the filter you use
Water- fill the filter. If you prefer second decoction boil the water again and add
Milk - as needed
Sugar - if required
How to make Filter Coffee with step-by-step pictures
Place the perforated hole vessel over the other one

Don't press the top layer to hard else powder will come down when you try to remove the top layer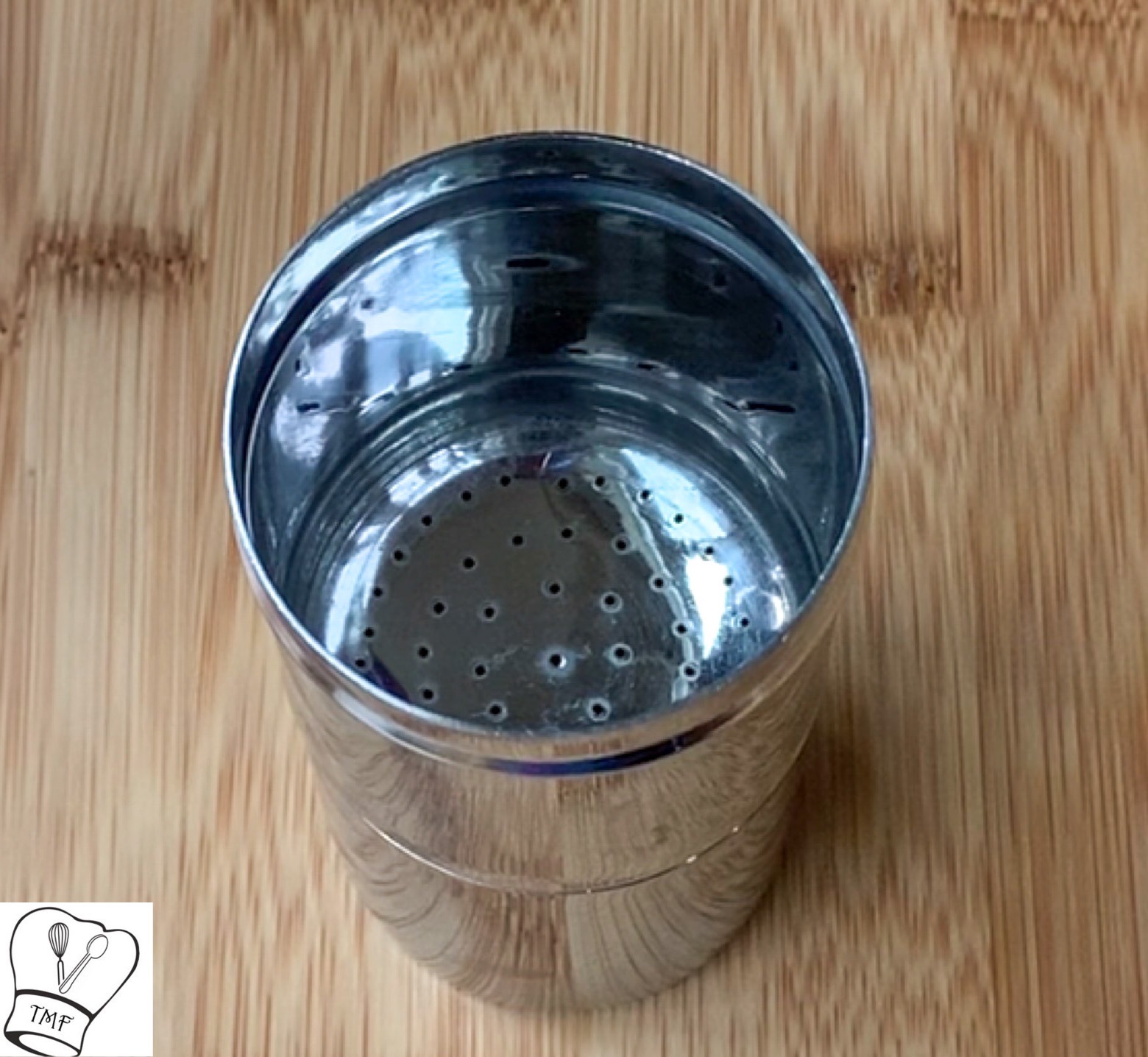 Add coffee powder to the perforated vessel perforated holes. I roughly gave the amount based on my filter. Add coffee powder based on your filter quantity. Never add coffee powder more than 1/2 of the filter quantity
Add powder and gently spread. Avoid over-pressing. Make sure the powder is well spread and perforated holes in the stainless filter are not getting exposed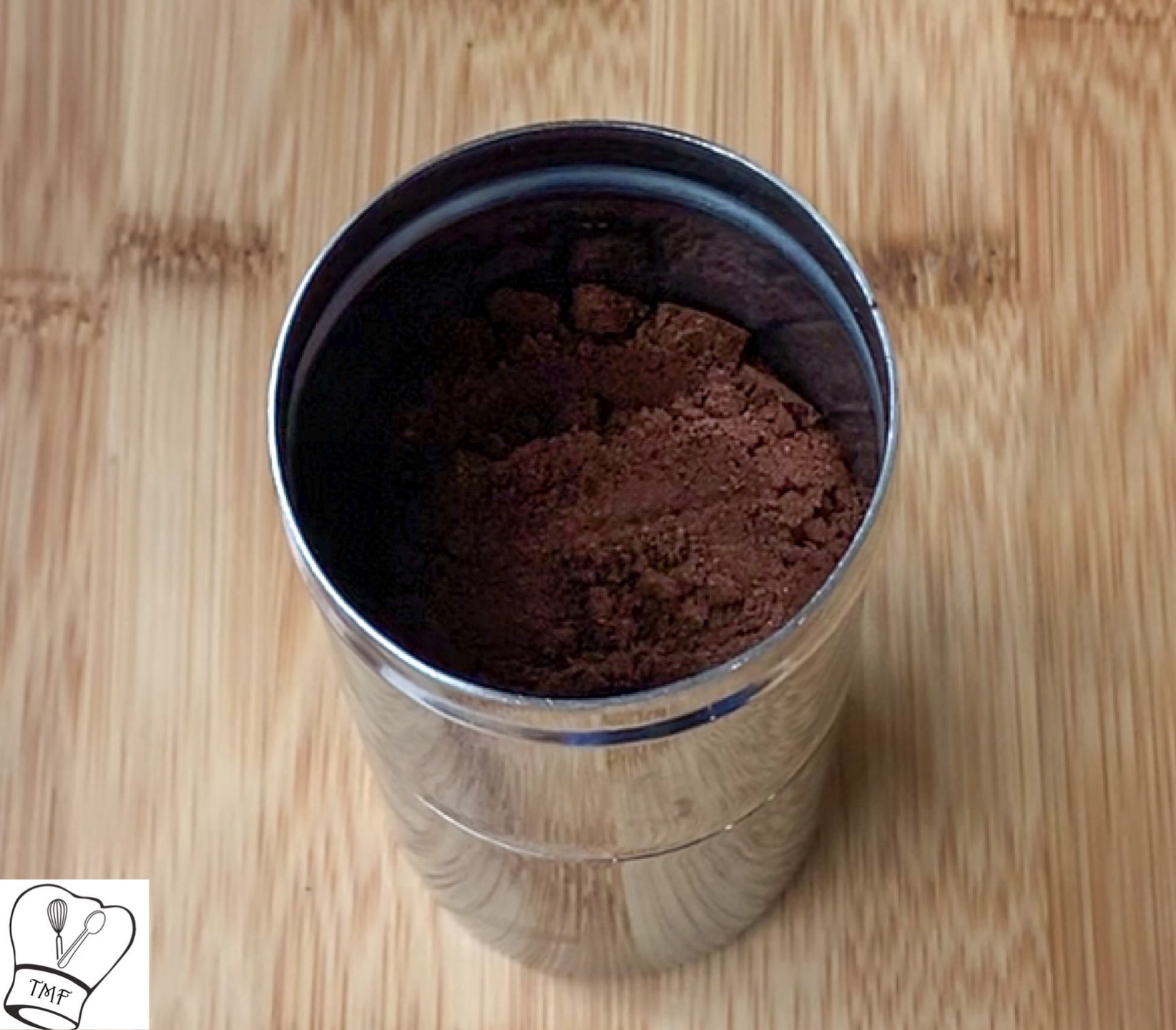 If you are using pressing disk keep it but don't press hard
Gradually pour the boiling water a little but little. Let the top vessel be almost full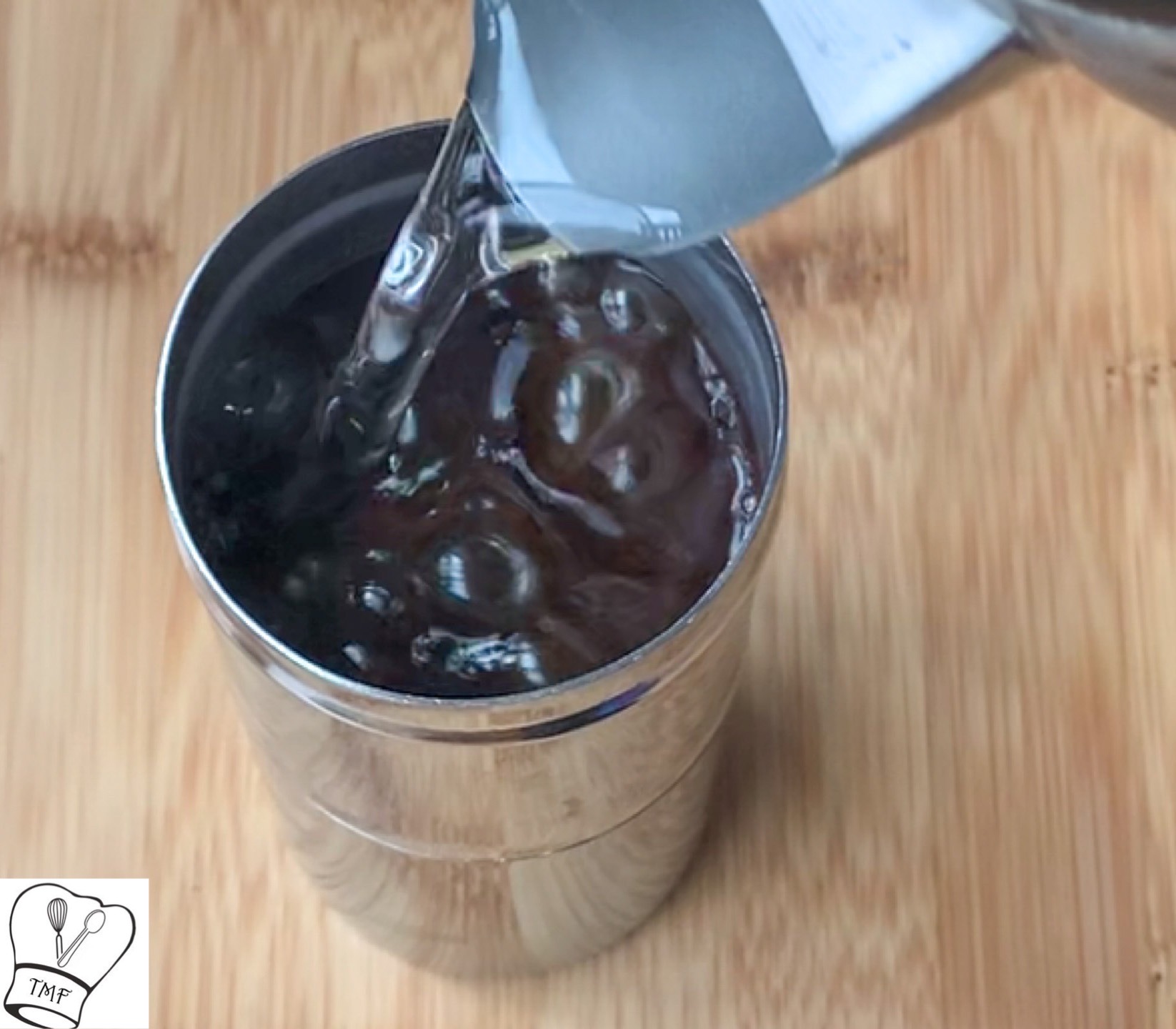 Close the filter with the lid. Need not close the lid fully otherwise the filter might get disturbed while trying to open
Keep the coffee filter undisturbed for at least 15 minutes
After 15 minutes gently open the lid and top vessel. Thick decoction would have collected at the bottom of the vessel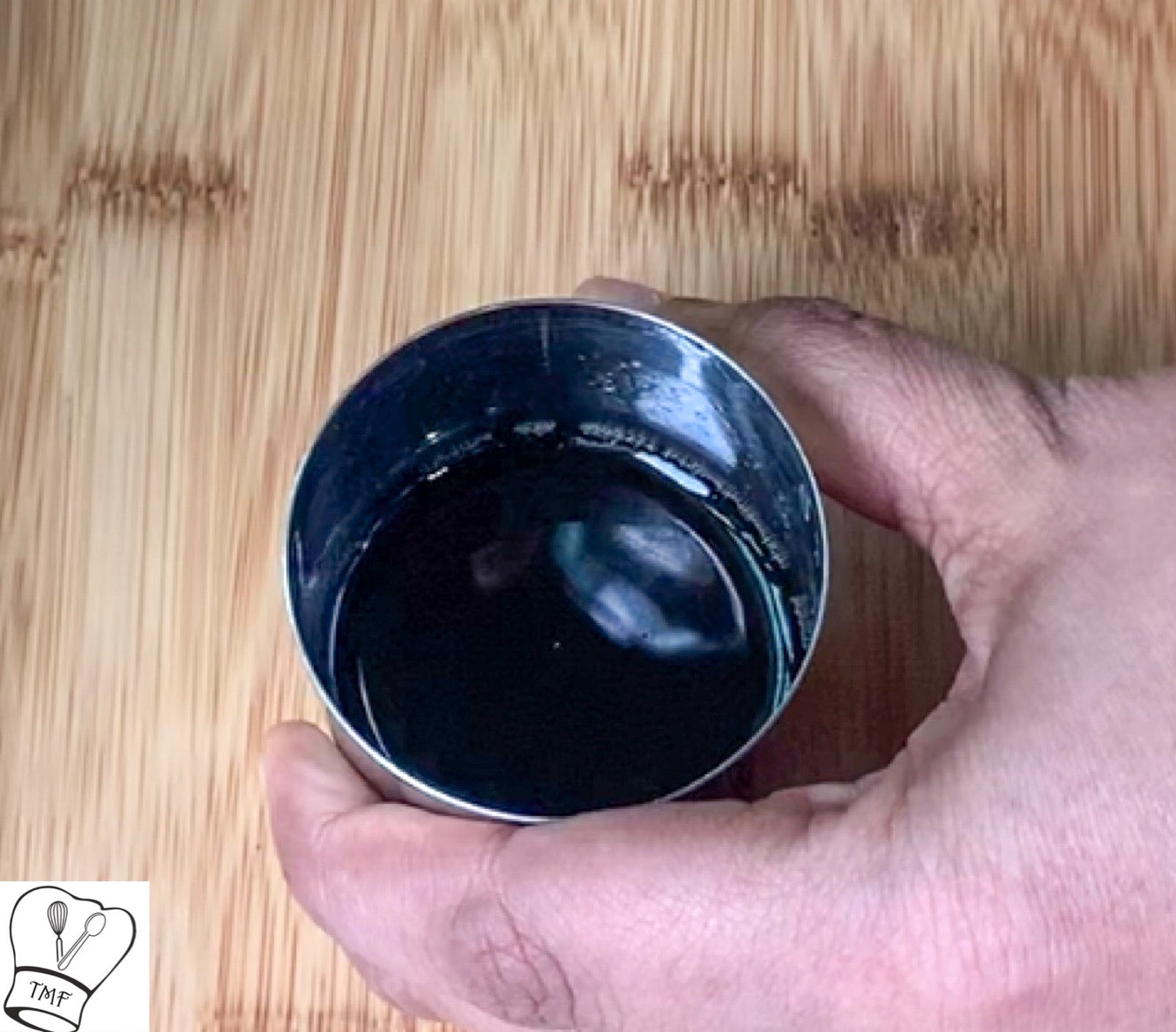 Frothy decoction gives a strong coffee. Pour the decoction into a Tumblr and pour it back into the filter. Repeat 2/3 times for frothy decoction. A strong decoction is ready
Take the desired quantity and add the hot-boiled milk and sugar if needed
Mix well with davarah or another glass. Repeat 2/3 times for frothy coffee