Instant puli sadam is a quick & tasty variety rice that can be prepared easily. Mixed rice can be prepared with leftover rice too. With some cooked rice, Instant puli sadam can be made within 10 minutes.
Few years back when we went to New York trip we stayed in my friend's house. When we planned a day trip a Washington DC, my friend said she will pack Puli Sadam for lunch.
My parents also came to that trip with us. Since traditional Pulikaichal is time consuming me and my Amma refused. We said we will eat out. My friend said she will make instant puli sadam which won't take much time. She kept rice in instant pot and made the instant puli sadam in 10 minutes.
I was surprised to see that. She prepared the rice previous day late evening. Tamarind Rice tasted so good next day afternoon. Just like regular puliyodarai the flavors were great. That day itself I asked her for the recipe.
We use freshly ground curry powder for regular Pulikaichal. Sometimes I make that powder in advance and use the same for Pulikaichal like Brinjal rice. This particular instant puli sadam doesn't require any grinding at all. With just pantry ingredients super quick tamarind base is ready in no time.
The recipe reminded me of Amma's Puli Aval. For puli Aval I generally soak Aval in tamarind extract but for this instant puli sadam I cooked the tamarind extract. I have used tamarind but if you have tamarind paste this will be even more handy.
When I used to pack lunch box for my husband this easy puliyodarai was my savior for many days. This is also great with leftover rice. Fluffy Leftover Rice is also great for Indo Chinese fried rice. Tasty South Indian variety rice like vellam sadam or this Puli Sadam can also be prepared.
Instant puli Sadam
🍽 Perfect for leftover rice
🍽Quick 10 minutes variety rice
🍽Lunch box recipe
🍽Bachelors/beginner friendly cooking
🍽No grinding
🍽Vegan Indian

Instant Puli Sadam | Puliyodarai
Instant puli sadam is a quick tasty variety rice that can be prepared easily. With some cooked /leftover rice Instant puli sadam can be made within 5 minutes. 
Print
Pin
Comment
Ingredients
Tamarind - 18 grams

Water - 2/3 cup

Turmeric powder - pinch

Fenugreek seed powder - 1/4 tsp

Coriander powder - 1 tsp

Salt - as needed

Jaggery - pinch

Rice - 3/4 cup

Oil - 2 tablespoon + 1/2 tsp

Mustard seeds - 1/2 tsp

Channa dal - 2 tsp

Urad Dal - 2 tsp

Red Chilli - 2 or 3

Curry leaves - few

Cumin seeds - 1/2 tsp

Hing - generous pinch
Instructions
Soak tamarind in 1/3 cup of hot water

Cook fluffy rice and spread in a plate

Add sesame oil and mix well; let the rice cool down

Add oil to the pan and when the oil is hot add mustard seeds, urad dal, Channa dal, red chili, curry leaves; after the mustard seeds splutter add peanuts and sauté for 2/3 times

Add generous pinch of hing. Turn off the stove

Filter the Tamarind extract and add ; mix well

Add coriander powder, turmeric powder, salt and 1/3 cup of water

Turn on the stove in medium flame let it boil; mix well

Cook for 2/3 minutes or till tamarind water becomes thick

Add fenugreek powder and jaggery; and turn the stove to low flame. Sauté for few seconds

Turn off the stove. Add rice little by little; mix well and add remaining rice
Video
Notes
Brinjal rice curry powder can be used for extra flavour
Little rasam powder/Sambar powder can be used. In that case add little extra water and let the tamarind boil well
Make rice few hours before consuming for better taste
Ingredients:
Tamarind - 18 grams
Water - 2/3 cup
Turmeric powder - pinch
Fenugreek seed powder - 1/4 tsp
Coriander powder - 1 tsp
Pepper powder- pinch
Salt - as needed
Jaggery - pinch
Rice - 3/4 cup
Oil - 2 tablespoon + 1/2 tsp
Mustard seeds - 1/2 tsp
Channa dal - 2 tsp
Urad Dal - 2 tsp
Red Chilli - 2 or 3
Curry leaves - few
Cumin seeds - 1/2 tsp
Hing - generous pinch
Method:
Soak tamarind in 1/3 cup of hot water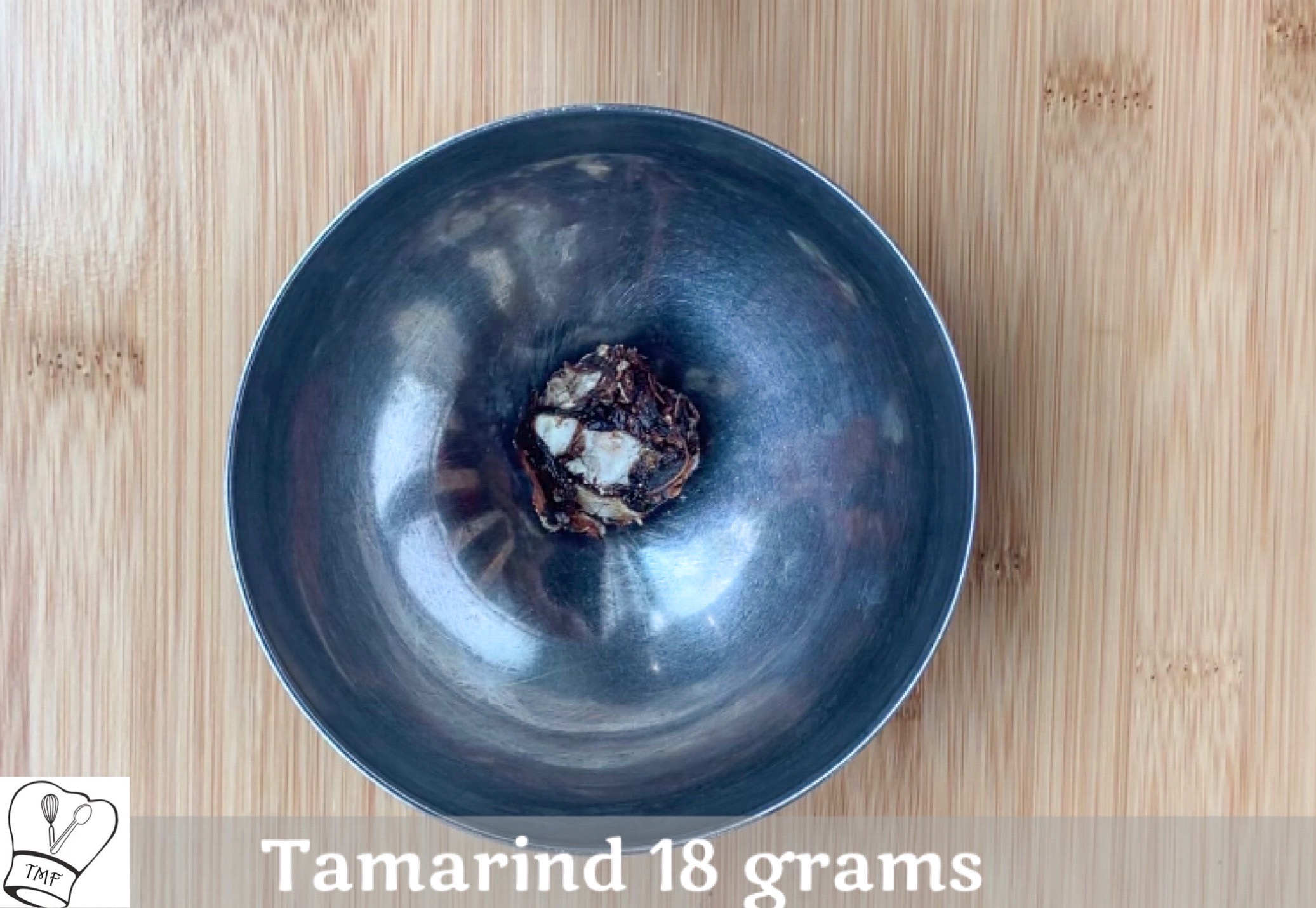 Cook fluffy rice and spread in a plate
Add sesame oil and mix well; let the rice cool down
Add oil to the pan and when the oil is hot add mustard seeds, urad dal, Channa dal, red chili, curry leaves; after the mustard seeds splutter add peanuts and sauté for 2/3 times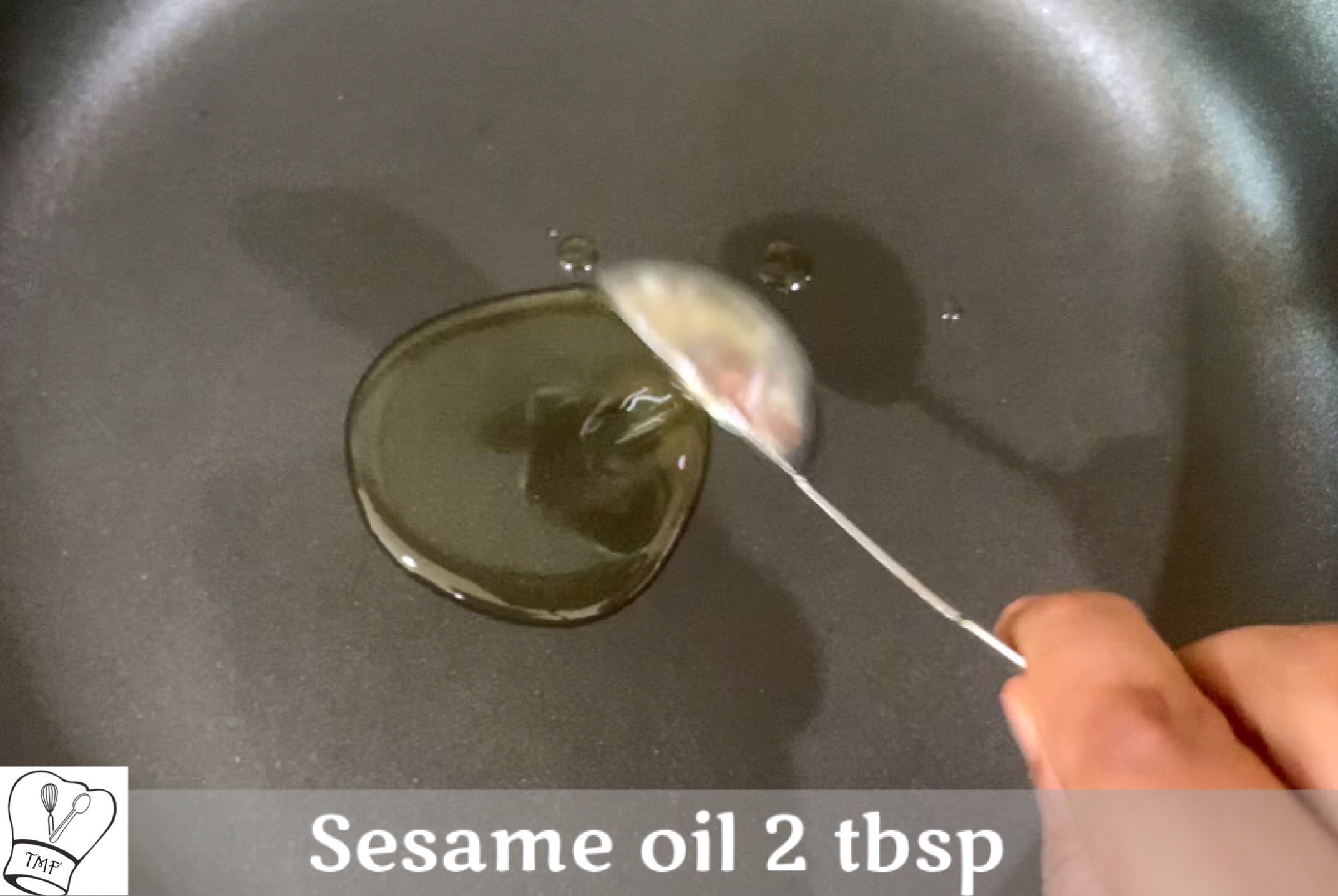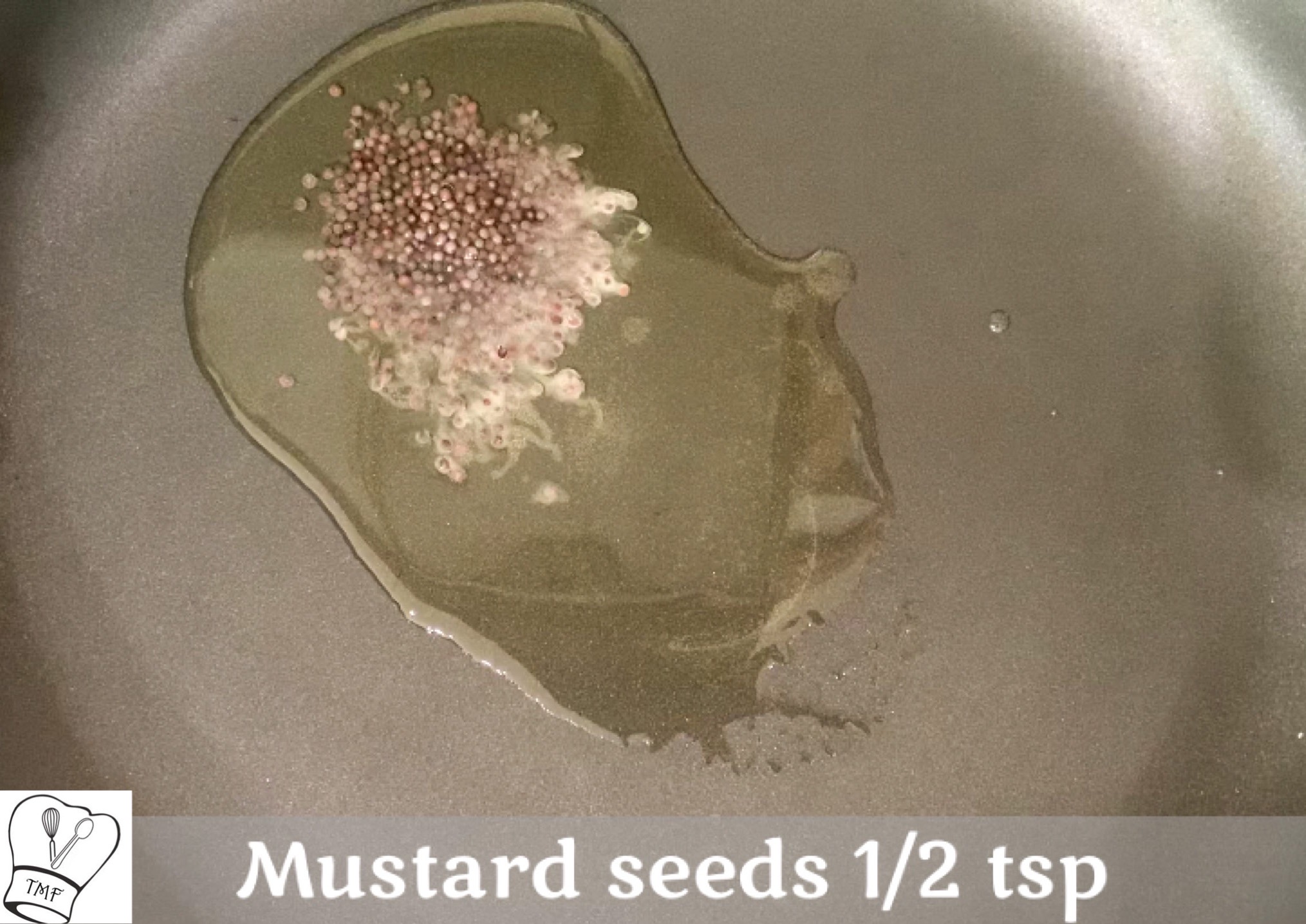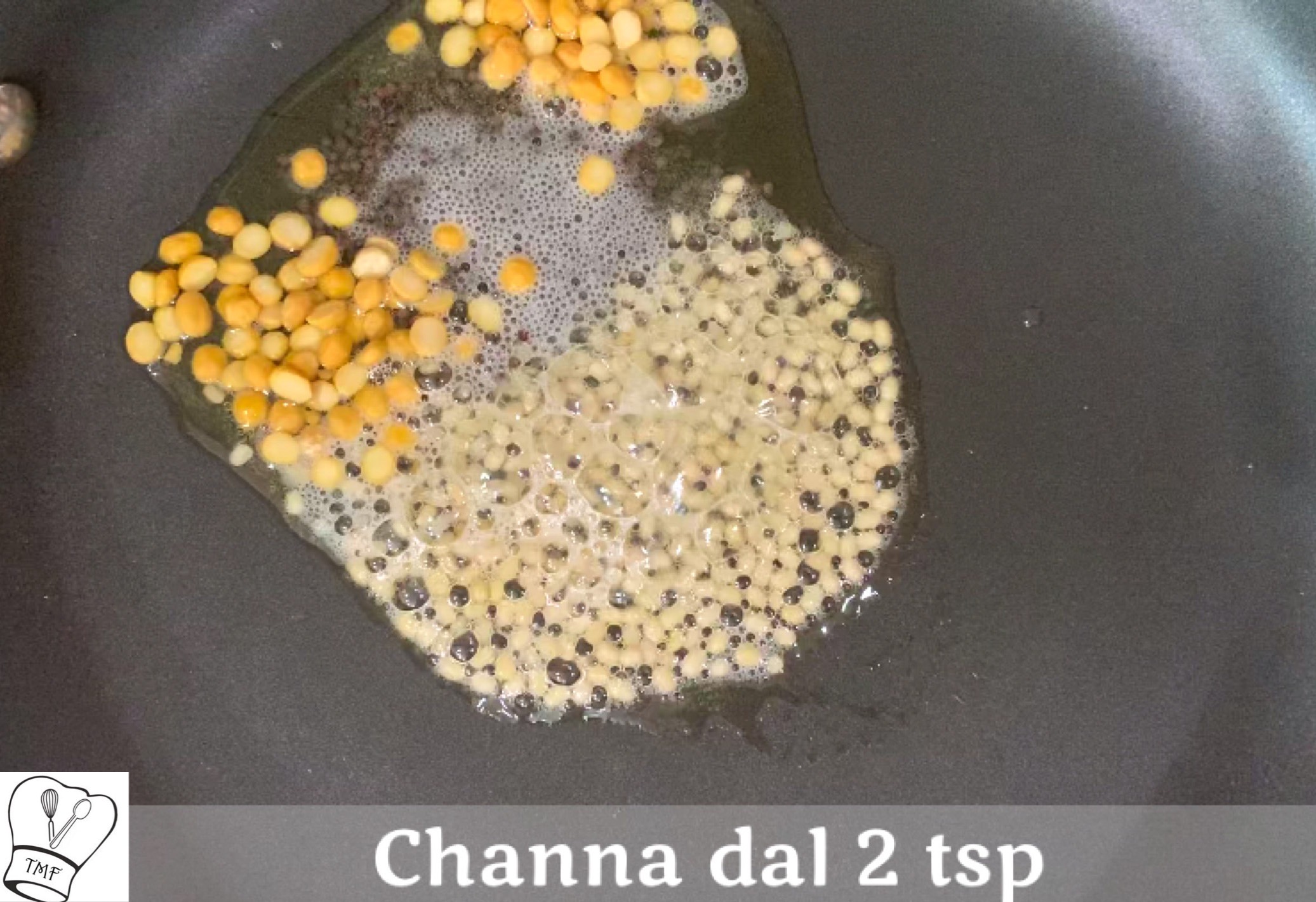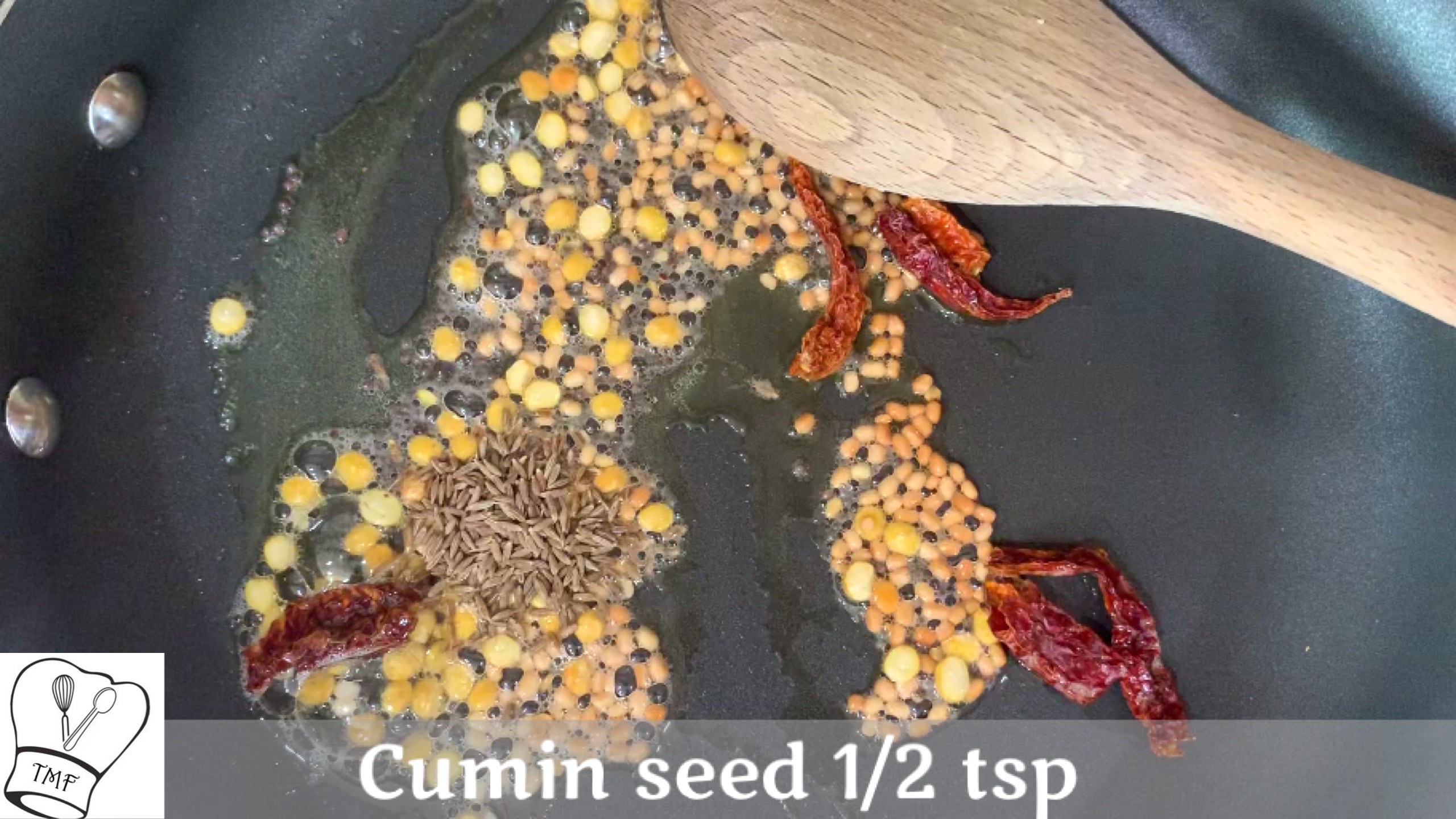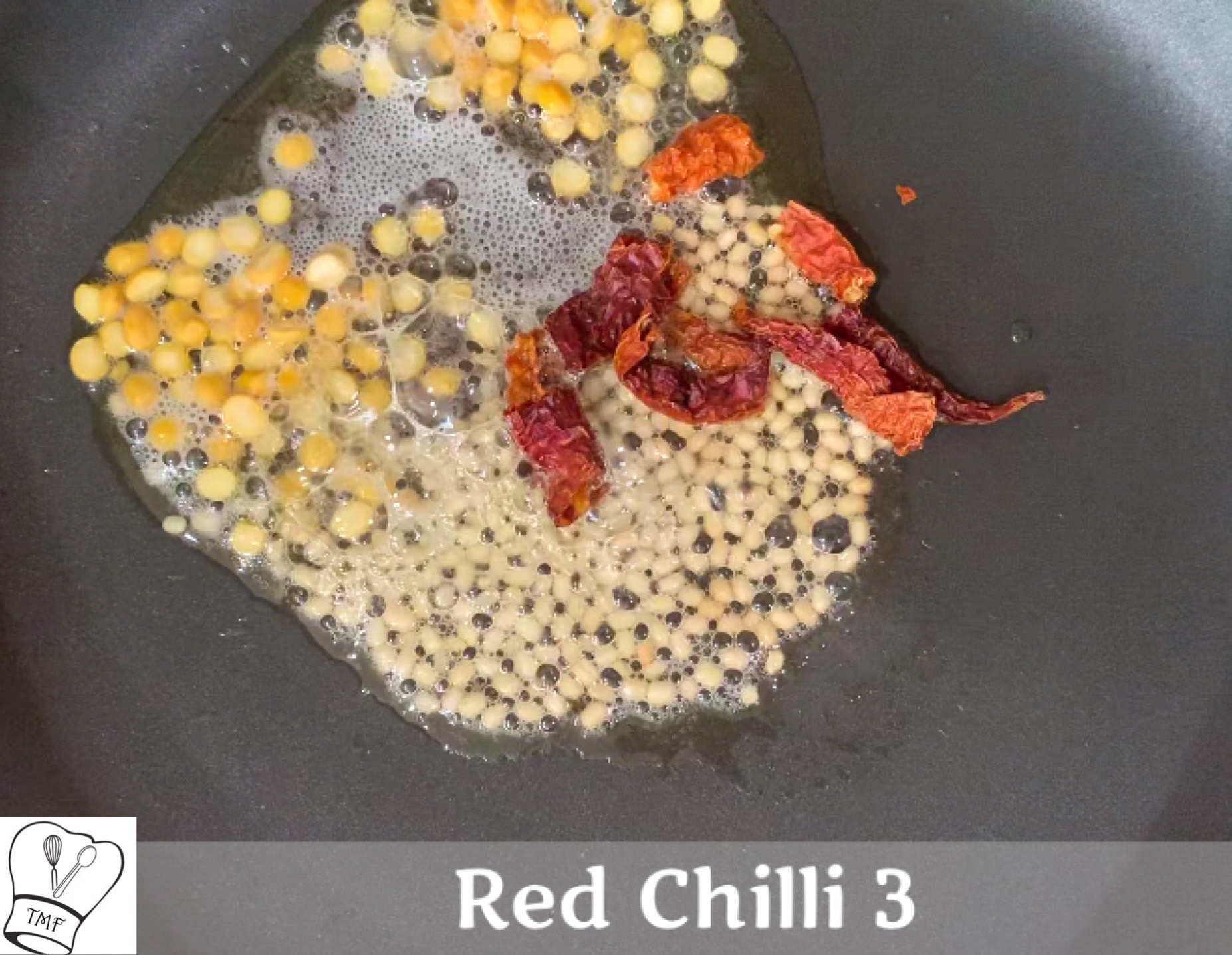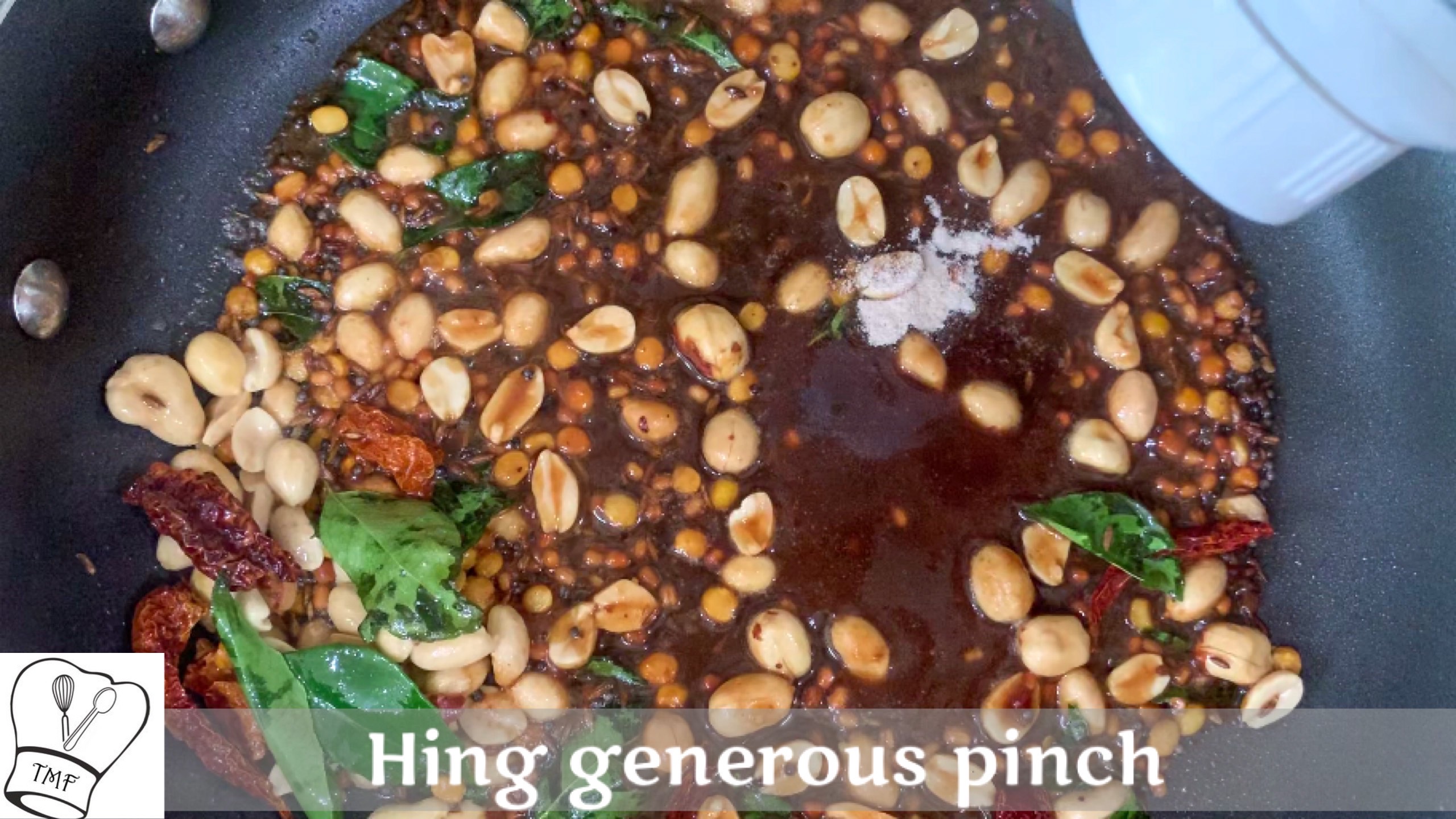 Add coriander powder, turmeric powder, salt and 1/3 cup of water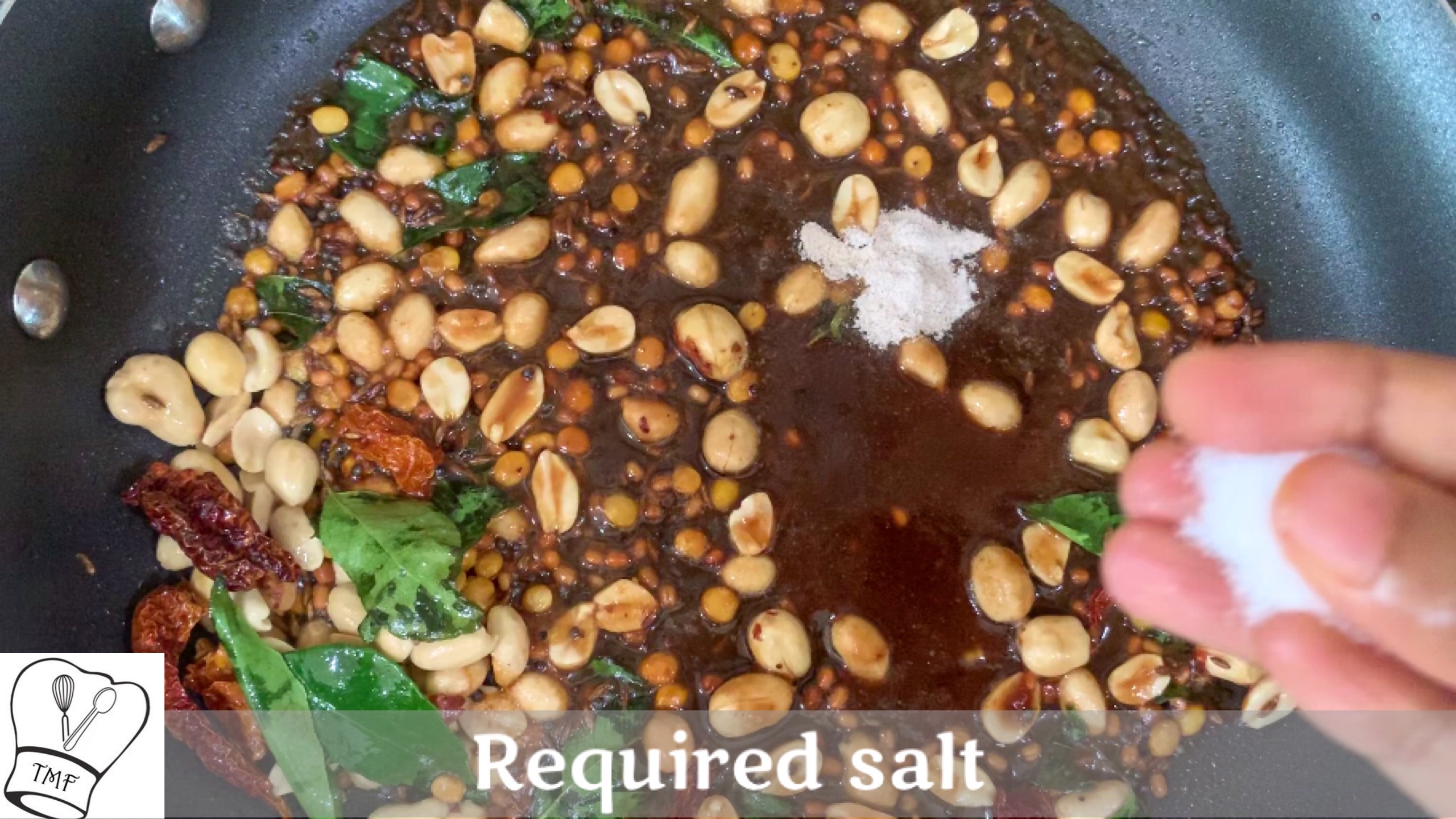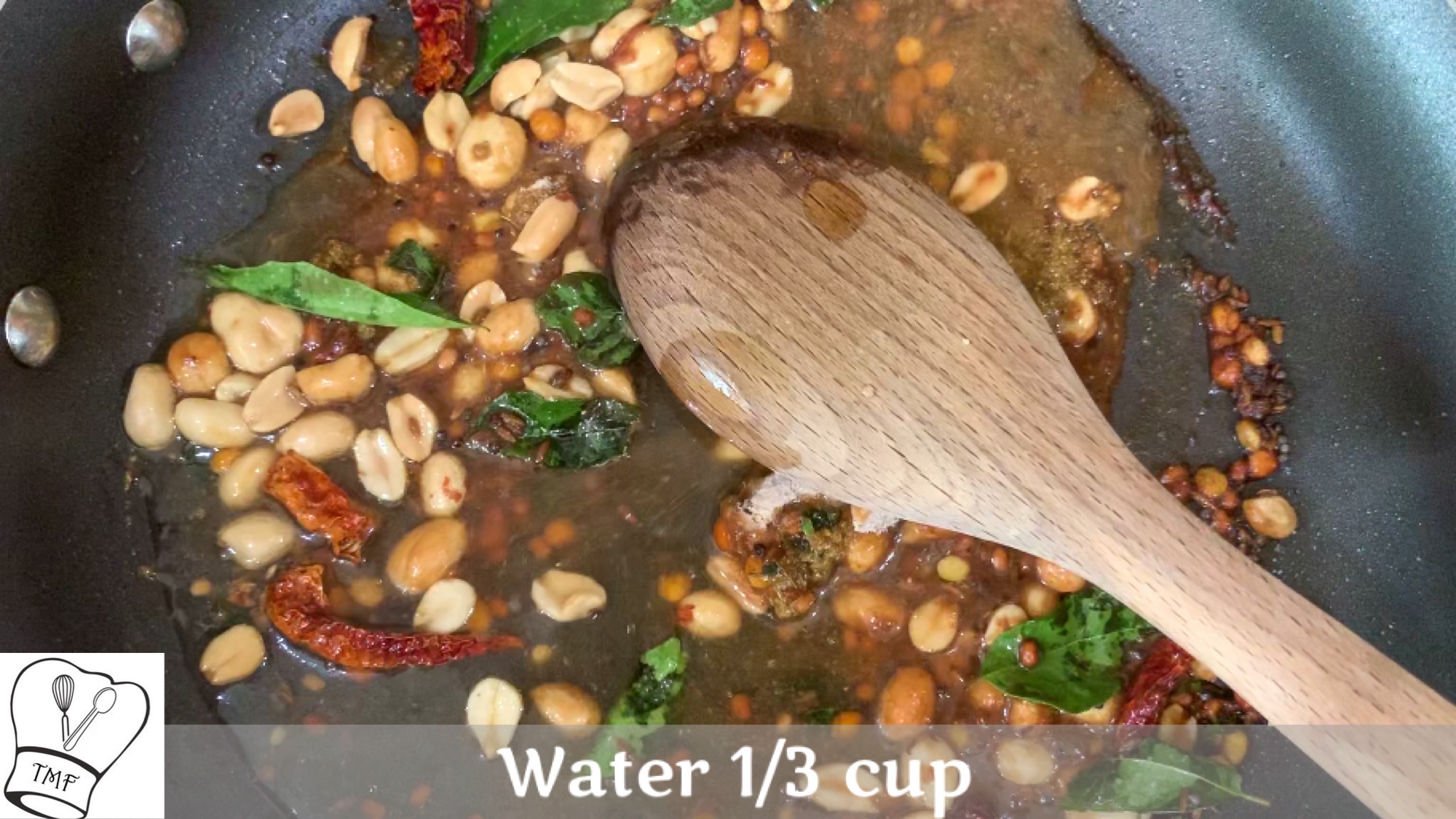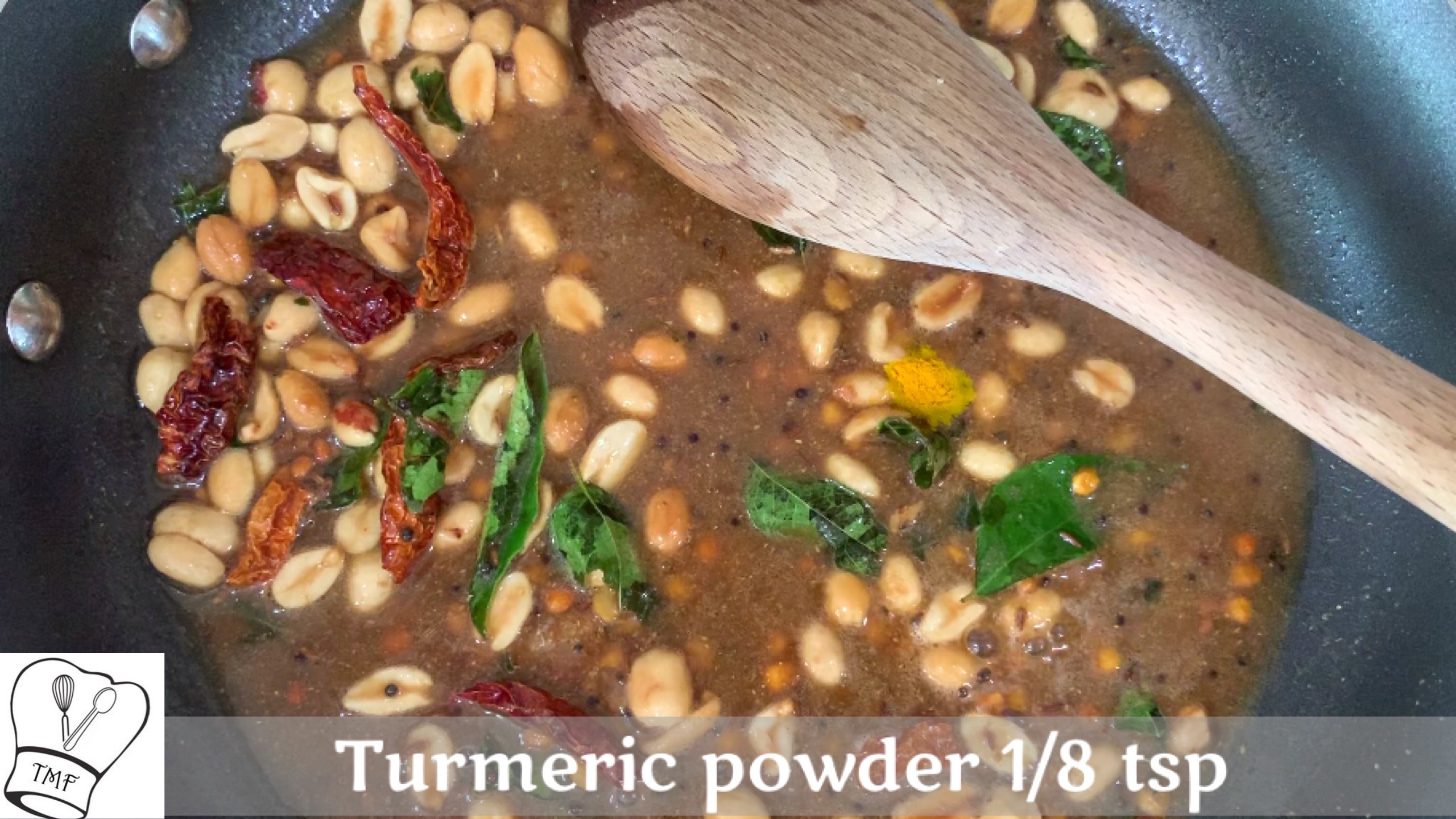 Turn on the stove in medium flame let it boil;mix well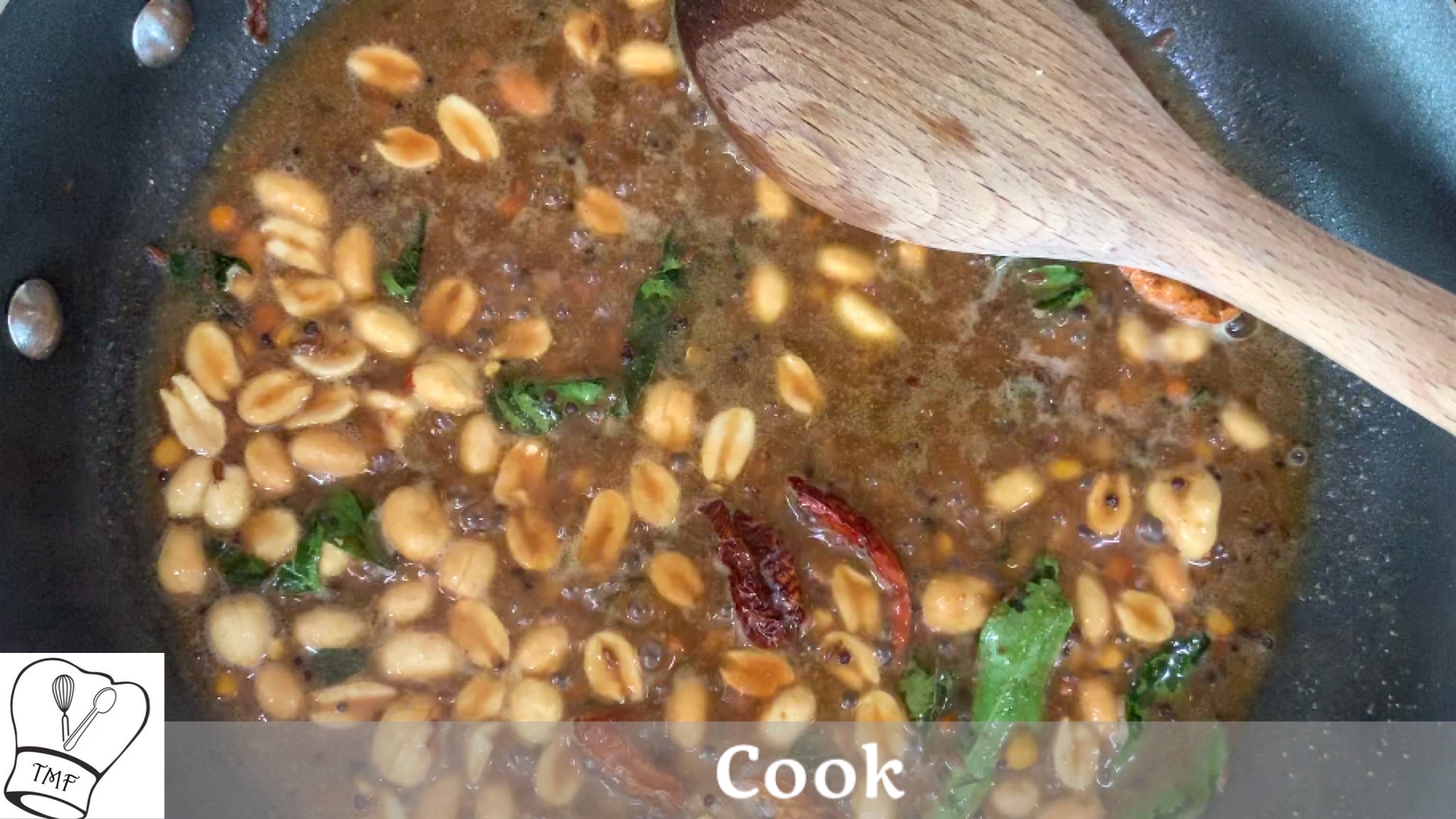 Cook for 2/3 minutes or till it tamarind water becomes thick
Add fenugreek powder,pepper powder and jaggery; and turn the stove to low flame. Sauté for few seconds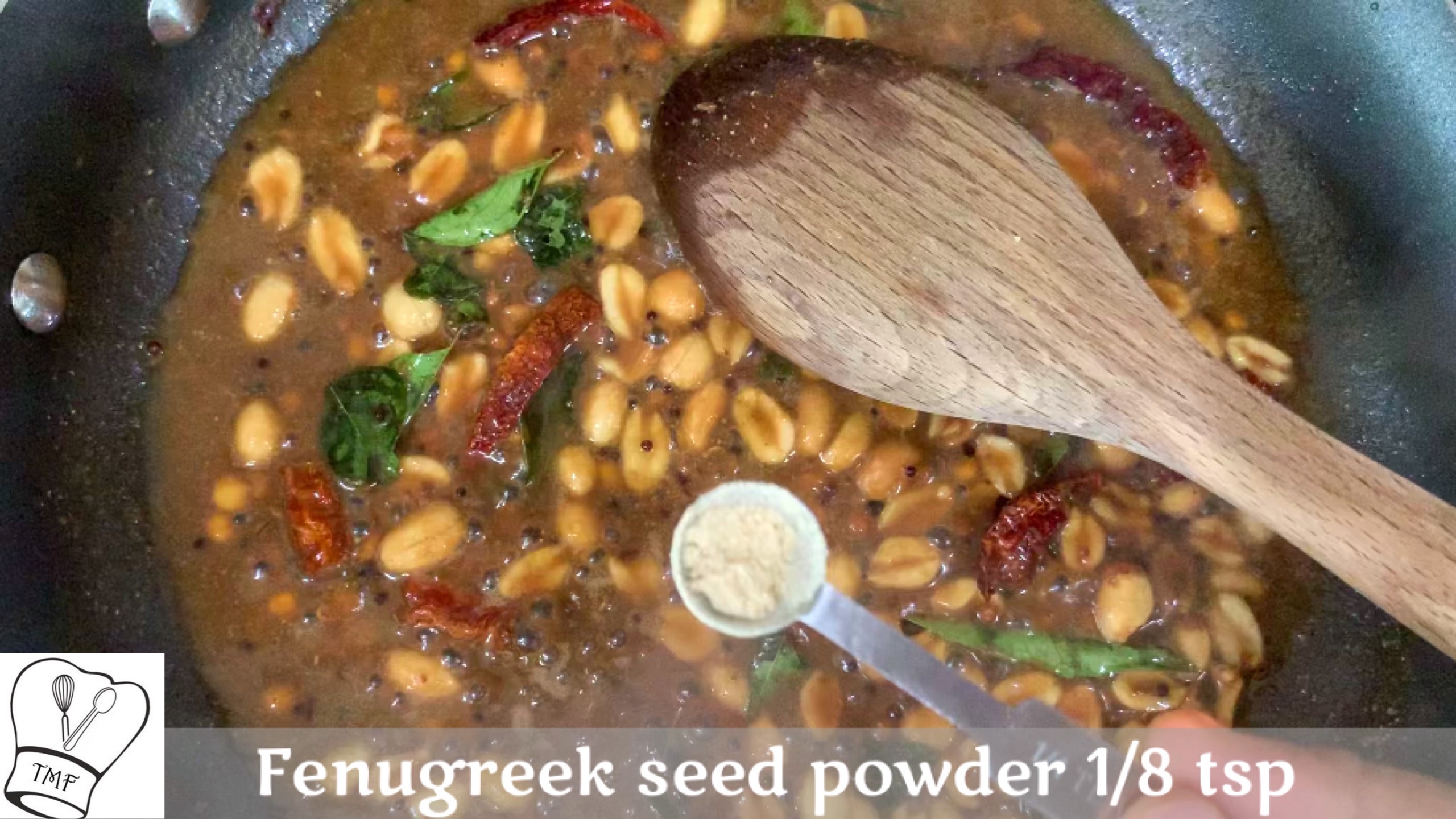 Turn off the stove. Add rice little by little;mix well and add remaining rice