Kothamalli Podi, Coriander leaves podi,கொத்தமல்லி பொடி ,Cilantro flavored spice powder mix, Kothimeera podi, south Indian podi variety step by step pictures and video recipe. You can also check out the Kothamalli Podi video. If you like this recipe pls SUBSCRIBE to my channel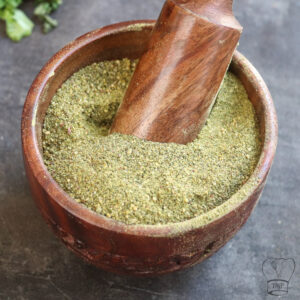 Jump to:
Zero oil podi
Coriander leaves powder without oil is a healthy flavorful podi that stays good for months. If you are traveling this is one tasty way to finish coriander leaves without wasting them.
Roast the dal golden brown
Always roast the dal in low- medium flame and keep mixing for even roasting. Golden brown dal makes the podi flavorful and also helps for longer shelflife.
Tips to roast red chilli
I would recommend roasting the red chilli along with dal. Always roast the whole red chilli. if you remove the chilli cap, seeds might turn bitter while roasting. remove the cap just before grinding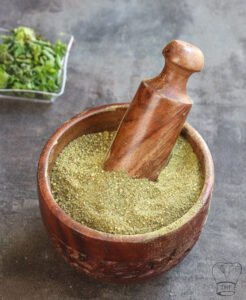 Coriander leaves without moisture
Wash the coriander leaves well and dry moisture completely. If you grind coriander without moisture it will affect the podi texture. Follow the tips to store coriander leaves fresh for weeks
Can I skip sun-drying Coriander leaves powder?
If you are planning to consume the podi immediately or within one week you can skip sun-drying but for longer shelflife, i would recommend sun or fan drying.
variation - you can use
Pepper and reduce red chilli
if coriander leaves have moisture, microwave for 2 mins
Sesame seeds, cumin seeds, coriander seeds can be roasted along with dals
For the Kothamalli podi video recipe
Tips to store coriander leaves fresh for weeks
Ingredients
35 grams urad dal
4 Red chilli
35 grams chana dal
1 teaspoon Asafoetida
Required salt
1 + 1/2 cup coriander leaves
4 grams tamarind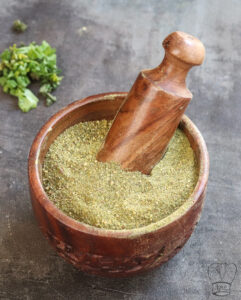 How to make Coriander leaves podi with step-by-step pictures
Firstly heat a pan on medium heat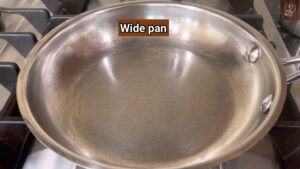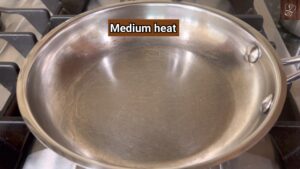 When the pan turns hot turn the flame down and adds urad dal and chana dal; mix well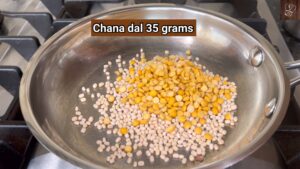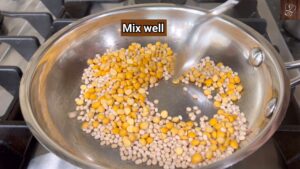 Furthermore, add red chilli; mix well, and roast till the dal turns golden brown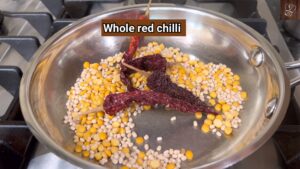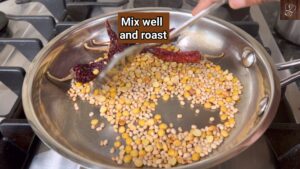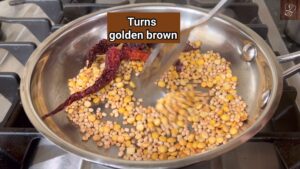 Turn off the stove and transfer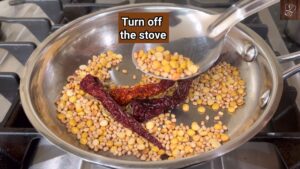 Remove the red chilli cap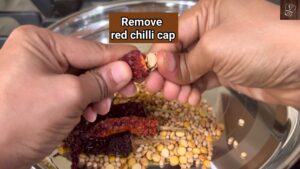 Furthermore, add Asafoetida and required salt; mix well and cool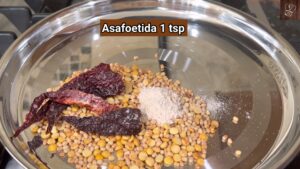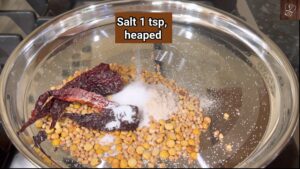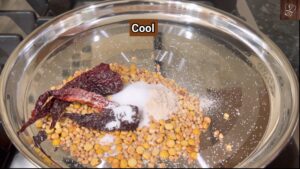 Dry roast tamarind till they turn hot; turn off the stove and keep aside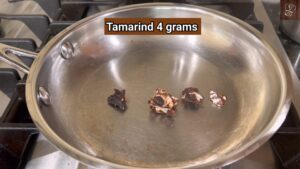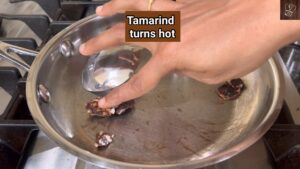 Grind dal mixture and keep aside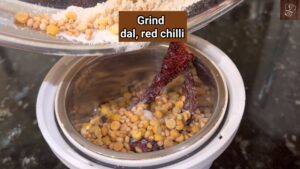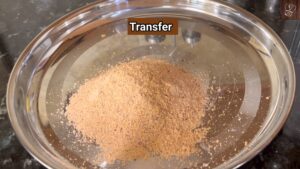 Grind tamarind and coriander leaves without adding water and transfer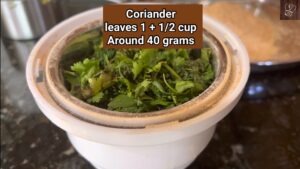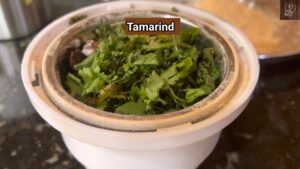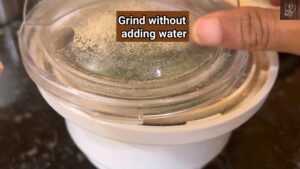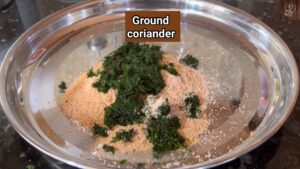 Mix gently and pulse everything together. Coriander podi ready for immediate use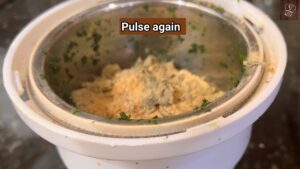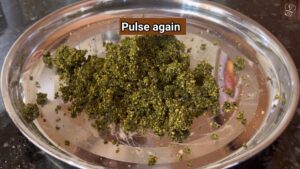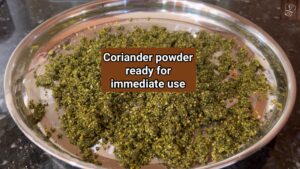 Longer shelflife
Sundry for 2 hours or fan dry for 5-6 hours till they turn dry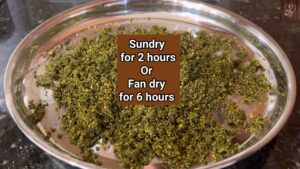 Pulse to your desired podi texture; store in an airtight container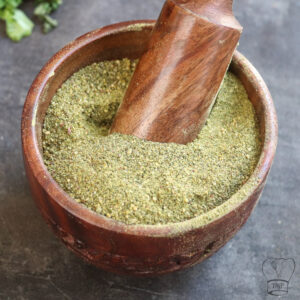 Ingredients
35

grams

urad dal

4

Red chilli

35

grams

chana dal

1

teaspoon

Asafoetida

Required salt

1

+ 1/2 cup coriander leaves

4

grams

tamarind
Instructions
Firstly heat a pan on medium heat

When the pan turns hot turn the flame down and adds urad dal and chana dal; mix well

Furthermore, add red chilli; mix well, and roast till the dal turns golden brown

Turn off the stove and transfer

Remove the red chilli cap

Furthermore, add Asafoetida and required salt; mix well and cool

Dry roast tamarind till they turn hot; turn off the stove and keep aside

Grind dal mixture and keep aside

Grind tamarind and coriander leaves without adding water and transfer

Mix gently and pulse everything together. Coriander podi ready for immediate use
Longer shelflife
Sundry for 2 hours or fan dry for 5-6 hours till they turn dry

Pulse to your desired podi texture; store in an airtight container
Video