Kovil Thayir Sadam recipe | Temple style Curd Rice | Daddojanam | Thayir sadham | bagalabath | dadhiyonnam | Temple style prasadam | dadhyannam | dahi annam | best thachi mummum with detailed step by step photo and video recipe. Check out the curd rice video and if you like the video pls SUBSCRIBE to my channel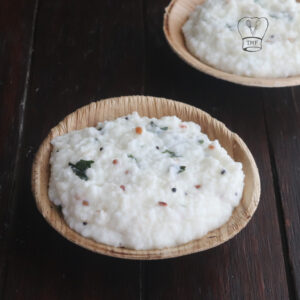 Kovil-style creamy curd rice
Thayir Sadam, also known as temple-style curd rice, is a popular South Indian dish that has been enjoyed for centuries. This delicious and healthy dish is a staple in many temples across the region and is known for its unique blend of spices and herbs. Anjaneyar temple's warm thayir sadam is my favorite.
Healthy curd rice
Thayir sadham is not only a flavorful dish but also has many health benefits, including being a probiotic food that aids in digestion and gut health. Curd can be given to babies from 7-8 months, even though cow's milk is not recommended at that age. Calcium and protein in curd are good and curd even helps for better immunity.
Can I skip soaking
Yes, soaking is optional but it helps fit perfectly mushy rice.
use non-sour thick curd
homemade curd is best for creamy temple curd rice. Always make sure the curd is non-sour. You can also use plain yogurt. Whisk the curd well before adding it to hot milk.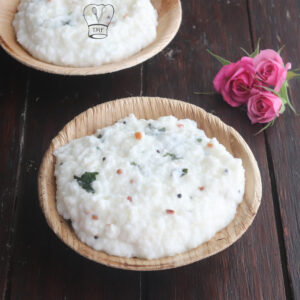 TIPS FOR PERFECT temple style CURD RICE
Always mash the rice when it is hot

Avoid basmati rice for curd rice

Use milk for a nice texture and to prevent the curd from being too sour

Always whisk the curd well before adding

Avoid sour curd, use fresh homemade thick curd or plain Greek yogurt

Add 2% or whole-fat milk but avoid 1% or low-fat milk

Use butter/ghee for tempering.

avoid oil
Can I add milk while cooking rice
yes, you can add milk for extra richness. Avoid cooking rice entirely with just milk as rice might not cook mushy.
Amount of milk
if you are packing curd rice for lunch or travel, increase milk and reduce curd to avoid sourness.
variations for Kovil style thayir sadham
add for tempering
red and green chilli
grated ginger instead of ginger powder
chana dal, cumin seeds
add for Daddojanam
Grated cucumber, mango, and carrot
Fruits like pomegranates, grapes
Ingredients
1/2 cup Rice
2 cups Water
1 cup Milk
1/3 cup + 1 cup Curd
required Salt
Few coriander leaves
To temper
1/2 teaspoon Ghee
curry leaves few
1/2 teaspoon Mustard seeds
1 teaspoon urad dal
1/4 teaspoon ginger powder or grated ginger
1/2 teaspoon asafoetida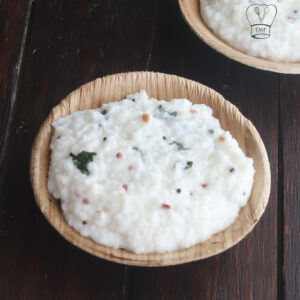 how to make kovil thayir sadam with step-by-step pictures
First, wash the rice well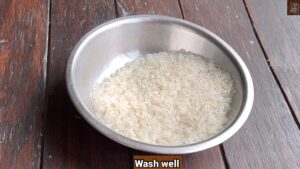 add 1 cup of hot water and soak for 30 minutes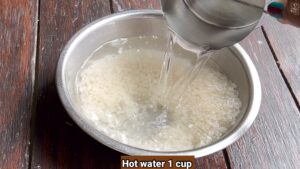 Pressure cook rice with 2 cups of water for 6 whistles and simmer for 1 minute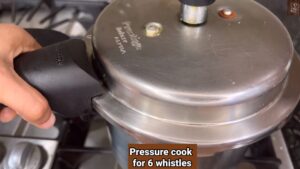 Whisk the thick non-sour curd well till you get smooth creamy curd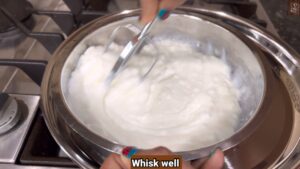 Transfer the rice to a wide vessel and immediately mash it well with a ladle/masher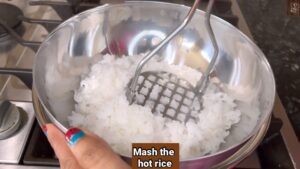 Add salt and hot milk; mix well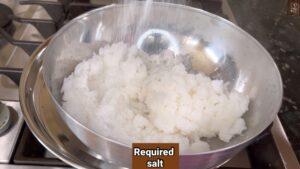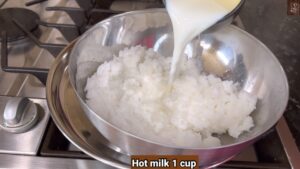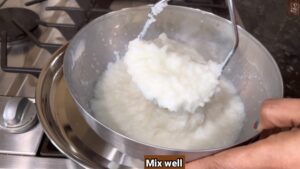 In a pan add ghee. When it is hot add mustard seeds, urad dal, and curry leaves; let it splutter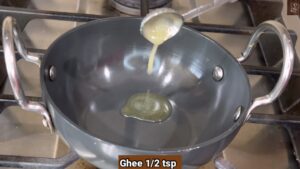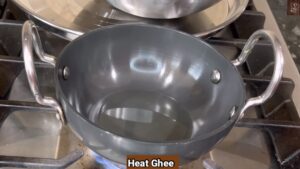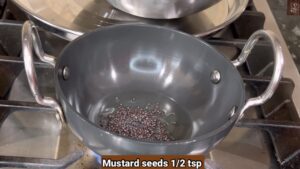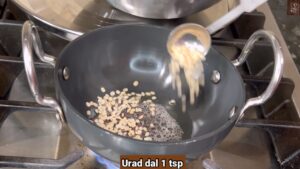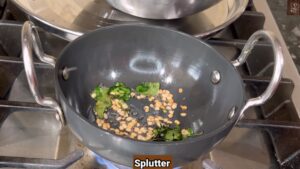 Add ginger powder and asafoetida; give a quick saute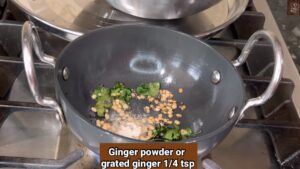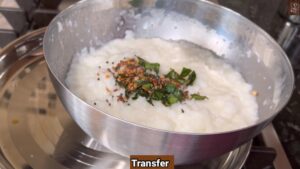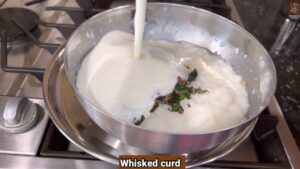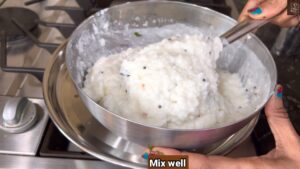 Finely sprinkle coriander leaves and mix well; temple curd rice is ready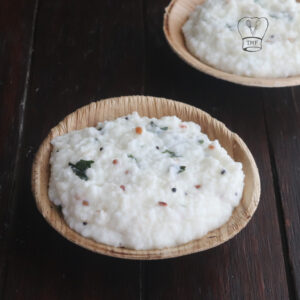 Ingredients
1/2

cup

Rice

2

cups

Water

1

cup

Milk

1/3

cup

+ 1 cup Curd

required Salt

Few coriander leaves

1

tablespoon

butter
to temper
1/2

teaspoon

Ghee

curry leaves few

1/2

teaspoon

Mustard seeds

1

teaspoon

urad dal

1/4

teaspoon

ginger powder or grated ginger

1/2

teaspoon

asafoetida
Instructions
First, wash the rice well

add 1 cup of hot water and soak for 30 minutes

Pressure cook rice with 2 cups of water for 6 whistles and simmer for 1 minute

Whisk the thick non-sour curd well till you get smooth creamy curd

Transfer the rice to a wide vessel and immediately mash it well with a ladle/masher

Add salt and hot milk; mix well

In a pan add ghee. When it is hot add mustard seeds, urad dal, and curry leaves; let it splutter

Add ginger powder and asafoetida; give a quick saute

transfer the rice

Add curd; mix well

Finely sprinkle coriander leaves and mix well; temple curd rice is ready
Video
Notes
TIPS FOR PERFECT temple style CURD RICE
Always mash the rice when it is hot
Avoid basmati rice for curd rice
Use milk for a nice texture and to prevent the curd from being too sour
Always whisk the curd well before adding
Avoid sour curd, use fresh homemade thick curd or plain Greek yogurt
Add 2% or whole-fat milk but avoid 1% or low-fat milk
Use butter/ghee for tempering.  avoid oil
Can I add milk while cooking rice
variations for Kovil style thayir sadham
add for tempering
red and green chilli
grated ginger instead of ginger powder
chana dal, cumin seeds
add for Daddojanam
Grated cucumber, mango, and carrot
Fruits like pomegranates, grapes