Milk Cake Recipe | Milk burfi | Indian Milk Sweets Recipe | palgova barfi | palkova cake | milk sweet | Indian sweet recipe | milk sweet without condensed milk | Milk sweet | Milk cake Indian sweet |Instant Kalakand sweet | Diwali sweets | Deepavali sweets | best sweet recipe | Indian sweet recipe | Indian milk cake | milk powder recipe | Indian sweets with milk powder | Indian dessert | milk powder sweet recipes with step by step pictures and video recipe. You can check out the Milk cake video recipe If you like this recipe pls SUBSCRIBE to my channel. Check out other Milk powder recipes in TMF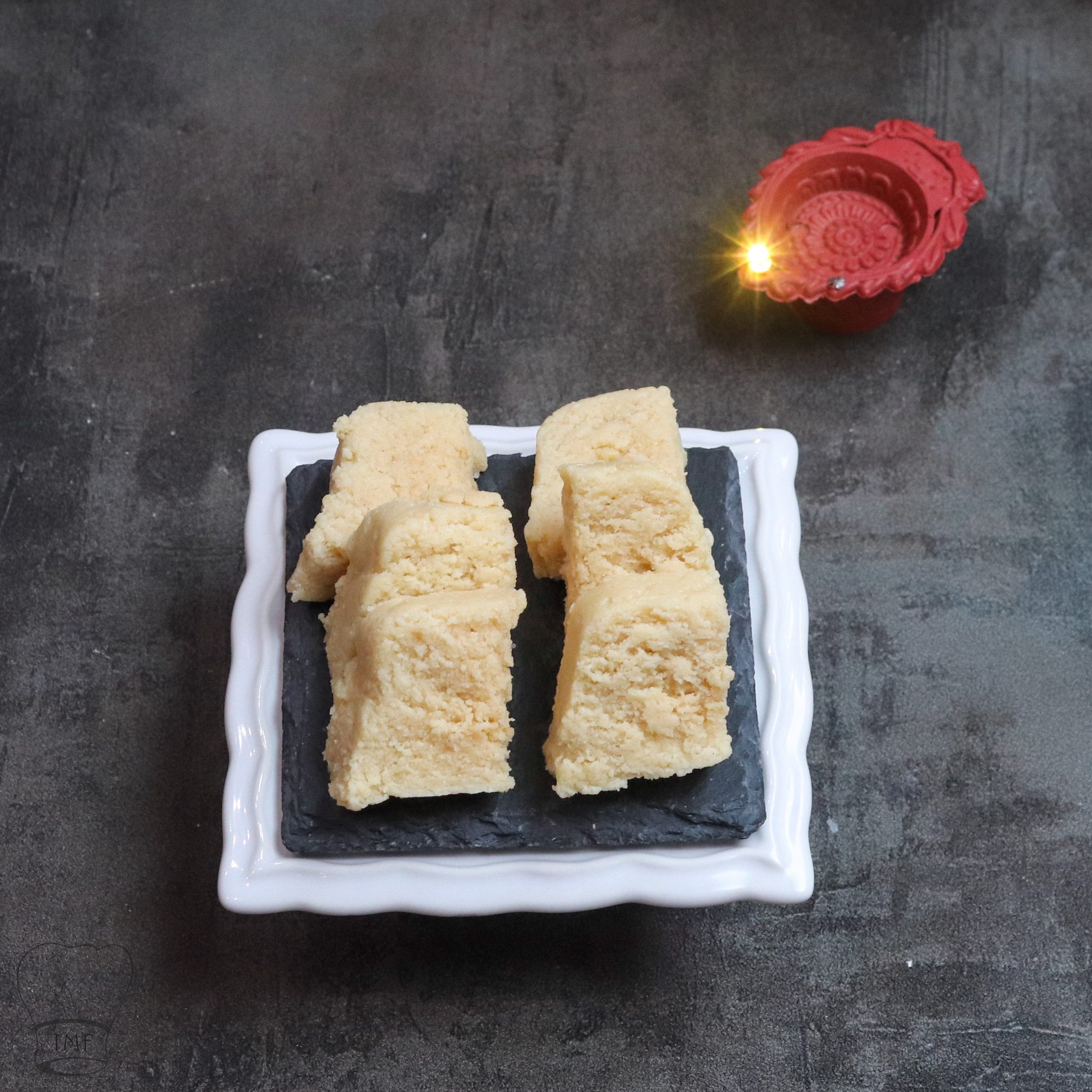 Milk burfi recipe
Traditionally milk sweets are prepared by boiling milk hours together. this instant milk cake with milk powder can be prepared within 15 minutes. I love palgova and during my childhood days, this milk cake is favorite from Sweet stall.
Jump to:
Lump free smooth milk mixture
Before turning on the stove always mix milk powder and water well and prepare a smooth lump-free mixture. Once we start cooking it might be difficult to break the lumps
Can I reduce water
I would recommend the exact measurement of water and milk powder as it helps with the milk cake texture. Adding hot water is optional but it speeds up the milk sweet cooking process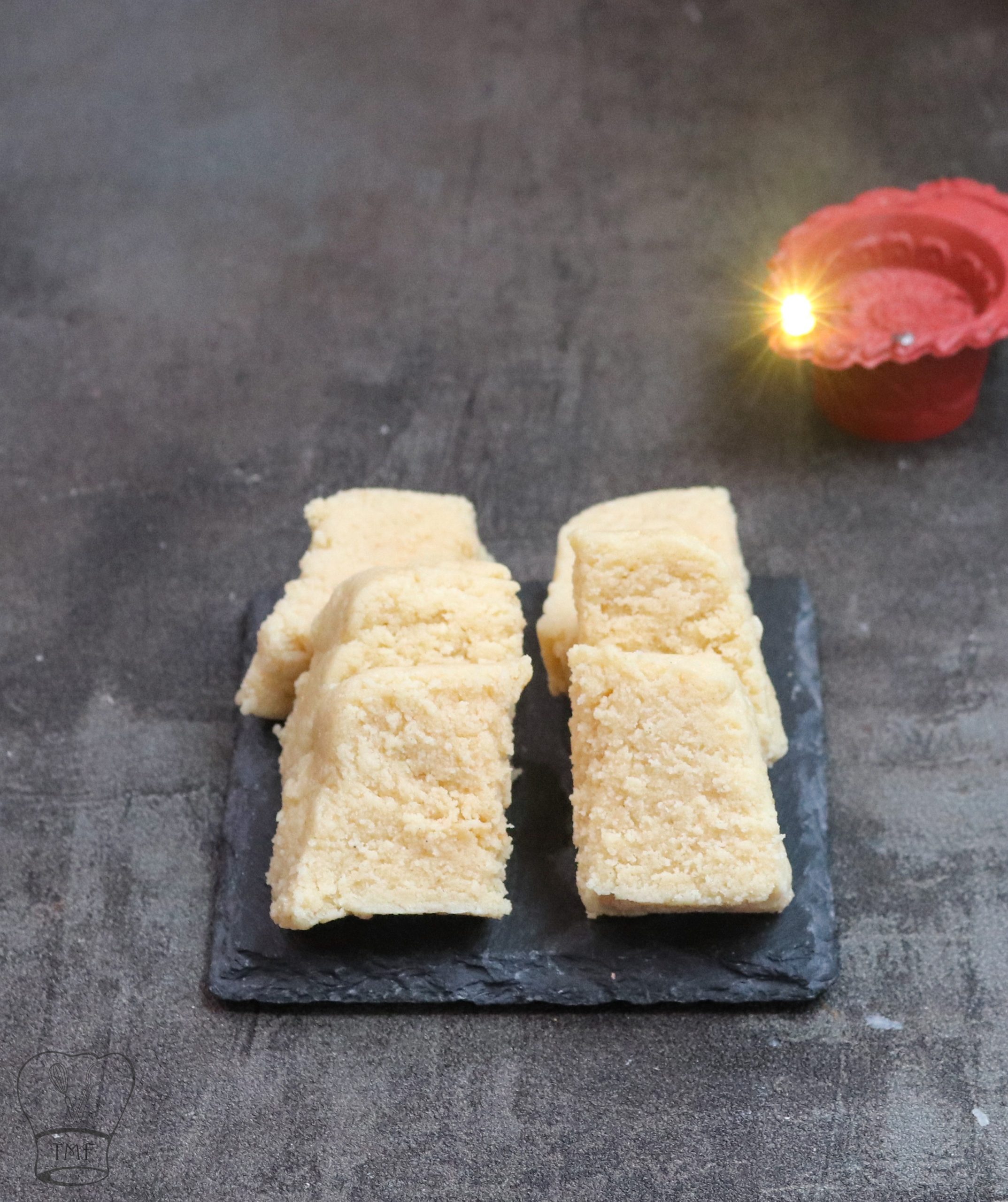 Can I reduce the sugar?
In our home, we all have sweet tooth so I have used 3/4 cup of sugar. If you prefer mild sweet use 1/2 cup of sugar.
Can I skip lemon juice?
Lemon juice gives the palgova texture to the burfi. If you skip it you might end up with Milk powder burfi. Always add the lemon juice gradually, mix well in-between each addition for the best milk burfi texture
How long should I cook the mixture?
Always cook till the milk powder mixture leave the pan as a whole mess. If you pinch a small portion of the mixture it should look nonsticky
Milk cake recipe
Can I cut the milk burfi immediately?
No always let it cool completely then cut into your desired size. avoiding cutting the milk sweet when it is hot.
Do I need ghee while preparing milk barfi?
No, ghee is optional. I didn't add ghee while cooking. I used a stoneware pan so the mixture didn't stick to the pan and I was able to. I used little ghee for greasing the parchment for easy unmolding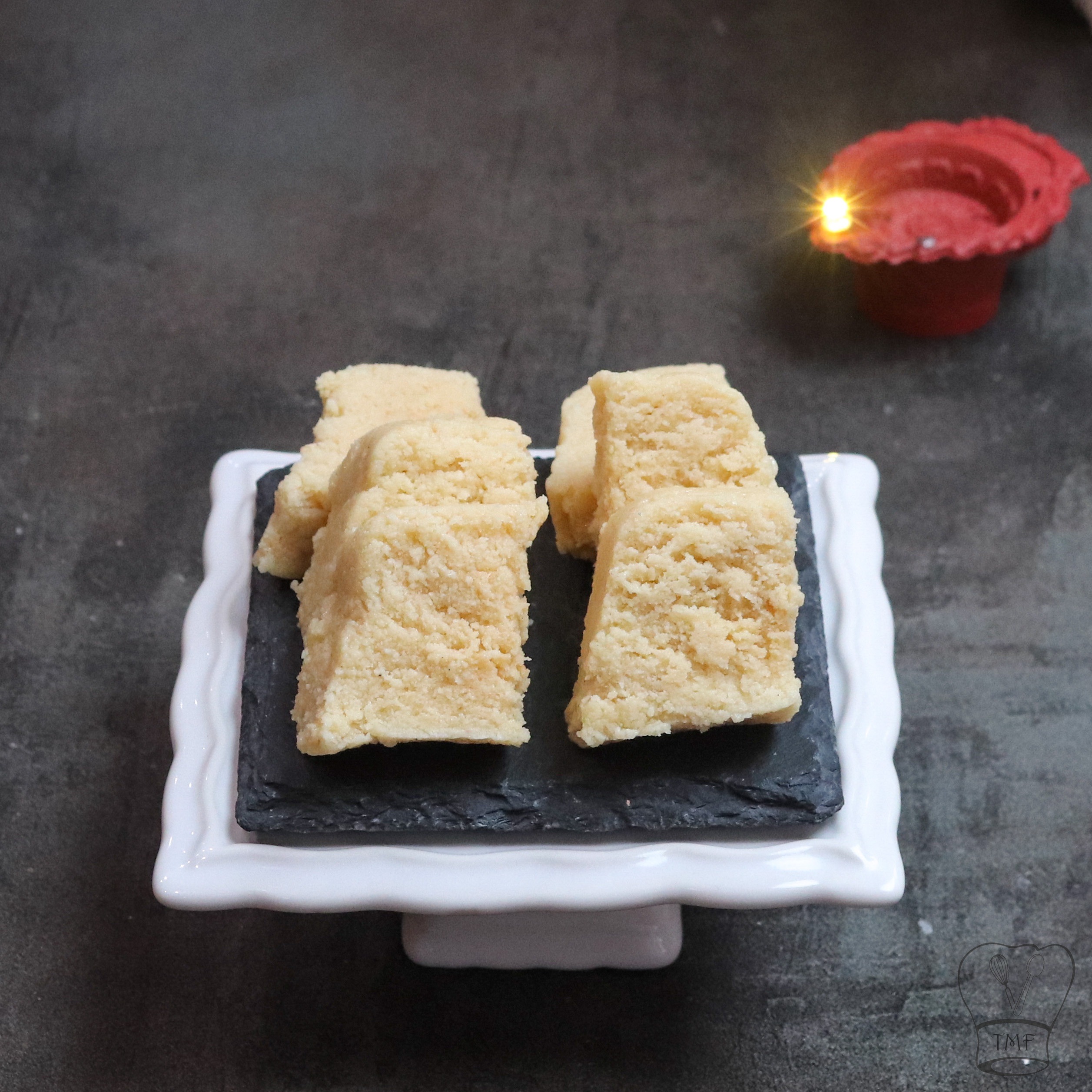 Recipe card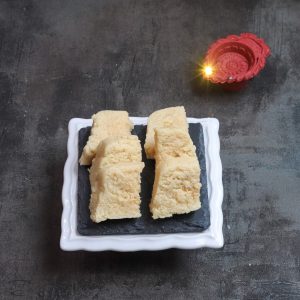 Ingredients
2

cup

milk powder

1

+ 1/2 cup hot water

2

tablespoon

lemon juice

3/4

cup

sugar

1/4

teaspoon

cardamom powder

Little ghee to grease

Mini loaf pan or small pan
Instructions
Place parchment paper on a pan and grease it with little ghee and keep aside

Add milk powder and hot water to a wide pan; mix well.  make sure the mixture is lump-free

Turn on the stove on medium flame and bring the mixture to boil

Gradually add lemon juice little by little. Mix well after each addition

Add sugar and cardamom powder; mix well and cook for 10 minutes

Reduce the flame and cook for 5 more minutes or until the mixture turns non-sticky leaves the pan as a whole mass. If you take a small portion of the milk mixture it won't stick

Transfer to the greased pan and level the burfi

Let it cool completely

Invert the pan and remove the parchment paper

Grease a sharp knife with little ghee and cut into the desired shape and enjoy milk cake
Video
Notes
Adding hot water is optional but speeds up the cooking process
Adjust the sugar according to your sweetness. You can add 1/2 cup for milk sweet
Always add the lemon juice gradually, Mix well in between
If you prefer to have it like halwa (milk halwa) you can turn off the stove after 10 minutes when the mixture thickens and comes together
To cut milk burfi cook till it turns nonstick else it will be difficult to cut
You can add kewra water or other flavoring of your choice
Avoid cutting the burfi immediately. Always let it cool completely then try to cut
Burfi stays good at room temperature for up to 1 week
Ingredients
2 cup milk powder
1 + 1/2 cup hot water
2 tablespoon lemon juice
3/4 cup sugar
1/4 teaspoon cardamom powder
Little ghee to grease
Mini loaf pan or small pan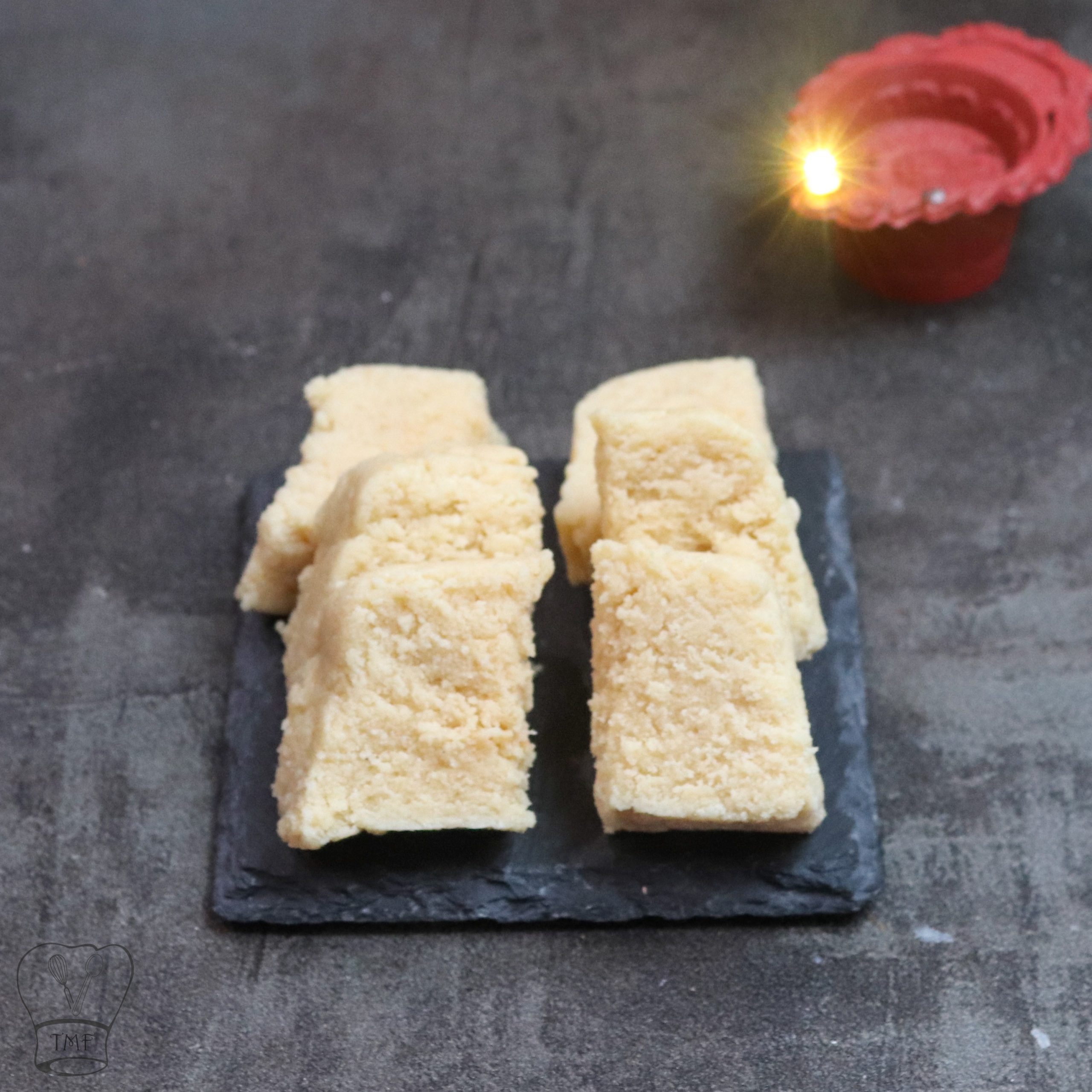 How to make Milk cake with step by step pictures
Place parchment paper on a pan and grease it with little ghee and keep aside

Add milk powder and hot water to a wide pan; mix well. make sure the mixture is lump-free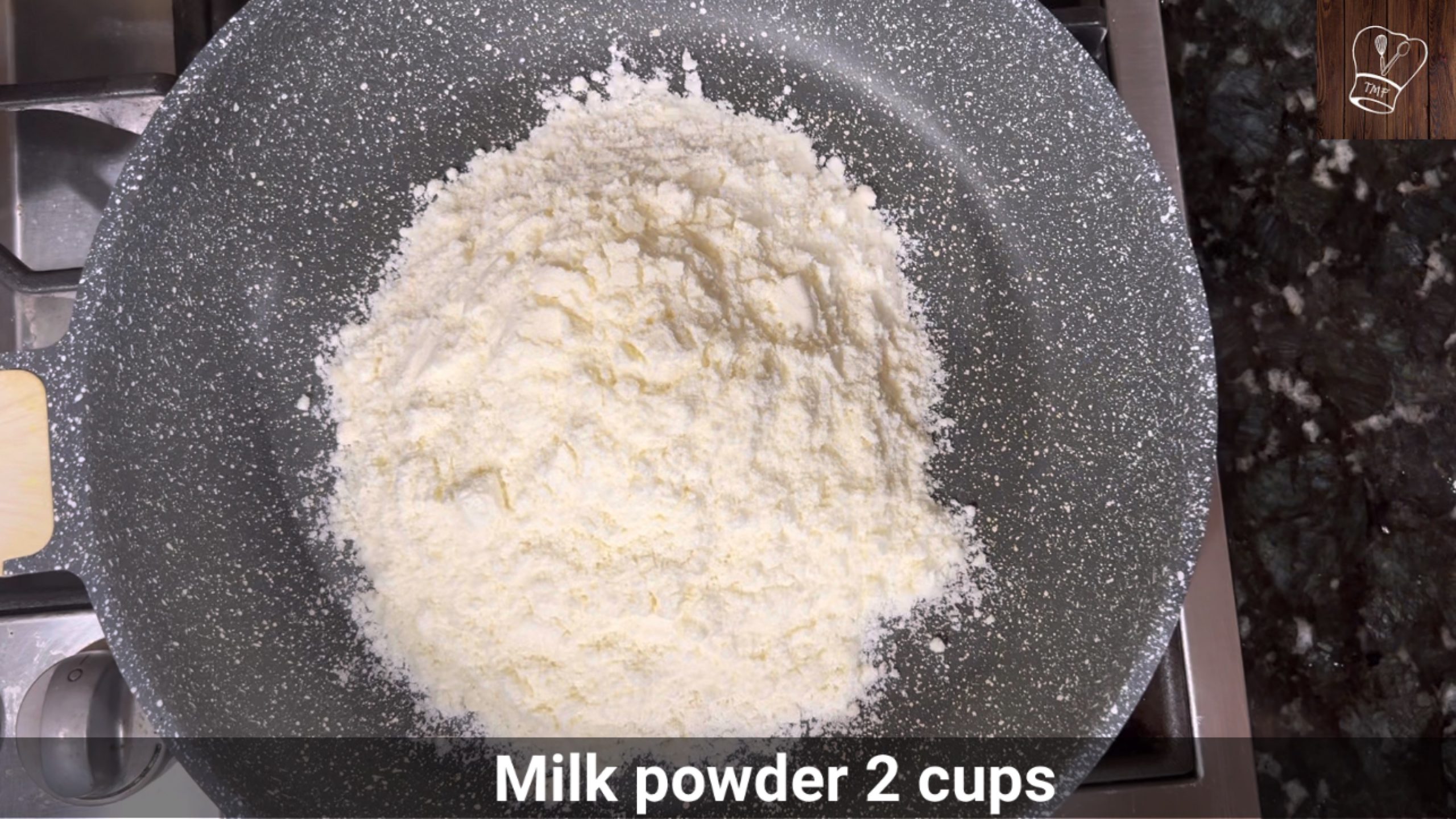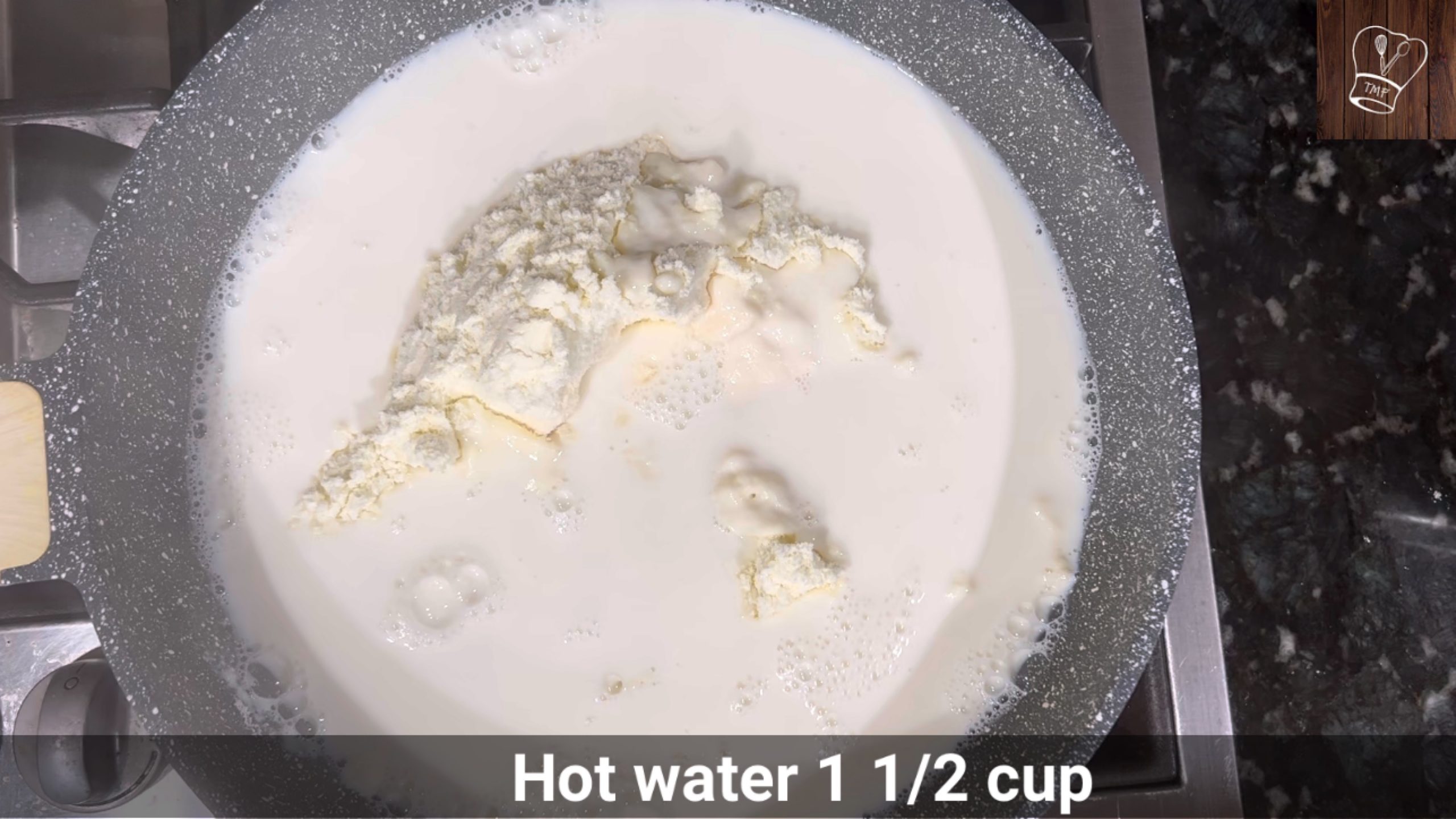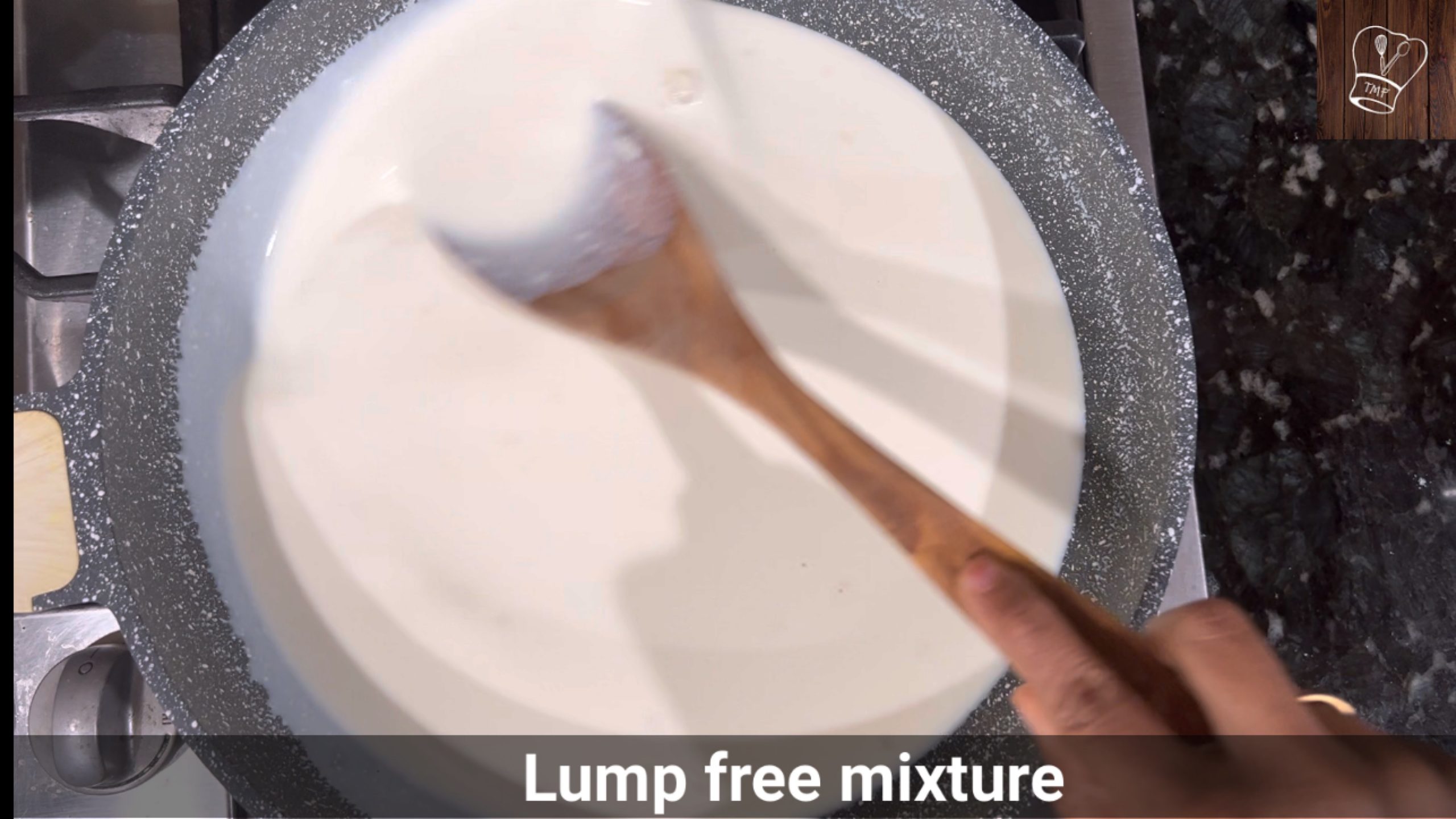 Turn on the stove on medium flame and bring the mixture to boil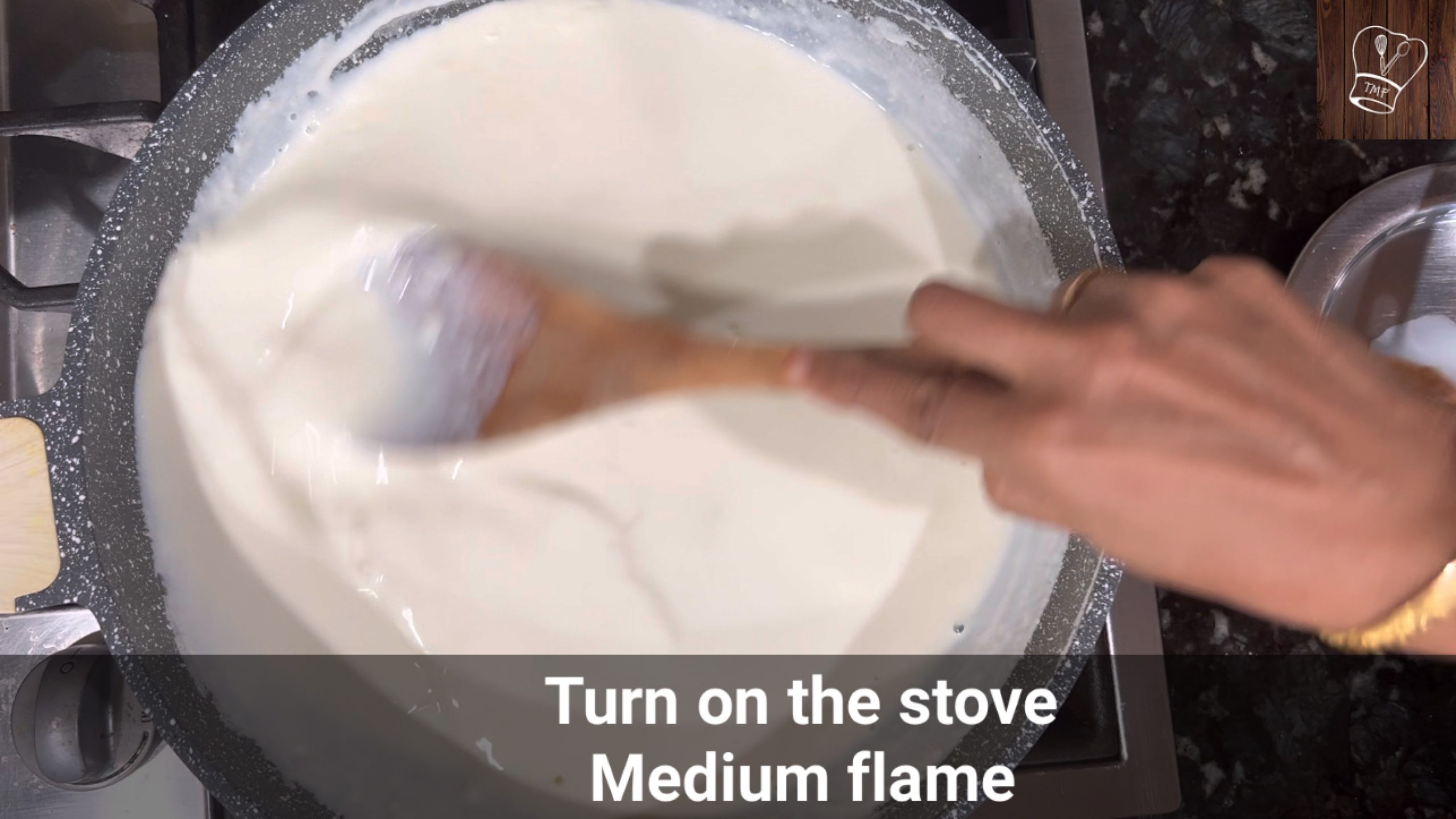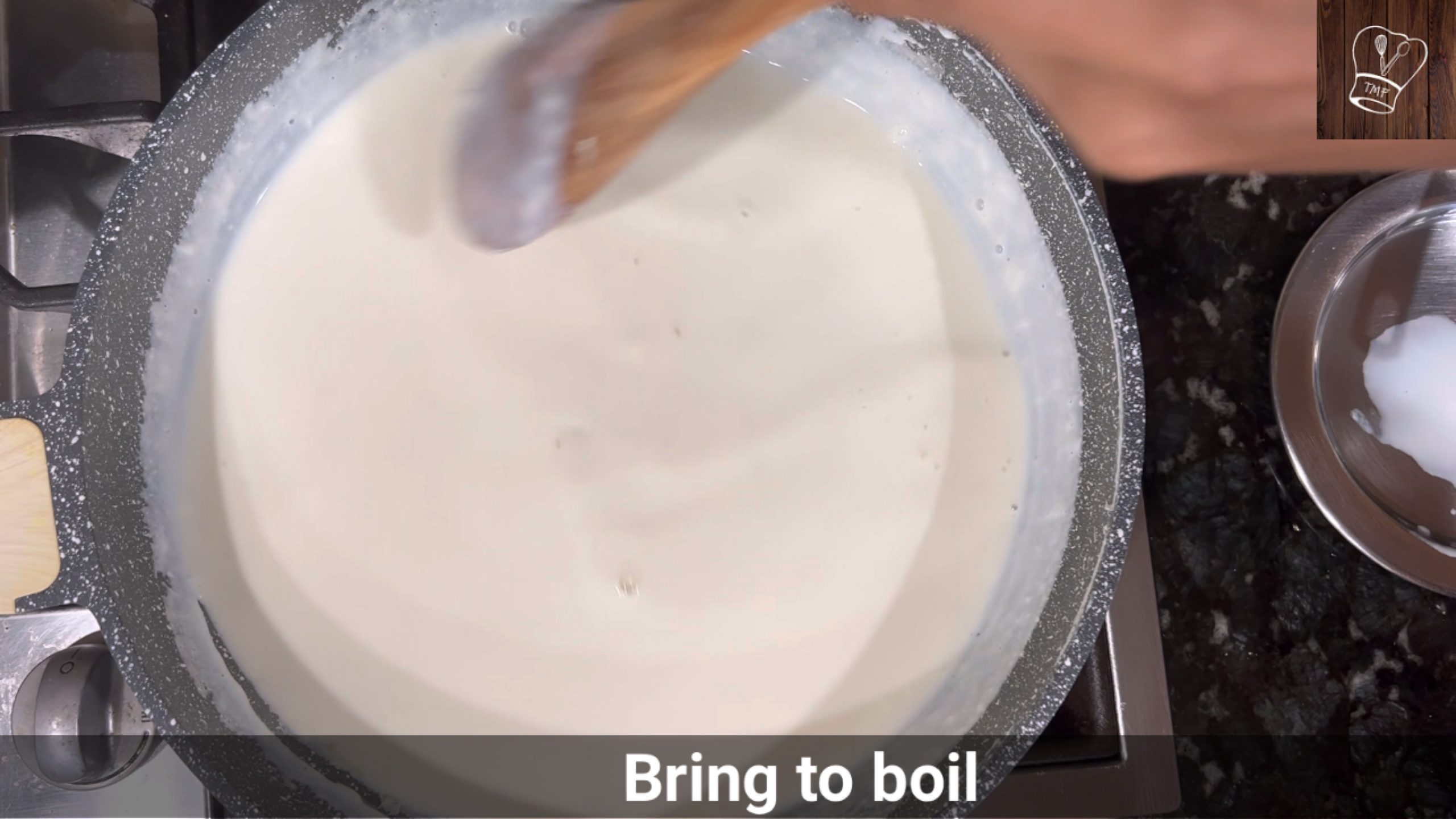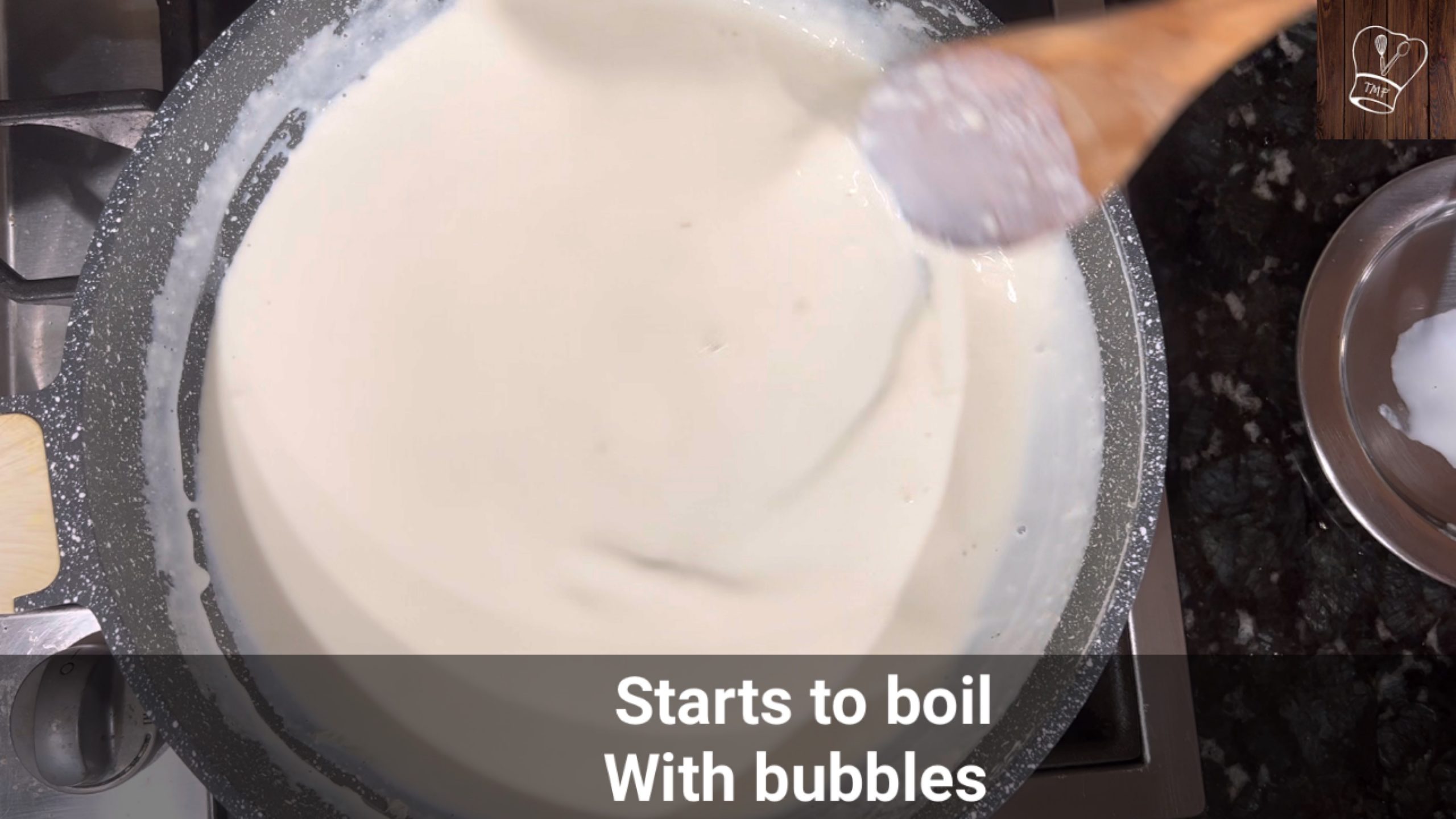 Gradually add lemon juice little by little. Mix well after each addition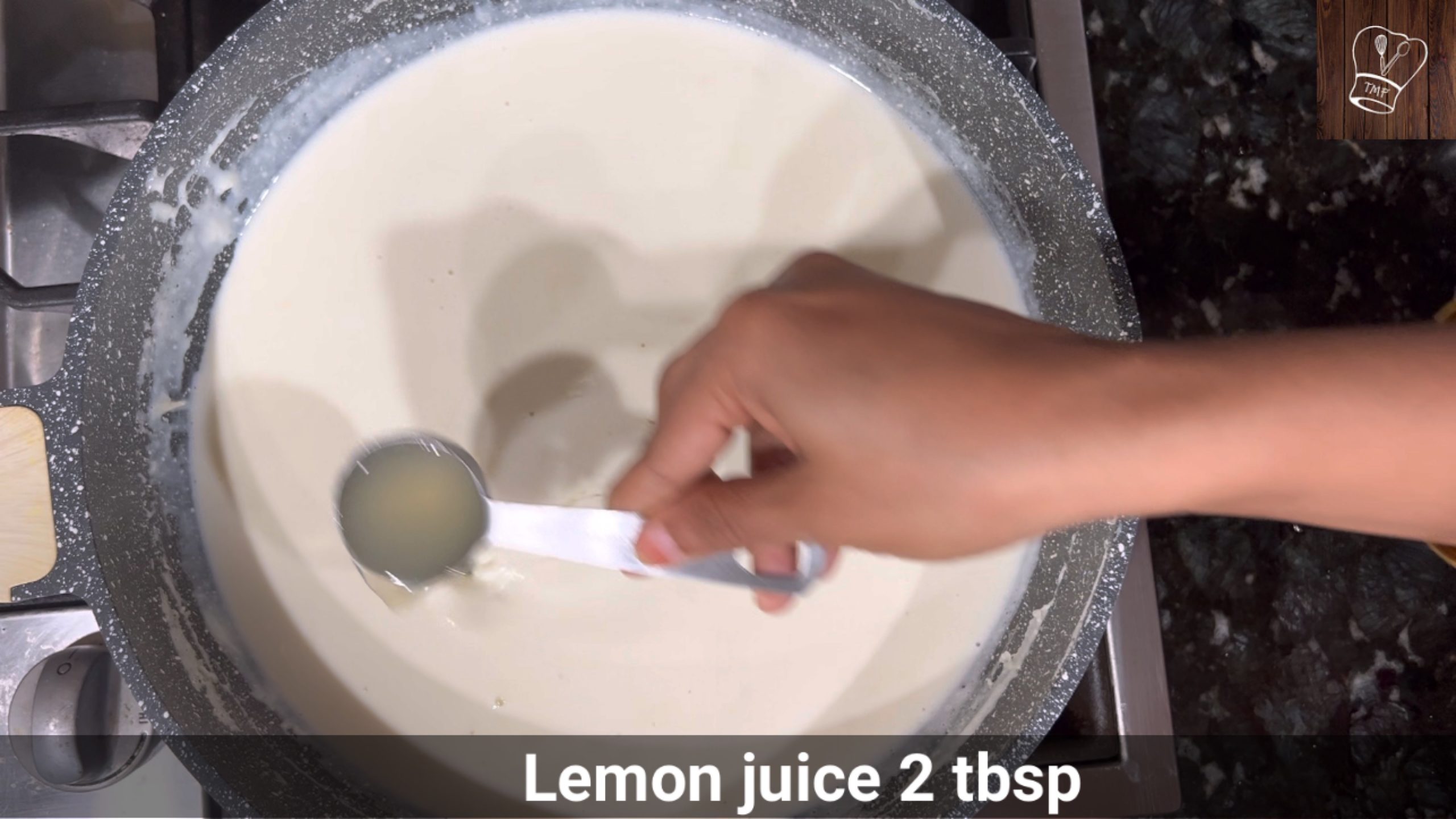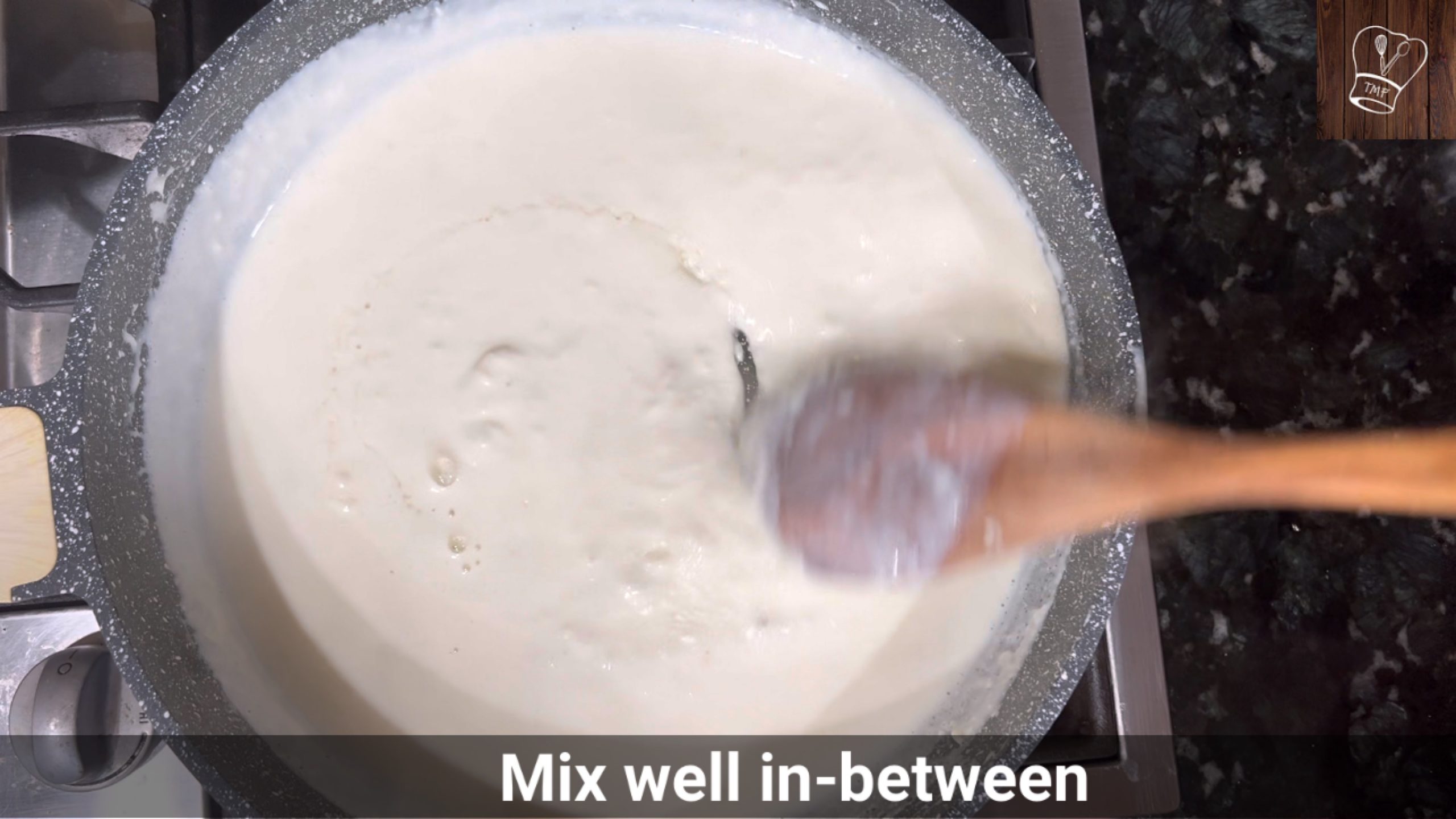 Add sugar and cardamom powder; mix well and cook for 10 minutes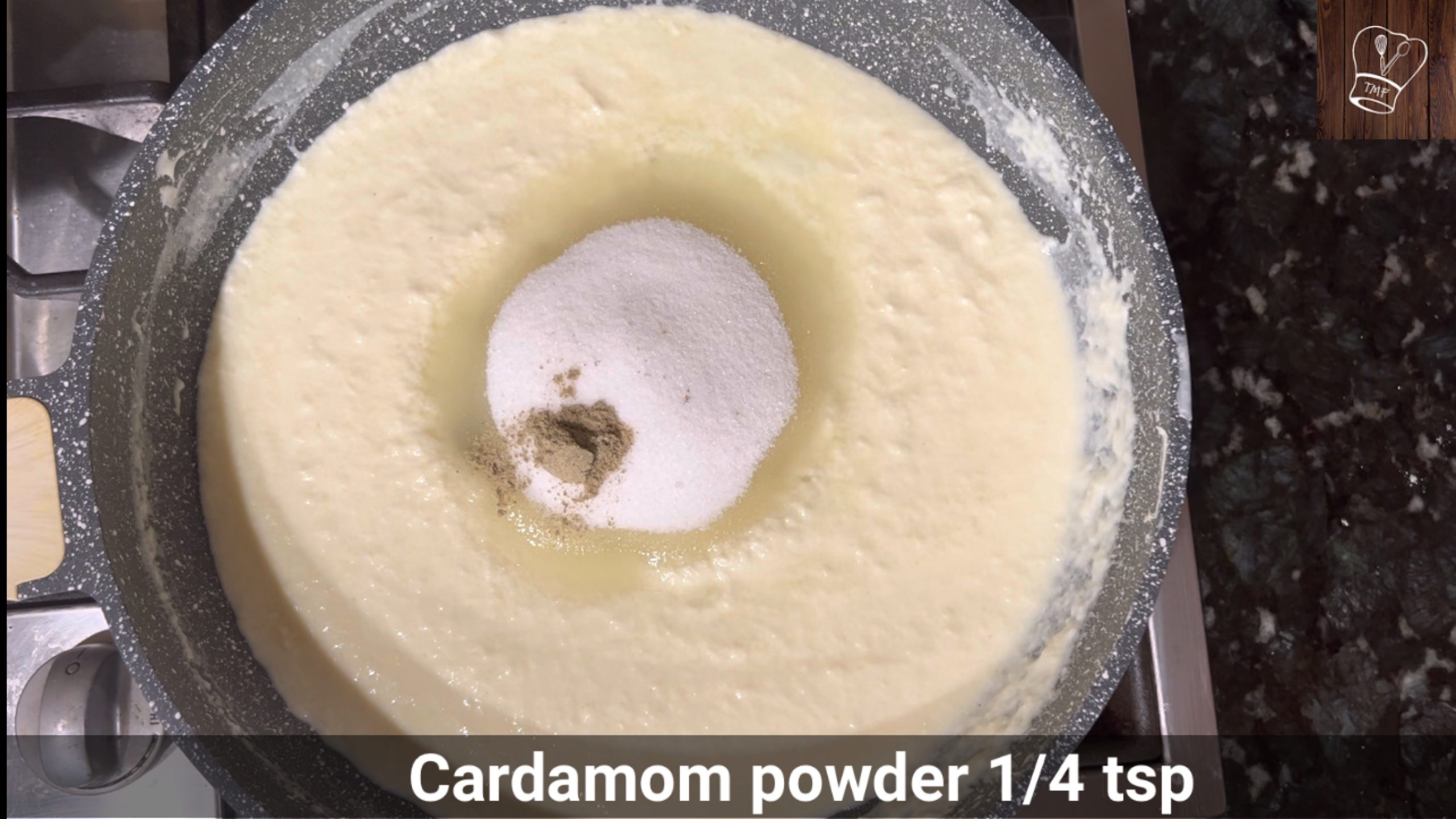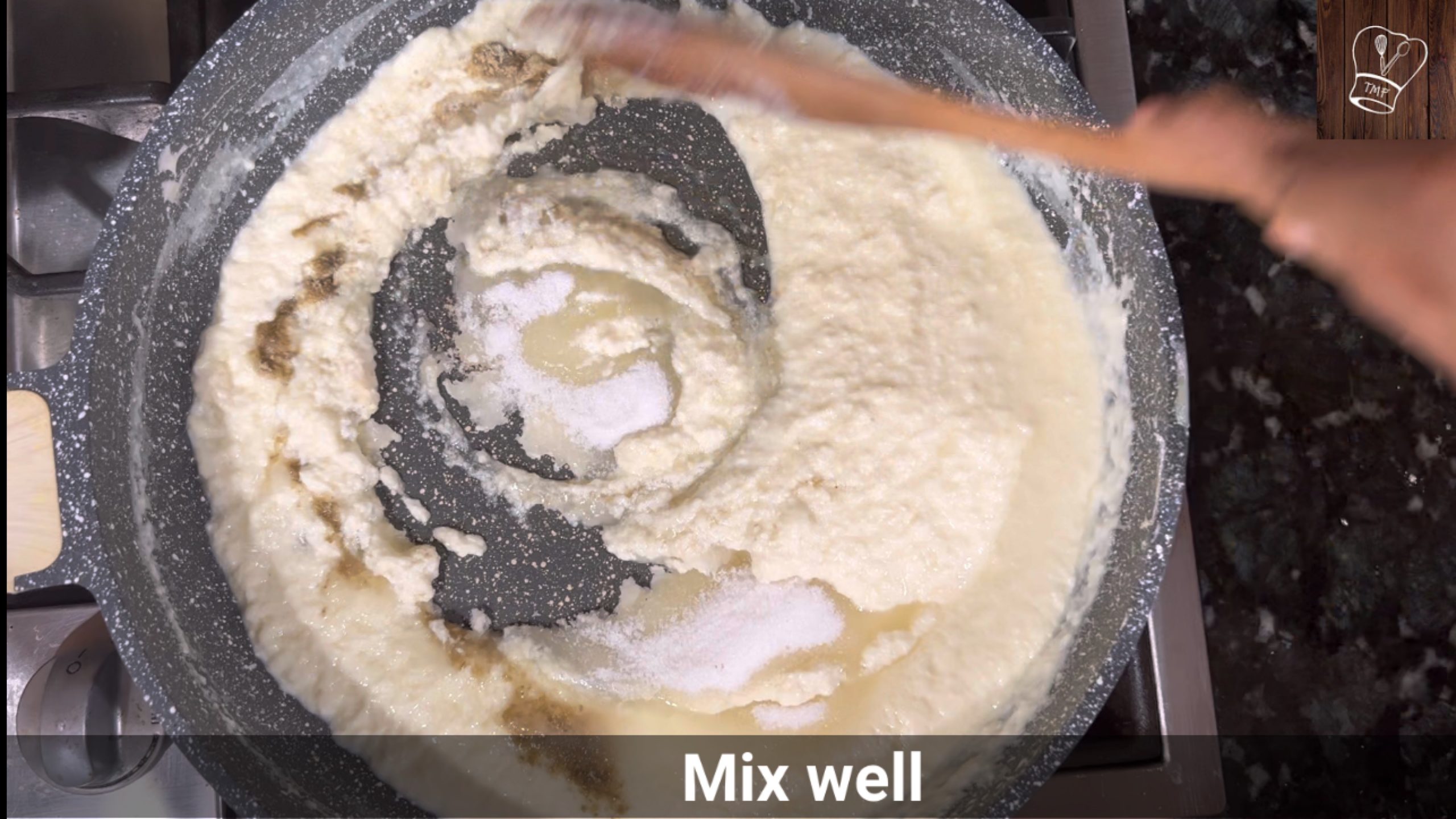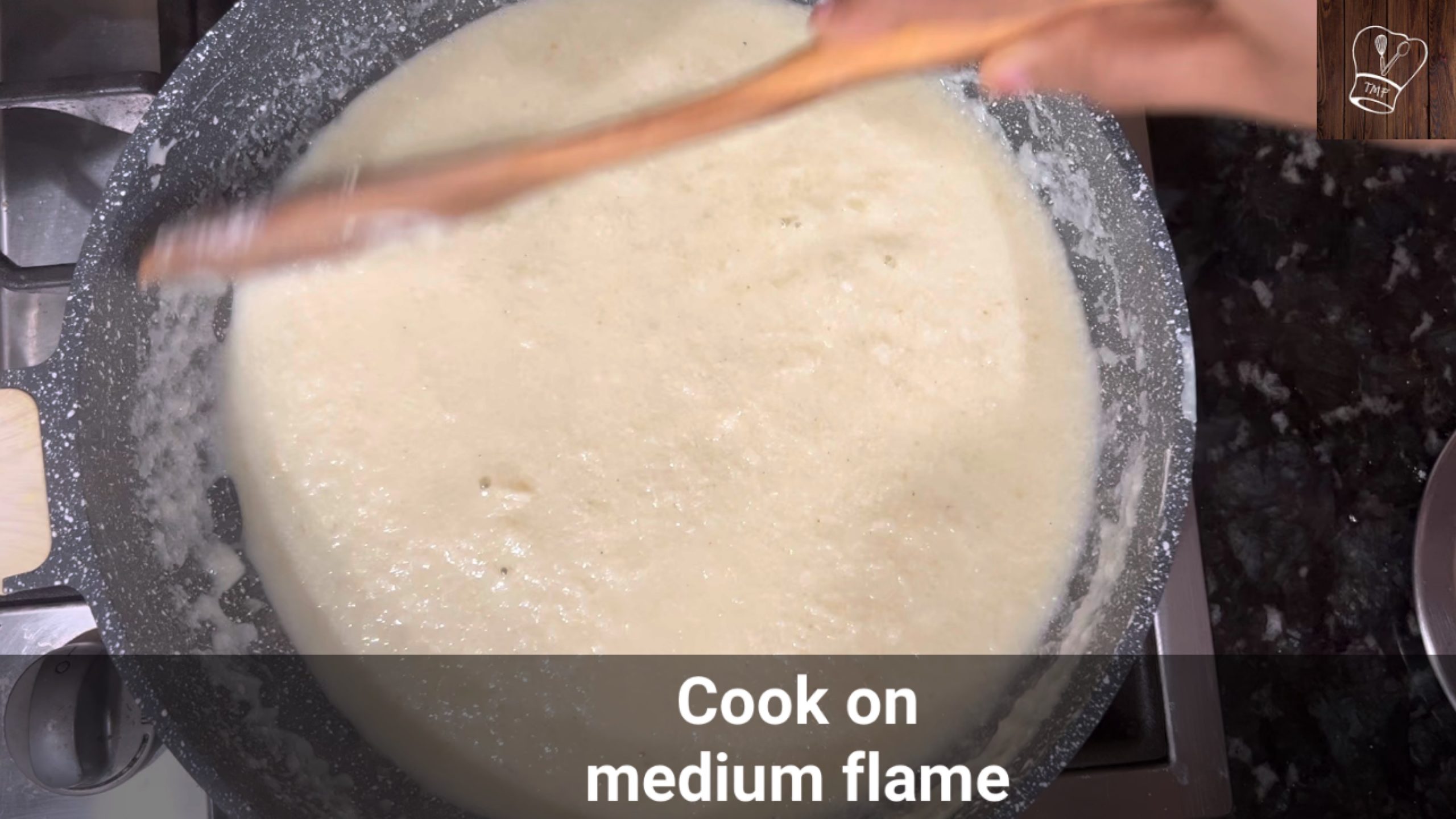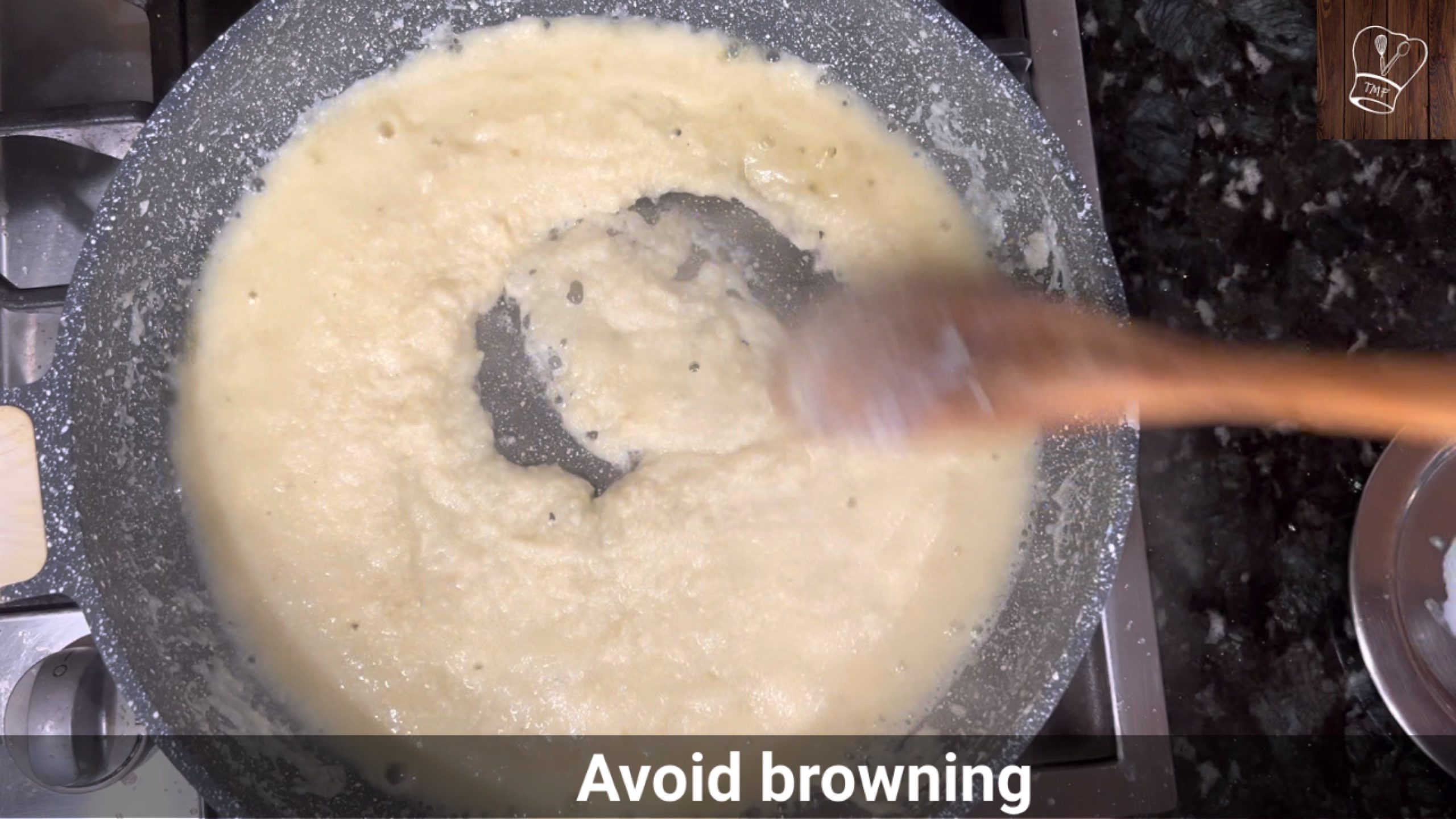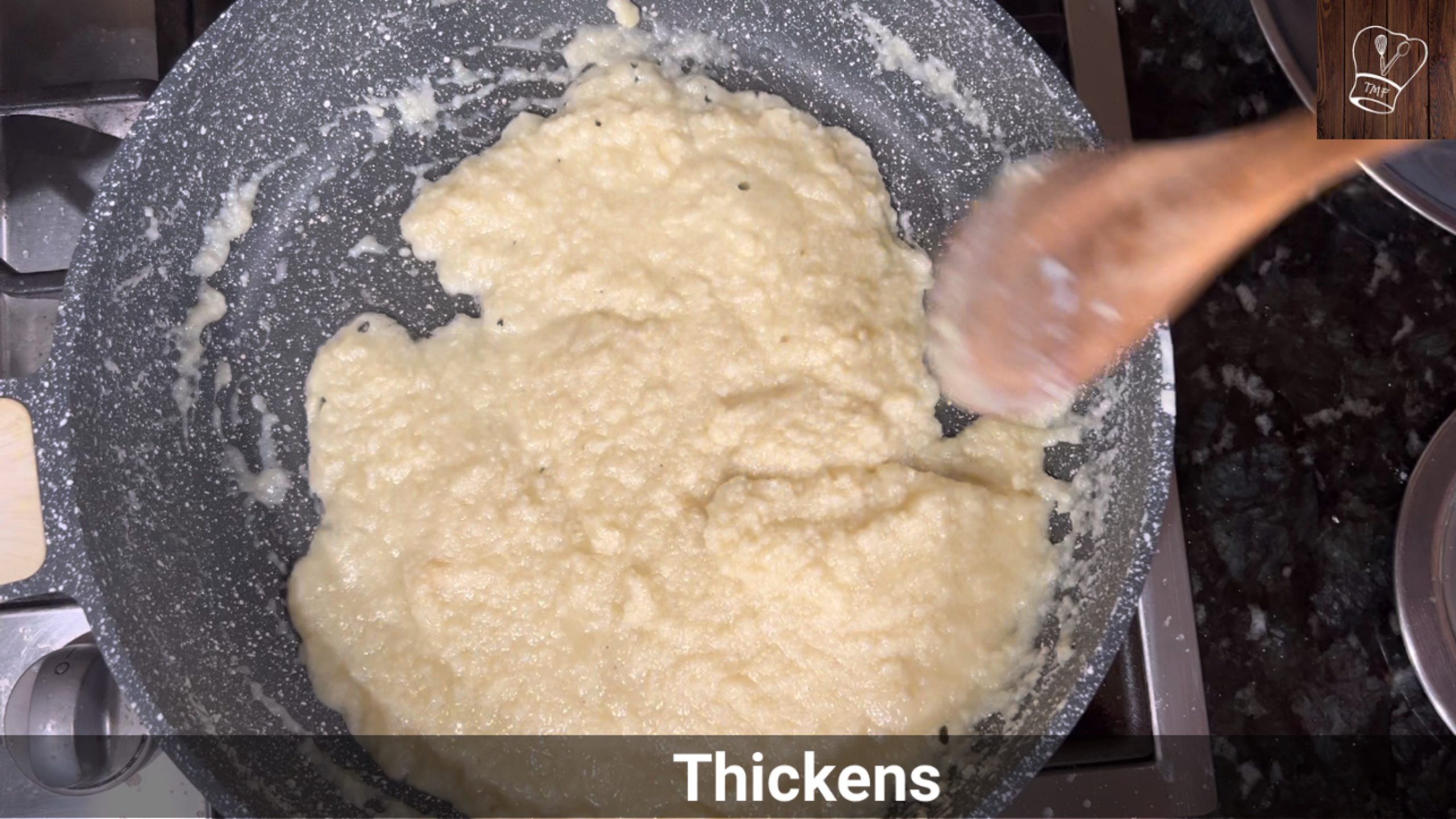 Reduce the flame and cook for 5 more minutes or until the mixture turns non-sticky leaves the pan as a whole mass. If you take a small portion of the milk mixture it won't stick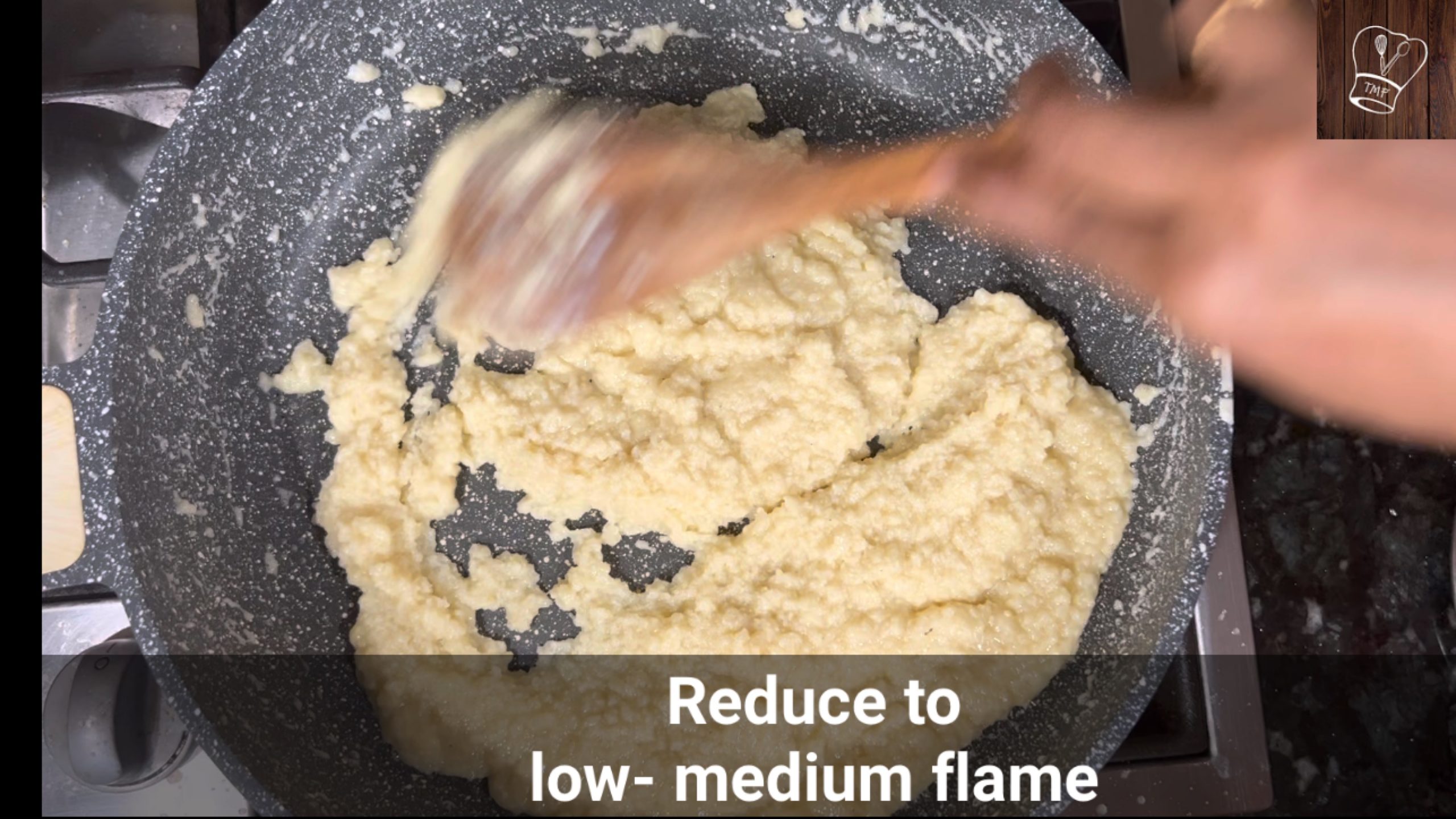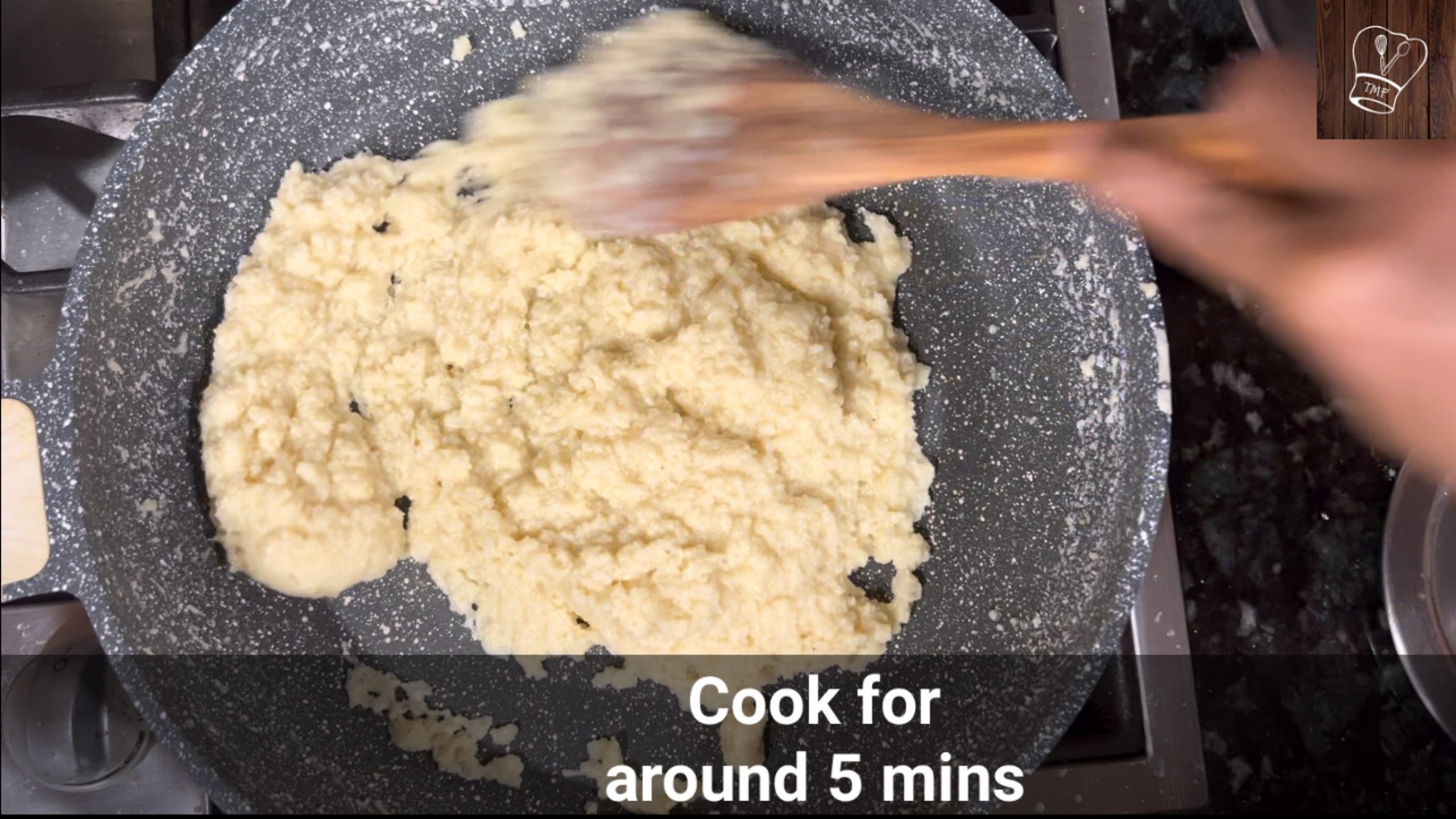 Transfer to the greased pan and level the burfi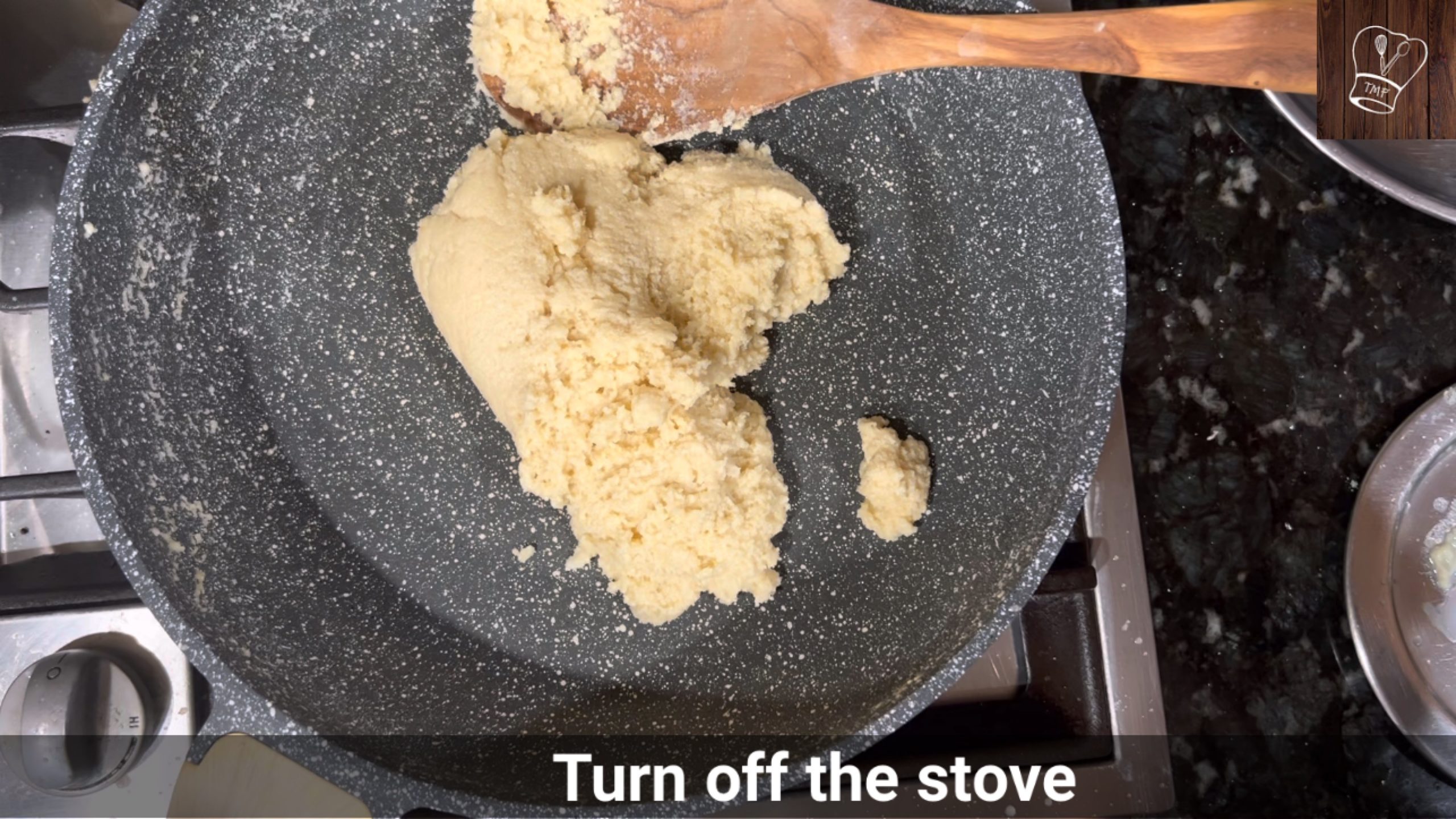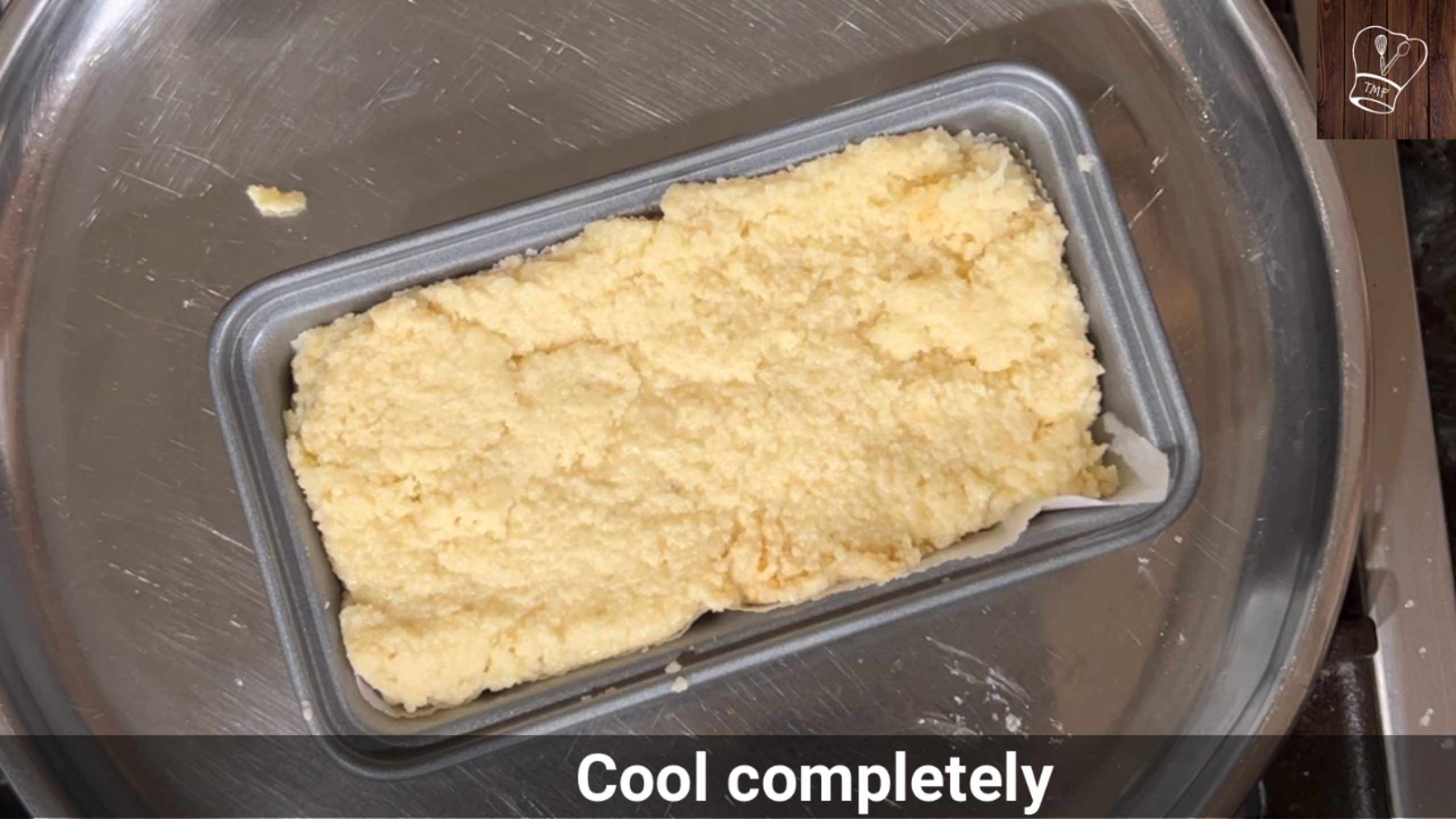 Invert the pan and remove the parchment paper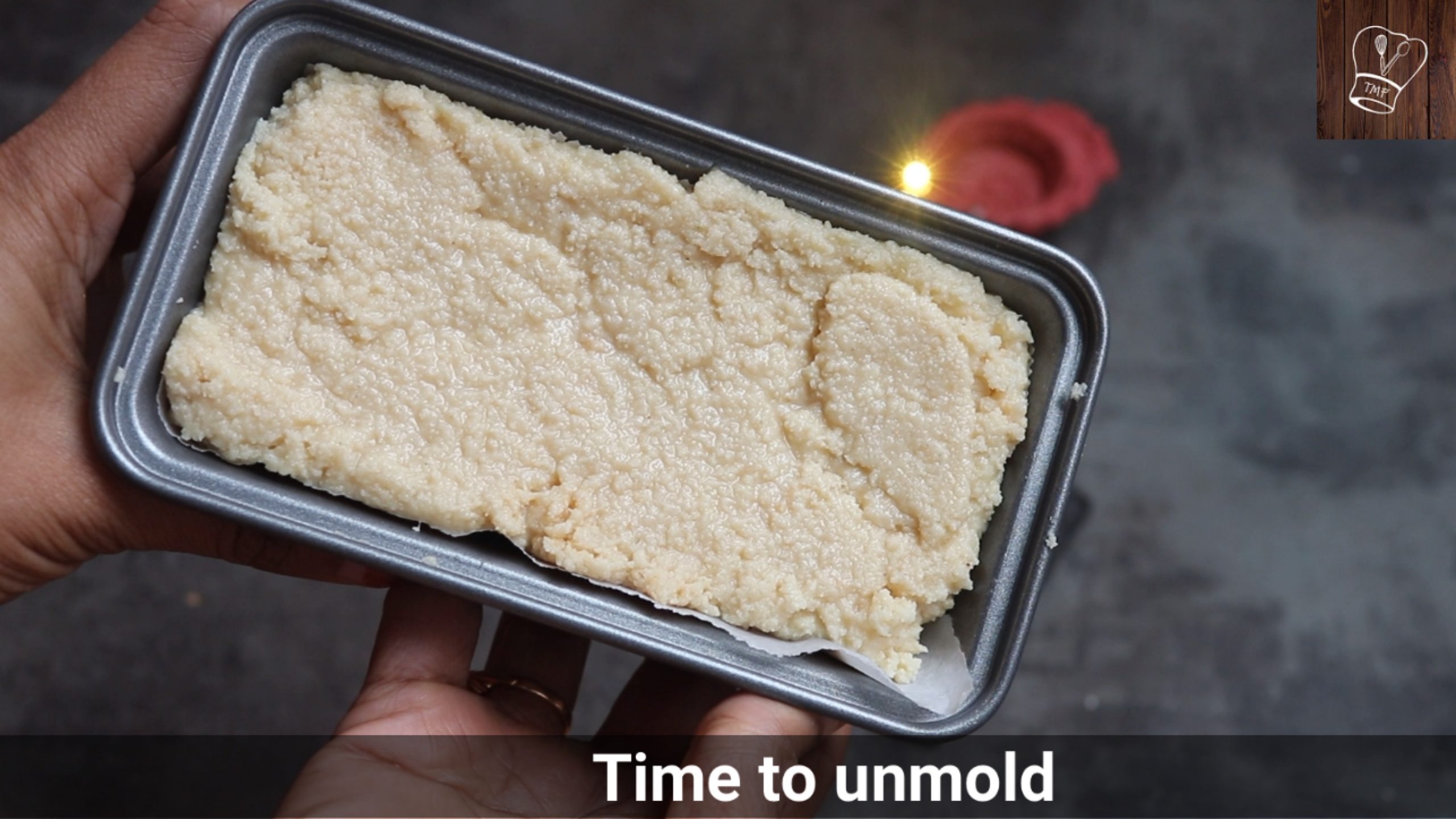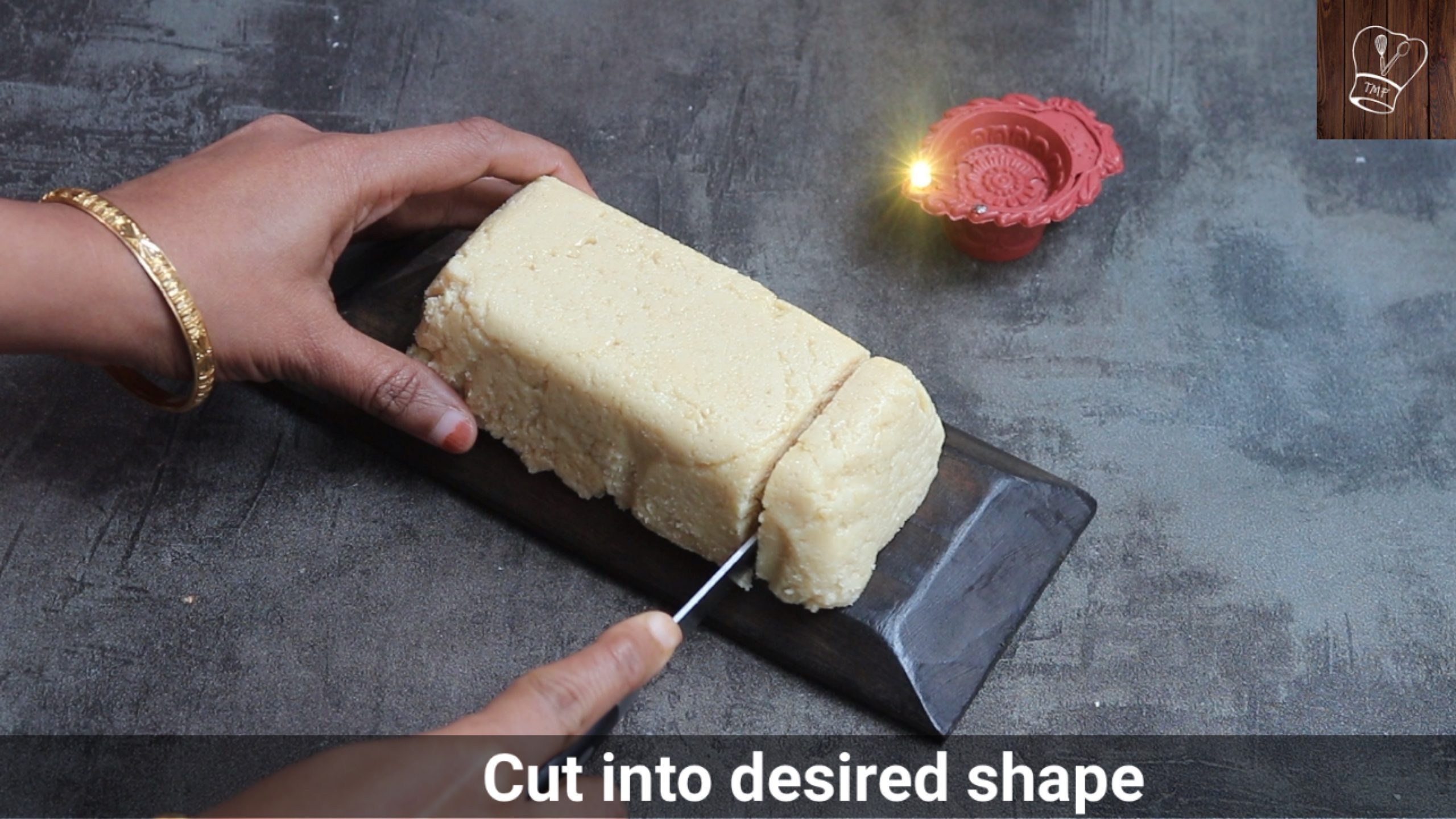 Grease a sharp knife with little ghee and cut into the desired shape and enjoy milk cake

😍