Spicy Diamond Biscuit | Savory Maida Biscuit | Khara Biscuits | Savory Maida Biscuit | Spicy Diamond Biscuit | Khara maida biscuit | Indian savory sacks | masala Namak pare | Namak para | tasty savory bakshanam / snack for Diwali | spicy diamond cuts | Maida Biscuit Karam | maida Khara biscuit | thukkada | thukkudi | Nimki | nimkin with step-by-step pictures and video recipe. Check out the maida biscuit recipe and if you like the video pls SUBSCRIBE to my channel. Check out other Traditional Indian savory snacks in TMF
Savory maida biscuit is an easy Indian snacks recipe. crunchy diamond cuts are addictive after school evening snacks for kids. I love them with my coffee
Jump to:
Savory Maida Biscuit
Traditionally maida biscuits are often cut in the shape of diamonds hence it is popularly known as spicy diamond biscuit or diamond-cut. A sweet version of diamond-cut biscuits is popular in many Indian states.
What kind of masala can I add to diamond biscuits?
You can add any spice or masala powders like gram masala, kitchen king masala, etc. of your choice and prepare Masala Namak pare. For digestion, I used carom seeds (Omam| Ajwain) but you can use ginger/ garlic or hing.
What should be the size of the Khara Biscuits?
You can roll according to your preferred shape and size. Diamond cut maida biscuits are the most popular.
Is it too spicy?
I have used Kashmiri chilli powder so it gave dark brown color but maida biscuits are not spicy. You can adjust the chilli powder according to your taste
How much water should I use for the dough?
The amount of water depends on the all-purpose flour you use. add water little by little and make a pliable, slightly stiff, non-sticky crack free smooth dough
Can I use wheat flour for maida biscuits?
Traditionally savory biscuits are prepared with just Maida/all-purpose flour. Nowadays people make it with wheat flour, a combination of millet flour, besan rice flour, etc. You can use wheat flour instead of maida but the flavor might slightly vary. To make wheat biscuits refer to baked wheat crackers. You can also deep fry
Savory maida biscuit video recipe
Can I roll the biscuit immediately after kneading?
After needing the dough I generally rest it for at least 30 minutes as it will be easy to roll. avoid rolling the dough immediately
What should be the thickness of the rolled biscuit?
For the best crunchy thukkada, try to roll thin chappati. The rested dough can be easily rolled
Can I dust with flour and roll the dough?
Yes, you can dust with little flour and roll the dough but excess flour might turn brown while frying. If you are using flour use very little. You can grease a little oil and roll thin chappati.
Why should I rest the rolled biscuit before frying?
If by chance the rolled dough got any moisture resting it for a few minutes helps. Also resting retains the shape well
How long can I store the diamond Biscuits?
It stays crispy for a couple of weeks at room temperature. Let it cool then store them in an airtight container.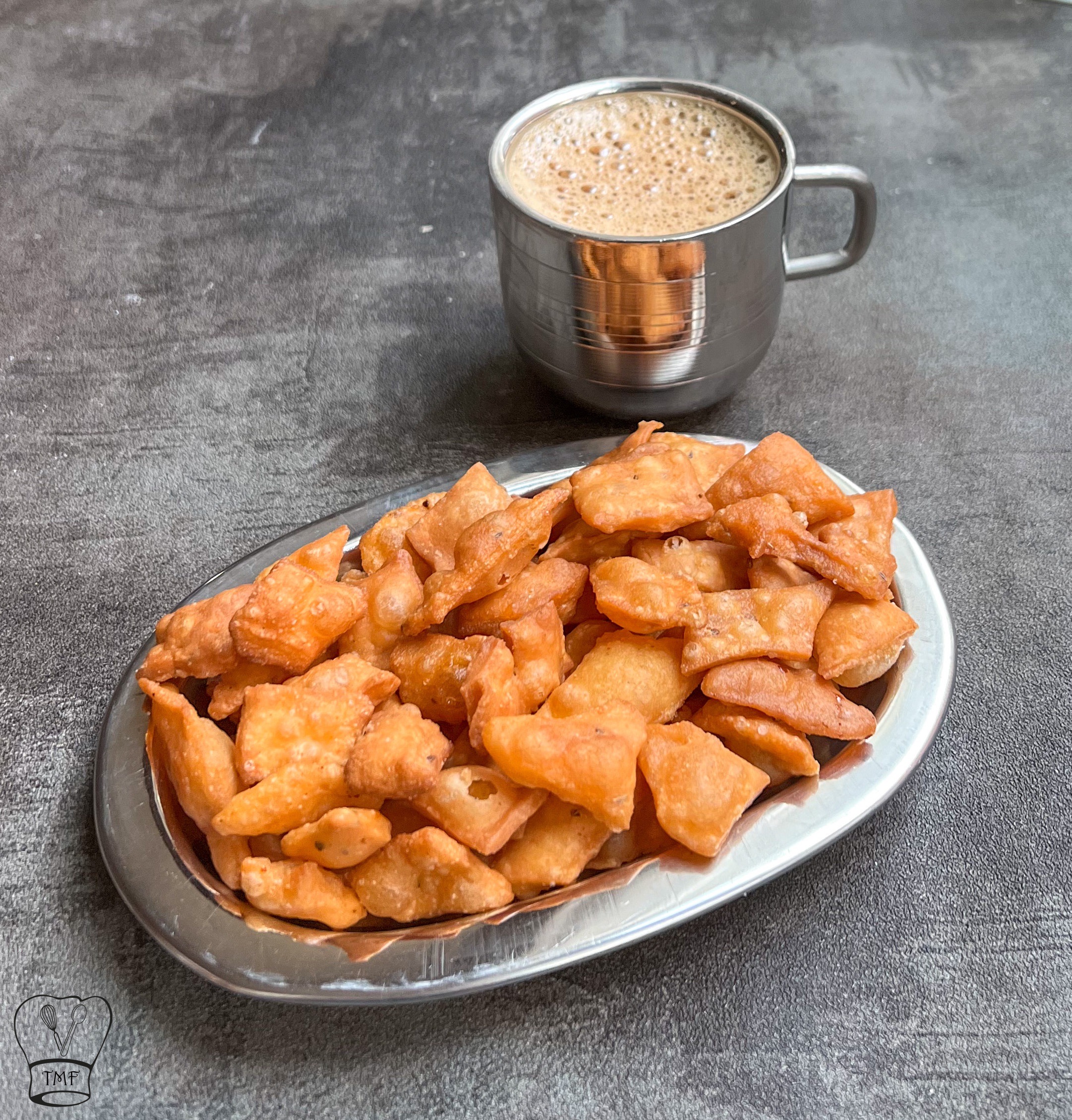 See more Savory bakshanam recipes
Recipe card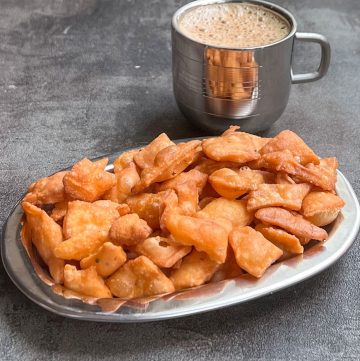 Ingredients
1

cup

Maida | All-purpose flour

1/2

teaspoon

Kashmiri red chilli powder

Required salt

1/2

teaspoon

Carom seeds | Ajwain | omam

1

tablespoon

hot oil

Water as required

Oil to fry
Instructions
Firstly add all-purpose flour, red chili powder, carom seeds, and salt, mix well

Heat 1 tablespoon of oil in a small pan (avoid piping hot) and add the hot oil to the flour mixture

Add water little by little and make it into a pliable stiff crack free dough

Cover the dough with a moist paper towel/ cloth and let it rest for at least half an hour

After resting, divide the dough into equal-sized balls and roll the dough

You can dust very little flour and roll  a thin chappathi

Using the pizza cutter or sharp knife and cut the rolled out dough into thin strips

Cut diagonal strips to form a diamond shape. You can cut horizontal strips and make square or rectangle

Carefully transfer the cut pieces and place them on a plate or parchment paper

Meanwhile, heat oil and roll the entire dough

Check if oil is hot, add a small piece of the dough if it raises in a few seconds without changing color oil is at the right temperature

Fry the diamond biscuits in batches on low- medium flame,  flip in between for even frying. Fry golden brown and drain the diamond biscuit on an oil filter/ colander with a paper towel

After they are cool, transfer them to an airtight container
Video
Notes
The amount of water depends on the all-purpose flour you use.  add water little by little and make a pliable, slightly stiff, non-sticky crack the free smooth dough
Adding hot oil to the dough helps for crunchy khara maida biscuit
After needing the dough I generally rest it for at least 30 minutes as it will be easy to roll. avoid rolling the dough immediately
You can cut the biscuit  according to your preferred shape and size
 try to roll thin chappati

You

can dust with little flour and roll the dough but excess flour might turn brown while frying. If you are using flour use very little. You can grease a little oil and roll thin chappati.

Make sure to make a stiff dough. That helps when rolling and also to keep the shape of the diamond
Ingredients
1 cup Maida | All-purpose flour
1/2 teaspoon Kashmiri red chilli powder
Required salt
1/2 teaspoon Carom seeds | Ajwain | omam
1 tablespoon hot oil
Water as required
Oil to fry
How to make spicy maida biscuits with step by step pictures
Firstly add all-purpose flour, red chili powder, carom seeds, and salt, mix well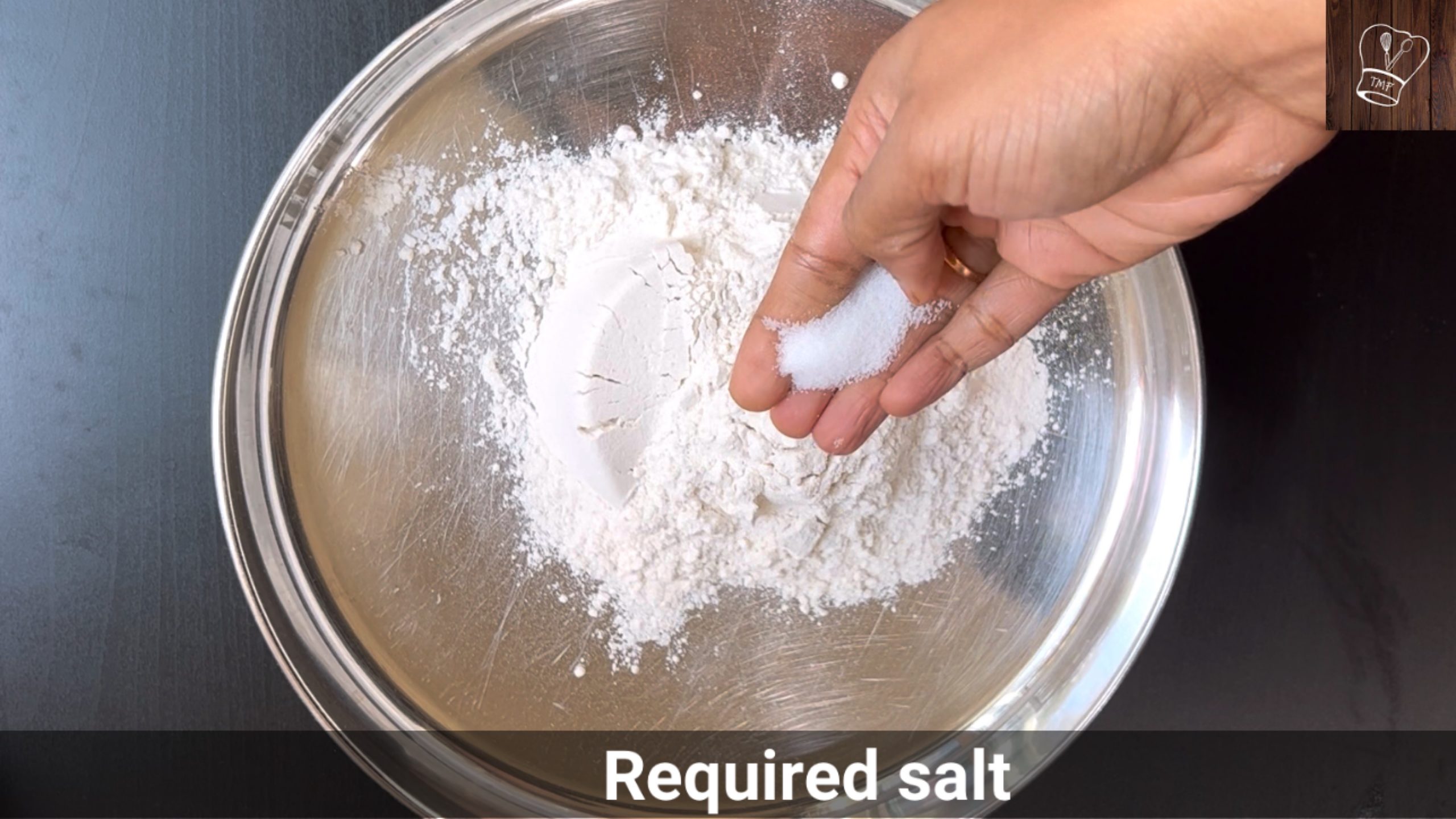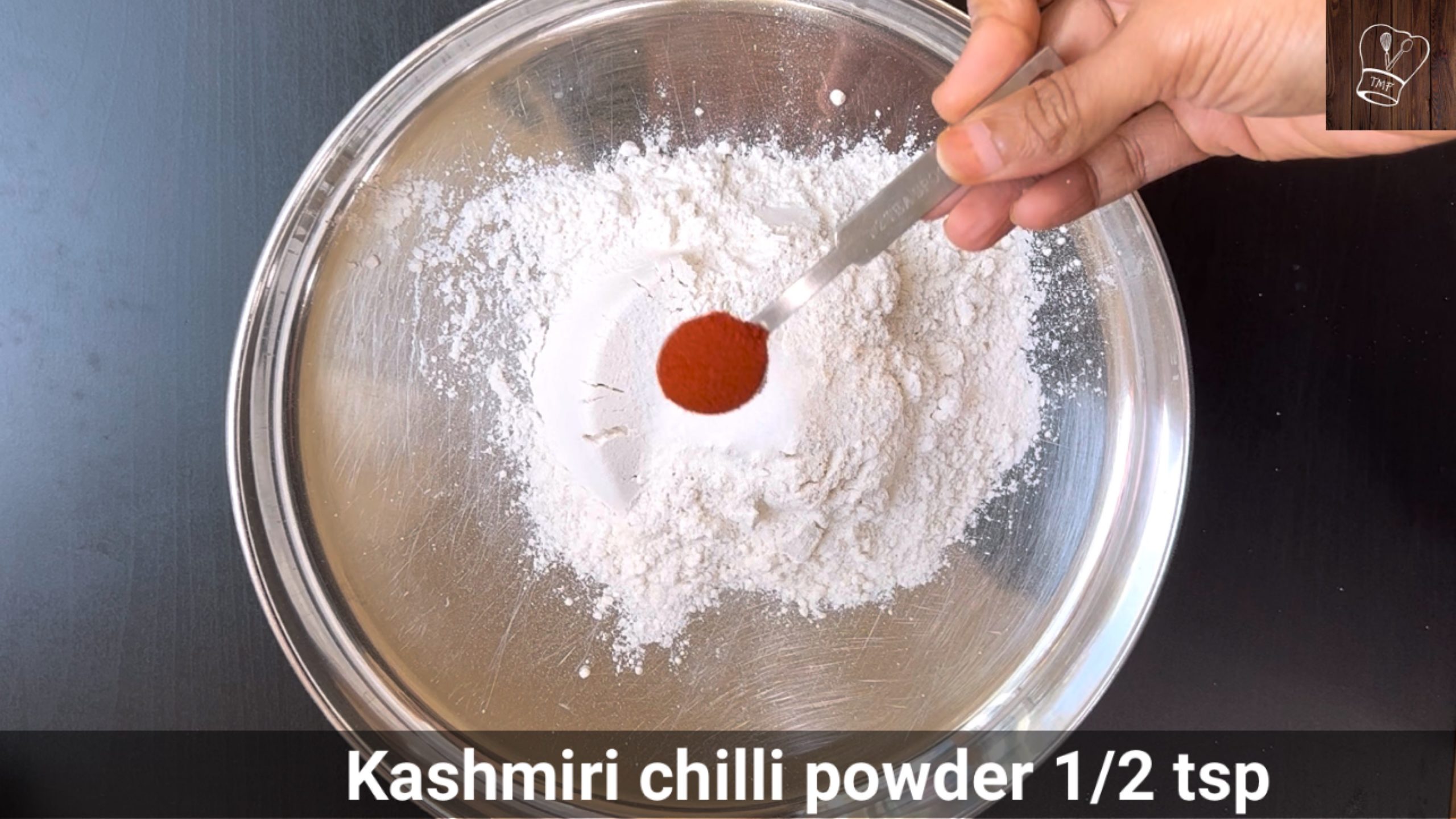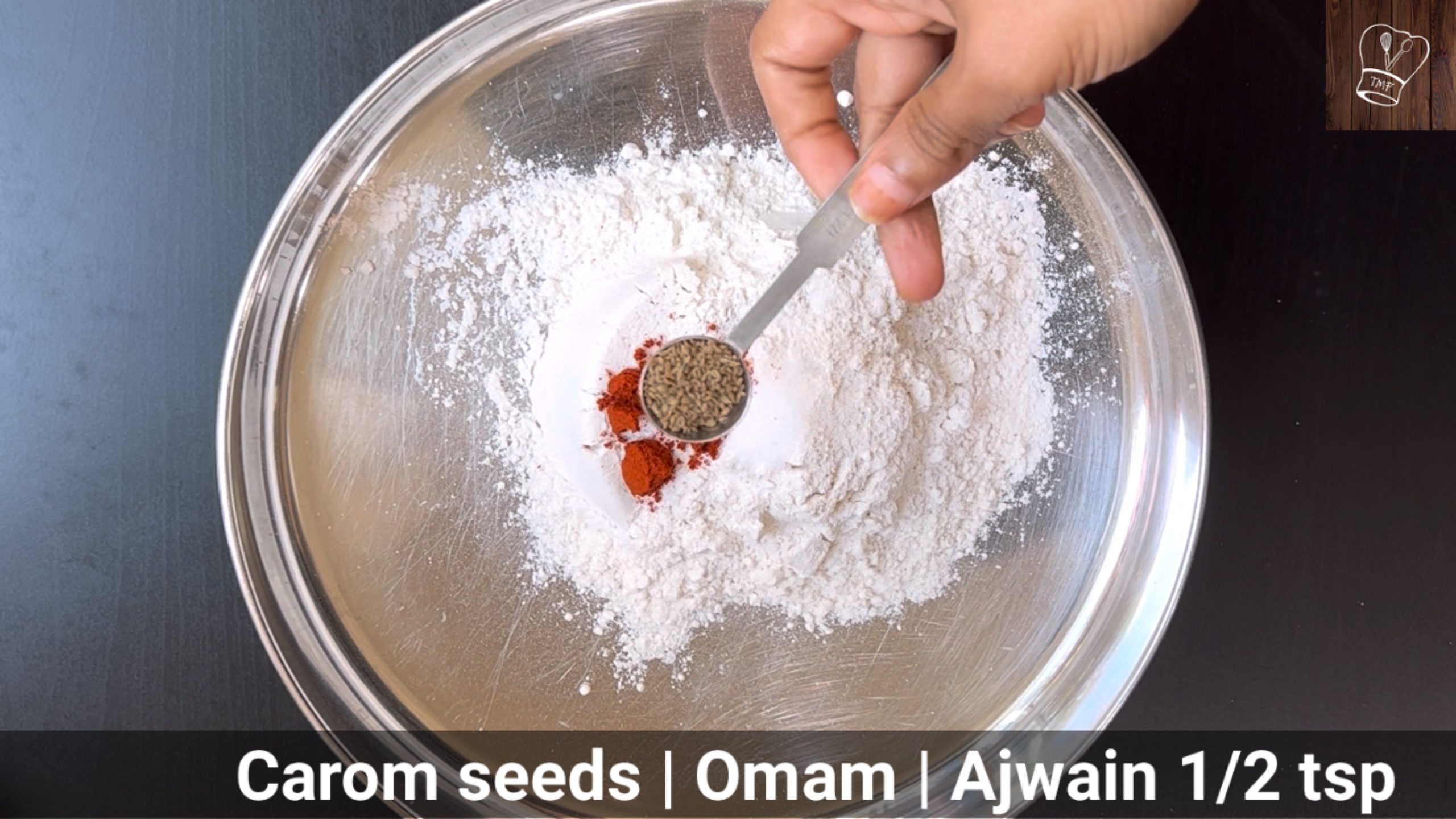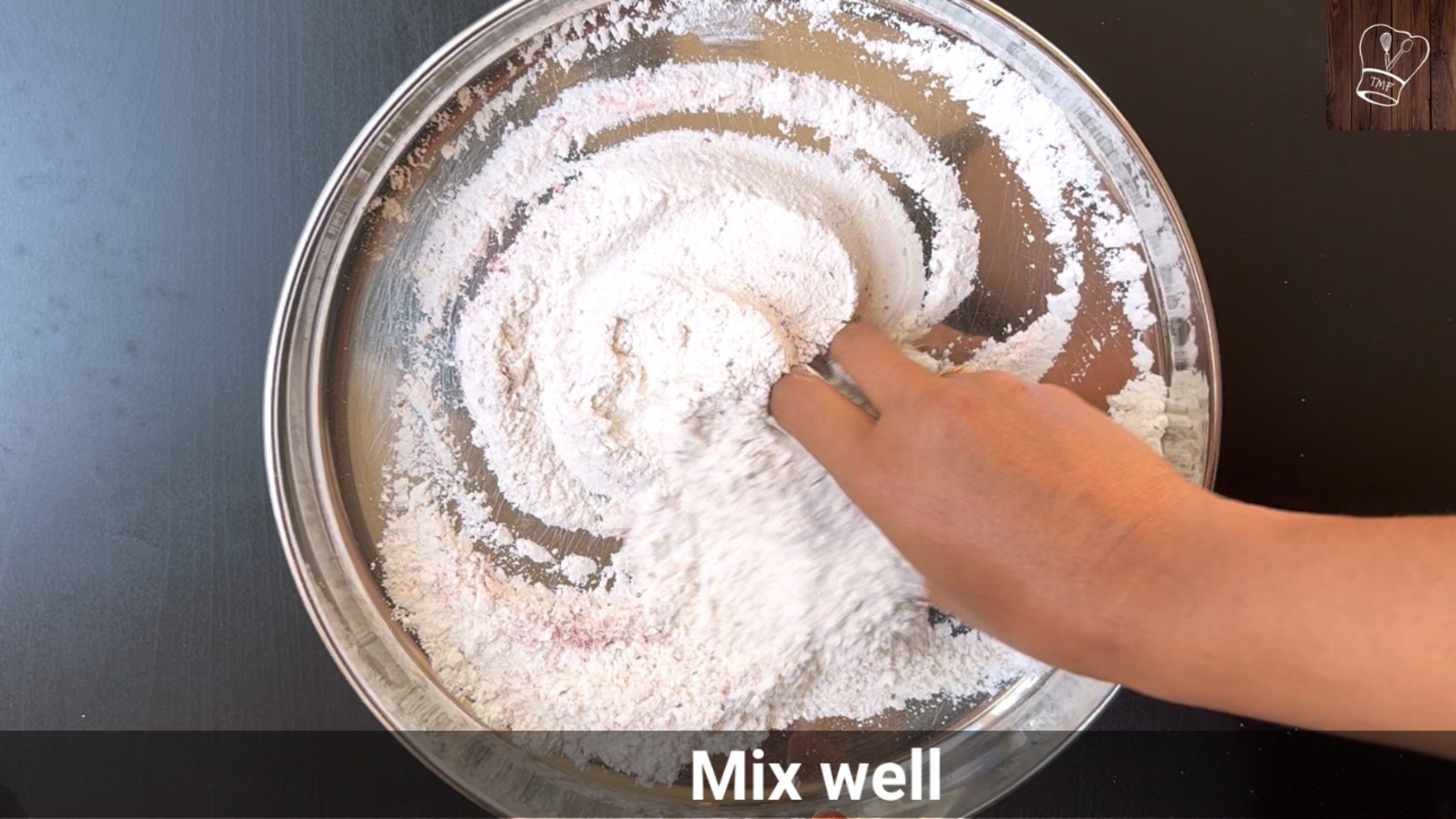 Heat 1 tablespoon of oil in a small pan (avoid piping hot) and add the hot oil to the flour mixture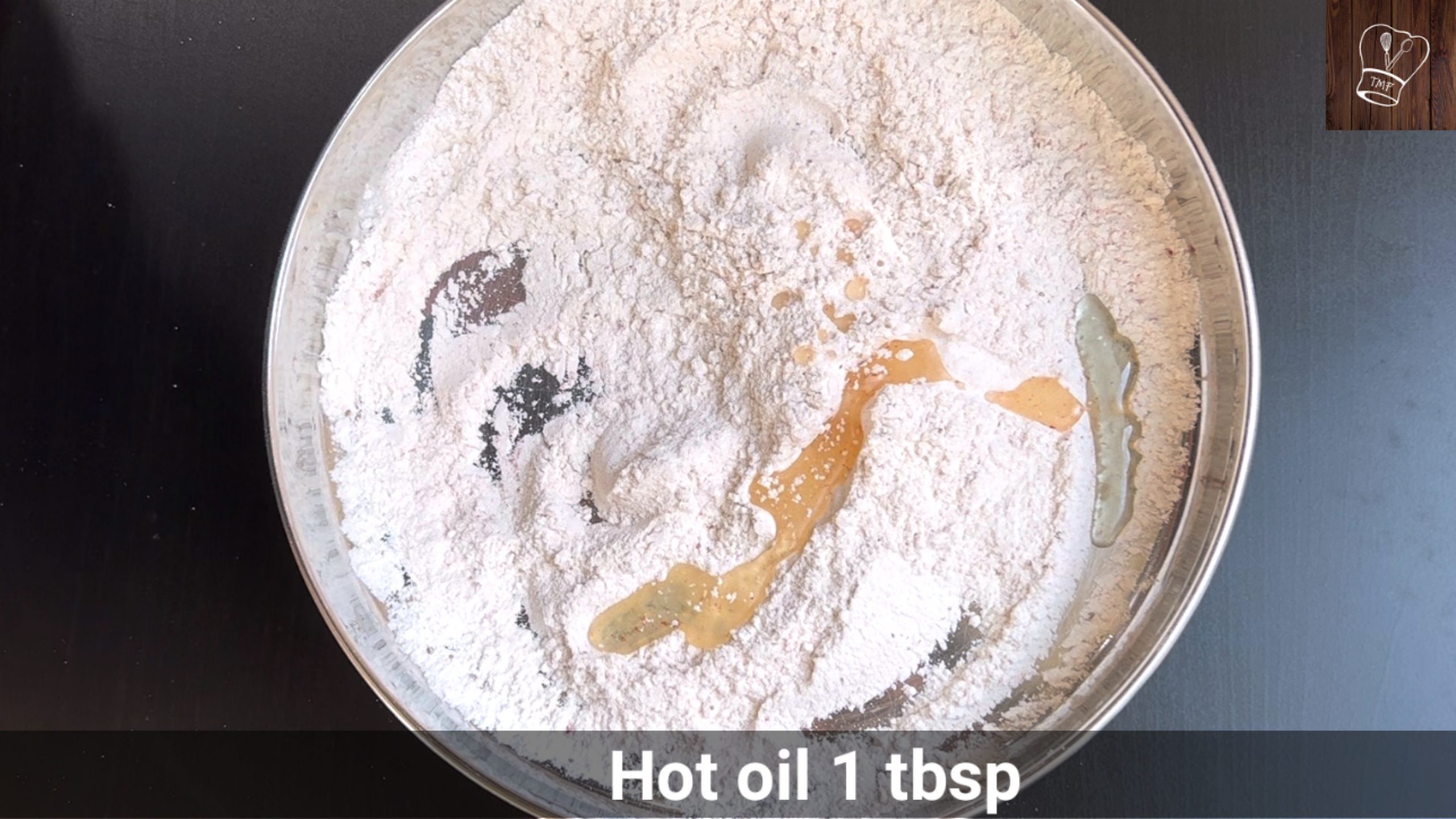 Add water little by little and make it into a pliable stiff crack free dough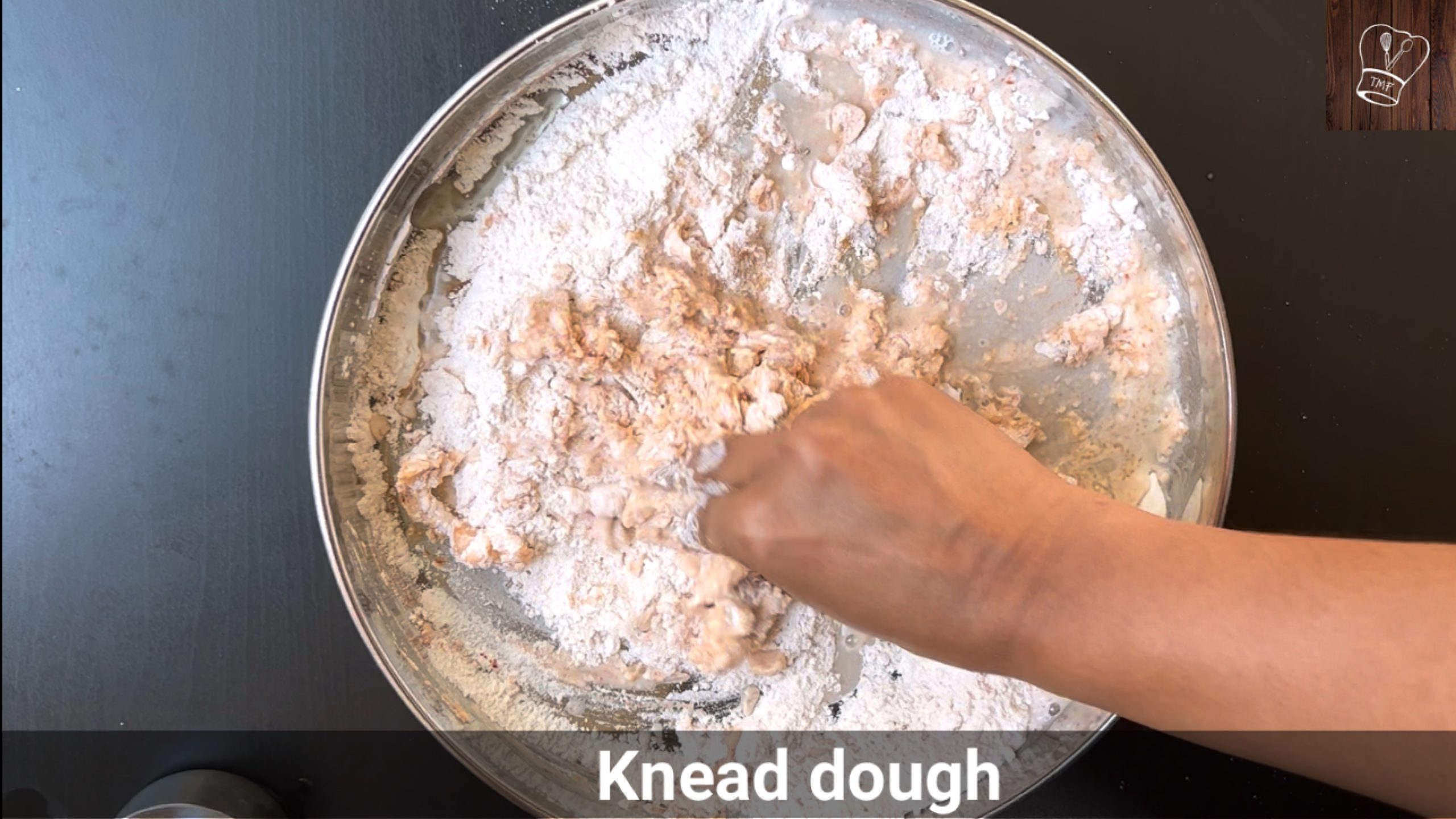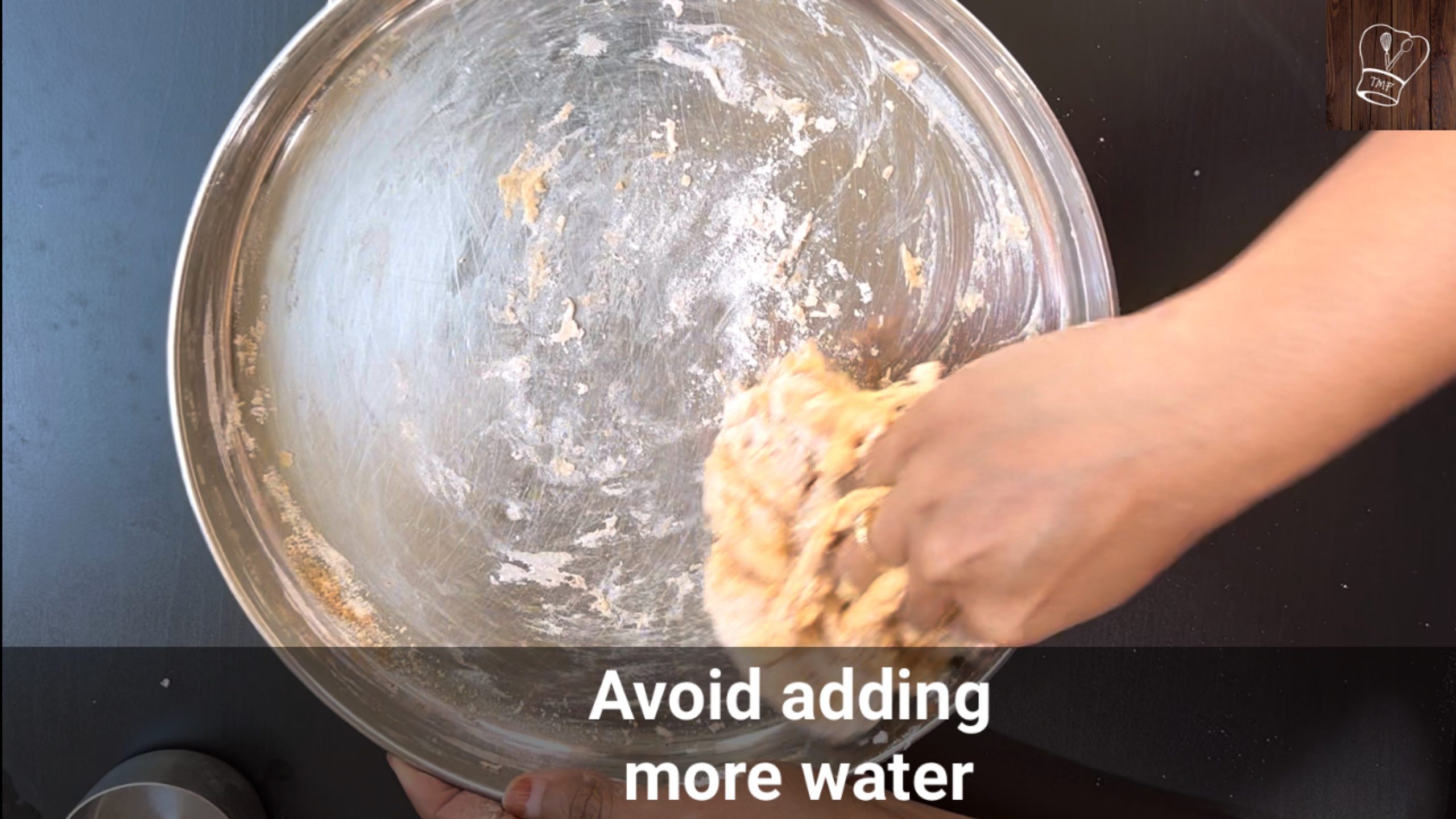 Cover the dough with a moist paper towel/ cloth and let it rest for at least half an hour
After resting, divide the dough into equal-sized balls

and roll the dough

You can

dust very little flour and roll

a thin chappathi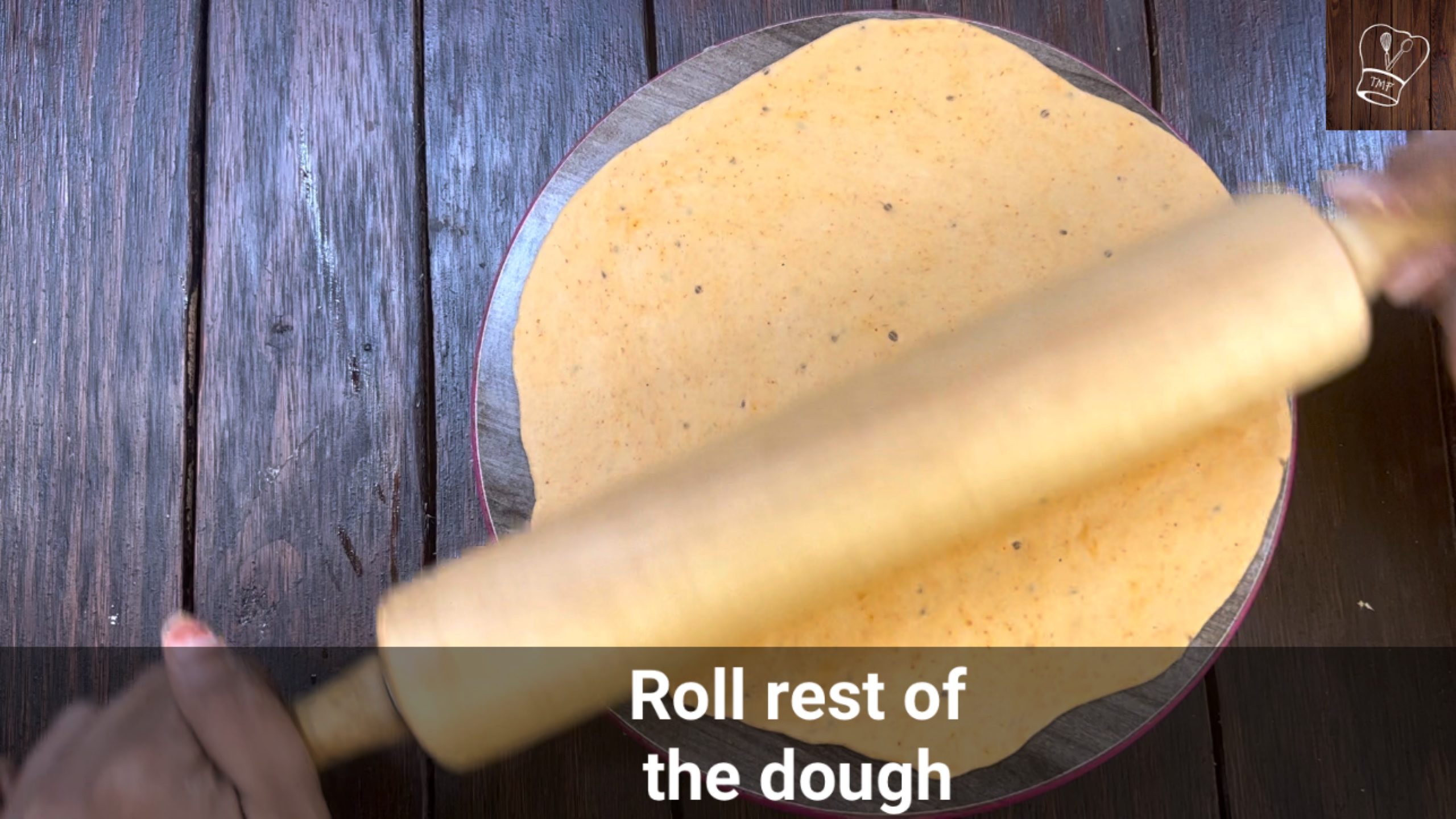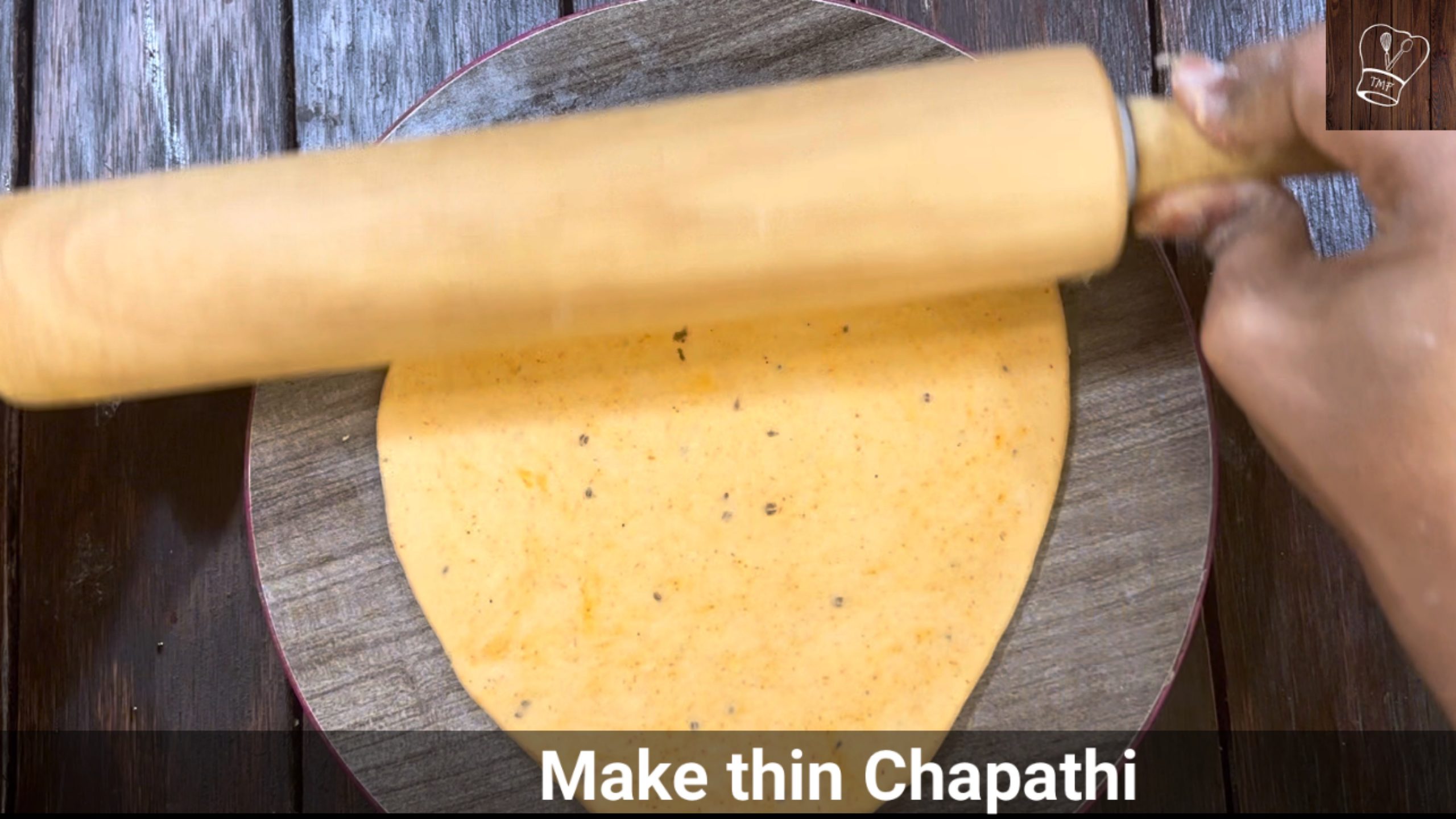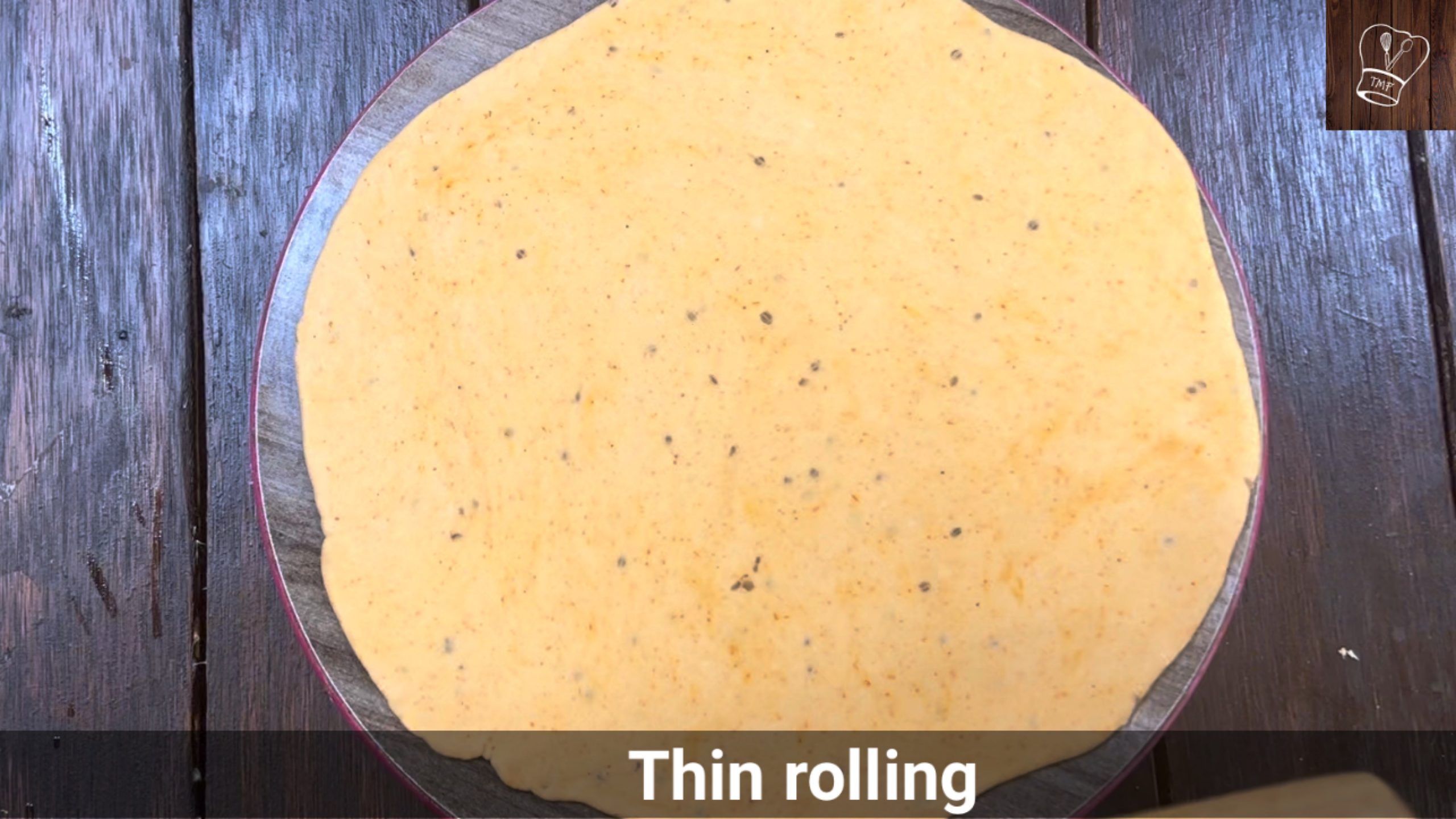 Using the pizza cutter or sharp knife and cut the rolled out dough into thin strips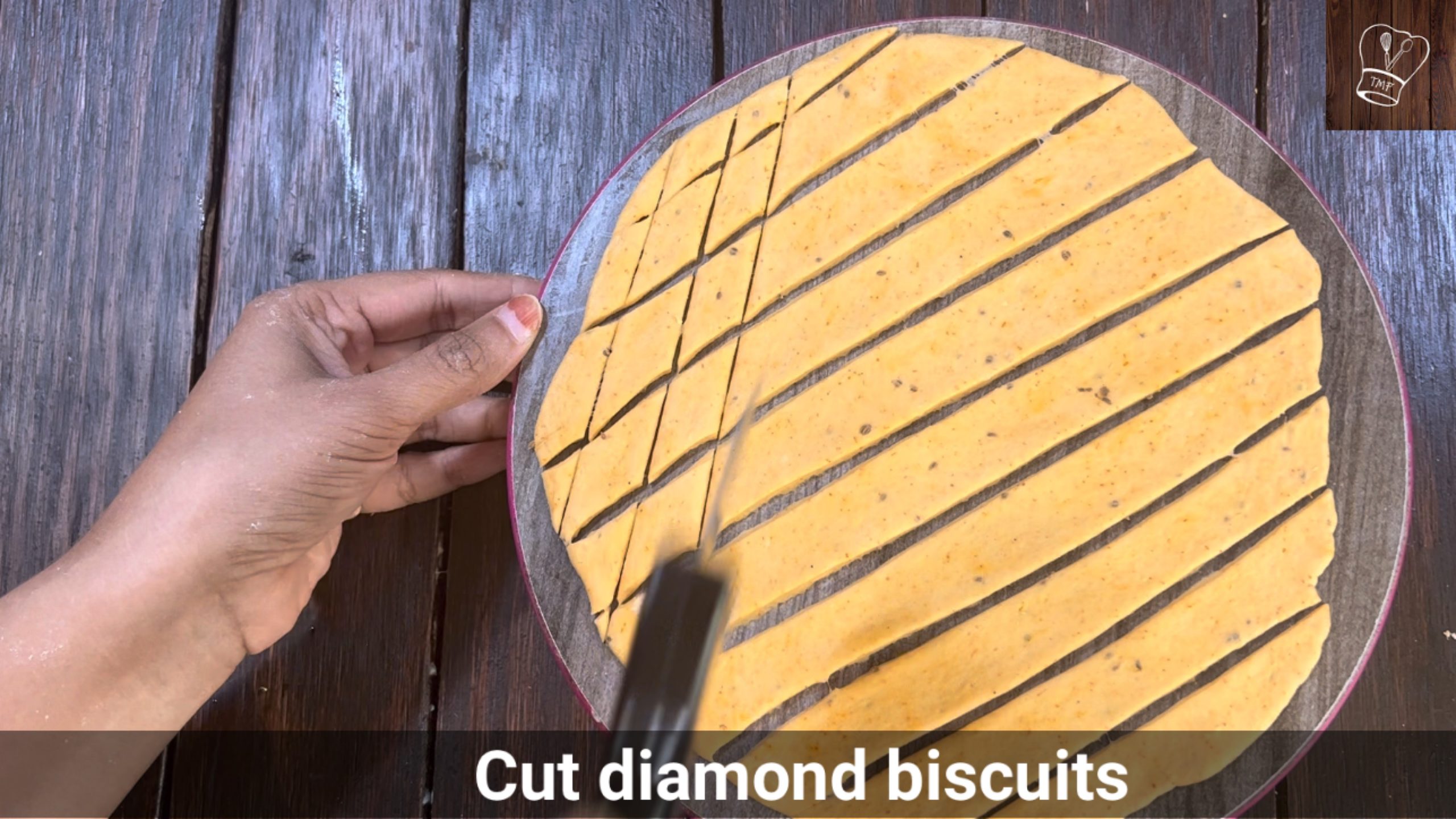 Cut diagonal strips to form a diamond shape. You can cut horizontal strips and make square or rectangle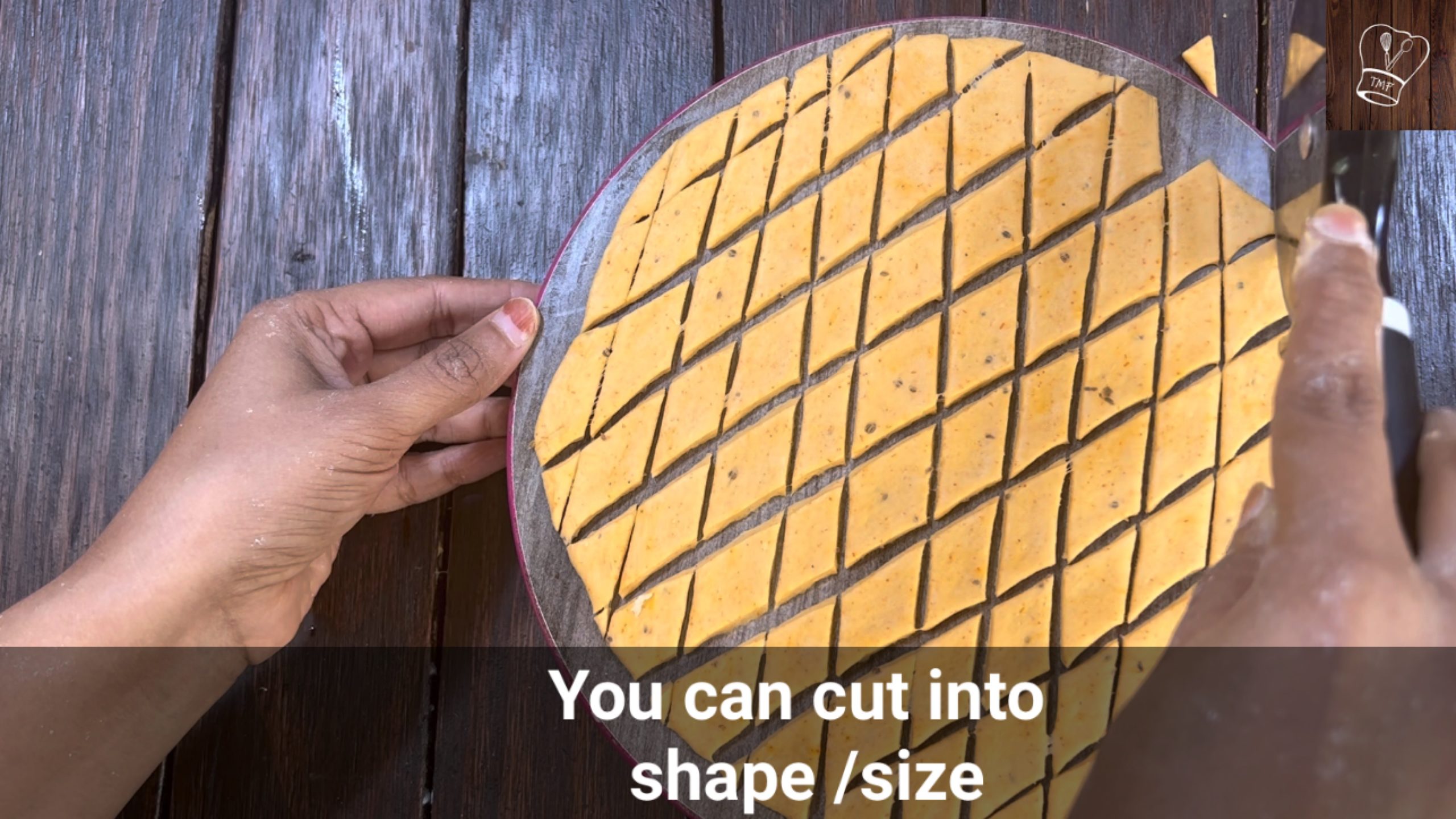 Carefully transfer the cut pieces and place them on a plate or parchment paper

Meanwhile, heat oil and roll the entire dough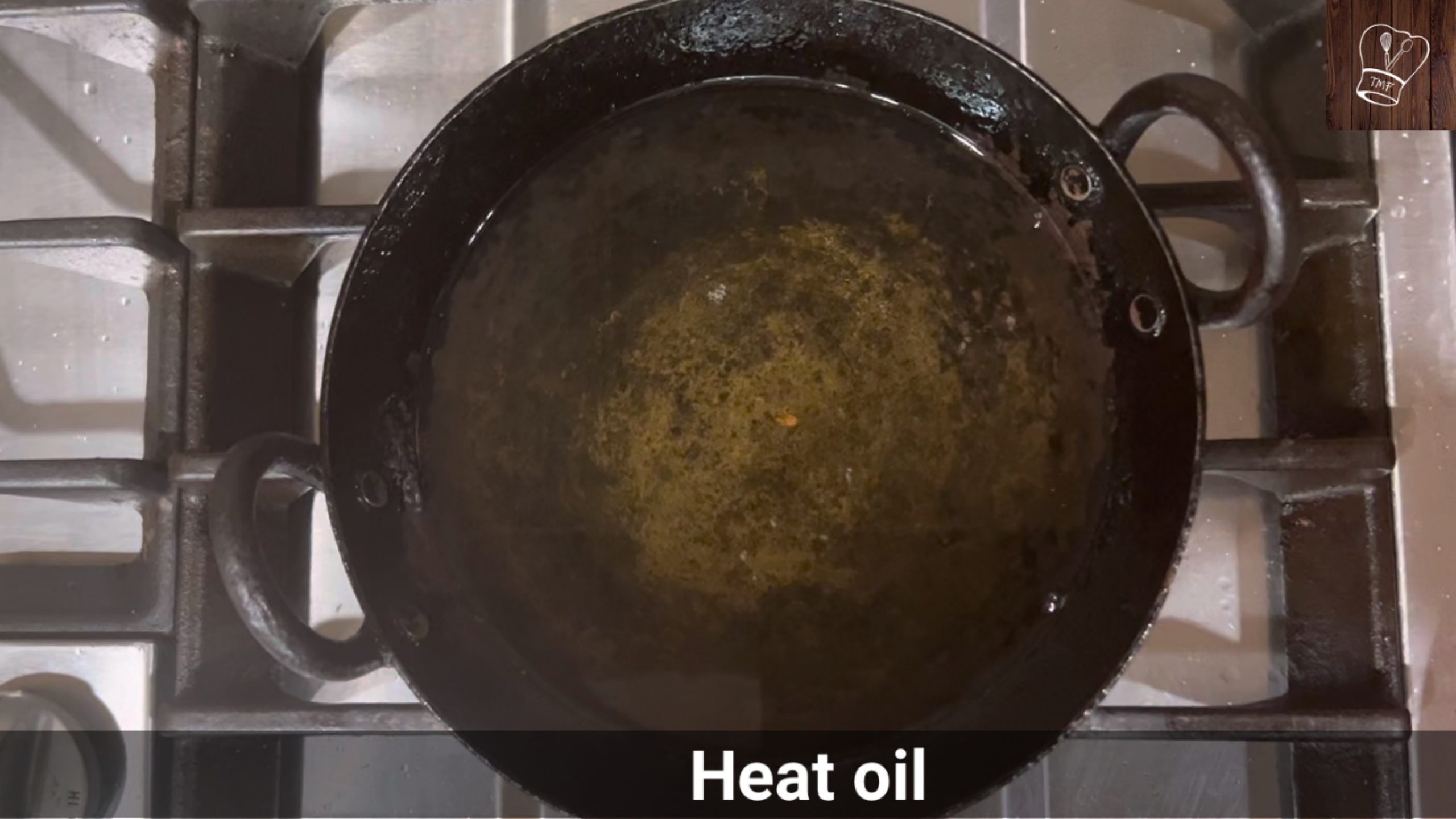 Check if oil is hot, add a small piece of the dough if it raises in a few seconds without changing color oil is at the right temperature

Fry the diamond biscuits in batches on low- medium flame,

flip in between for even frying. Fry golden brown and drain the diamond biscuit on an oil filter/ colander with a paper towel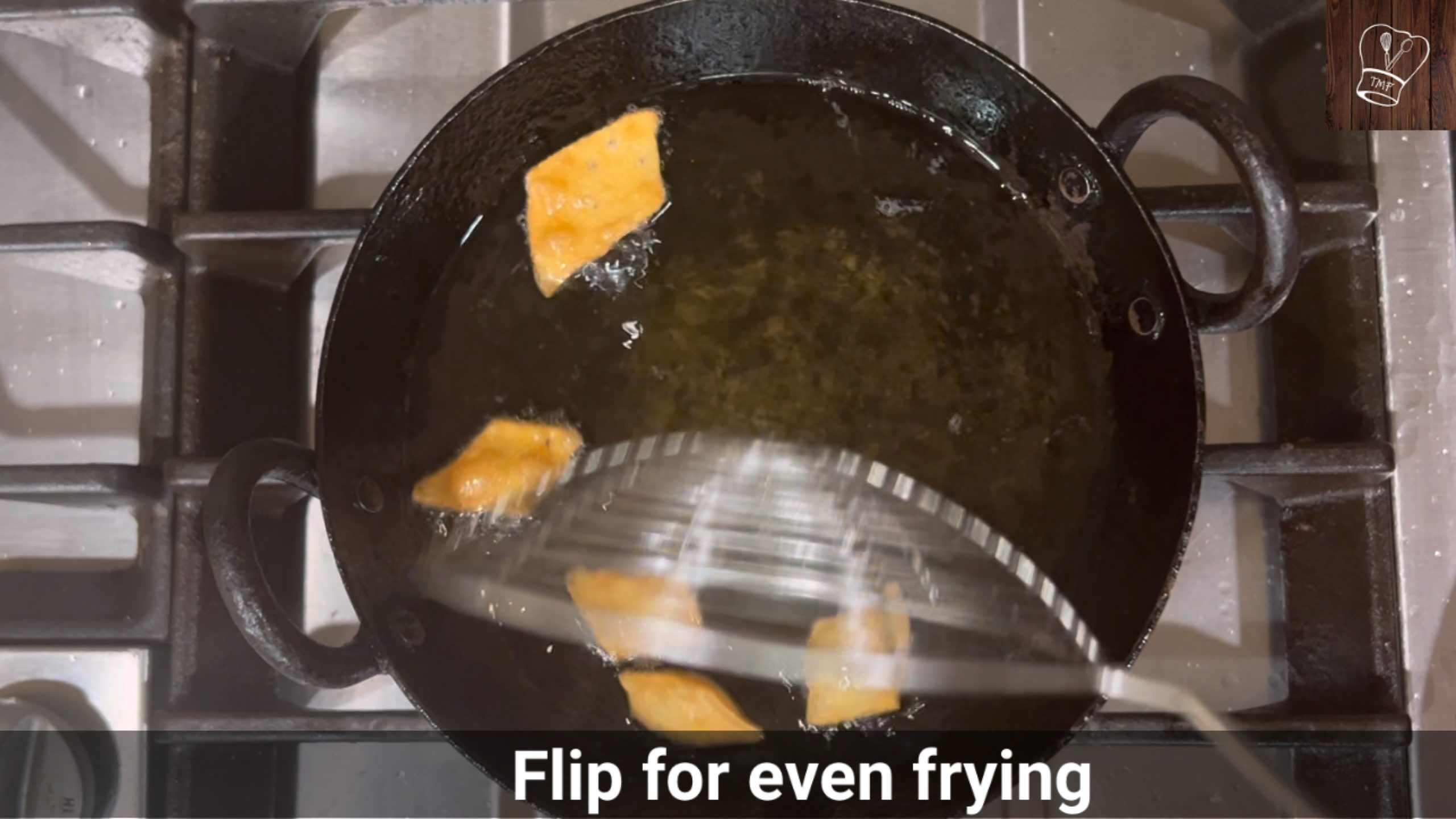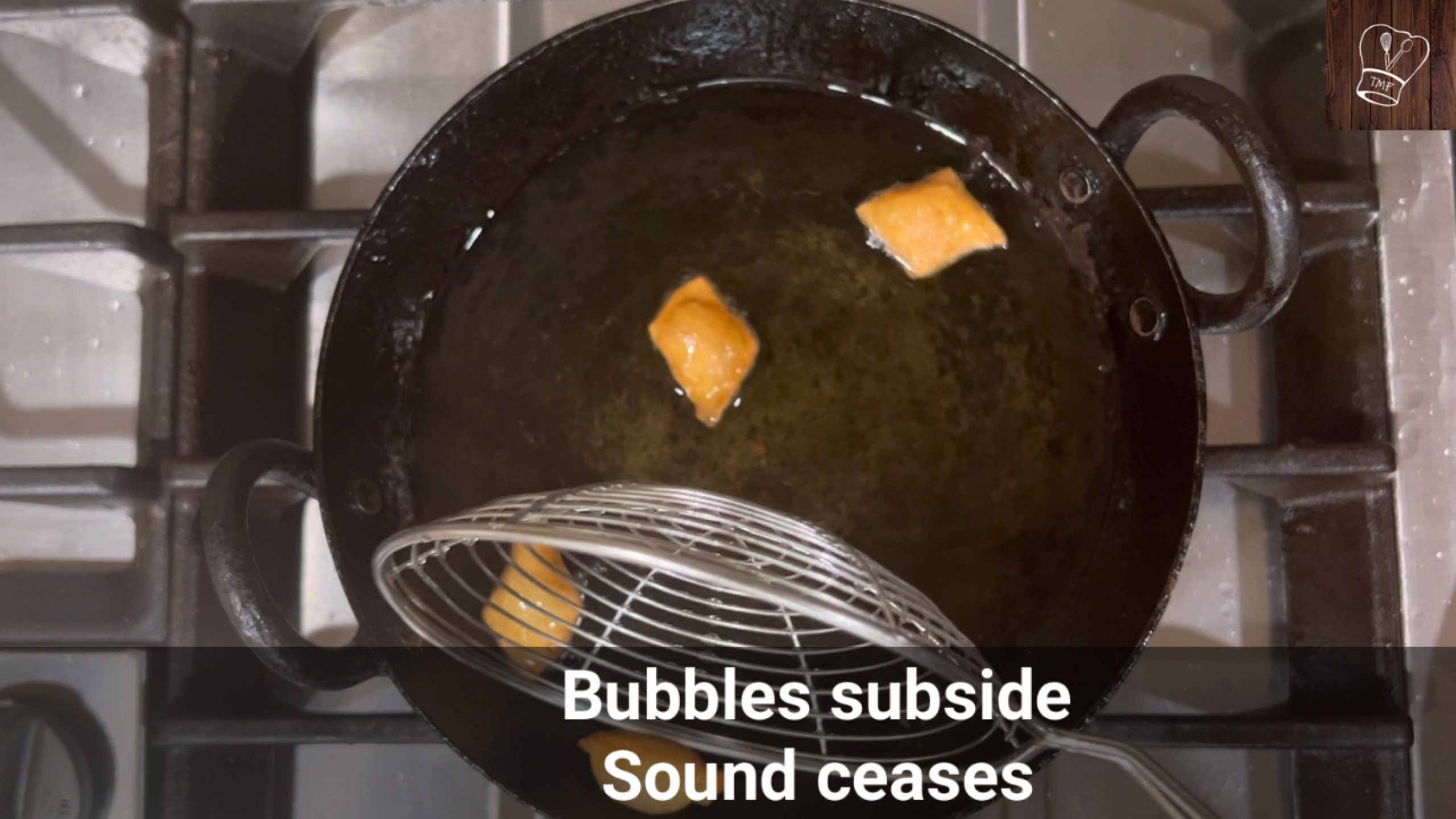 After they are cool, transfer them to an airtight container