Pasi paruppu sundal | payatham paruppu sundal | moong dal sundal | sundal recipe | Navaratri sundal step by step pictures and video recipe. You can also check out the Pasi paruppu sundal recipe. If you like this recipe pls SUBSCRIBE to my channel and check out other Sundal varieties in TMF
Pasi paruppu sundal | payatham paruppu Sunday | moong dal sundal is Protein rich kids friendly healthy Sundal. Tasty after-school snacks for kids. Flavorful pasi paruppu sundal is perfect for the Navaratri recipe.
Why Moong dal Sundal?
During Navaratri, if you are looking for a quick Sundal recipe, pasi paruppu sundal is one tasty option. I generally soak dal for 1 hour but if you forgot to soak you can just soak for additional time and prepare this Sundal. With leftover soaked dal, sundal can be prepared in less than 10 minutes.
Can I cook pasi paruppu in the pressure cooker or instant pot?
Personally, I like no mushy Payatham paruppu sundal hence I don't pressure cook dal. Even my toddler enjoys soft press dal texture. Based on your preferred texture you can add extra water and cook for additional time accordingly.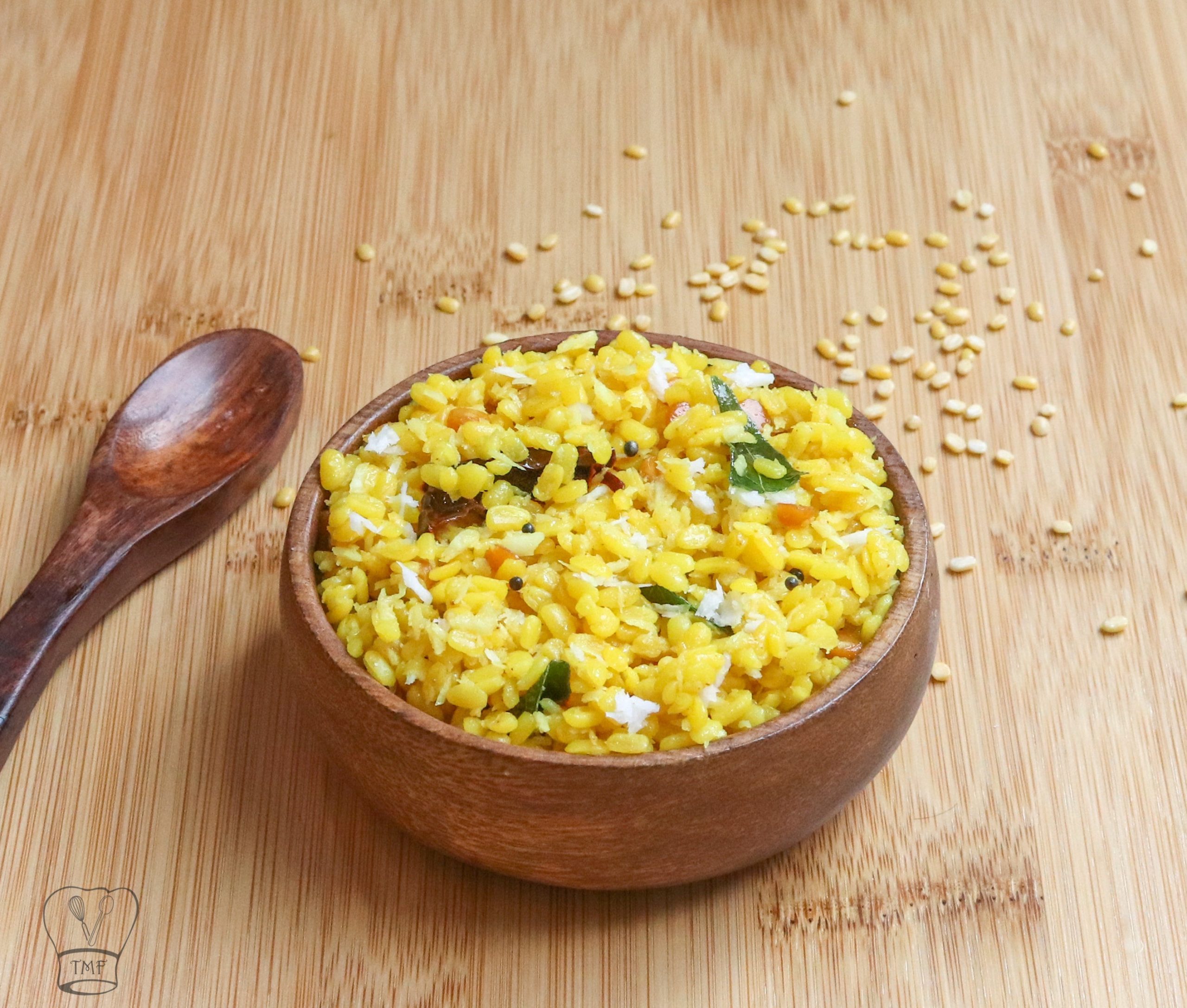 Do I need to measure water for soaking?
I prefer doing it as I don't cook moong dal with excess water and discard the water. To retain the nutrients I add water as required.
Is turmeric powder a must for sundal?
No, I like the appetizing color turmeric powder gives to the sundal hence I prefer adding it all the time. You can skip it according to your choice.
Why coconut oil for Sundal?
I like coconut oil flavor for coconut-based recipes. If you are not a big fan of coconut oil, you can use any cooking oil of your choice.
Should I deseed chili?
No, to make it toddler-friendly I prefer deseeding chilli.
Kids after school snacks collection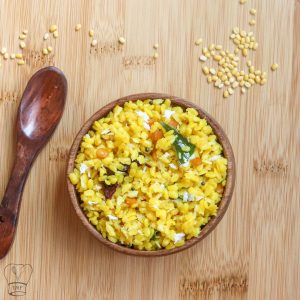 Payatham Paruppu Sundal | Pasi Paruppu Sundal| Moong dal Sundal
Pasi paruppu sundal is loaded with protein. Moong dal sundal is healthy snacks for kids. If you have leftover cooked dal, payatham paruppu sundal can be prepared within 10 minutes.
Print
Pin
Comment
Ingredients
Cook dal
1/2

cup

Moong Dal

1

cup

water

1/4

teaspoon

turmeric powder

required salt

2

drops of sesame oil
Temper:
1

tablespoon

coconut oil

1/4

teaspoon

mustard seeds

1/2

tablespoon

chana dal

1

green chilli

deseeded

1

red chilli

deseeded

Asafeotida generous portion
Sundal
2

+ 1 tablespoon coconut

Asafeotida generous portion
Instructions
Wash and  moong dal in 1 cup of hot water for 1 hour

Transfer to a colander saves the soaked water for cooking dal.  keep aside dal

Add water to the pan and turn on the stove on medium flame

Furthermore, add turmeric powder, required salt, and boil

When water boils well add soaked dal and few drops of sesame oil

Cover and cook for 2 minutes, mix well and continue cooking uncovered for 5-6 minutes

Stir occasionally to prevent dal from sticking to the bottom of the pan (cooking time may slightly vary)

I cook till the soft press stage. if you prefer mushy dal, add extra water and cook for extra time

Turn off the stove and transfer the cooked dal to the colander

Add oil to the pan and when oil is hot add the ingredients listed under  "to temper" except asafoetida and let the mustard seed crackle

furthermore, add asafoetida and turn down the flame to the lowest flame

Add cooked dal, 2 tablespoon of coconut, and cook for 2 minutes

Finally add 1 tablespoon of coconut and asafoetida, mix well and turn off the stove
Video
Ingredients:
Cook dal
1/2 cup Moong Dal
1 cup water
1/4 teaspoon turmeric powder
required salt
2 drops of sesame oil
Temper:
1 tablespoon coconut oil
1/4 teaspoon mustard seeds
1/2 tablespoon chana dal
1 green chilli, deseeded
1 red chilli, deseeded
Asafoetida generous portion
Sundal
2 + 1 tablespoon coconut
Asafoetida generous portion
how to make pasi paruppu Sunday with step by step pictures :
Wash and moong dal in 1 cup of hot water for 1 hour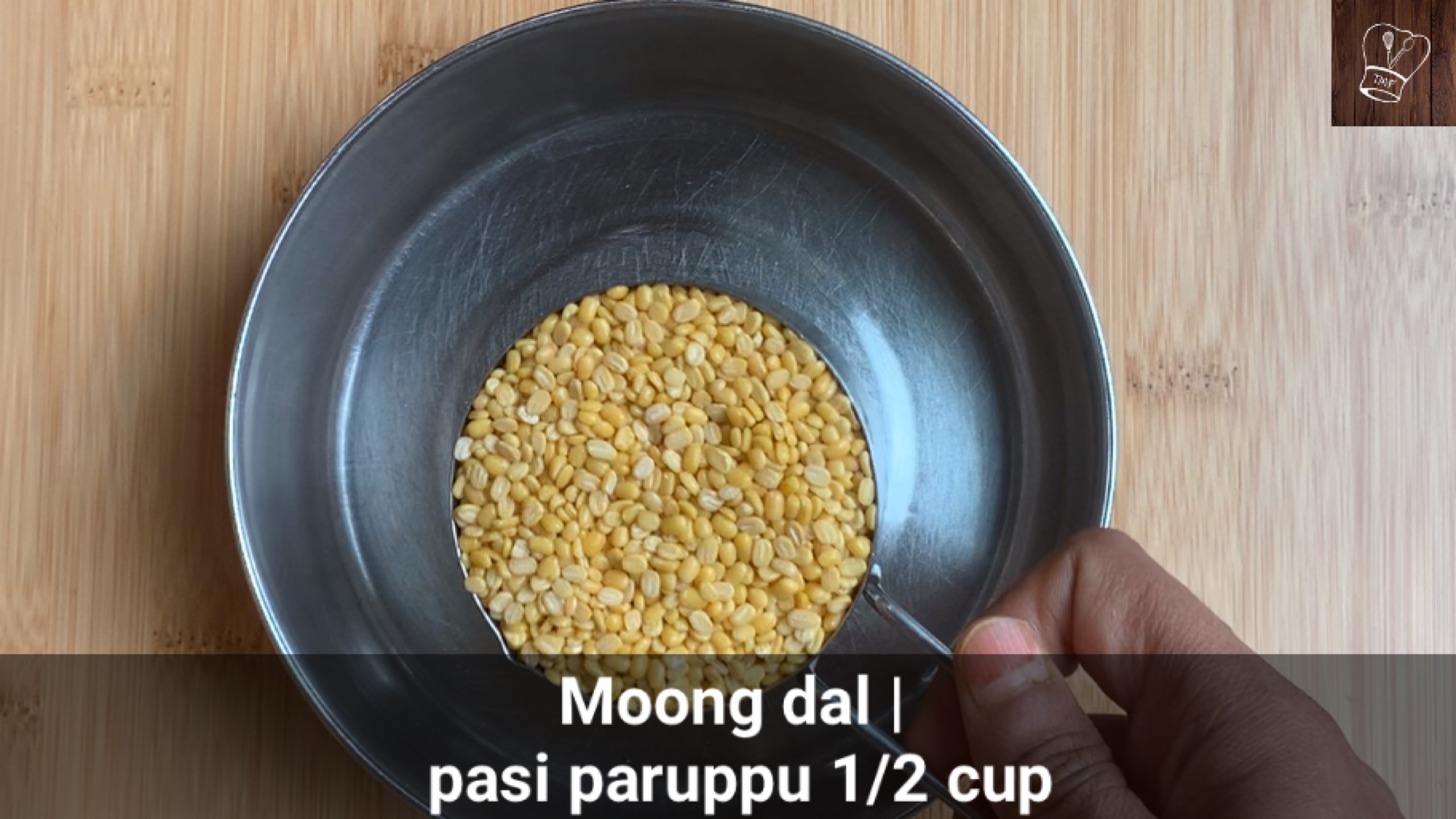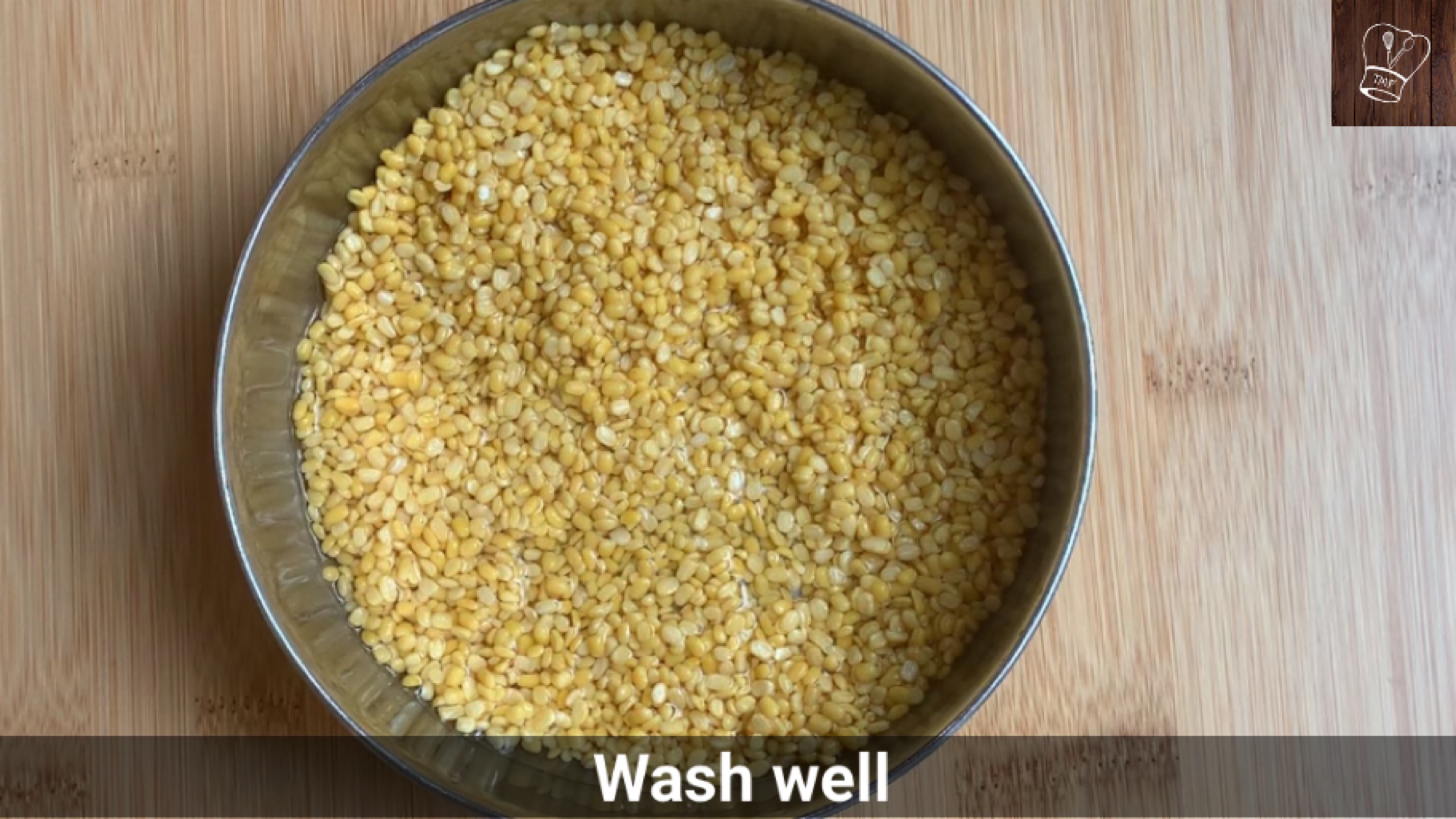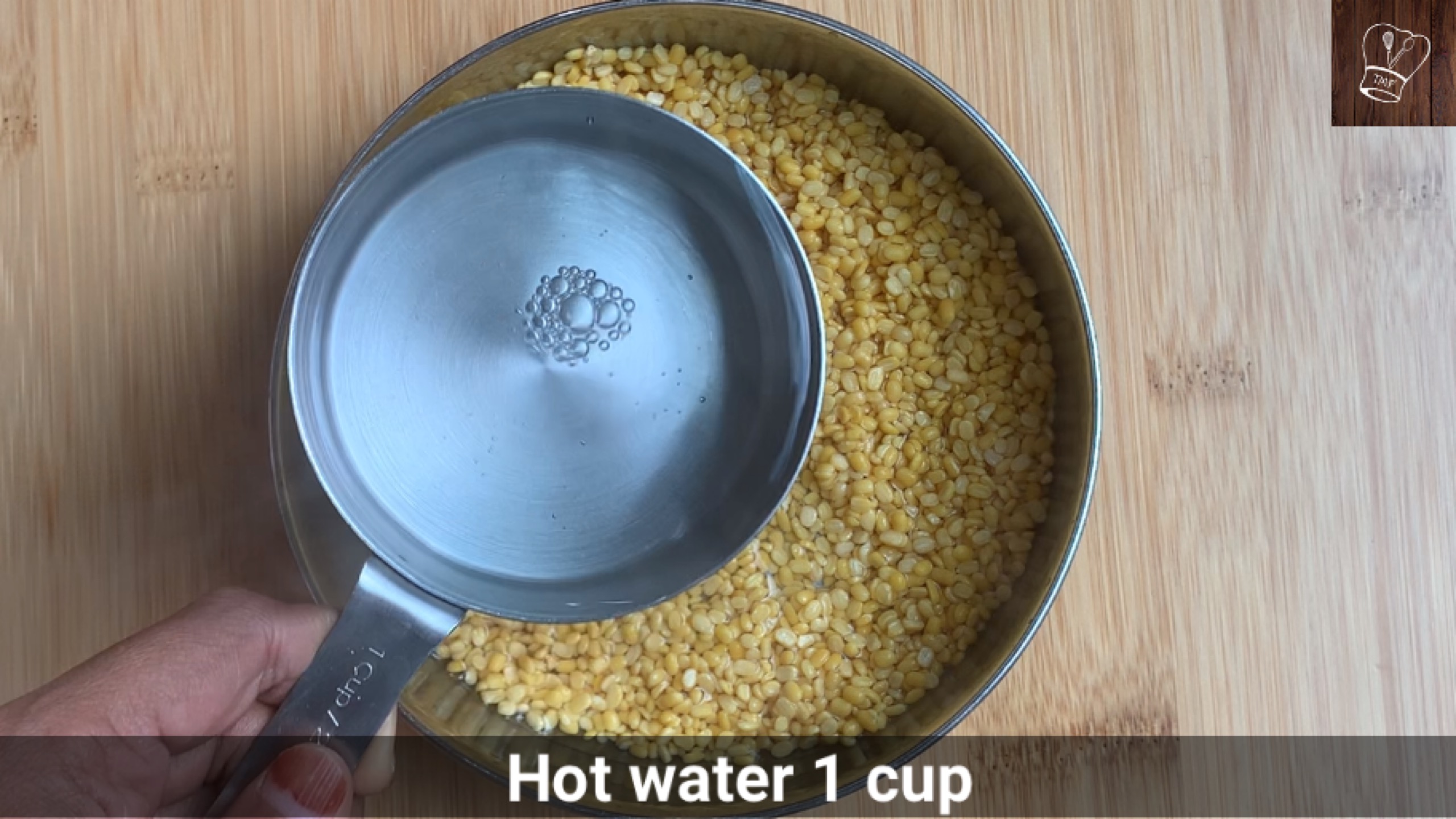 Transfer to a colander saves the soaked water for cooking dal. keep aside dal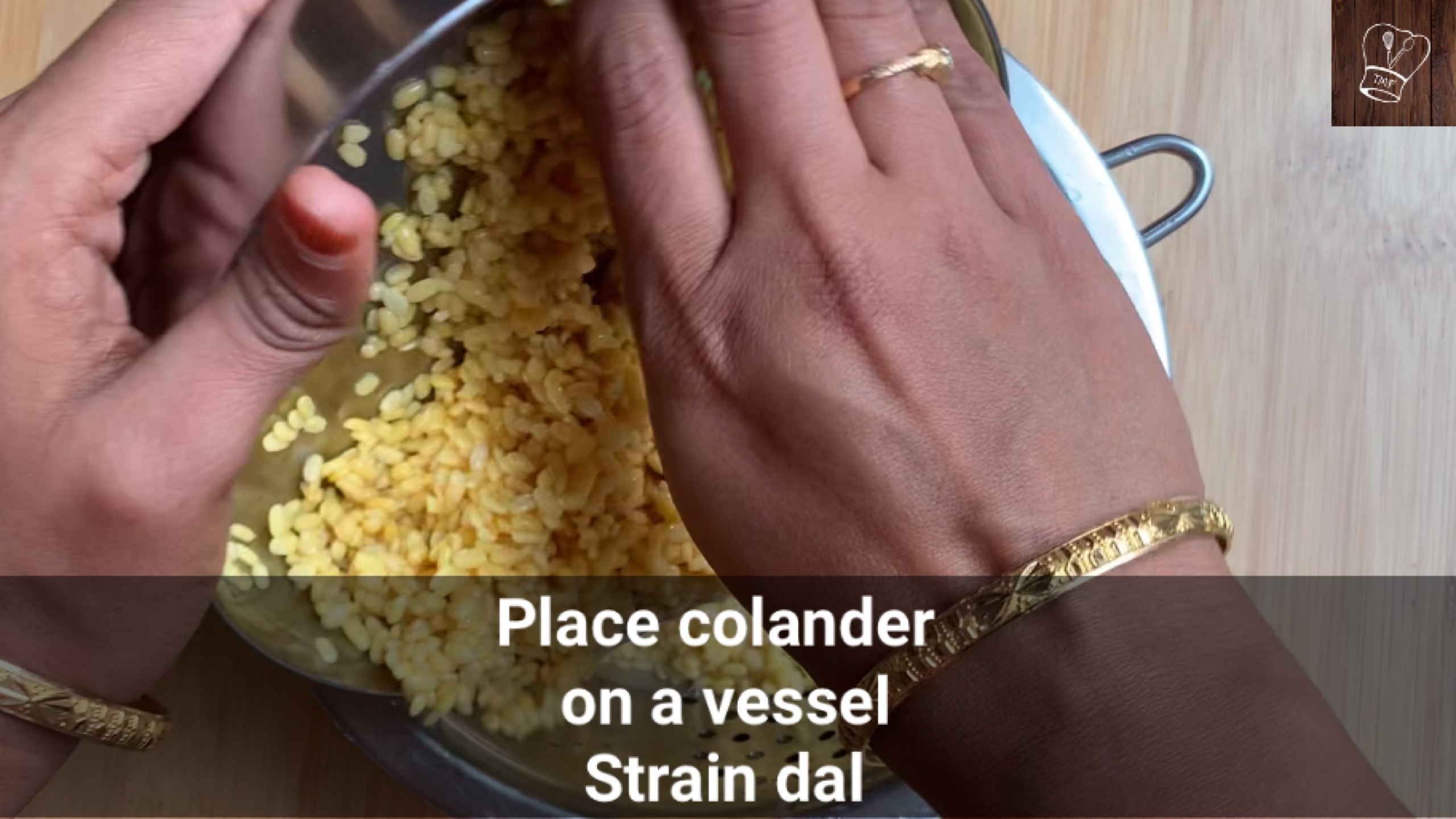 Add water to the pan and turn on the stove on medium flame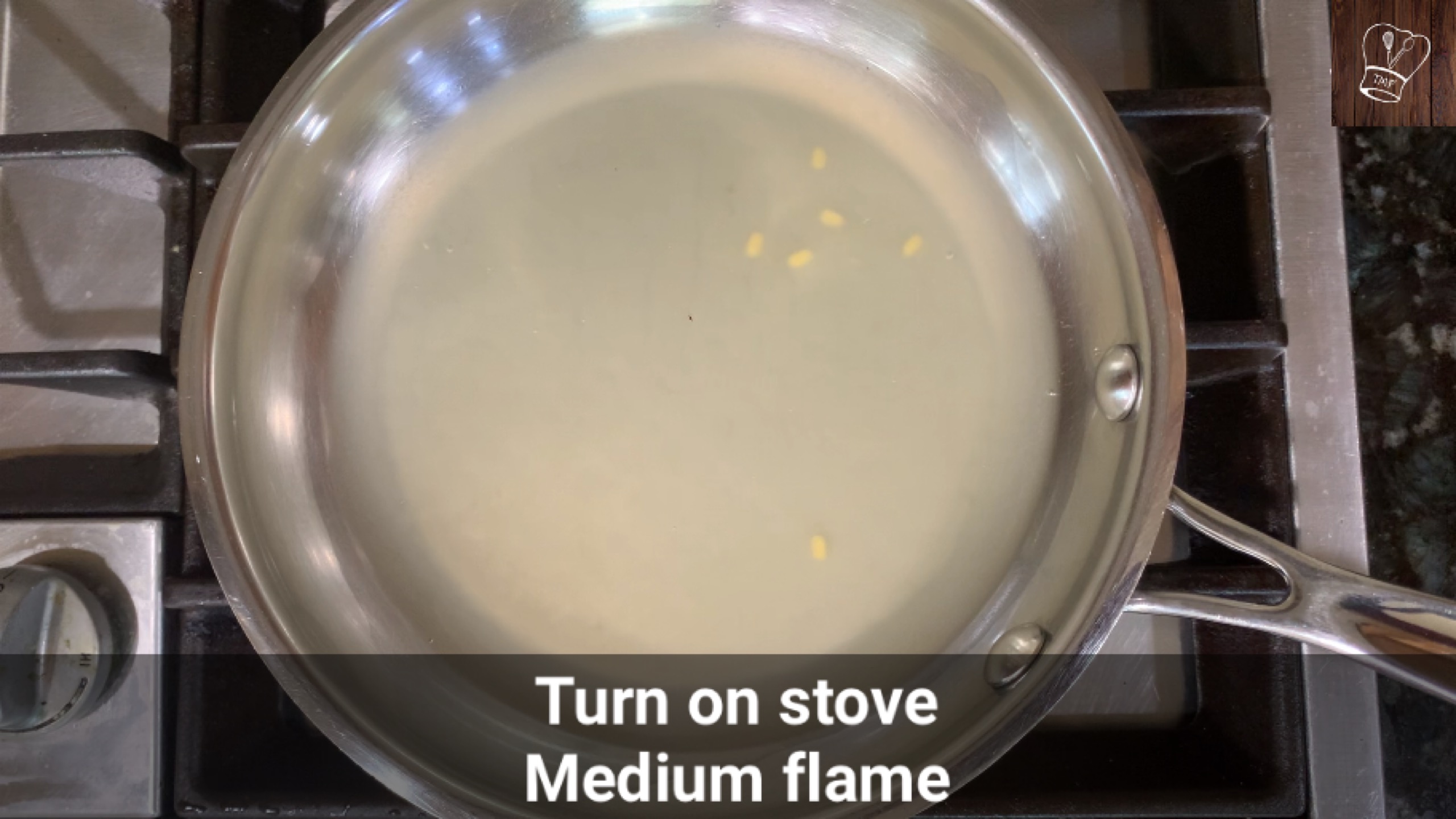 Furthermore, add turmeric powder, required salt, and boil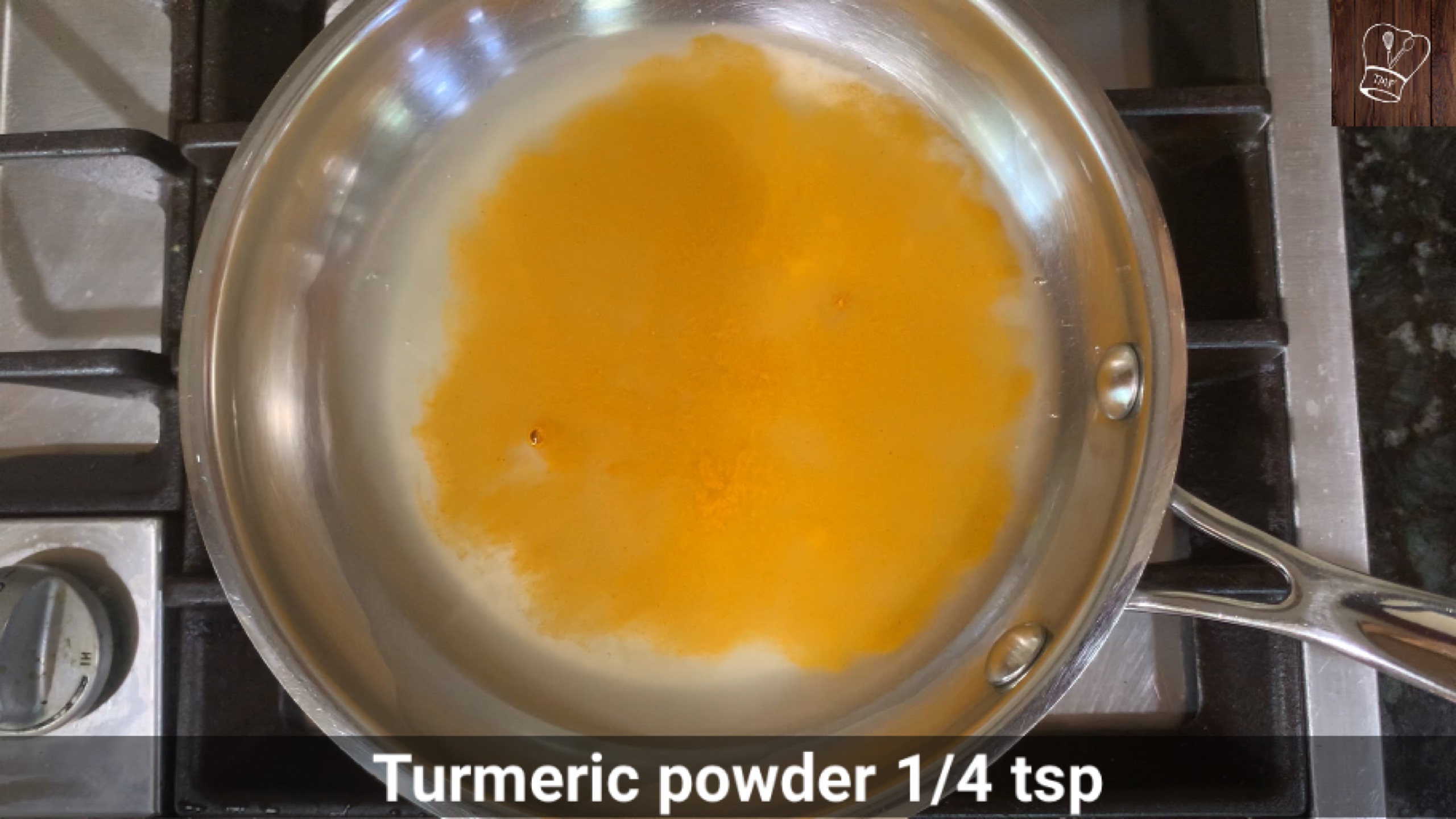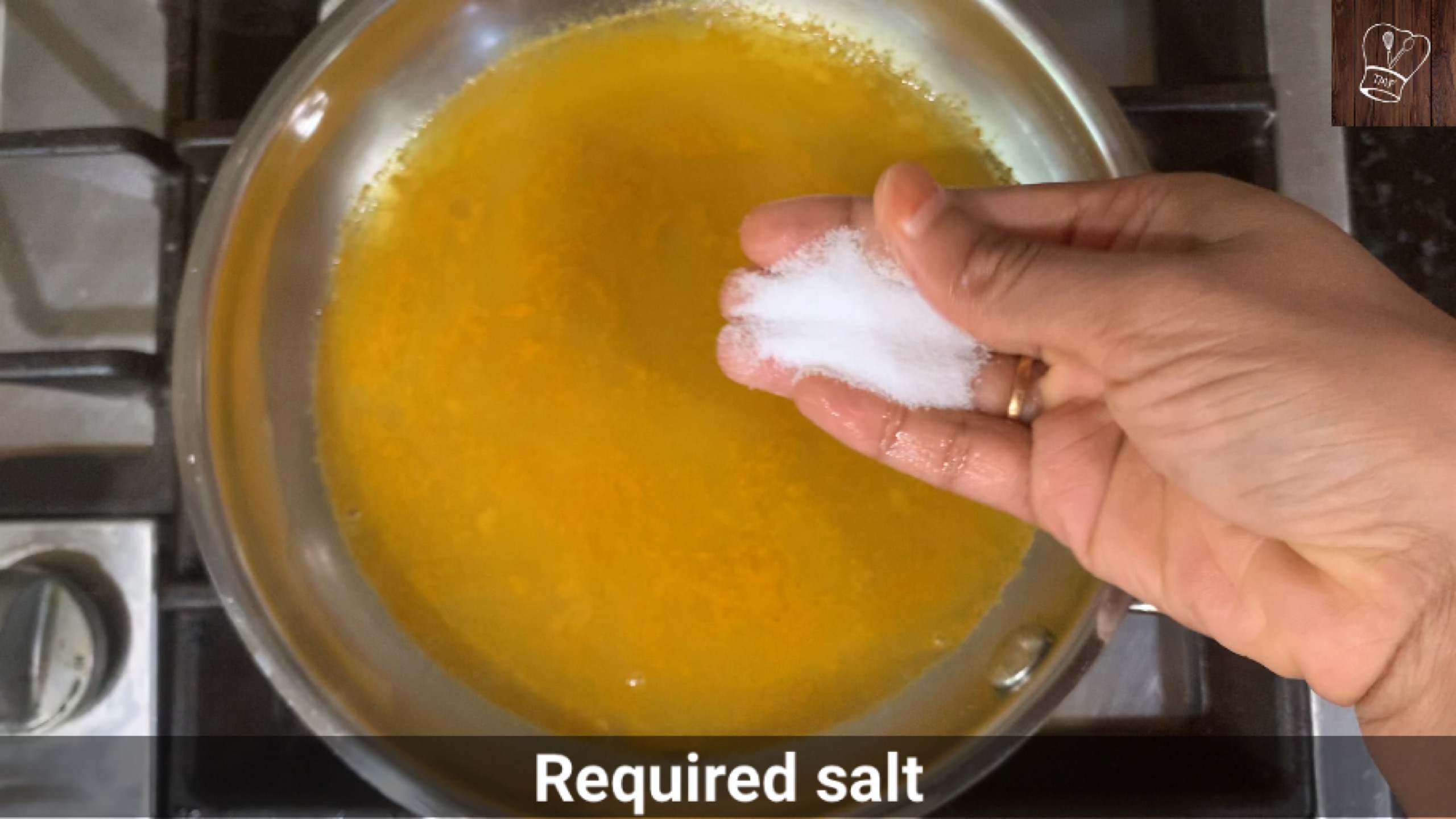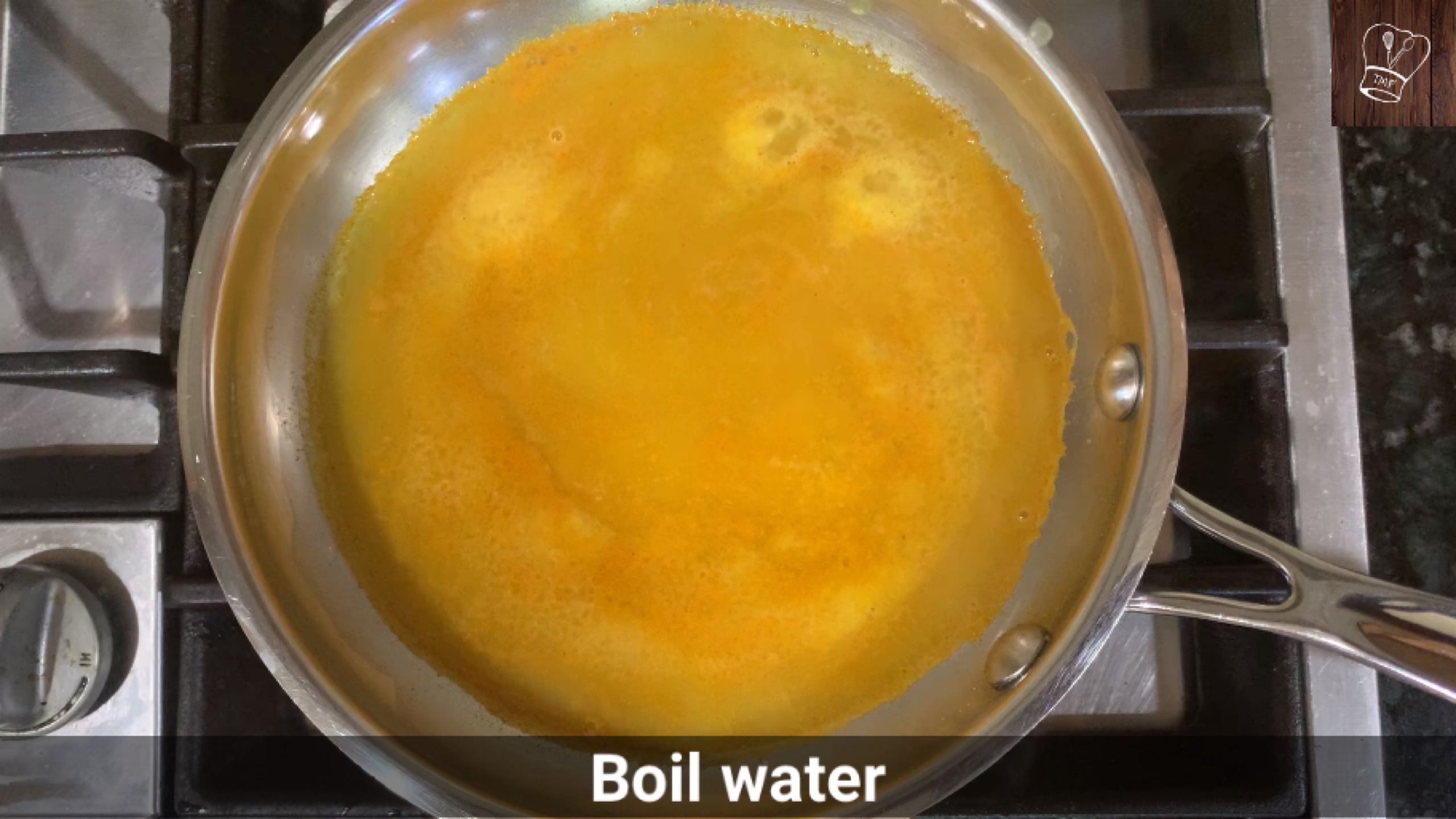 When water boils well add soaked dal and few drops of sesame oil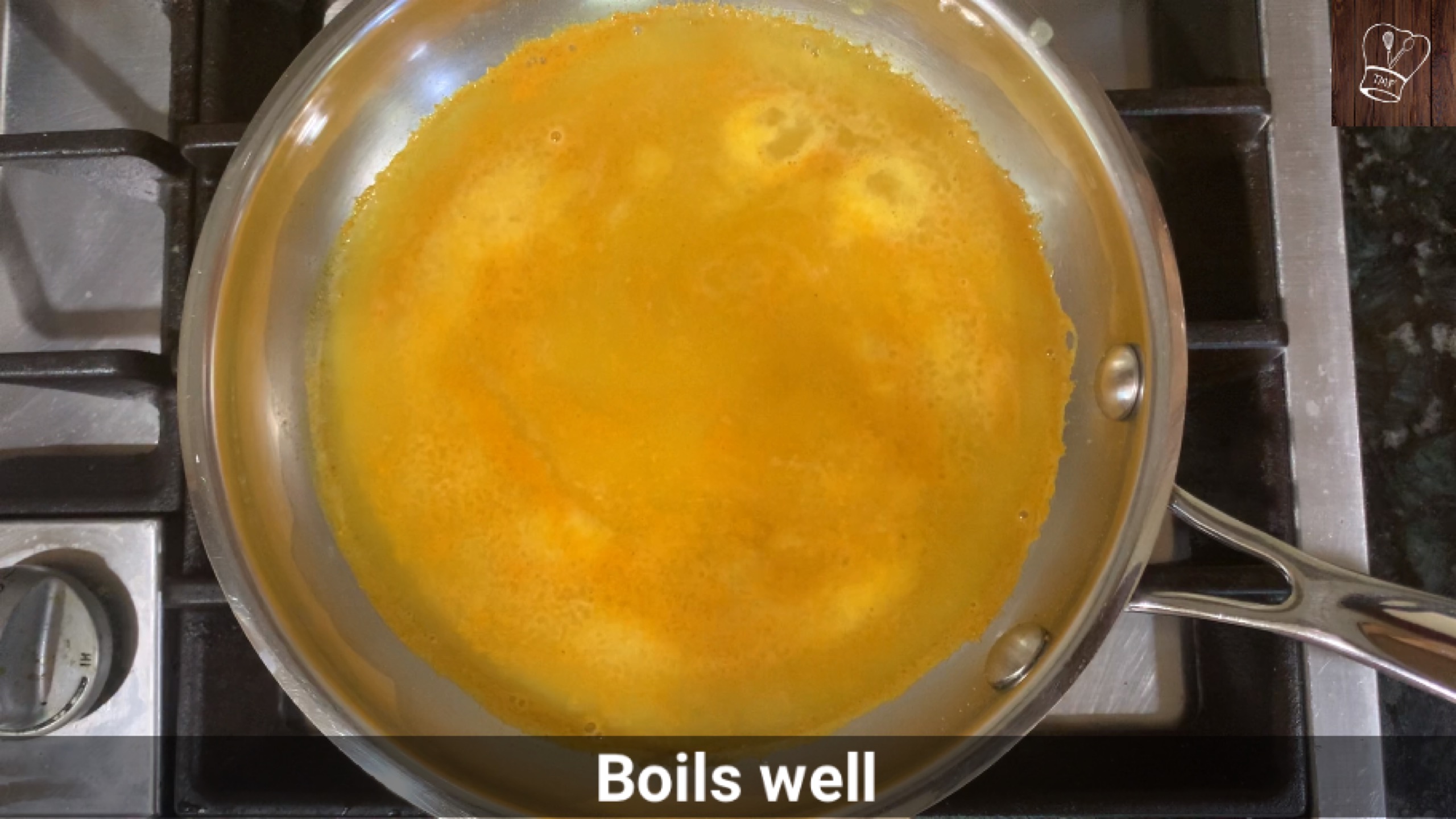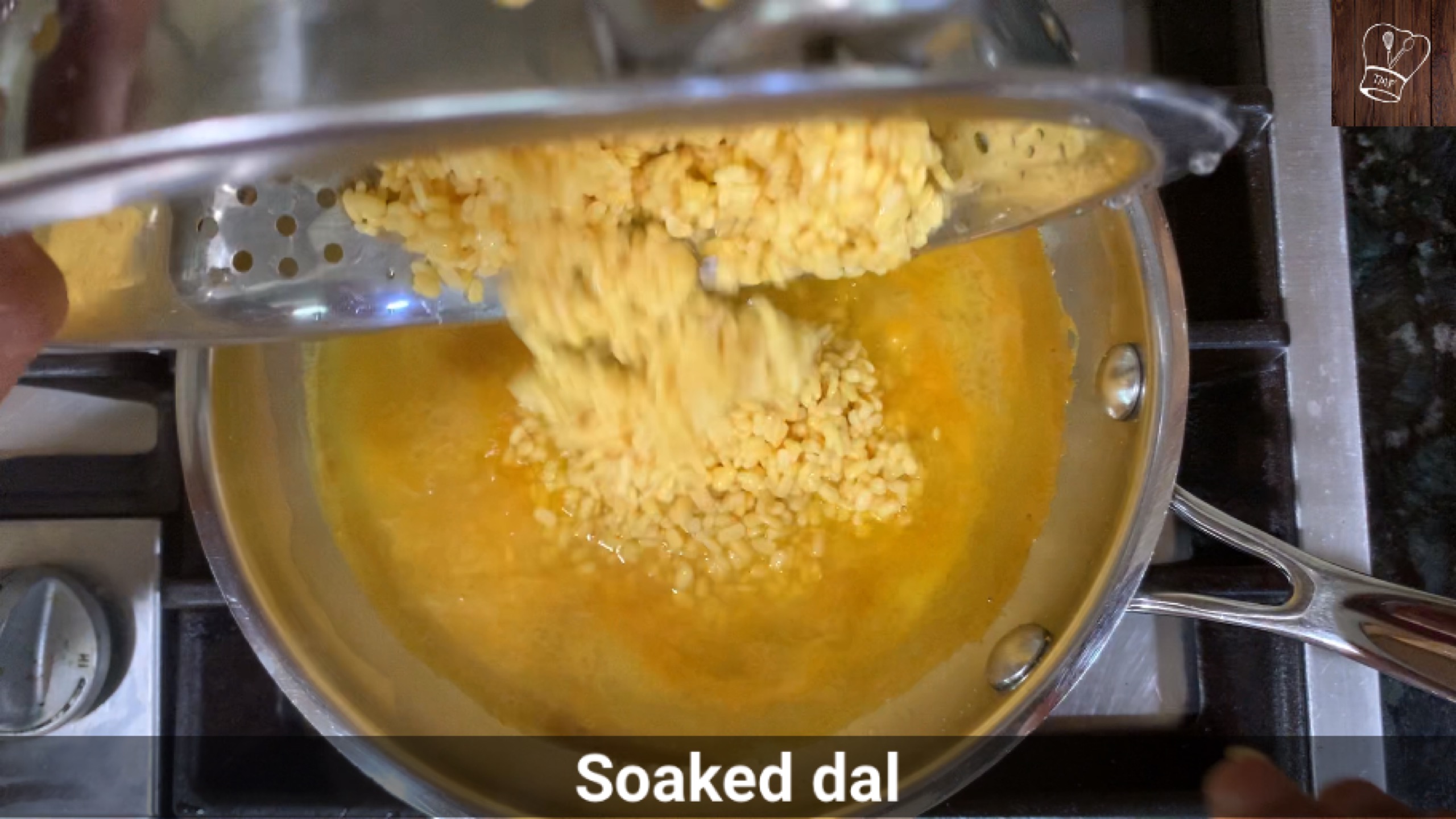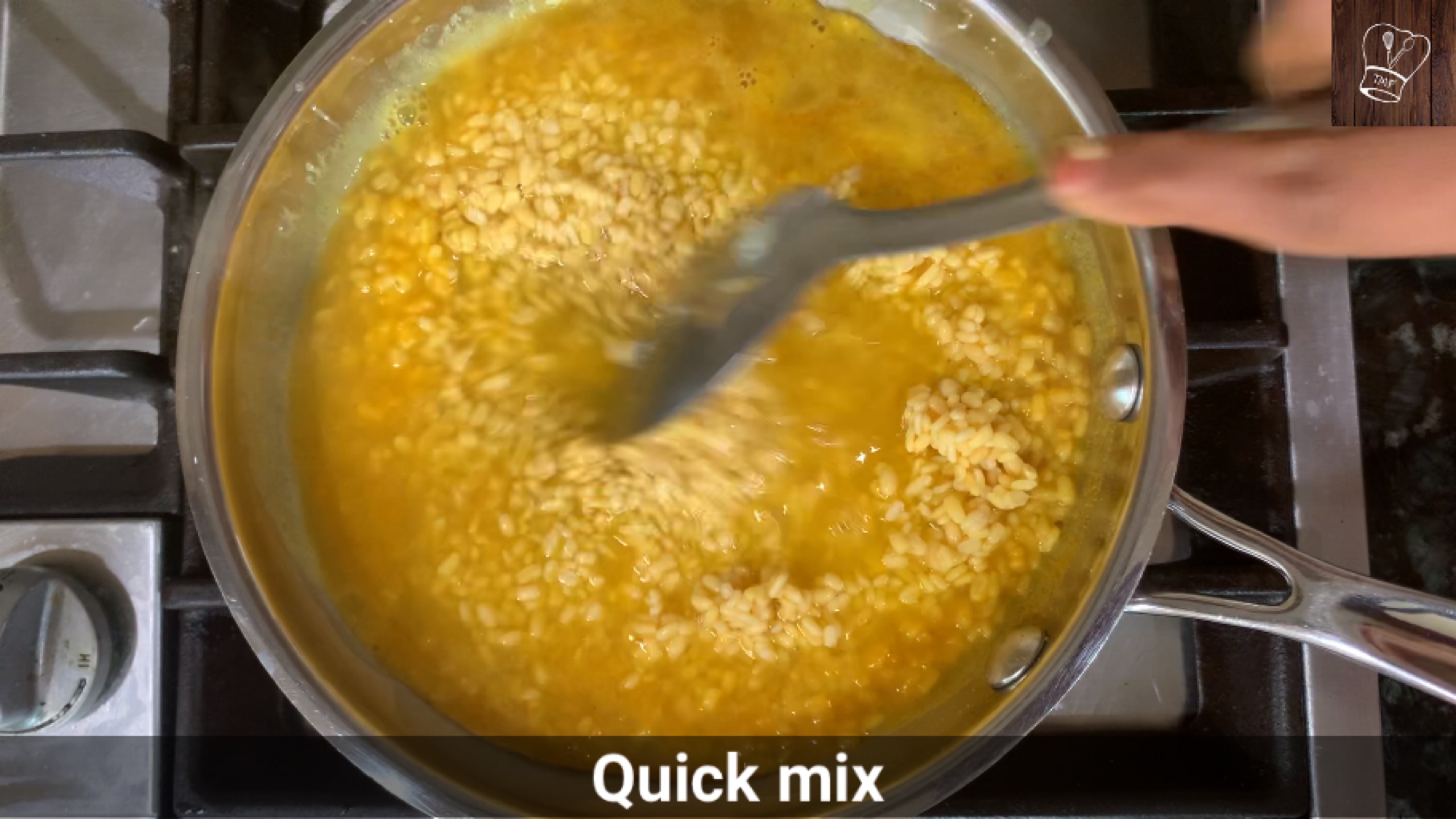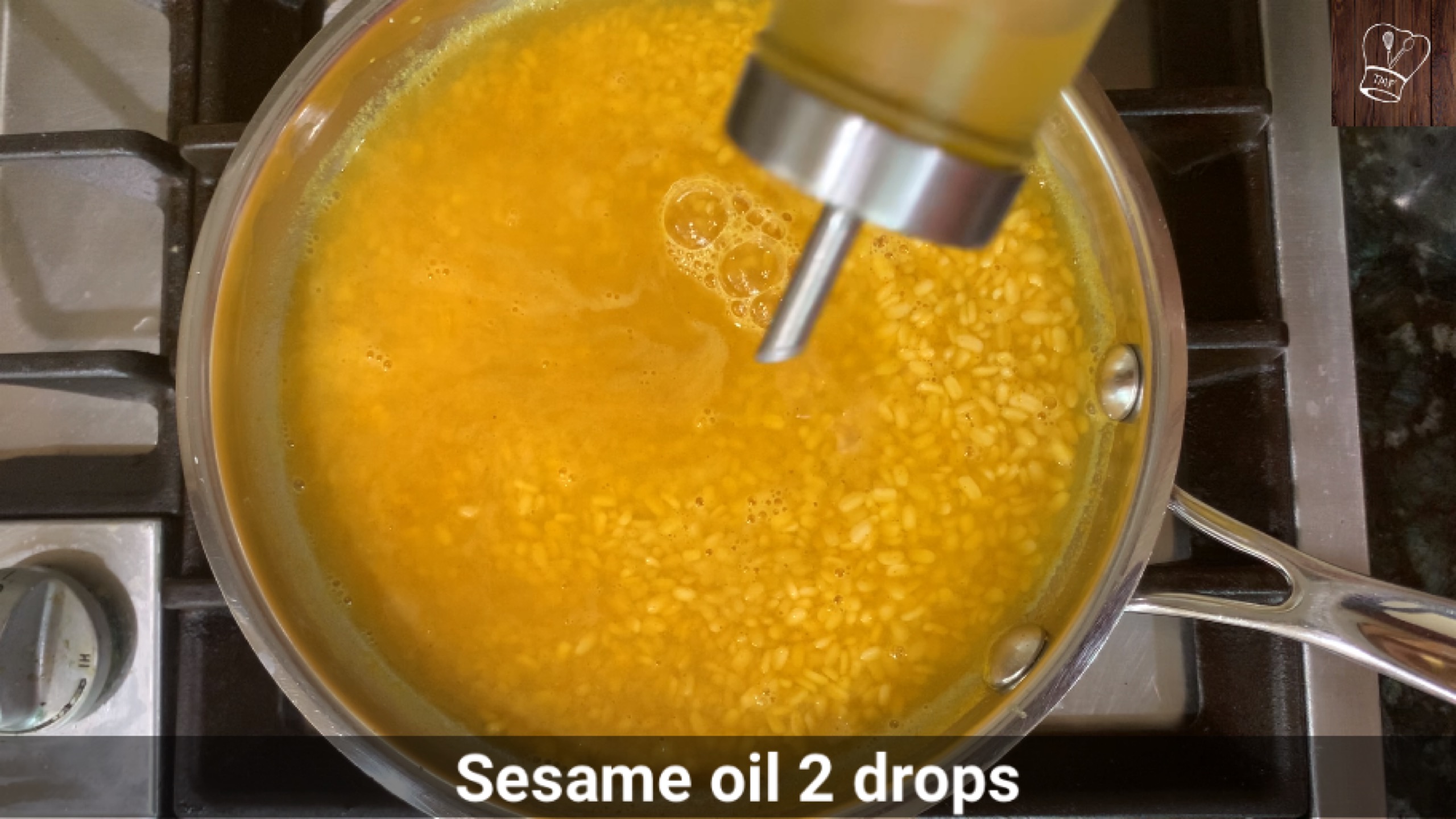 Cover and cook for 2 minutes, mix well and continue cooking uncovered for 5-6 minutes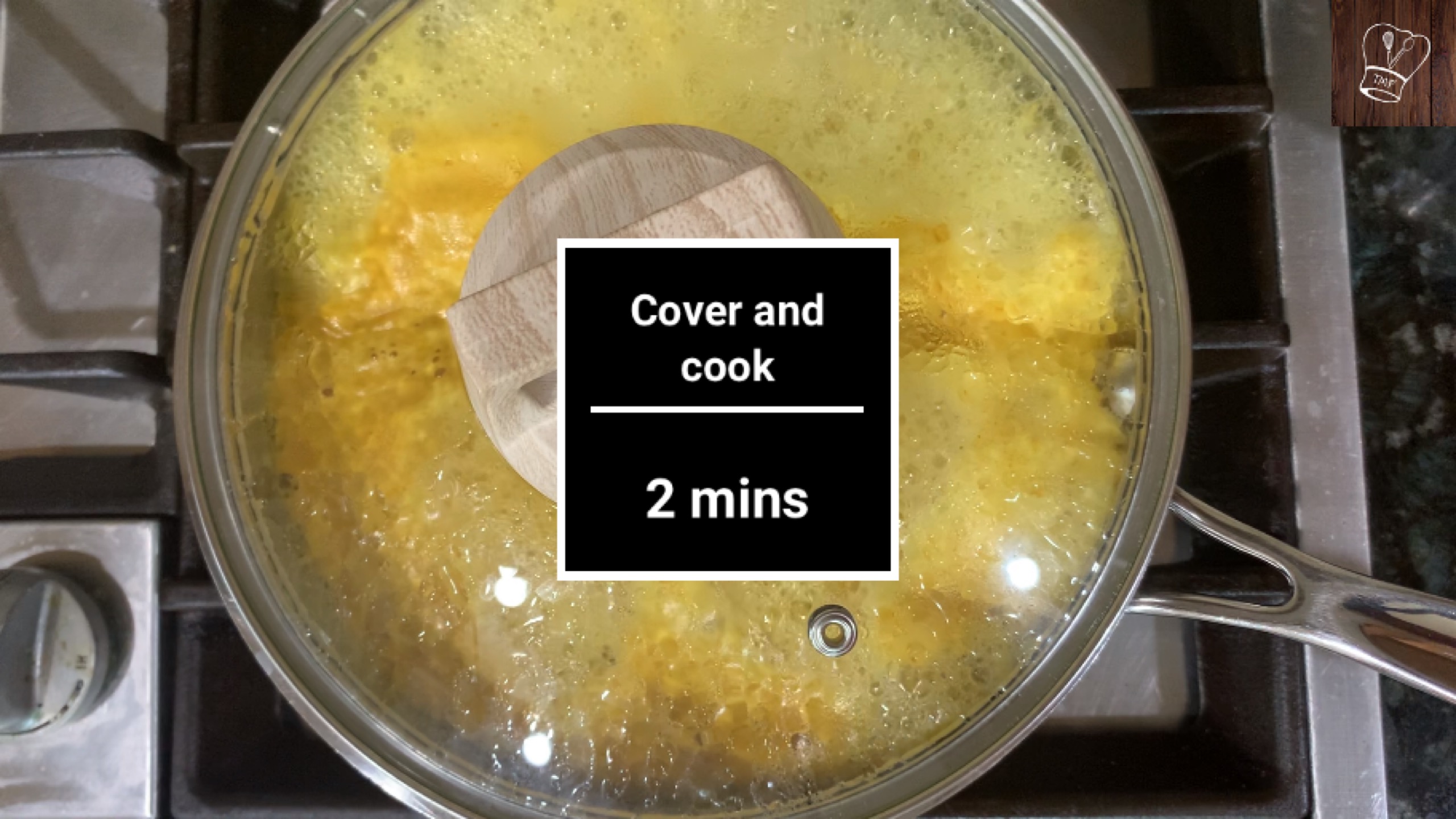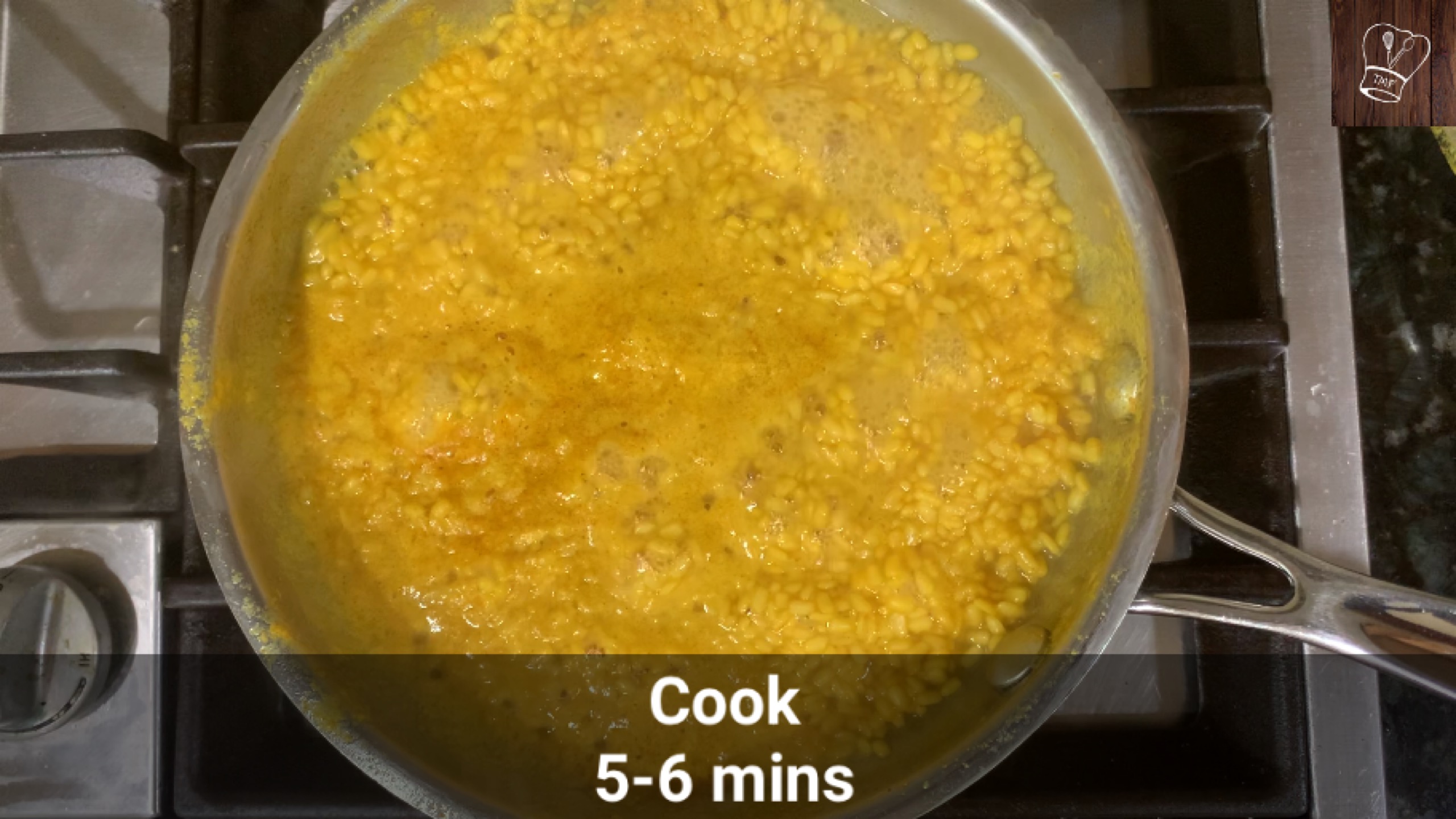 Stir occasionally to prevent dal from sticking to the bottom of the pan (cooking time may slightly vary)
I cook till the soft press stage. if you prefer mushy dal, add extra water and cook for extra time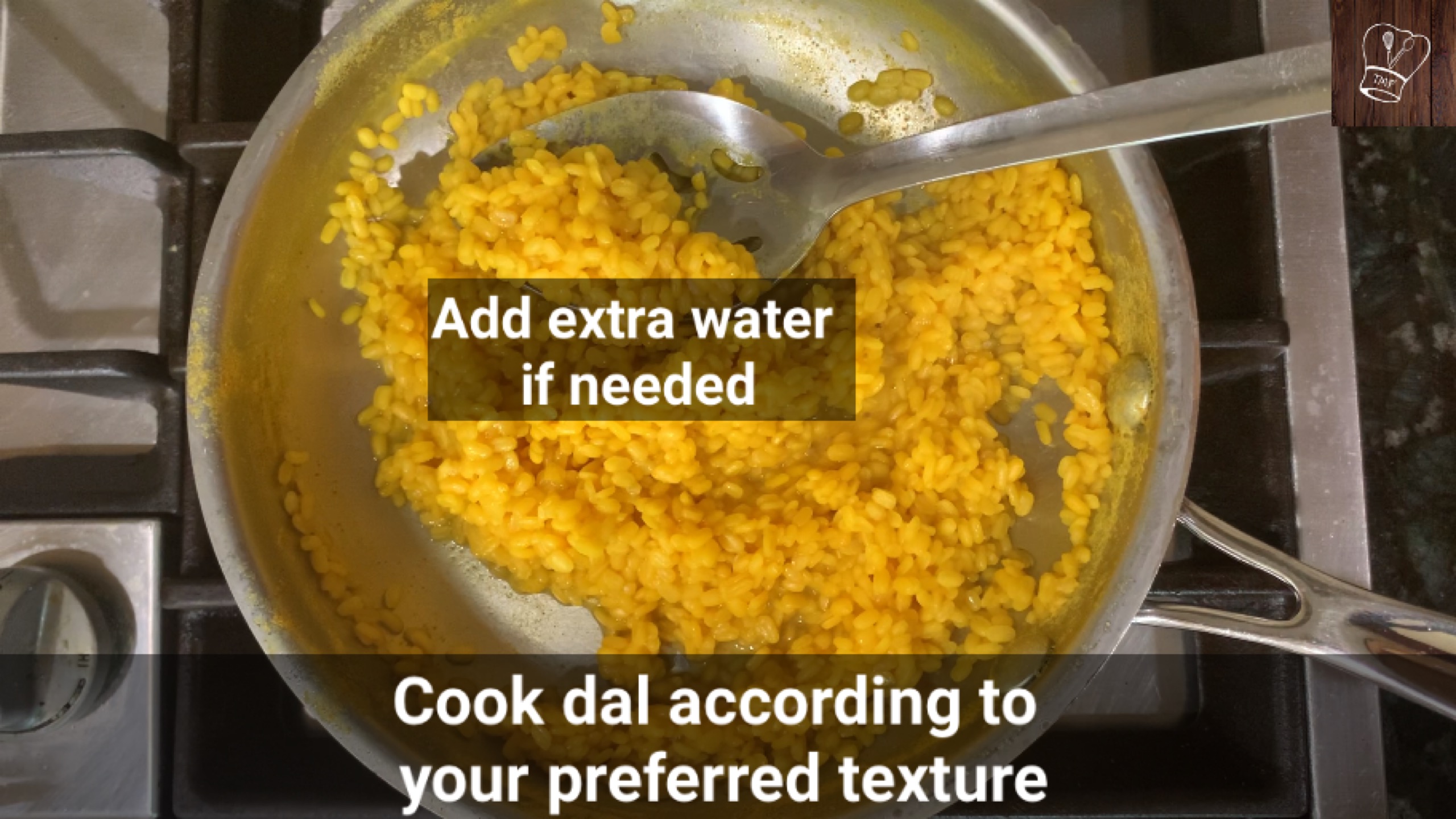 Turn off the stove and transfer the cooked dal to the colander
Add oil to the pan and when oil is hot add the ingredients listed under "to temper" except asafoetida and let the mustard seed crackle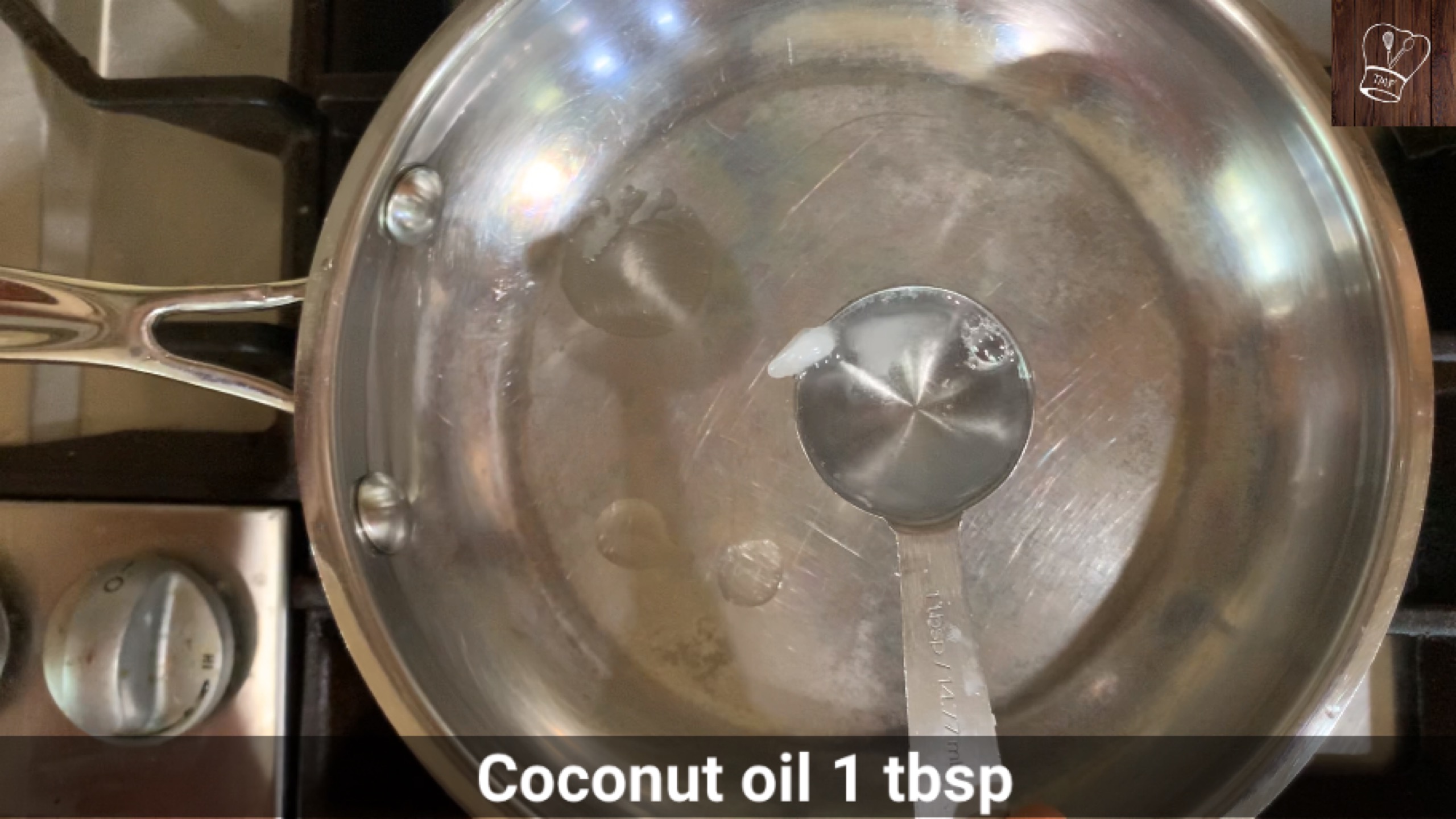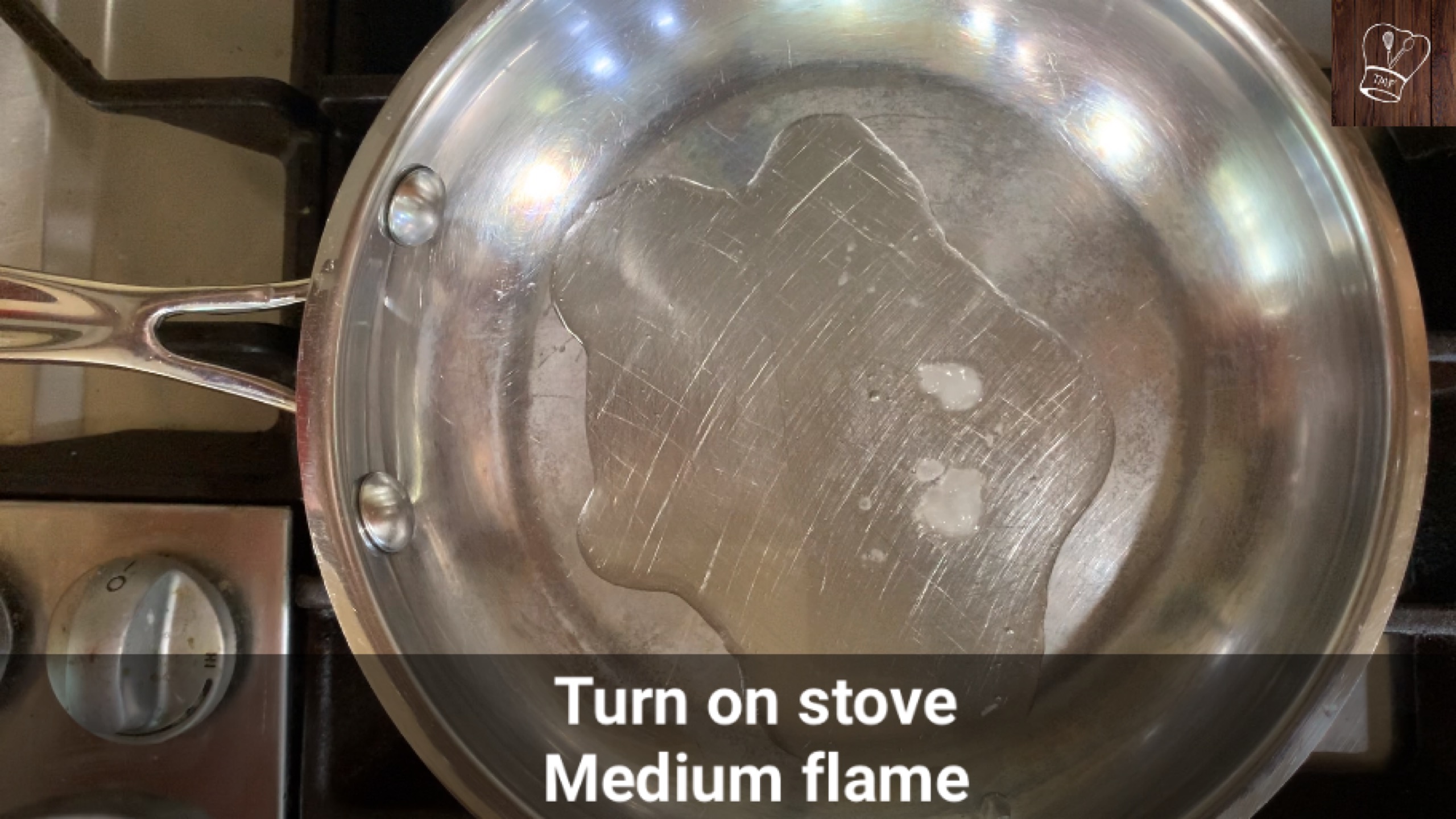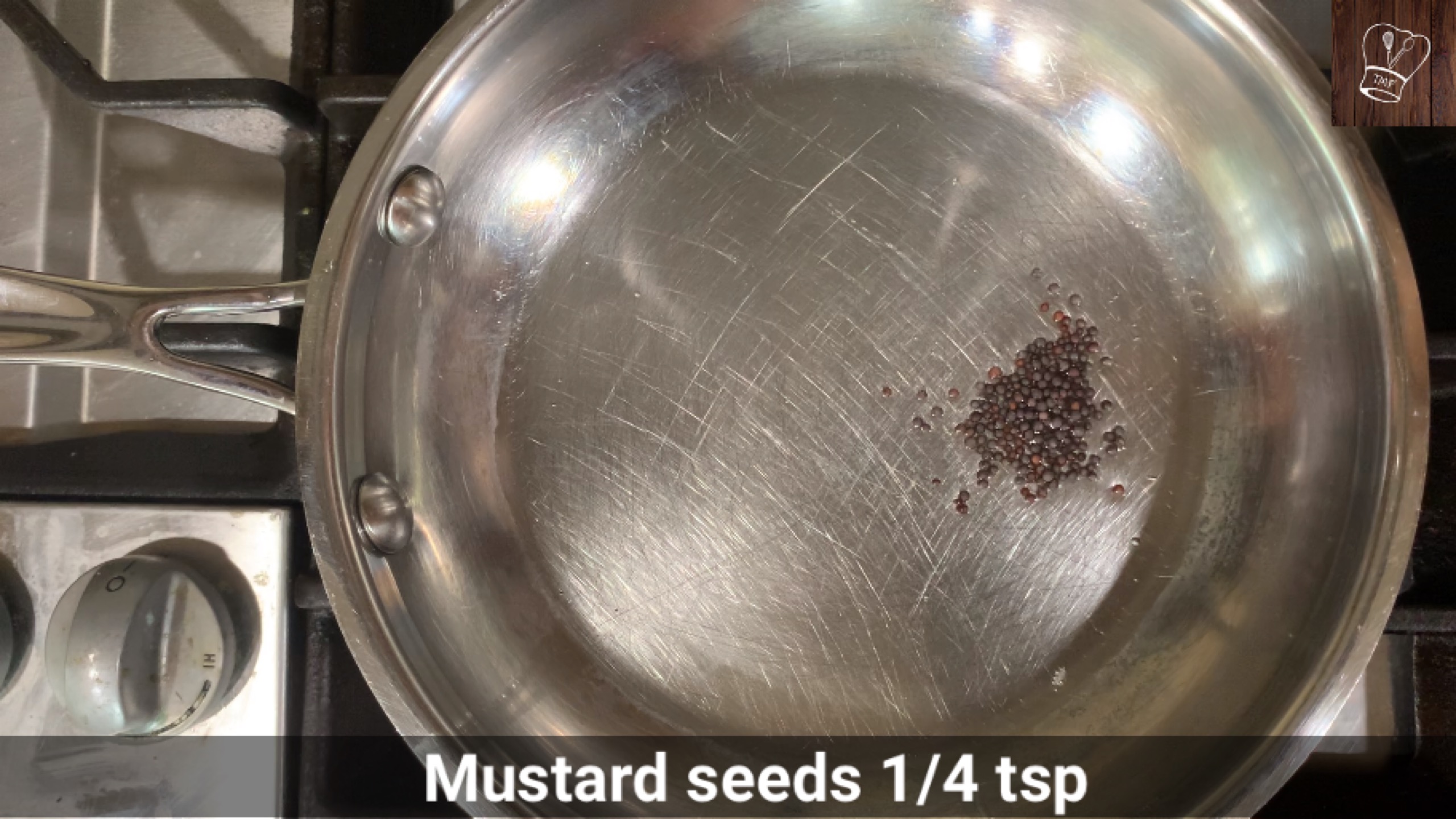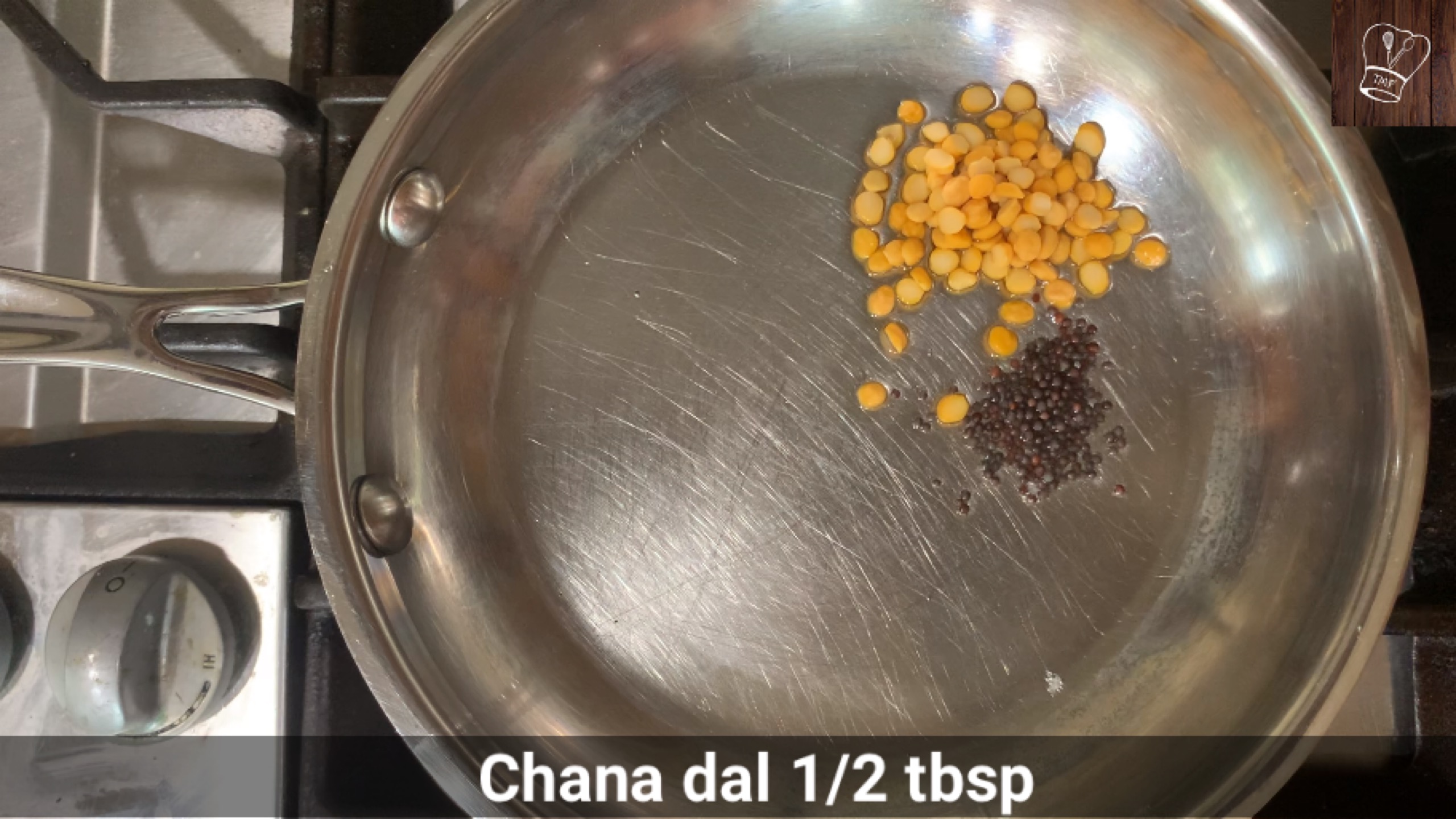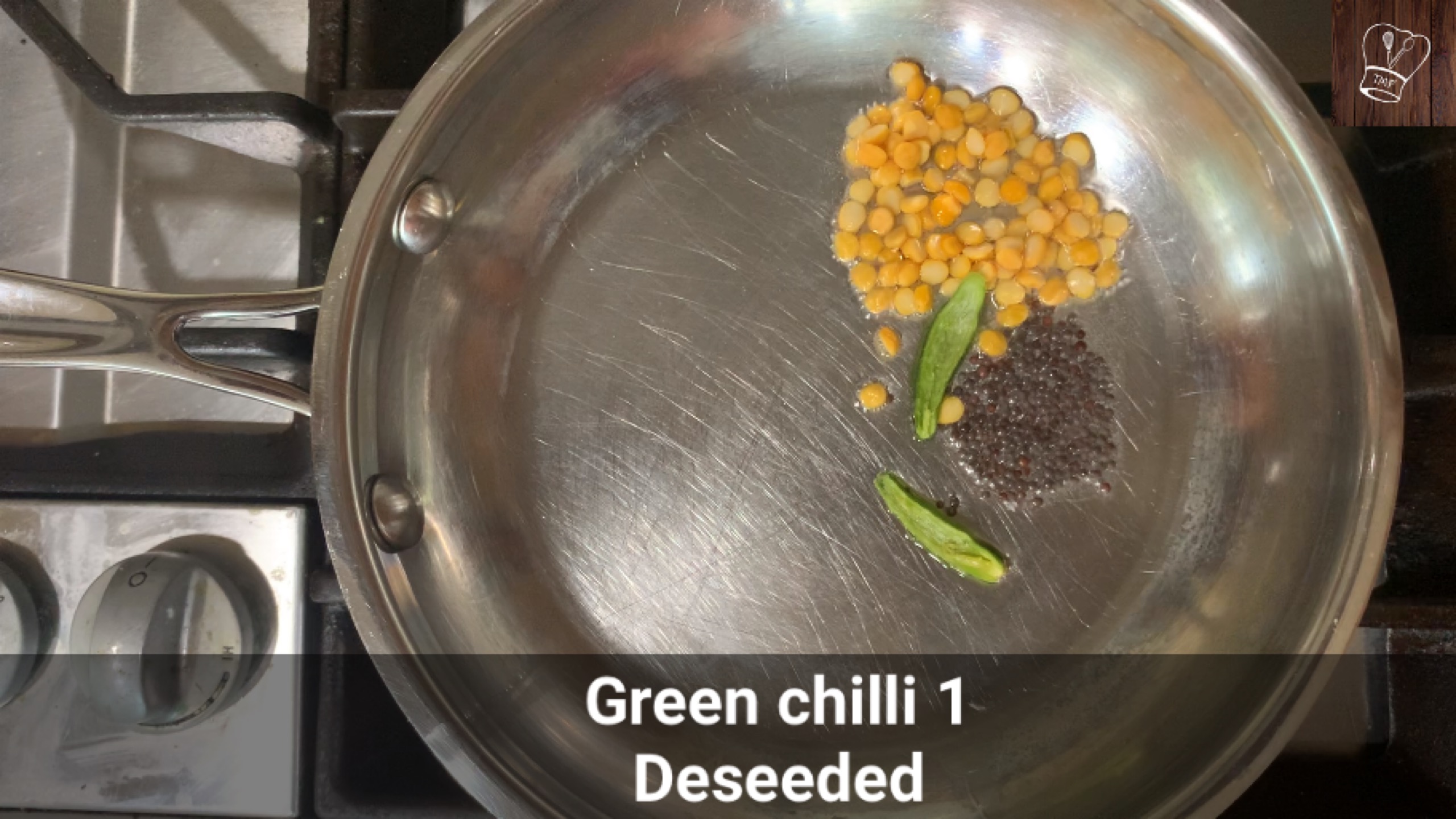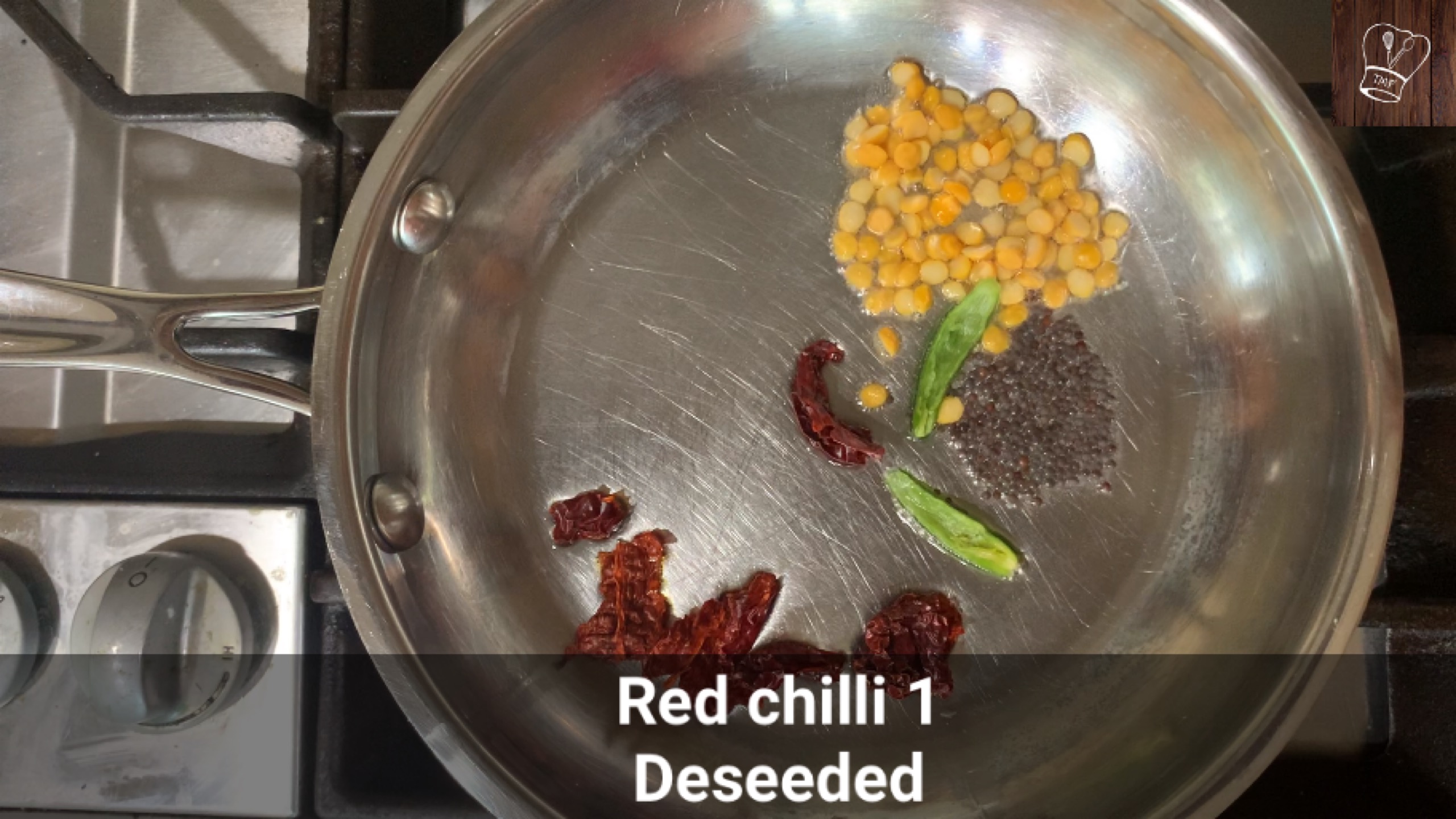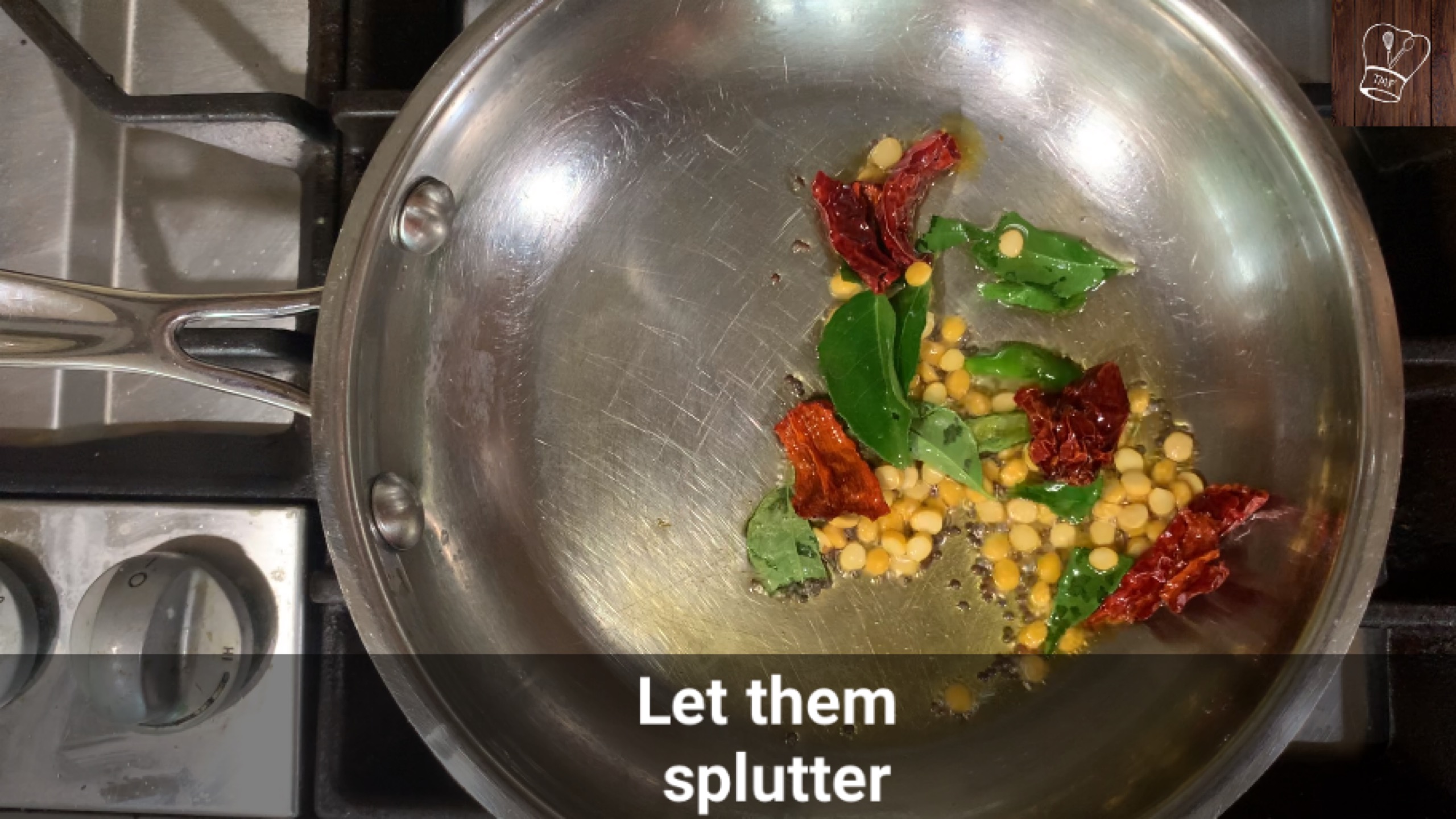 furthermore, add asafoetida and turn down the flame to the lowest flame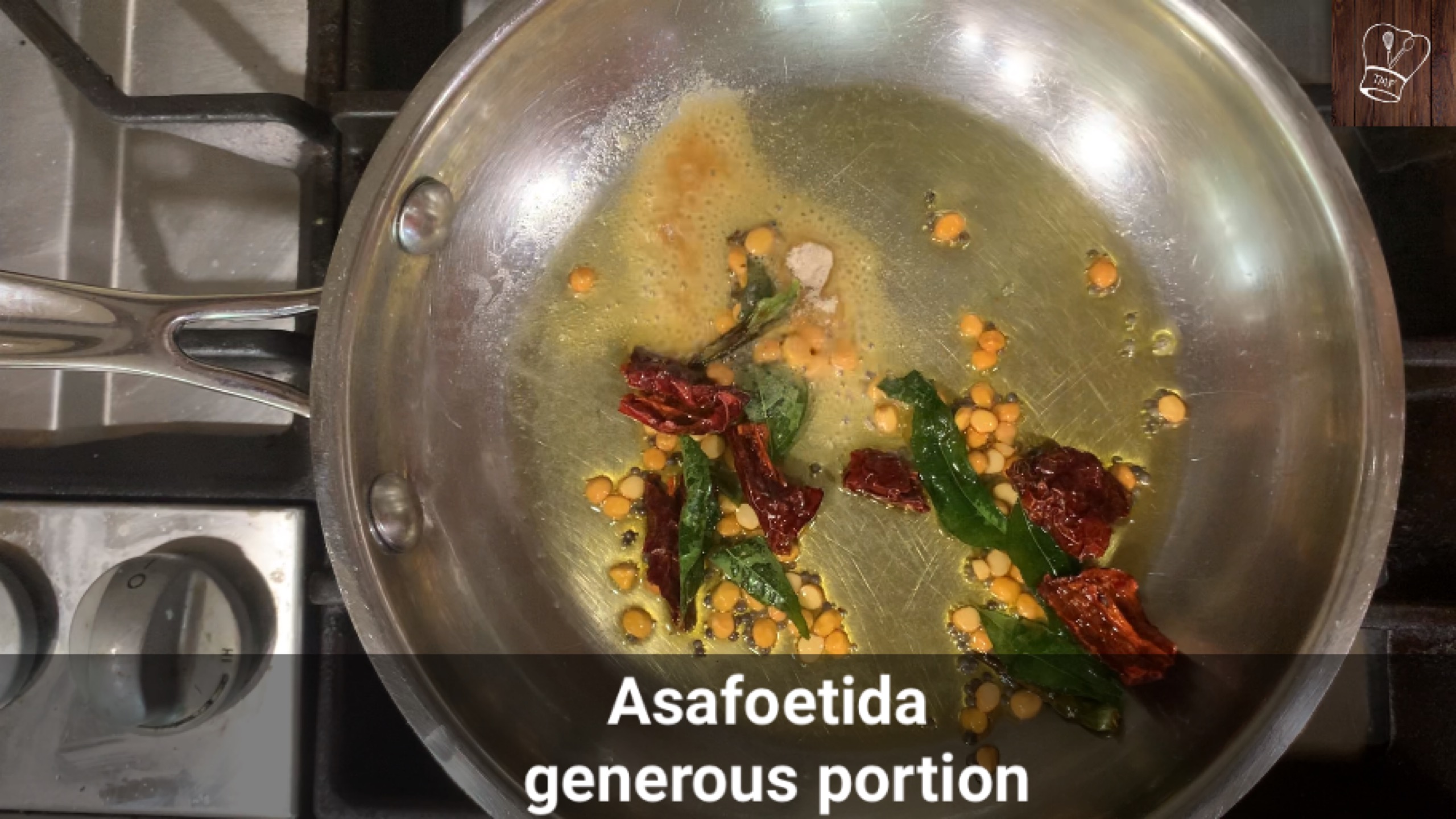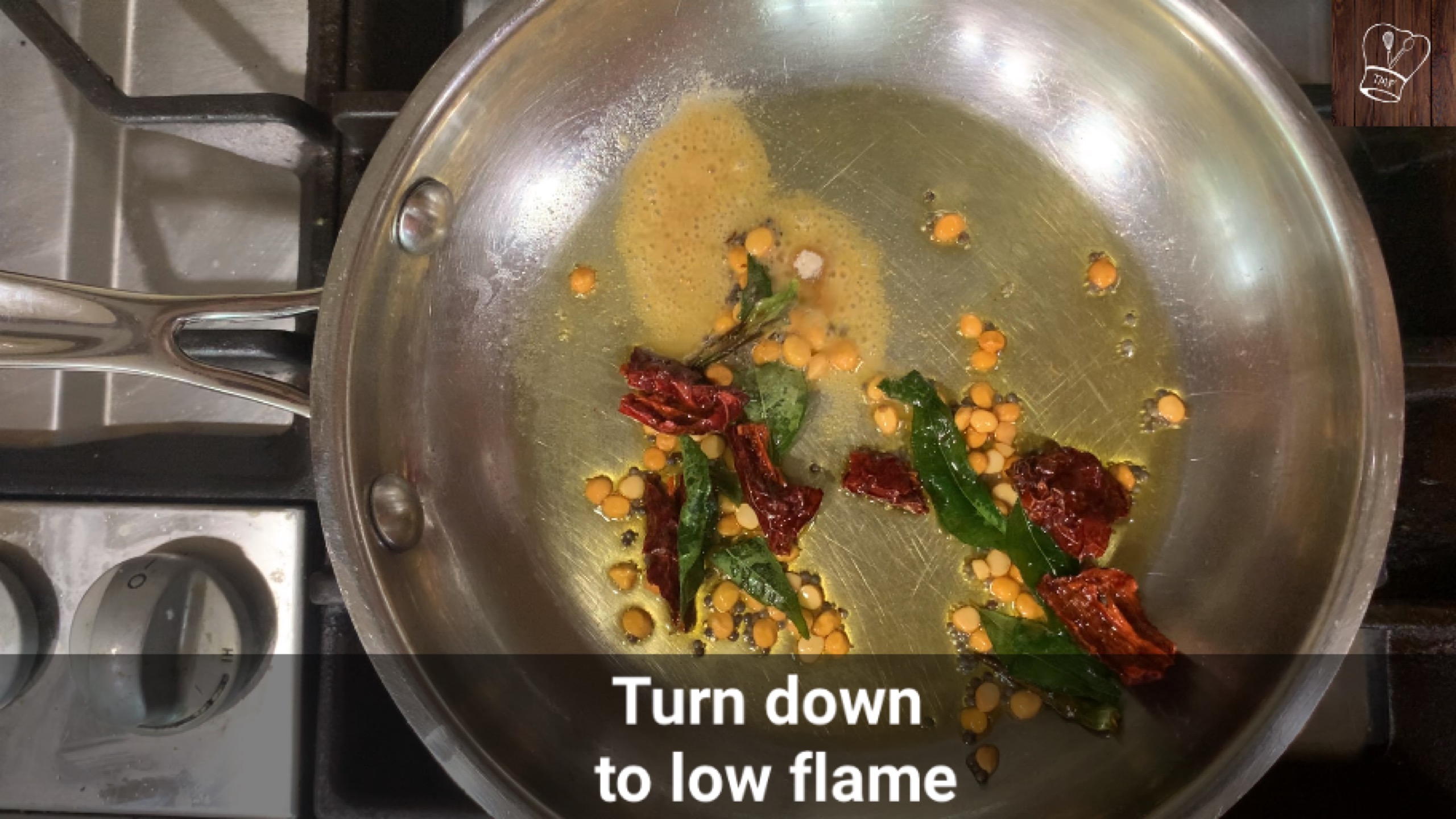 Add cooked dal, 2 tablespoon of coconut, and cook for 2 minutes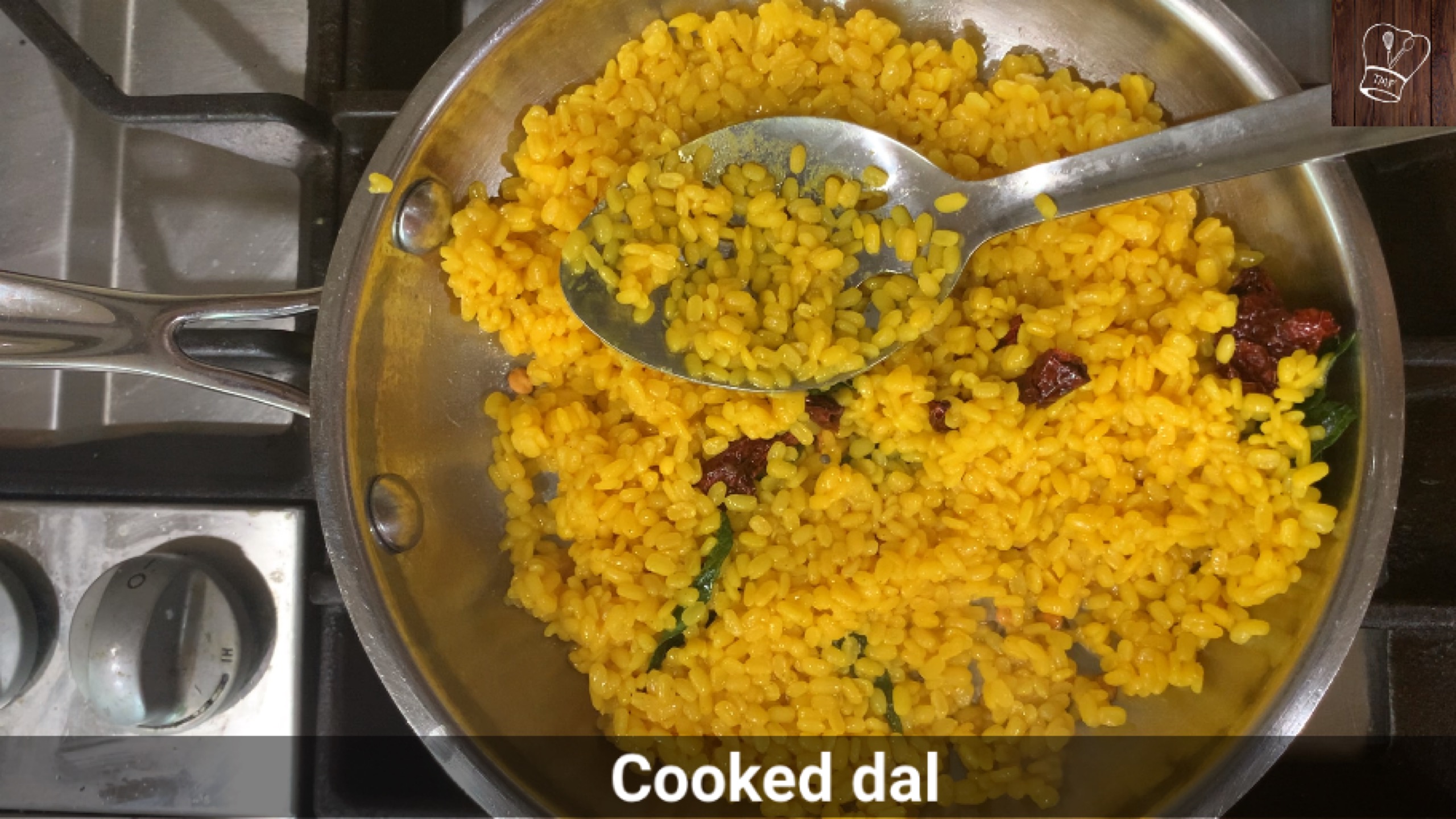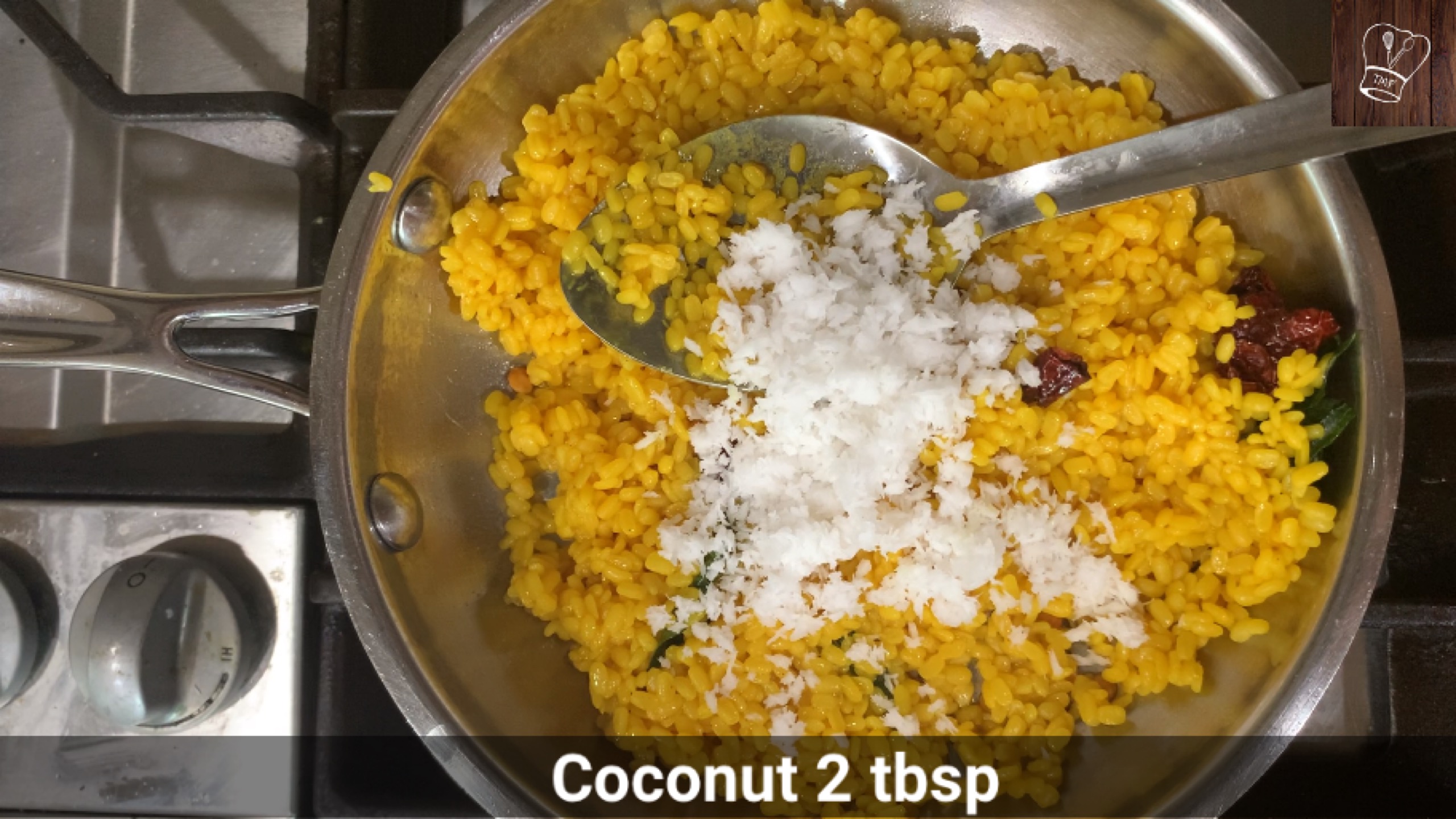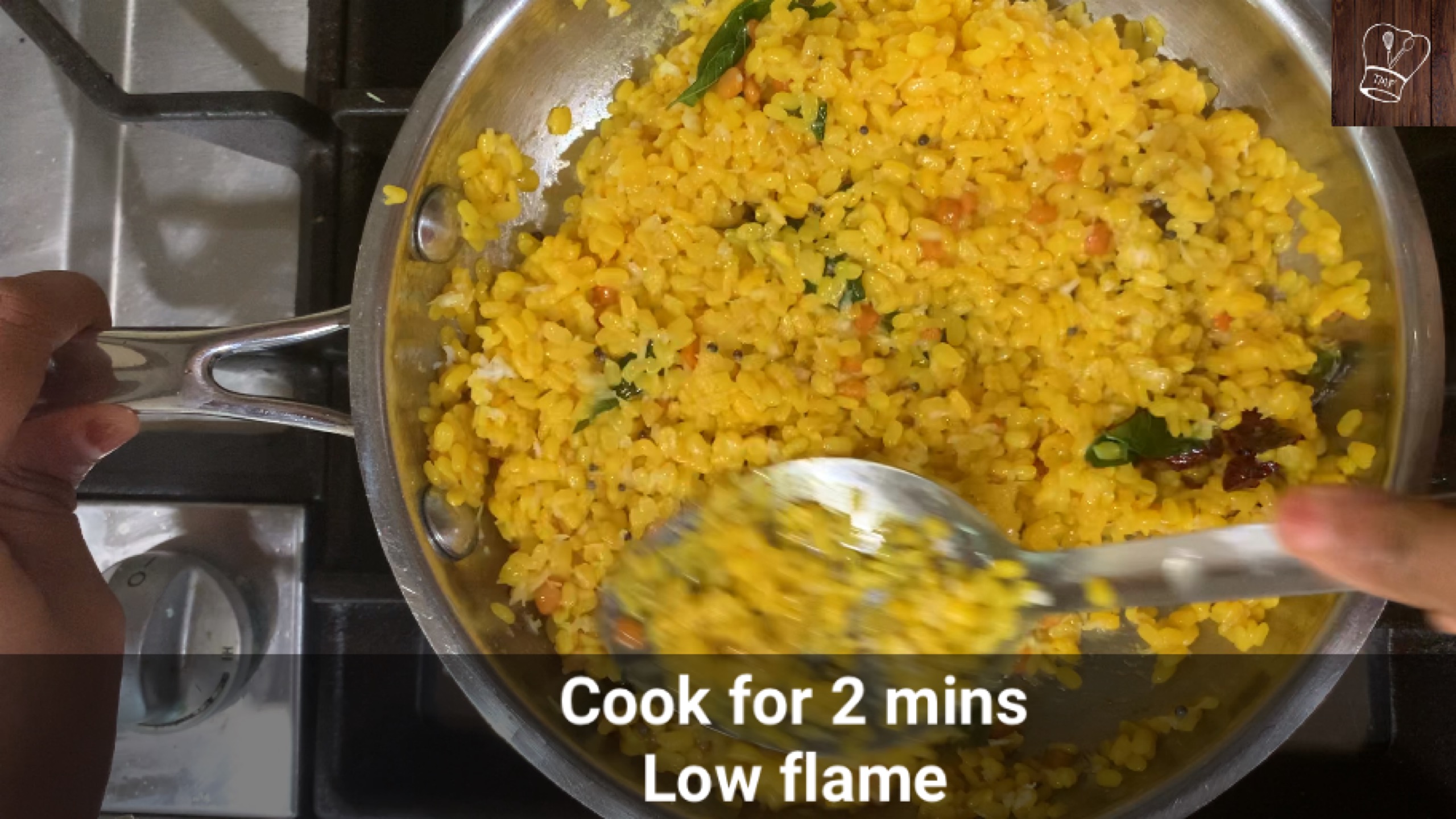 Finally add 1 tablespoon of coconut and asafoetida, mix well and turn off the stove