Pineapple pachadi | kerala style pineapple pachadi |Indian Kerala recipe | vishu recipe | Onam sadya | mor kuzhambu | curd based South Indian recipes | pachadi recipe | pineapple kichadi | yogurt coconut dip with pineapple | pineapple in spiced yogurt coocnut curry | kerala sryle curd yogurt gravy with step by step pictures and video recipe. Check out the pineapple pachadi recipe. If you like the video pls SUBSCRIBE to my channel.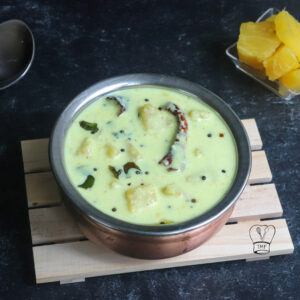 Kerala pineapple pachadi
Onam or vishu sadya is incomplete without pachadi on a banana leaf. Curd-based pachadi with pineapple sweetness tastes best. You can have it as a side or mix it with rice.
chose the right pineapple
Always use ripe and sweet pineapple for Kerala pachadi. You can use store-bought cut pineapple pieces but avoid canned pineapple.

Can I use coconut milk instead of coconut?
You can use coconut milk for pineapple pulissery but for pachadi i would recommend grinding coconut, as it gives the best texture and taste to the pachadi with pineapple
WHAT KIND OF CURD SHOULD I USE FOR pineapple kichadi?
Always use fresh thick creamy non sour thick curd for pachadi. I have used homemade curd, but you can also use sour cream or non-flavored yogurt for raita. Use thick, well-set curd or yogurt. If you have a watery curd, set aside the whey for buttermilk and separate the thick curd then prepare raita.
CAN I USE SOUR CURD?
Use non-sour curd for kerala style pachadi. If the curd is too sour increase jaggery to balance the thayir pachadi flavor.
SHOULD I WHISK THE CURD?
Yes, it is very important to whisk the curd well. Before adding hot pineapple make sure the curd is lump-free. If whey separates or curd is lumpy it will affect the raita texture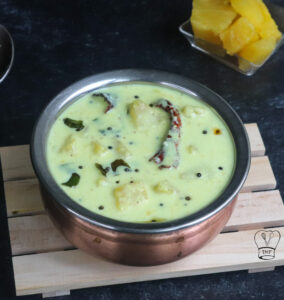 CAN I USE ROOM-TEMPERATURE CURD?
For the best flavor, I would recommend using chill curd for raita. Always store the leftover pachadi in the fridge
CAN I increase GREEN CHILLI?
Yes, adjust the spice according to your taste.
oil for pachadi?
coconut oil gives the best taste to the pachadi but you can use any oil of your choice.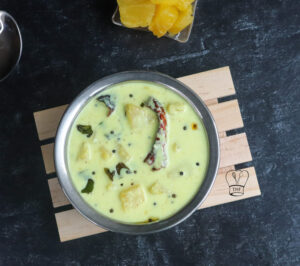 ingredient
grind coconut
1/2 cup coconut, tightly pressed
1+1/2 green chilli
1/2 teaspoon mustard seeds
1/4 teaspoon cumin seeds
cook pineapple
1 cup pineapple
1/2 cup water
1/4 teaspoon turmeric powder
1/2 teaspoon jaggery, tightly pressed
pineapple pachadi
required salt
1 + 1/4 cup thick curd
To temper
1/2 tablespoon coconut oil
curry leaves few
1/2 teaspoon mustard seeds
red chilli few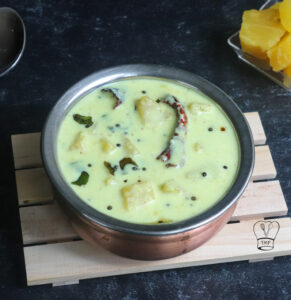 how to make pineapple pachadi with step-by-step pictures
First, add coconut, cumin seeds, mustard seeds, green chilli, and water to a mixie ajr; grind and keep aside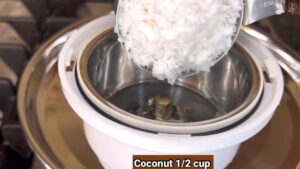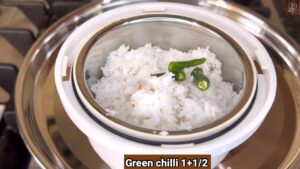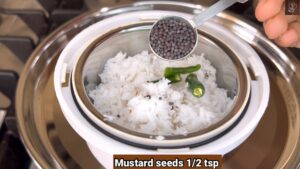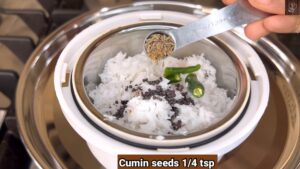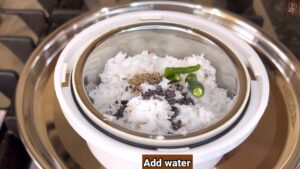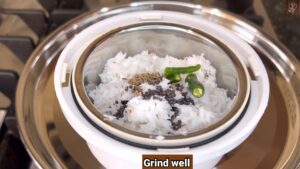 add 1/2 cup of water to a wide heavy bottomed pan and boil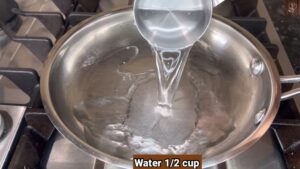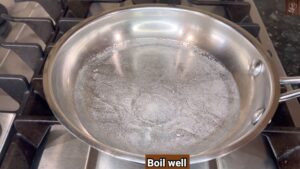 furthermore add turmeric powder, jaggery, and pineapple; mix well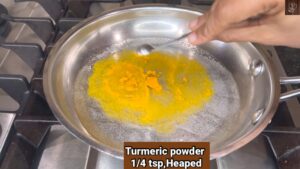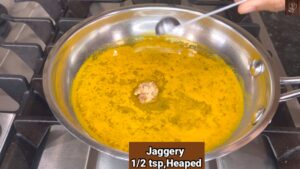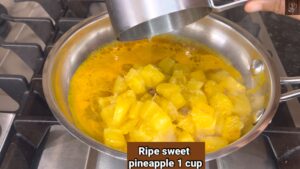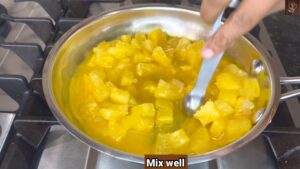 cover and cook for 5 minutes or till you they cook to soft press stage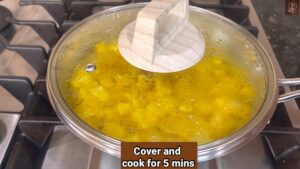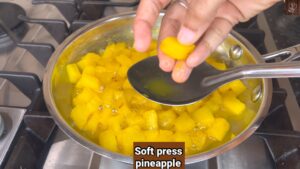 meanwhile, Whisk the curd well and keep it aside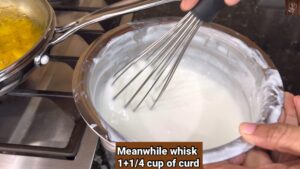 add ground coconut; give a quick mix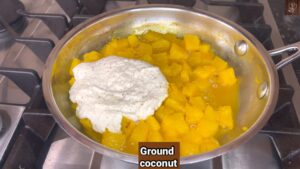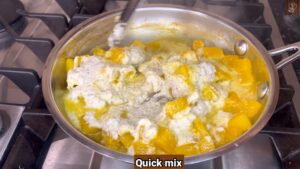 furthermore, add 1/3 cup of water and the required salt; mix well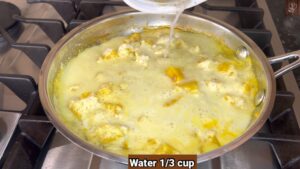 boil for 5 minutes or till the raw smell goes off and it comes together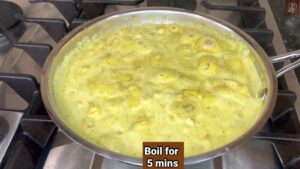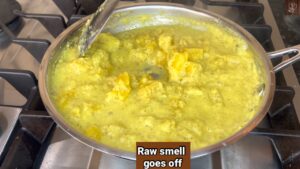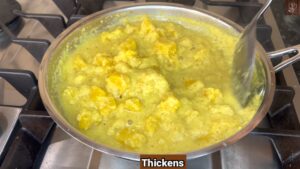 turn off the stove
whisk the curd again
gradually add the cooked pineapple coconut mixtures; mix well and keep aside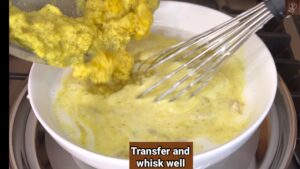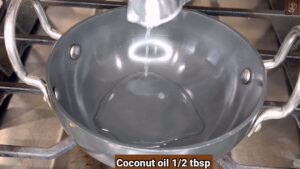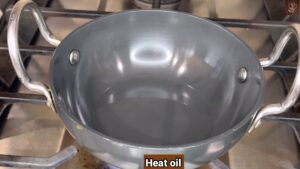 furthermore, add mustard seeds and splutter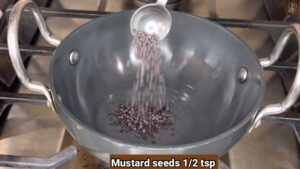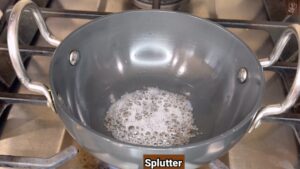 add curry leaves and red chilli; mix well and roast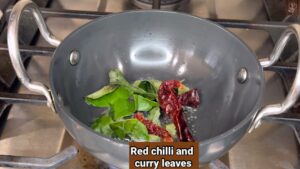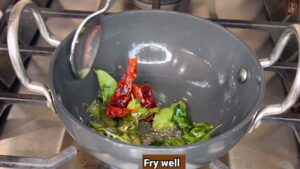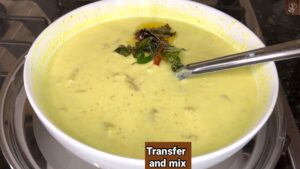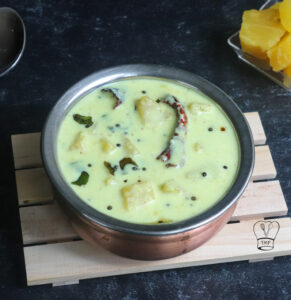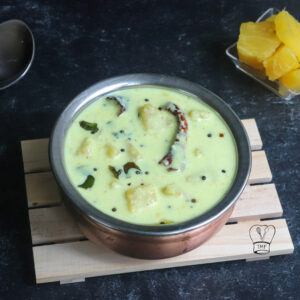 Ingredients
grind coconut
1/2

cup

coconut

tightly pressed

1

+1/2 green chilli

1/2

teaspoon

mustard seeds

1/4

teaspoon

cumin seeds
cook pineapple
1

cup

pineapple

1/2

cup

water

1/4

teaspoon

turmeric powder

1/2

teaspoon

jaggery

tightly pressed
pineapple pachadi
required salt

1

+ 1/4 cup thick curd
To temper
1/2

tablespoon

coconut oil

curry leaves few

1/2

teaspoon

mustard seeds

red chilli few
Instructions
First, add coconut, cumin seeds, mustard seeds, green chilli, and water to a mixie ajr; grind and keep aside

add 1/2 cup of water to a wide heavy bottomed pan and boil

furthermore add turmeric powder, jaggery, and pineapple; mix well

cover and cook for 5 minutes or till you they cook to soft press stage

meanwhile, Whisk the curd well and keep it aside

add ground coconut; give a quick mix

furthermore, add 1/3 cup of water and the required salt; mix well

boil for 5 minutes or till the raw smell goes off and it comes together

turn off the stove

whisk the curd again

gradually add the cooked pineapple coconut mixtures; mix well and keep aside

add oil and heat

furthermore, add mustard seeds and splutter

add curry leaves and red chilli; mix well and roast

transfer to the pachadi
Video
Notes
Always use ripe and sweet pineapple for Kerala pachadi. You can use store-bought cut pineapple pieces but avoid canned pineapple
You can use coconut milk for pineapple pulissery but for pachadi i would recommend grinding coconut, as it gives the best texture and taste to the pachadi with pineapple
Always use fresh thick creamy non sour thick curd for pachadi. I have used homemade curd, but you can also use sour cream or non-flavored yogurt for raita. Use thick, well-set curd or yogurt. If you have a watery curd, set aside the whey for buttermilk and separate the thick curd then prepare raita
Use non-sour curd for kerala style pachadi. If the curd is too sour increase jaggery to balance the thayir pachadi flavor
Yes, it is very important to whisk the curd well. Before adding hot pineapple make sure the curd is lump-free. If whey separates or curd is lumpy it will affect the raita texture
For the best flavor, I would recommend using chill curd for raita. Always store the leftover pachadi in the fridge
coconut oil gives the best taste to the pachadi but you can use any oil of your choice