Poori masala | poori kizhangu | Urulaikizhangu masala | urulai kizhangu masala | potato curry | side dish for poori | potato masala for poori | how to make poori masal | Tamil Nadu style poori potato masala | potato masala for puri | urulai masala for poori | poori curry | poor potato masala recipe | hotel-style poori kilangu masala recipe | potato masala recipe for poori | poori kilangu with step by step pictures and video recipe. Check out the urulaikizhangu masala video Poori Urulaikizhangu masala recipe in English and poori Urulaikizhangu masala recipe in Tamil . If you like the video pls SUBSCRIBE to my channel.
Poori masala | urulaikizhangu masala – the most popular South Indian side dish for poori. Without many ingredients, pressure cooker potato masala is super easy to make
Poori potato masala
Be it in home/ restaurant/ tiffin center/marriage or any function kizhangu masala is one of the most common poori side dishes. Tamil Nadu-style poori urulai masala is present in almost all hotel menus. Potato masala is popularly known as poori kizhangu | urulai kizhangu masala in Tamil, puri bhaji , poori curry in the north.
Pressure cooker urulai kizhangu masala
Traditionally poori kilangu masala is 2 step cooking, boil and peel potatoes, sauté onion, and prepare the masala. One-pot Pressure cooker potato poori curry is super easy to make. Sauté everything together, pressure cook and easiest and flavorful bhaji can be quickly made.
Can I add garam masala for poori masal
Yes, you can add any masala of your choice. I prepared according to family's choice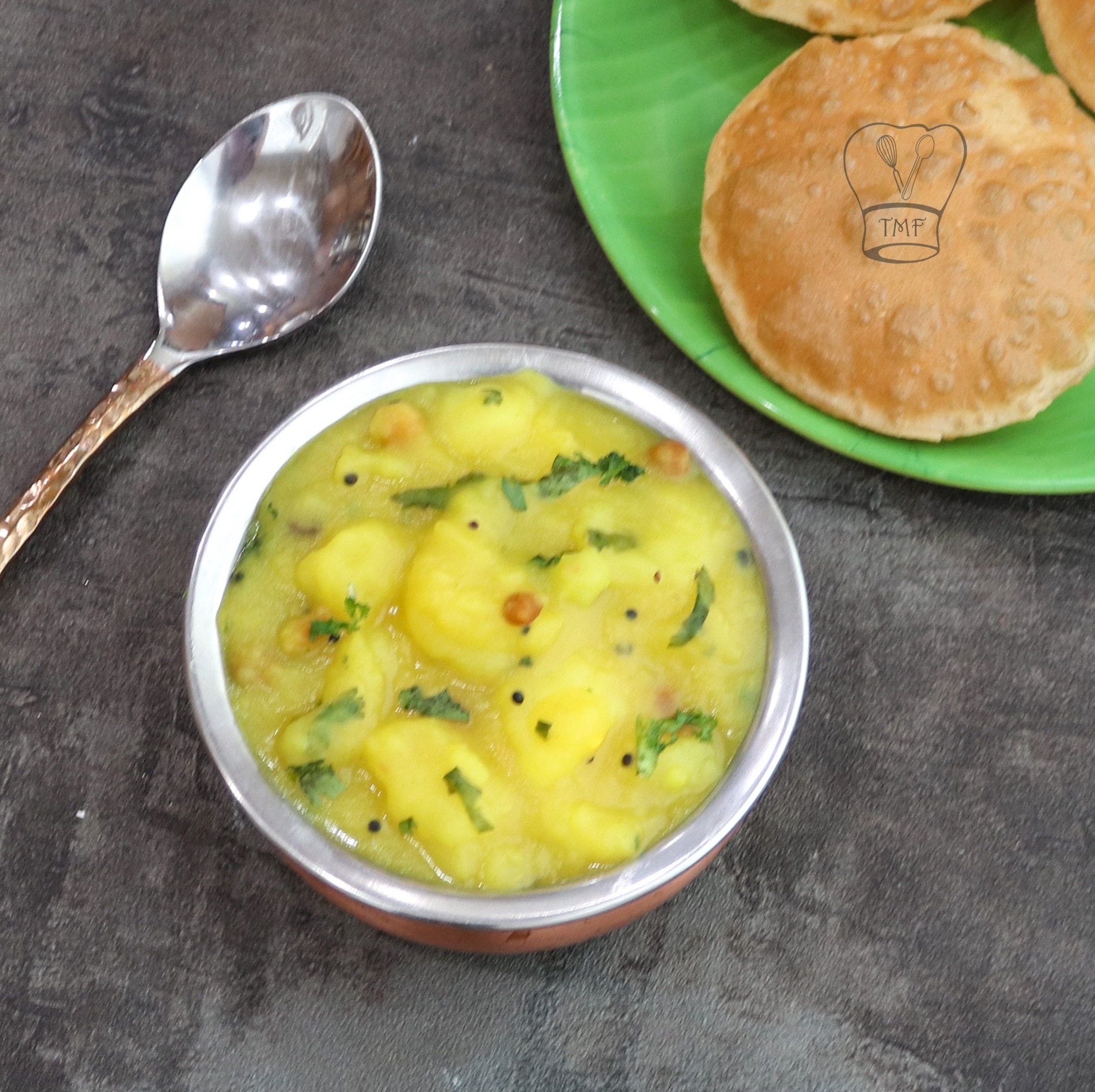 What kind of potatoes should I use?
I have used Yukon gold potatoes, you can use any potatoes of your choice. Based on the quaint you use adjust water accordingly. If you are using Russet potatoes reduce the quantity by half
Should I peel the skin and make kilangu masala?
If you are planning to make traditional poori potato masala you can cook potatoes with skin, later peel and prepare but for one-pot poori kizhangu peel skin and chop as we cook everything together.
Restaurant style poori kilangu
My style of poori masal is not the copy-cat version of the Indian restaurant-style masala. To make it in a large-scale restaurant don't make masala with just potatoes. They make a slurry with besan, add to the masala but no compromise in taste and texture
Will potato masala is liquid without besan?
For homemade poori urulai kizhangu masala I prefer to skip besan and make it with just potato. Starch in potatoes helps for consistency. Potato masala thickens over time.
How to serve poori kilangu masala?
It tastes best with poori. You can also make masala dosai, masala sandwiches, etc. you can also stuff it and make masala Idli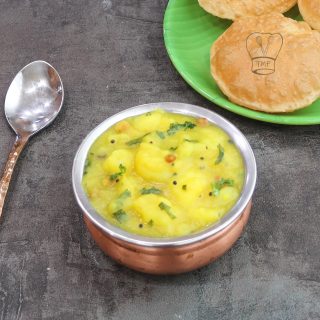 Ingredients
To temper:
1

tablespoon

coconut oil

1/2

teaspoon

Mustard seeds

1

tablespoon

channa dal

2

green chilli

Curry leaves few
Potato Masala:
1

big onion

thinly sliced

4

Yukon gold potato

1

+ 1/4 cup of water

1/2

teaspoon

turmeric powder
To boil:
Coriander leaves few

Pinch

of sugar:

Before serving:

Lemon juice little
Instructions
Firstly heat oil in a 3-liter pressure cooker when oil is hot add mustard seeds, chana dal, and let them splutter

Furthermore, add curry leaves and green chilli and roast

Add onion saute for a minute

Furthermore, add required salt and saute till onion raw smell goes off

Add 1/4 teaspoon of turmeric powder and chopped potatoes, mix well

Add 1/4 teaspoon turmeric powder and water; mix well and bring to a frothy boil

Mix well and pressure cook for 3 whistles, natural pressure release

Mash a few potatoes and Add a pinch of sugar and coriander leaves, cook for 3 minutes and turn off the stove

Finally before serving add lemon juice and serve with poori
Video
Notes
For instant pot, cooking follow all the process and pressure cook for 4 minutes
you can add carrot and peas in addition to potatoes but adjust the spice accordingly
peel potatoes and make pressure cooker urulai kizhangu masala
if potato masala turns watery, add besan slurry and boil

Ingredients
To temper:
1 tablespoon coconut oil
1/2 teaspoon Mustard seeds
1 tablespoon channa dal
2 green chilli
Curry leaves few
Potato Masala:
1 big onion, thinly sliced
4 Yukon gold potato
1 + 1/4 cup of water
1/2 teaspoon turmeric powder
To boil:
Coriander leaves few
Pinch of sugar
Before serving:
Lemon juice little
How to make potato masala with step by step pictures:
Firstly heat oil in a 3-liter pressure cooker when oil is hot add mustard seeds, chana dal, and let them splutter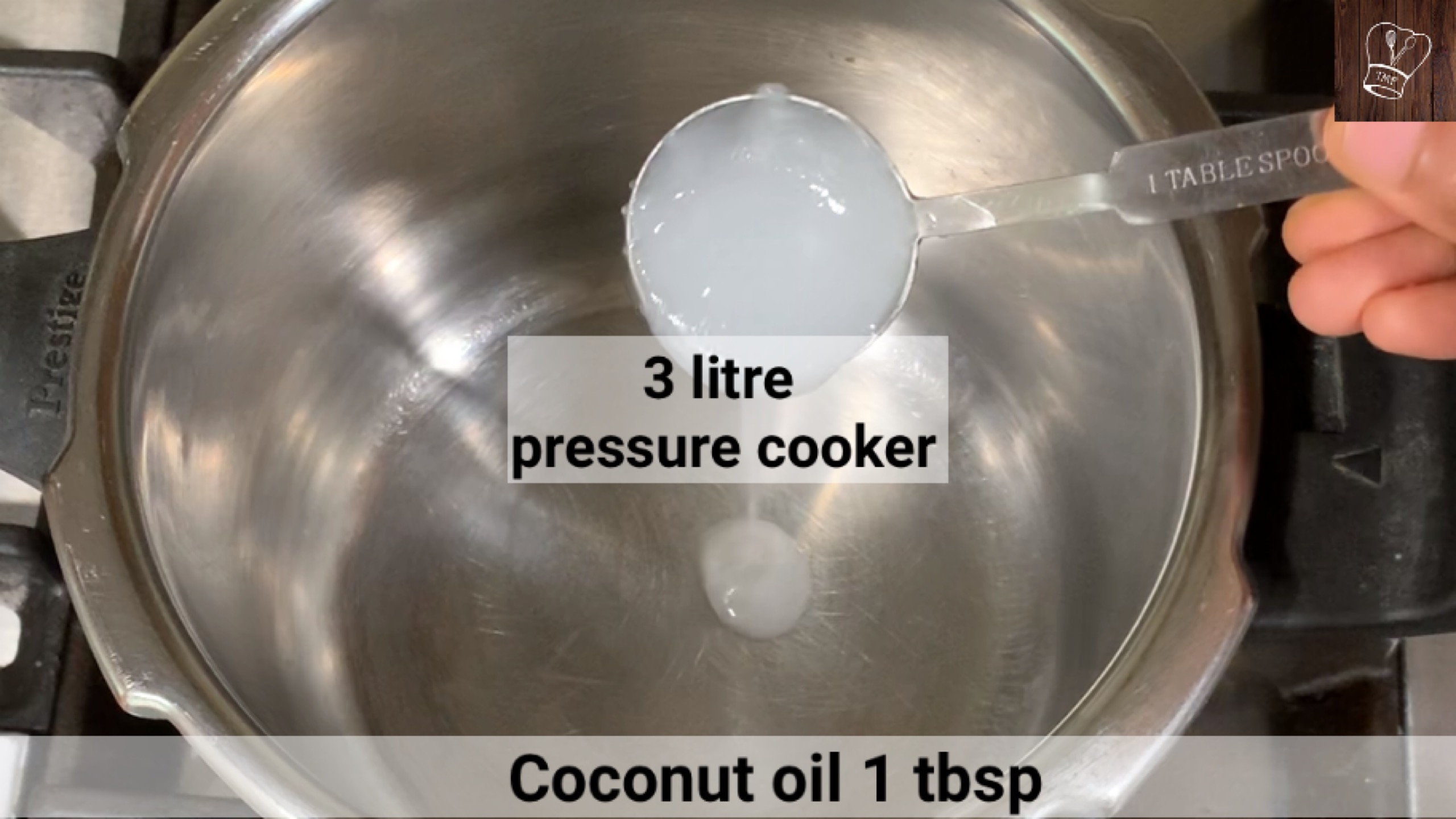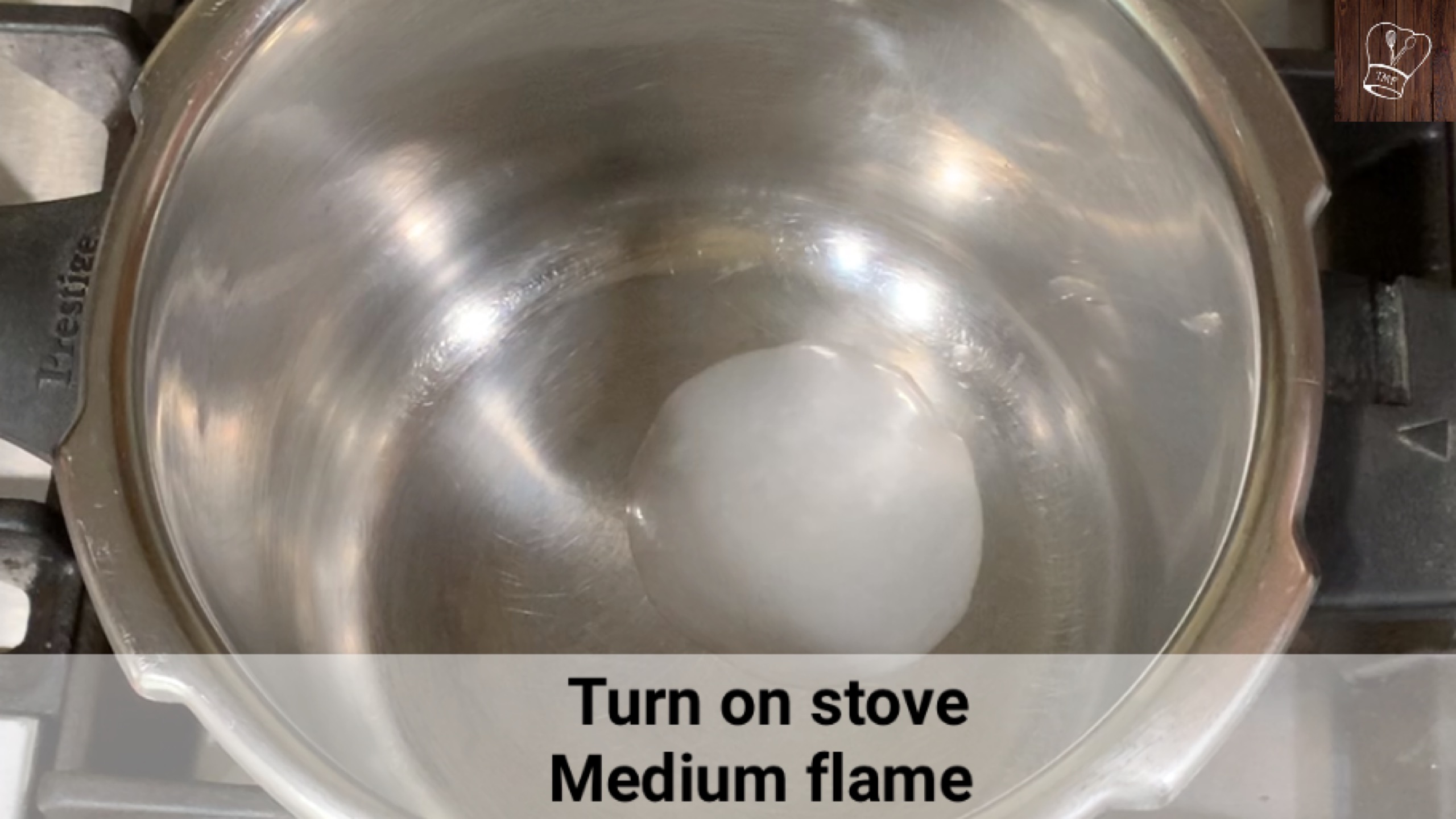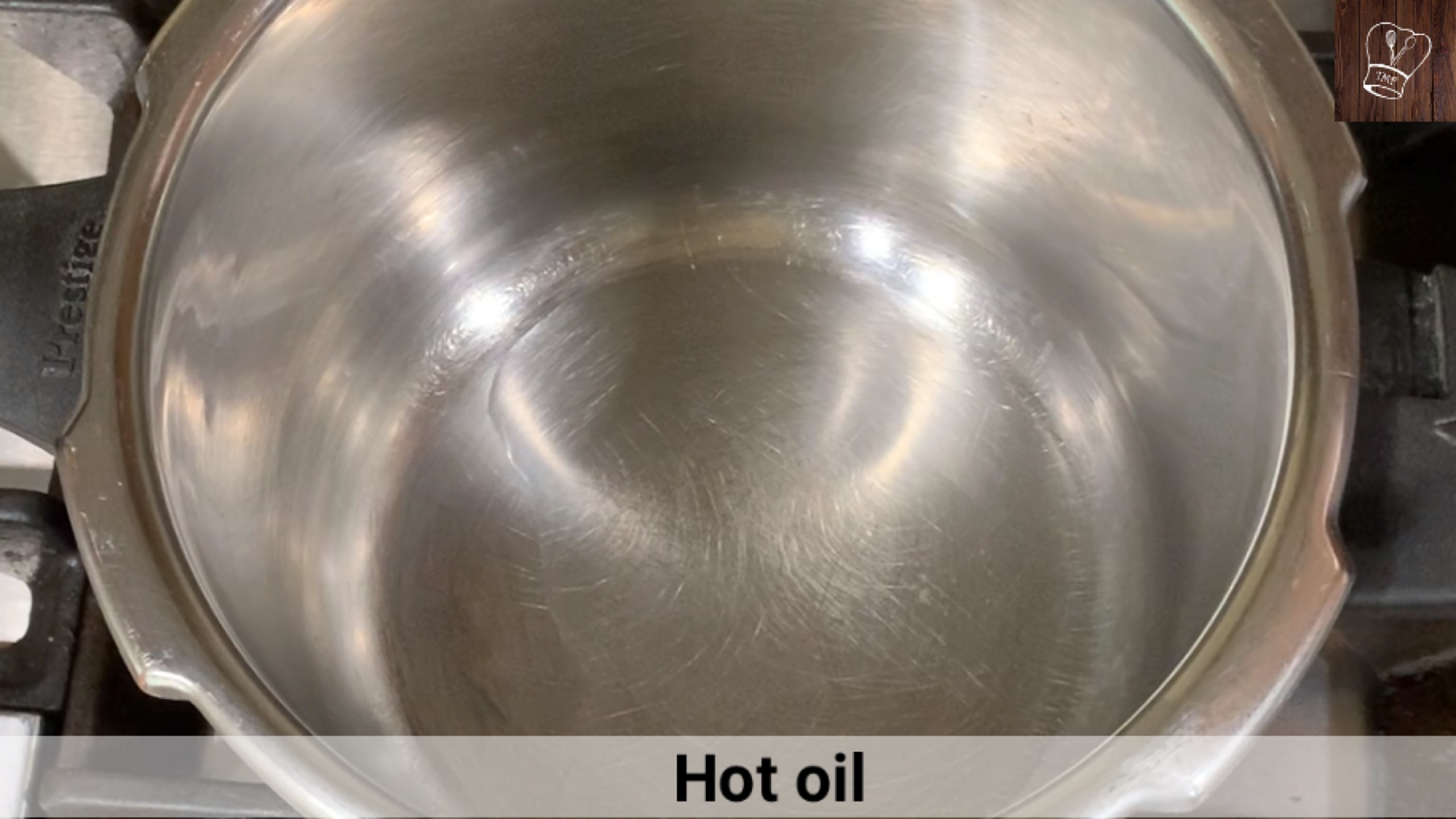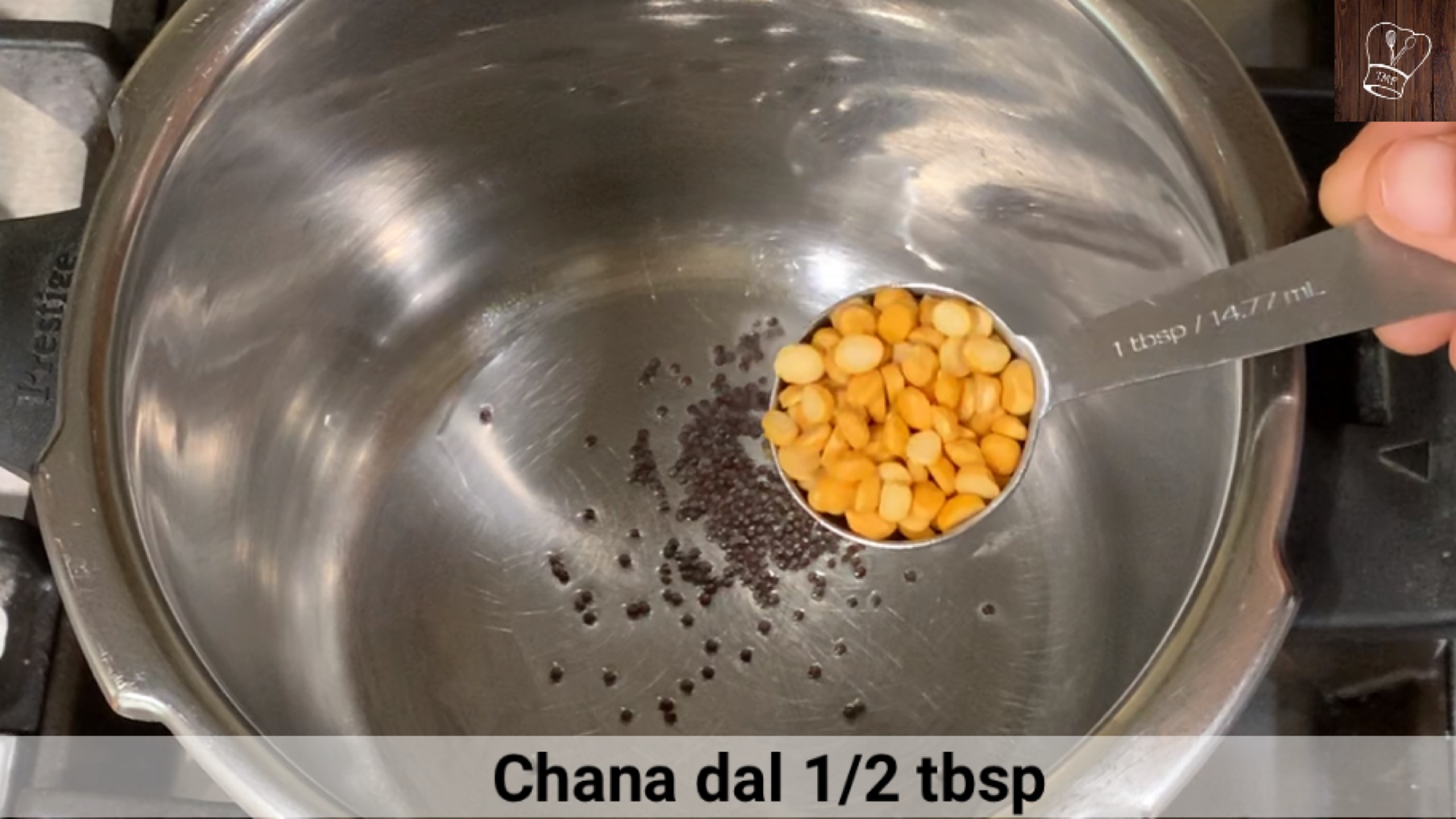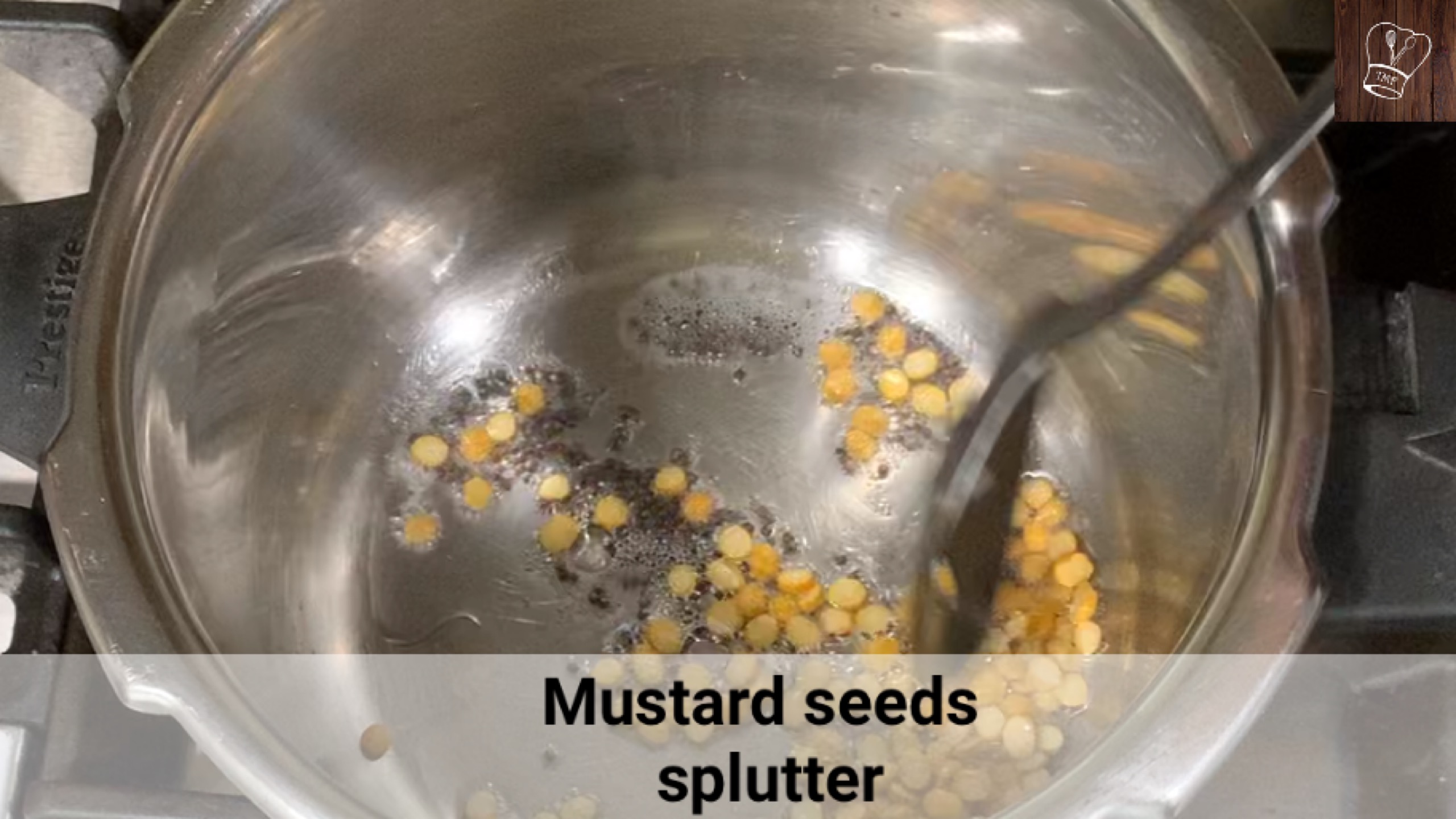 Furthermore, add curry leaves and green chilli

and roast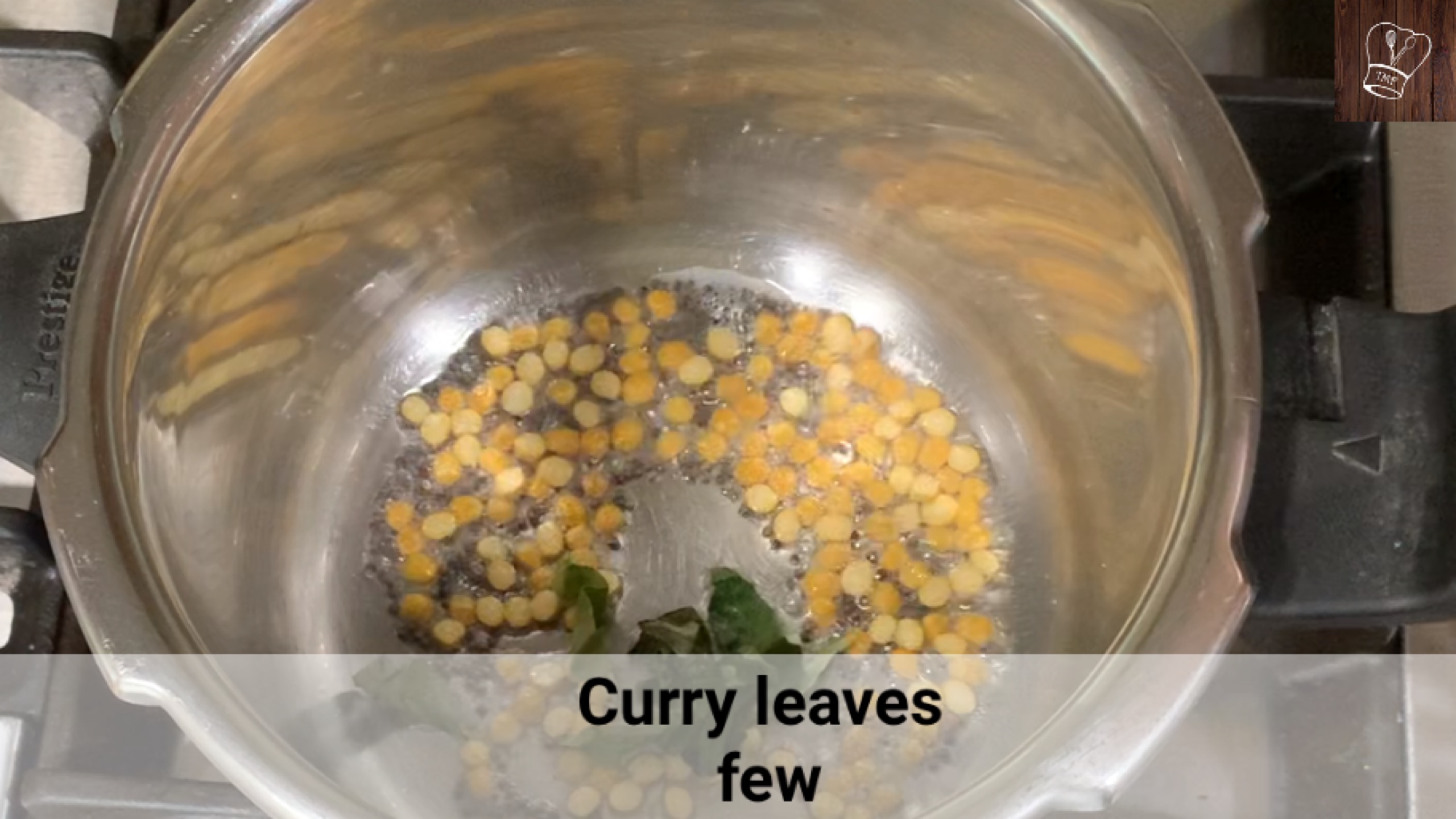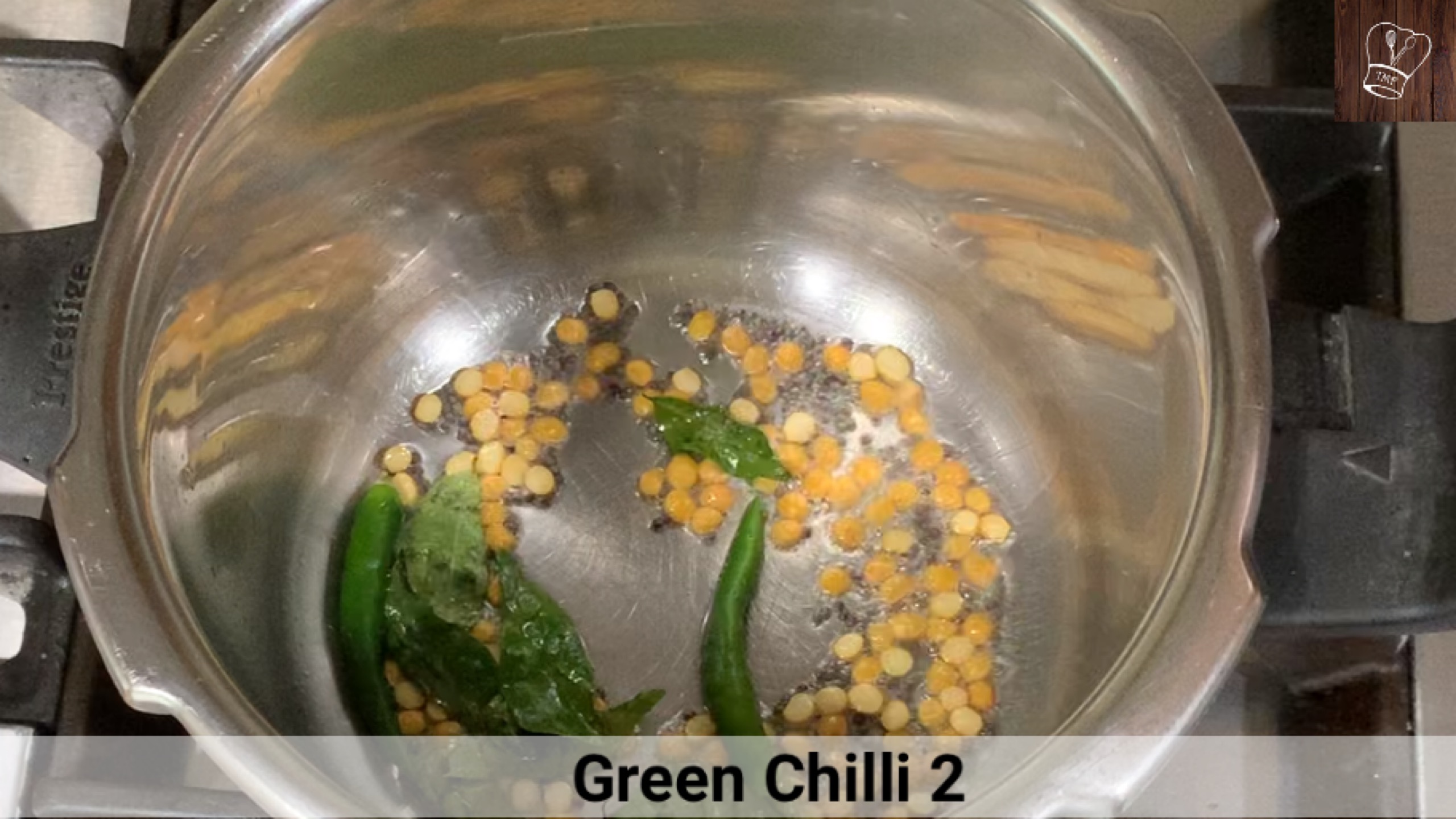 Add onion saute for a minute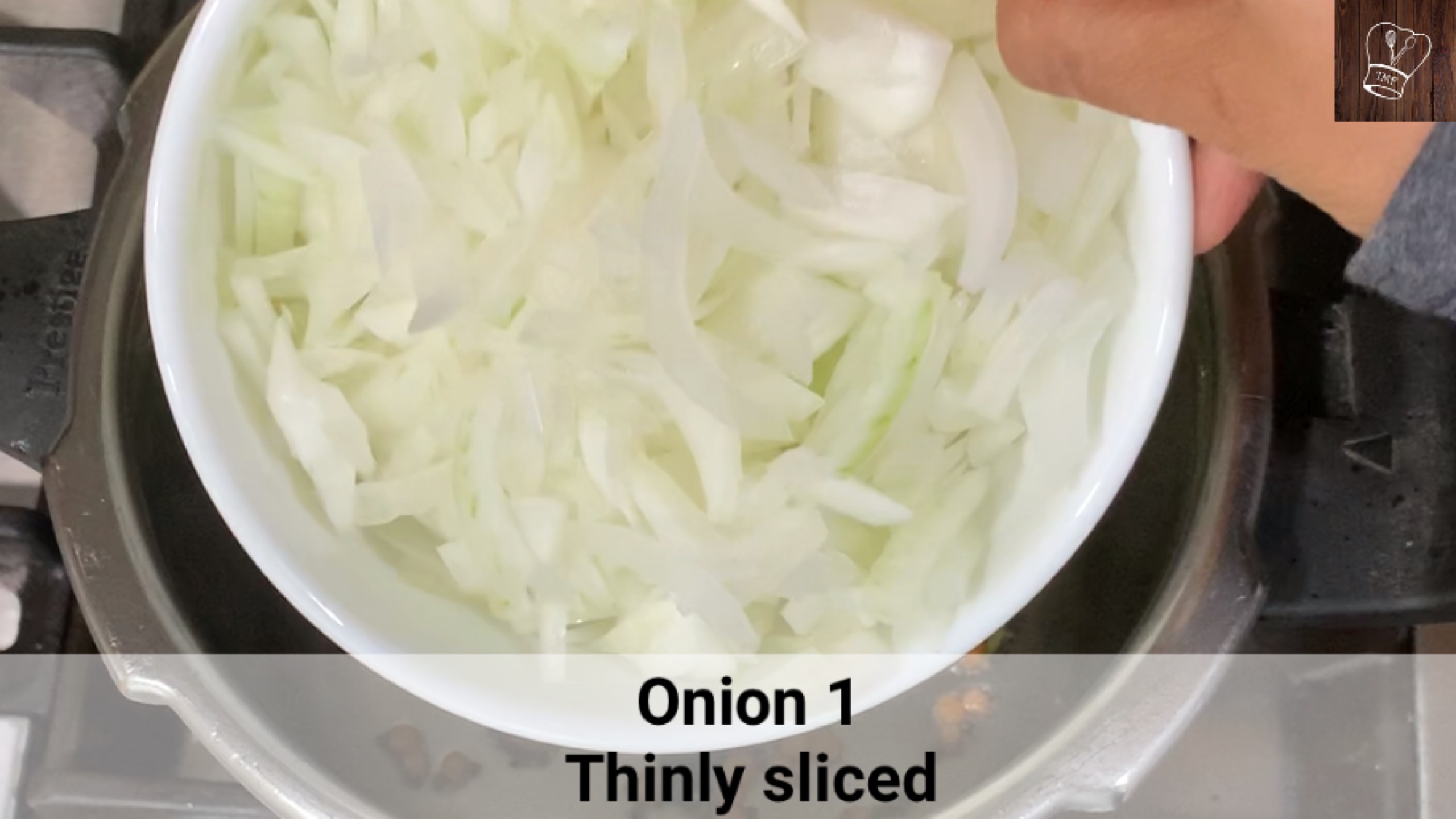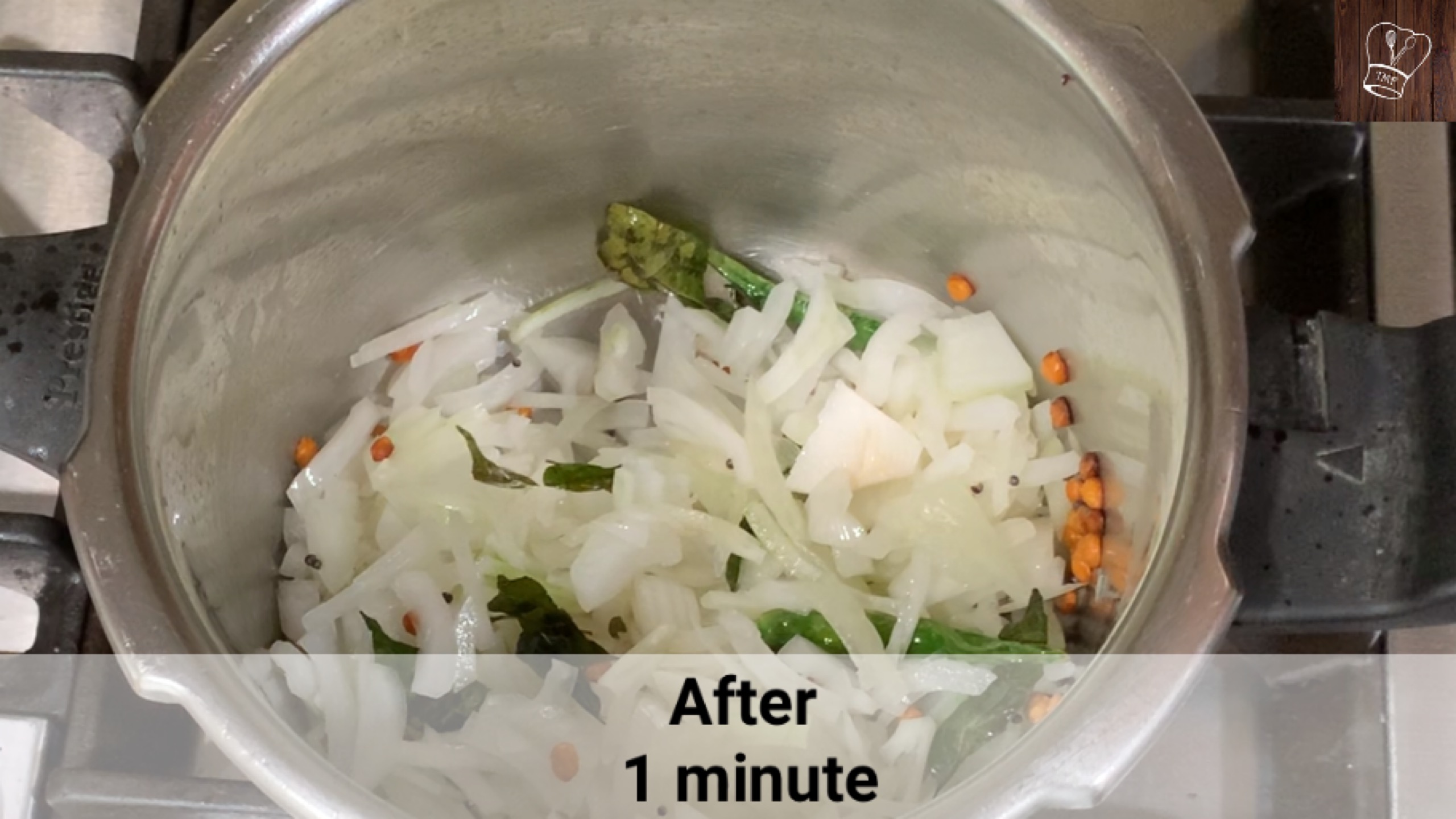 Furthermore, add required salt and saute till onion raw smell goes off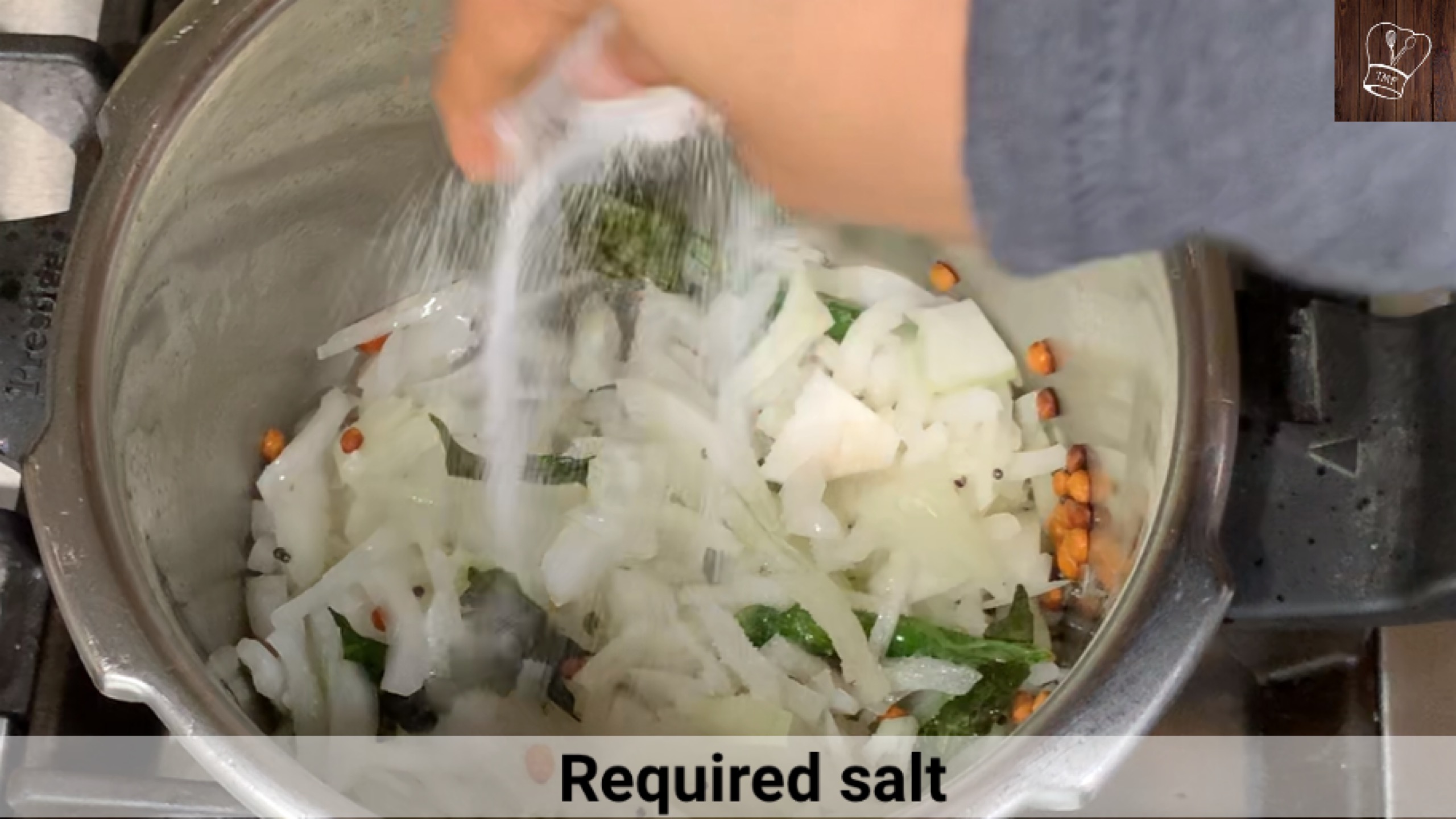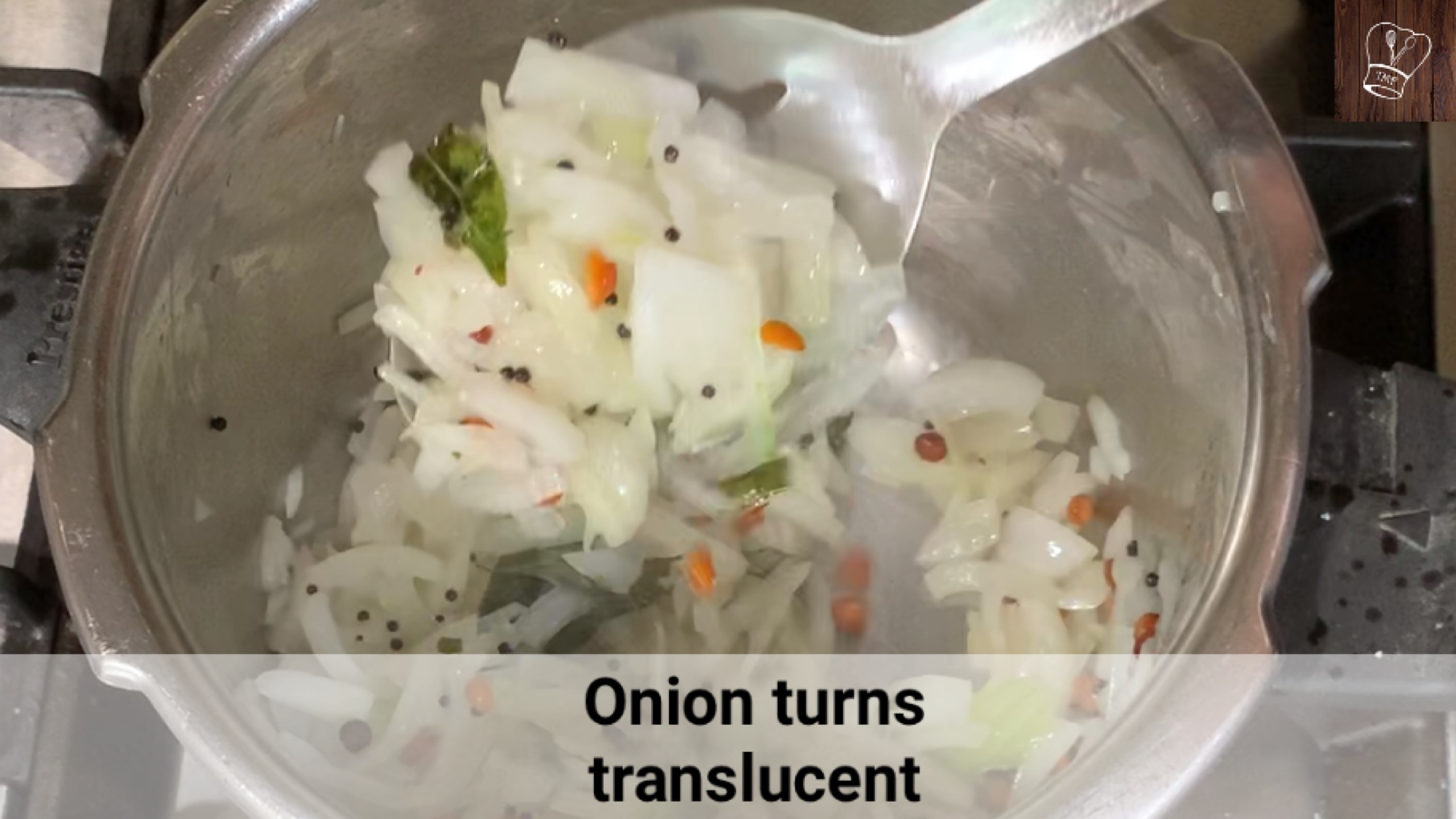 Add 1/4 teaspoon of turmeric powder and chopped potatoes, mix well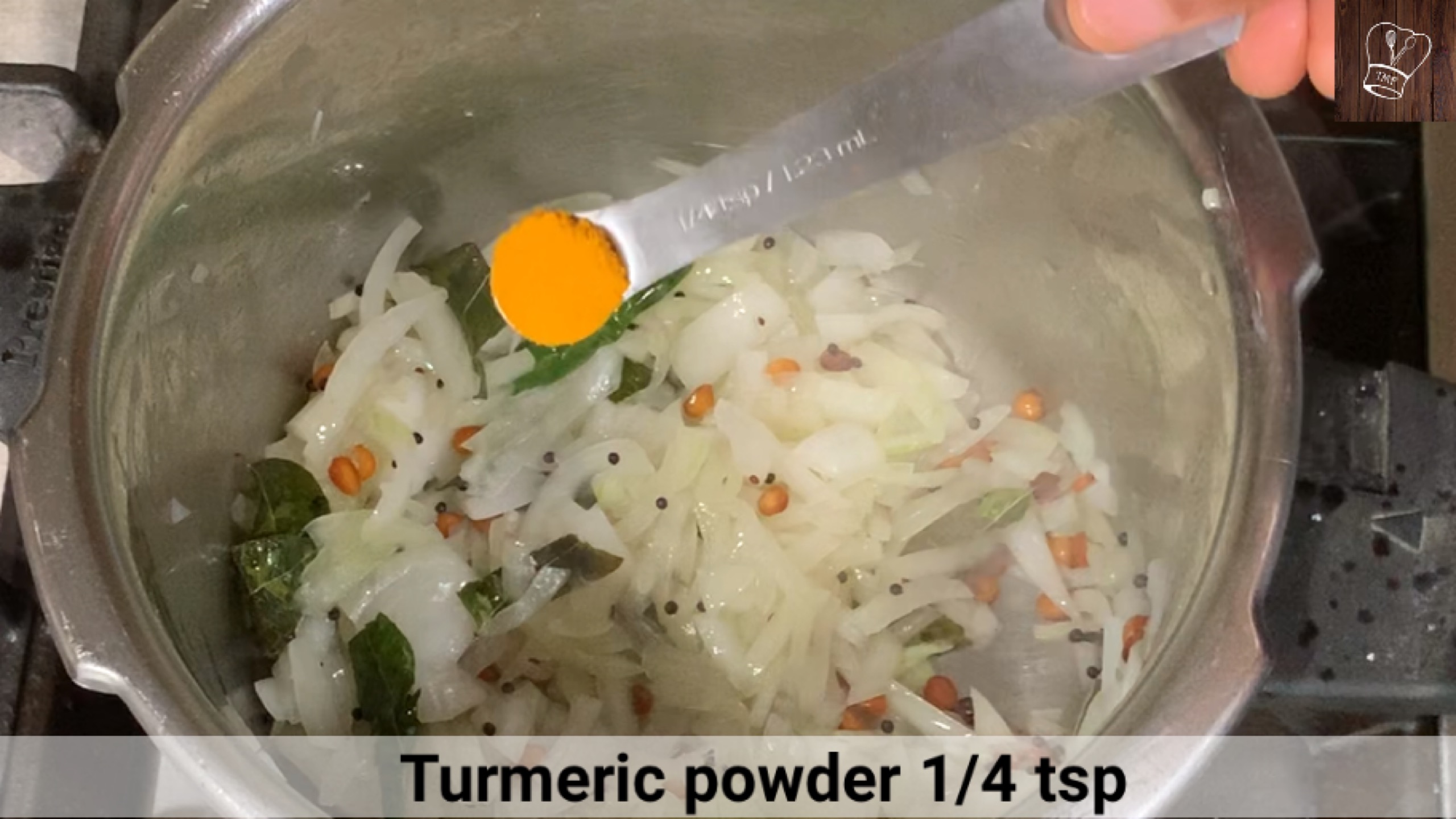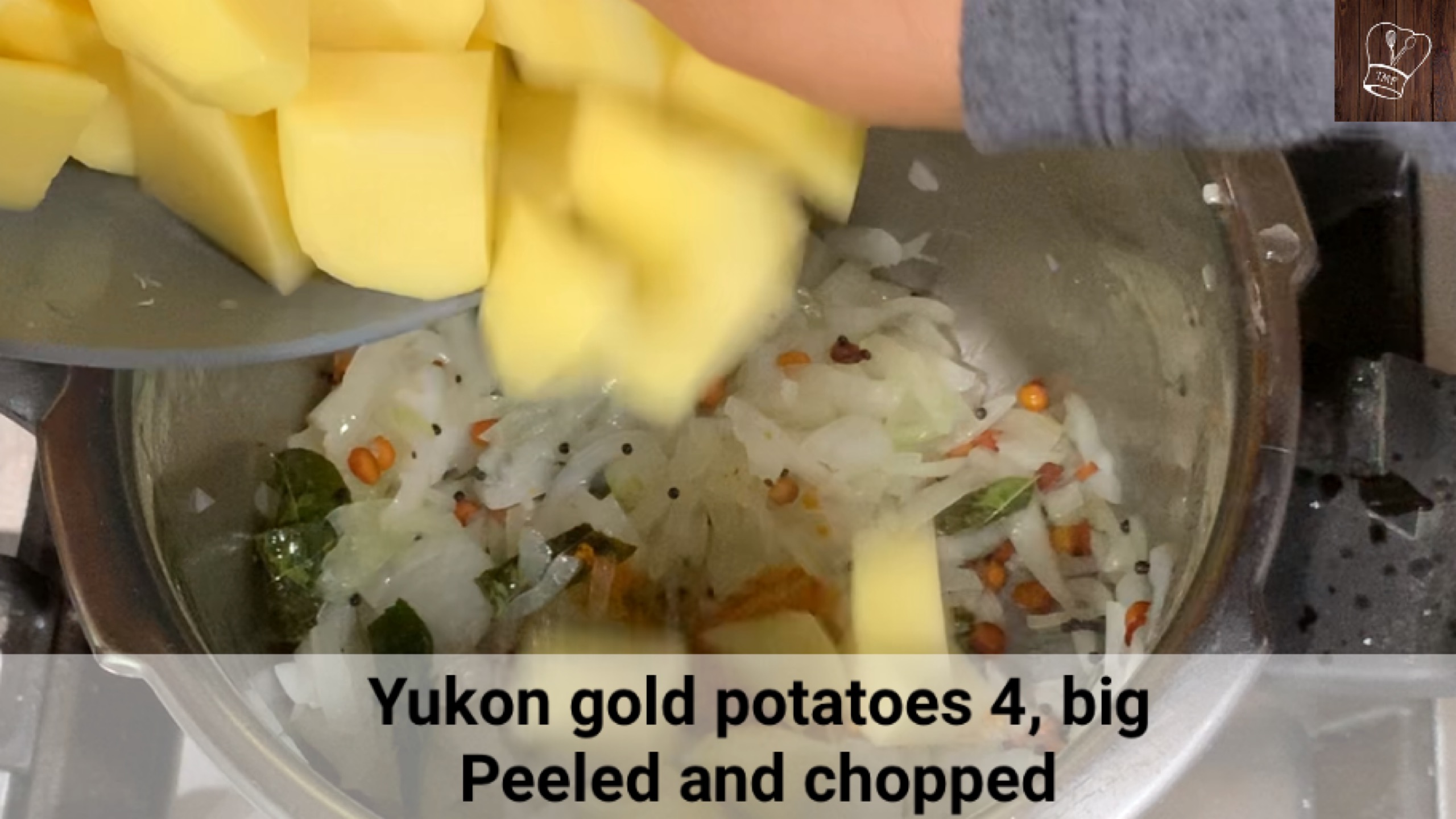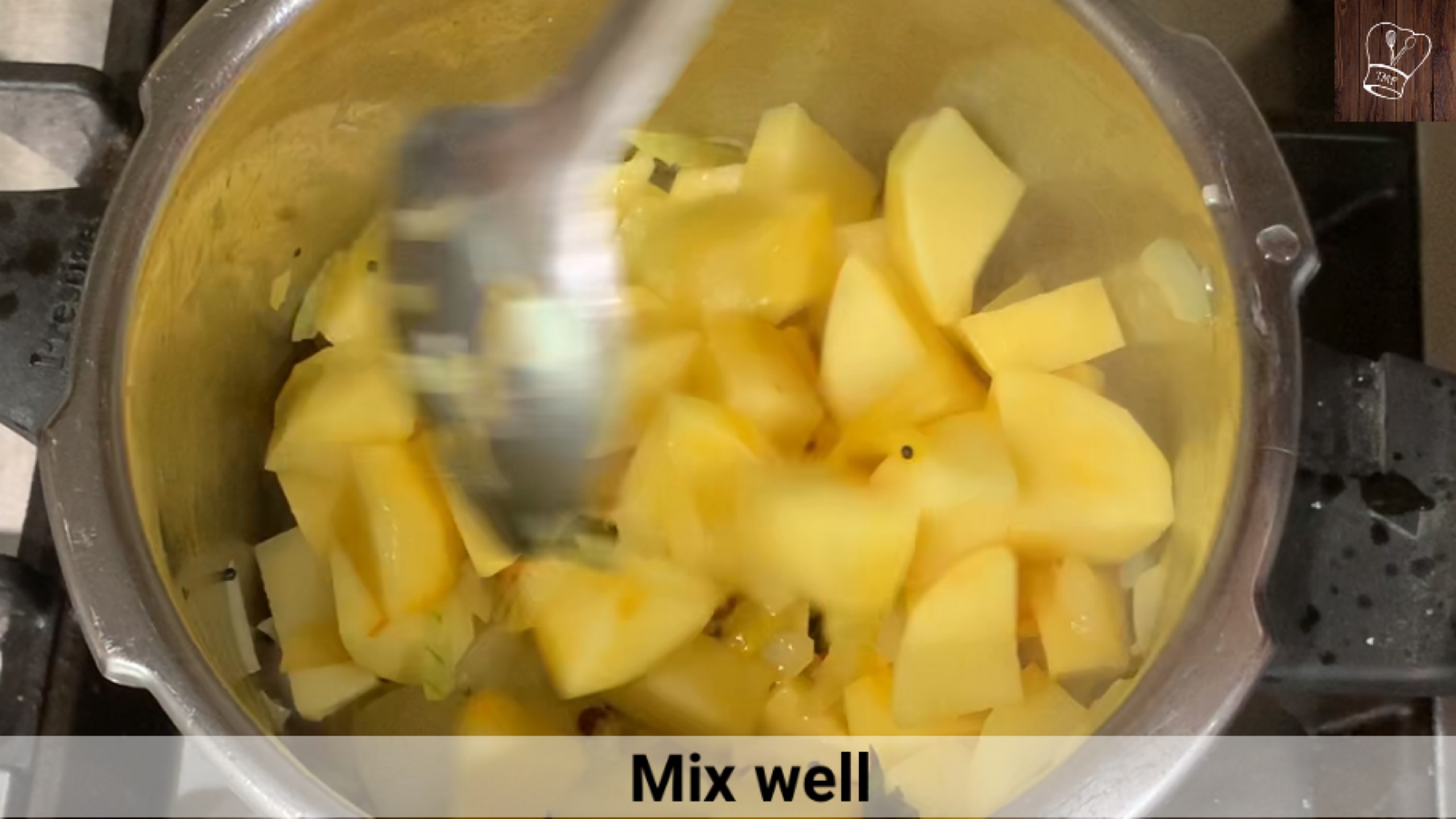 Furthermore, add 1/4 teaspoon turmeric powder and water; mix well and bring to a frothy boil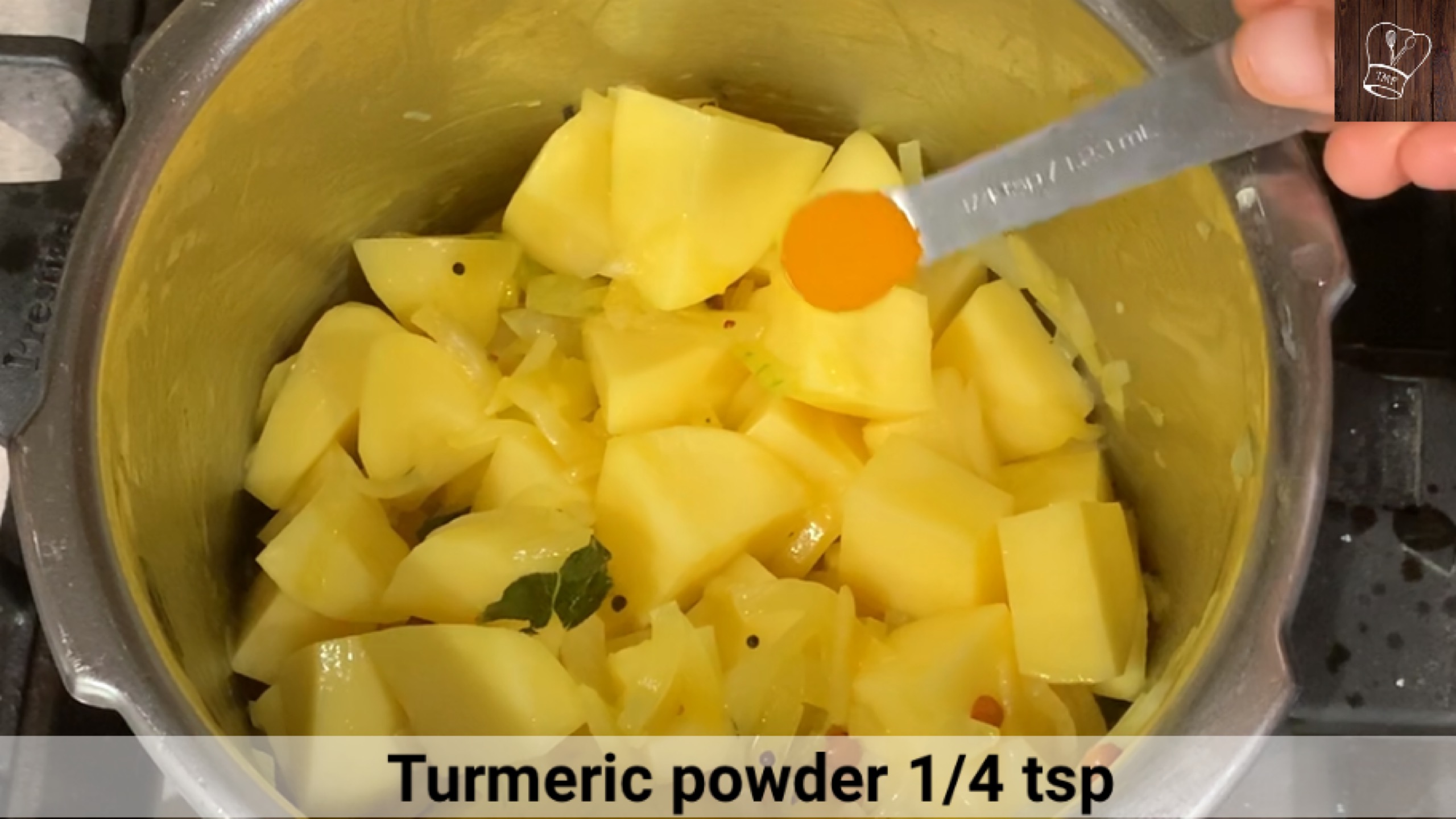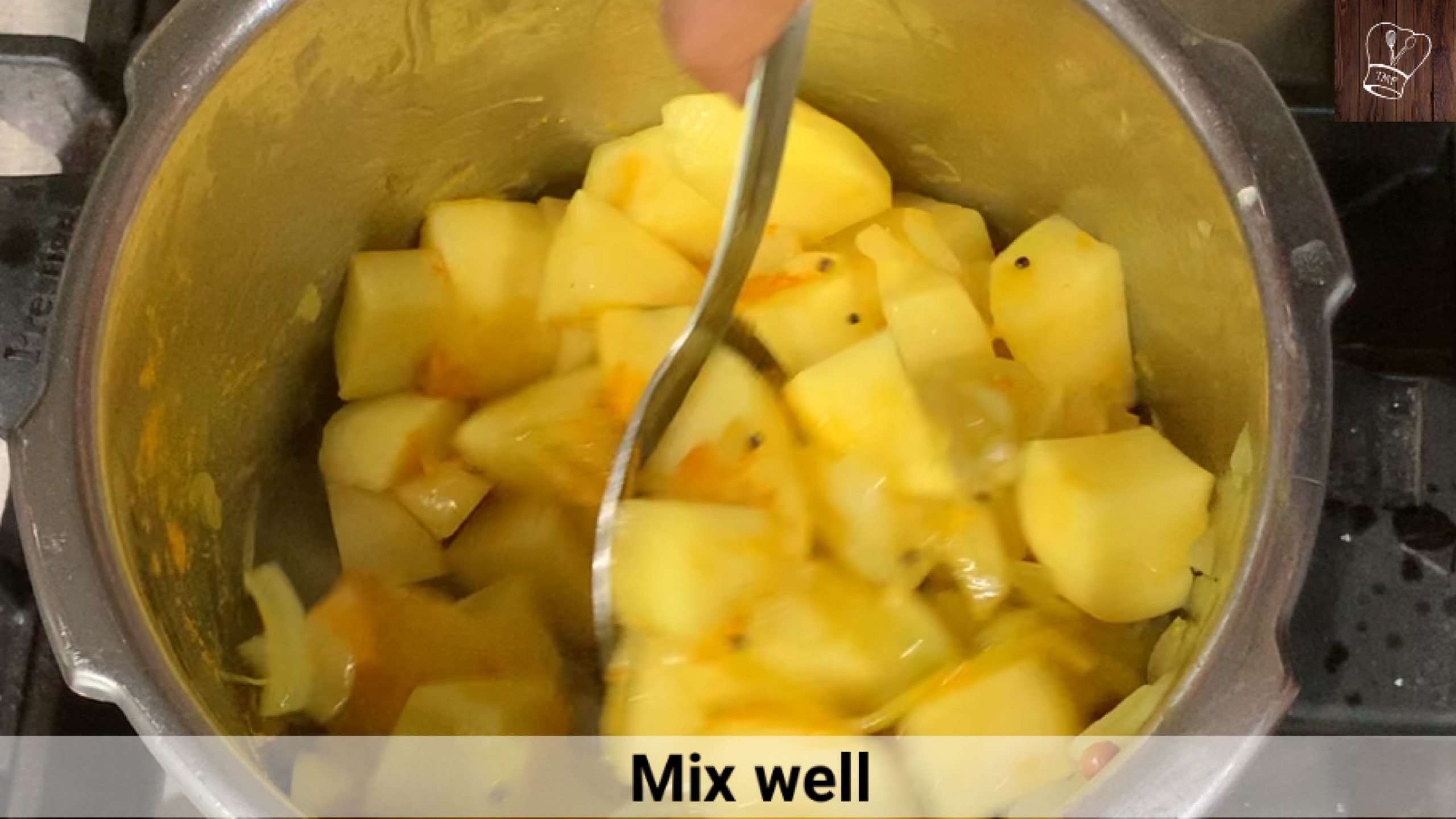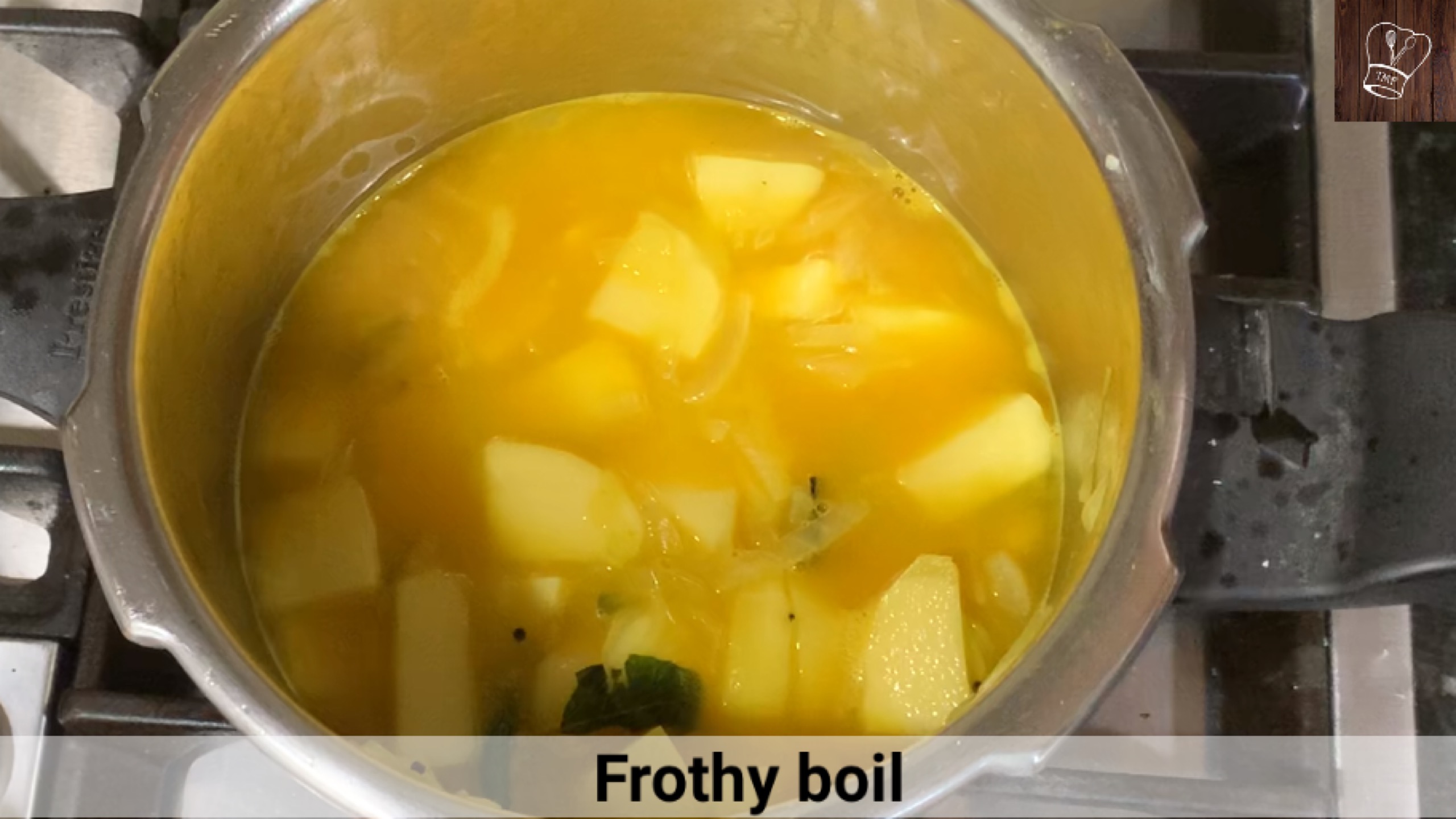 Mix well and pressure cook for 3 whistles, natural pressure release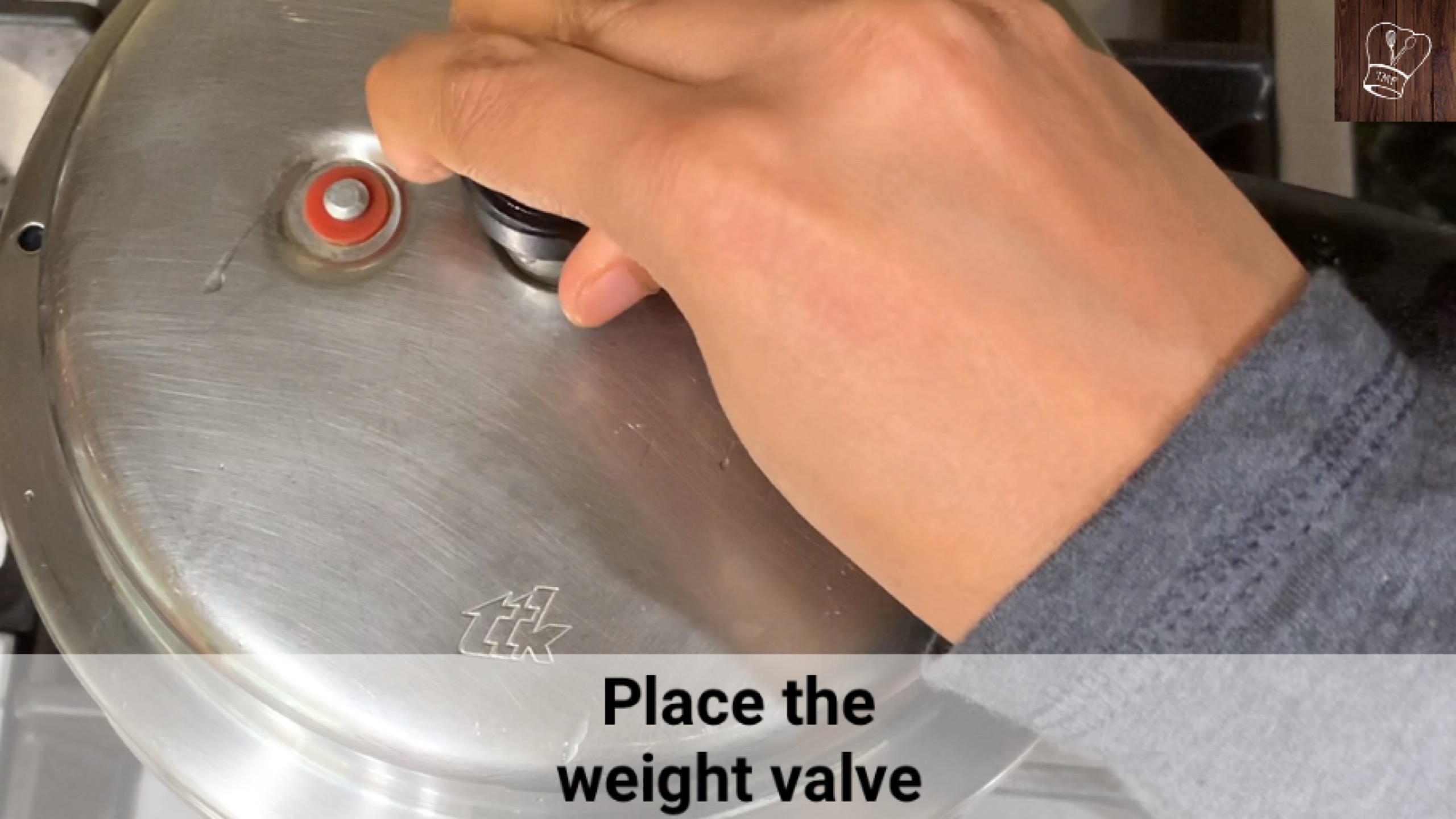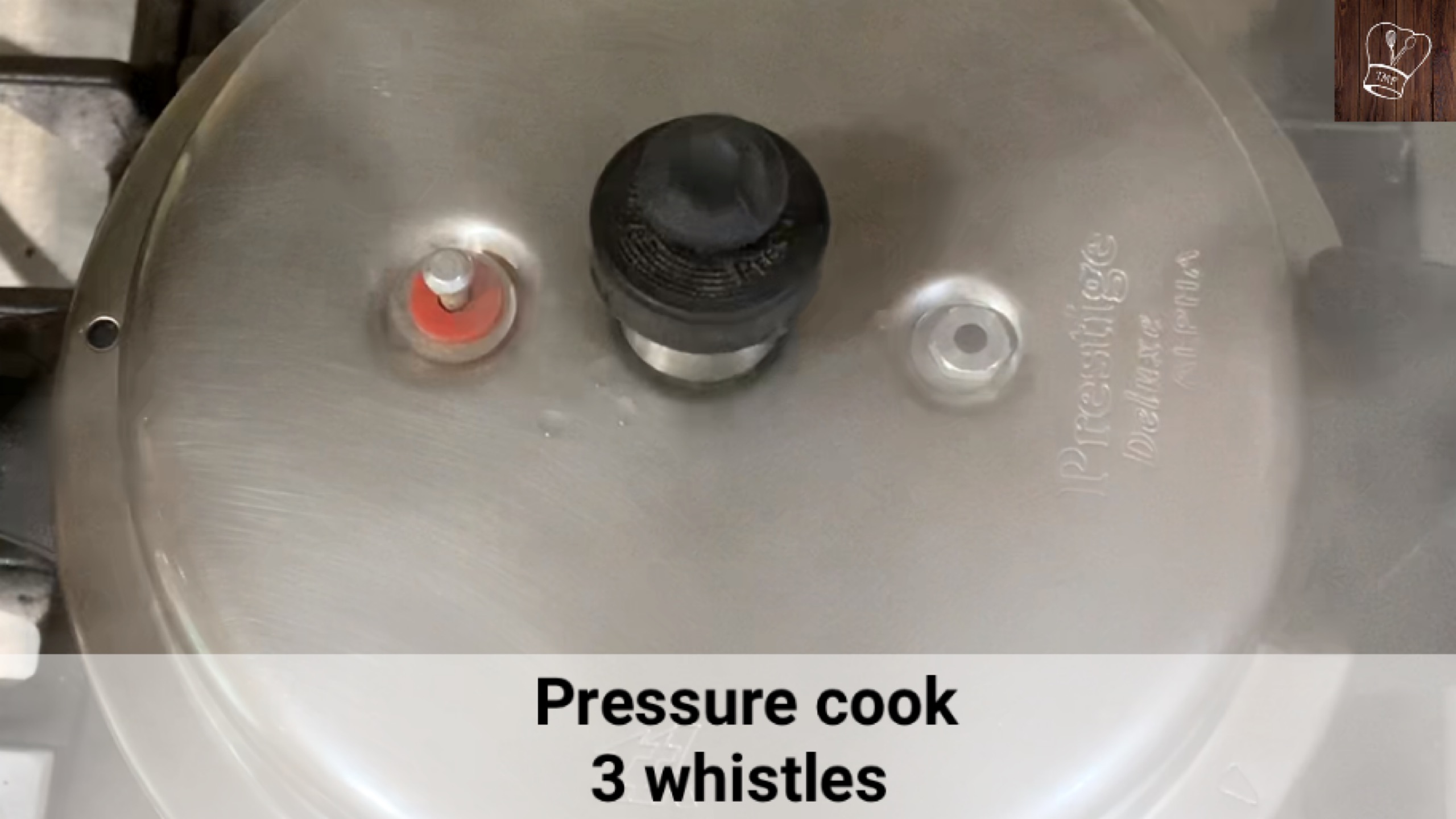 Mash a few potatoes and Add a pinch of sugar and coriander leaves, cook for 3 minutes and turn off the stove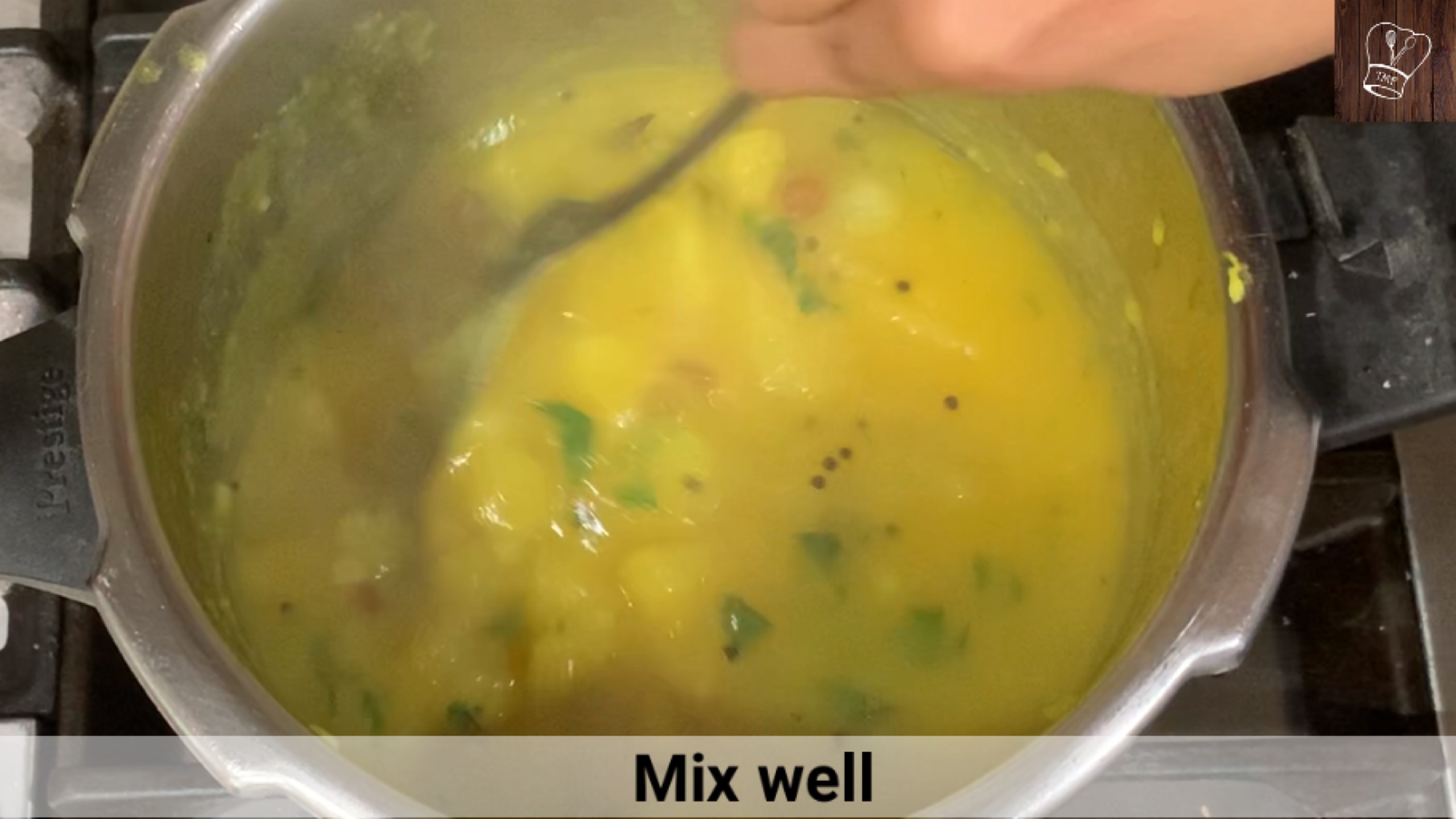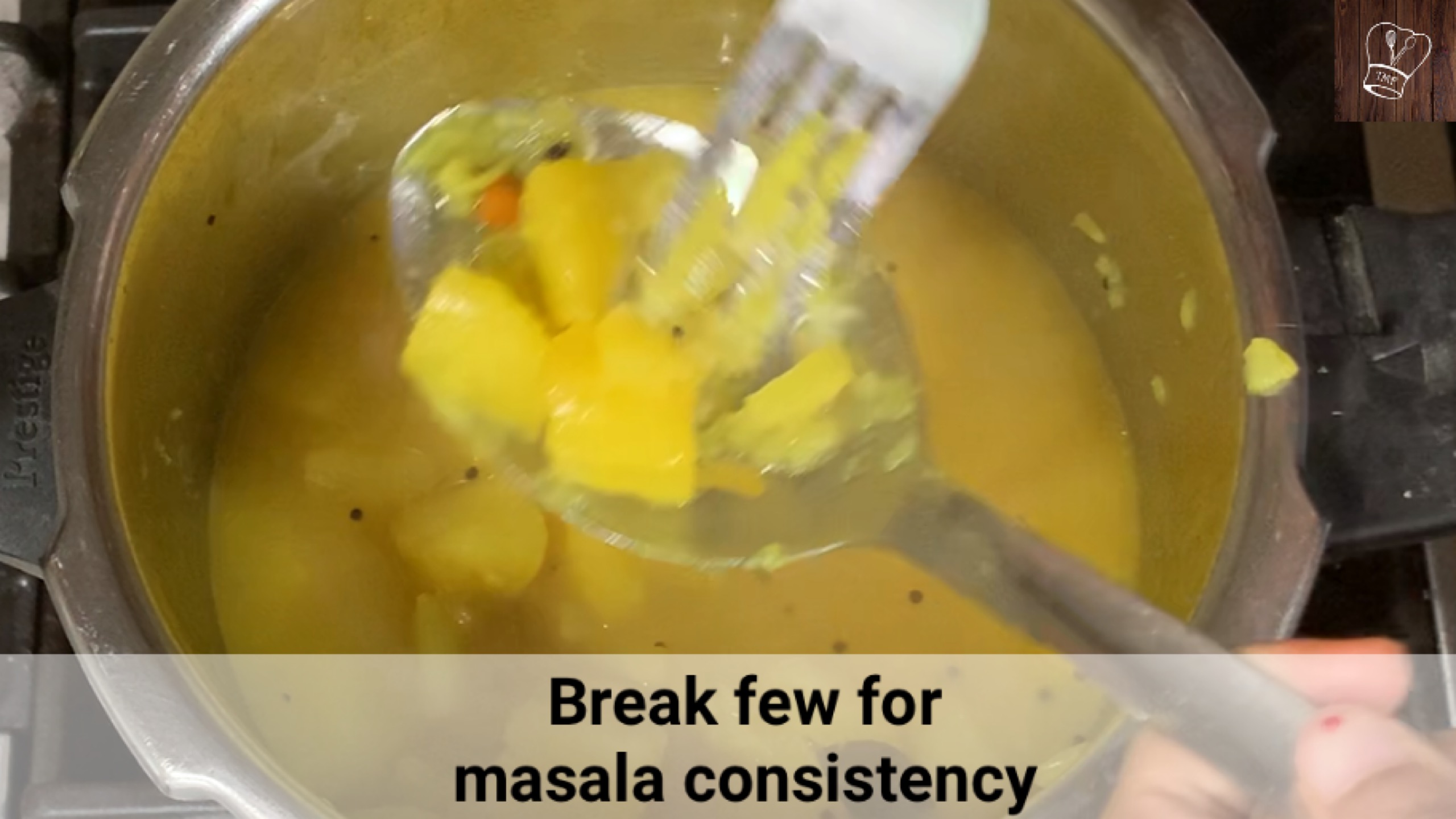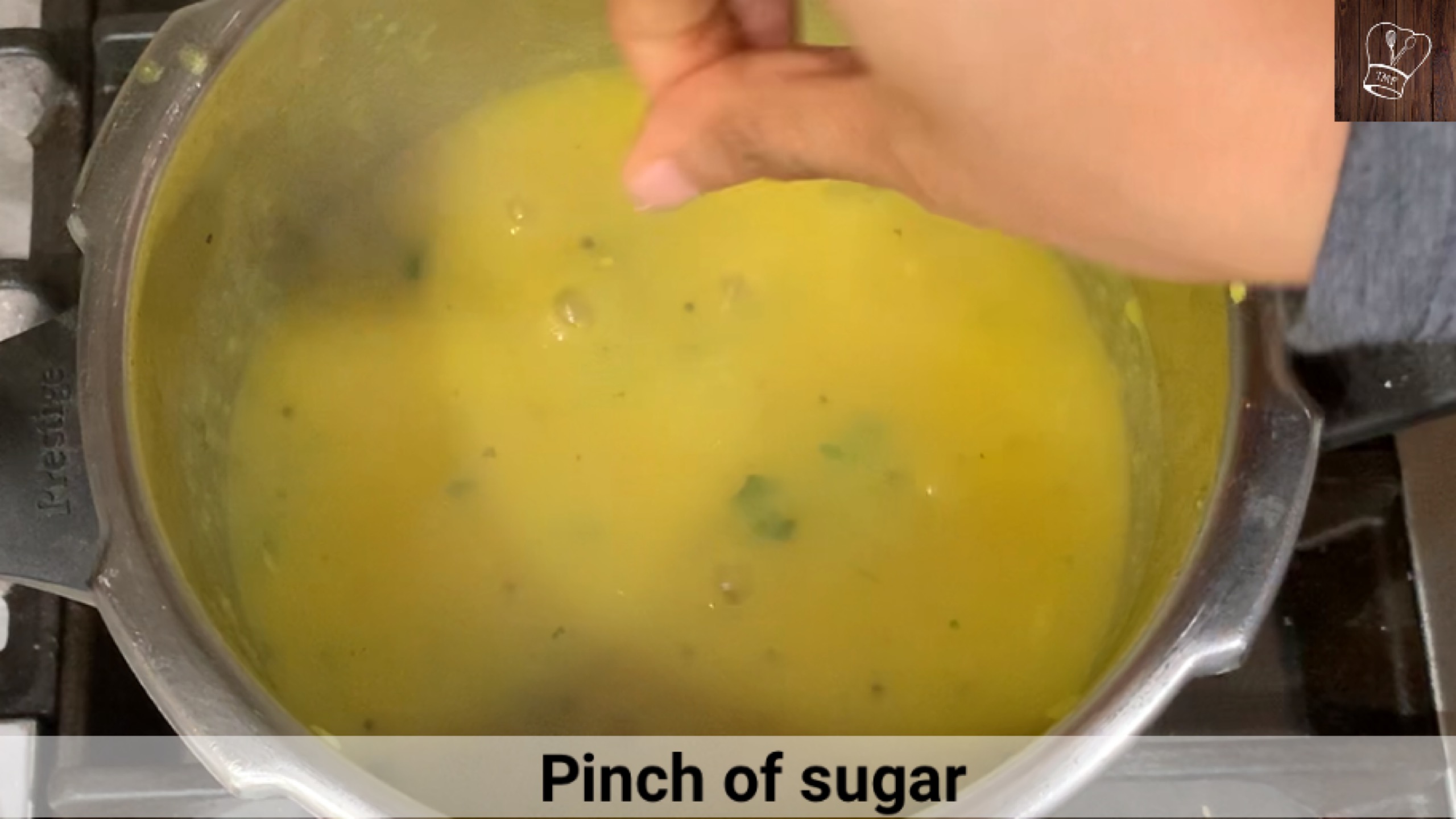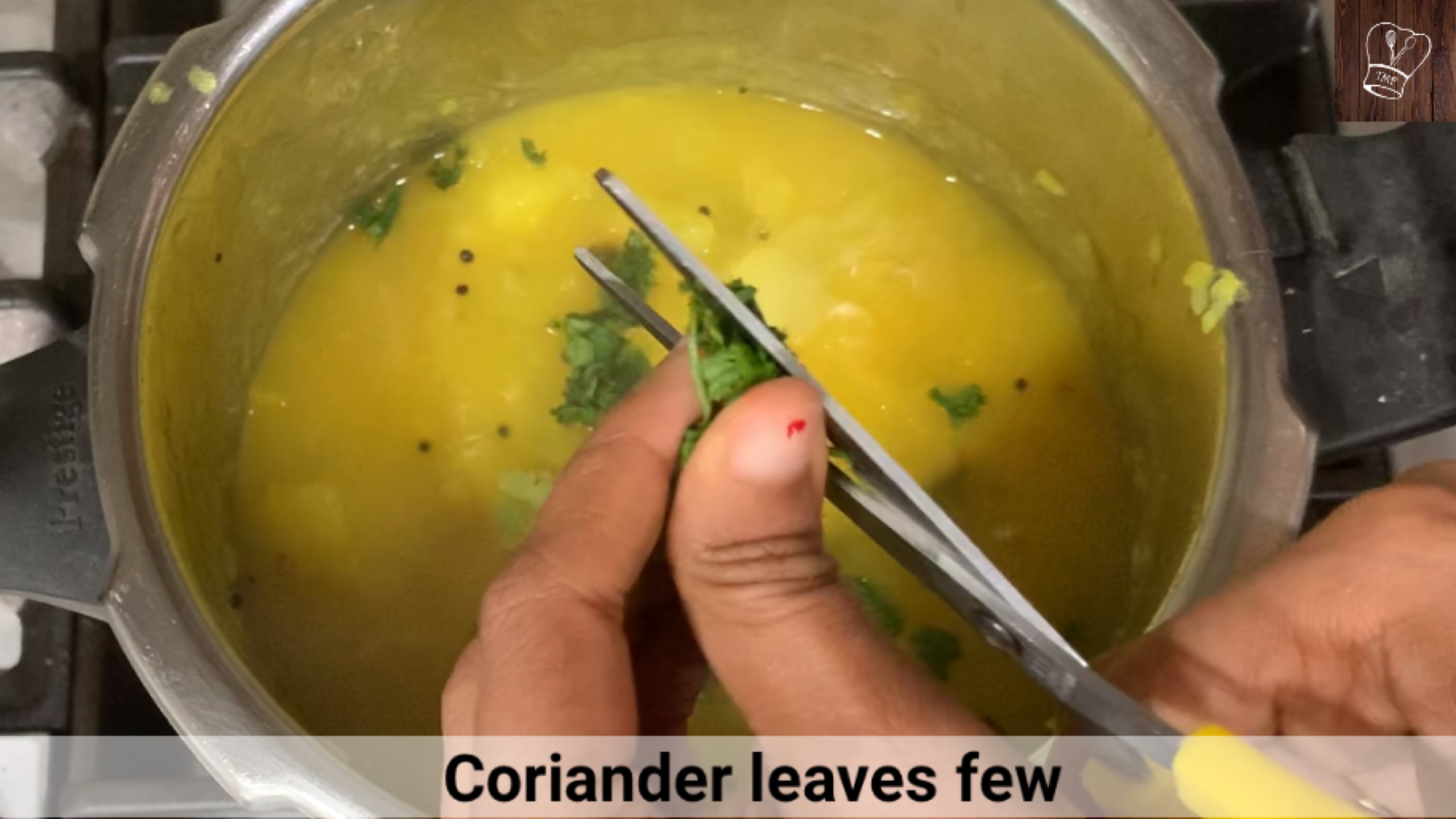 Finally before serving add lemon juice and serve with poori