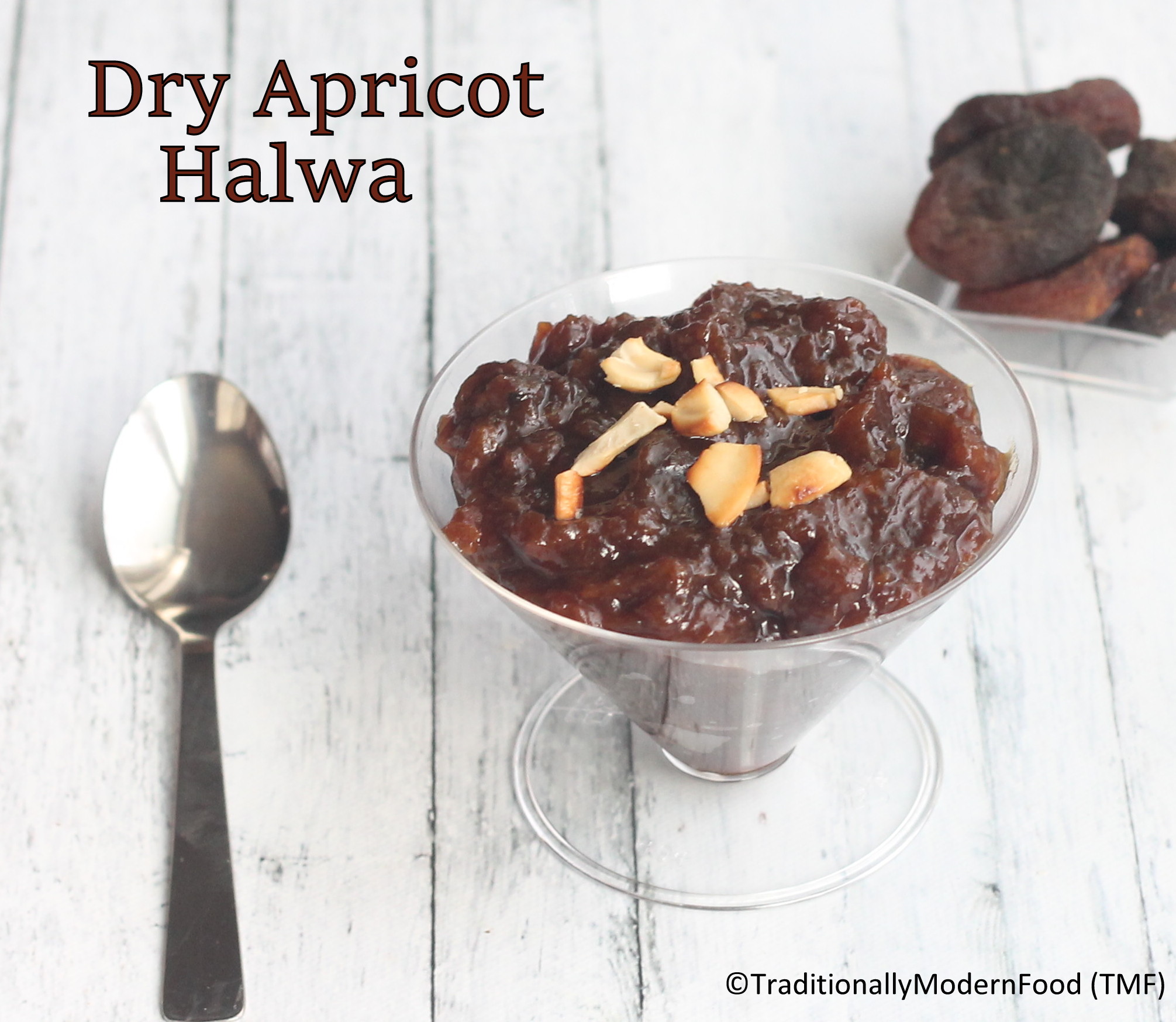 Dry fruit Apricot halwa can be prepared within 15 minutes using pressure cooker. RK sir's pressure cooker technique makes Qubani Ka Meetha super fast. With just dry apricots and 2 tablespoon of sugar this is a great healthy sweet and a yummy snack for kids.
We are still in "Sweet February" so I wanted to post this recipe before I move on to other category. Oh ya you are going to see theme based recipes for some more time in TMF.
Coming back to this Dry fruit Apricot halwa. When it comes to dry fruit I always hear a big no from my son. Dates and nut ladoo and Oats dates Burfi are something which I usually do for him. When I was exploring RK sir's pressure cooker recipes I came across this "Hyderabad Apricot compote".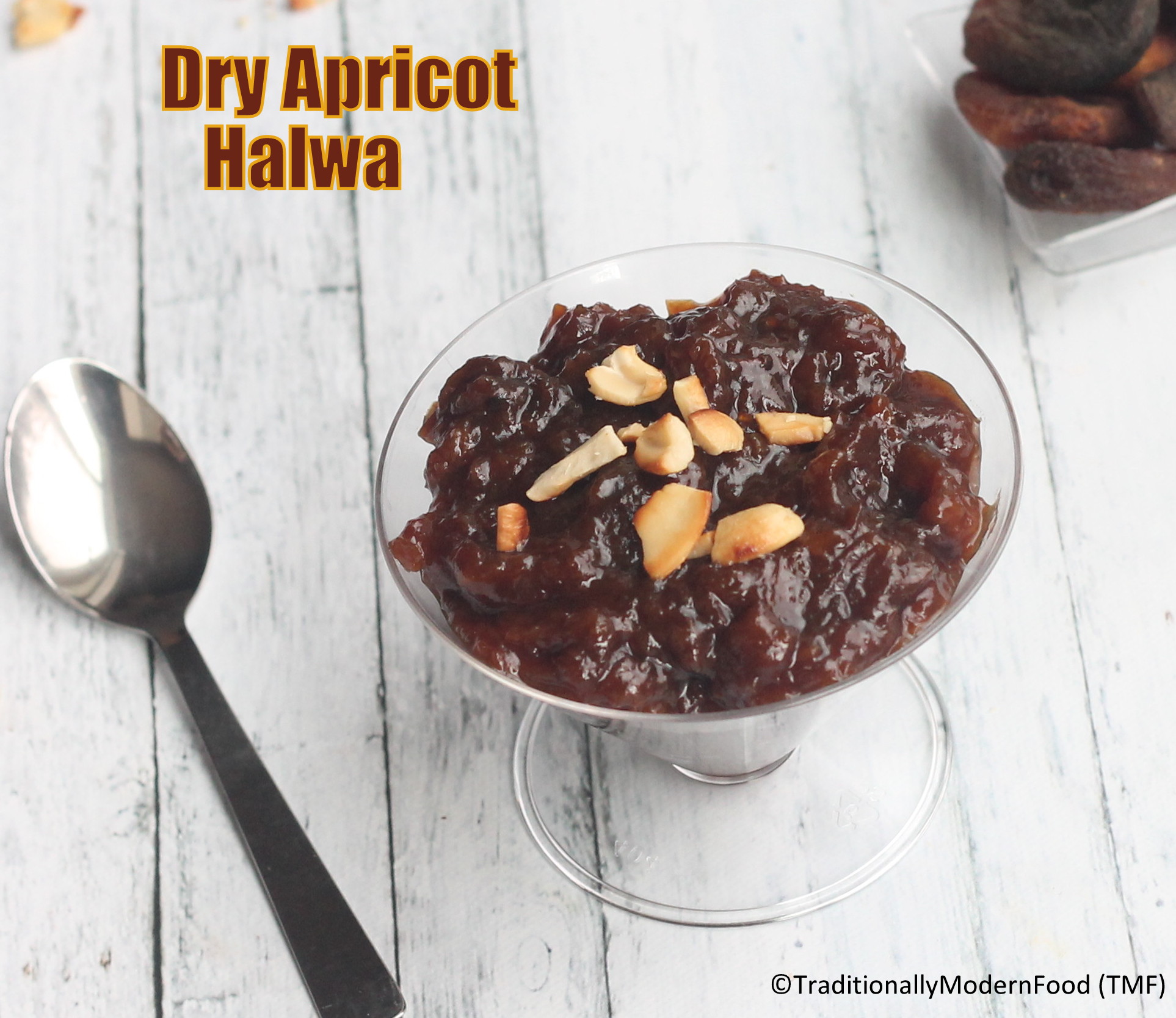 I am a big foodie but recipes like this remind me that I should start exploring recipes around India. What a tasty delicacy from Hyderabad ☺️
The preparation for Dry Fruiy apricot halwa was super quick. Put everything into the cooker and it is done. No continuous stirring is required. Apricot is a very healthy dry fruit, sweet with it makes a guilt - free snack for Adults and kids.
At times when I have a strong sweet craving I will go to my pantry in search of some dry fruits. Sweet with a dry fruit is a definite yes for me😎
Did I tell you that vegan Apricot halwa can be prepared with just 2 tablespoon of sugar. Yes with very less sugar this halwa definitely qualifies well for a healthy dessert. If you like Apricot taste, this is one of the must-try recipes. I am going to explore this recipe with other dry fruits too.
Apricot compote may look watery after you open the cooker but mashing it well makes it thicker. I didn't feel extra liquid after a while. You can adjust the water after few trials or of you feel it is bit watery cook for a minute. First time I tried this recipe I grounded the halwa, after it comes to room temperature with a doubt whether my son will like the texture. Serve it according to your preference.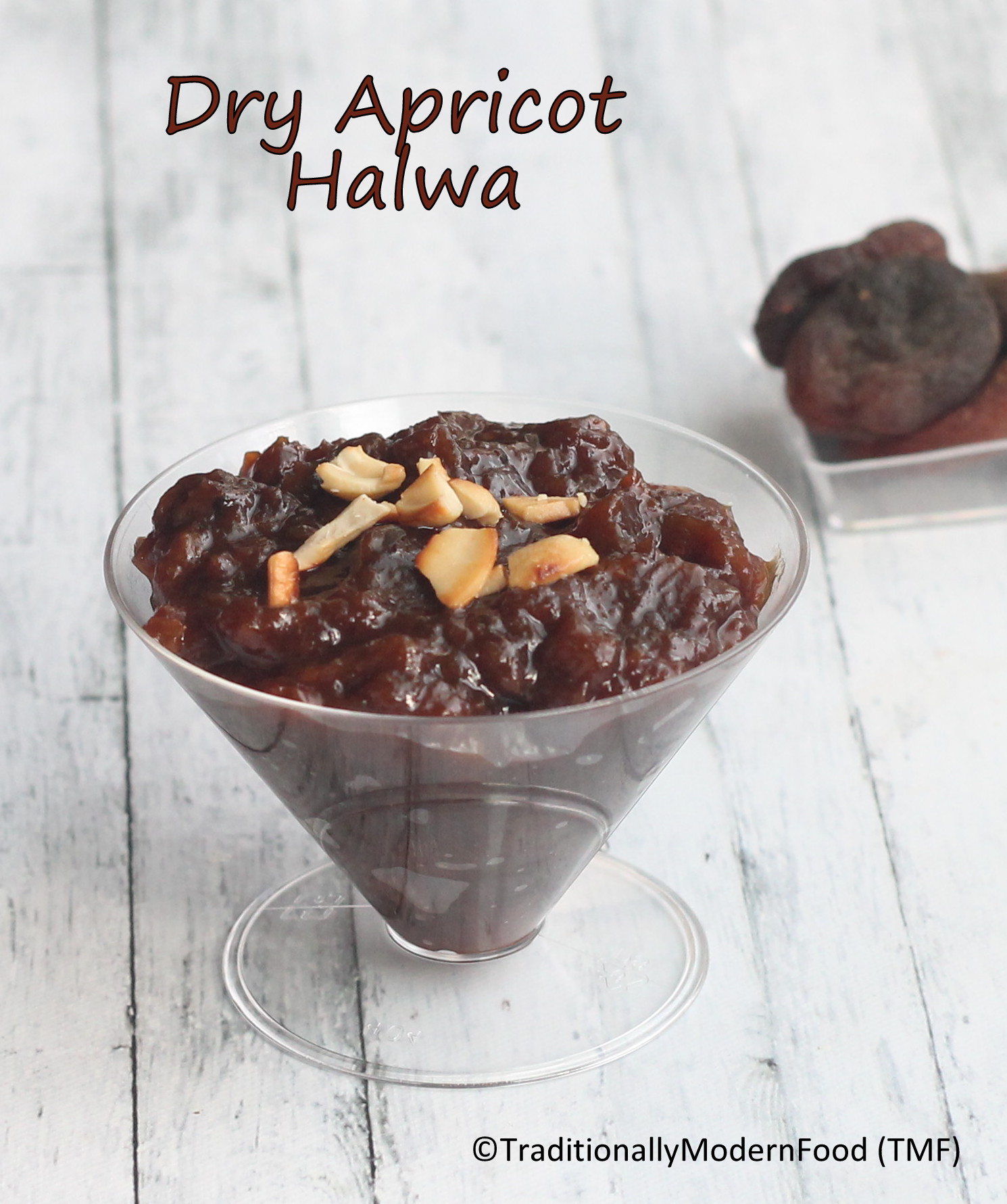 Ingredients
Dry Apricot - 20

roughly chopped

Water - 1 cup

Sugar - 2 tbsp

I used Demerara sugar

Cardamom pod - 4

crushed
Instructions
Add all the mentioned ingredients into a 2 liter preside cooker

Mix well. Cook for 13 whistles on medium flame

Release pressure immediately. Mash the mixture with a spoon. Serve it with nuts/ condensed milk/heavy cream
Video
Notes
I have roughly chopped apricots but it is optional
I used sugar-free dry apricot if you are using apricot with sugar adjust he sweetness
I have used Demerara sugar. Regular sugar|brown sugar | jaggery can be used
Cardamom powder can be used instead of cardamom pods
Ghee can be added for extra richness
Nuts like almonds, walnut, pistachio etc. can be added
Condensed milk can be added towards the end for richness
Color of the halwa depends on the apricot color
Dry apricot I used was soft if the apricot you use is very hard cook one whistle extra
Use a proper 2 little cooker which whistles on/all time. Keep the flame on medium heat
Preferably use 2 liter cooker. If your are using 3 liter cooker make sure quantity is at-least ¼ of the cooker to avoid cooker from getting burnt
Ingredients:
Dry Apricot - 20, roughly chopped
Water - 1 cup
Sugar - 2 tablespoon (I used Demerara sugar)
Cardamom pod - 4, crushed
How to make Dry Apricol halwa with step by step pictures:
Add all the mentioned ingredients into a 2 liter preside cooker
Mix well. Cook for 13 whistles on medium flame
Release pressure immediately. Mash the mixture with a spoon. Serve it with nuts/ condensed milk/heavy cream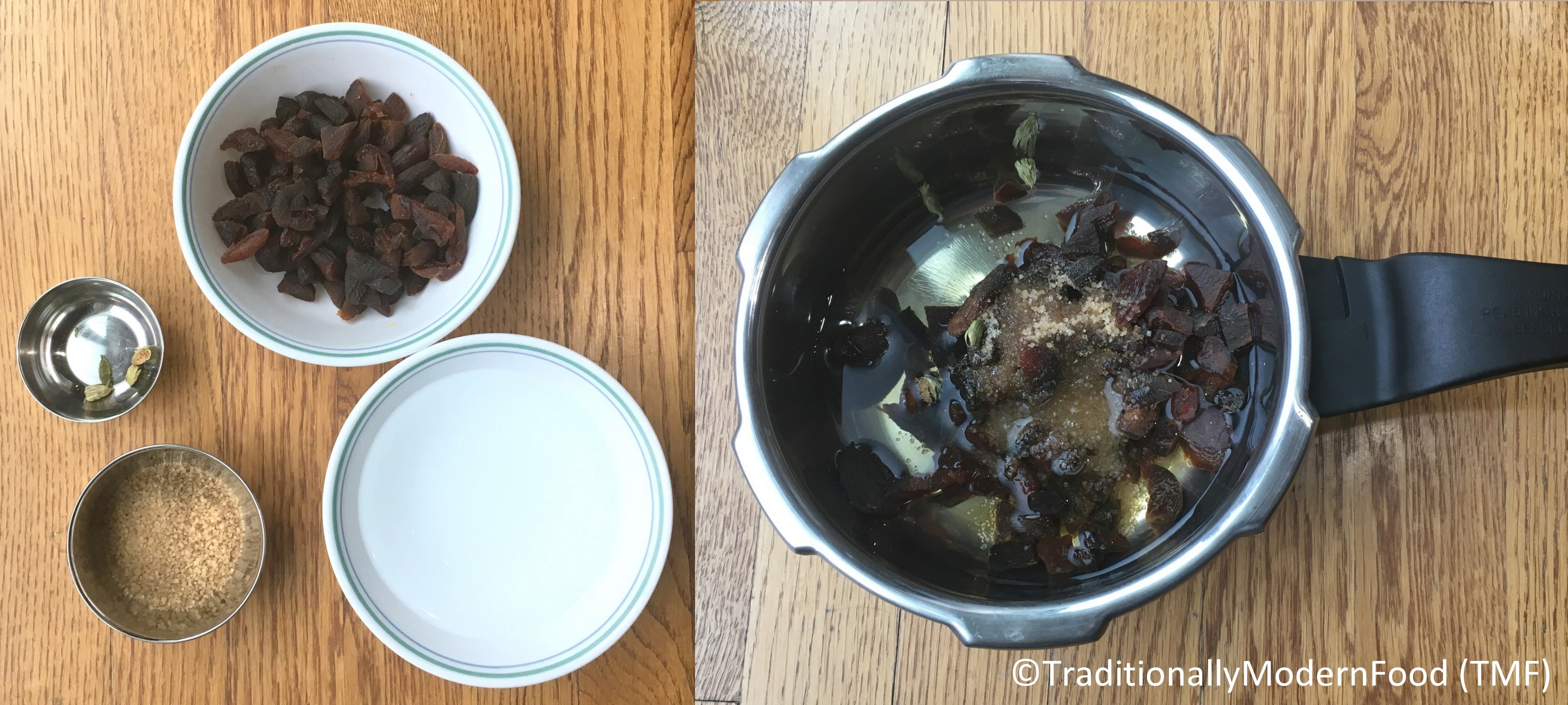 For regular recipe updates pls follow TMF social media,
Facebook | Instagram | Youtube | Pinterest | Twitter