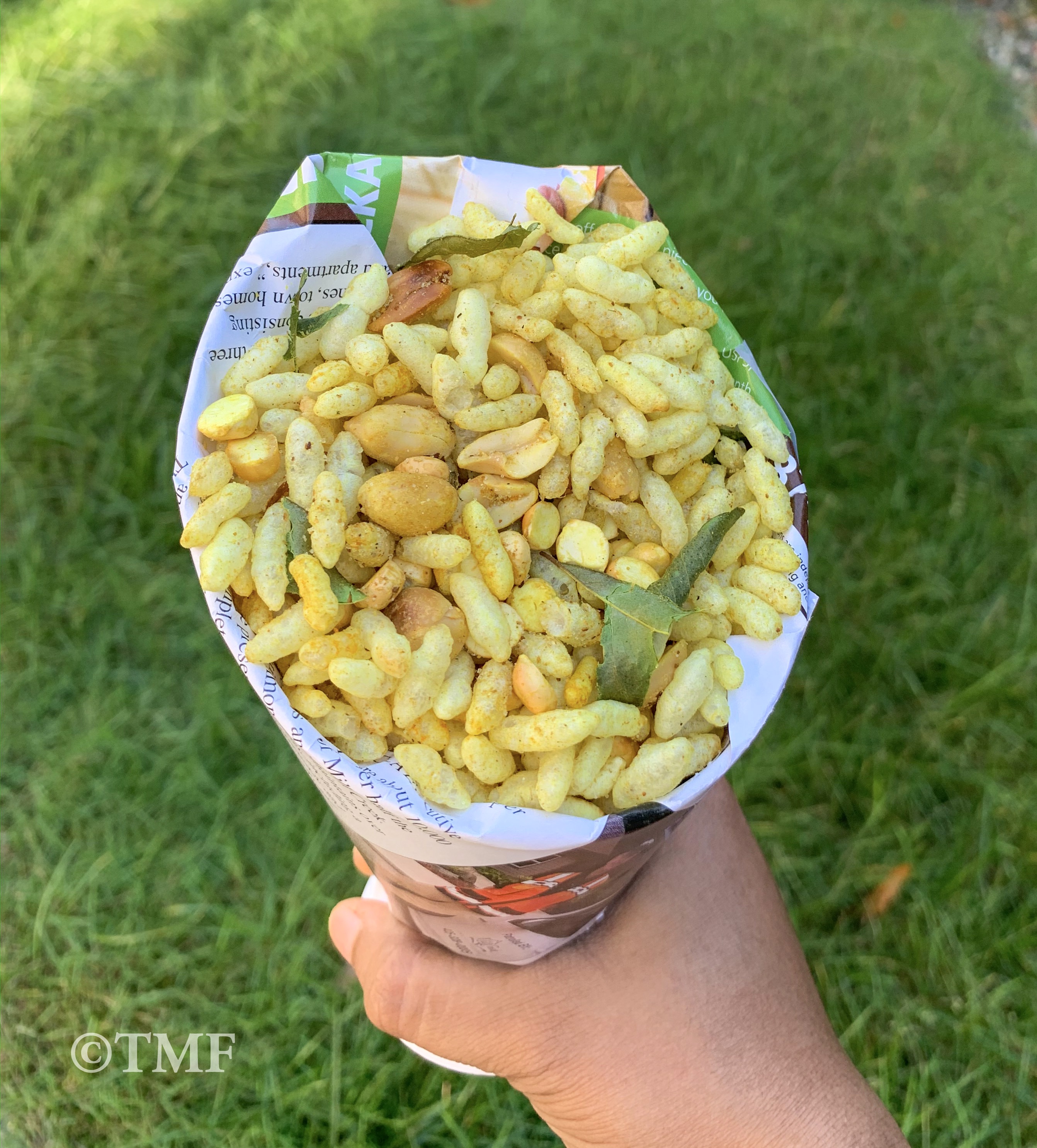 Kara Pori is a quick 5 minutes evening snacks. Crispy puffed rice chivda is not only tasty, but also healthy after school snacks for kids.
Kara Pori is a quick and tasty Indian snack. Less oil, yet crunchy. During school days Amma always make it and keep it in a box. It is one of my favorite snacks growing up.
Everytime I visit kitchen I will look for kara Pori dhabba and keep munching it. Amma always use coconut oil to prepare it and it gives a nice tasty flavor.
Kara Pori will stay fresh for 2-3 days but in our home it generally won't last more than 2 days.
Aval mixture and roasted makhana are other tasty and healthy snacks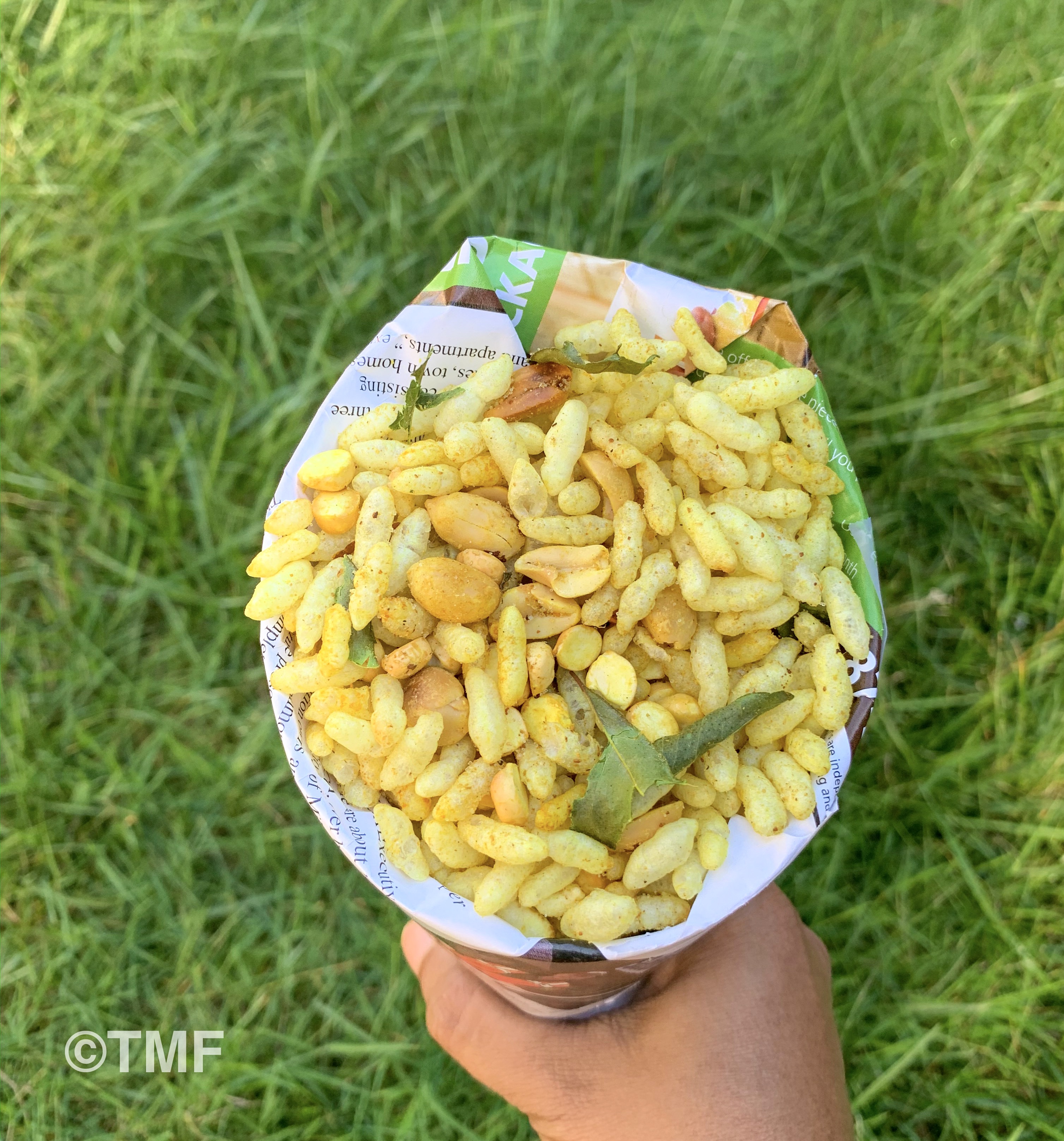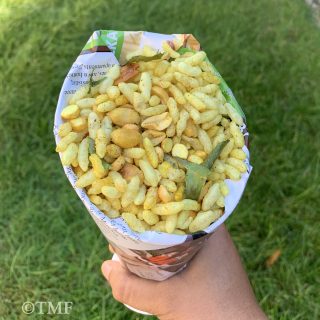 Puffed Rice Mixture / Pori Mixture / Puffed Rice Chiwda
Puffed Rice Mixture is a quick win - easy to make, yet tasty. Less oil, yet crunchy.
Print
Pin
Comment
Ingredients
Puffed Rice / Pori - 2 cups

Peanuts - 1/4 cup

Fried gram

Pottukadalai - 1/4 cup

Curry leaves - 1 spring

Turmeric powder - 1/4 tsp

Coriander powder - 1/4 tsp

Sambar Powder - 1/4 tsp

Garlic powder - 1/8 tsp

Hing - a generous pinch

Coconut Oil - 1 teaspoon + 1/4 tsp

Salt - as needed
Instructions
Add oil to the pan. Once the oil is hot, keep the stove in low heat and add turmeric powder, sambar powder, coriander powder, hing, salt and chat masala

Add puffed rice and saute for 2 mins. Add peanuts, fried gram and curry leaves and fry till peanuts and fried gram became golden brown

The pori should get well coated with the spice powders. Store in an air tight jar and enjoy 🙂
Notes
1.You can add chilli powder if you want pori to be spicy
2.Can add peanuts and fried gram after tempering but I have a fear they might be overcooked!
Ingredients:
Puffed Rice / Pori - 2 cups
Peanuts - 1/4 cup
Fried gram(Pottukadalai) - 1/4 cup
Curry leaves - 1 spring
Turmeric powder - 1/4 tsp
Coriander powder - 1/4 tsp
Sambar Powder - 1/4 tsp
garlic powder - 1/8 tsp
Hing - a generous pinch
Coconut Oil - 2 tsp
Salt - as needed
Method:
Add oil to the pan. Once the oil is hot, keep the stove in low heat and add turmeric powder, sambar powder, coriander powder, hing, salt and chat masala
Add puffed rice and saute for 2 mins. Add peanuts, fried gram and curry leaves and fry till peanuts and fried gram became golden brown
The pori should get well coated with the spice powders. Store in an air tight jar and enjoy 🙂