Thengai Therattipal | தேங்காய் திரட்டுப்பால் | tirunelveli kalyana sweet | Thanjavur Thirattupal | Dessert dishes Indian | Indian sweet | Indian sweet treats | instant Indian sweets | Indian dessert recipes | Indian dessert recipes easy | festival sweets | Diwali sweet recipe | Deepavali sweets | South Indians sweet recipe | traditional Indian sweets | halwa recipe | Indian halwa recipe | best Indian sweets with step by step pictures and video recipe. Check out the thenga therattupal. If you like the video pls SUBSCRIBE to my channel.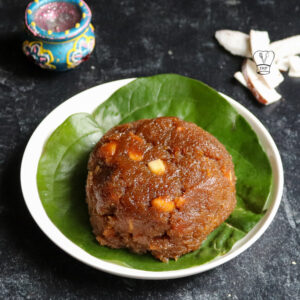 Thenga therattipal
Tirunelveli Thengai (Coconut) Therattipal is a popular South Indian sweet dish made from coconut and jaggery. It's known for its rich and creamy texture with the flavors of coconut and jaggery. Less ghee halfway style sweet is also famous in the Tanjavur region.
Fresh or frozen Coconut
Always use fresh or frozen coconut for this recipe. Avoid shredded desiccated coconut. If you are using frozen coconut, thaw them first then use. Always press well and measure the coconut
Jaggery quantity
If you prefer mild sweet use 1:2 jaggery proportional to the coconut. I added a little extra according to your family's taste preference.
Tips to note for jaggery
Make sure jaggery is without impurities. If you are doubtful prepare jaggery water; Filter and use
Always use powdered jaggery for easy grinding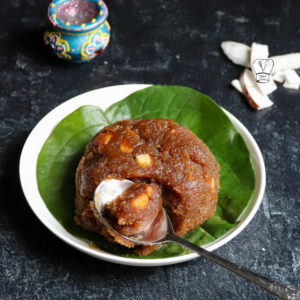 Can I skip rice flour
No, rice flour gives the binding and good texture don't skip
Can I make vegan coconut halwa
Replacing ghee with vegan butter or oil might impact the traditional kalyana thenga therattipal taste
Ghee quantity
Not much ghee is required for this sweet. You can even skip 1 teaspoon ghee
Shelf Life of thengai Thirattupal
Since we added coconut, finish within 3 days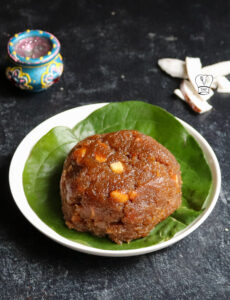 Ingredients
To grind
1+1/2 cup coconut
Less than 1 cup of jaggery
1/2 tablespoon rice flour
1/4 teaspoon cardamom powder
1/2 cup water
Coconut therattipal
2 tablespoon + 1 teaspoon ghee
5 cashews
1 tablespoon chopped coconut
Pinch of salt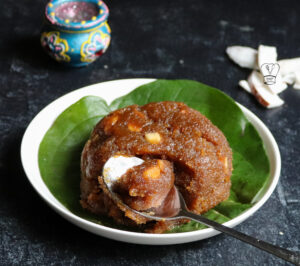 How to make thengai therattipal with step-by-step pictures
First grind coconut, jaggery, rice flour, cardamom powder, and water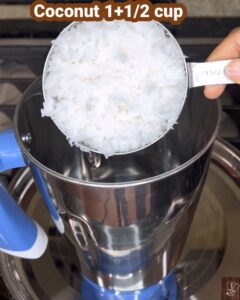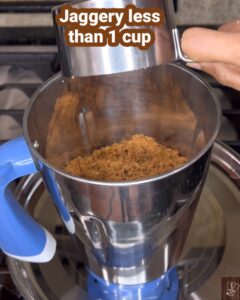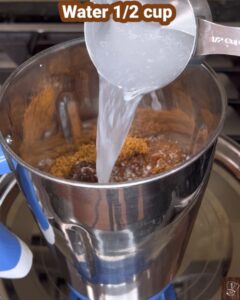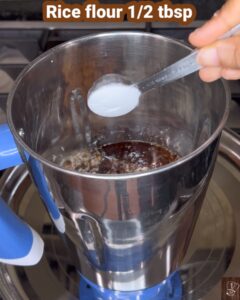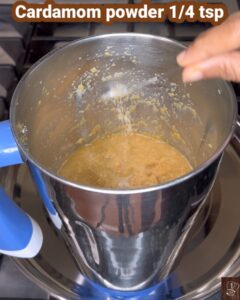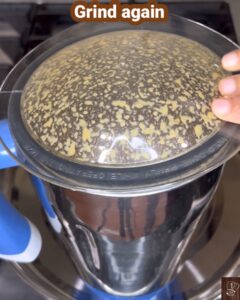 Add 2 tablespoon of ghee to a wide pan and heat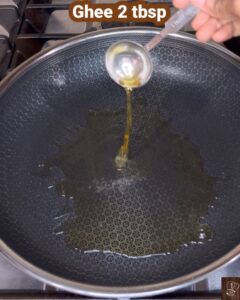 Furthermore, add cashews and coconut; roast golden brown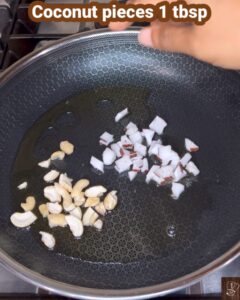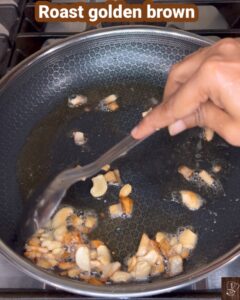 Add ground coconut and salt; mix well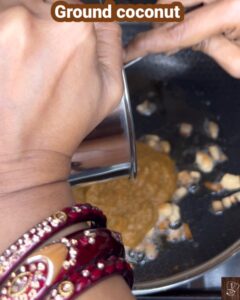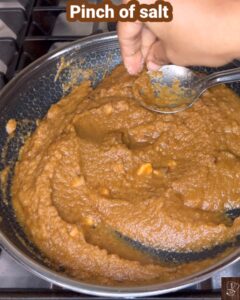 Cook for around 8-9 minutes; till the mixture turns nonsticky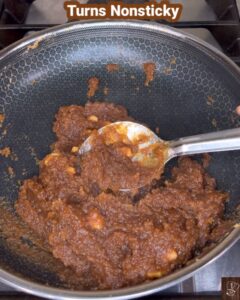 Finally, add 1 teaspoon of ghee; mix well and cook till it turns into a whole mass halwa-like texture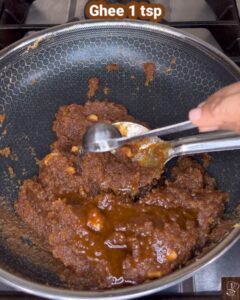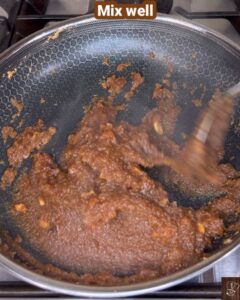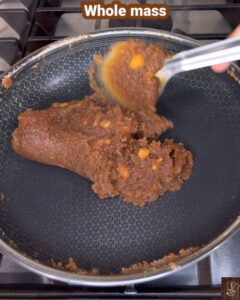 Turn off the stove and immediately transfer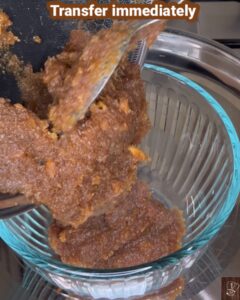 Keep it open till it comes to room temperature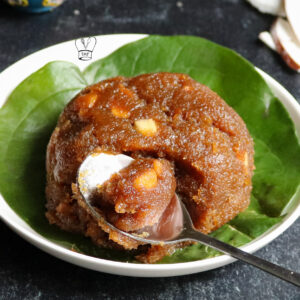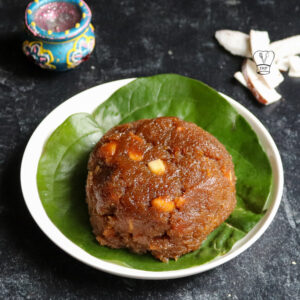 Ingredients
To grind
1

+1/2 cup coconut

Less than 1 cup of jaggery

1/2

tablespoon

rice flour

1/4

teaspoon

cardamom powder

1/2

cup

water
Coconut therattipal
2

tablespoon

+ 1 teaspoon ghee

5

cashews

1

tablespoon

chopped coconut

Pinch

of salt
Instructions
First grind coconut, jaggery, rice flour, cardamom powder, and water

Add 2 tablespoon of ghee to a wide pan and heat

Furthermore, add cashews and coconut; roast golden brown

Add ground coconut and salt; mix well

Cook for around 8-9 minutes; till the mixture turns nonsticky

Finally, add 1 teaspoon of ghee; mix well and cook till it turns into a whole mass halwa-like texture

Turn off the stove and immediately transfer

Keep it open till it comes to room temperature
Video