Upma Kozhukattai | Kara pidi kozhukattai | uppu pidi kozhukattai | ganesh chaturthi recipe | easy kozhukattai recipe with step-by-step pictures and video recipe. Check out the Kara pidi kozhukattai recipe and if you like the video pls SUBSCRIBE to my channel.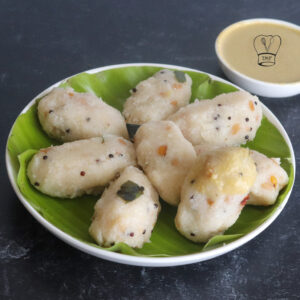 Pidi Kozhukattai
Kara Pidi Kozhukattai is a South Indian dish made from rice grits or rice flour. It's a savory steamed dumpling typically seasoned with spices. South Indian tiffin recipes are a popular snack or breakfast item in Tamil cuisine.
alternate for idli rava
You can use rice flour instead but in that case, reduce water accordingly. You can also pulse rice and prepare rice grits.
oil for Pidi Kozhukattai
I prefer using coconut oil as it gives the best taste. You can use any oil of your choice.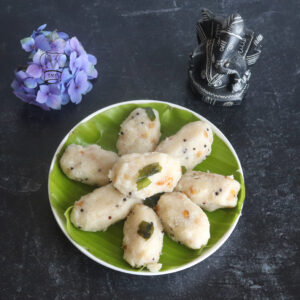 can I add vegetables?
Yes, you can add veggies of your choice.
should I roll Kozhukattai immediately
No, wait till it comes warm enough to roll then use sesame oil
Serving suggestion
kozhukatttai tastes good with chutney or sambar
reheating suggestion
Kozhukattai might turn dry if you microwave. steam again for best soft kozhukattai. If you are microwaving, place a cup with little water and heat it with kozhukattai bowl
tips to prevent dry kozhukattai
Add thrice the water proportional to the rice grits
Sesame oil is optional but helps with texture
Avoid excess steam cooking
Ingredients
To temper
1 tablespoon coconut oil
1/2 teaspoon mustard seeds
1 tablespoon urad dal
Curry leaves few
1 tablespoon Chana dal
Red chilli
Asafoetida
Kara pidi kozhukattai
1 tablespoon coconut
1/2 teaspoon grated ginger
1+1/2 cup hot water
1/2 cup idli rava
Required salt
1/4 teaspoon sesame oil + to grease
How to make Uppu Pidi Kozhukattai with step-by-step pictures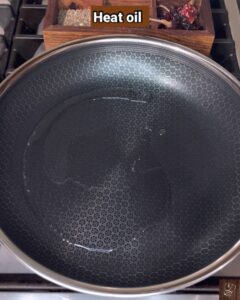 Add mustard seeds, urad dal, chana dal, and curry leaves; splutter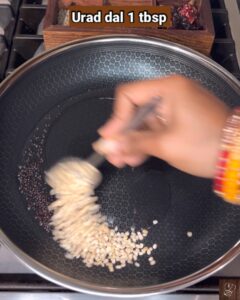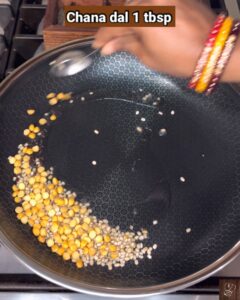 Furthermore add ginger, coconut, and asafoetida; mix well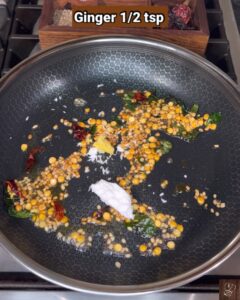 Add hot water and required salt; bring to a boil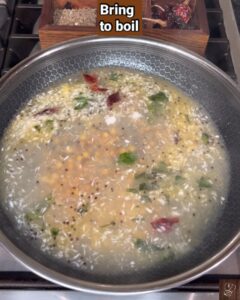 Furthermore, add idli rava and sesame oil; mix well and cook till it comes together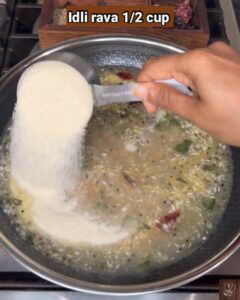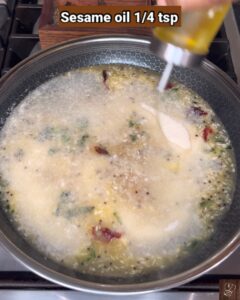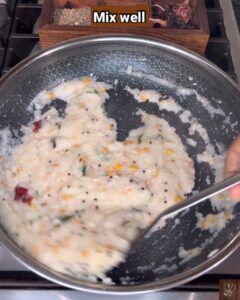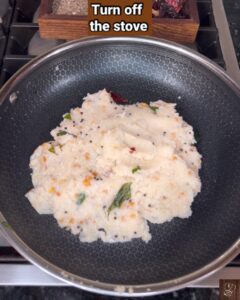 Cover with a kitchen towel and cool
Grease your hand with sesame oil, and roll Pidi Kozhukattai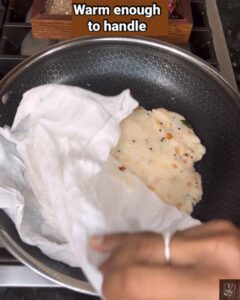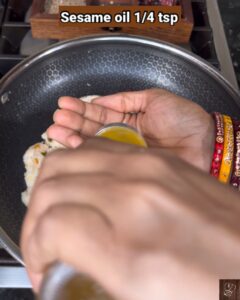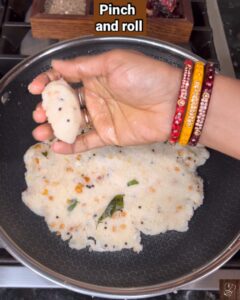 Steam cook for 5-7 minutes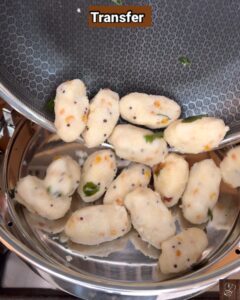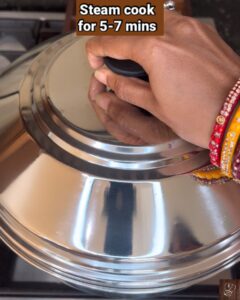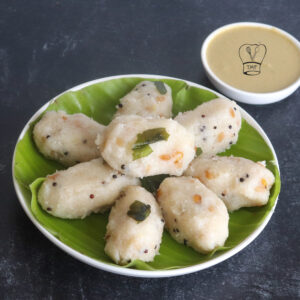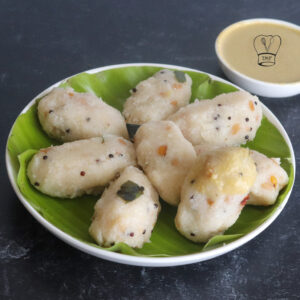 Ingredients
To temper
1

tablespoon

coconut oil

1/2

teaspoon

mustard seeds

1

tablespoon

urad dal

Curry leaves few

1

tablespoon

Chana dal

Red chilli

Asafoetida
Kara pidi kozhukattai
1

tablespoon

coconut

1/2

teaspoon

grated ginger

1

+1/2 cup hot water

1/2

cup

idli rava

Required salt

1/4

teaspoon

sesame oil + to grease
Instructions
first heat oil

Add mustard seeds, urad dal, chana dal, and curry leaves; splutter

Furthermore add ginger, coconut, and asafoetida; mix well

Add hot water and required salt; bring to a boil

Furthermore, add idli rava and sesame oil; mix well and cook till it comes together

Turn off the stove

Cover with a kitchen towel and cool

Grease your hand with sesame oil, and roll Pidi Kozhukattai

Steam cook for 5-7 minutes

serve hot
Video
Notes
You can use rice flour instead but in that case, reduce water accordingly. You can also pulse rice and prepare rice grits
I prefer using coconut oil as it gives the best taste. You can use any oil of your choiceyou can add veggies of your choice
wait till it comes warm enough to roll then use sesame oil
Kozhukattai might turn dry if you microwave. steam again for best soft kozhukattai. If you are microwaving, place a cup with little water and heat it with kozhukattai bowl
tips to prevent dry kozhukattai
Add thrice the water proportional to the rice grits
Sesame oil is optional but helps with texture
Avoid excess steam cooking