Uppu Kozhukattai | Ulundhu kozhukattai | urad dal poornam kozhukattai | urad dal modak | ulundu kolukattai | Kozhukattai | கொழுக்கட்டை | ulundhu poorna kozhukattai | salt modak | uppu pooranam kozhukattai with step-by-step pictures and video recipe. Check out the ulundhu kolukattai recipe and if you like the video pls SUBSCRIBE to my channel.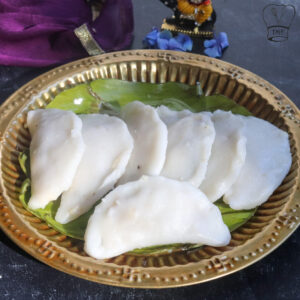 Uppu kolukattai
Ulundhu Uppu Kozhukattai is a traditional South Indian dish made from urad dal (black gram) and rice flour, typically served as a savory snack or during festivals like Vinayaka Chaturthi.
Can I use store-bought rice flour?
Yes, in this recipe I have used store-bought rice flour. to get soft and tasty poorna kolukattai prepare rice flour batter. it helps with the soft texture.
Amount of water for kozhukattai dough
It might slightly vary based on the flour you use. always use 1: 1 + 1/2 for best texture

Tips for kozhukattai dough
don't skip sesame oil while preparing the dough as it prevents the dough from turning dry
cook till the dough turns nonsticky
always keep the dough covered. even when you make kozhukattai cover the rest
Use sesame oil for making kozhukattai
tips for urad dal stuffing
soak urad till they turn to the soft press stage then grind
Add chilli according to your taste
grinding coconut is optional but it likes that texture
avoid adding water while grinding. if required sprinkle water
You can pulse the urad dal but I feel this way makes the stuffing stay soft for a long time
avoid sauteeing ulundhu crumble as it might make the stuffing dry
SHOULD I shape uppu KOZHUKATTAI IMMEDIATELY
No, wait till dough turns warm enough to handle and ulundhu stuffing turns completely cool.
shape kozhukattai
shaping kozhukattai requires little practice. parchment paper or banana leaf helps for easy shaping. You can shape it as mentioned in the post or use mold. if are using a mold, make sure you press well to make a thin layer.
REHEATING SUGGESTION
Kozhukattai might turn dry if you microwave. steam again for best soft kozhukattai. If you are microwaving, place a cup with little water and heat it with kozhukattai bowl
Ingredients
1/2 cup Rice flour
3/4 cup water
Pinch of salt
1/2 teaspoon Sesame oil
ulundhu stuffing
1/3 cup whole urad dal
1/4 cup coconut
green chilli
1/2 inch ginger
required salt
to temper
1 teaspoon coconut oil
1/2 teaspoon mustard seeds
1 tablespoon urad dal
curry leaves few
asafoetida
uppu kolukattai
Sesame oil to grease
how to make ulundu kozhukattai with step-by-step pictures
Kozhukattai dough
First, add rice flour, water, and a pinch of salt; grind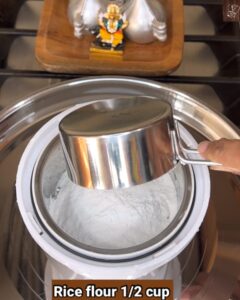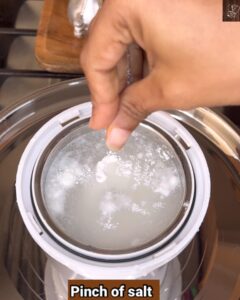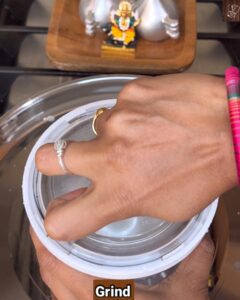 Furthermore, add water; close the mixie and shake well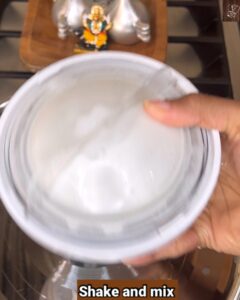 Add sesame oil to a pan and pour the batter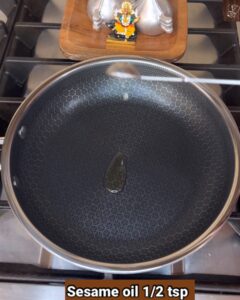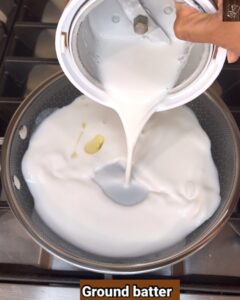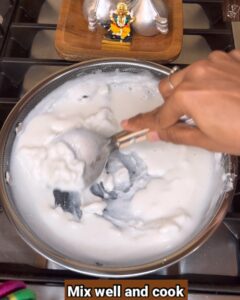 Mix well and cook till the dough comes together and turns nonsticky when touched with wet hands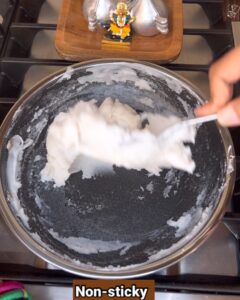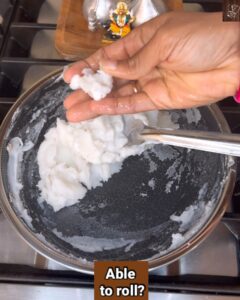 Immediately transfer and cover the dough with a damp cloth, as it tends to dry soon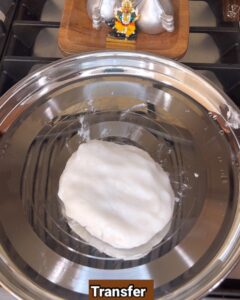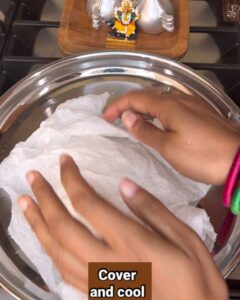 Urad dal stuffing
Wash and soak urad dal till they turn to soft press stage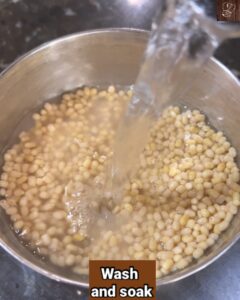 transfer to the colander and discard the water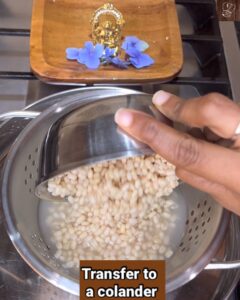 add green chilli, ginger, required salt, and coconut to the mixie jar; grind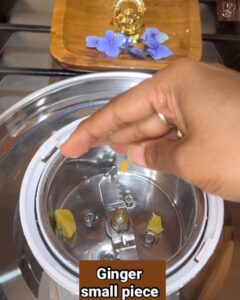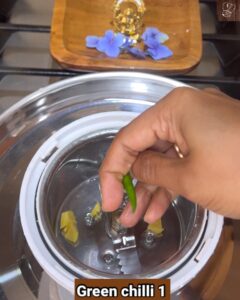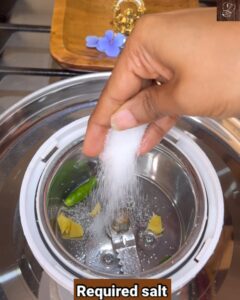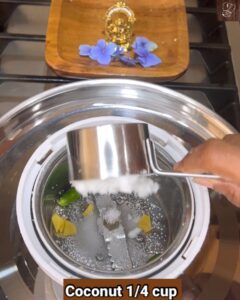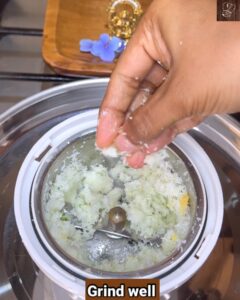 furthermore, add urad dal and grind it to a coarse mixture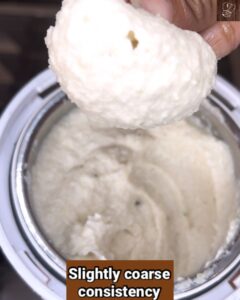 Grease the idli plate with sesame oil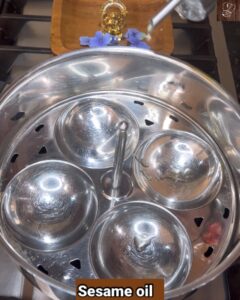 place the urad dal idli and steam them for about 8-10 minutes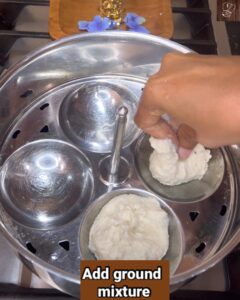 turn off the stove and cool
add oil and heat
furthermore add mustard seeds, urad dal, and curry leaves; splutter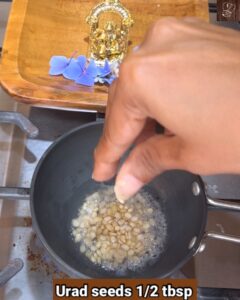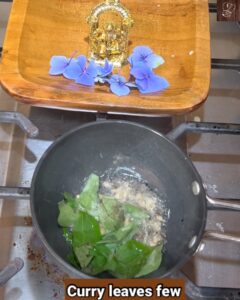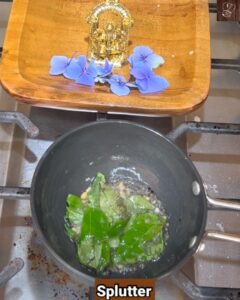 add asafoetida and transfer to the stuffing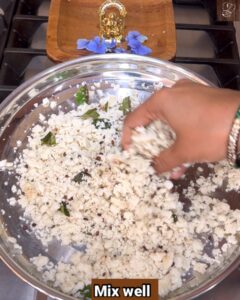 Repeat and make all the kozhukattai
Shape kozhukattai in banana leaf or parchment paper
Grease banana leaf or parchment paper with sesame oil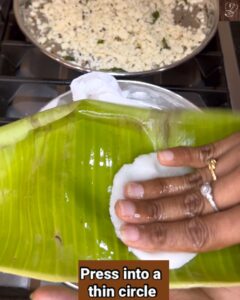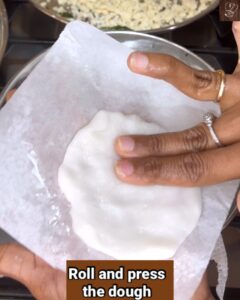 add stuffing and cover the other side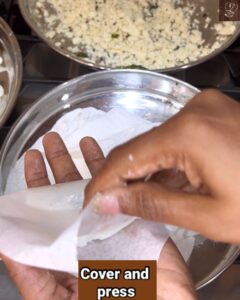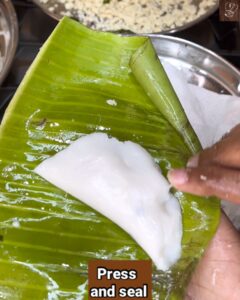 seal the kozhukattai and repeat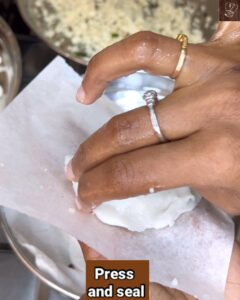 Steam kozhukattai
Heat idli pan
Grease the idiyappam plate with sesame oil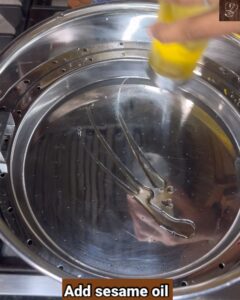 place the kozhukattai and steam them for about 6-8 minutes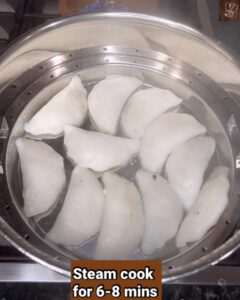 Turn off the stove. Offer to God and enjoy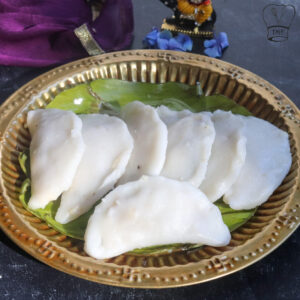 Ingredients
1/2

cup

Rice flour

3/4

cup

water

Pinch

of salt

1/2

teaspoon

Sesame oil
ulundhu stuffing
1/3

cup

whole urad dal

1/4

cup

coconut

green chilli

1/2

inch

ginger

required salt
to temper
1

teaspoon

coconut oil

1/2

teaspoon

mustard seeds

1

tablespoon

urad dal

curry leaves few

asafoetida
Instructions
Kozhukattai dough
First, add rice flour, water, and a pinch of salt; grind

Furthermore, add water; close the mixie and shake well

Add sesame oil to a pan and pour the batter

Mix well and cook till the dough comes together and turns nonsticky when touched with wet hands

Immediately transfer and cover the dough with a damp cloth, as it tends to dry soon
Urad dal stuffing
Wash and soak urad dal till they turn to soft press stage

transfer to the colander and discard the water

add green chilli, ginger, required salt, and coconut to the mixie jar; grind

furthermore, add urad dal and grind it to a coarse mixture

Grease the idli  plate with sesame oil

place the urad dal idli and steam them for about 8-10 minutes

turn off the stove and cool

crumble and set aside

add oil and heat

furthermore add mustard seeds, urad dal and curry leaves; splutter

add asafoetida and transfer to the stuffing

Repeat and make all the kozhukattai
Shape kozhukattai in banana leaf or parchment paper
Grease banana leaf or parchment paper with sesame oil

roll and press the dough

add stuffing and cover the other side

Press and remove

seal the kozhukattai and repeat
Steam kozhukattai
Heat idli  pan

Grease the idiyappam  plate with sesame oil

place the kozhukattai and steam them for about 6-8  minutes

Turn off the stove. Offer to God and enjoy
Video
Notes
in this recipe I have used store-bought rice flour. to get soft and tasty poorna kolukattai prepare rice flour batter. it helps with the soft texture
Amount of water for kozhukattai dough might slightly vary based on the flour you use. always use 1: 1 + 1/2 for best texture
shaping kozhukattai requires little practice. parchment paper or banana leaf helps for easy shaping. you can shape it as mentioned in the post or use mold. if are using a mold, make sure you press well to make a thin layer
Kozhukattai might turn dry if you microwave. steam again for best soft kozhukattai. If you are microwaving, place a cup with little water and heat it with kozhukattai bowl
Tips for kozhukattai dough
don't skip sesame oil while preparing the dough as it prevents the dough from turning dry
cook till the dough turns nonsticky
always keep the dough covered. even when you make kozhukattai cover the rest
Use sesame oil for making kozhukattai
tips for urad dal stuffing
soak urad till they turn to the soft press stage then grind
Add chilli according to your taste
grinding coconut is optional but it likes that texture
avoid adding water while grinding. if required sprinkle water
You can pulse the urad dal but I feel this way makes the stuffing stay soft for a long time
avoid sauteeing ulundhu crumble as it might make the stuffing dry