Vellai Poosanikai kootu | White pumpkin kootu recipe is a tasty South Indian vegan side dish prepared with white pumpkin, toor Dal and Channa Dal. Protein-rich Kootu can be quickly prepared within 30 mins. . Check out the video and If you like the video pls SUBSCRIBE to my channel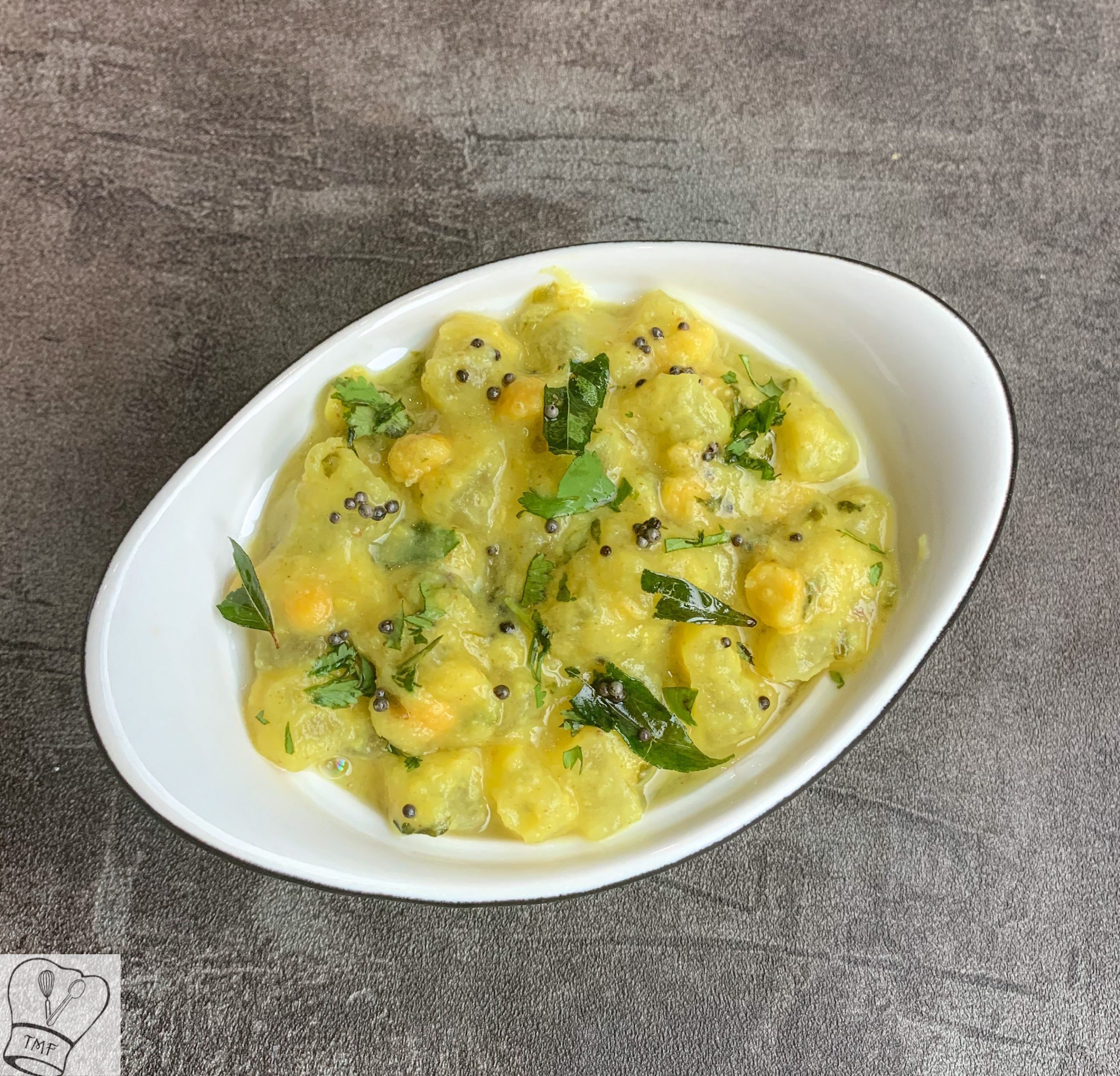 Vellai Poosanikai kootu | White pumpkin kootu recipe is a tasty South Indian vegan side dish prepared with white pumpkin, toor Dal and Channa Dal. Protein-rich Kootu can be quickly prepared within 30 mins. . Check out the video and If you like the video pls SUBSCRIBE to my channel
During our childhood days, both I and sis were not big fans of kootu (for no reason :-)) so Amma won't prepare kootu frequently. On the contradictory hubby loves kootu, and even if I repeat kootu twice a week he will happily eat. Nowadays I have one more kootu lover at home - my Little hero.
There are a lot of variations for Vellai Poosanikai Kootu with many lentils, different grinding methods etc. This is one way of preparing it with toor Dal and channa dal.
Pumpkin erissery, pumpkin Kuzhambu, and pumpkin kootu are some of my favorites yellow pumpkin recipes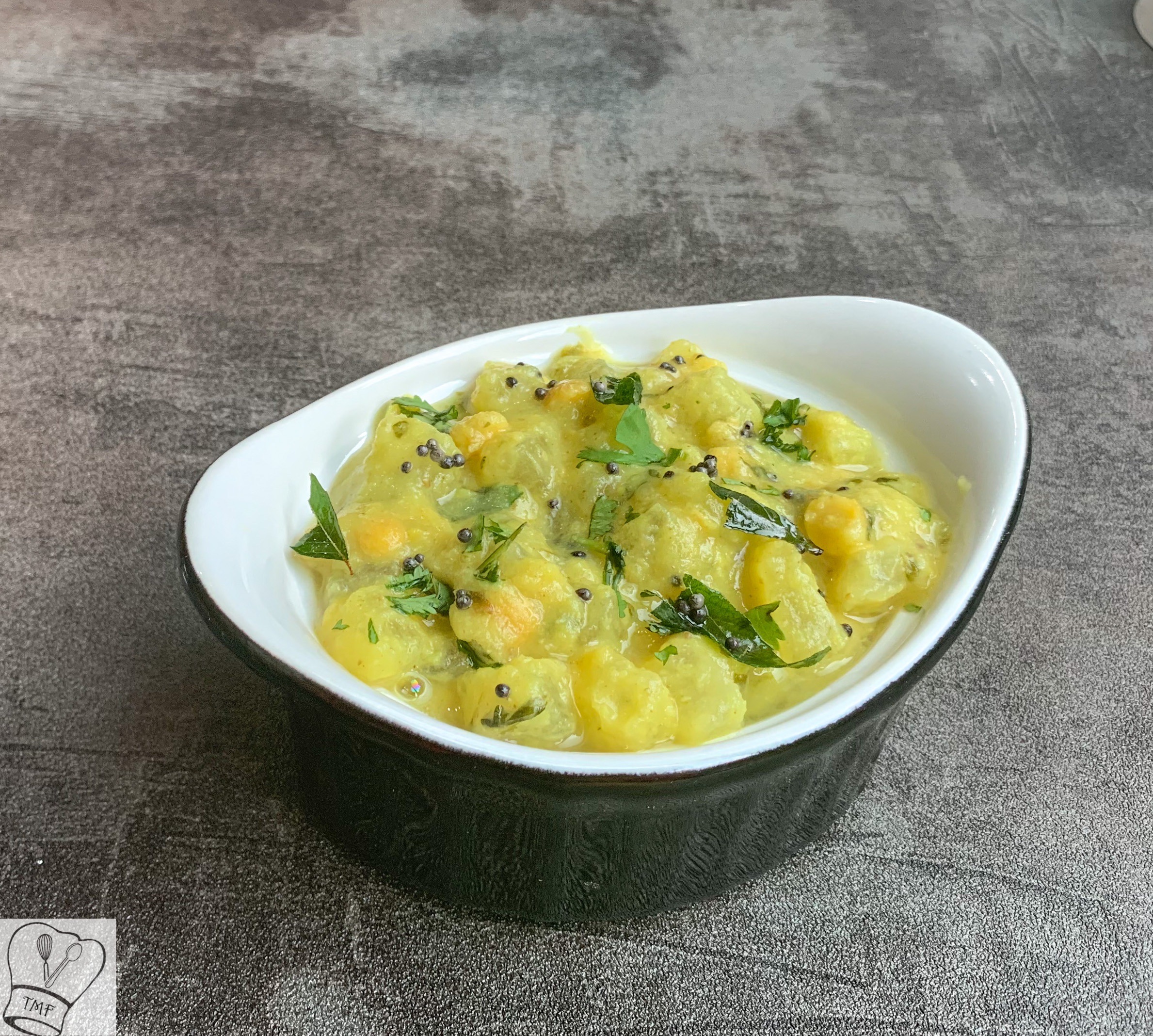 Vellai Poosanikai Kootu can also be prepared with toor Dal.
Kootu recipe collection in TMF
Checkout my other recipes with White Pumpkin,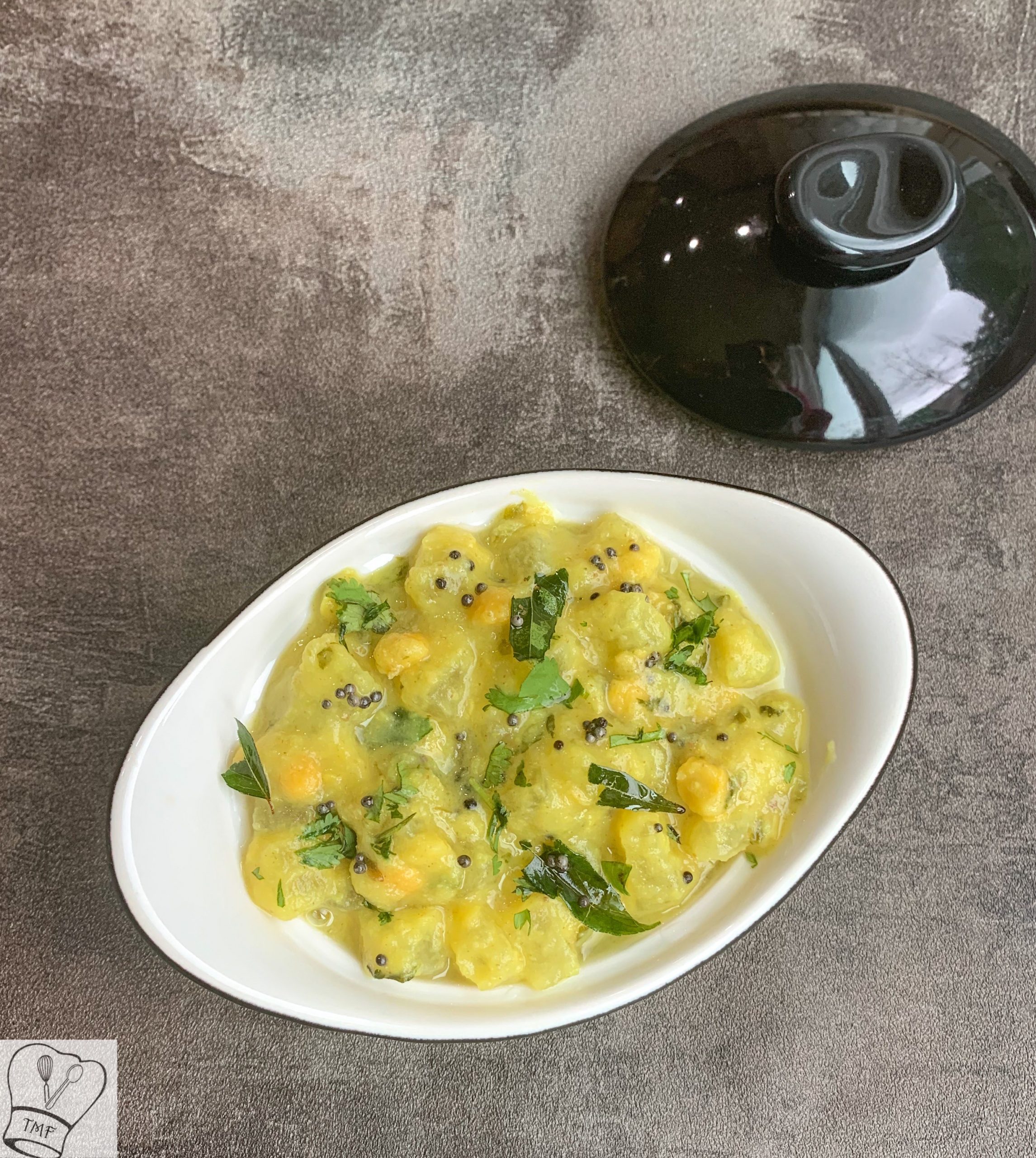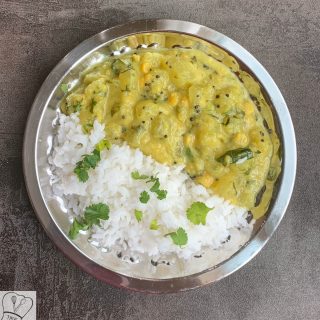 Ingredients
White Pumpkin/ Ash guard - 1 small size

peeled and cubed (around 300 grams)

Channa dal/ Kadalai Paruppu - 15 grams

Toor dal - 35 grams

Turmeric Powder - generous pinch

Salt - as needed
To grind:
Grated Coconut

Fresh/Frozen - 25 grams

Green chillies - 1

Cumin Seed - 1/2 tsp

Coriander leaves - few
To Temper:
Coconut Oil – 1 tsp

Mustard - 1/4 tsp

Asofetida - generous pinch

Curry leaves - few
Instructions
Soak dal for one hour

Pressure cook both dal with a pinch of turmeric powder for 3 whistles

In a mixie jar add coconut, cumin seeds, green Chilli and little water; grind the coconut mixture

In a cooking pan add white pumpkin, ground mixture, 1/2 cup of mixie water, salt and pinch of turmeric powder

Mix well and cook in medium flame

Cook till the white pumpkin turns soft

Add cooked dal and mix well; cook for 5-6 minute till kootu boils well

Add one ladle of kootu water and 1 teaspoon of rice flour; mix well

Add it to the kootu and cook for 2-3 minutes

Add coriander leaves and mix well

Add oil to the pan, when the oil is hot add the ingredients under "To temper" and let it splutter

Add tempering to the kootu

Add hing and mix well; kootu is ready
Video
Notes
Adjust the water according to the desired kootu consistency
Ginger / pepper can be added for extra flavour
if pumpkin is raw you can even pressure cook for one whistle with little salt

Ingredients
White Pumpkin/ Ash guard - 1 small size, peeled and cubed (around 300 grams)
Channa dal/ Kadalai Paruppu - 15 grams
Toor dal - 35 grams
Turmeric Powder - generous pinch
Salt - as needed
To grind:
Grated Coconut (Fresh/Frozen) - 25 grams
Green chillies - 1
Cumin Seed - 1/2 tsp
Coriander leaves - few
To Temper:
Coconut Oil – 1 tsp
Mustard - 1/4 tsp
Asofetida - generous pinch
Curry leaves - few
How to make Poosanikai kootu with step by step pictures :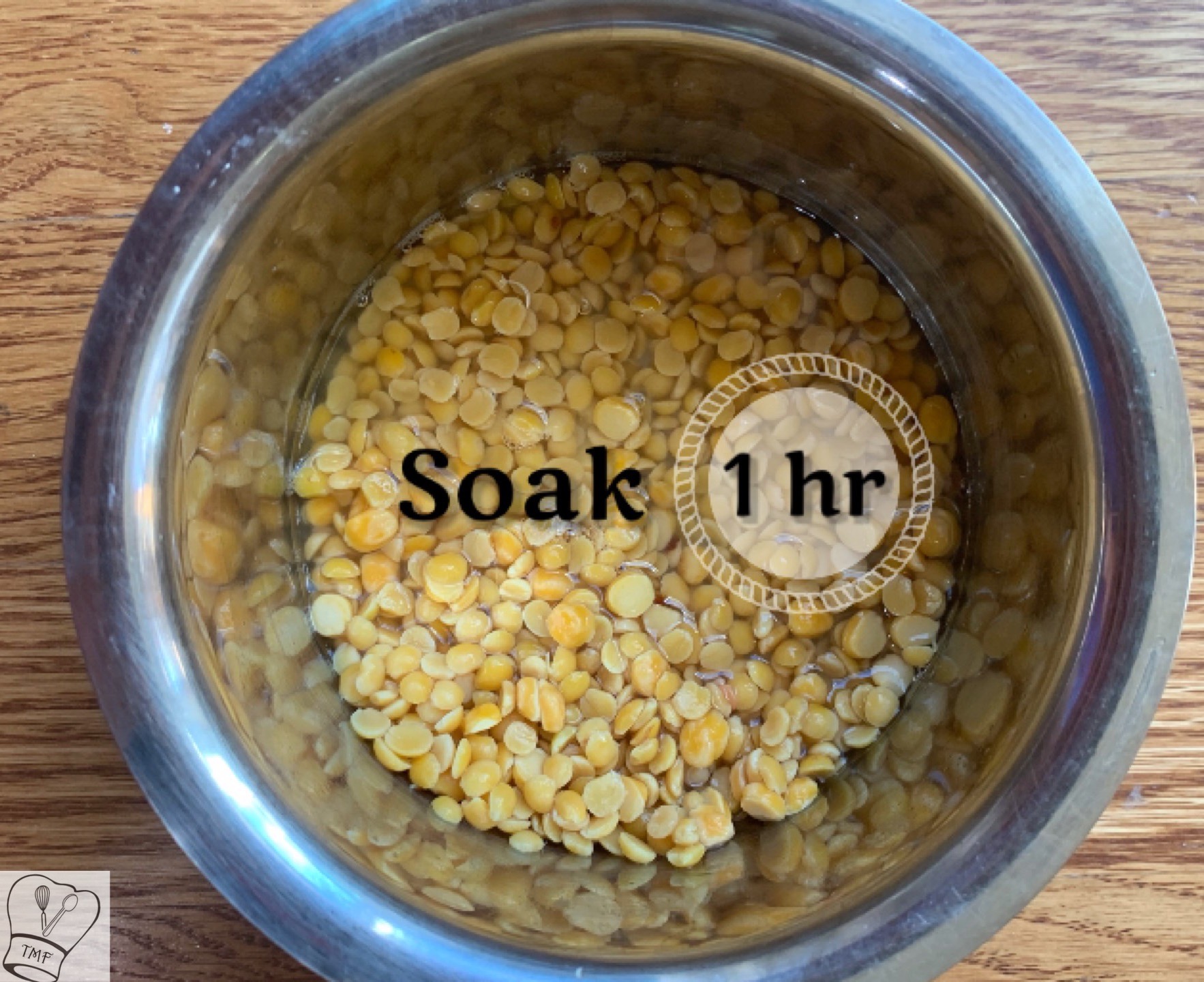 Pressure cook both dal with a pinch of turmeric powder for 3 whistles
In a mixie jar add coconut, cumin seeds, green Chilli and little water; grind the coconut mixture
In a cooking pan add white pumpkin, ground mixture, 1/2 cup of mixie water, salt and pinch of turmeric powder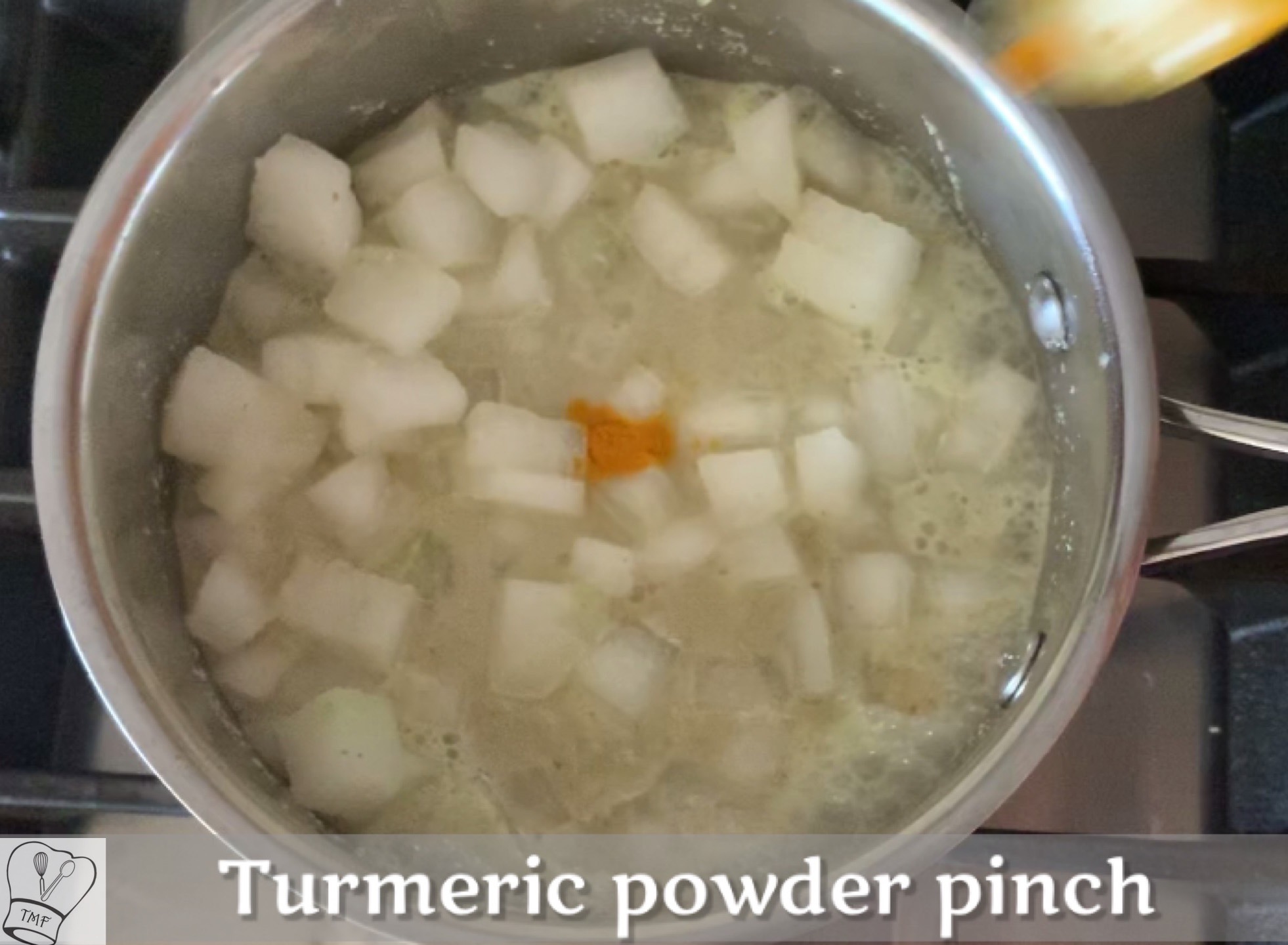 Mix well and cook in medium flame
Cook till the white pumpkin turns soft
Add cooked dal and mix well; cook for 5-6 minute till kootu boils well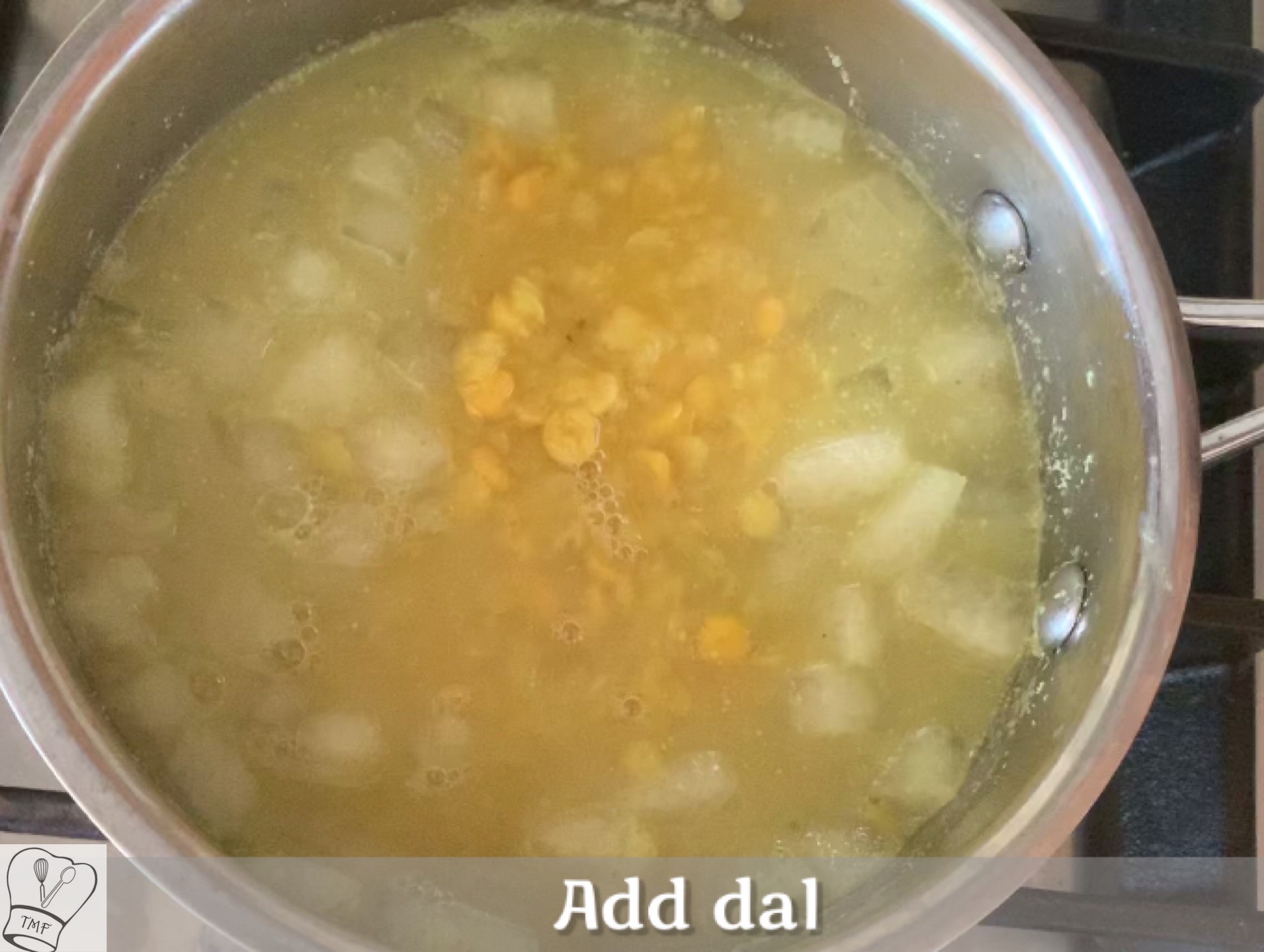 Add one ladle of kootu water and 1 teaspoon of rice flour; mix well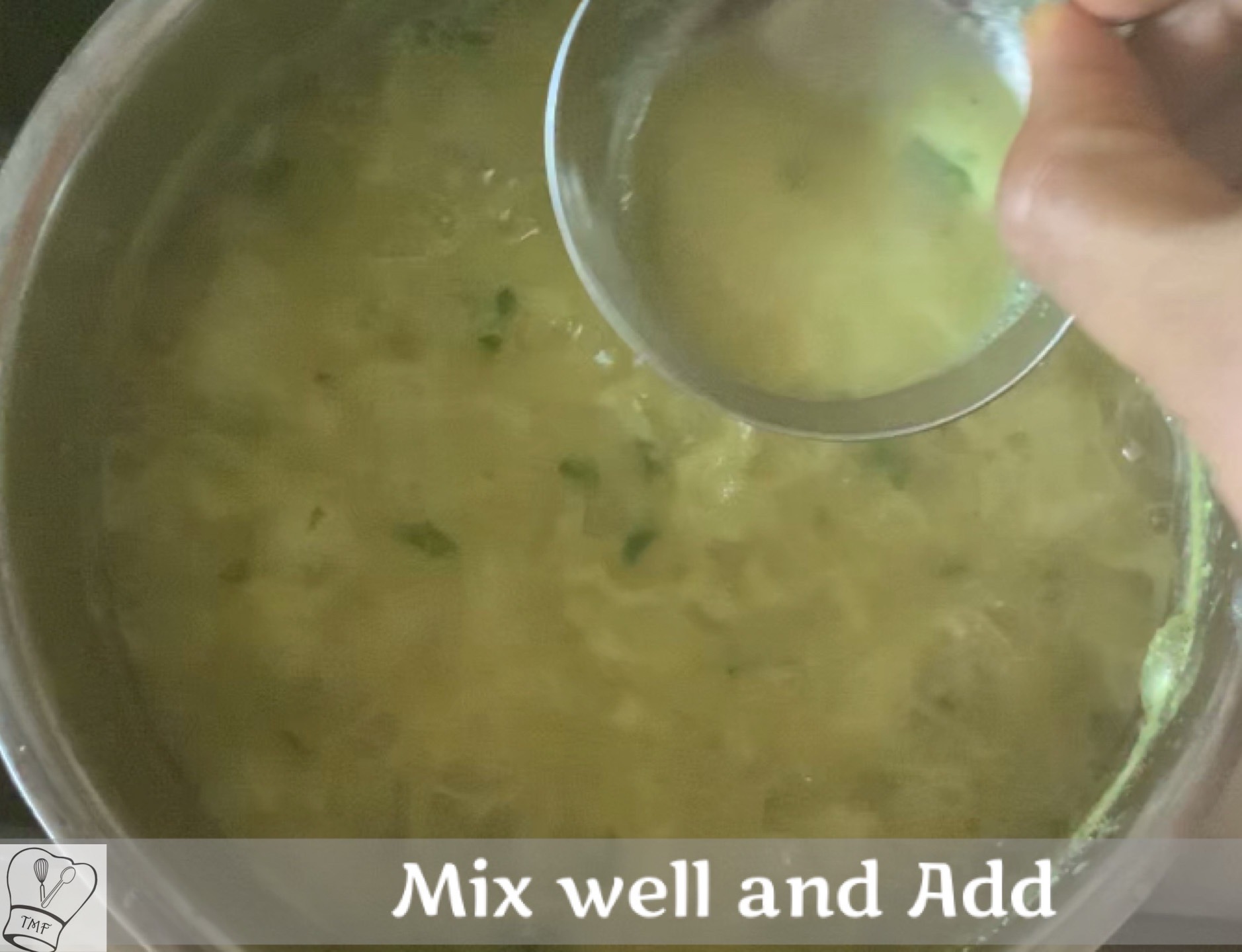 Add it to the kootu and cook for 2-3 minutes
Add coriander leaves and mix well
Add oil to the pan, when the oil is hot add the ingredients under "To temper" and let it splutter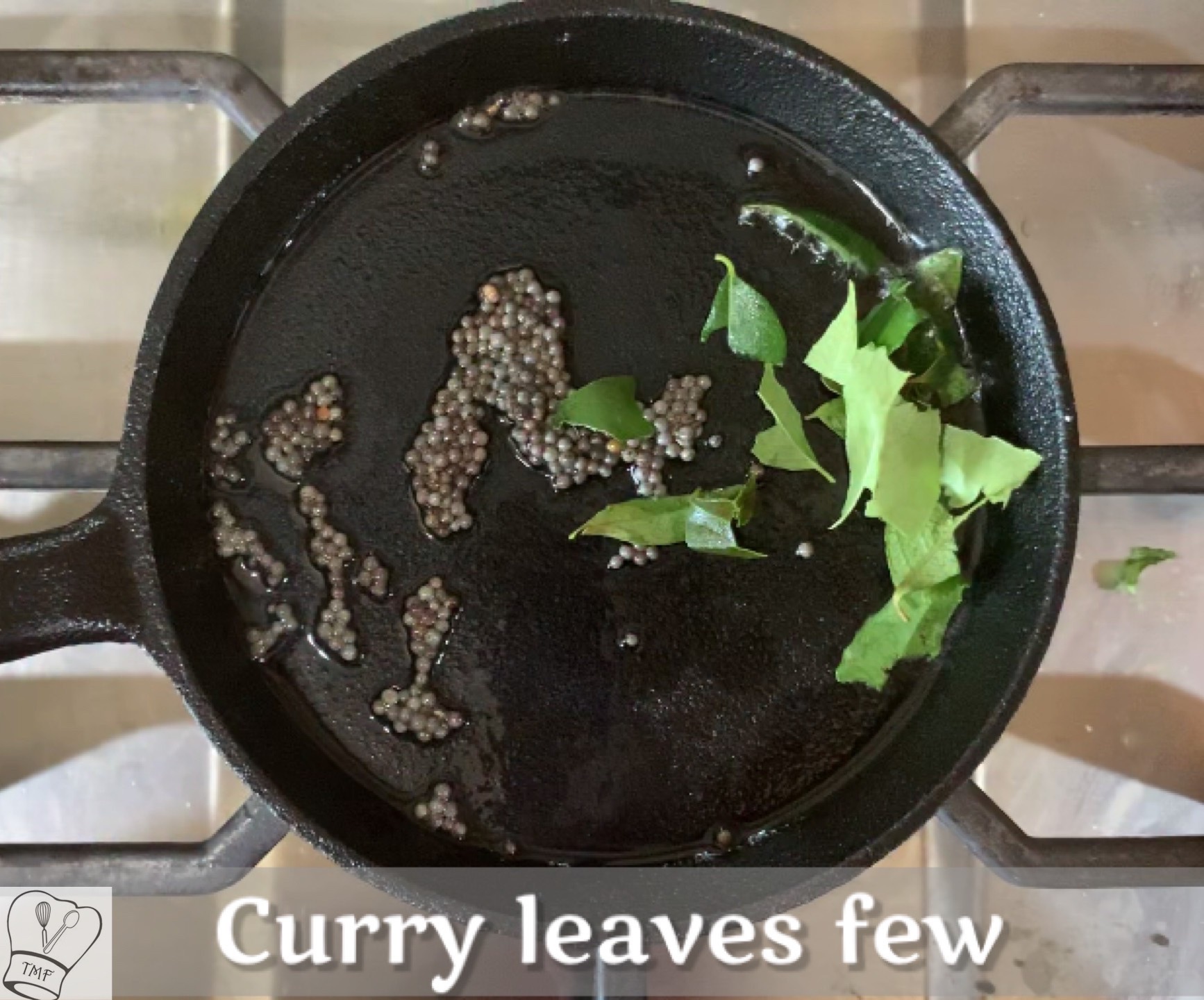 Add tempering to the kootu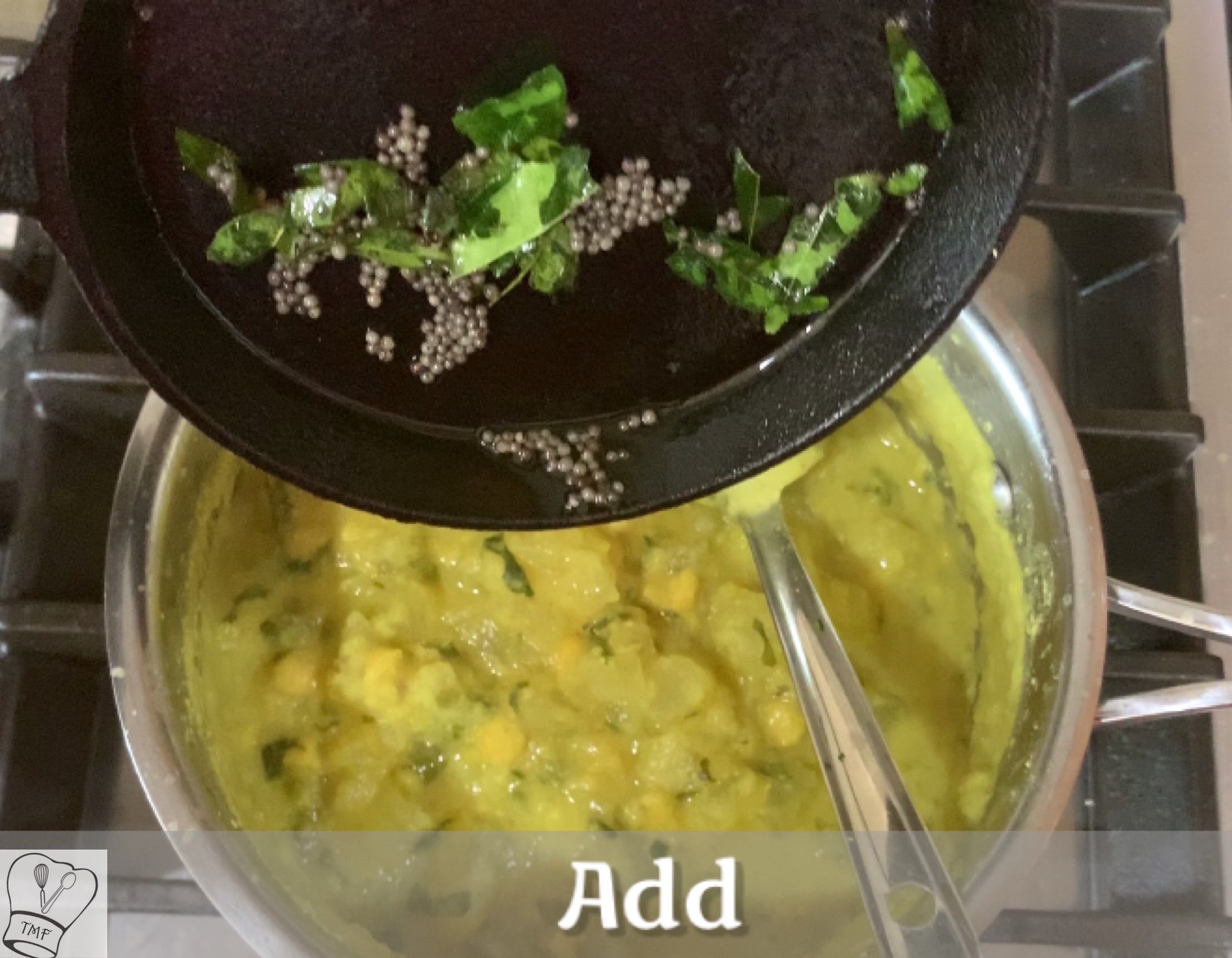 Add hing and mix well; kootu is ready